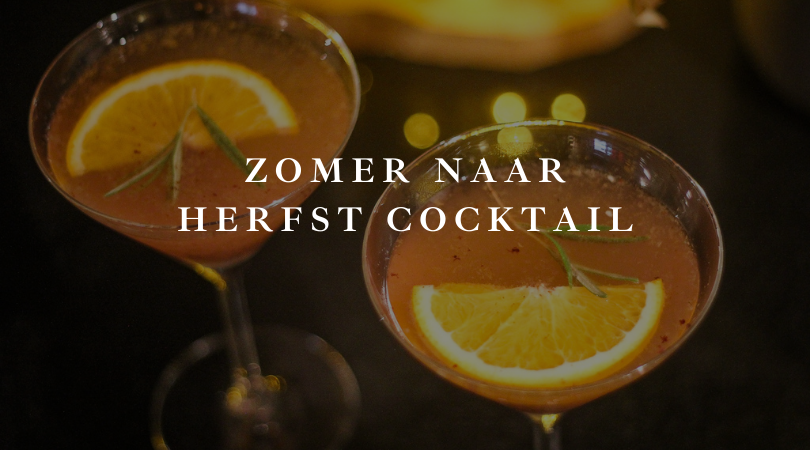 Ik heb geen idee wat er gaande is, maar ik wil elke dag een nieuwe cocktail drinken! Dus daar maak ik goed gebruik van om nieuwe cocktail recepten te posten op mijn site! Het is een eeuwigheid geleden dat ik ooit iets over cocktails poste, dus here we go!
Deze cocktail moet een naam krijgen dus misschien wil je me daarbij helpen? Het is een cocktail die perfect de overgang van zomer naar herfst maakt in een drankje. Het frisse van de zomer met het kruidige van de herfst!
Wat heb je nodig voor 2 cocktails?
120 ml vodka of rum
60 ml sinaasappel likeur
6 bramen uit de diepvries (dient meteen als ijsklontjes)
1/2 citroen, sap
1/2 sinaasappel, sap
2 theelepels honing of maple syrup
mespunt kaneel
1 takje verse rozemarijn
100 ml bruisend water
1 schijfje sinaasappel, gehalveerd
Doe alles behalve het bruisende water en de gehalveerde schijf sinaasappel in een cocktailshaker met eventueel wat ijsklontjes. Even lekker schudden en inschenken maar! Top je cocktail met bruisend water, een half sinaasappelschijfje en eventueel wat rozemarijn. De bramen, citroen en sinaasappel houden het fris; de kaneel, rozemarijn en maple syrup brengen de herfst erin!
Enjoy!