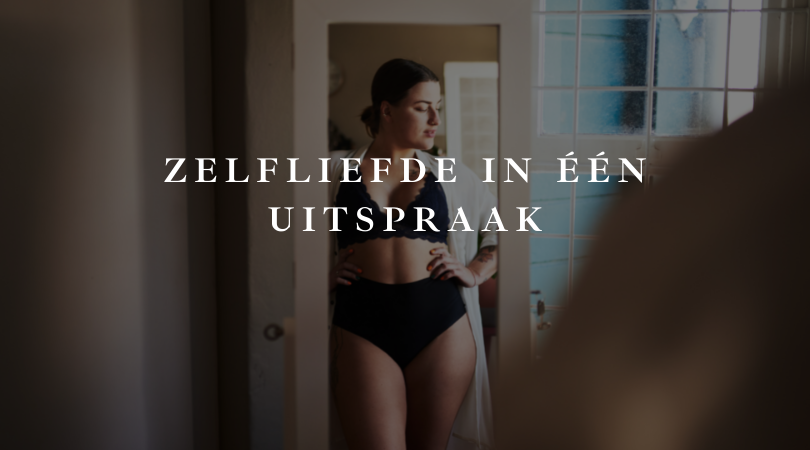 "I'm still learning to love the parts of me that no one claps for."

—

Rudy Francisco
De quote waar ik deze week mee wil afsluiten is een kwetsbare, prachtige quote. In één zin beschrijft het een aantal belangrijke dingen wat betreft zelfliefde. Dit zijn ze zoals ik ze zie:
Het beschrijft het proces dat altijd gaande is en oefening nodig heeft: het leren houden van jezelf. Ik geloof niet dat er een einddoel is waarna je nooit meer iets mee hoeft te doen. Dat zelfliefde een plek is waar je arriveert en voor altijd blijft. Ik geloof wel in het arriveren, maar ik geloof ook in het blijven uitoefenen van de dingen die ervoor zorgen dat je er blijft. Dankbaarheid, jezelf niet vergelijken, affirmaties, lieve dingen doen voor jezelf, jezelf uitdagen om te ontwikkelen etc.
Het beschrijft ook dat er delen zijn die niet mooi zijn (ik bedoel niet esthetisch, maar eerder karaktereigenschappen) of geaccepteerd worden door de maatschappij en dat het juist getuigt van zelfliefde om deze dingen onder ogen te komen en ervan te leren houden. Dat is denk ik de grootste uitdaging binnen zelfliefde. Inzien dat je een niet perfect mens bent, je gebreken hebt en juist deze probeert te omarmen. Zolang je anderen niet met opzet pijn doet, is het denk ik belangrijk om deze karaktereigenschappen te leren omarmen. Ongeduld? Hard zijn voor jezelf? Dit soort dingen.
En als laatste beschrijft het dat je niet extern erkenning hoeft te krijgen voor iets om van te houden. Als anderen niet klappen voor iets, dan wil dat nog niet zeggen dat jij er niet voor hoeft te klappen. Het leren houden van iets bij jezelf waar niet voor wordt geklapt is dapper en getuigt van zelfliefde als je het mij vraagt!