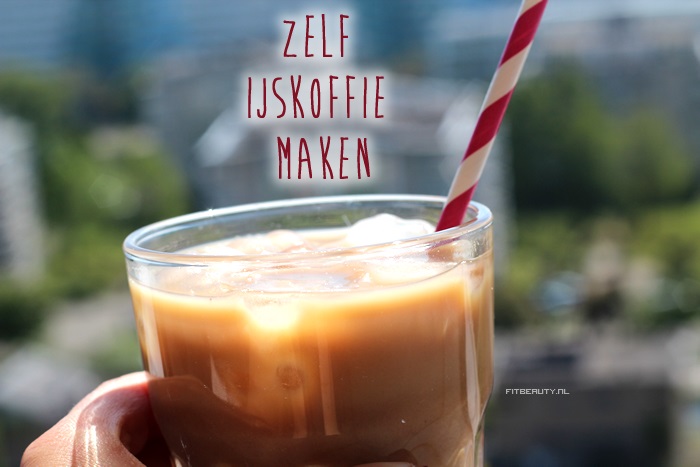 Het zonnetje scheen vandaag en ik kreeg spontaan weer zin in ijskoffie! Als jij ook gek bent op ijskoffie dan heb ik een super simpel recept voor je dat je dit weekend direct al kunt maken (als het zonnetje lekker blijft schijnen!). 
Wat heb je nodig voor een kan ijskoffie?
Gemalen koffiebonen*
Water
* De hoeveelheid is afhankelijk van hoe sterk je de koffie wilt. Voor een gemiddelde sterkte zou ik kiezen voor 100 gram gemalen koffie in verhouding met 500 ml water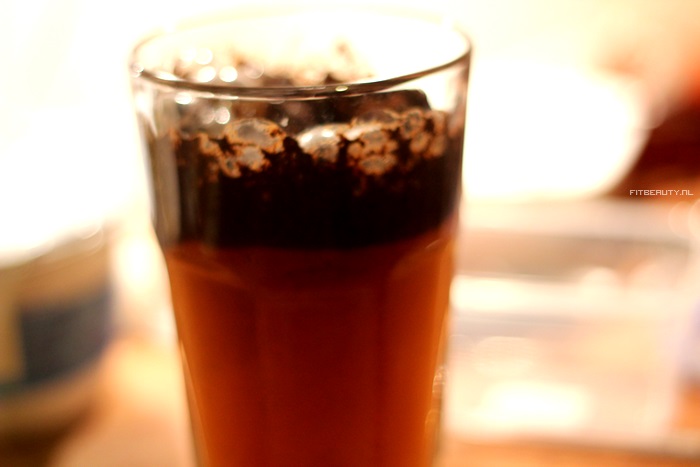 Als "test" heb ik het eerst in een groot glas geprobeerd, een dag erna heb ik meteen een hele kan gemaakt want ik vond het erg lekker! Eigenlijk is het recept te makkelijk: doe de koffie en water in een kan en meng dit goed door elkaar!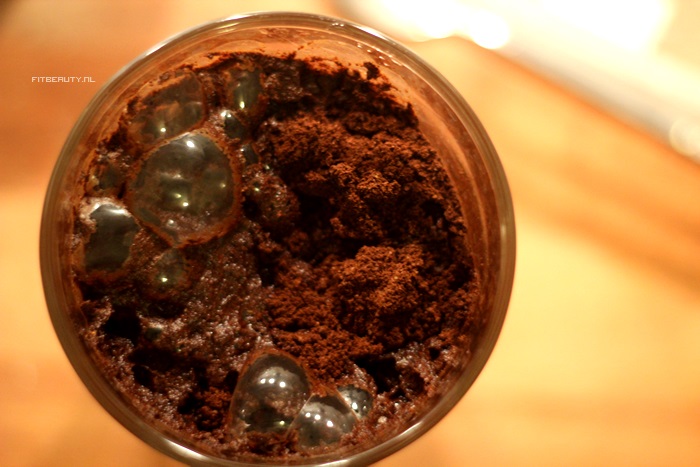 Haha, wat een foto.. Dit is nog niet gemengd zoals je ziet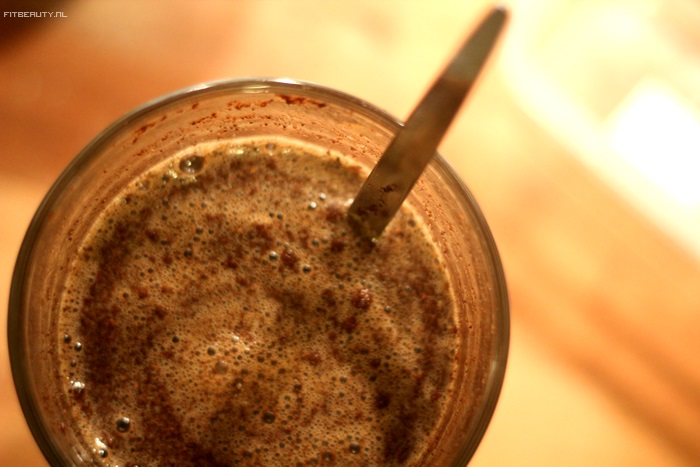 En nu wel!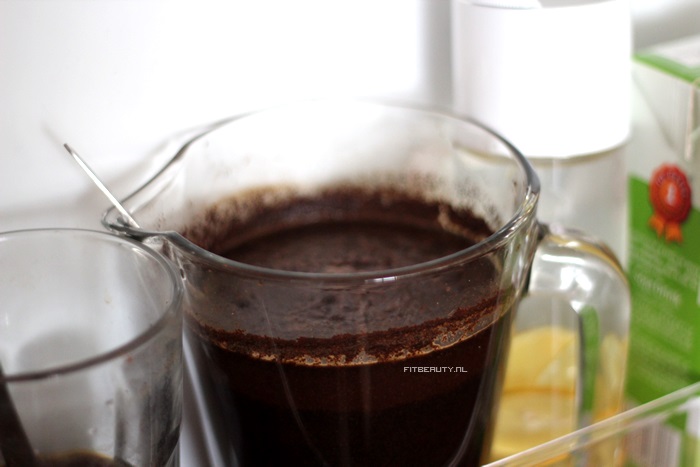 Zet dit een nacht in de koelkast (minimaal 8 uurtjes)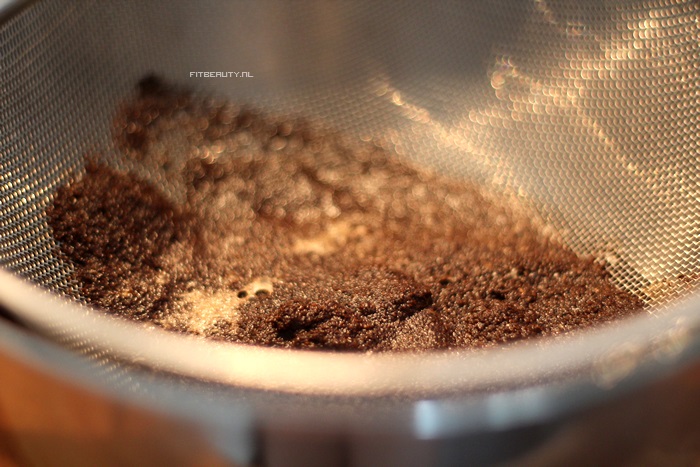 De volgende dag ga je zeven, zeven en zeven. Tot het meeste prut eruit is. Vergeet niet de vloeistof op te vangen, dat is je koffie! Het kan uit "gewoonte" natuurlijk gebeuren dat je de zeef boven de wasbak houdt en je koffie door de gootsteen spoelt. Zonde, maar ergens een aangeleerde gewoonte haha. Dus even een reminder!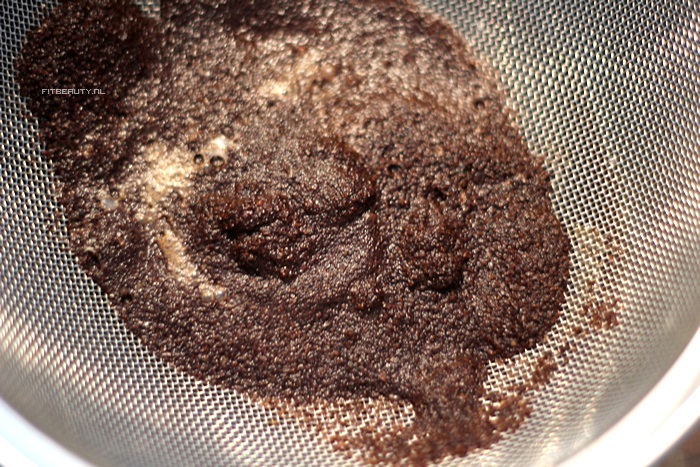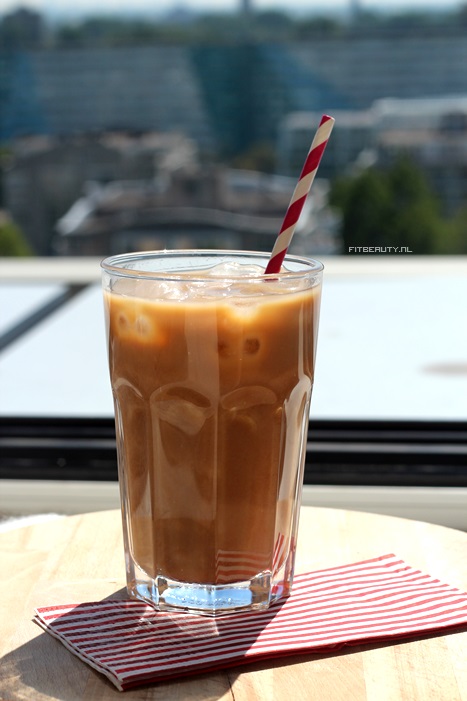 En dan is je ijskoffie klaar! Nu kun je er een koffie "smaakje" bij doen (bevatten wel suiker), of wat druppels vanille aroma of honing of niets qua smaak en wat amandelmelk zoals ik heb gedaan!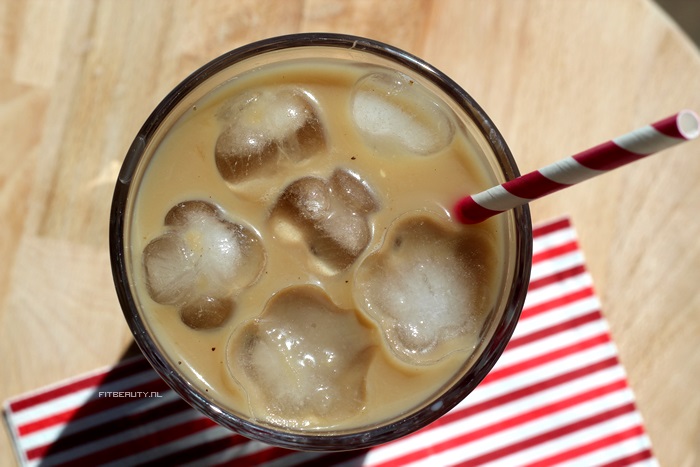 IJsklontjes erbij + het zonnetje = genieten!