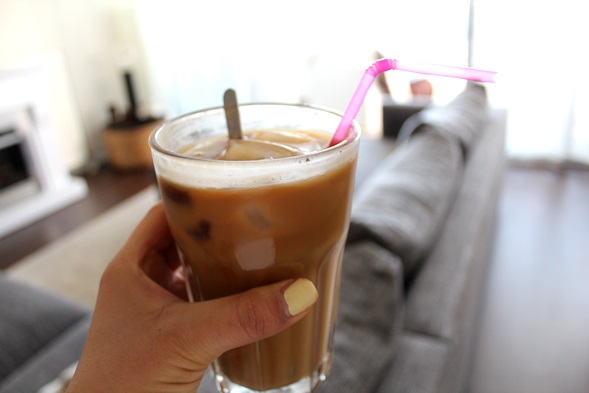 Het wordt eindelijk warmer! Eindelijk kan ik lekkere ijskoffies maken, ik ben hier gek op. Je kunt het zo ingewikkeld maken als je zelf wilt, maar dit is wel echt een basis ijskoffie recept, heerlijk!
Wat heb je nodig?
Bevroren espresso in ijsklontjes vorm – of gewoon waterijsklontjes
Espresso of sterke koffie
Melk, ik gebruik amandel- of sojamelk
Theelepel honing
Rietje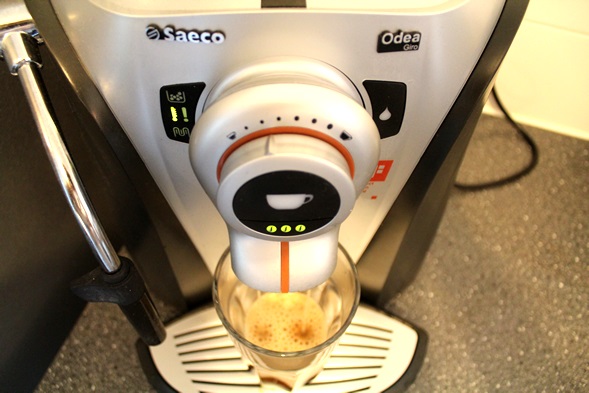 Beginnen met het zetten van sterke koffie in een hoog drinkglas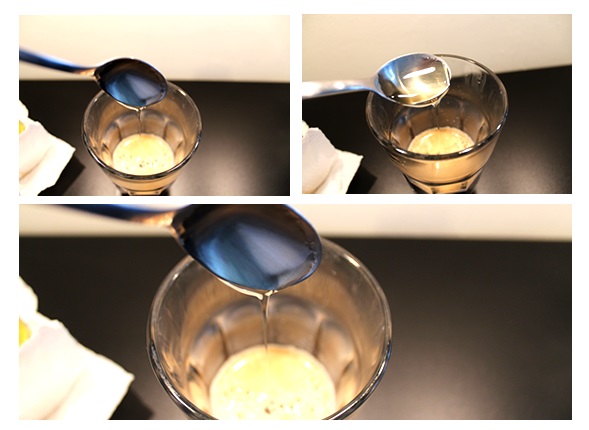 Omdat de koffie dan nog heet is doe ik er een theelepel honing bij, zo smelt de honing er goed doorheen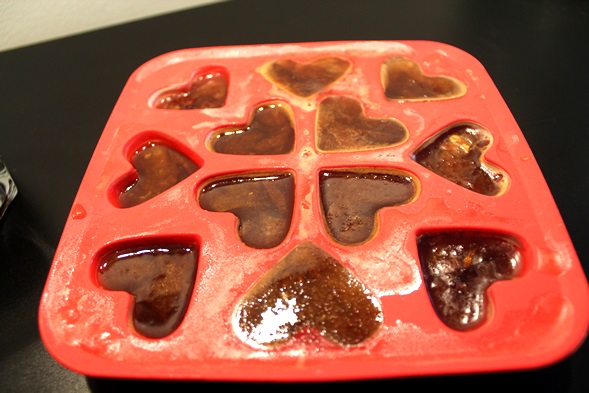 Een avond ervoor heb ik espresso bevroren in ijsklontjes vormpjes. Door bevroren espresso toe te voegen zal je ijskoffie niet waterig gaan smaken na een tijdje, dit krijg je wel als je gewone ijsklontjes gebruikt.
Op zich kunnen beide varianten, als je er de tijd voor hebt, zou ik espresso ijsklontjes maken!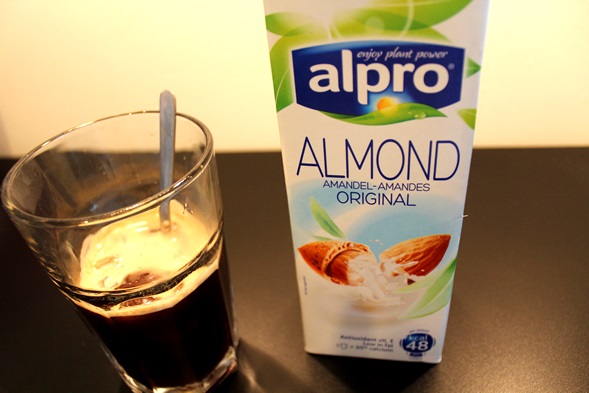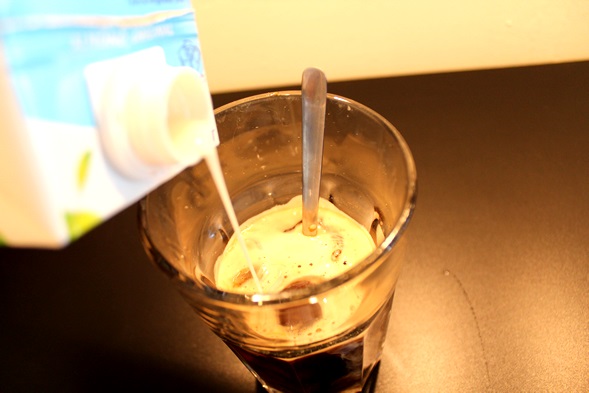 Amandelmelk toevoegen. Dit vind ik een leuk moment, wanneer de koffie en de melk met elkaar worden gemengd, haha.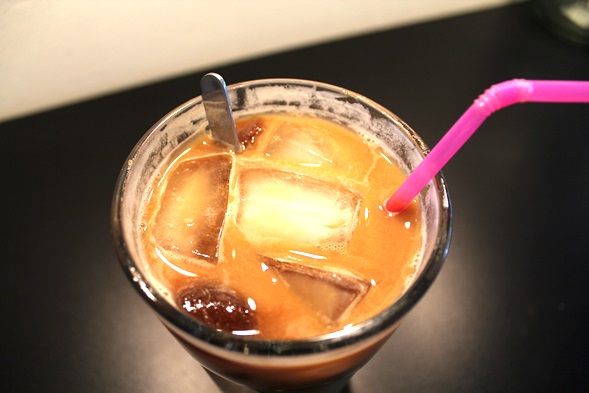 Rietje erbij, jummieeeeeee