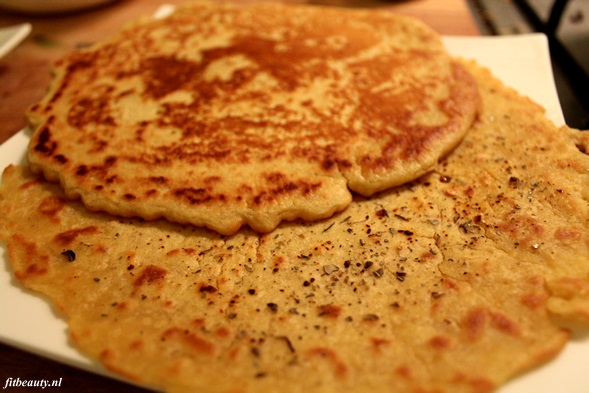 Een experimentje dat ontzettend goed heeft uitgepakt! Naanbrood van kikkererwtenmeel, oftewel: glutenvrij! Het heeft een lekkere structuur en smaak en je zit er sneller vol van dan gewoon naanbrood (wat ik maar kan blijven eten..). Kies zelf de kruiden die je erdoor wilt hebben en voila! Heerlijk om mee te dippen of zoals ik heb gedaan, een gebakken ei erbovenop en smullen!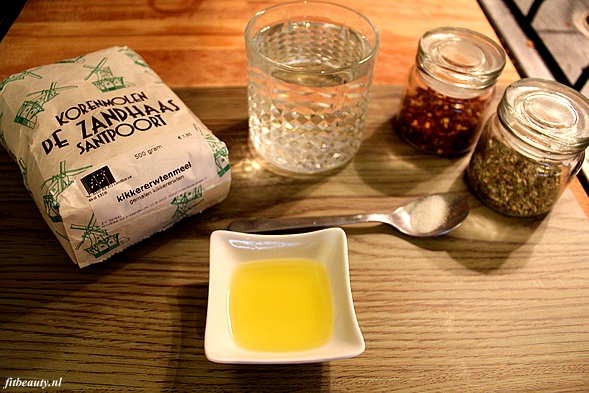 Oke, wat hebben we nodig voor twee ronde naanbroden?
100 gram kikkerewtenmeel
240 ml lauw water
1,5 eetlepel olijfolie
halve theelepel zout (dit was achteraf voor mijn gevoel niet nodig)
kruiden. Ik heb gedroogde oregano en chilivlokken gebruikt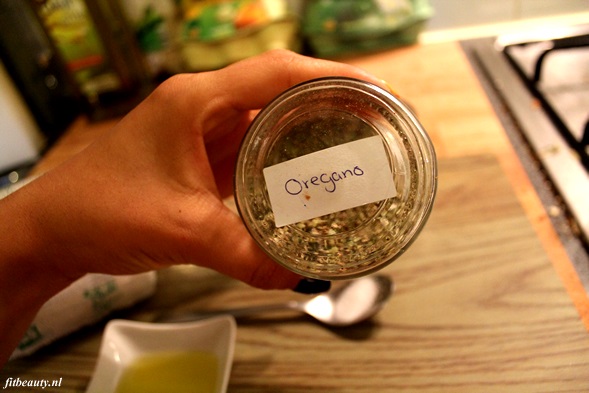 Laten we beginnen! Het is ontzettend simpel:
Doe de kikkerewtenmeel, water, olijfolie en zout in een kom en meng dit goed door.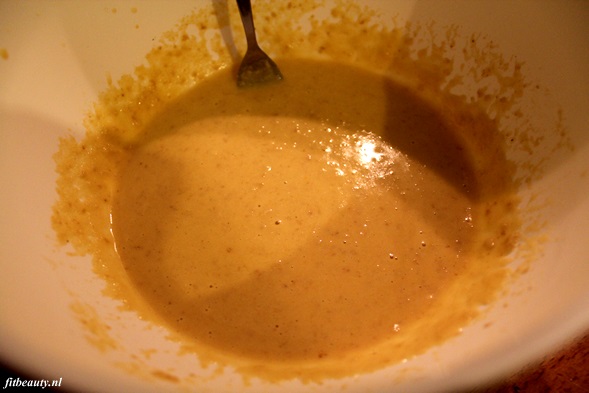 Dit laat je minimaal een half uur staan (liever een uur) totdat het meel goed het vocht heeft "opgezogen"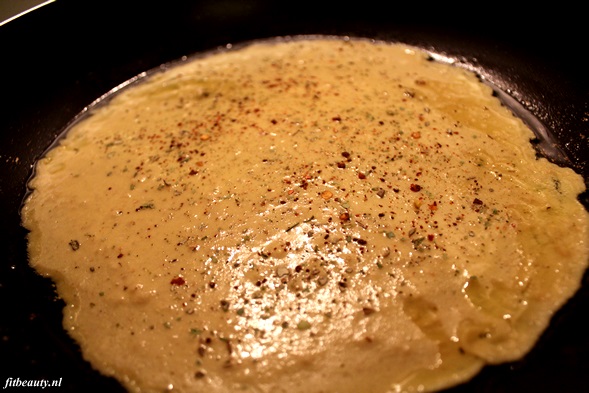 Dan is het heel simpel, verwarm wat olie in een koekepan en giet de helft van het mengsel erin. Bestrooi het vervolgens met de kruiden die je hebt gekozen.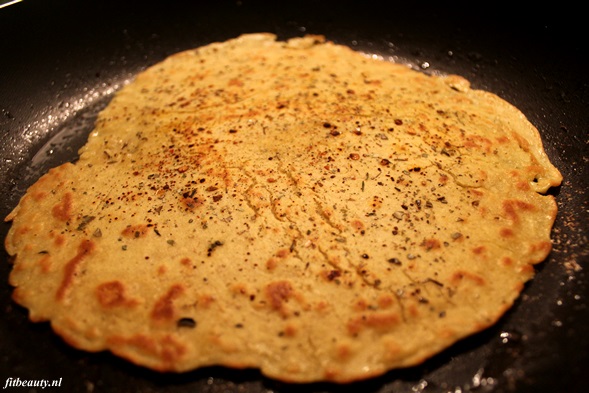 Op middelhoog vuur kunnen ze ongeveer 5 minuten per kant goed bakken. Houd ze wel in de gaten door ze af en toe om te draaien om te zien of niets verbrandt is.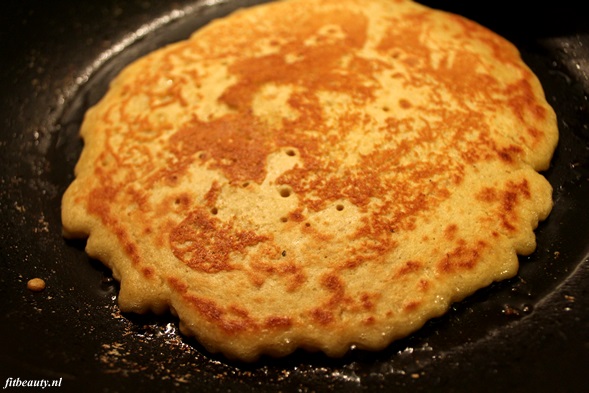 Het lijkt op een pannekoek! Maar er zit meer smaak en een soort "hartigheid" aan, heerlijk!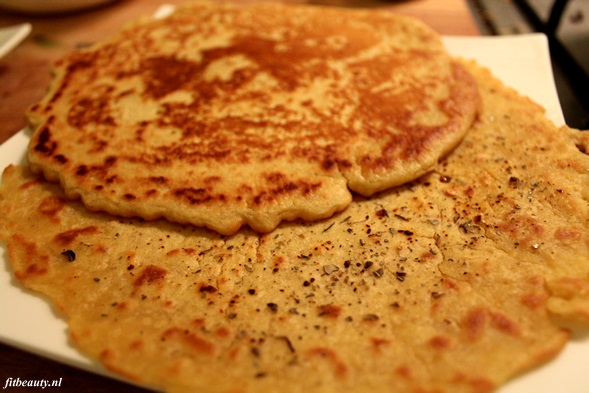 Dat was het! Hoe simpel was dat?
Eetsmakelijk!