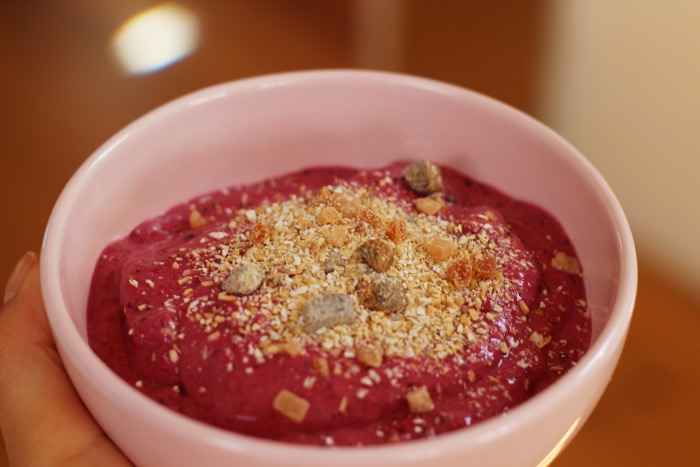 Ik heb zoveel "recepten" die zo simpel zijn, dat ik het vaak niet eens de moeite waard vind om het te posten. Tot ik eens de cijfers van mijn recepten pagina erbij ging halen en tot de conclusie kwam dat de meest simpele gerechten toch het meest waren bekeken! Oké, ergens voelt dat ook wel logisch, dus laat ik vooral de simpele recepten niet achterwege laten! Tegenwoordig heb je in steeds meer tentjes de "Acai Bowl" met allemaal toppings. Eigenlijk kun je dit gemakkelijk zelf ook klaarmaken met diepvriesfruit. Acai zal vast wel geweldige voedingsstoffen bevatten, maar rood diepvriesfruit ook! Dus bij deze, rode vruchten ice cream bowl noem ik het! Lekker Hollands met een Amerikaans tintje. 
Wat heb je nodig voor 1 hele grote "bowl" of 2 kleinere:
Kopje (200 gram) rood diepvriesfruit
1 grote, rijpe banaan (mag ook bevroren banaan in plakjes zijn)
Je favoriete toppings
Keukenmachine
Snap je hoe simpel? Ik ga je toch de foto's laten zien! haha.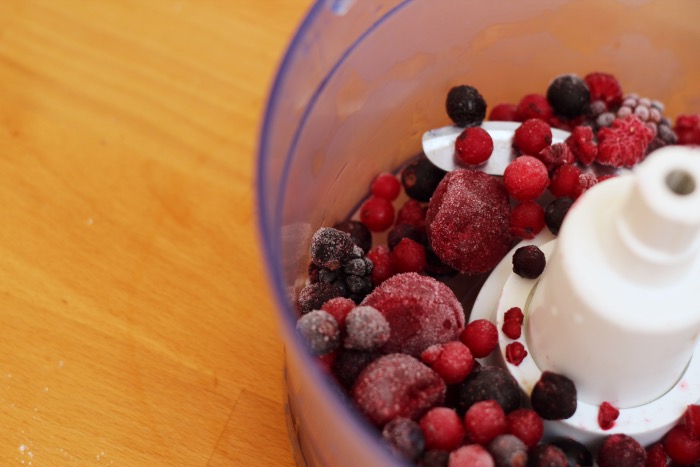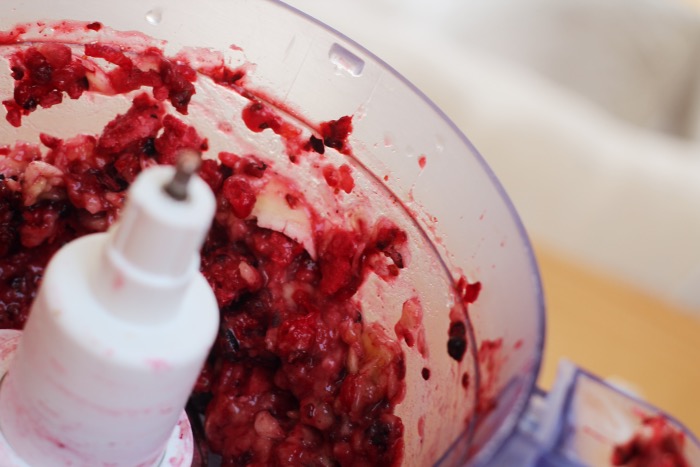 Diepvriesfruit samen met de banaan in de keukenmachine, en mixen!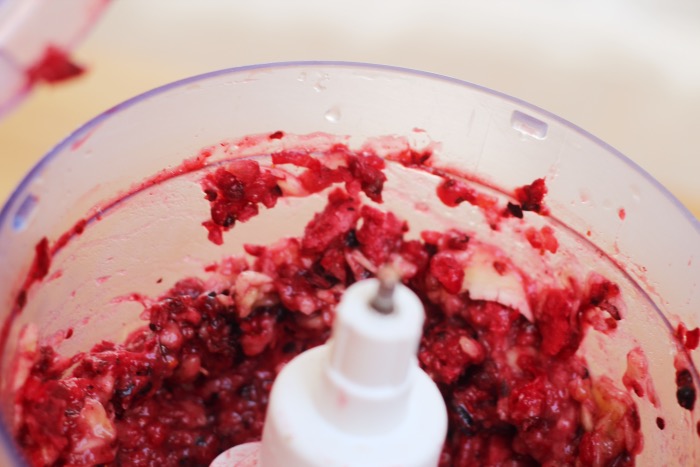 Dit is wat je halverwege ziet, soms moet je het even naar beneden schrapen en weer verder mixen.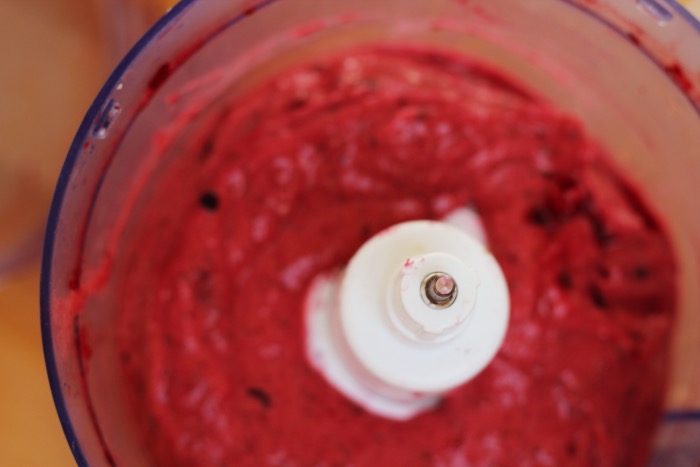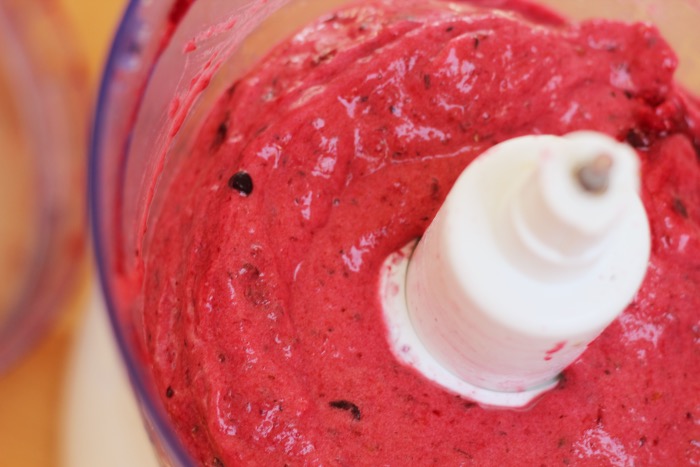 Tot het deze structuur krijgt. En kijk eens naar de kleuuuurrrr!!!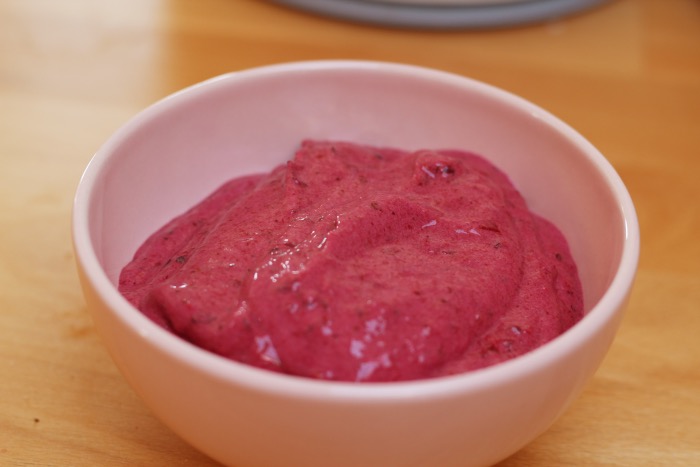 Dit gaat in een kommetje.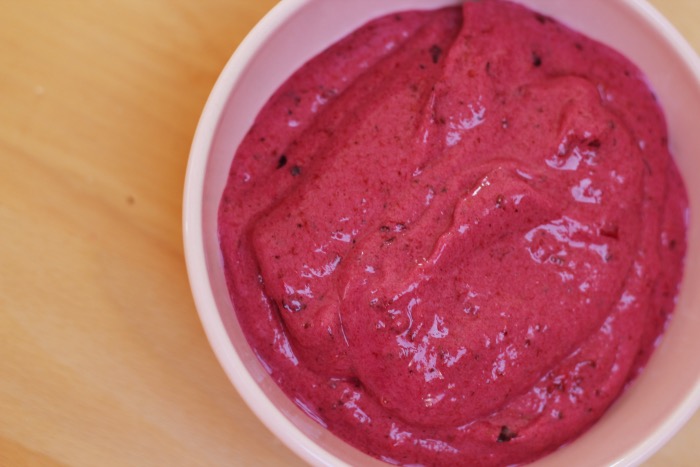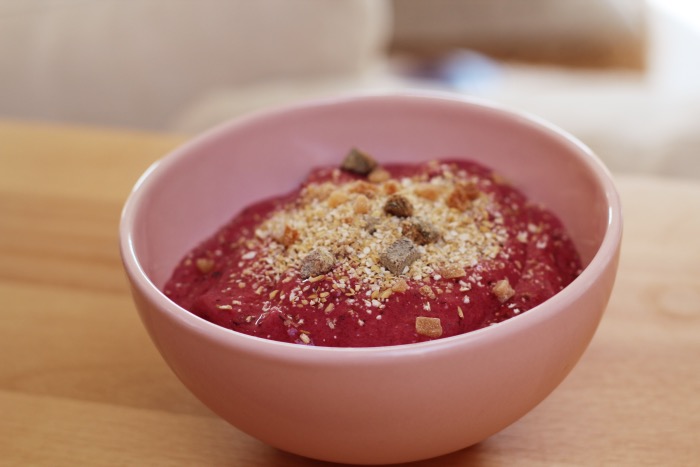 Waar je je favoriete toppings overheen gooit! En klaar is Kees! Haha.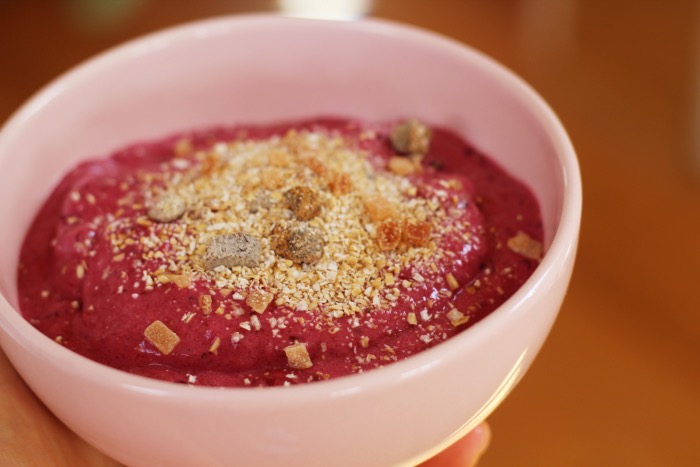 Heeeerlijk koud, voor die warme dagen die we hebben. En helemaal verantwoord 🙂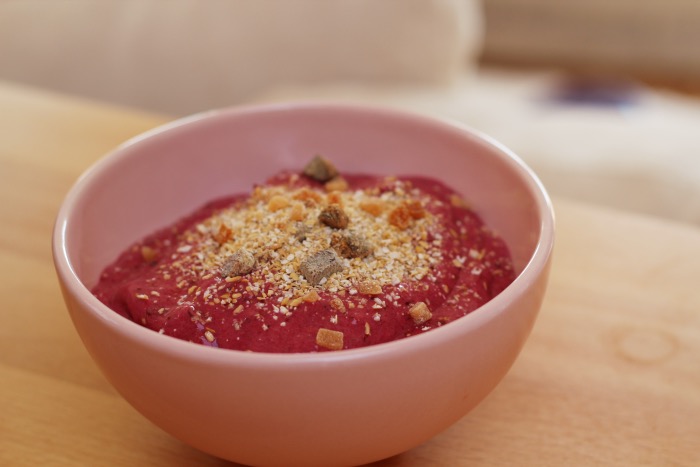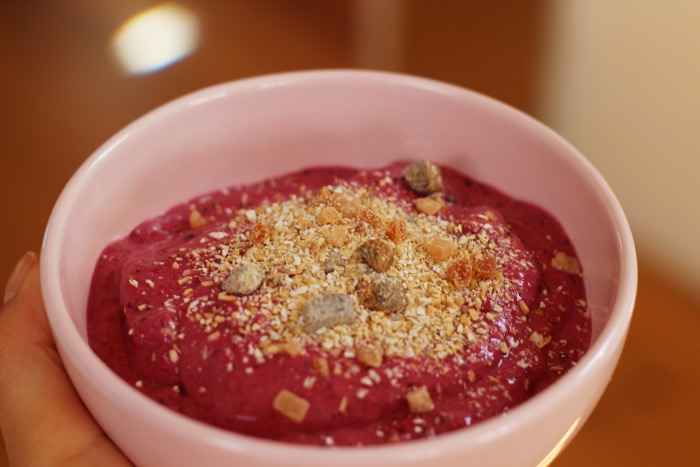 Smakelijk!
Bewaar, Like, Tweet of Pin!