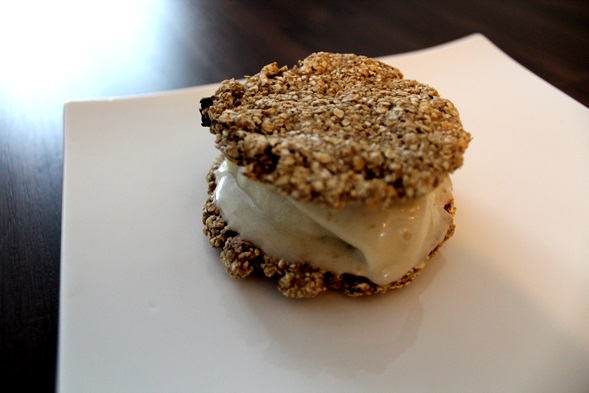 Oh mijn god! Dit recept moet je proberen; of je nu wel of niet gezond wilt eten, het is verrukkelijk! Het bananenijs is romig en heerlijk, je zou het verschil met ander ijs (vol met vet en suiker) niet eens proeven! Ook heb ik er koekjes bij gemaakt van havermout en banaan die heerlijk zijn om het ijs mee te eten. Je hebt maar twee ingrediënten nodig!
Je hebt nodig:
* 2 bananen
* 50 gram havermout
Snijd een banaan in plakjes, doe dit in een kom en zet het ongeveer 2 – 3 uur in de vriezer.
Daarna:
Verwarm de oven voor op 175 graden celcius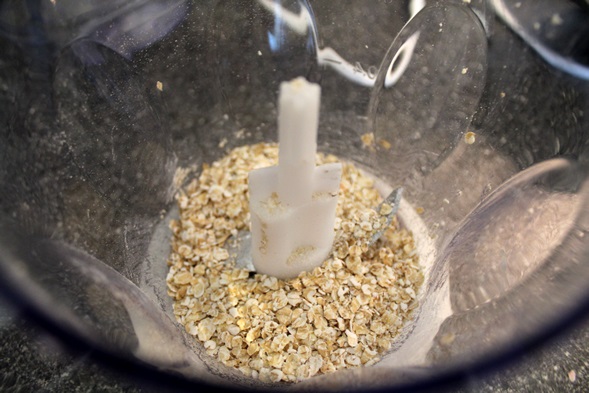 Eerst maal je de havermout, daarna doe je er een banaan bij en ook dit maal je goed door.
Haal de mesjes uit de keukenmachine en meng het geheel met je handen, maak dan 4 bolletjes en plaats ze op een bakplaat met bakpapier.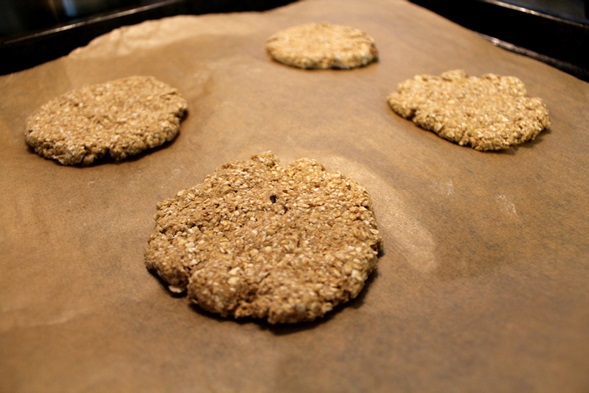 Druk de bolletjes plat, doe de bakplaat dan in de oven voor 20 tot 30 minuten. Dit verschilt wel per oven.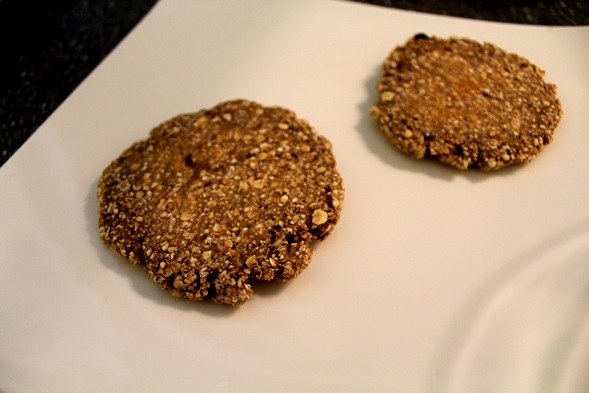 Laat ze héééél erg goed afkoelen als ze uit de oven zijn, want anders smelt het ijs meteen in de sandwich en dat wil je natuurlijk niet!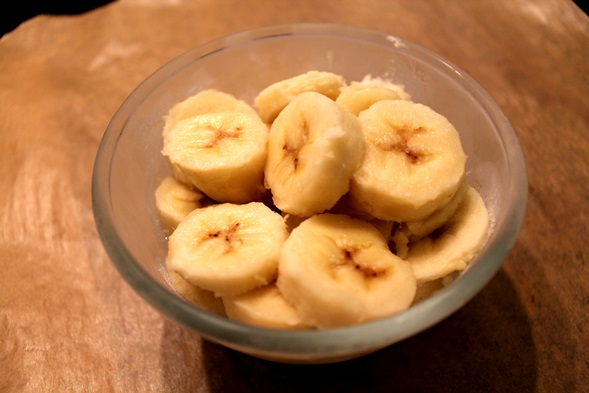 Haal de bananenplakjes uit de vriezer, jummie!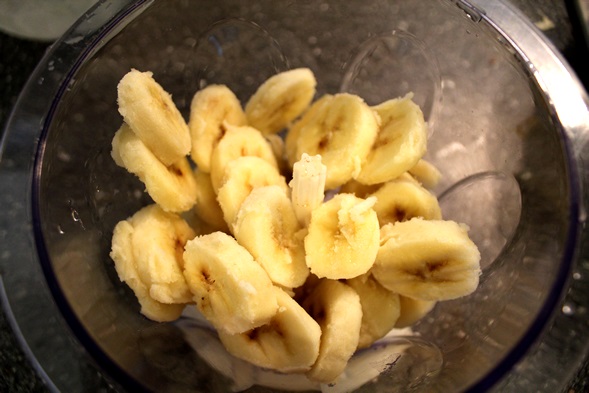 En doe ze in de keukenmachine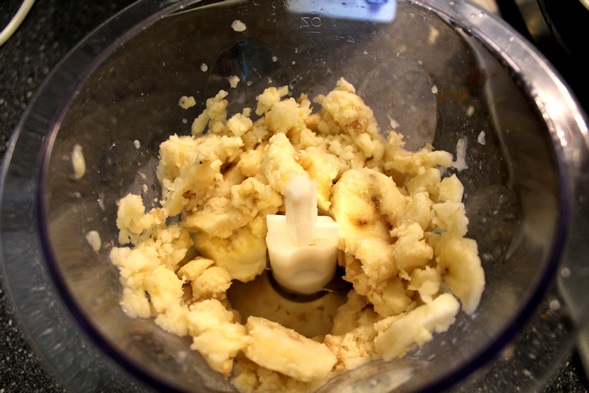 Daar gaat ie dan!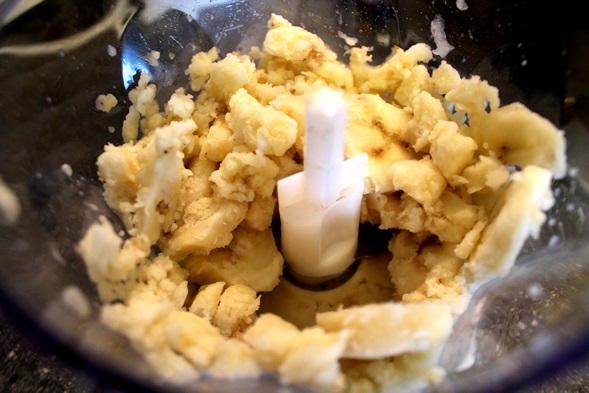 Af en toe zul je de randen naar beneden moeten schrapen en weer door moeten malen. Desnoods kun je er een scheutje amandelmelk bij doen om het sneller goed te laten mengen.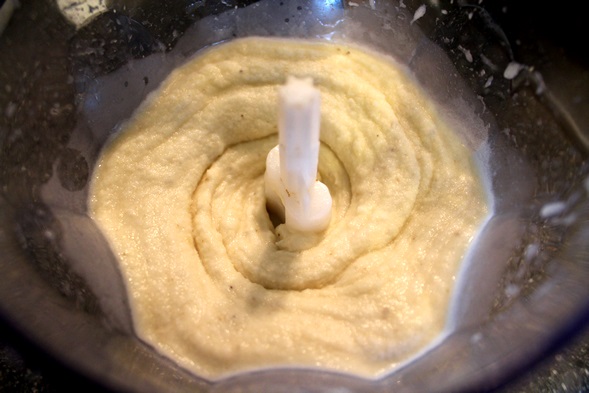 En uiteindelijk krijg je dit! WOW! Het is zó romig en zoet!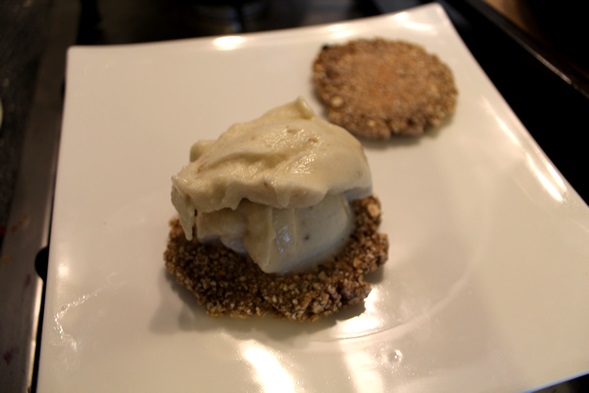 Sandwich-en en smullen!