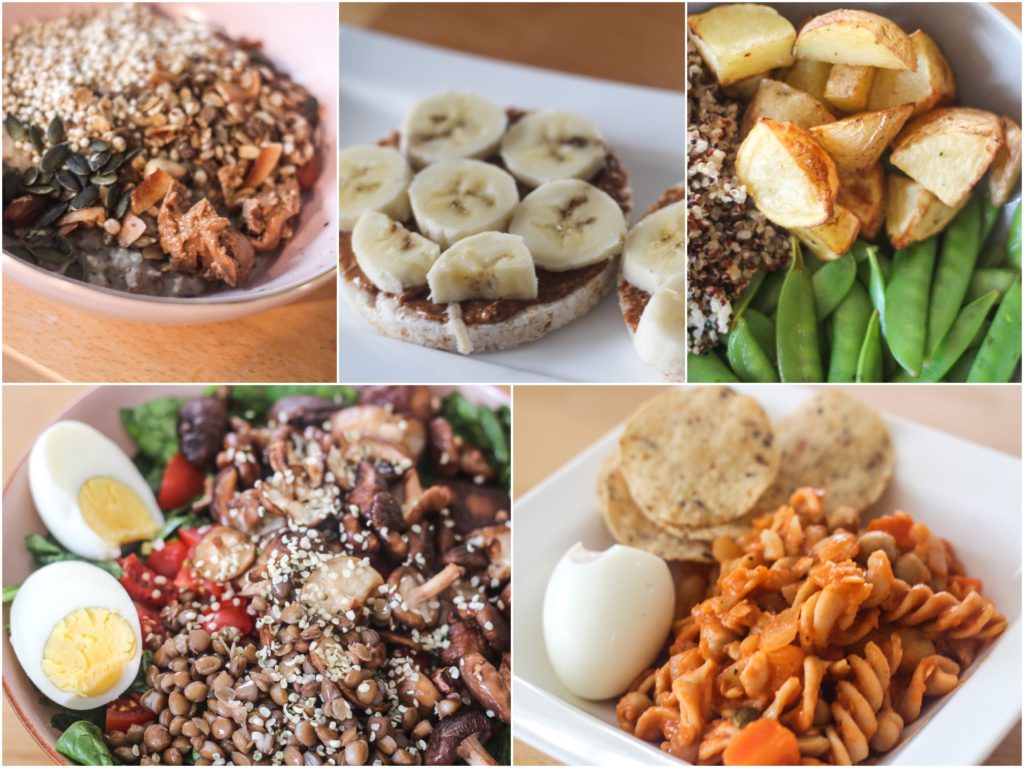 De dagen worden korter, grauwer en regenachtiger. Mijn hart wordt warmer en gezelliger. Mijn maaltijden worden hartverwarmender. Dus dat, ja 😉 Denk aan pasta, aardappelen, havermout en chips!
Het is duidelijk tijd voor een nieuw voedingsdagboek!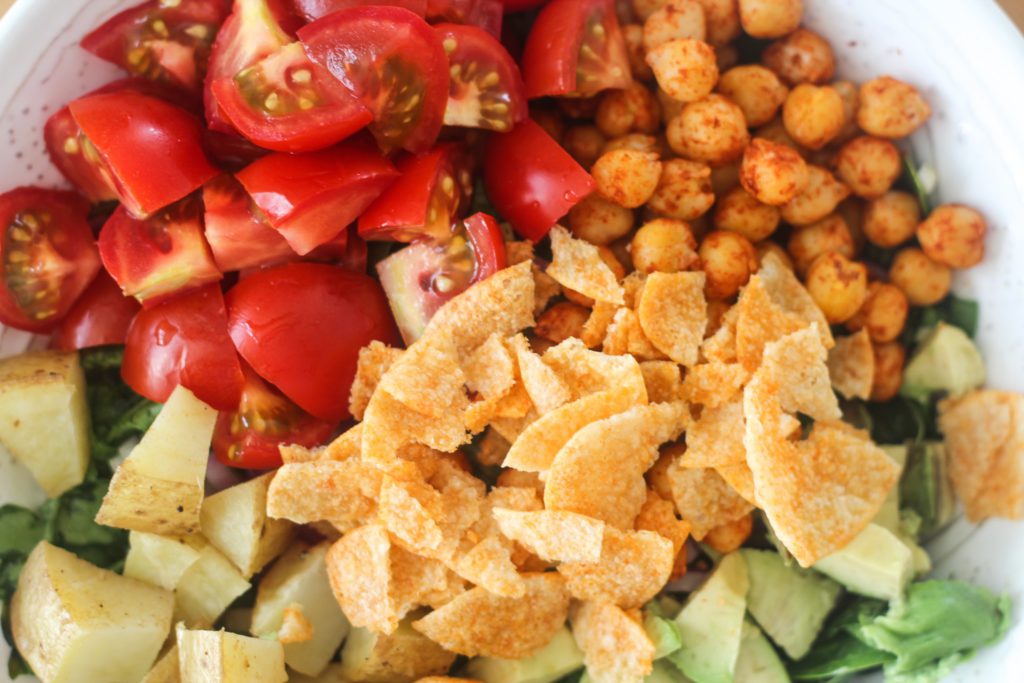 Ik heb een ontdekking gedaan waar ik verslaafd aan ben geraakt: chips bij de salade! Ja, dat gaat een beetje tegen het idee dat een salade altijd gezond is haha. Maar ik ben gek op kikkererwten chips of tortilla chips en dit toevoegen aan een salade geeft het zo'n lekkere crunch!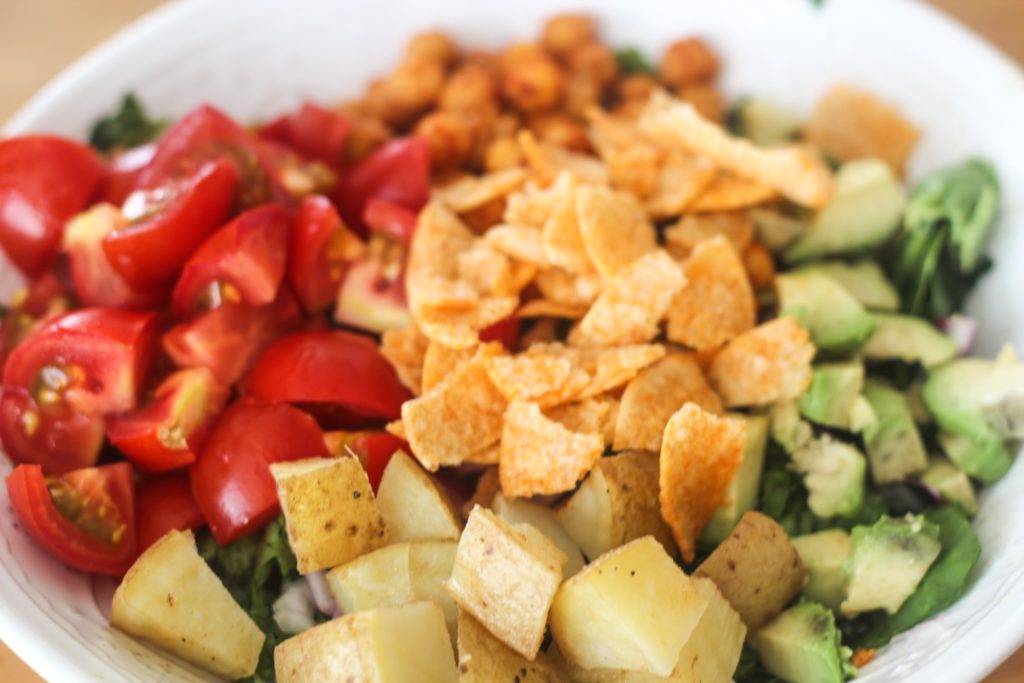 Salade van avocado, aardappelen, sla, rode ui, tomaat, kikkererwten en chips.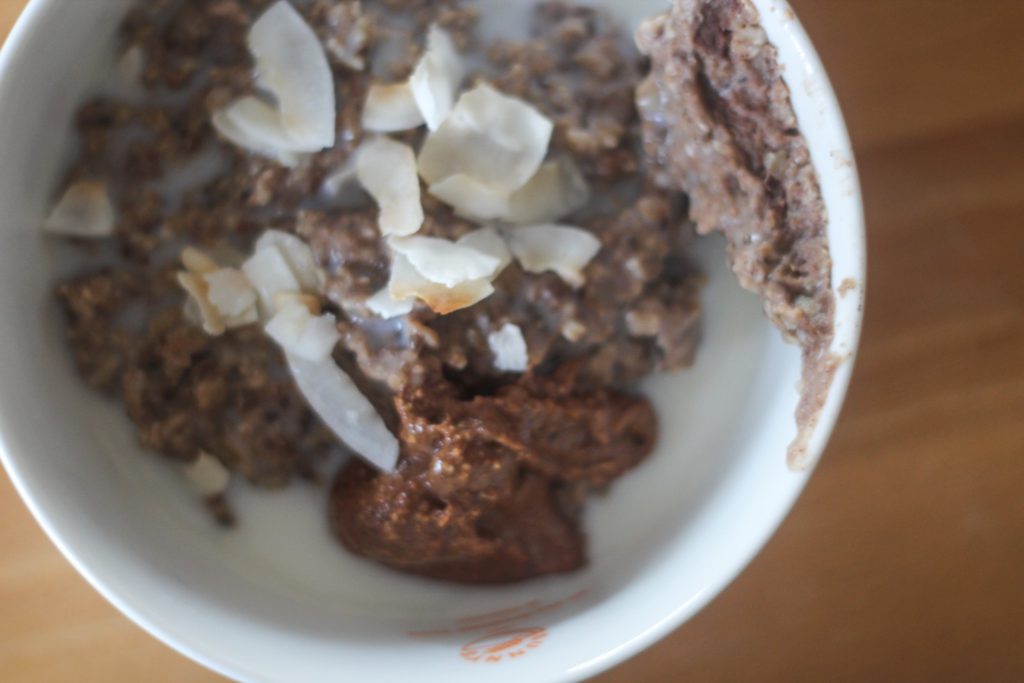 Het lukte me niet om een smakelijke foto hiervan te maken haha. Havermout met kokos en pindakaas.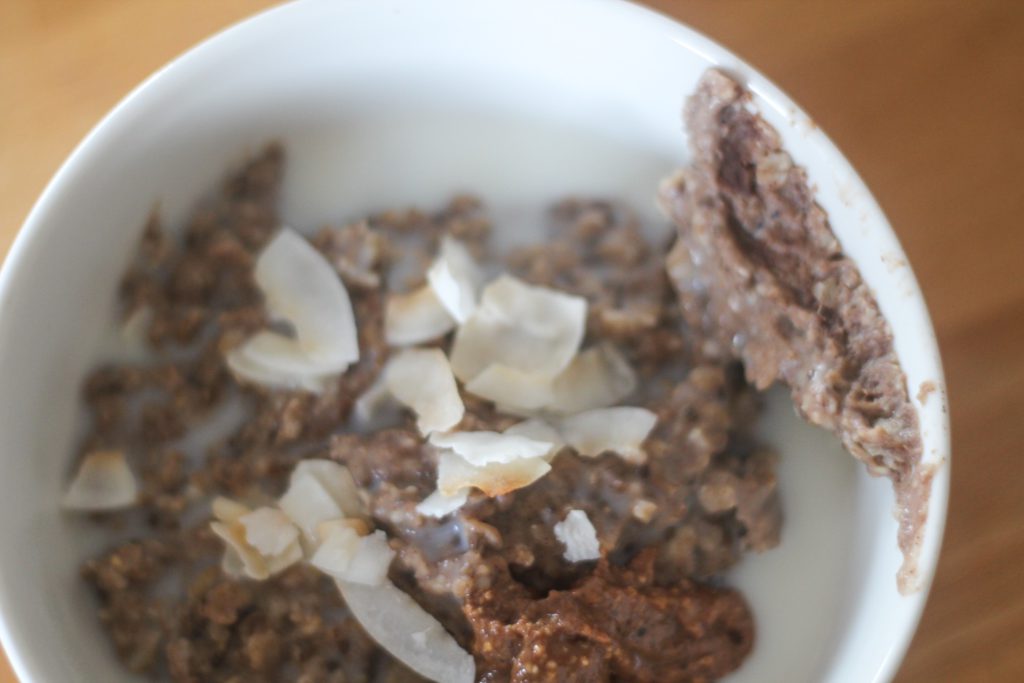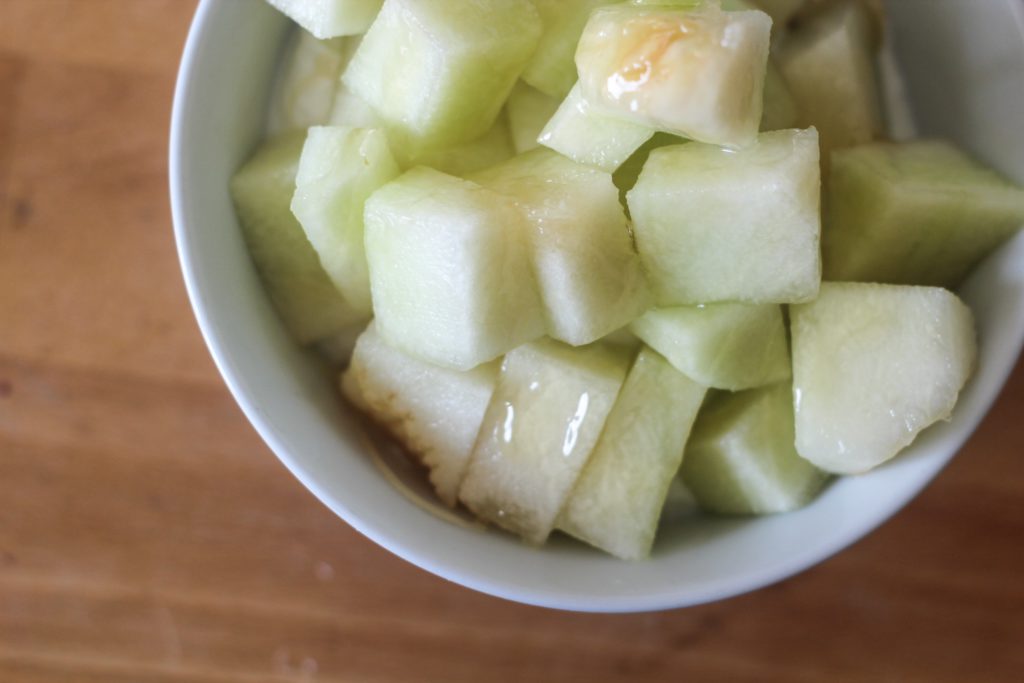 Een enorm sappige galia meloen, hmm!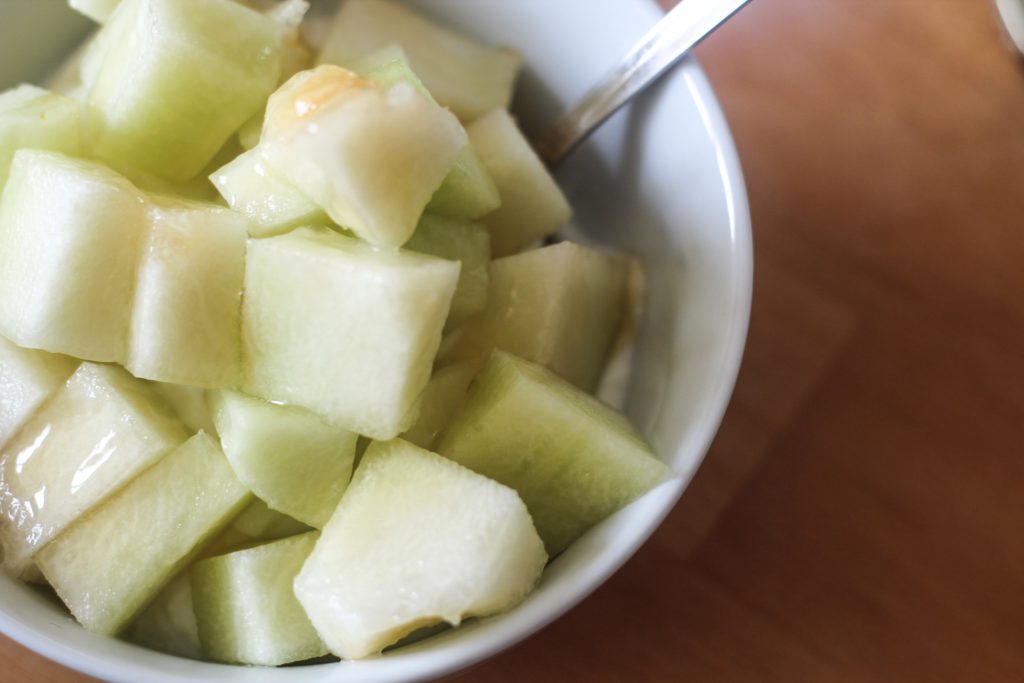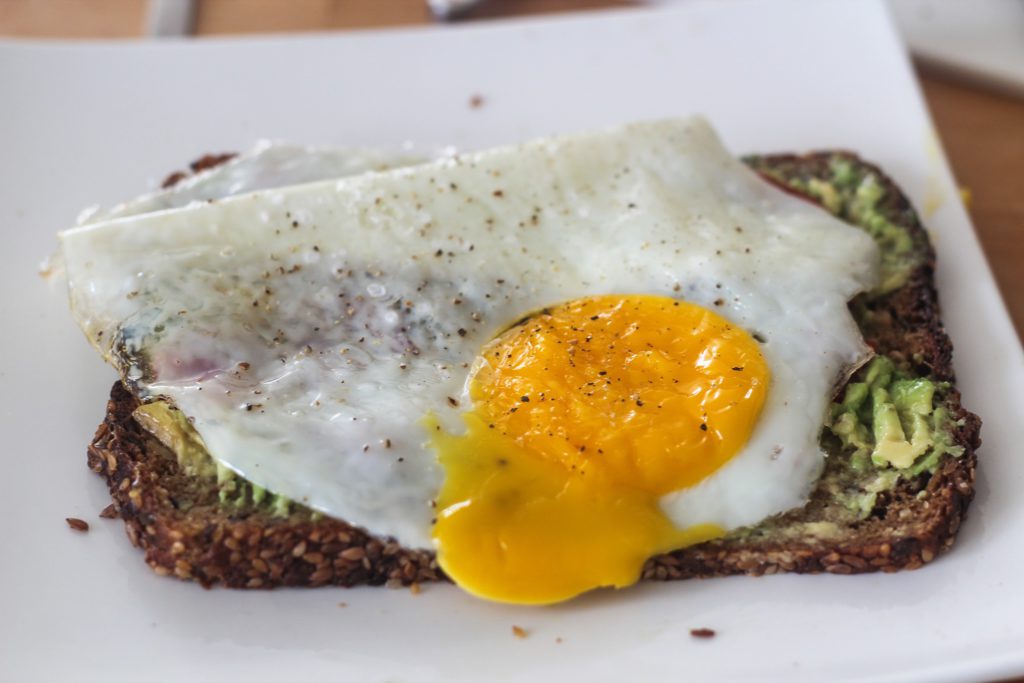 Een eiwitrijk sneetje brood (van de Lidl) met avocado en een gebakken ei.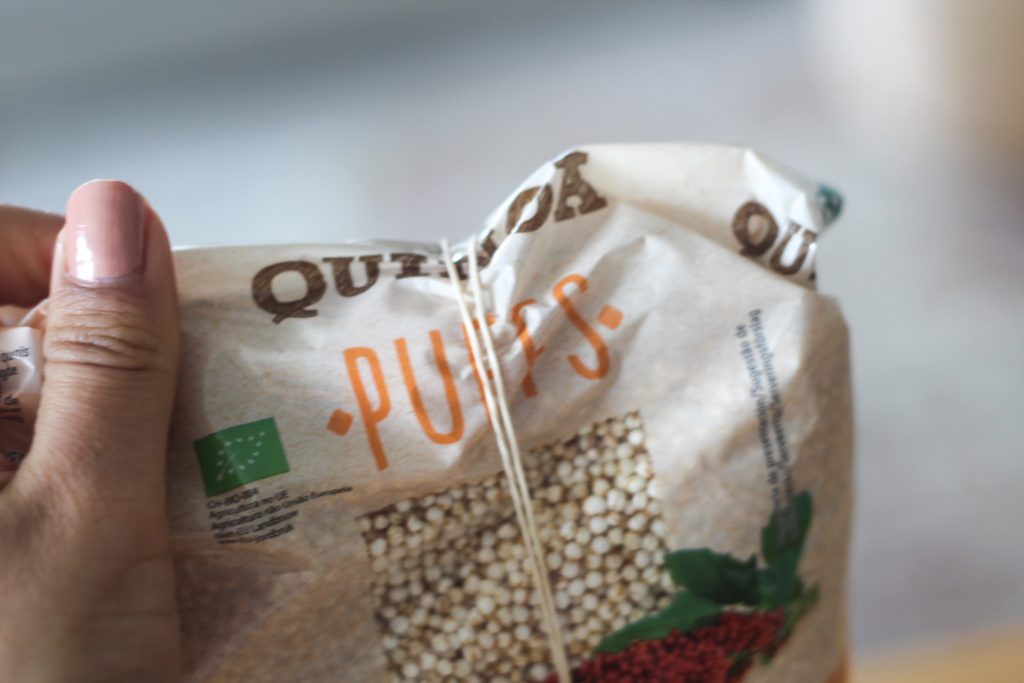 Quinoa puffs van de Lidl (die hebben ze met de biologische weken) doen me zó denken aan cornflakes vroeger – maar dan een gezondere variant!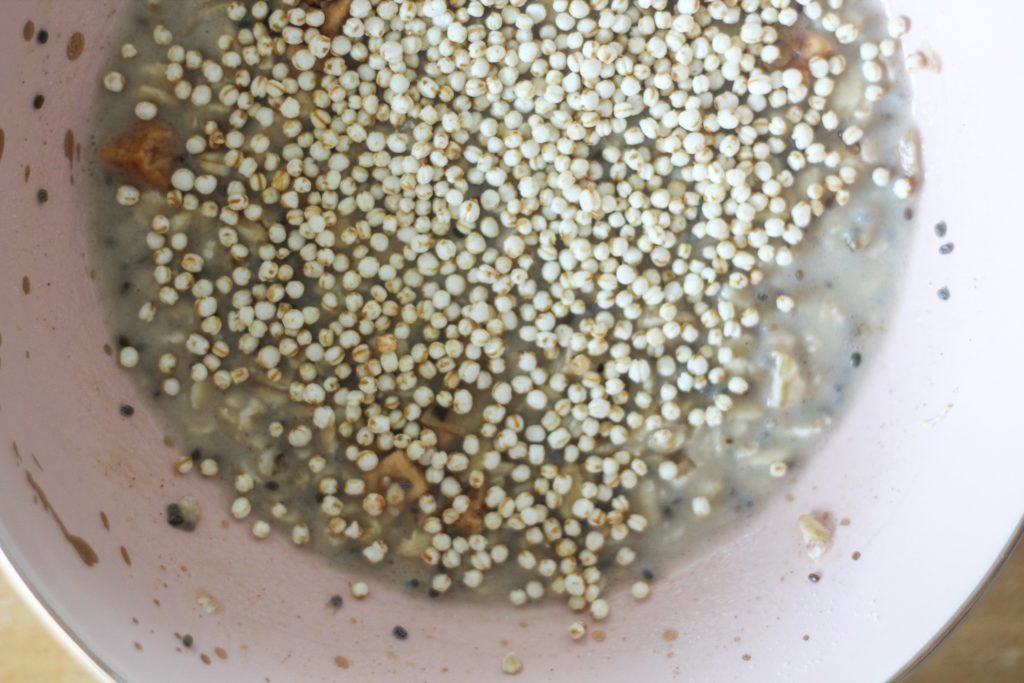 Dit gaat lekker bij de havermout.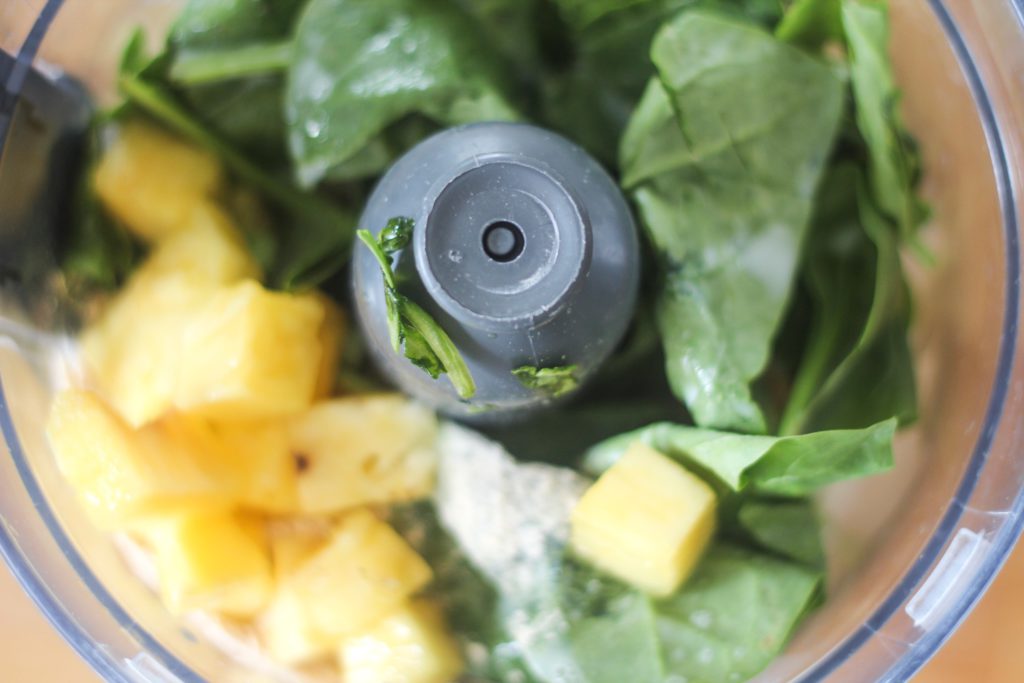 Smoothie in the making: ananas, spinazie, amandelmelk, schepje Green Juice (Nutribites) en een beetje vegan eiwitpoeder.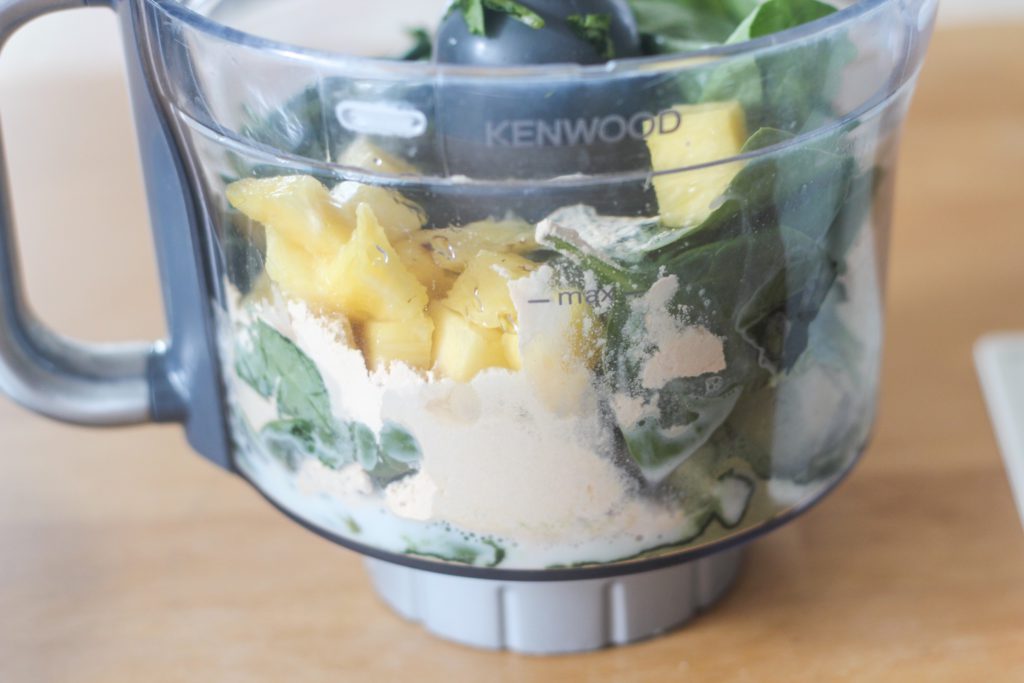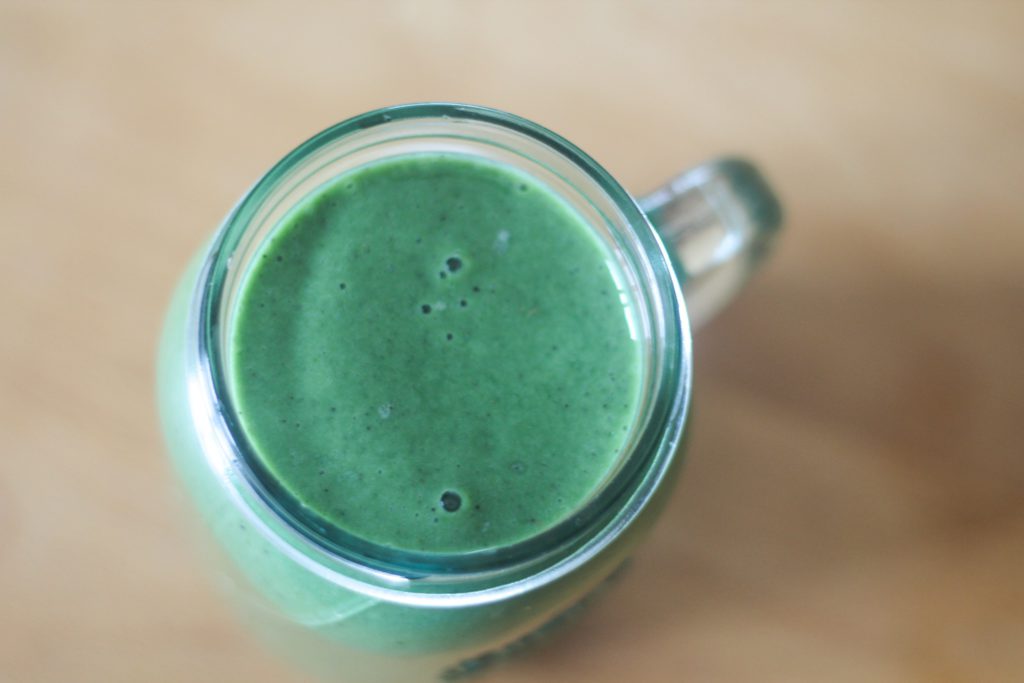 Lekker groen, lekker gezond.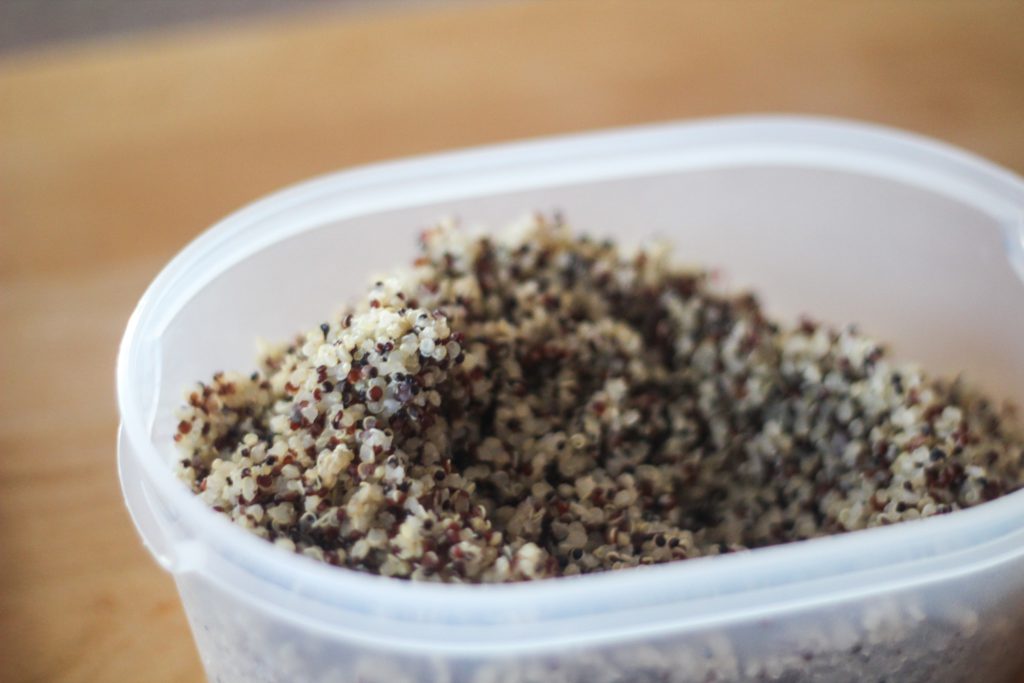 Quinoa dat ik al eerder had klaargemaakt, heel handig voor luie dagen!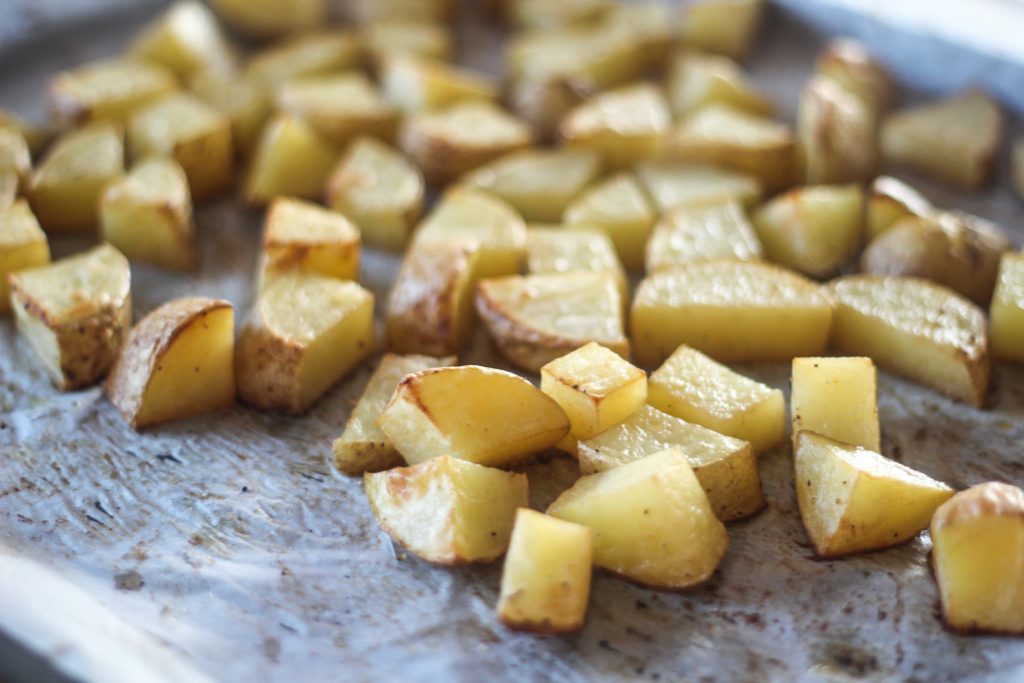 Aardappelen uit de oven, hier geniet ik zo van op grauwe dagen.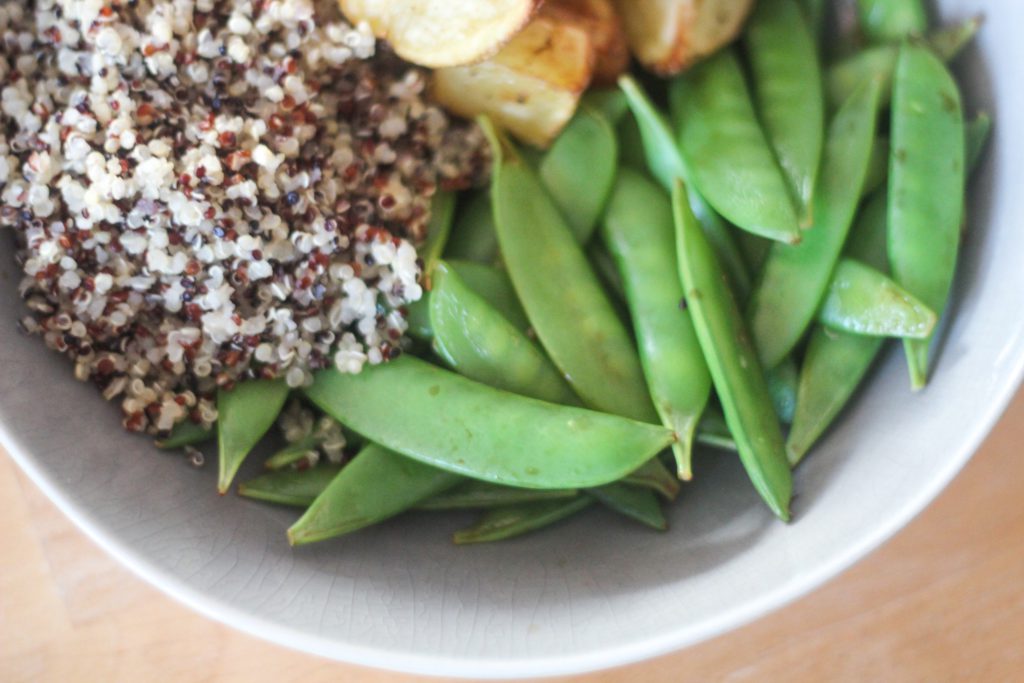 Met wat sugar snaps en klaar!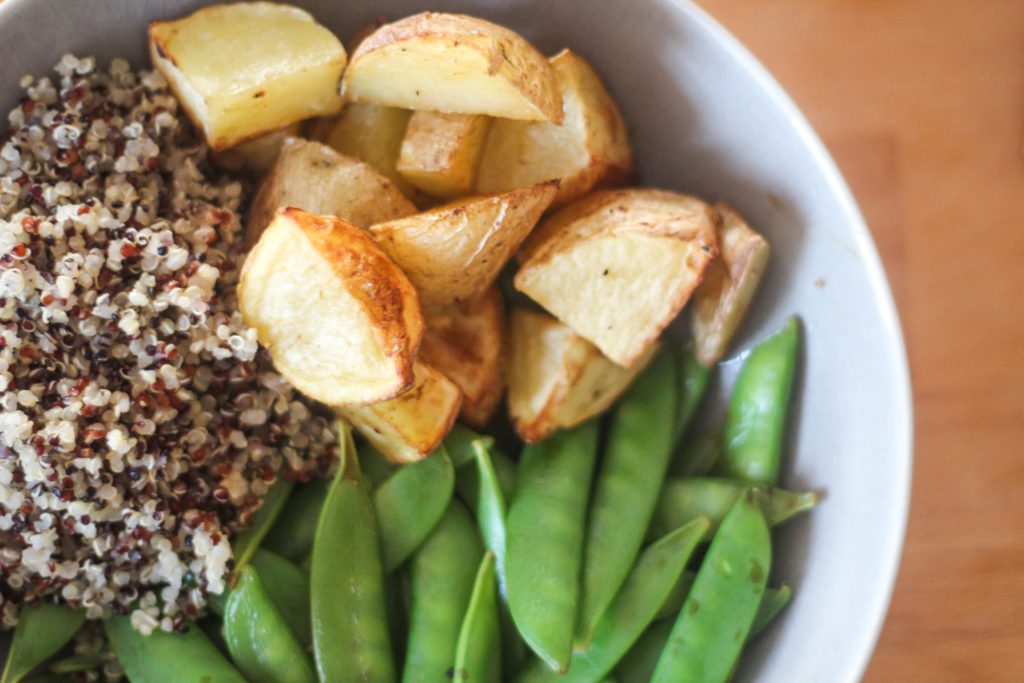 Simpel maar heerlijk en volwaardig 😉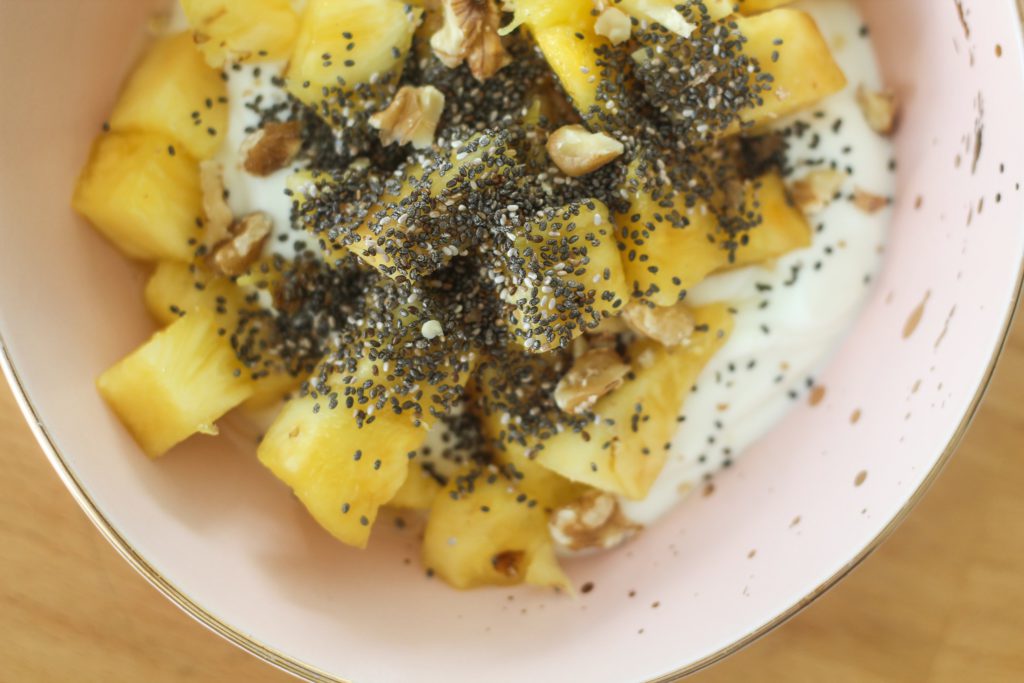 Yoghurt met ananas en chiazaad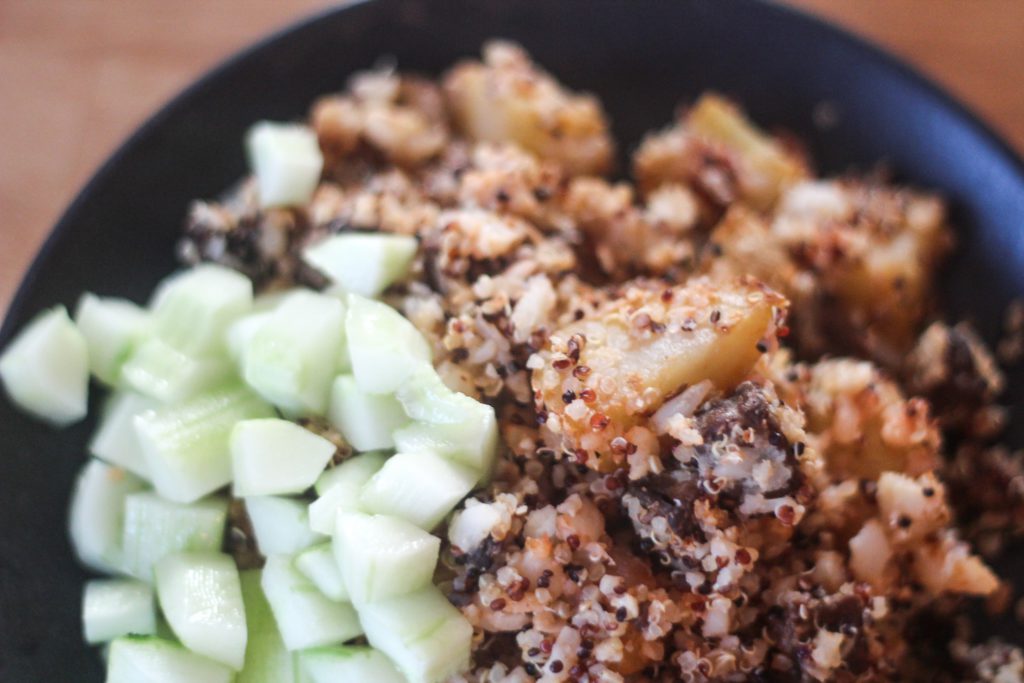 Quinoa met aardappelen en gemarineerde tempeh (gemarineerd gekocht bij de Marqt) + komkommer ernaast voor een frisse bite.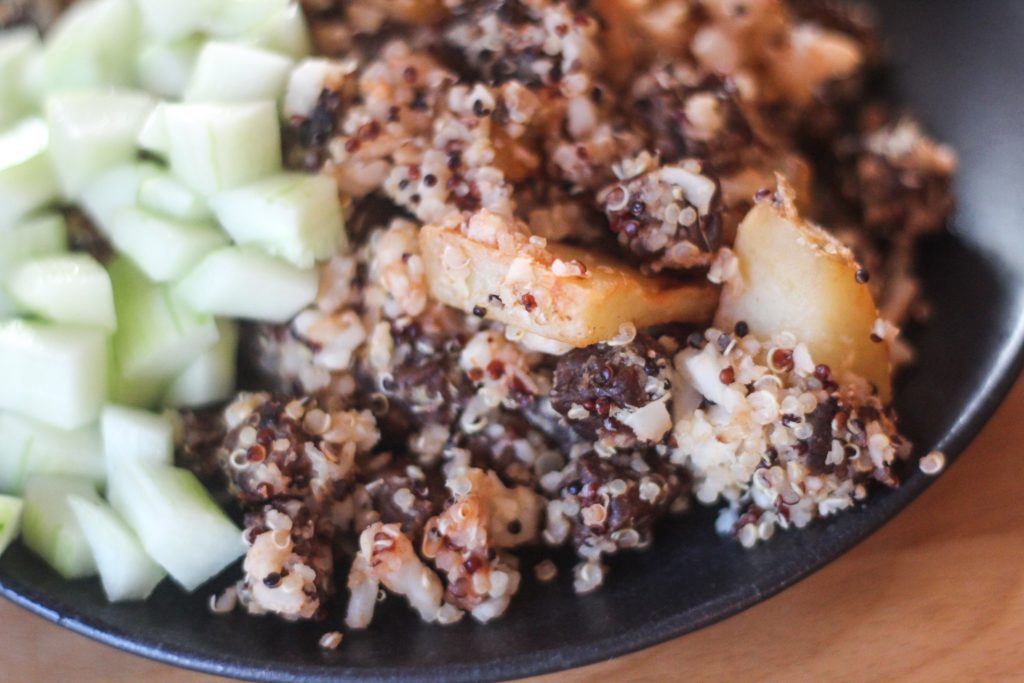 Dit was verrassend lekker!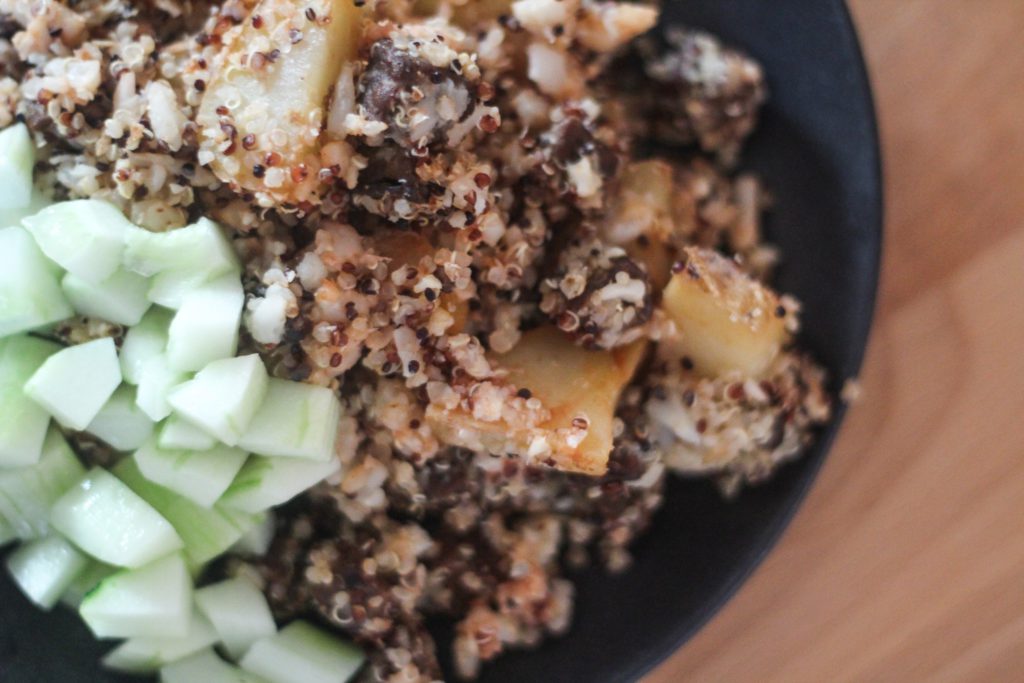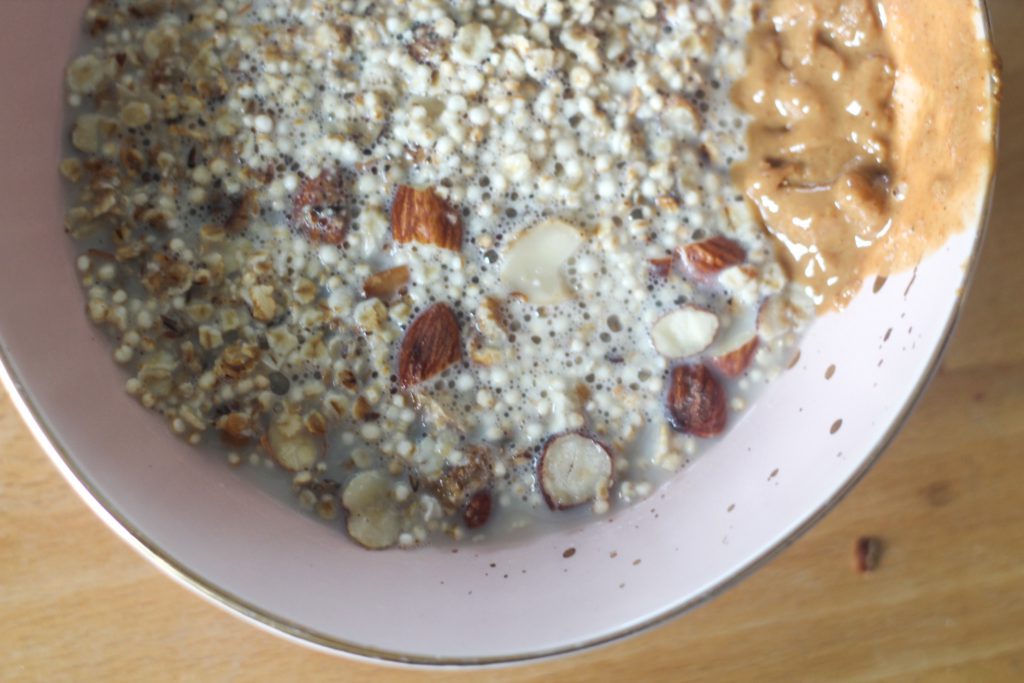 Havermout met wat noten, quinoa puffs en pindakaas.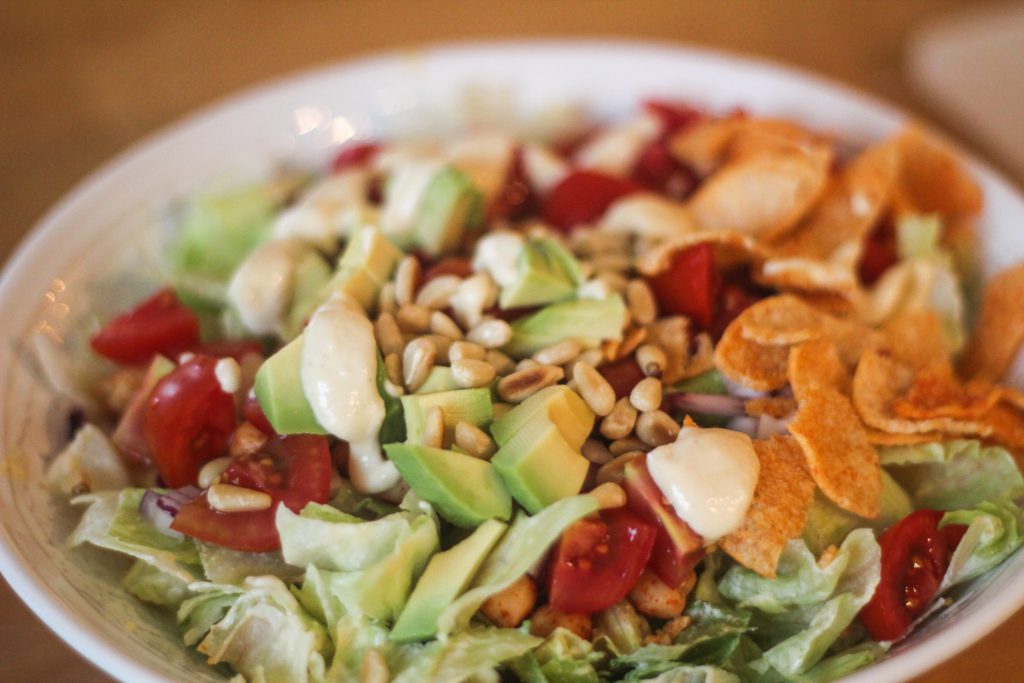 Weer een salade chips! Ijsbergsla, avocado, tomaat, rode ui, pijnboompitten en kikkererwtenchips. De dressing is van humnus met wat citroensap en honing erdoor. Het smaakt bijna als een caesar-salade-dressing.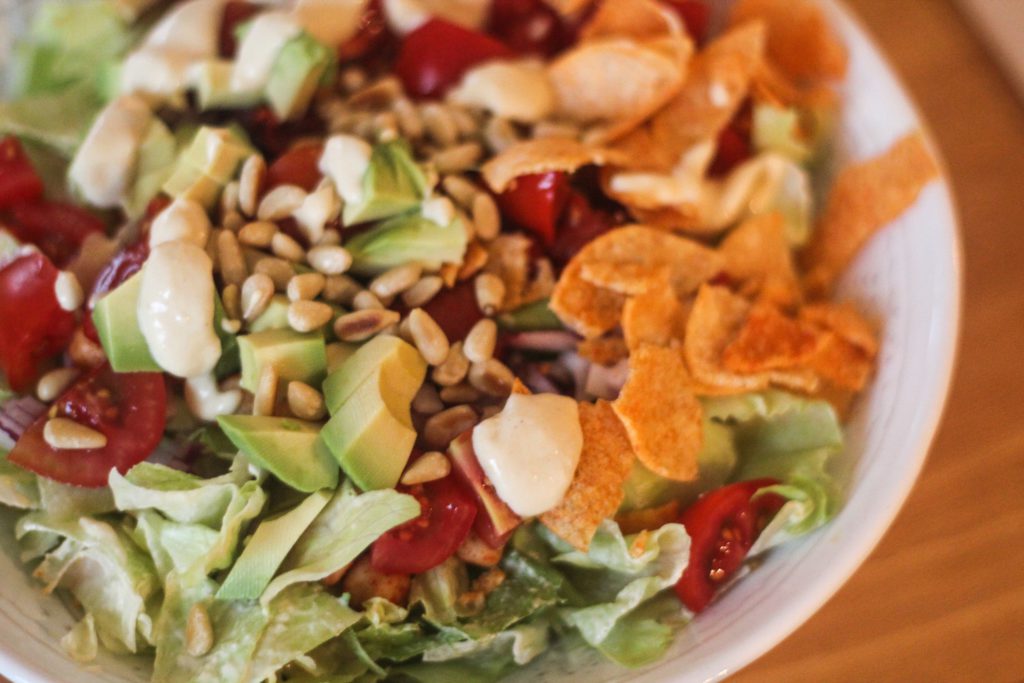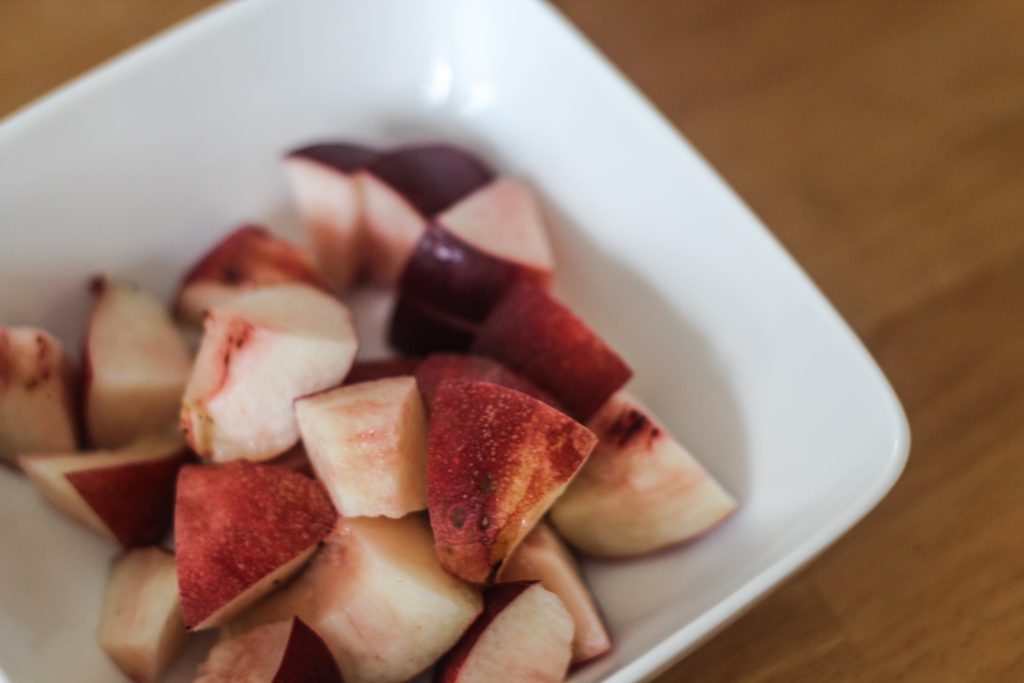 Nectarine, de laatste die nog te vinden was in ons huis.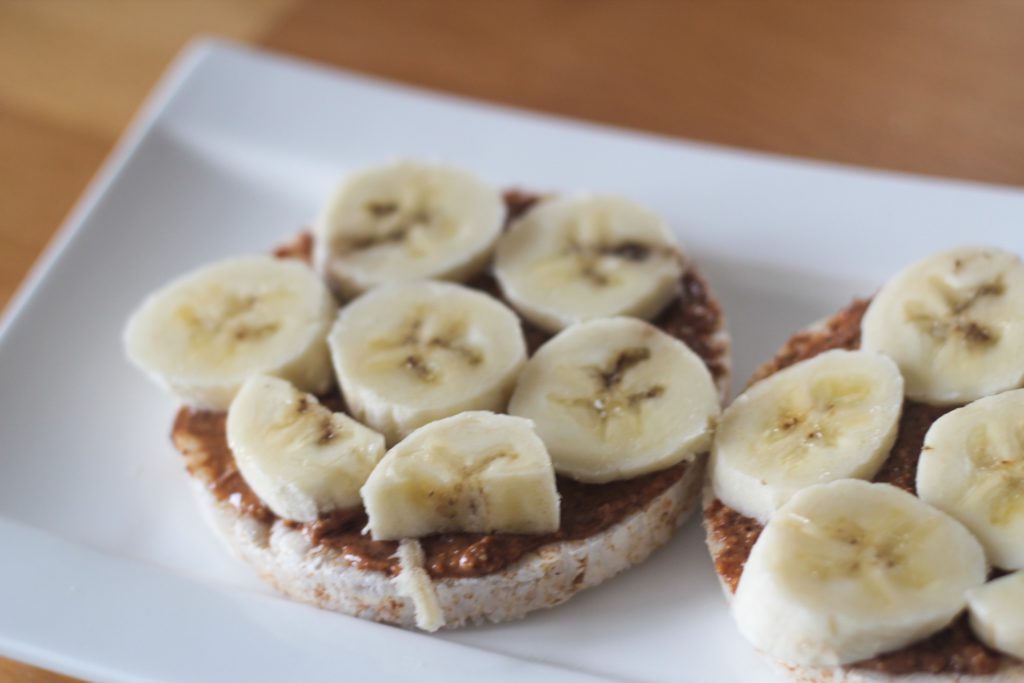 Rijstwafels met amandelpasta en banaan.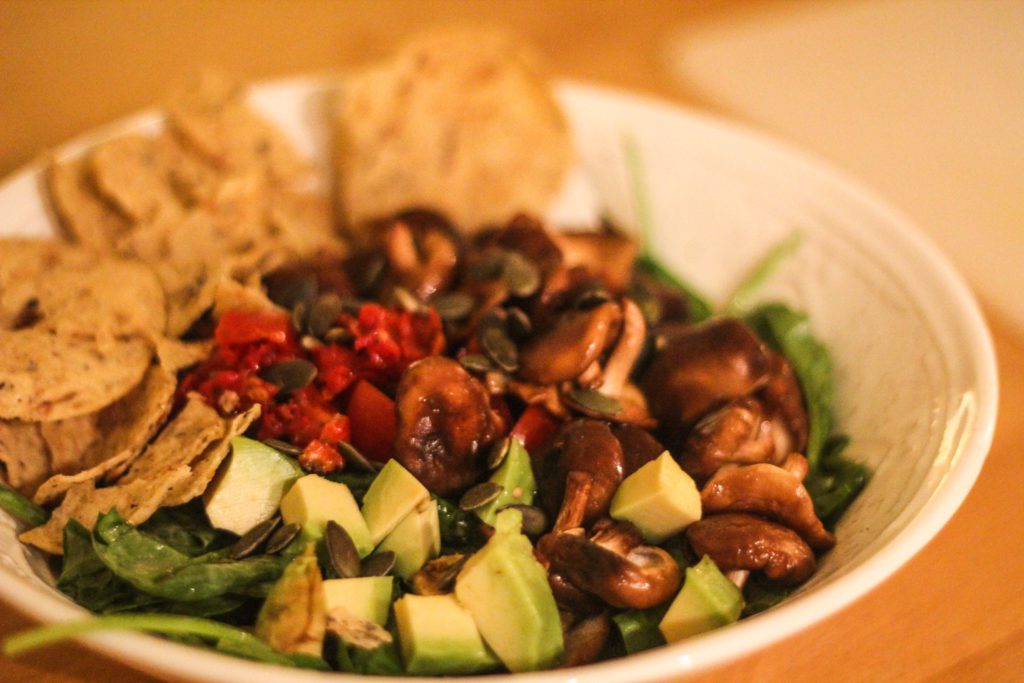 Weer een salade met chips! Deze keer met de 'tortilla' chips van Manomasa (van de Marqt) "Green lemon & Pink peppercorn". Deze is ZO ZO ZO lekker! Zie hieronder: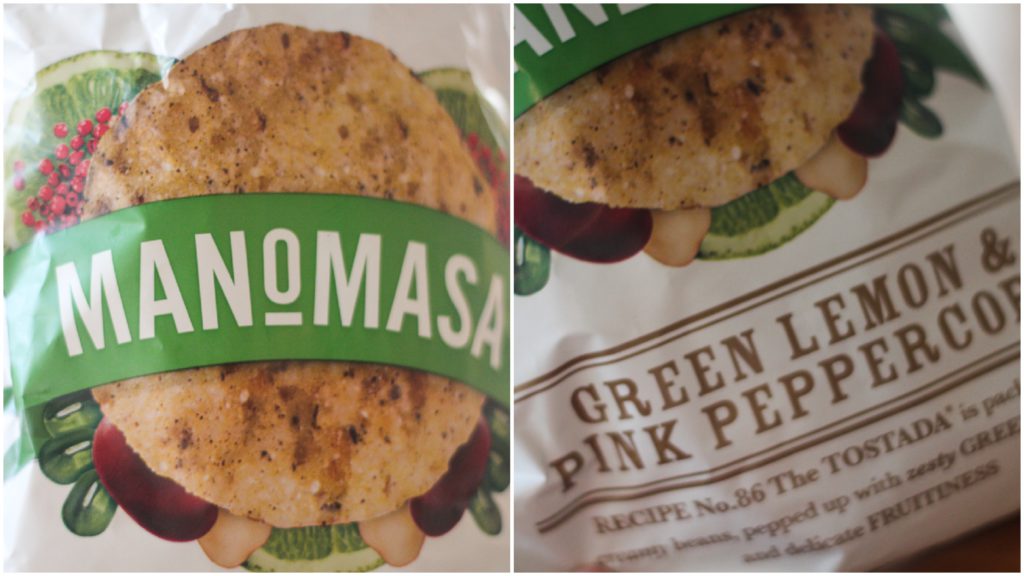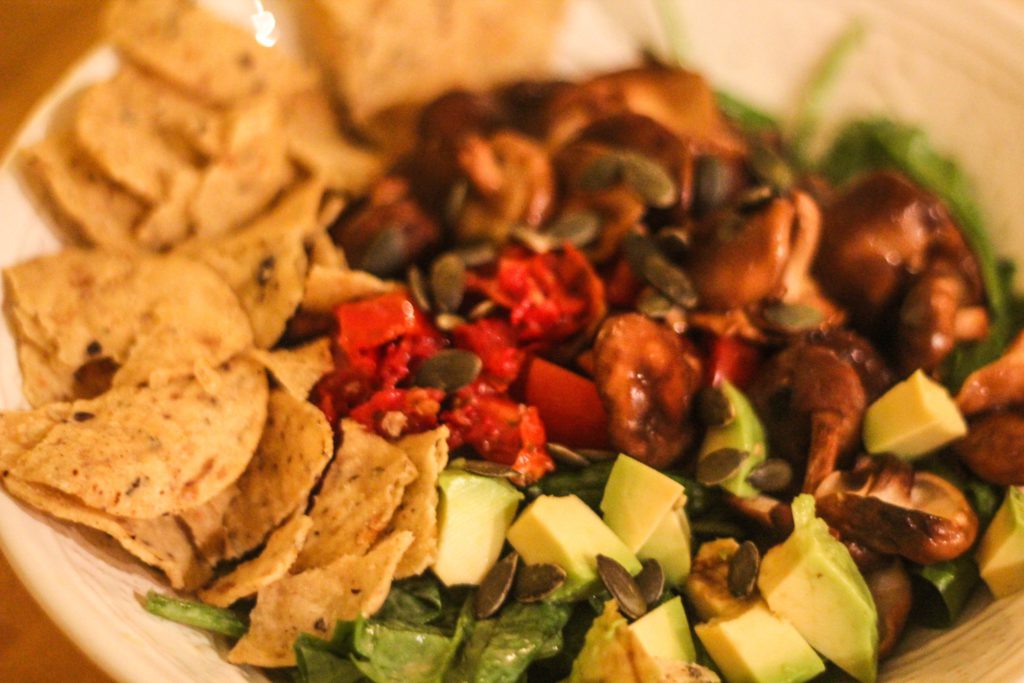 Op een bedje van spinazie, avocado, pompoenpitten, zongedroogde tomaat en champignons.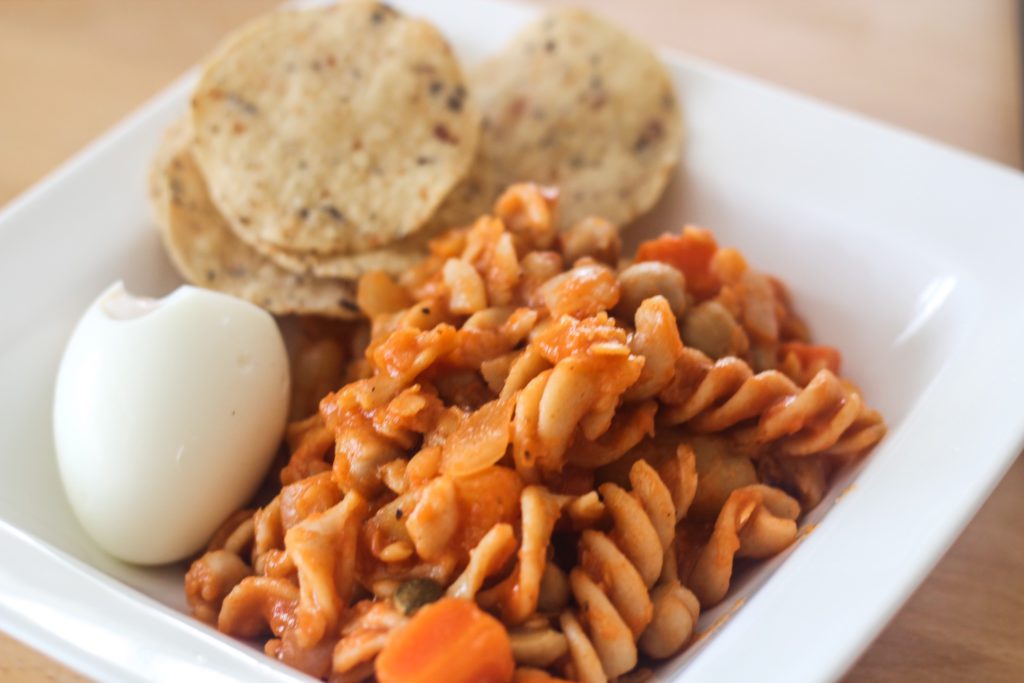 Restjes heerlijke pasta van dit recept, met chips inderdaad (haha, die chipjes zijn niet meer weg te slaan) en een gekookt ei. Heel random, maar ik had nog wat eieren over die bijna overdatum waren, dus heb ik ze gauw gekookt – dan kunnen ze nog even mee.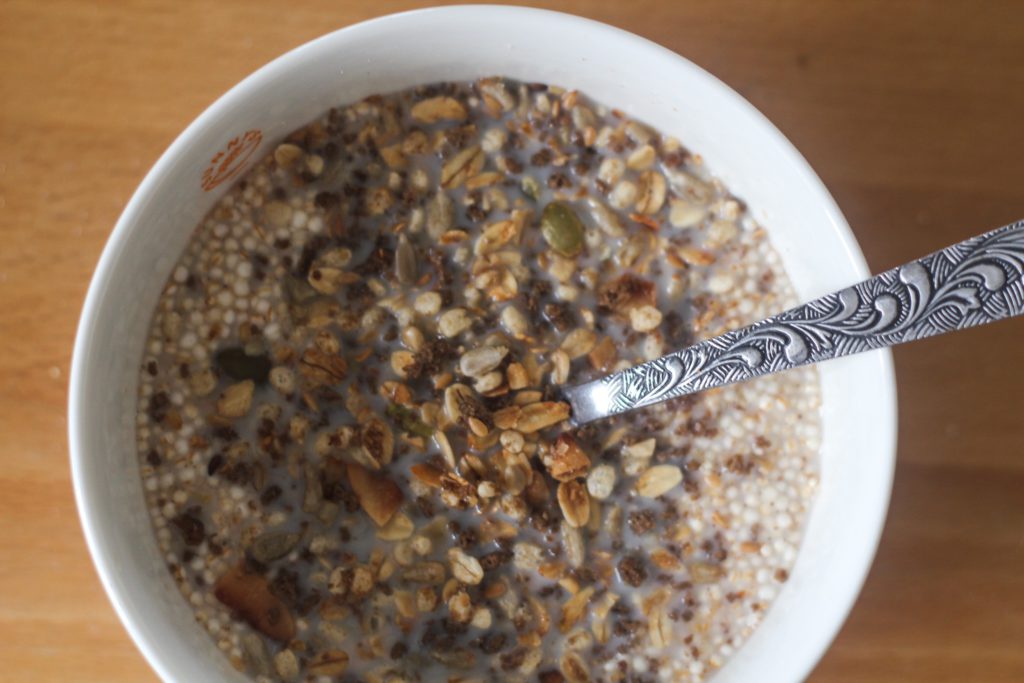 Havermout met quinoa puffs en een 'cruesli' van Eat Natural.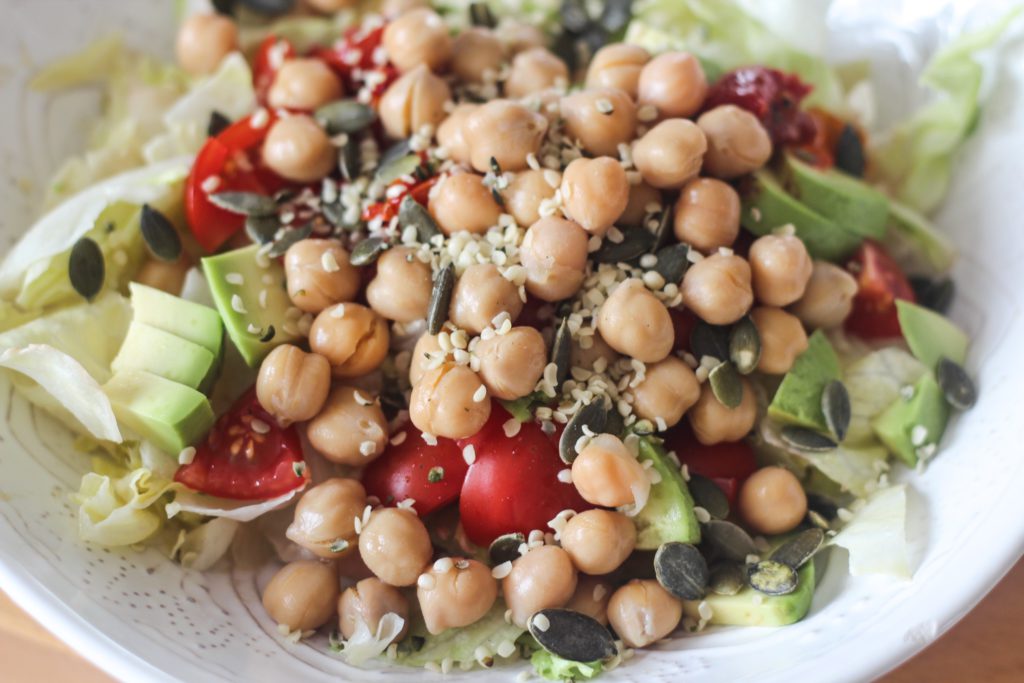 Salade zónder chips?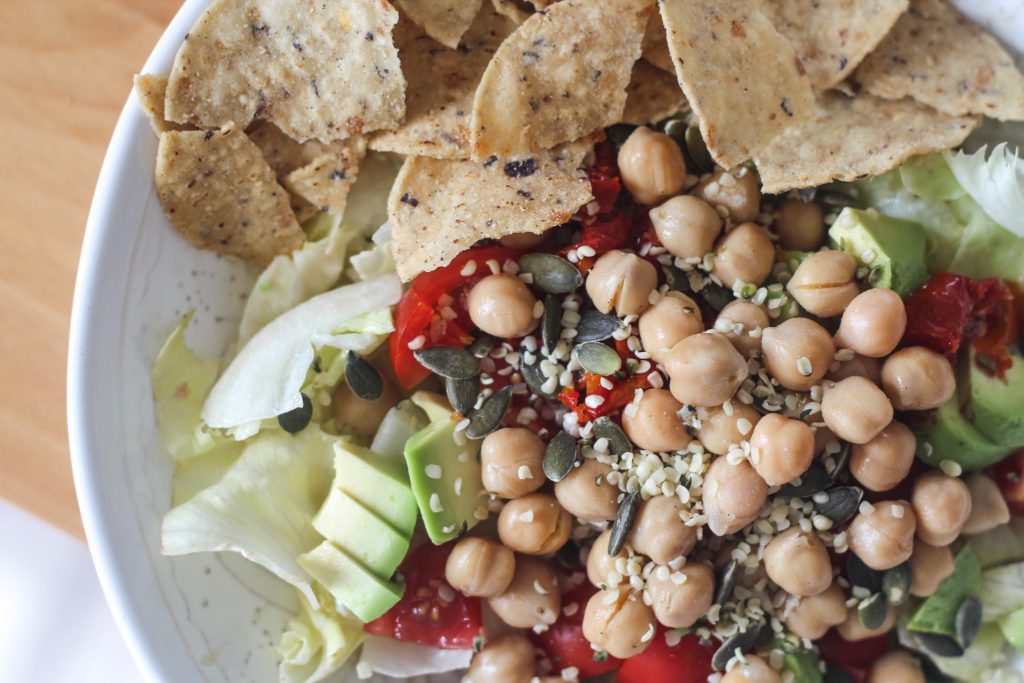 Grapje.
Hier zie je ijsbergsla, tomaat, avocado, zongedroogde tomaat, kikkererwten, pompoenpitten en hennepzaad.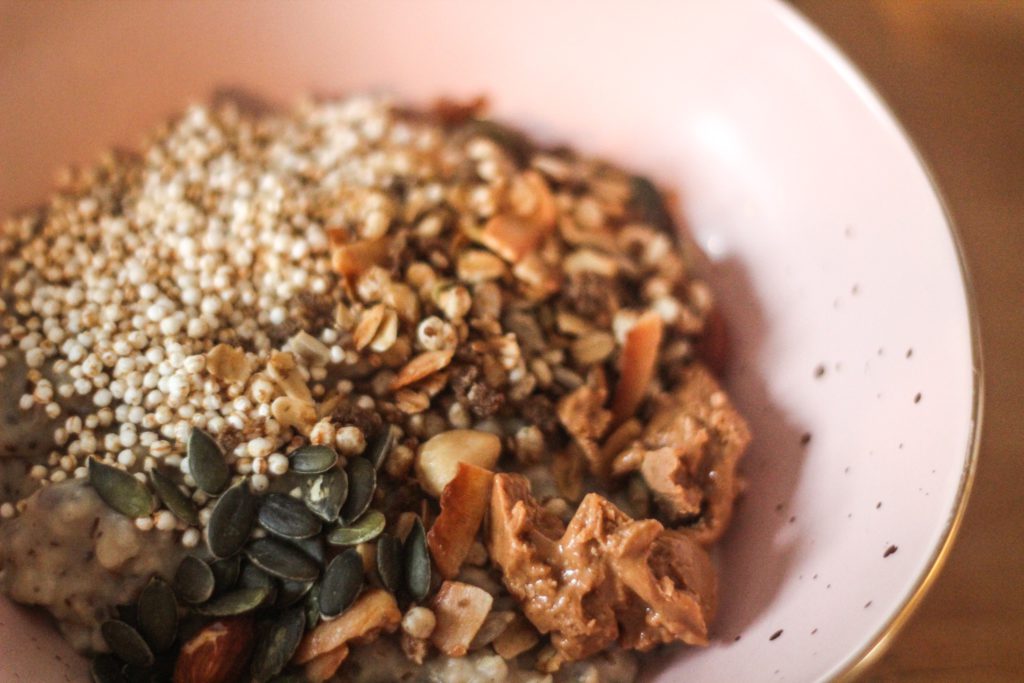 Dikke havermoutpap met pindakaas, pompoenpitten, cruesli en quinoa puffs. Hier zat ik echt 4 uur lang van vol. Zo heerlijk!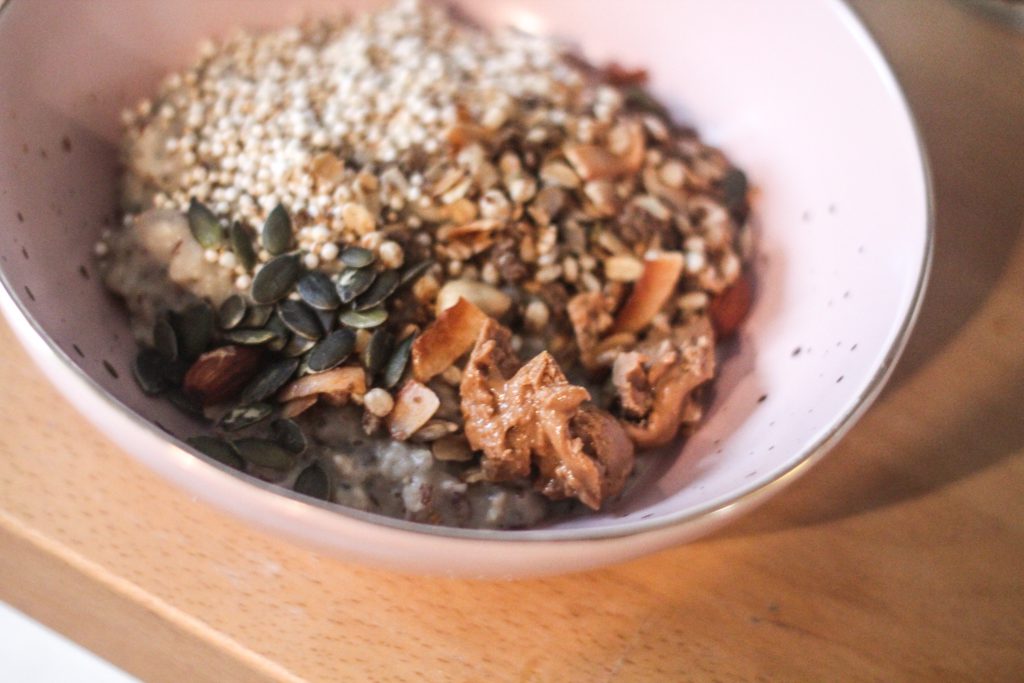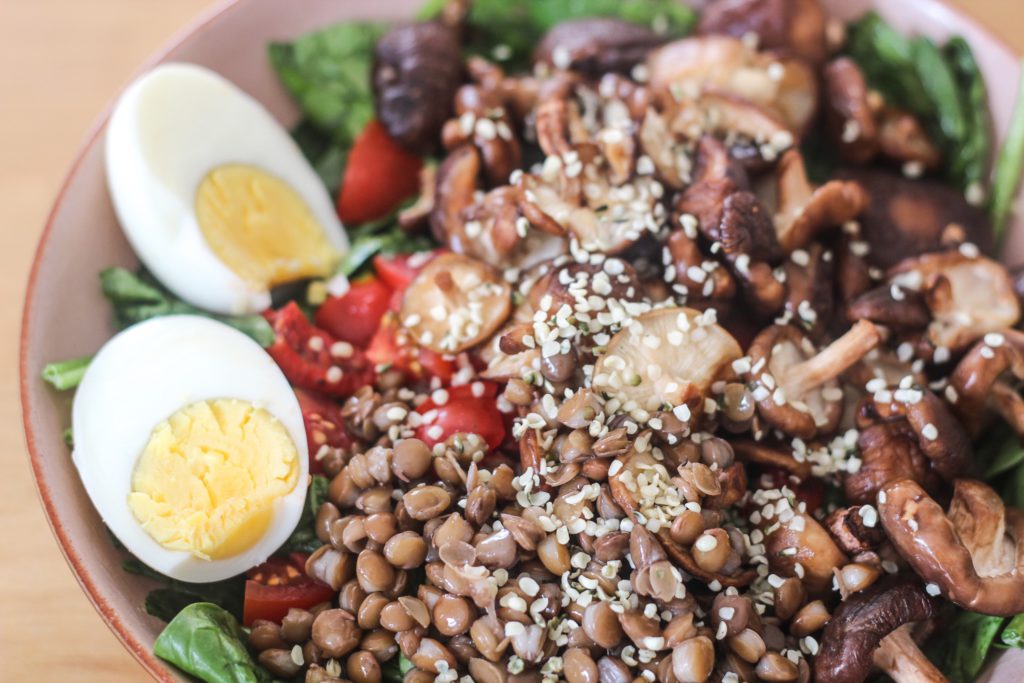 Een rijkgevulde salade met spinazie, shiitake, linzen, zongedroogde tomaat, ei en hennepzaad.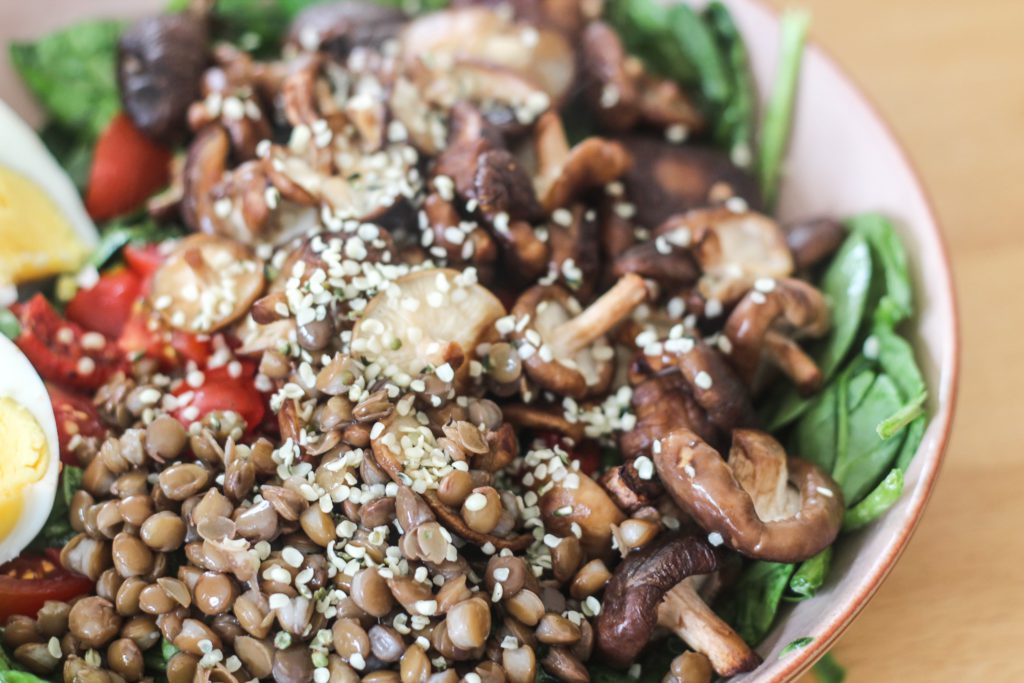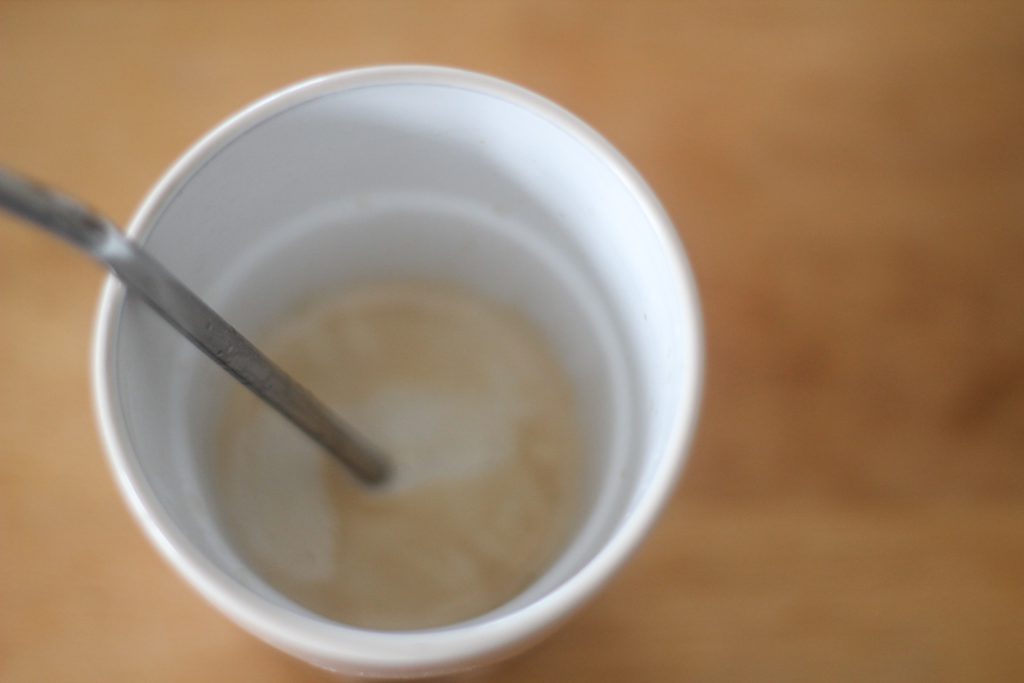 Koffie met een rietje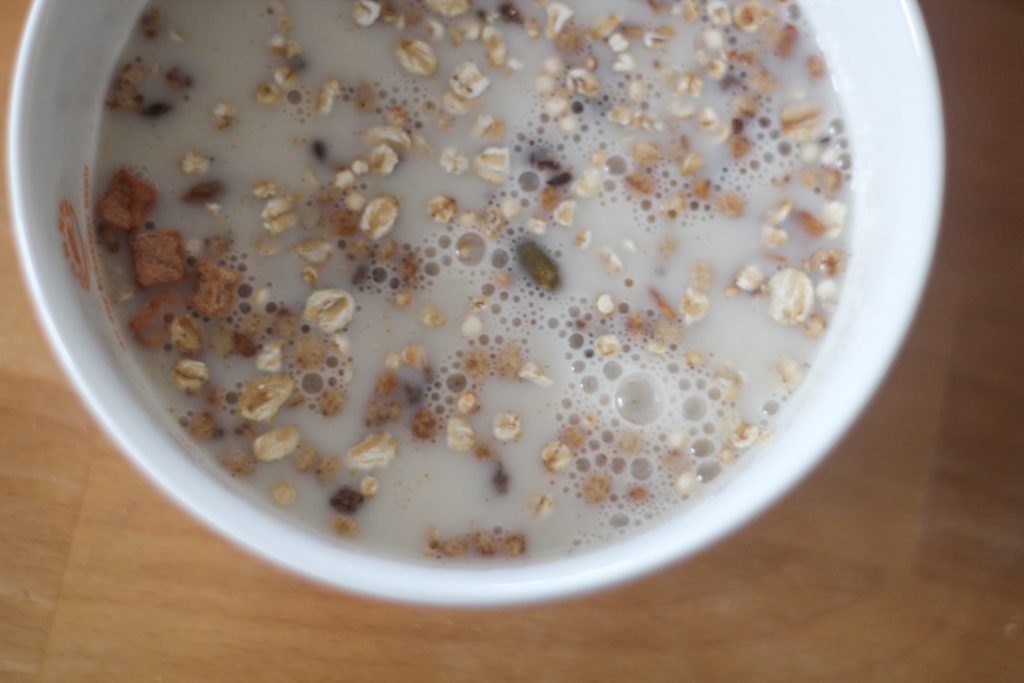 En natuurlijk een bakje havermout. Soms eet ik warme havermoutpap, soms koud als een soort 'cornflakes' met meer melk.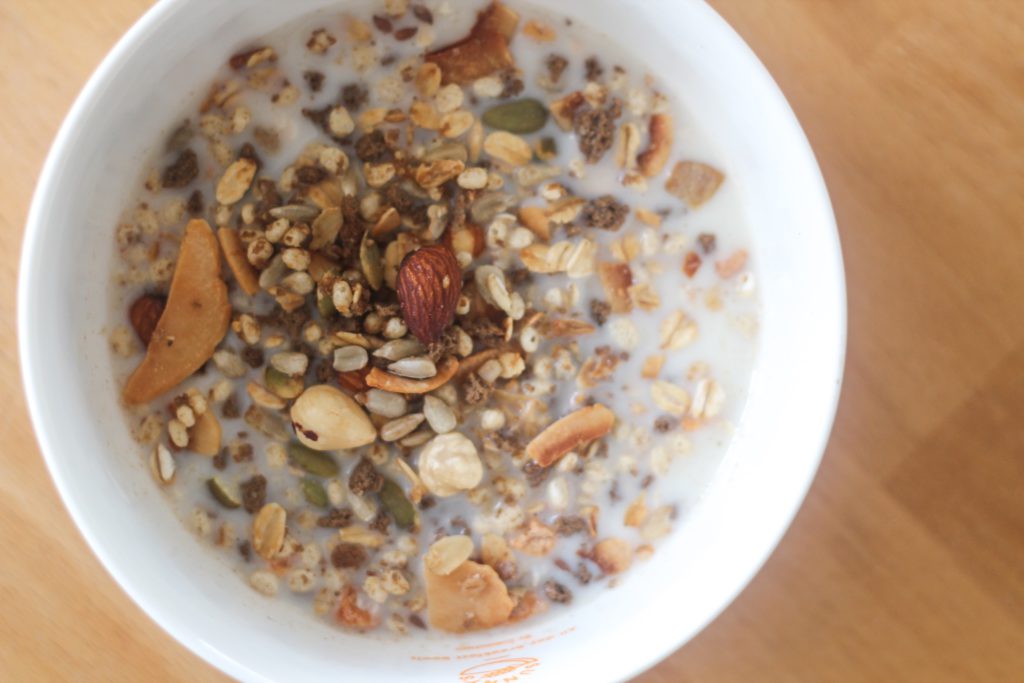 Wel doe ik er bijna altijd wat cruesli (van Eat Natural in dit geval) bij, anders is het zo'n droge hap.
Zo, ik heb nu honger – wat jij?
Heb je vragen/suggesties over dit voedingsdagboek? Laat het dan weten in de comments!