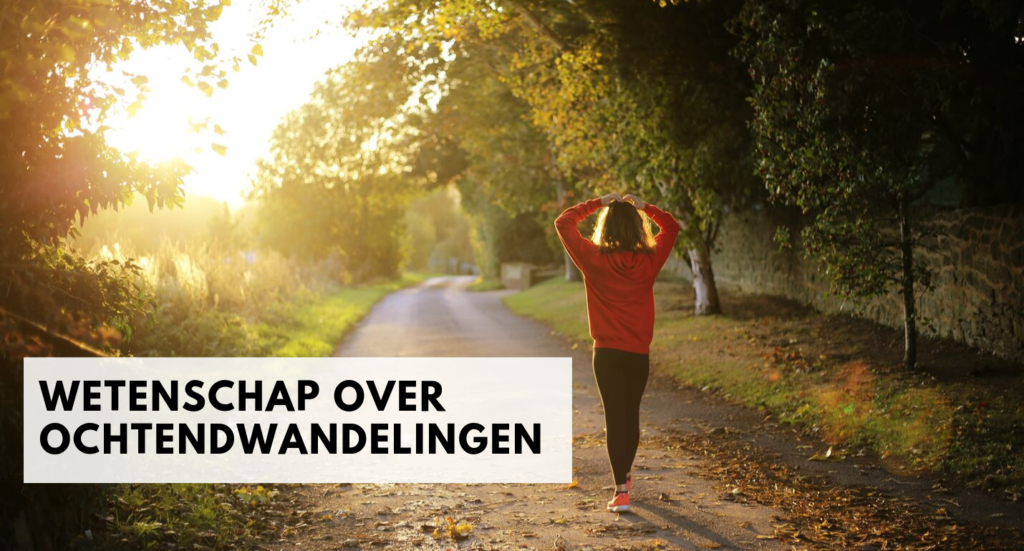 Ik doe bijna elke dag een "Morning Walk", zo noem ik het graag. Maar je zou het een ochtendwandeling kunnen noemen, of gewoon wandelen in de ochtend – wat jij maar wilt. Het begon als een simpele manier om extra beweging toe te voegen aan mijn dag, ik besloot 10 minuten van mijn huis weg te lopen en 10 minuten terug. Wat was daar nou moeilijk aan? Dat moest ik kunnen realiseren.
Maar voor ik het wist liep ik een paar weken later verder en verder en noemde ik mijn ochtendwandeling een heuse "Morning Walk". Ik nam een kop koffie mee, zette een podcast of luisterboek op en had zo mijn eigen ochtend ritueel waar ik bomvol ideeën en energie van terug kwam. Los van dat ik kan zeggen 'dat het geweldig is' leek het me een goed idee om te kijken of er wetenschappelijke informatie was voor het doen van een ochtendwandeling.
En guess what? Er is zoveel boeiends om te delen, hierna wil je direct je wekker eerder zetten om te wandelen morgenochtend 😉

Energieboost
Je dag beginnen met een wandeling kan je misschien wel meer energie geven door de dag heen. Vooral als je buitenshuis gaat wandelen. Uit onderzoek blijkt dat volwassenen die 20 minuten buiten wandelden zich vitaler voelden en meer energie hadden dan de volwassenen die 20 minuten binnen wandelden (loopband) (1).
Een klein onderzoek laat zien dat traplopen meer energie gaf dan een kop koffie bij 18 vrouwen die moe waren en het gevoel hadden niet genoeg te slapen (2). Dit is echt een mini onderzoekje, maar wel interessant om over na te denken.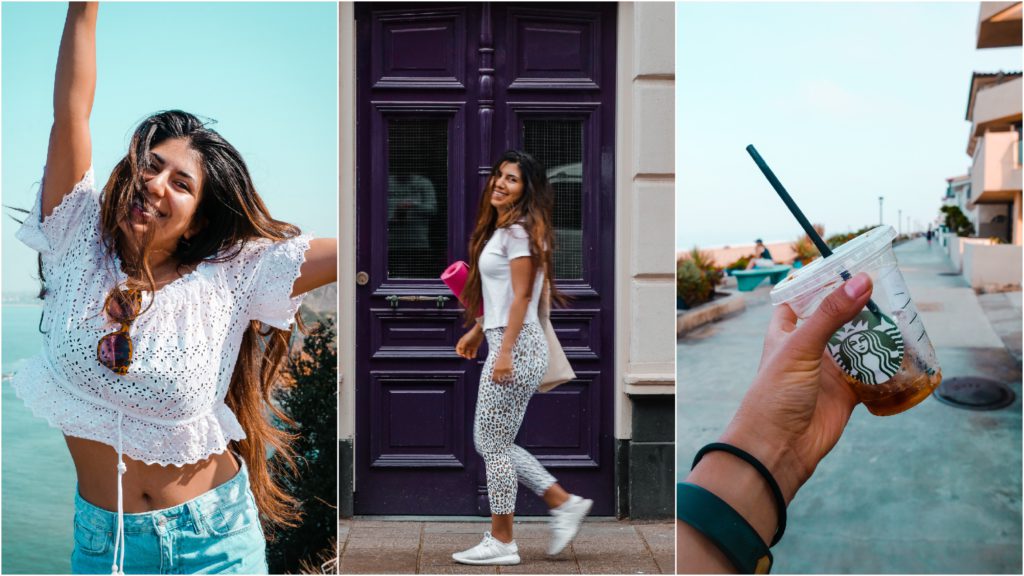 Gezondheid
Wandelen kan zoveel voordelen hebben op je algehele gezondheid. Het helpt onder andere je immuunsysteem te ondersteunen en uit het volgende onderzoek blijkt dat mensen die 30 minuten per dag wandelenden hun risico op het krijgen van hart- en vaatziekten met 19% verminderden (3).
Mentaal scherp
Als je een dag goed gefocust moet zijn dan kan een wandeling in de ochtend je daar heel goed bij helpen. Uit onderzoek blijkt dat een wandeling in de ochtend je kan helpen om je cognitieve functies gedurende de dag te verbeteren (4). Onder cognitieve functies worden alle processen verstaan die betrokken zijn bij het opnemen en verwerken van informatie. Denk aan:
Intelligentie
Geheugen
Aandacht en concentratie
Snelheid van informatieverwerking
Planningsvaardigheden
Sociale cognitie
Taal
Probleemoplossend vermogen
Wandelen kan ook helpen om je creatiever te maken. Uit dit onderzoek blijkt dat het wandelen de 'flow' van ideeën openstelt (in tegenstelling tot mensen die alleen maar zittend de dag door kwamen) wat je vervolgens weer kan helpen om problemen op te lossen (5).
De volgende keer dat je een meeting of een brainstormsessie hebt in de ochtend kun je misschien voorstellen om even te gaan wandelen of zelf van te voren even te wandelen als dat kan.
Beter slapen
Een klein onderzoek laat zien dat de mensen die in de ochtend bewogen of sportten beter sliepen dan de mensen die dat in de avond deden (6). Dit is ook weer echt een mini onderzoek dat enkel een idee plant waar meer onderzoek naar gedaan dient te worden om hier écht iets over te kunnen zeggen.
Hoe te beginnen?
Heb je graag wat handvatten nodig om te beginnen met een ochtendwandeling? Wil je graag maar weet je niet zo goed hoe je gewoon maar gaat lopen? Dan heb ik hier een artikel om je hopelijk te inspireren om te beginnen:
Mijn Tips voor een Geweldige Ochtendwandeling | Morning Walk
Vraag je je ook af of je dit nou vóór of na je ontbijt moet doen? Doe het op gevoel. Uit onderzoek blijken verschillende dingen, dus uiteindelijk zou ik dan gaan voor waar jij je het lekkerst bij voelt. Zelf ga ik op een lege maag met een kop koffie. Als ik dan na 30 minuten of soms 1,5 uur terug ben, heb ik echt wel trek! En soms, wil ik graag eerst ontbijten omdat mijn maag al rammelt en ik mijn Morning Walk niet wil 'afraffelen' door de honger.
Luister naar jouw lichaam en vergeet alle regels.