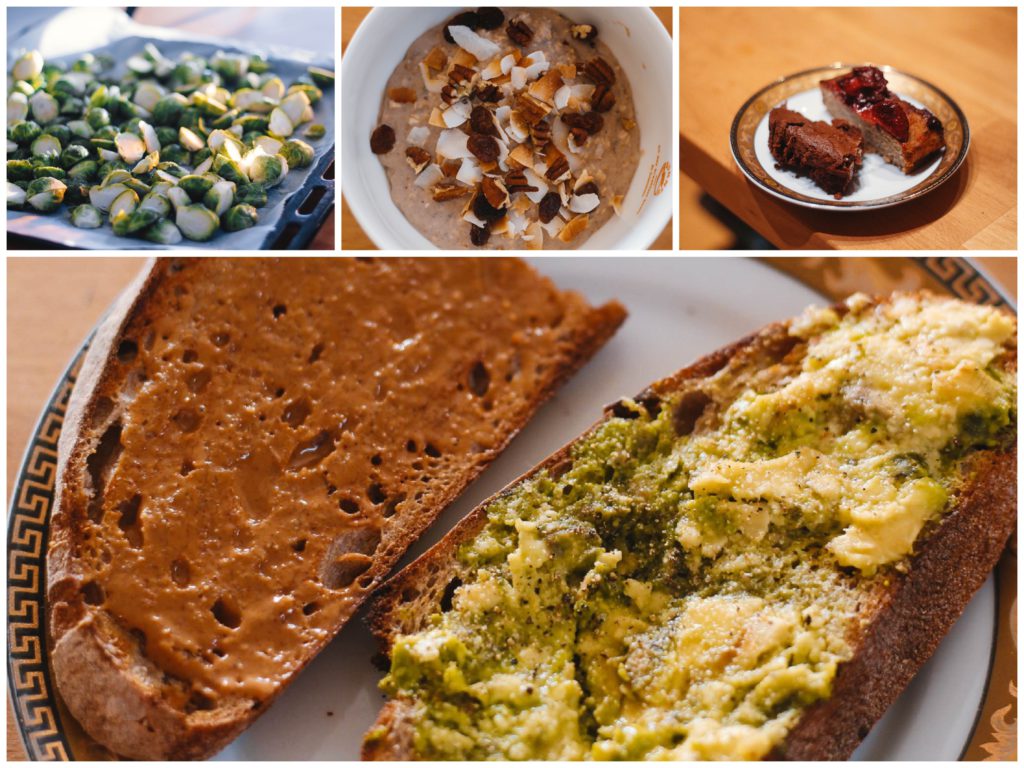 Hebben we weer zin in maaltijdjes, snacks en meer vanuit mijn huisje in Den Haag? Producten die je gewoon bij de Lidl of Albert Heijn kunt vinden en gewoon de 'normale' gang van zaken 😉 Zoals je zometeen zult zien, ben ik nog even aan het genieten van wat 'klassiekers' die ik enorm heb gemist de afgelopen maand..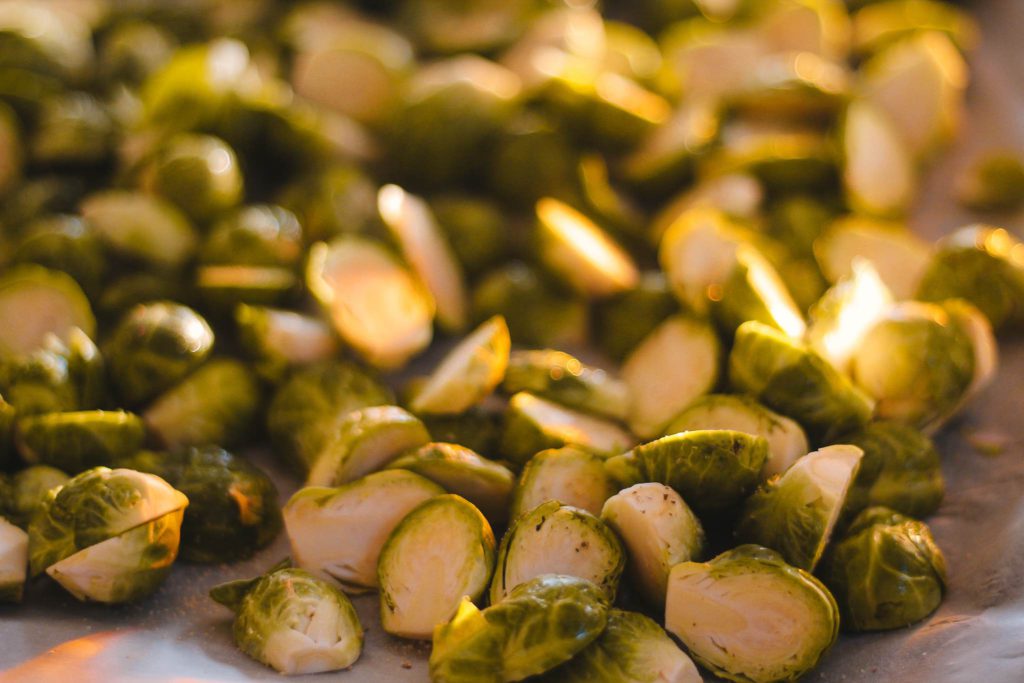 Het eerste wat ik heb gedaan is spruitjes kopen, haha.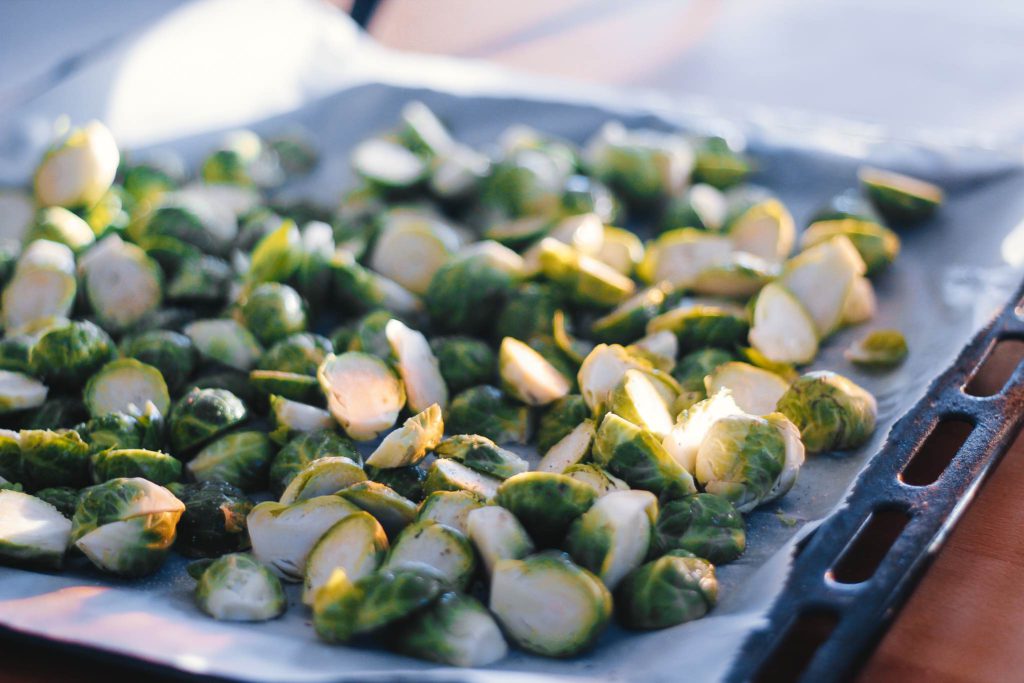 Ohh kijk hoe mooi ze erbij liggen met de ondergaande herfstzon.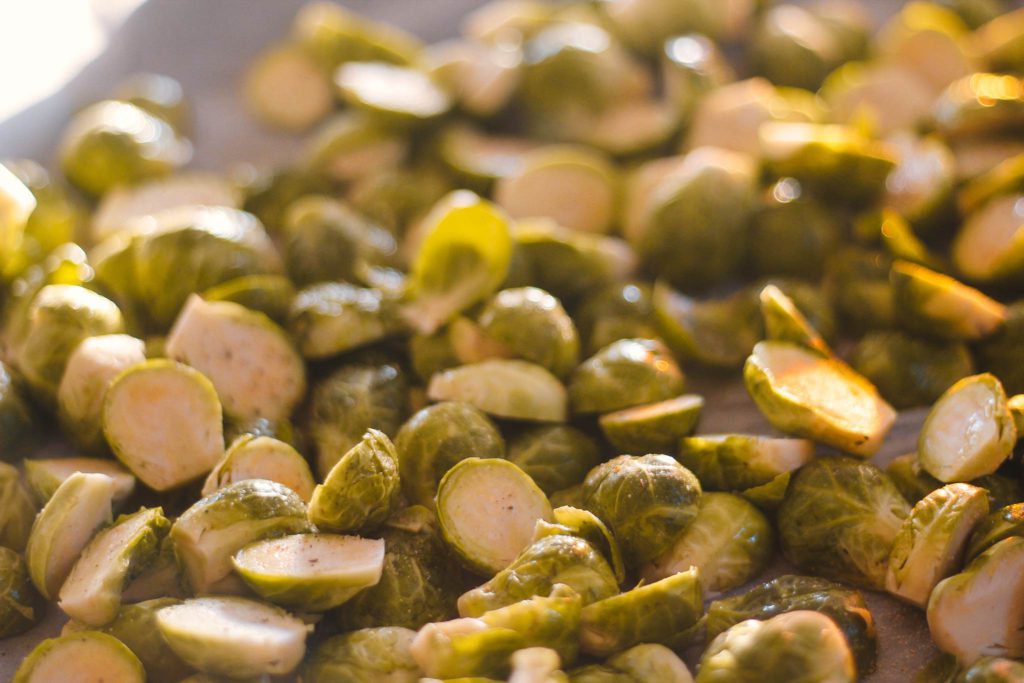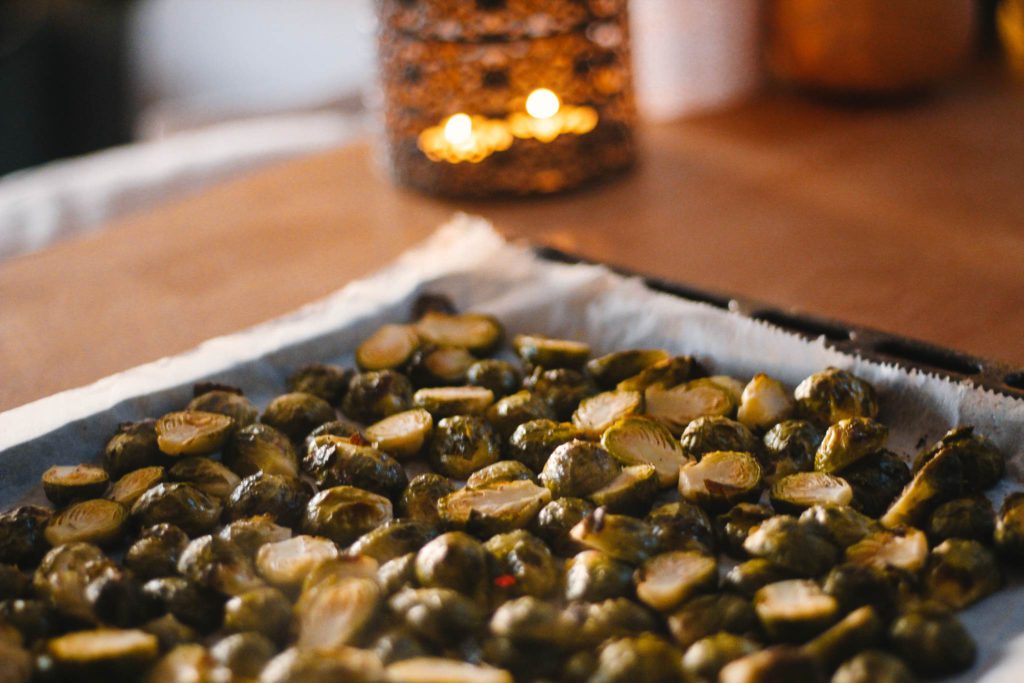 Hello babys! Heerlijk! Met wat olijfolie, peper, zout en knoflookpoeder gaan ze 20 minuten de oven in die is voorverwarmd op 180-200 graden Celsius.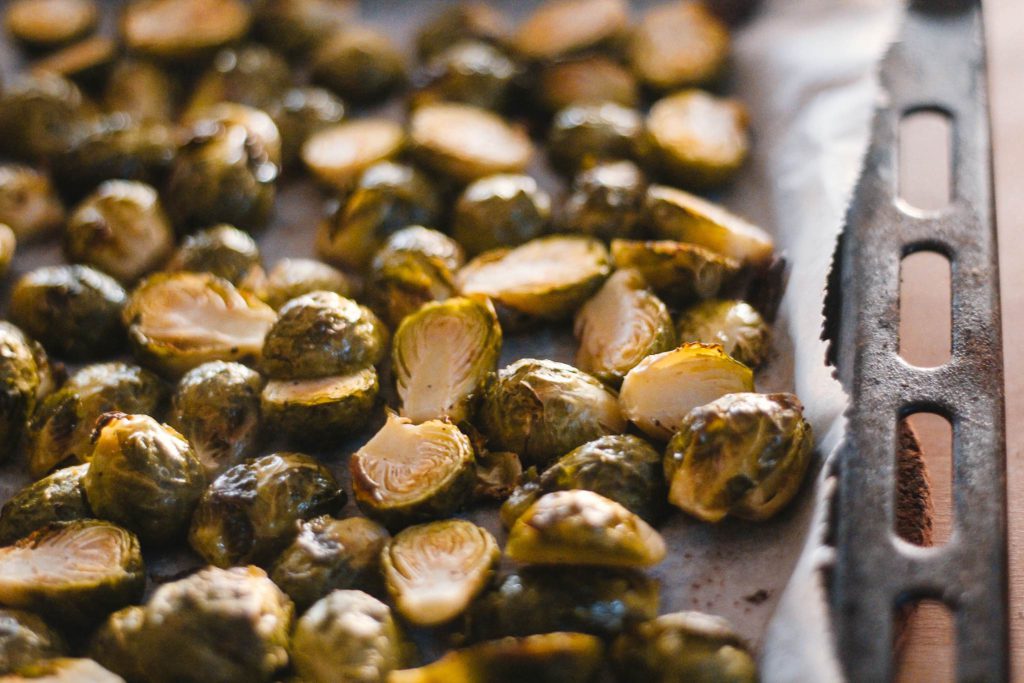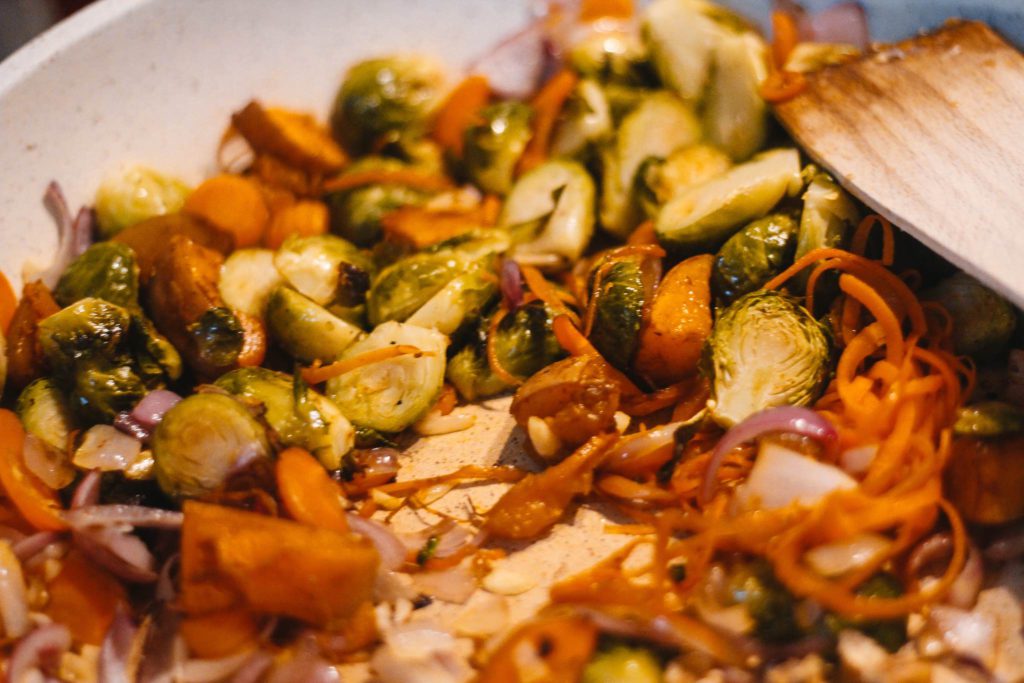 Vervolgens heb ik ze gebakken met wat pompoen die ik eerder bereid had in de oven, ui, wortel en walnoten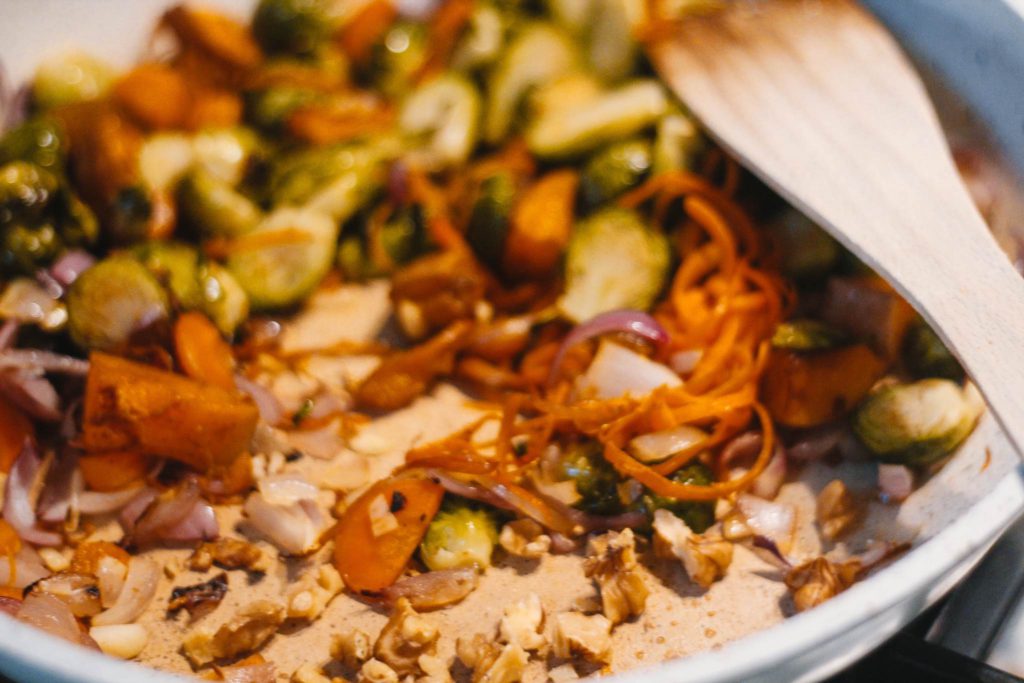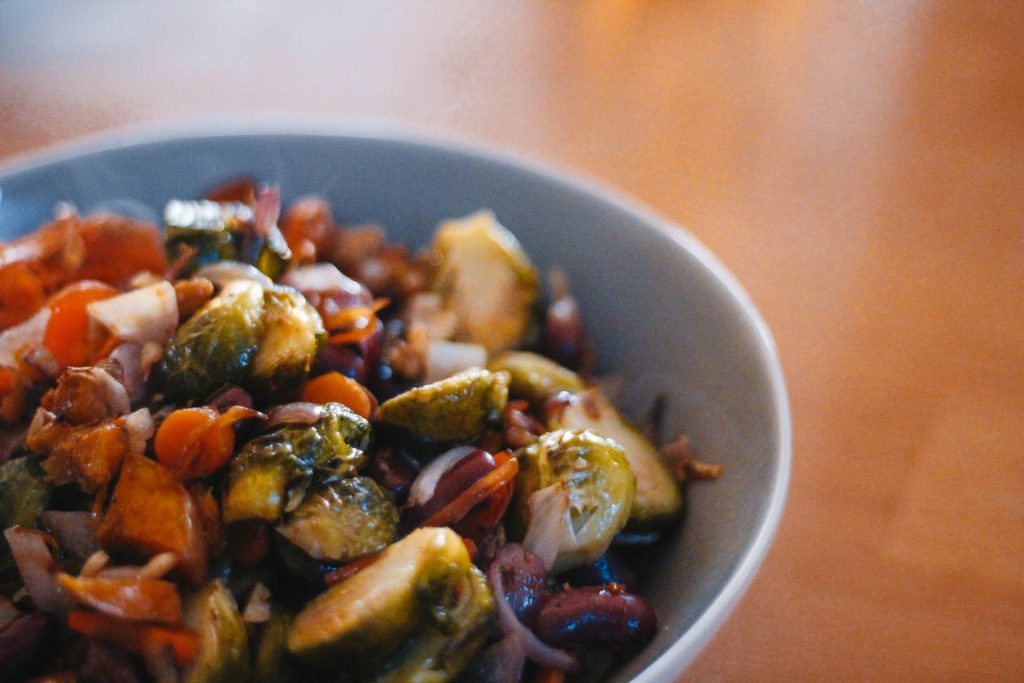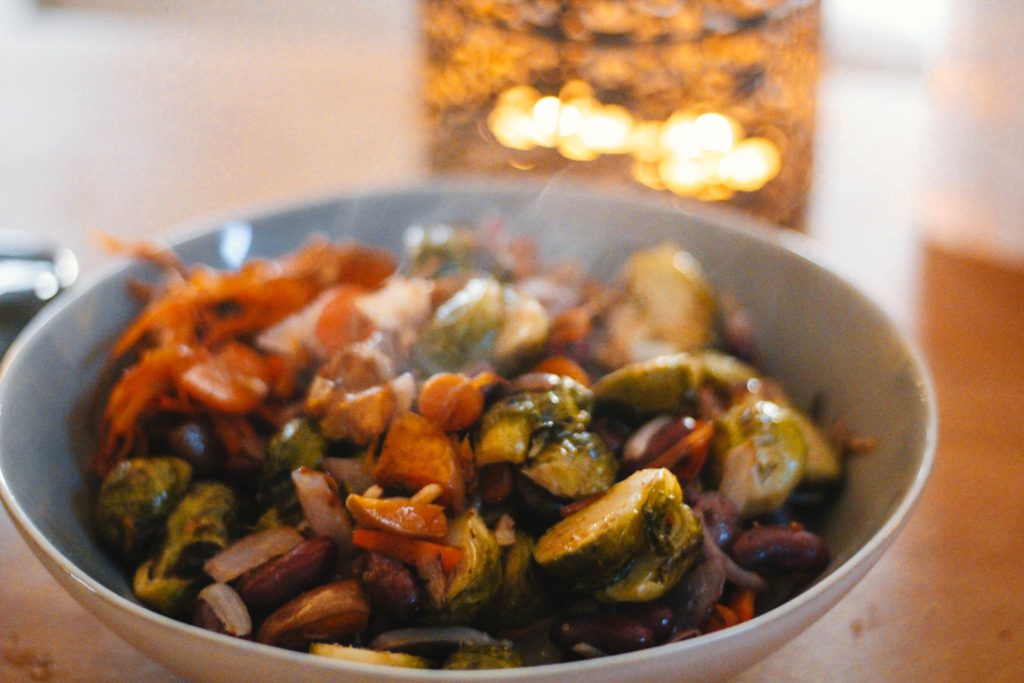 Aanvallen!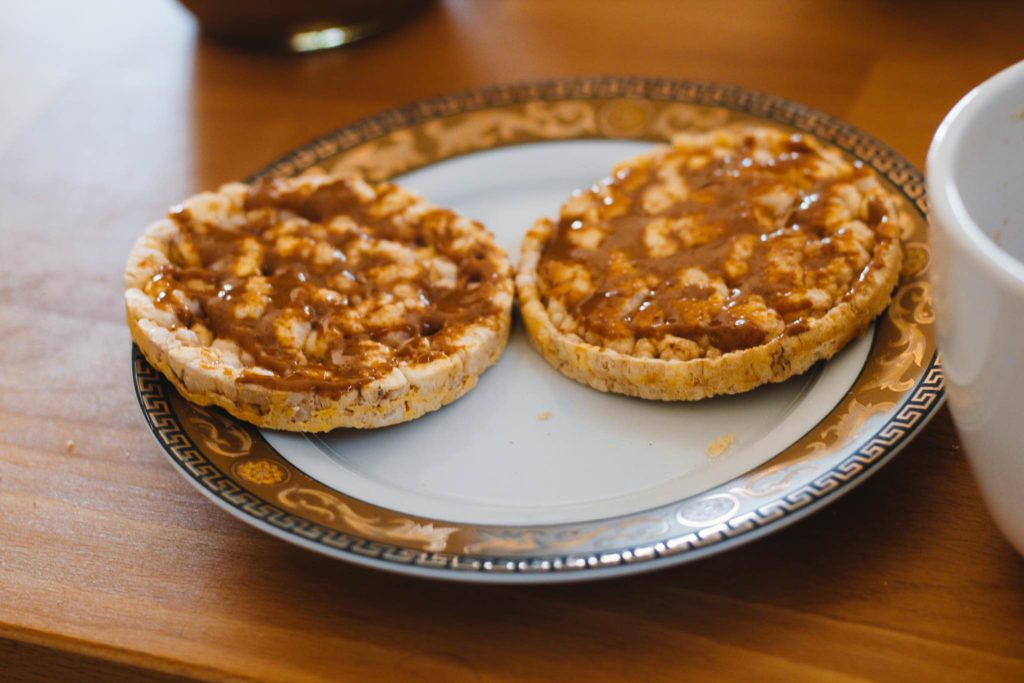 Ook dit heb ik zo gemist! Maïswafels met pindakaas met een lekkere mok koffie erbij.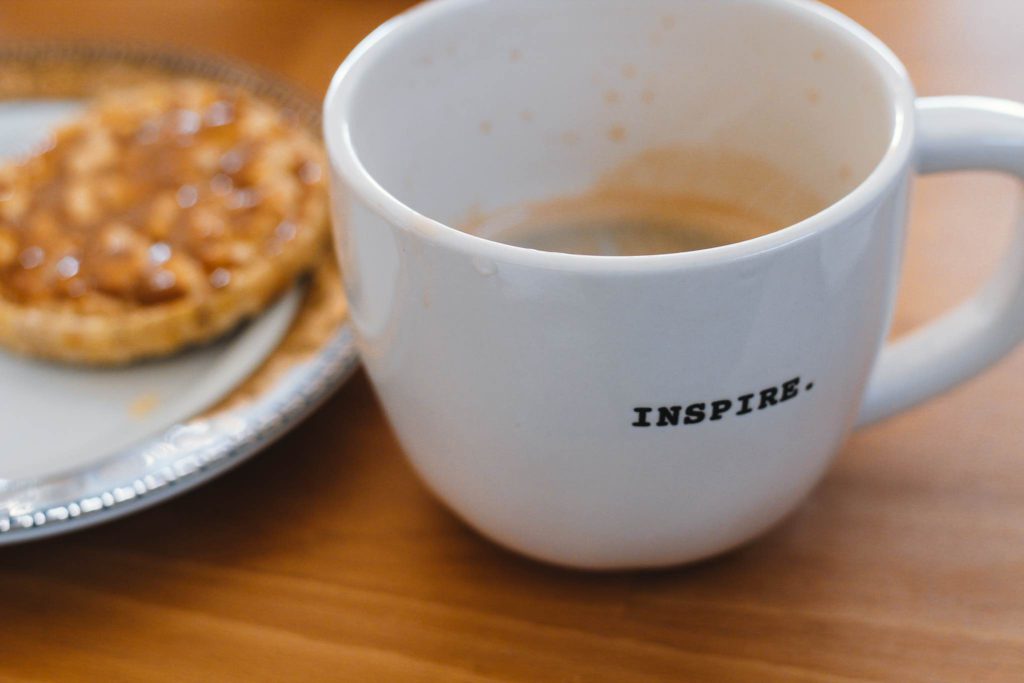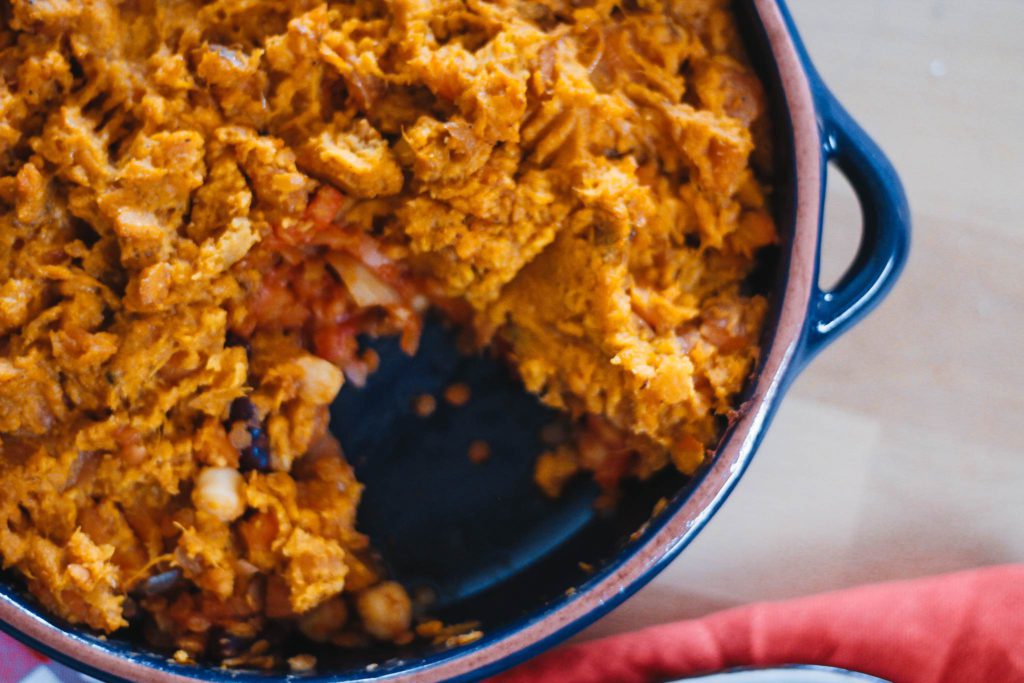 Een gelukt recept dat gauw online komt!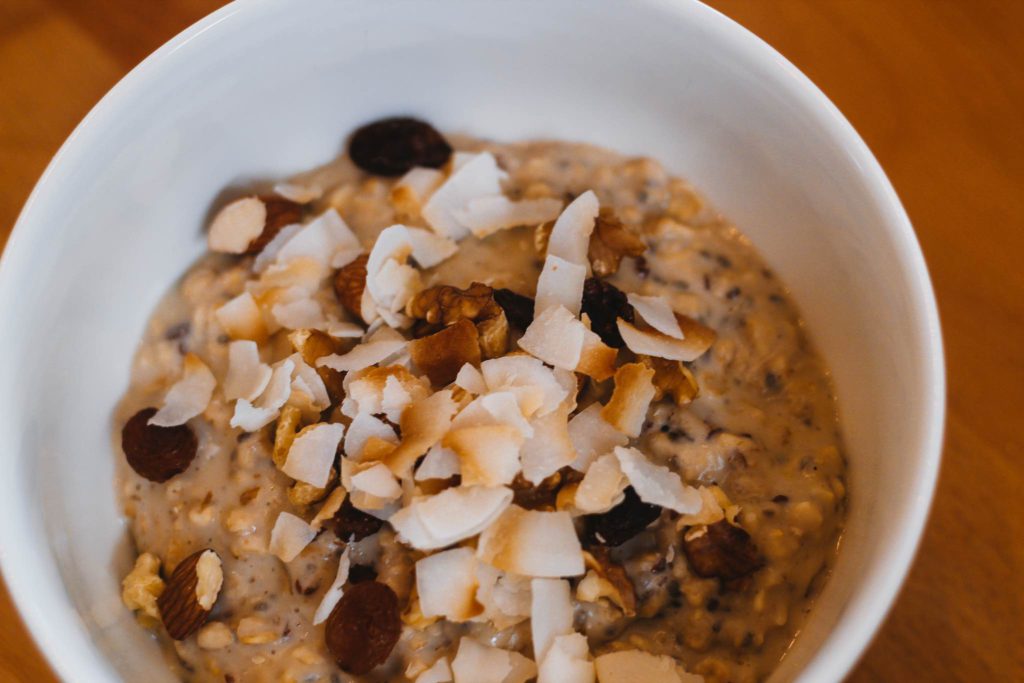 Havermout met eiwitpoeder, amandelmelk, kokos en noten.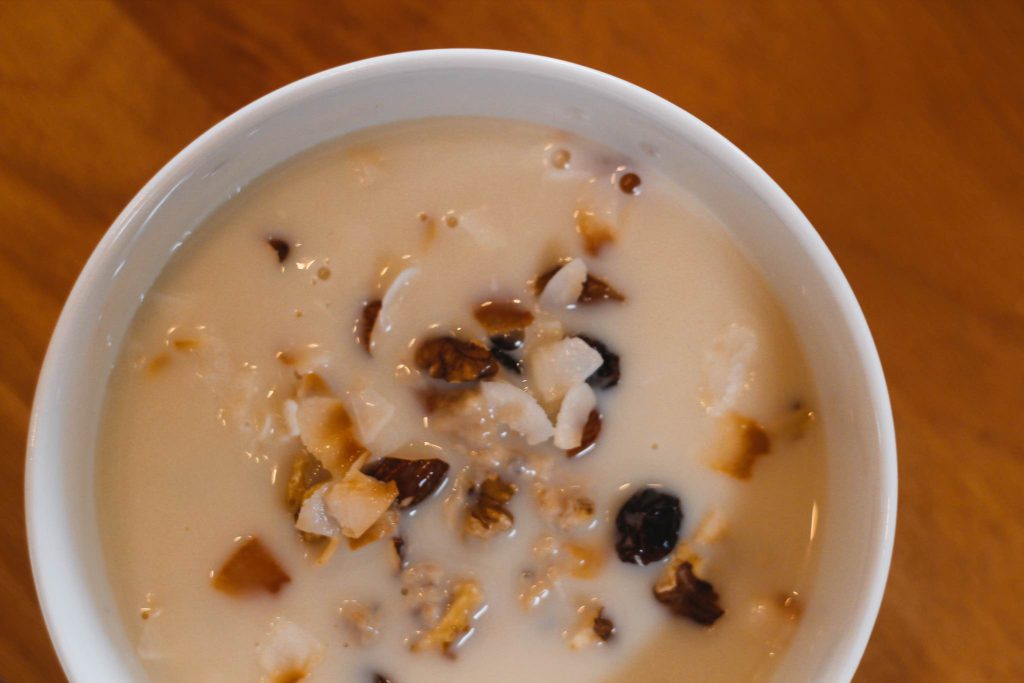 Daar doe ik dan wat koude amandelmelk bovenop, geen idee waarom maar ik vind het heel lekker zo!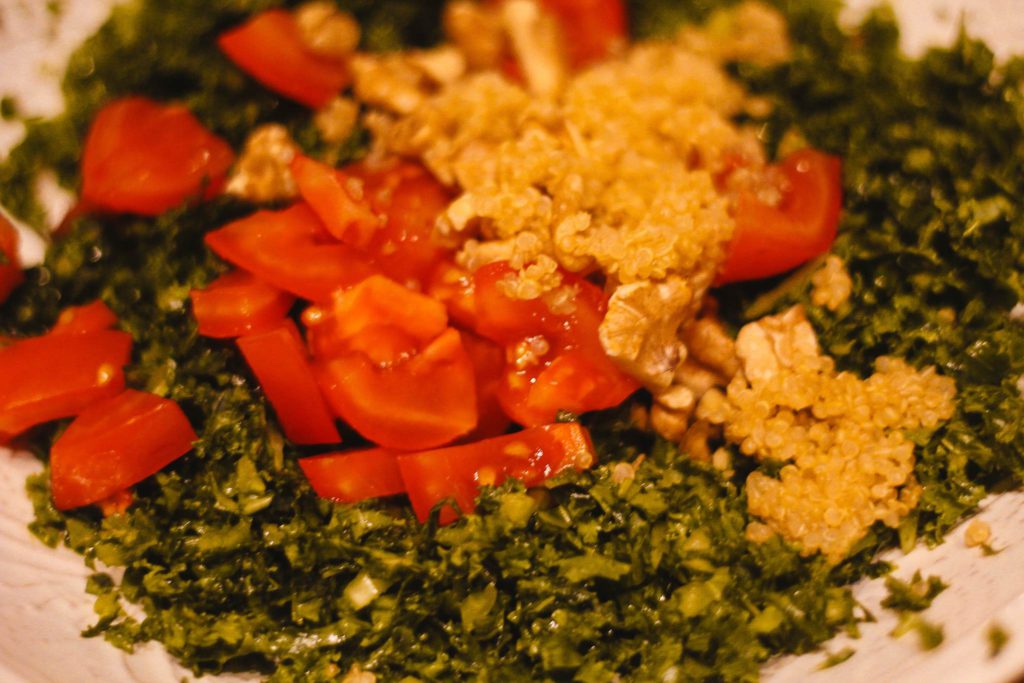 Quinoa en boerenkool salade met tomaat + rode ui + verse vijgen + kidney bonen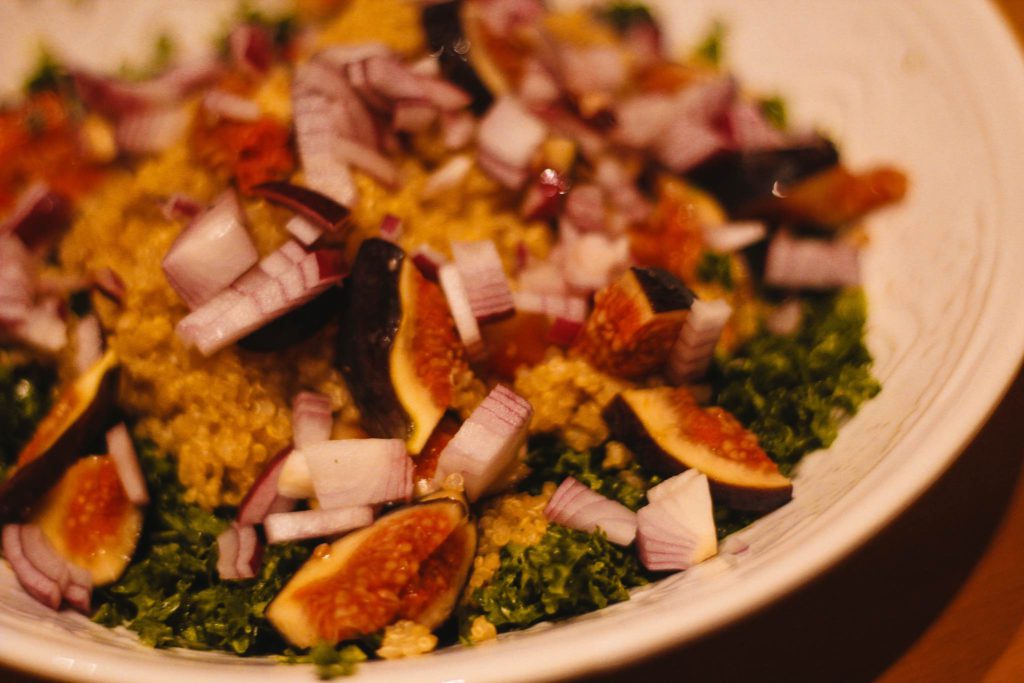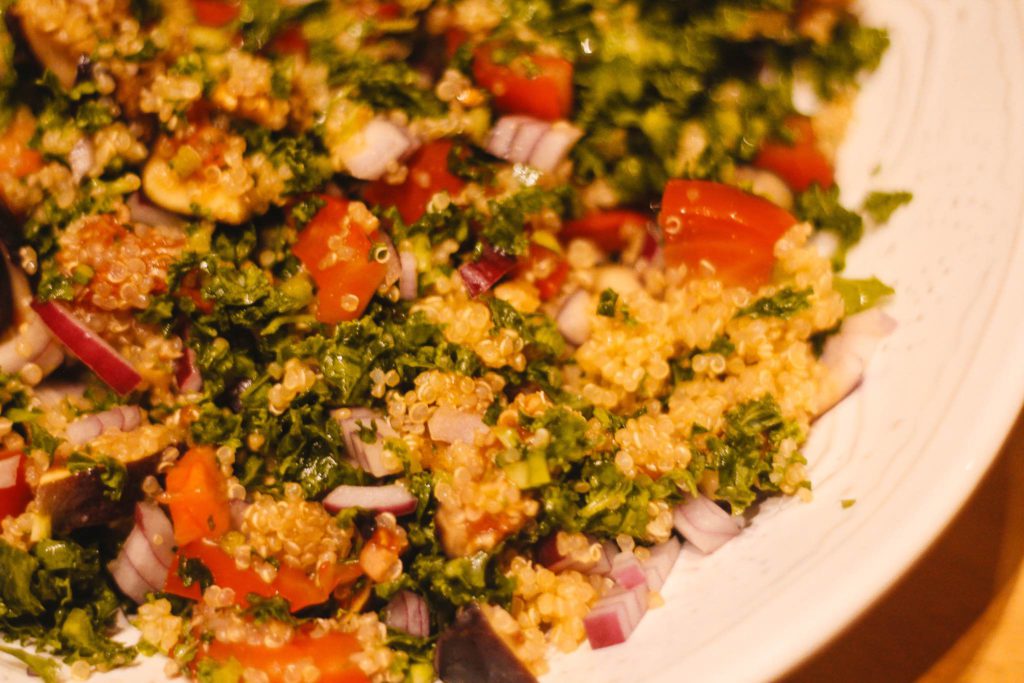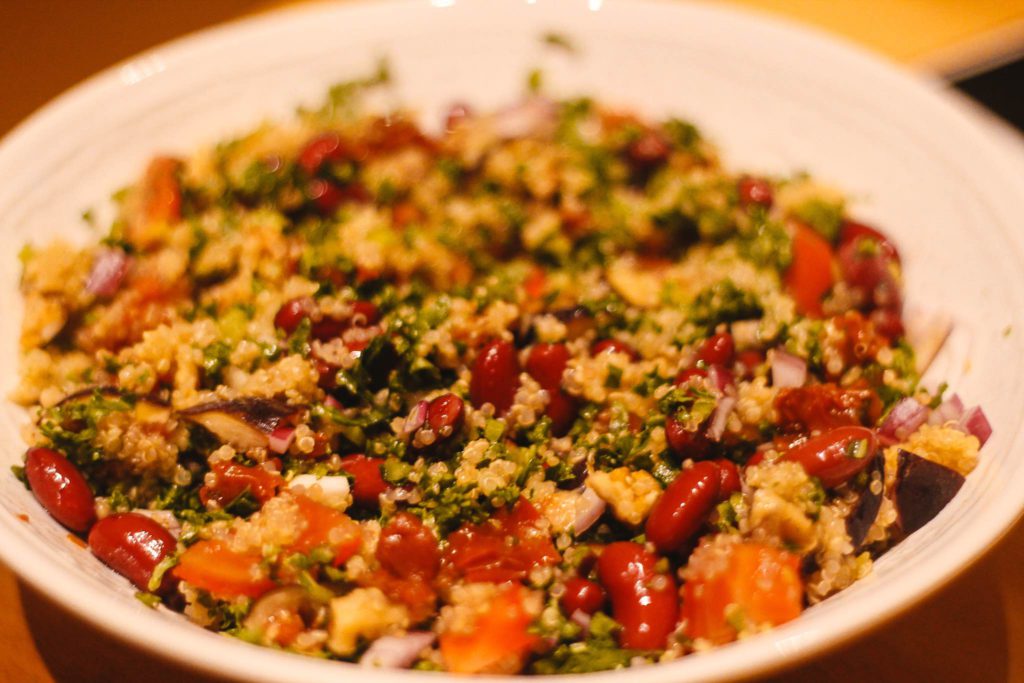 Beetje citroensap eroverheen en klaar!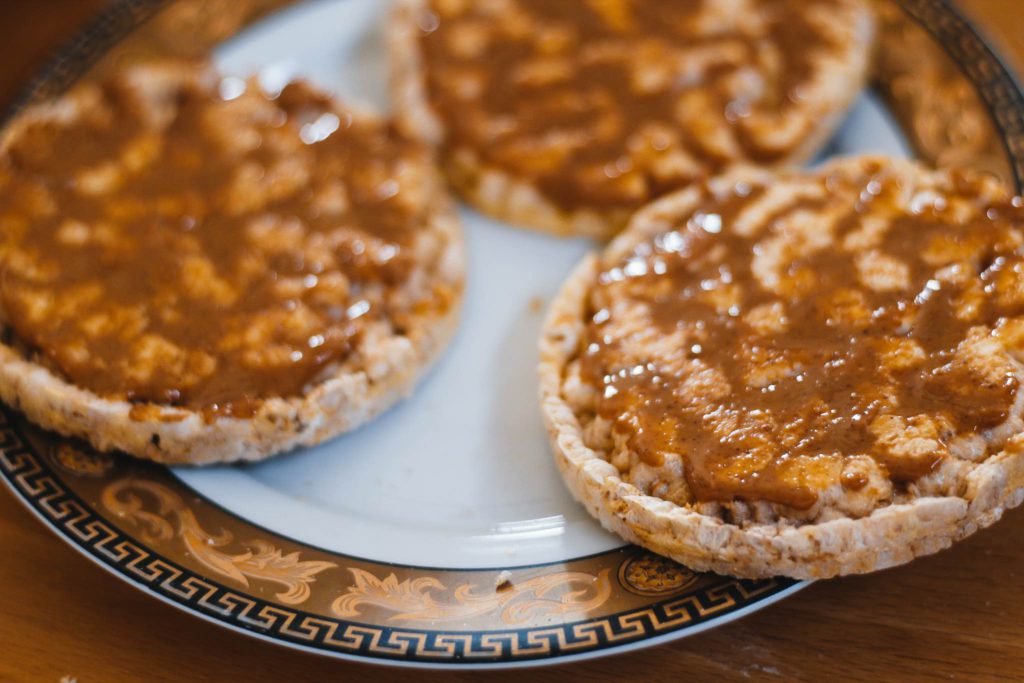 Hmmm 🙂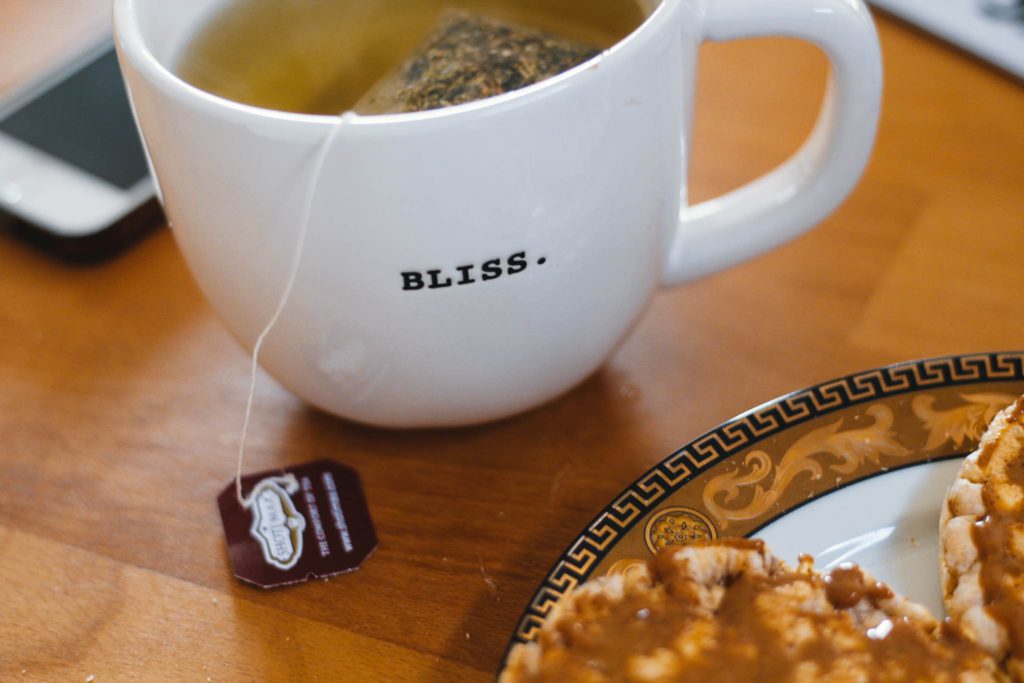 Mijn lievelingswoord: Bliss.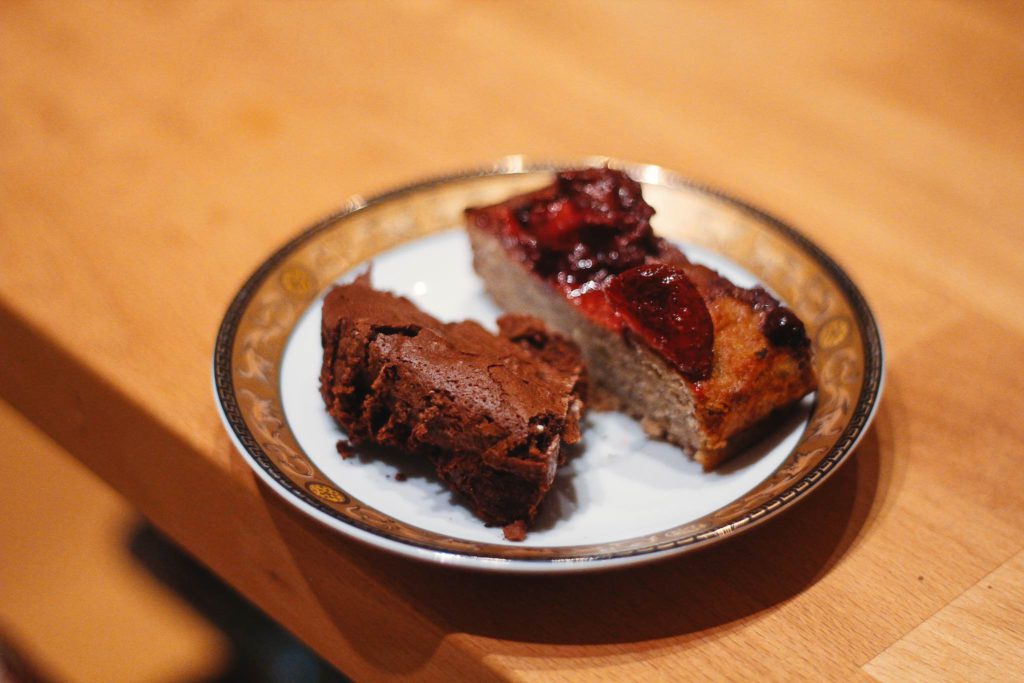 Flink aan het experimenteren met recepten!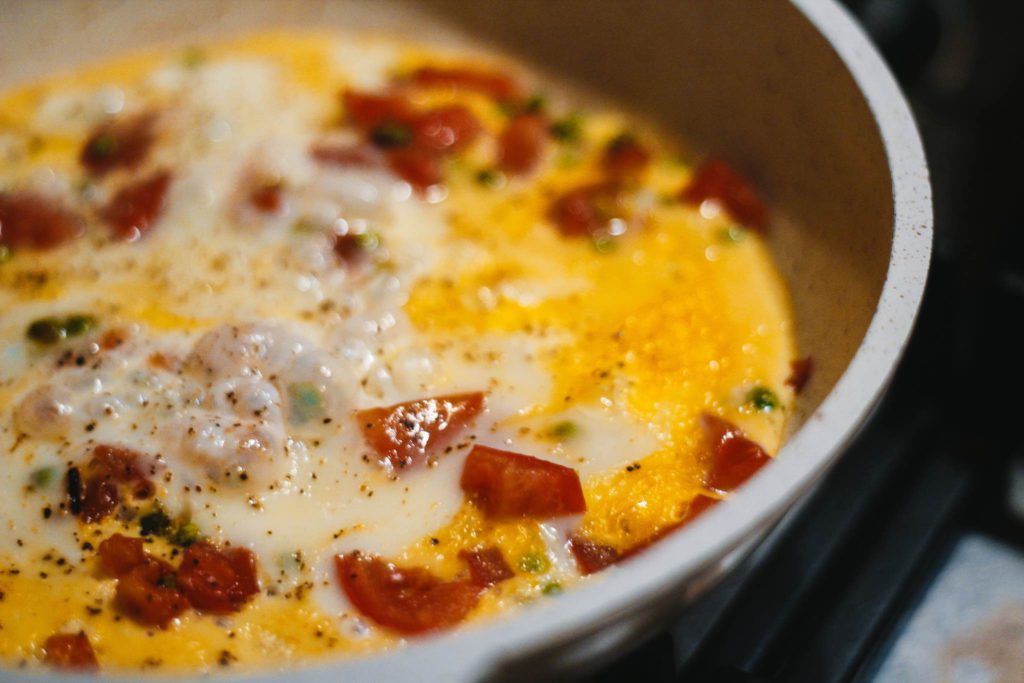 Omelet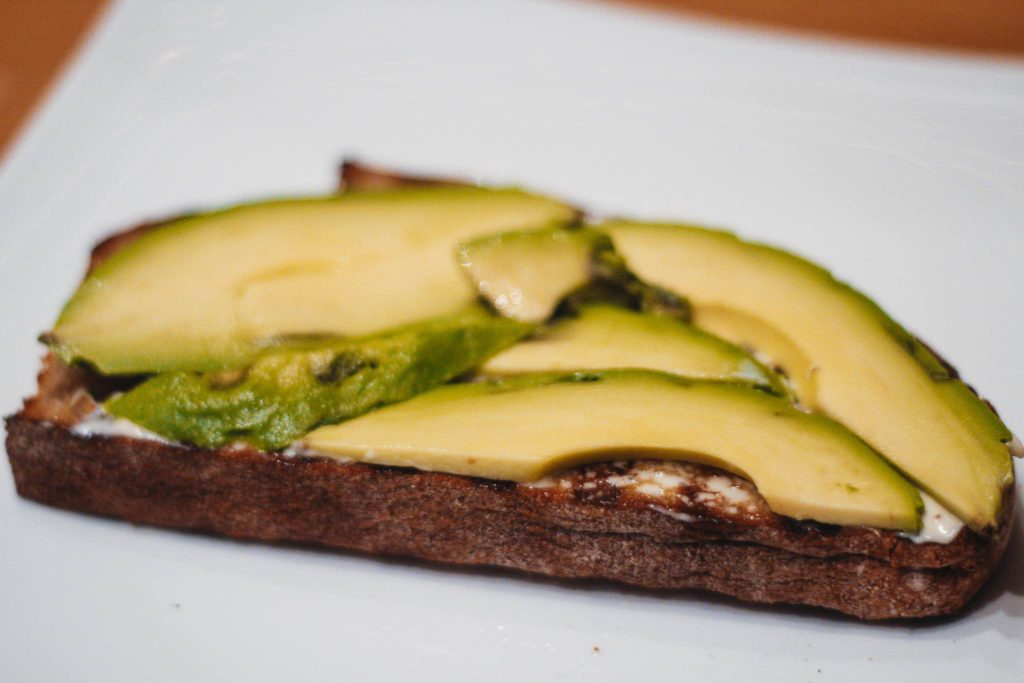 Broodje avocado, hier ging de omelet overheen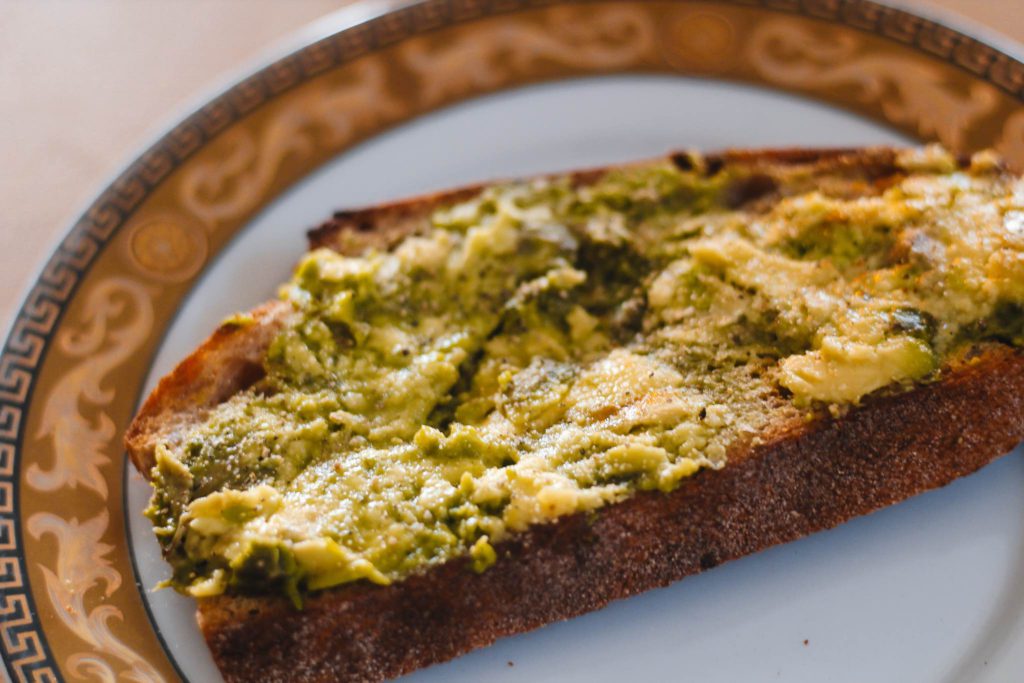 Avocado on toast! Met peper, zout en knoflookpoeder. Het broodje komt hier net van de grill.
Een nog een broodje met pindakaas. Ik heb bijna alleen maar brood-dagen sinds ik terug ben. Ik krijg geen genoeg van twee dingen en ik laat mezelf er flink van genieten: brood en kaas!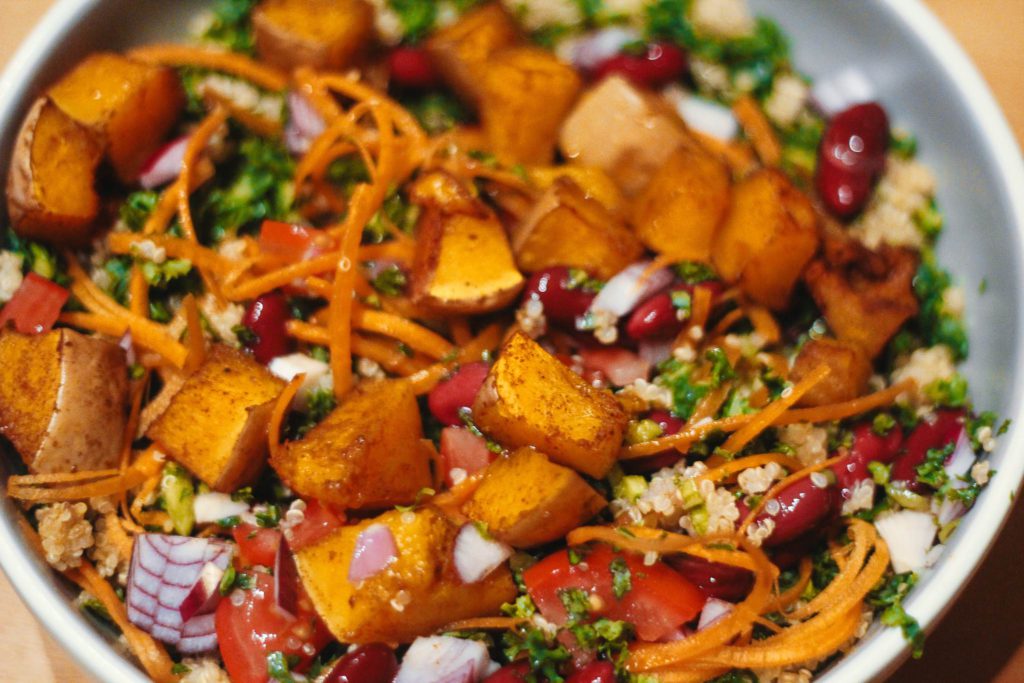 Salade met boerenkool, quinoa, rode ui, pompoen, wortel, tomaat en kidney bonen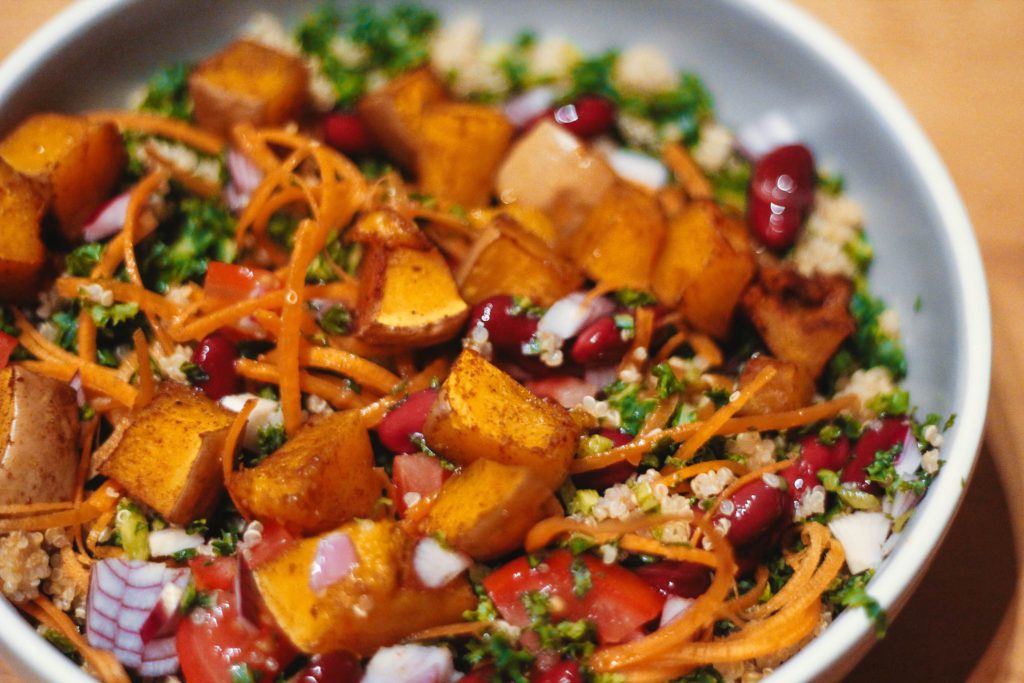 Havermoutpap met noten, kokos, rozijnen en amandelmelk.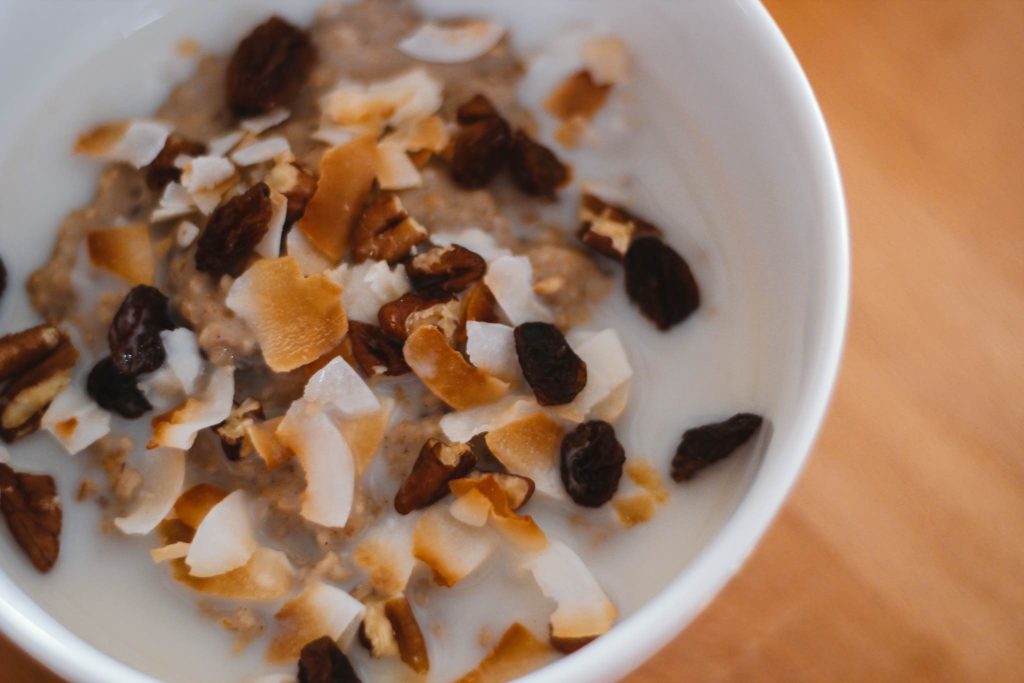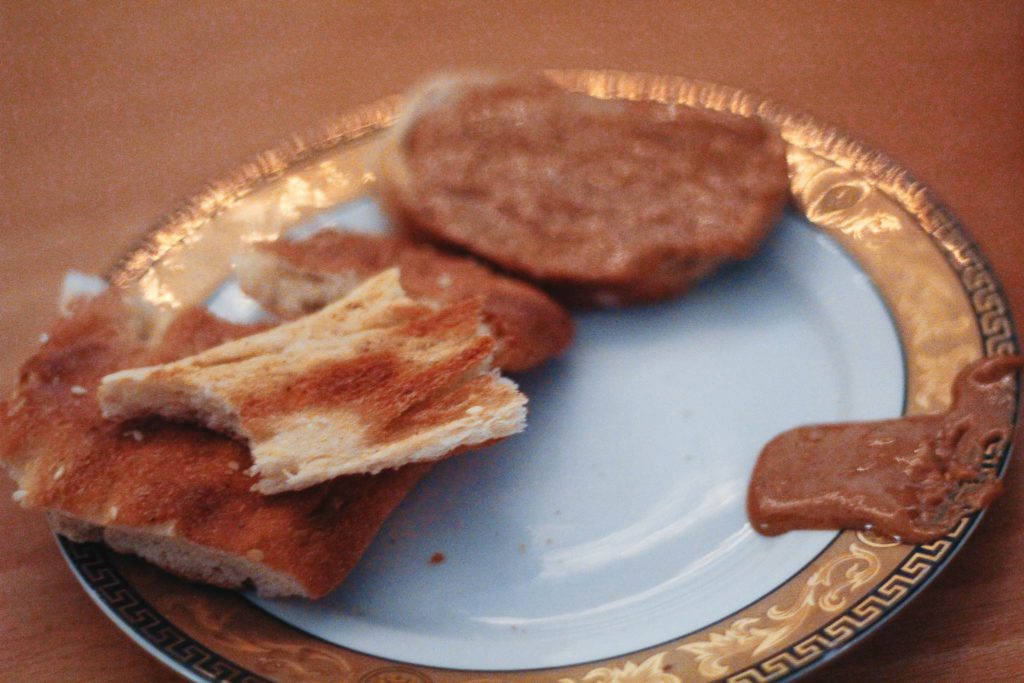 Het was 3:00 uur 's nachts en ik was wakker door de jetlag. En ik had honger.
Dit was het resultaat, brood, brood en brood met pindakaas.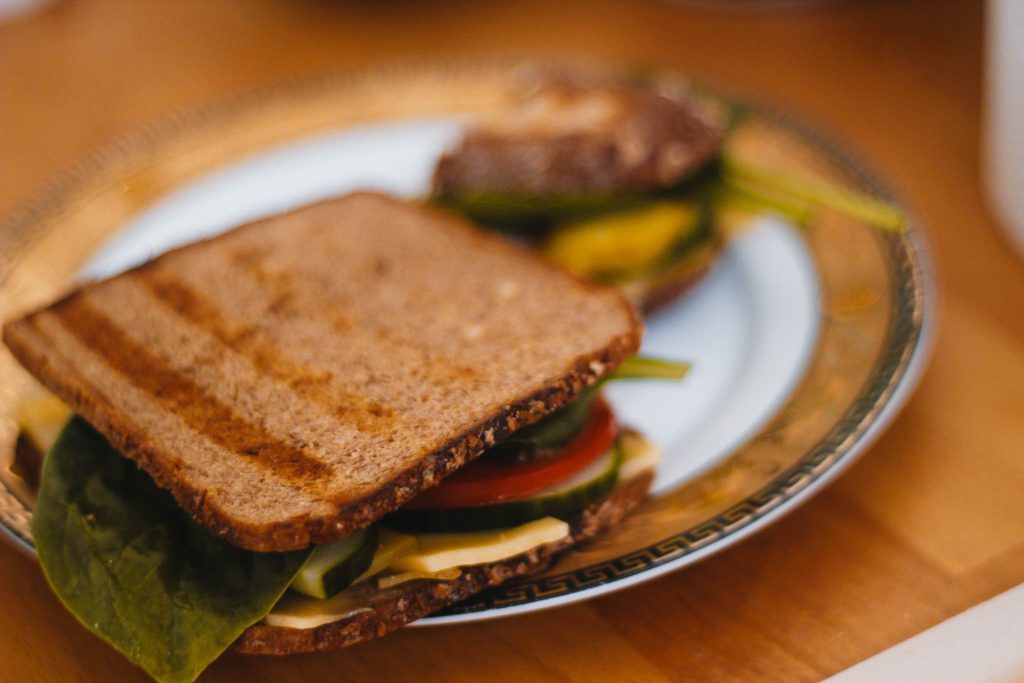 Nog meer brood.. Met kaas!!! Spinazie, tomaat en komkommer.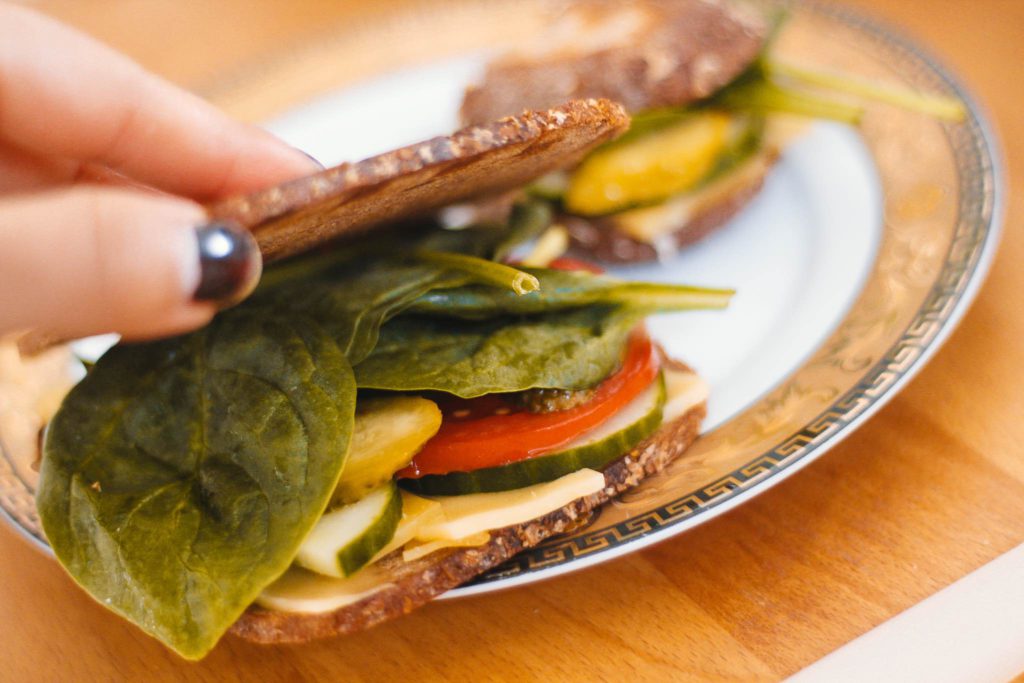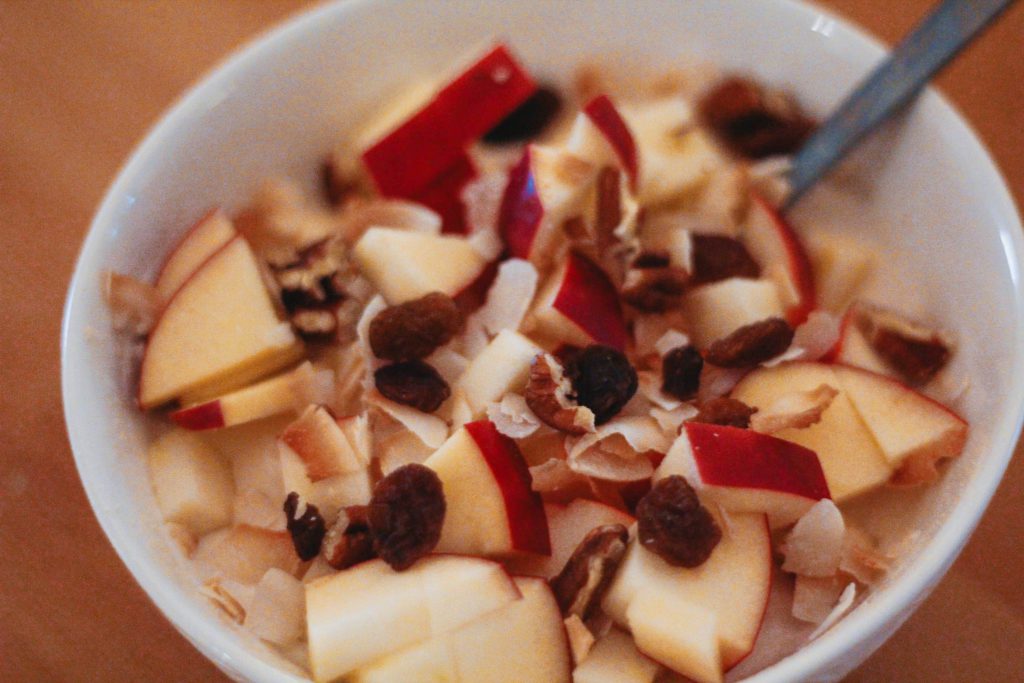 Yoghurt met een appel, noten, kokos en rozijnen.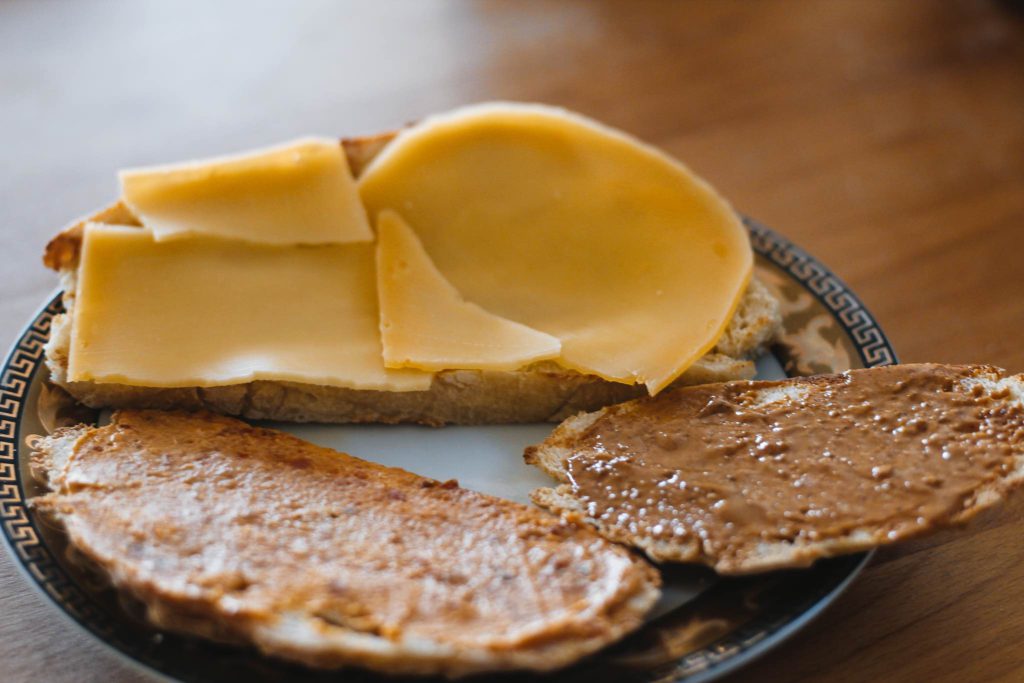 Jep, weer brood, met kaas en pindakaas. Kom maar doorrrr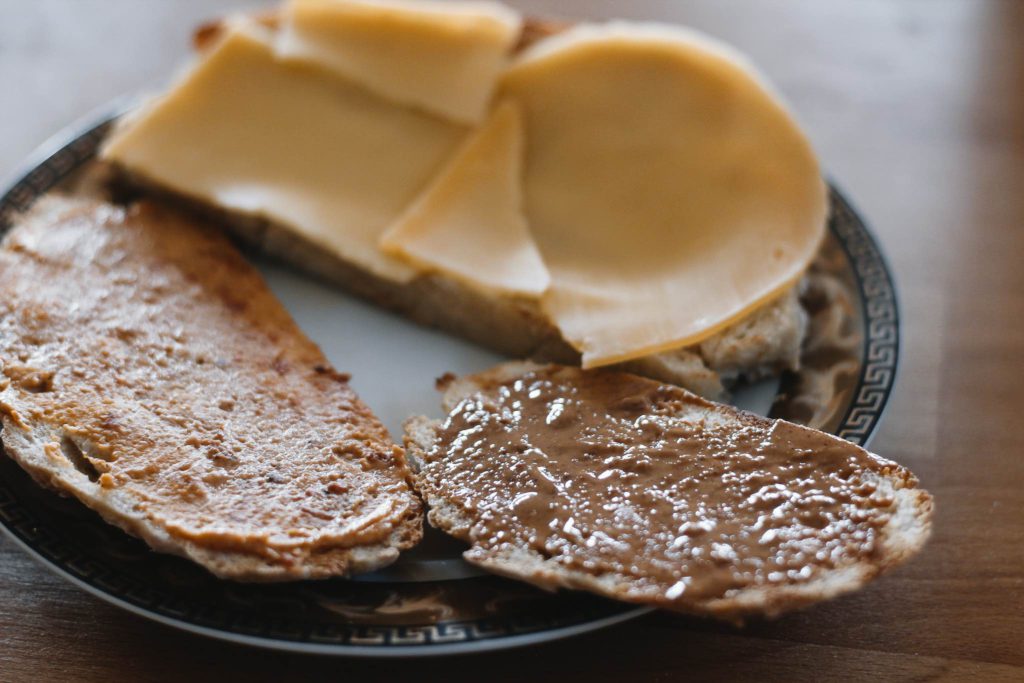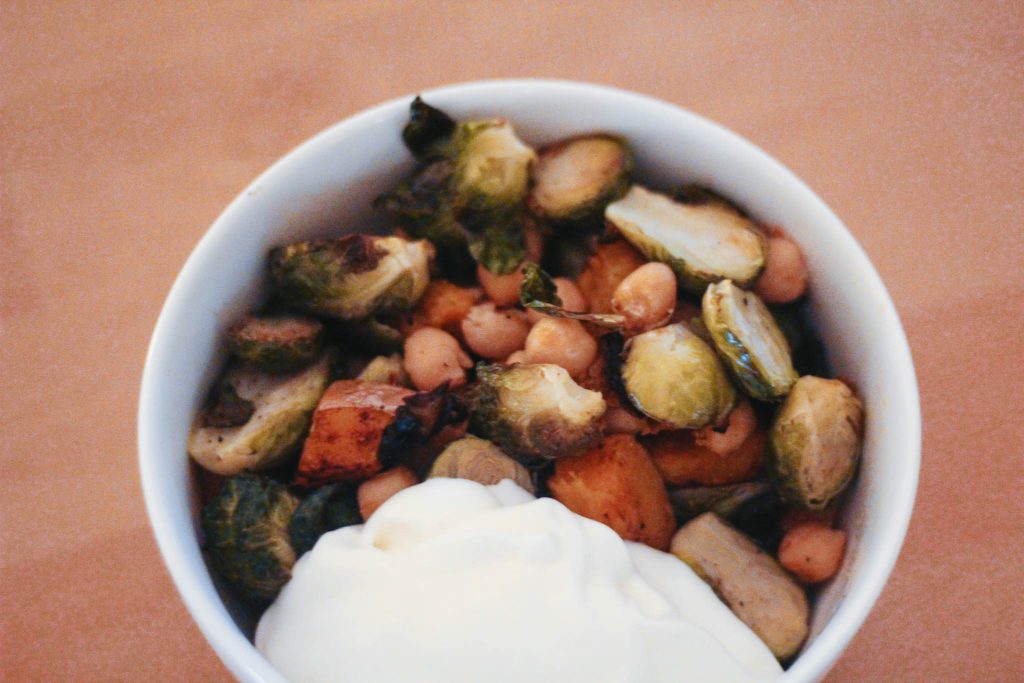 Laatste beetjes spruitjes met pompoen, kikkererwten en yoghurt.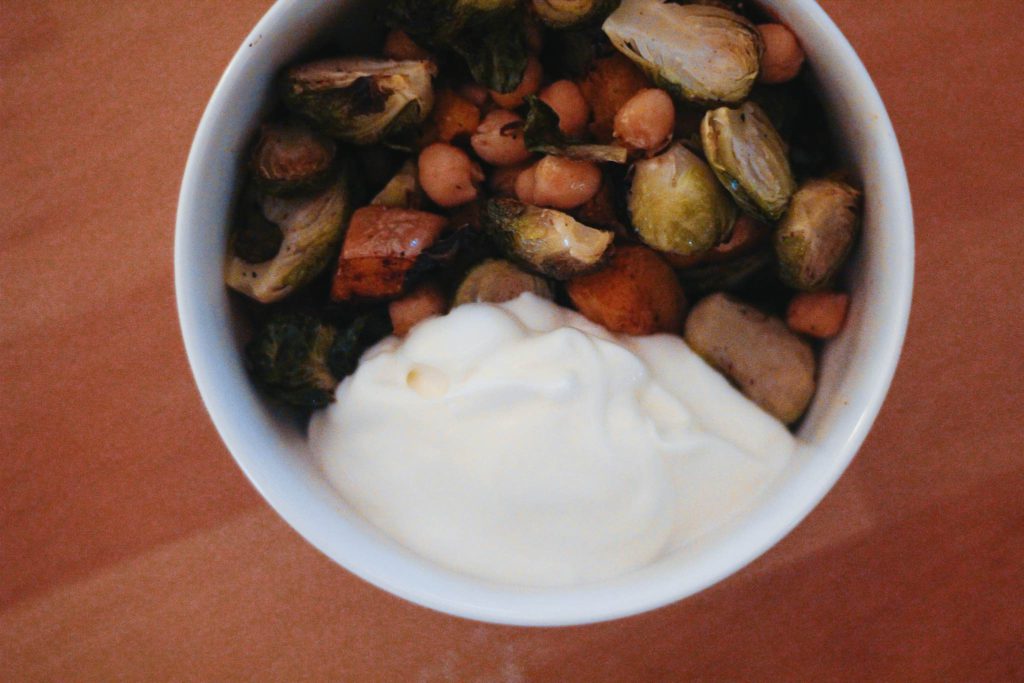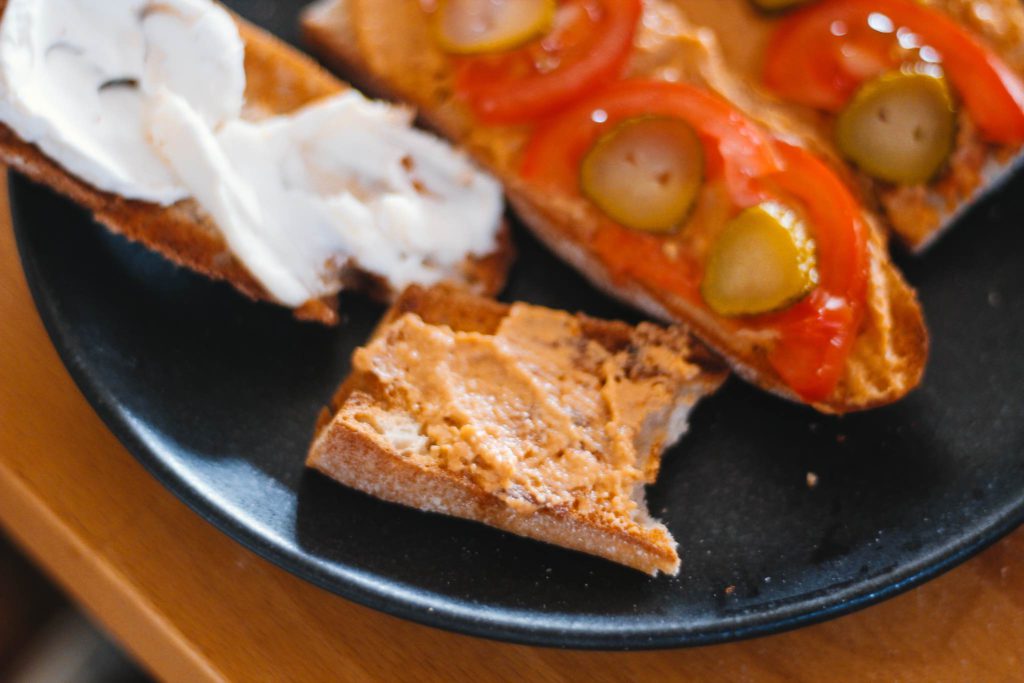 Zei ik al, brood? Dit is een hongerige Teni die alles pakt wat los en vast zit: geitenkaas, hummus, tomaat en augurken.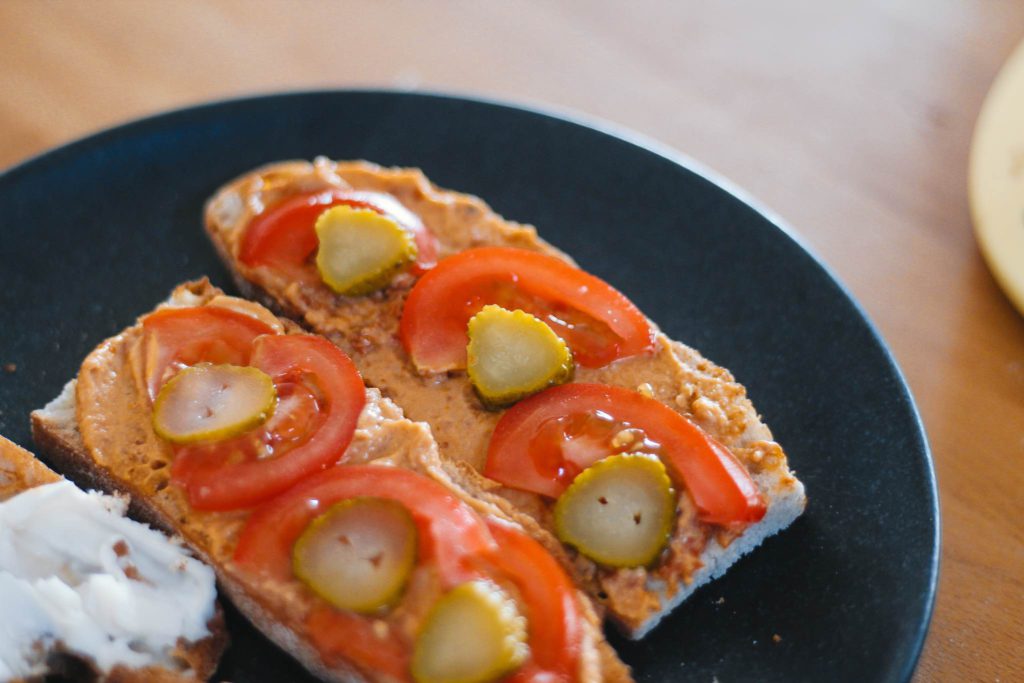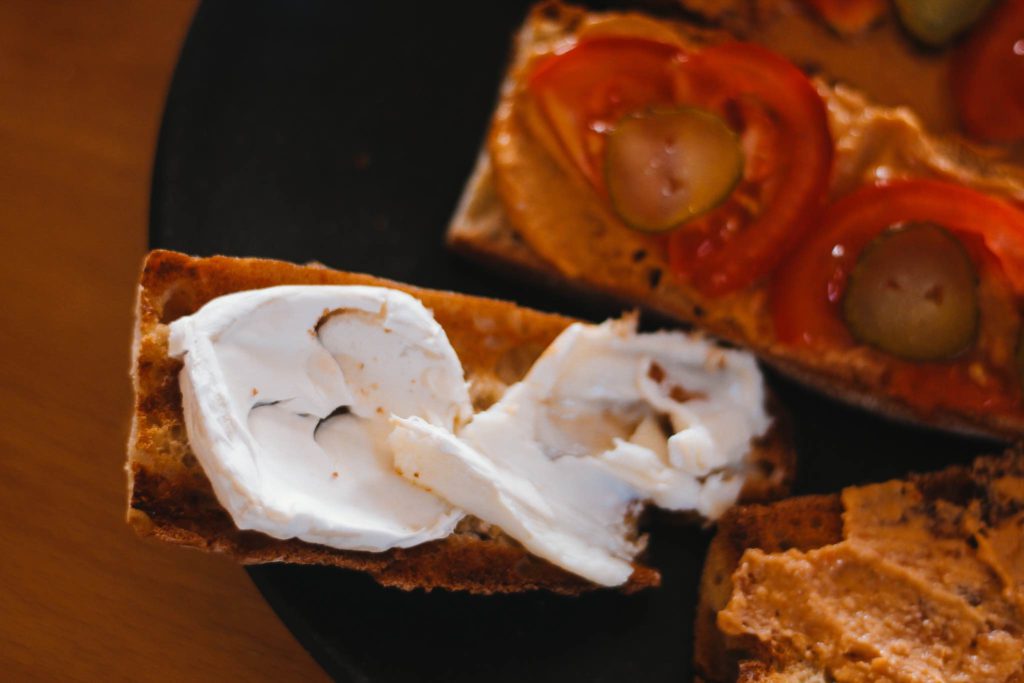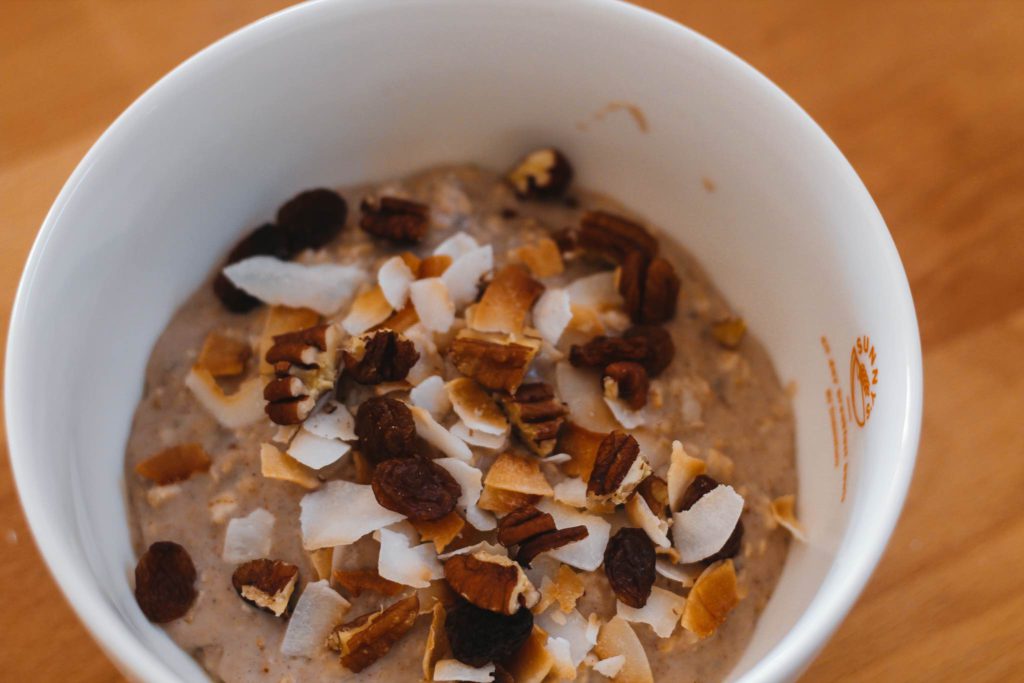 Same old 🙂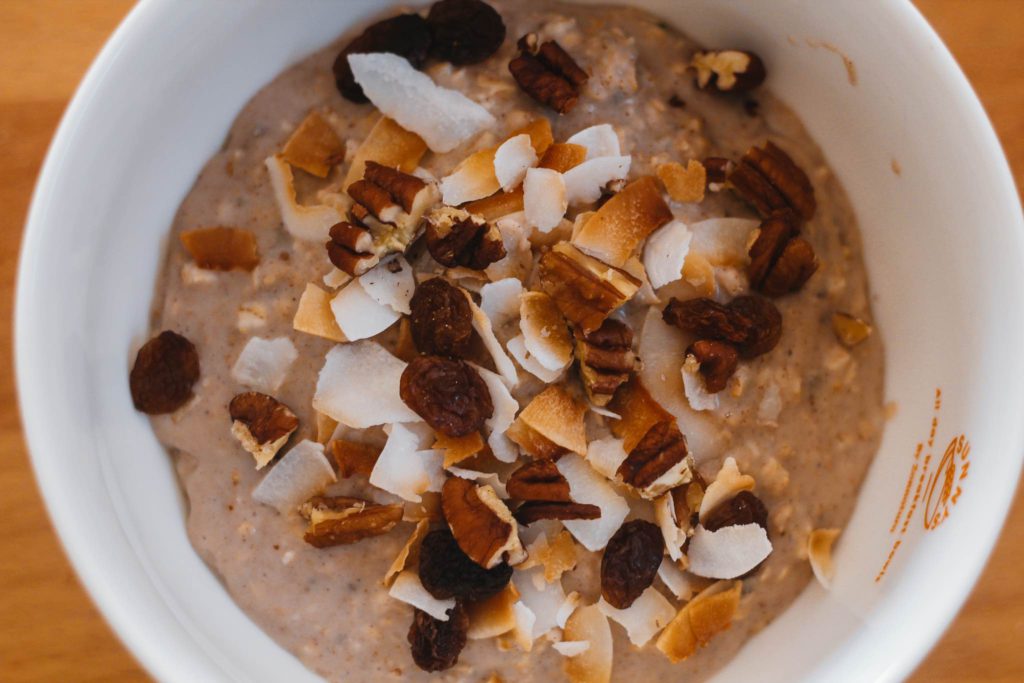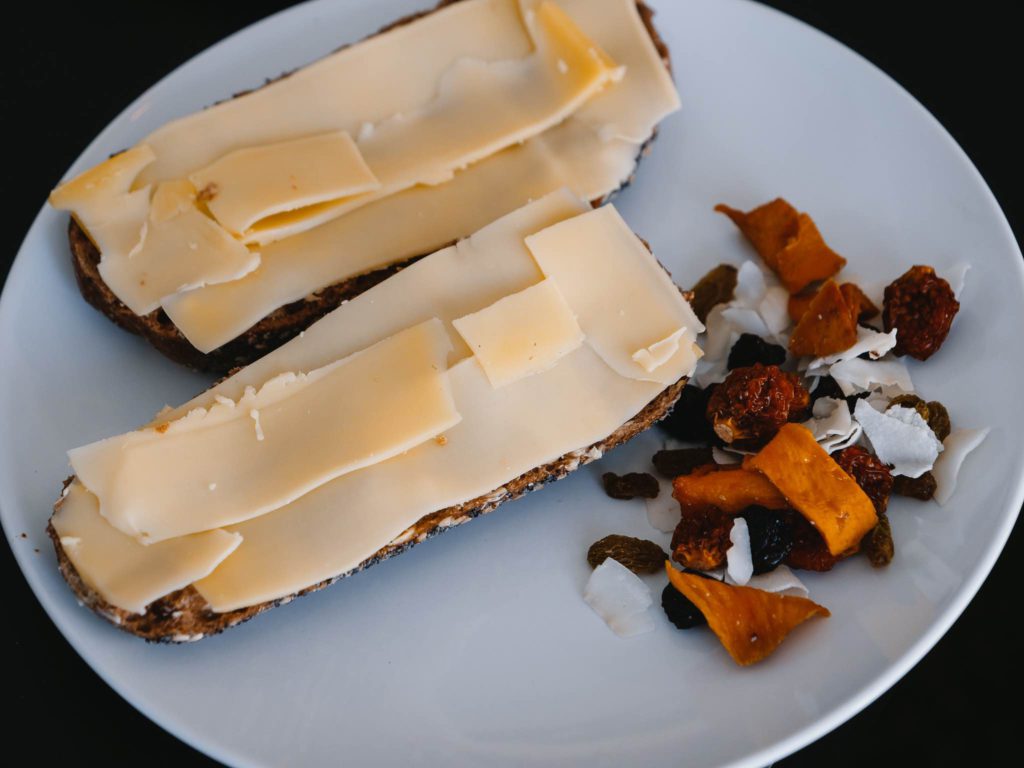 Nog meer kaas en wat gedroogd fruit met kokos ernaast.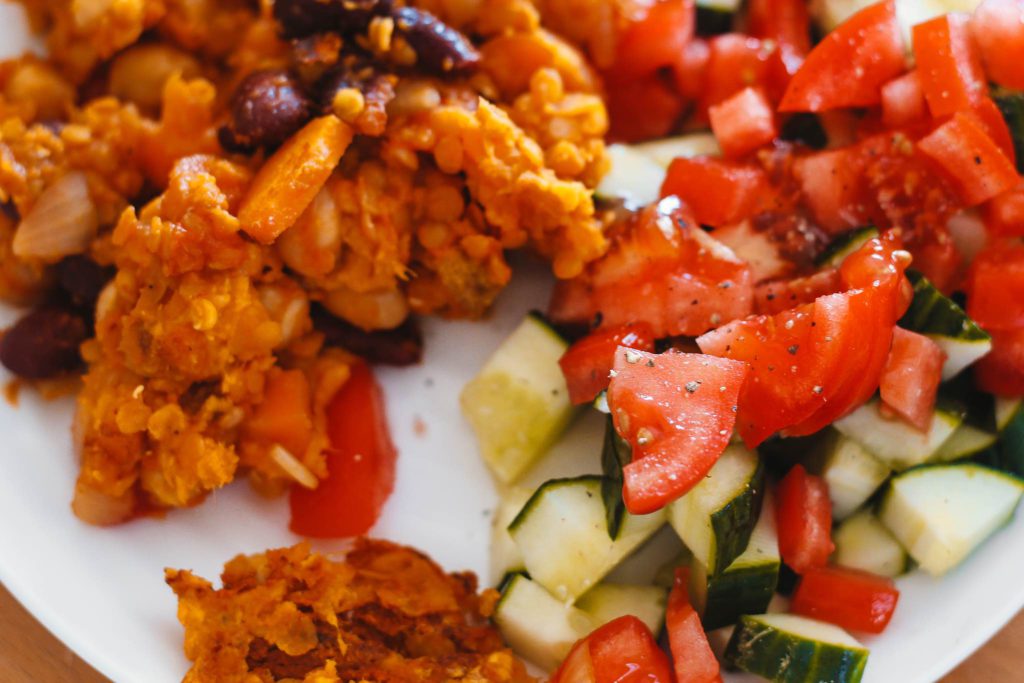 Een linzenovenschotel met bonen met een simpele salade ernaast.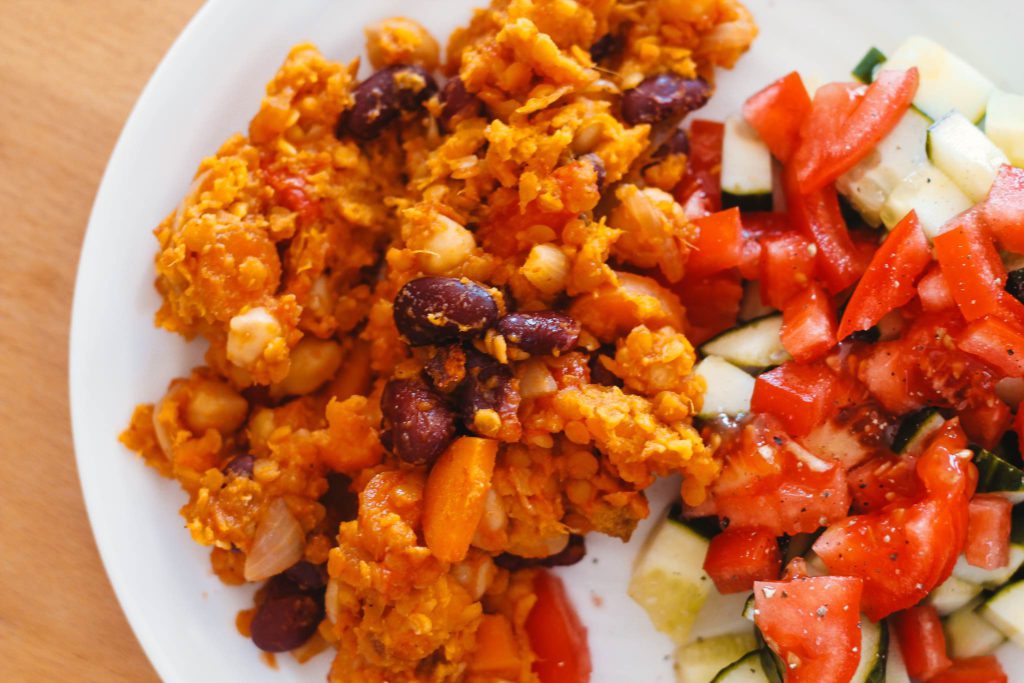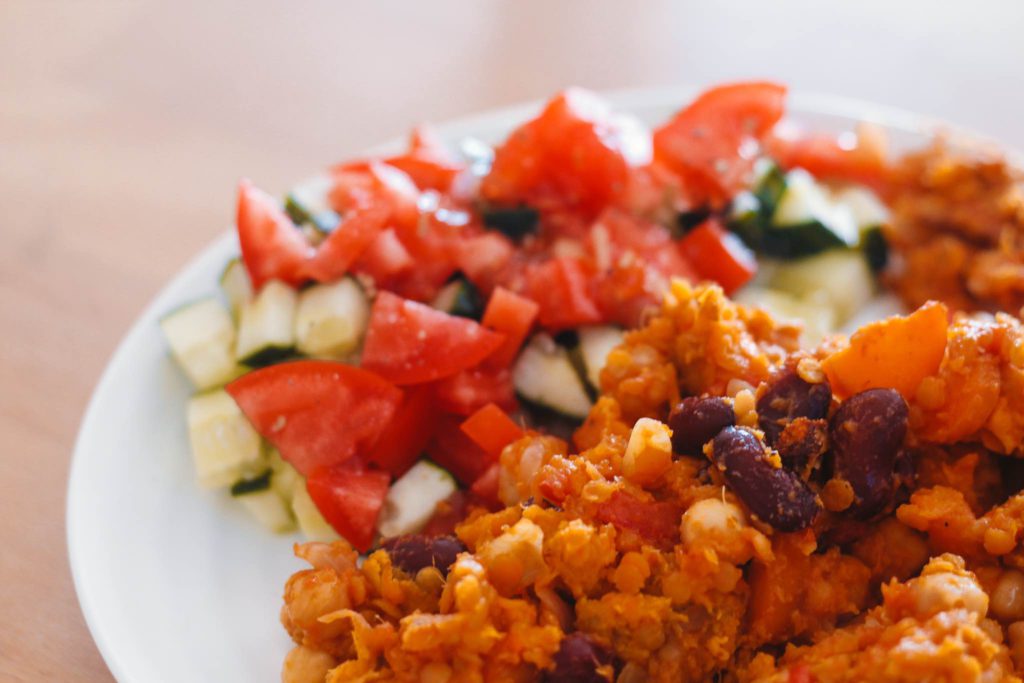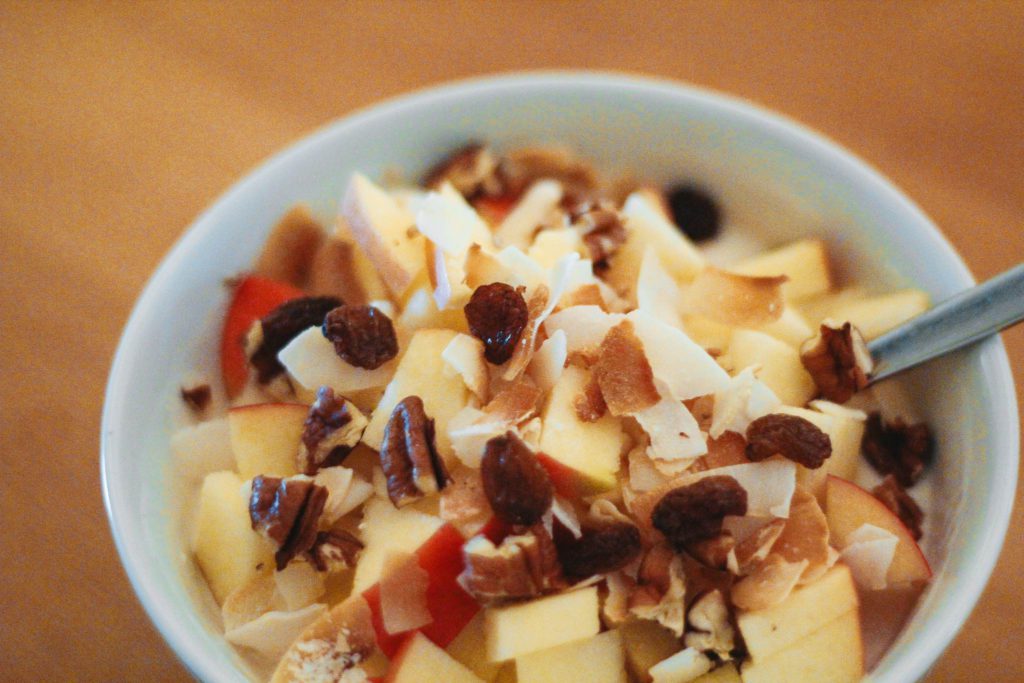 Avondsnack: yoghurt met een appel, noten, kokos en rozijnen!
Wat mis jij vanuit Nederland als je een tijdje in het buitenland bent geweest? Ik ben heel benieuwd! Let me know!
Bewaar, Like, Tweet of Pin!