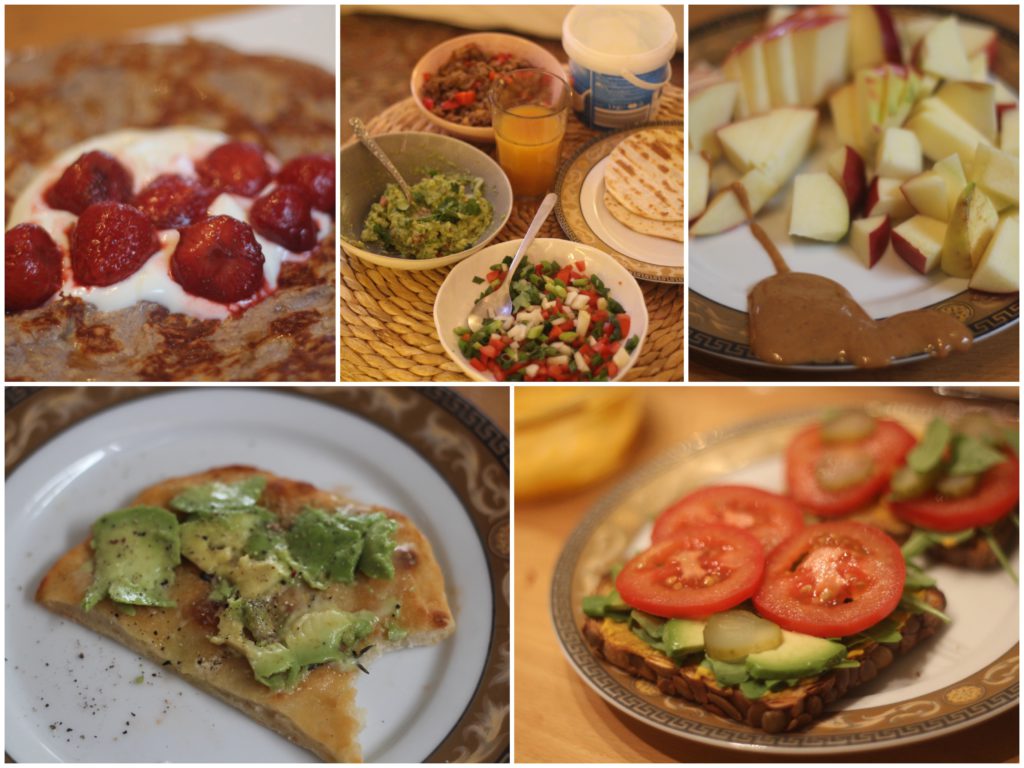 Tijd voor een nieuw voedingsdagboek! Wie heeft er zin in het kijken naar foto's van eten in de hoop inspiratie op te doen? Ik in ieder geval altijd wel, hopelijk jij ook!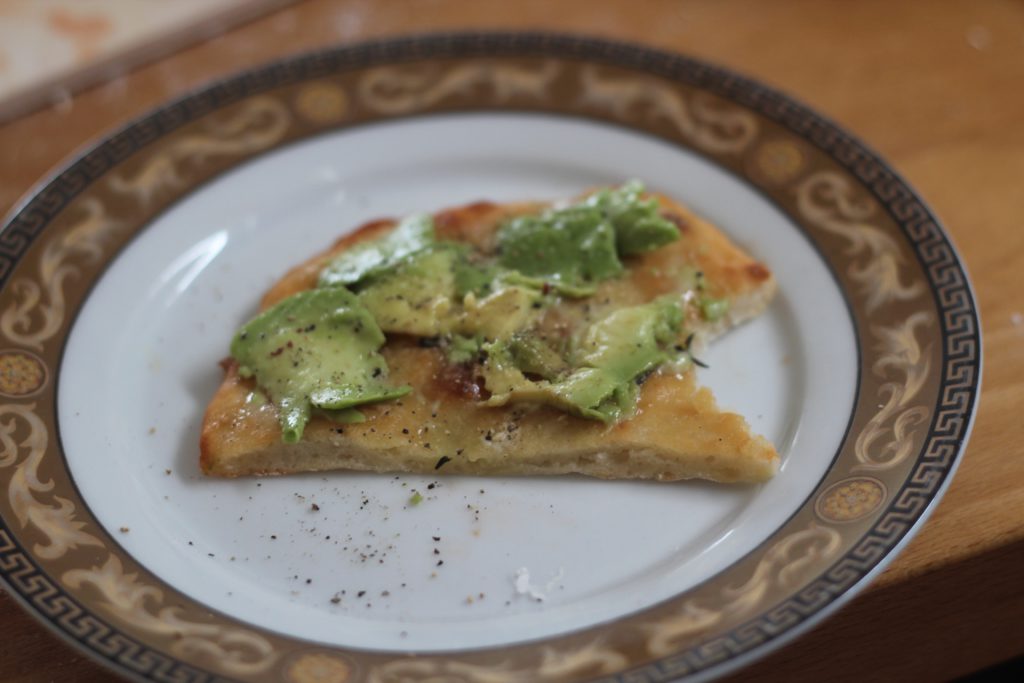 Dit was zo'n lekker recept, ik krijg er geen genoeg van. Spelt platbrood! Daarbovenop met mosterd en mayonaise + avocado + peper en zout. JUM! Het recept vind je hier.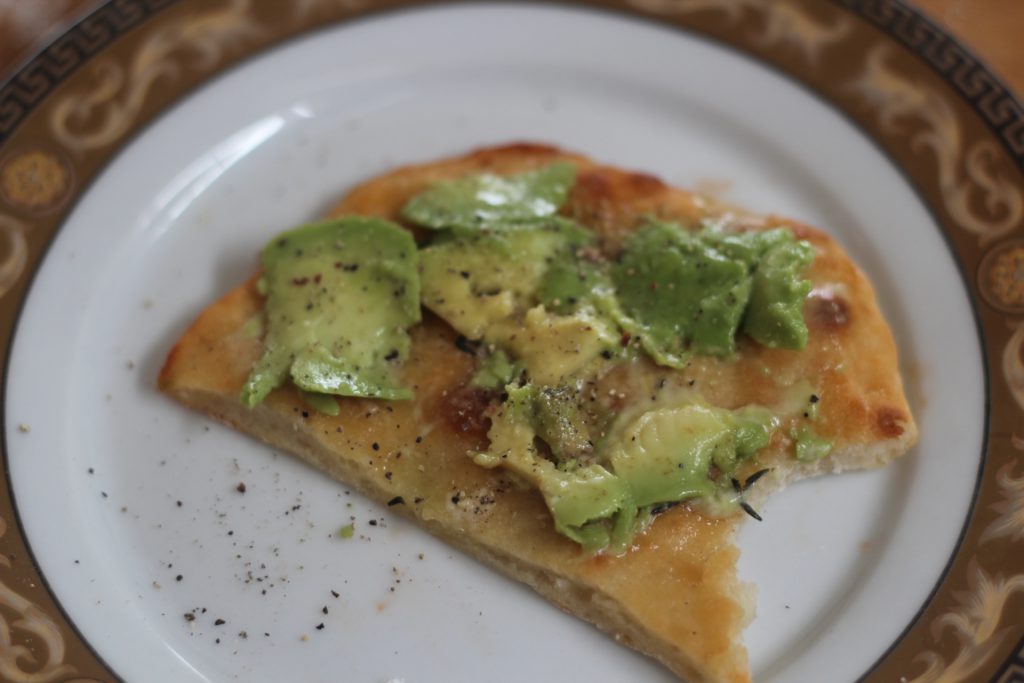 Vinden jullie brood ook zoveel lekkerder door het zelf te maken?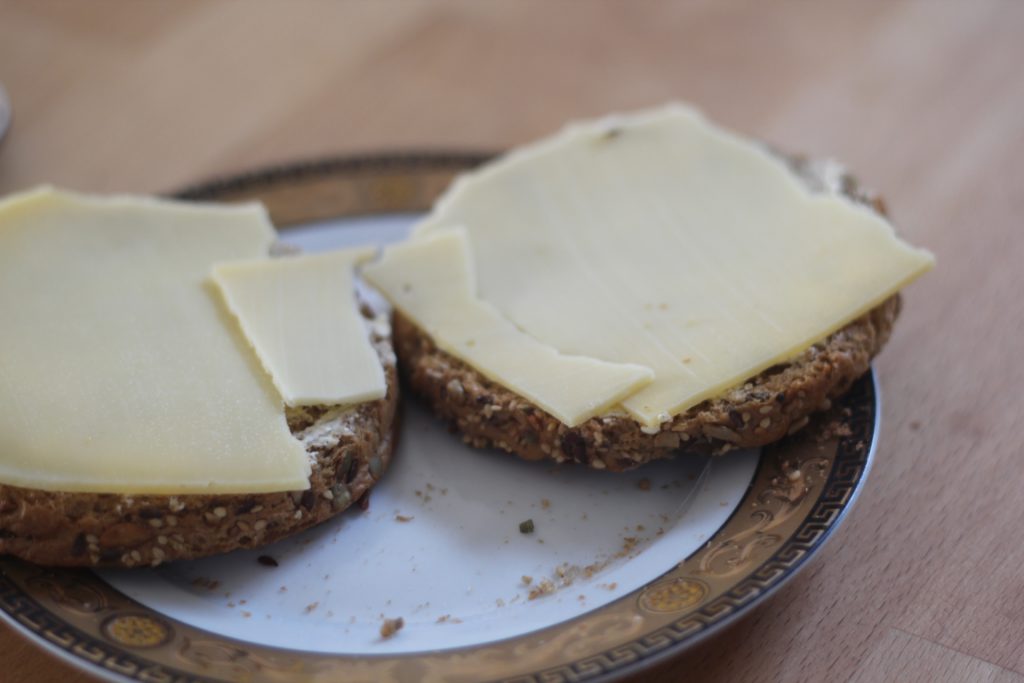 Twee spelt beschuitjes van de Lidl (deze zijn mijn favoriet!) met kaas.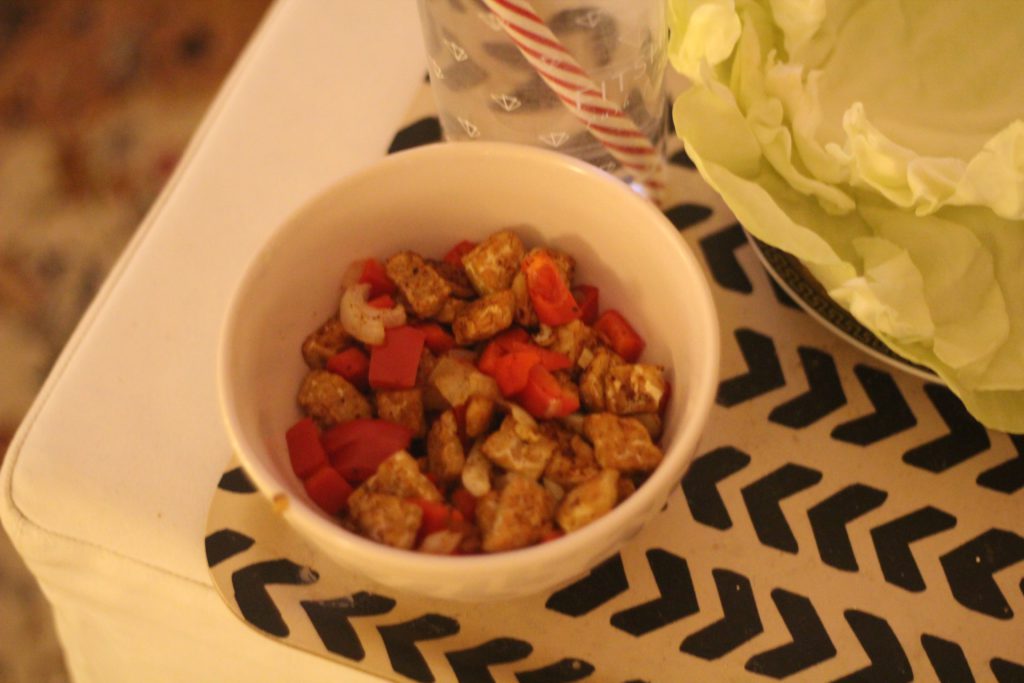 Tempeh, ui en paprika. Deze gaan in spitskoolwraps.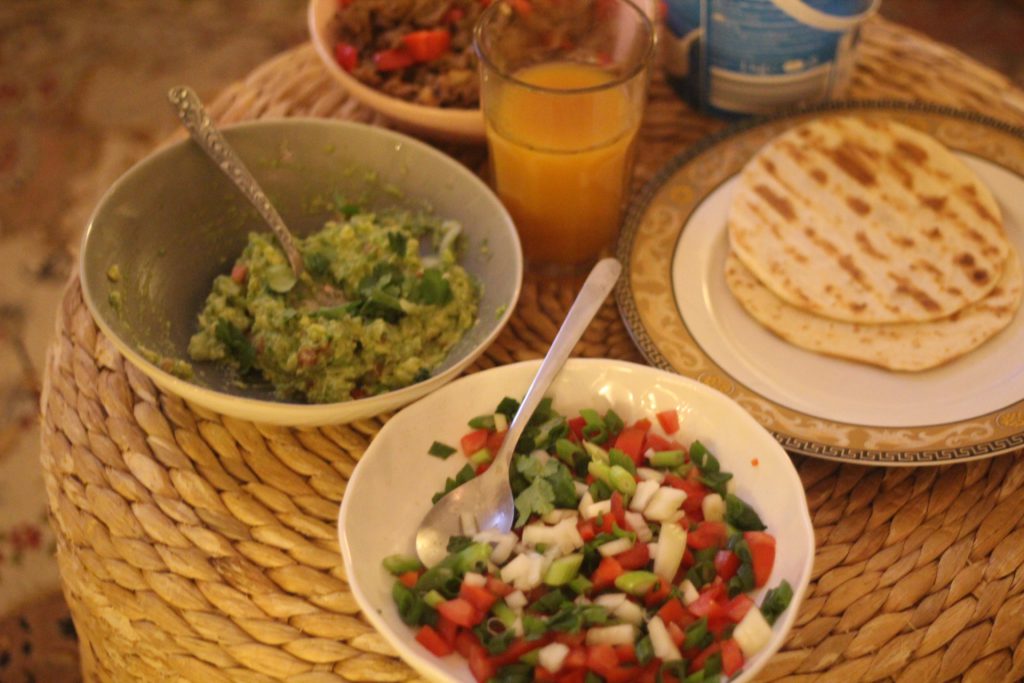 Boy had alles klaargemaakt, een Mexicaans feestje! Voor hem gewone 'wraps' voor mij spitskool, haha.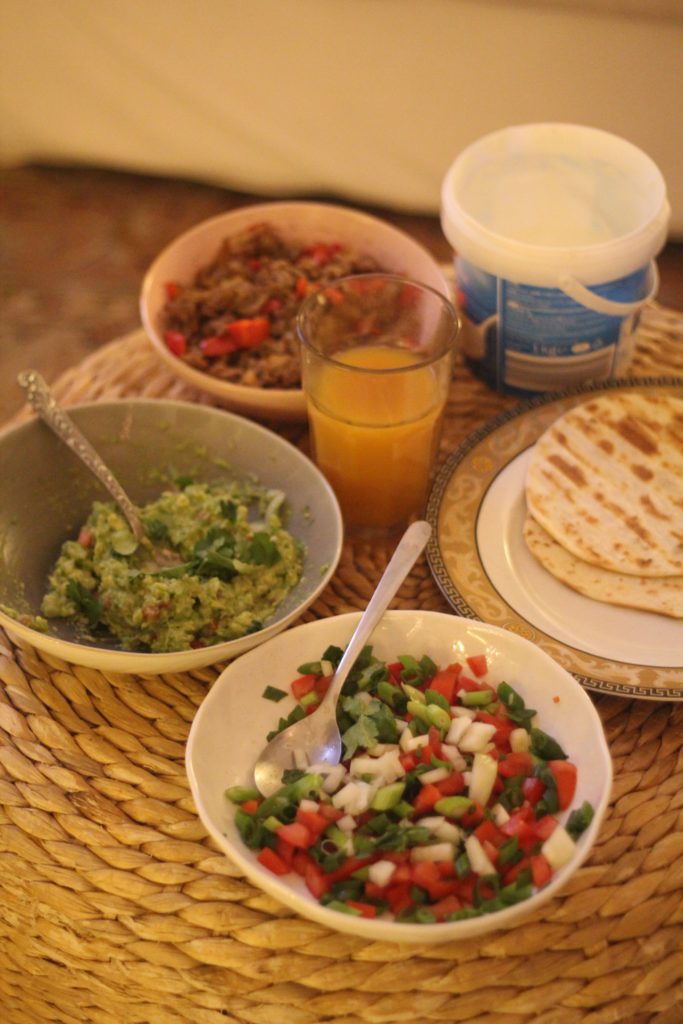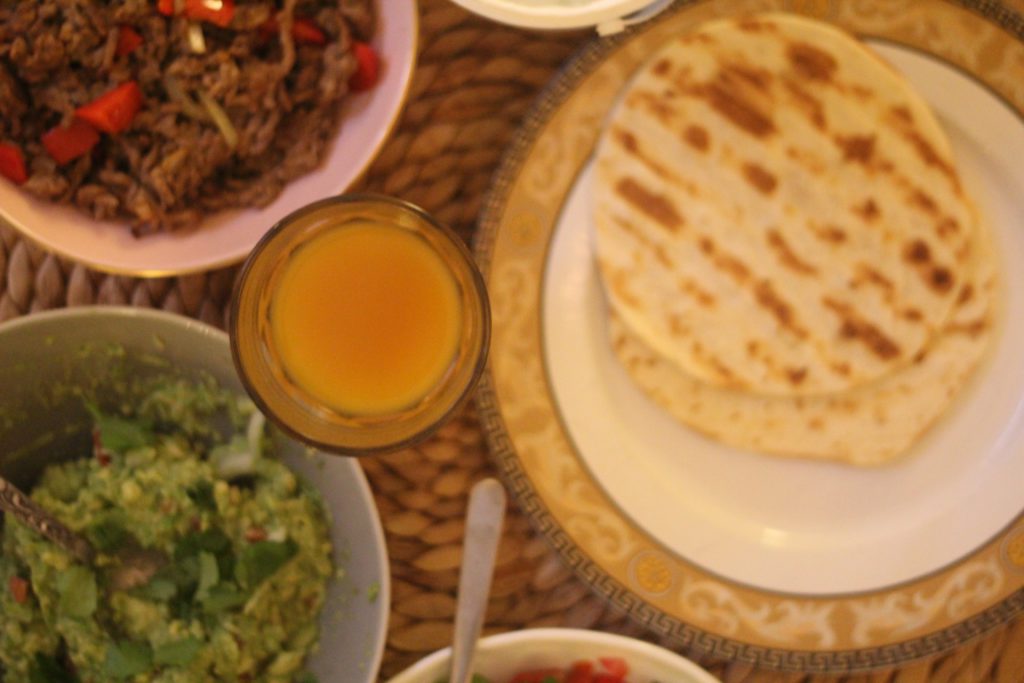 Ik vind dit altijd zo gezellig!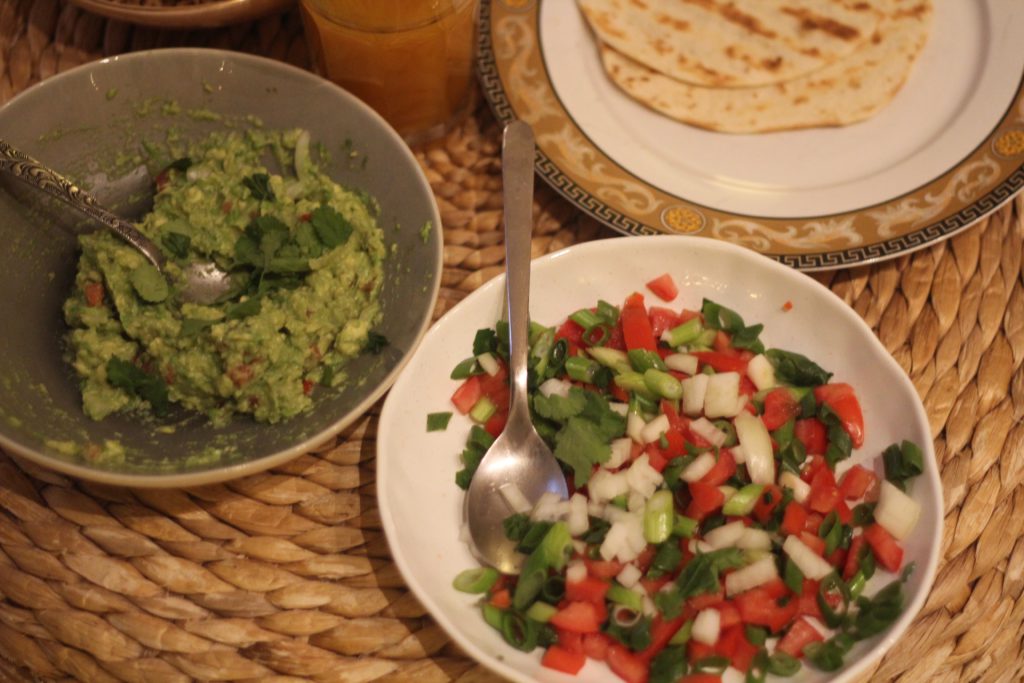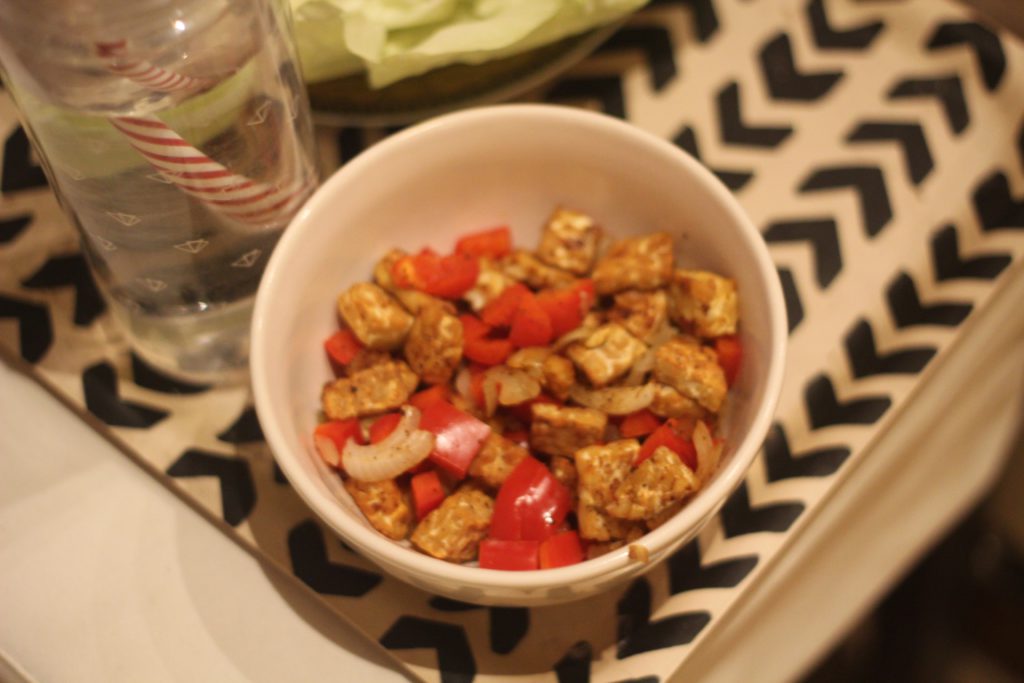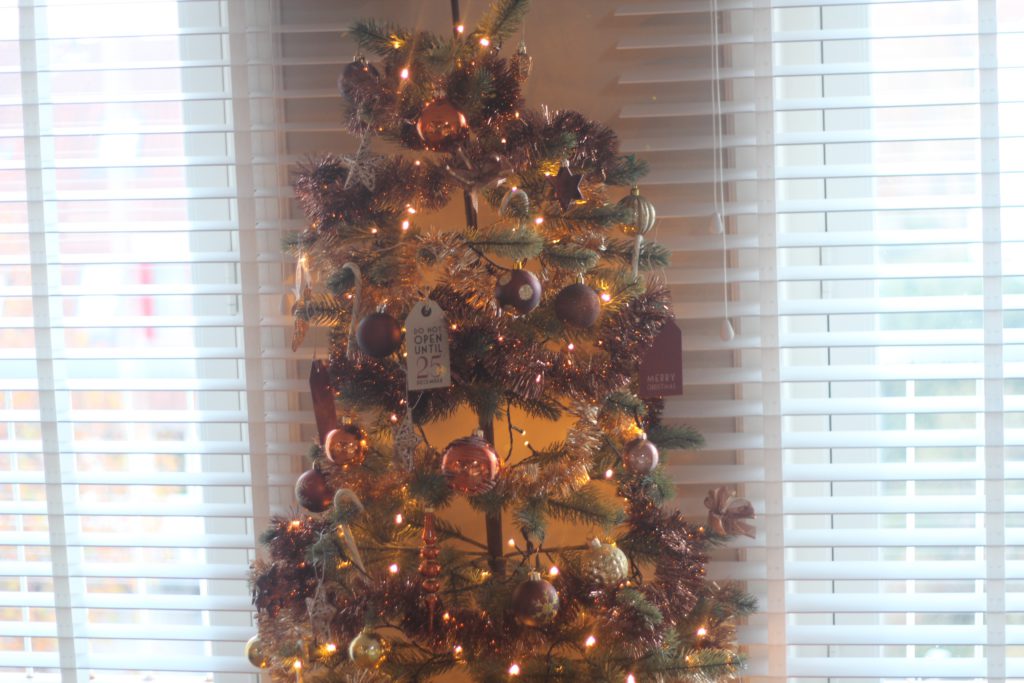 Ik gooi even de kerstboom erdoor hoor! 😉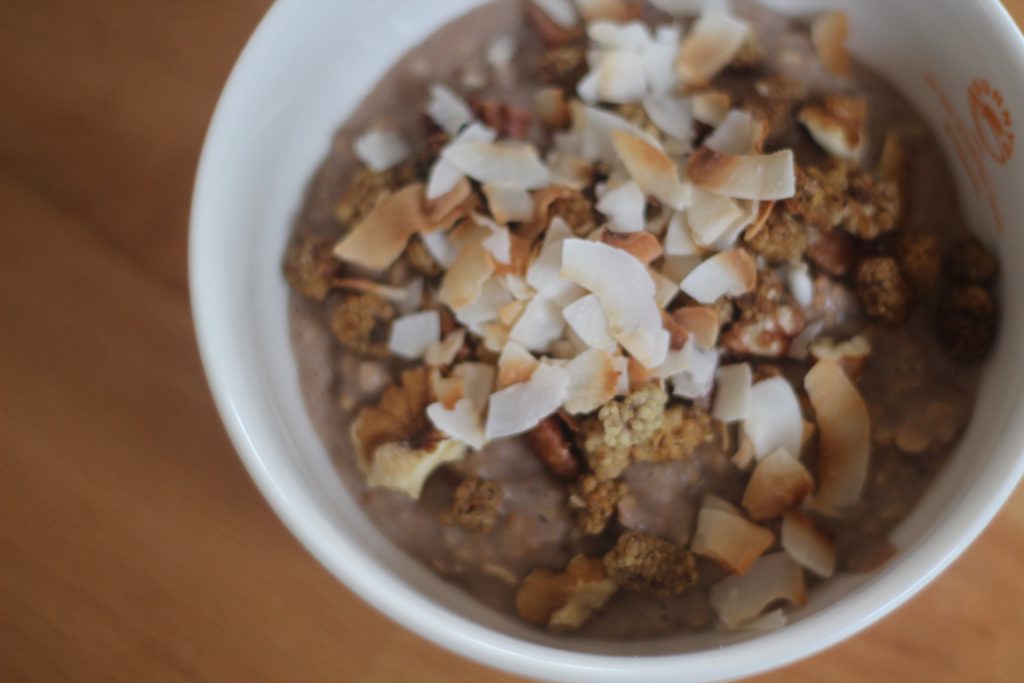 Havermout met eiwitpoeder, kaneel, kokos, pecannoten en moerbessen.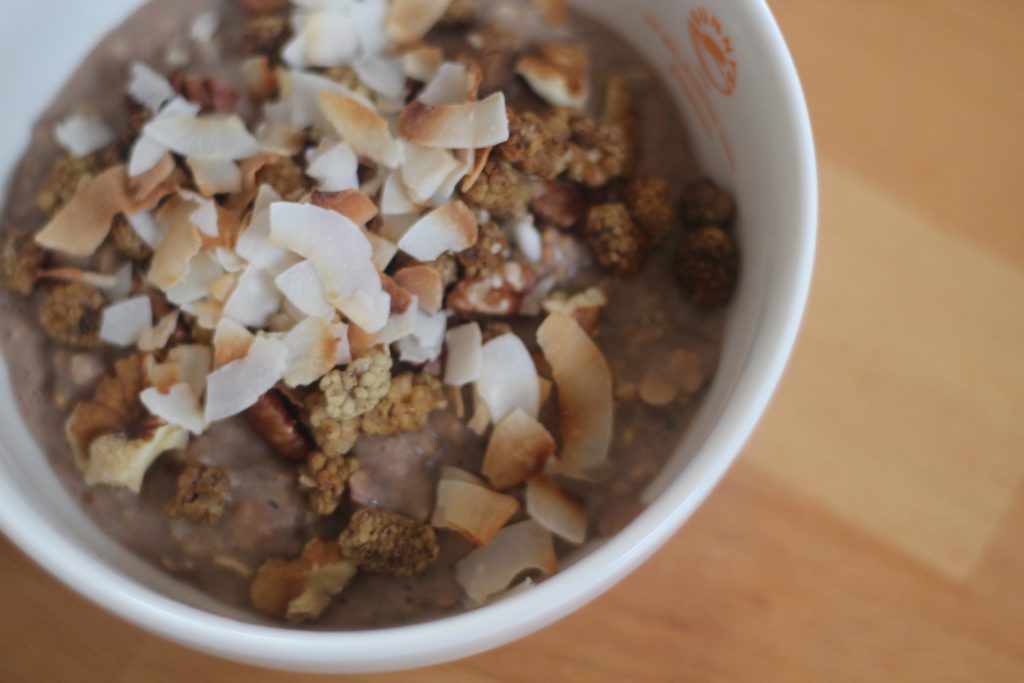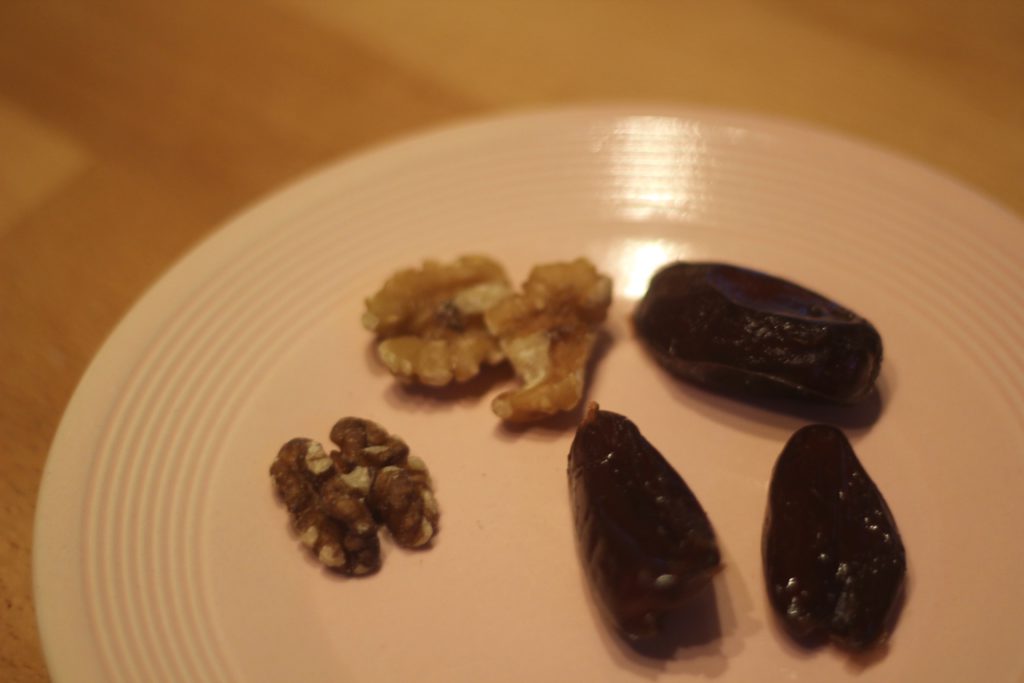 Avondsnackje, dadels met walnoten. Ik doe de walnoot in de dadel en eet hem dan op. Ik zie mensen ook nog wel eens pindakaas erbij doen, omg dat moet heerlijk zijn!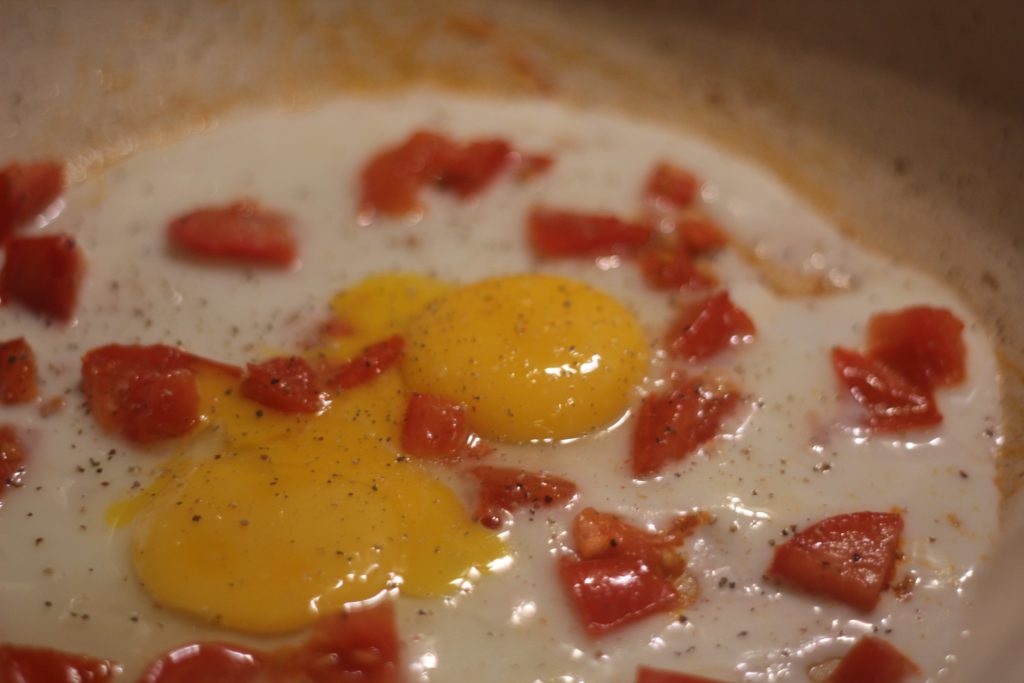 Twee gebakken eitjes met tomaat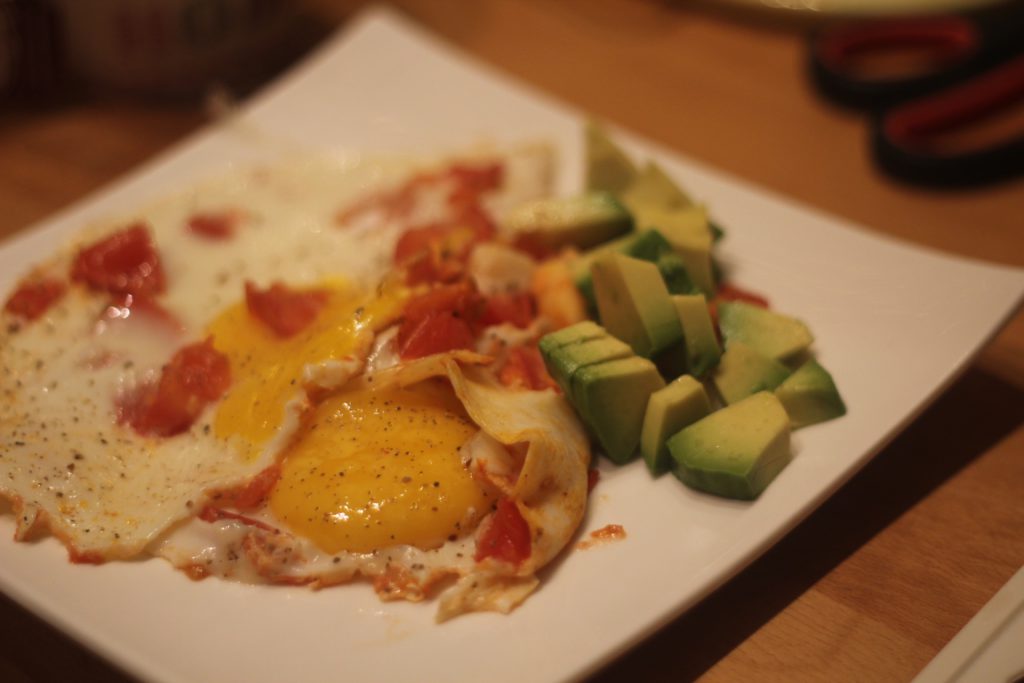 + avocado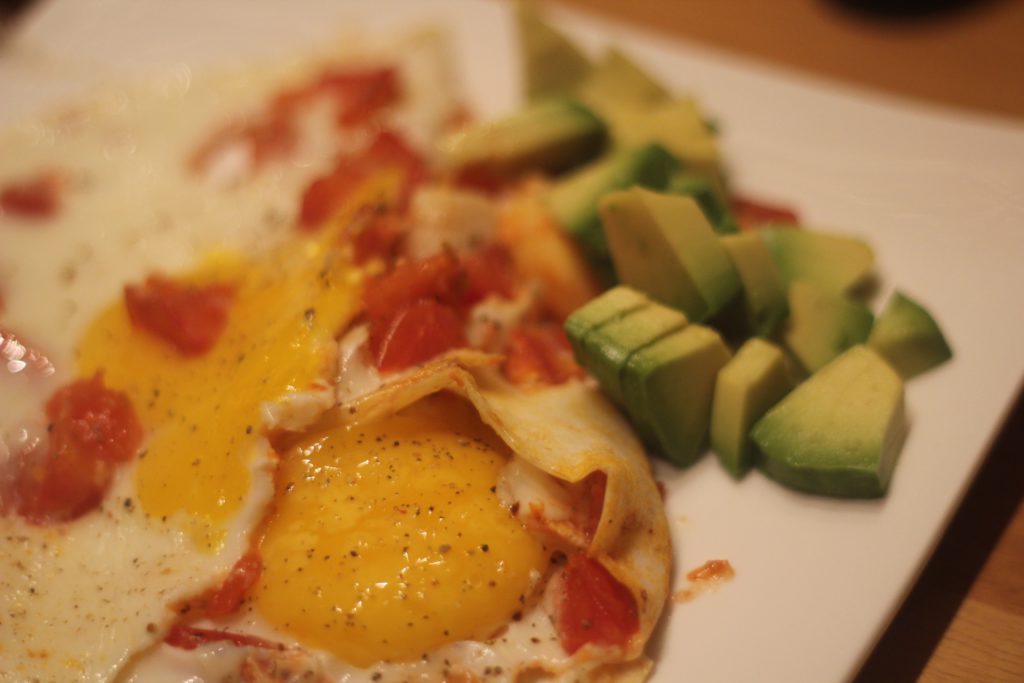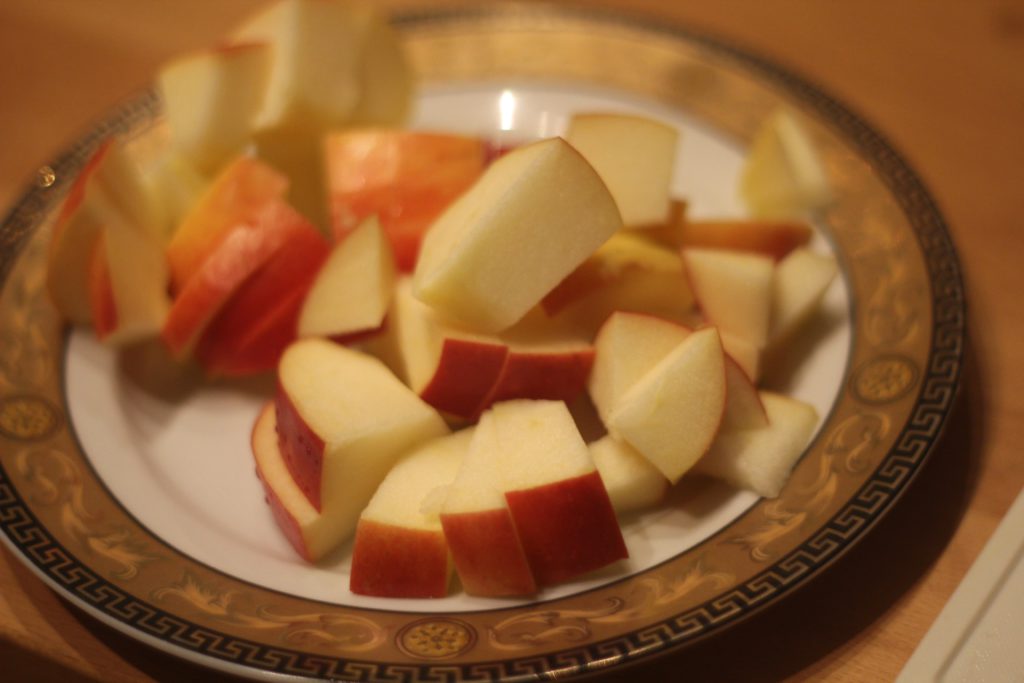 Appeltje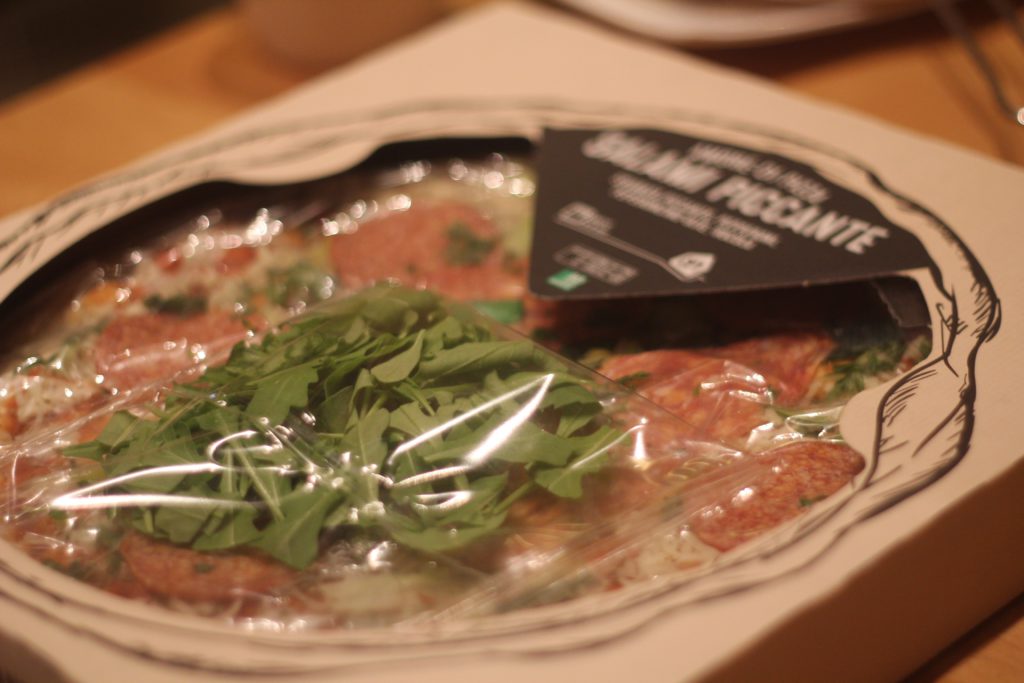 Boy kwam aan met een pizza, ik heb er ook een hapje van gehad, het was heerlijk!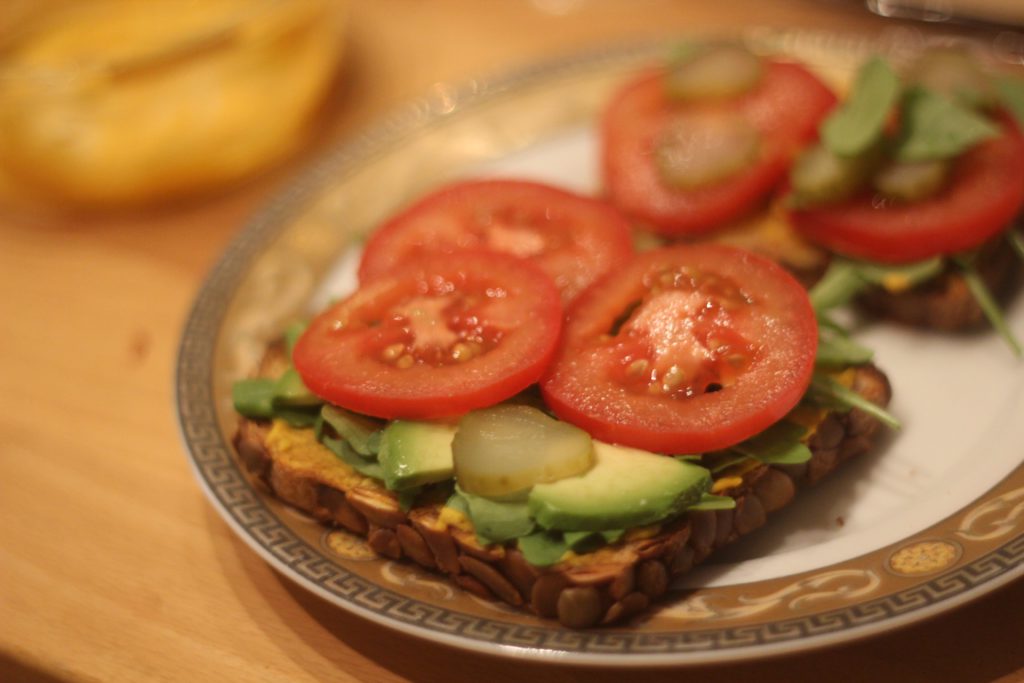 Dit was vervolgens wat ik at: een pompoenpitbroodje met hummus, rucola, avocado, tomaat en augurk.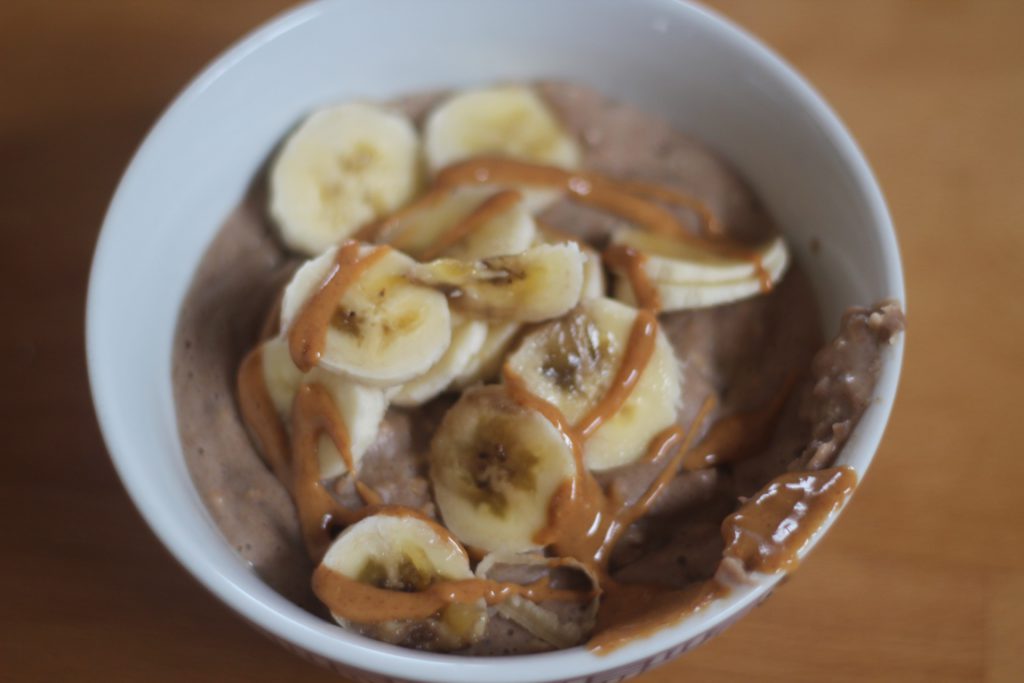 Havermoutpap met banaan en pindakaas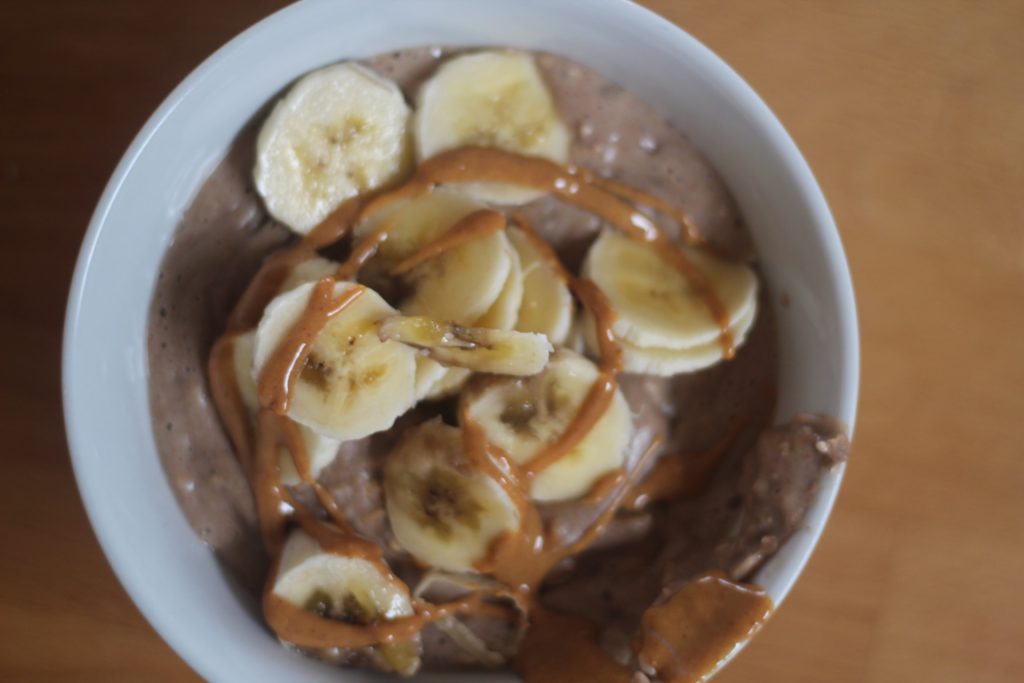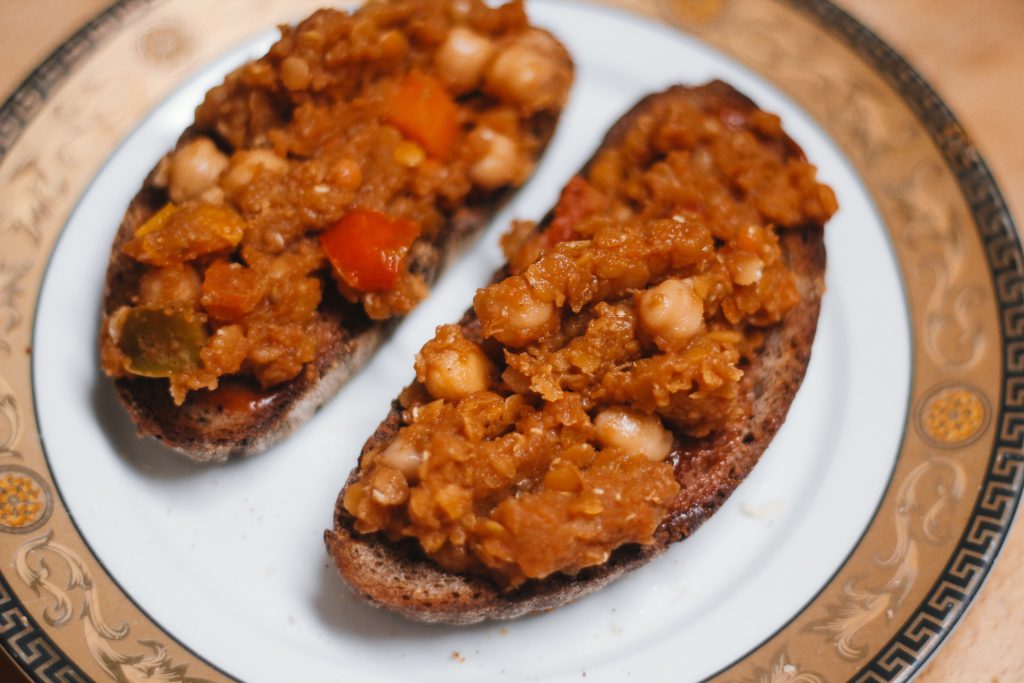 Een broodje met een linzen-kikkererwten ovenschotel die ik eerder had gemaakt. Dit is een vergelijkbaar recept: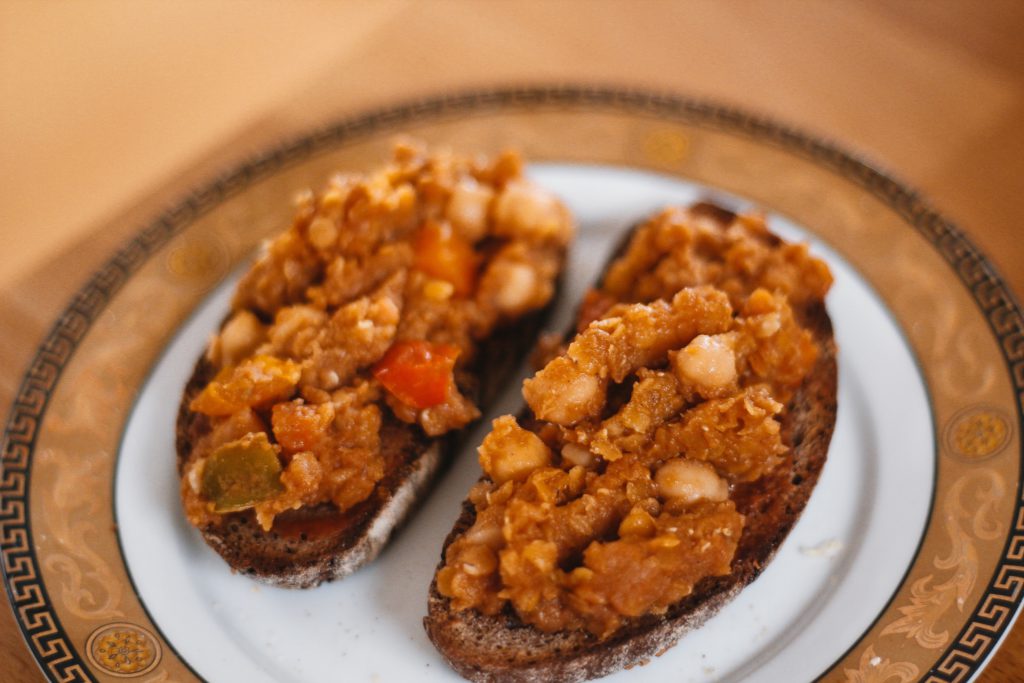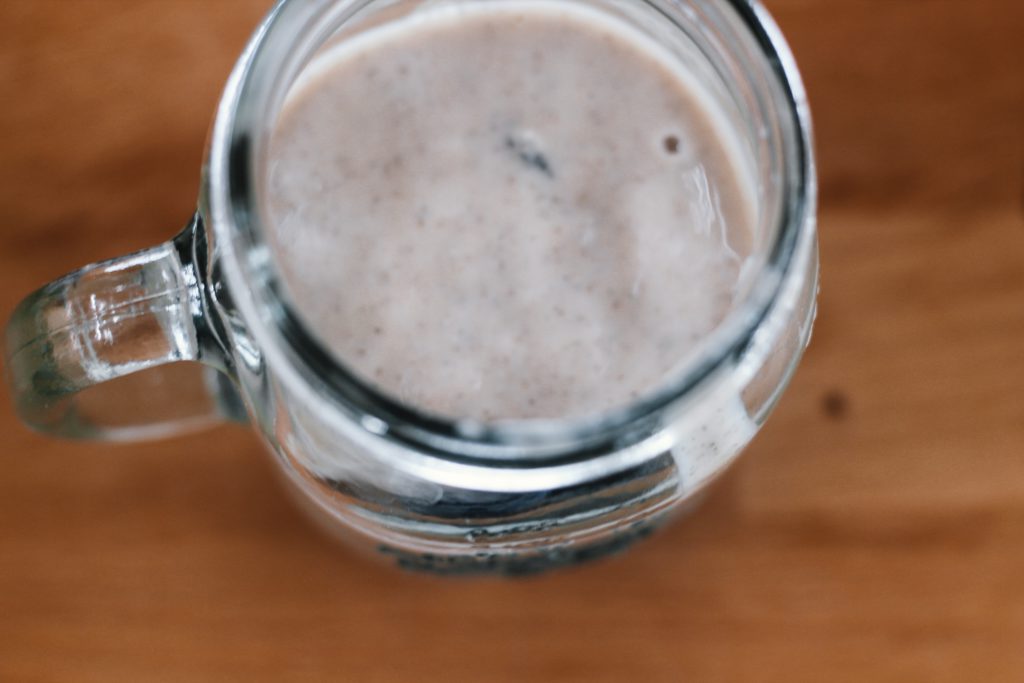 Smoothie van vanille eiwitpoeder (vegan), amandelmelk, diepvriesbloemkool en een halve bevroren banaan.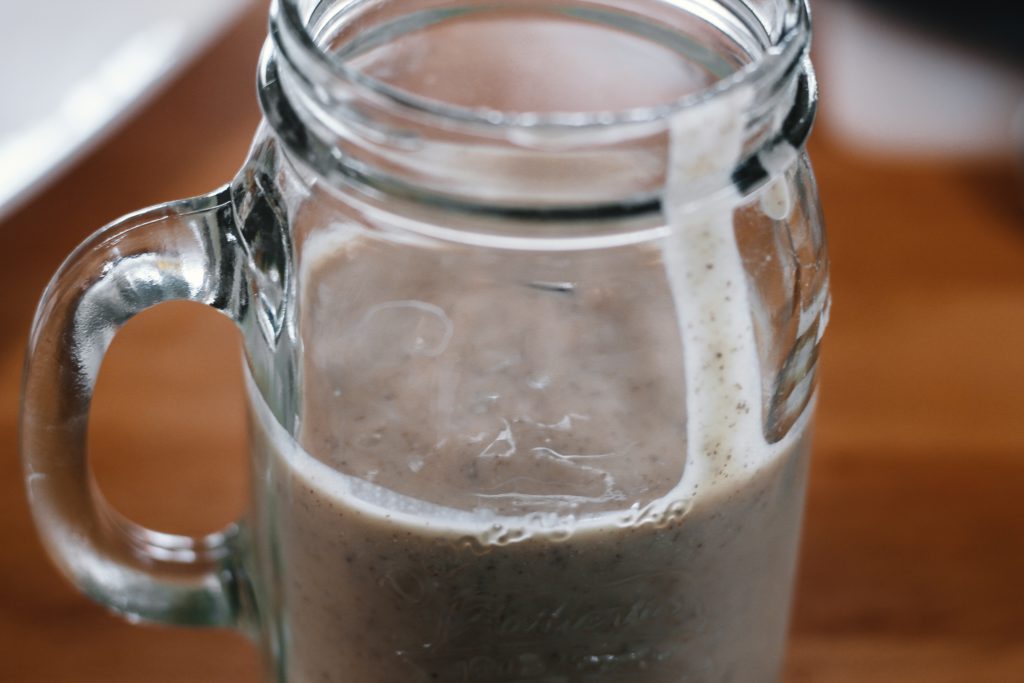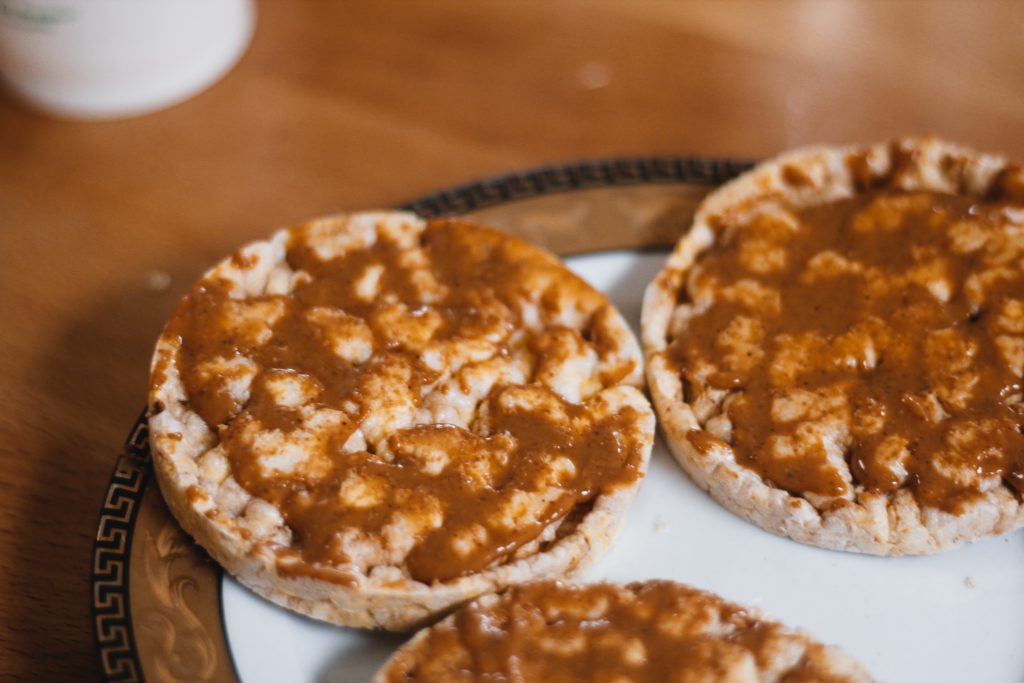 Als je nog nooit maïswafels met pindakaas hebt geprobeerd dan is het zeker eens de moeite waard!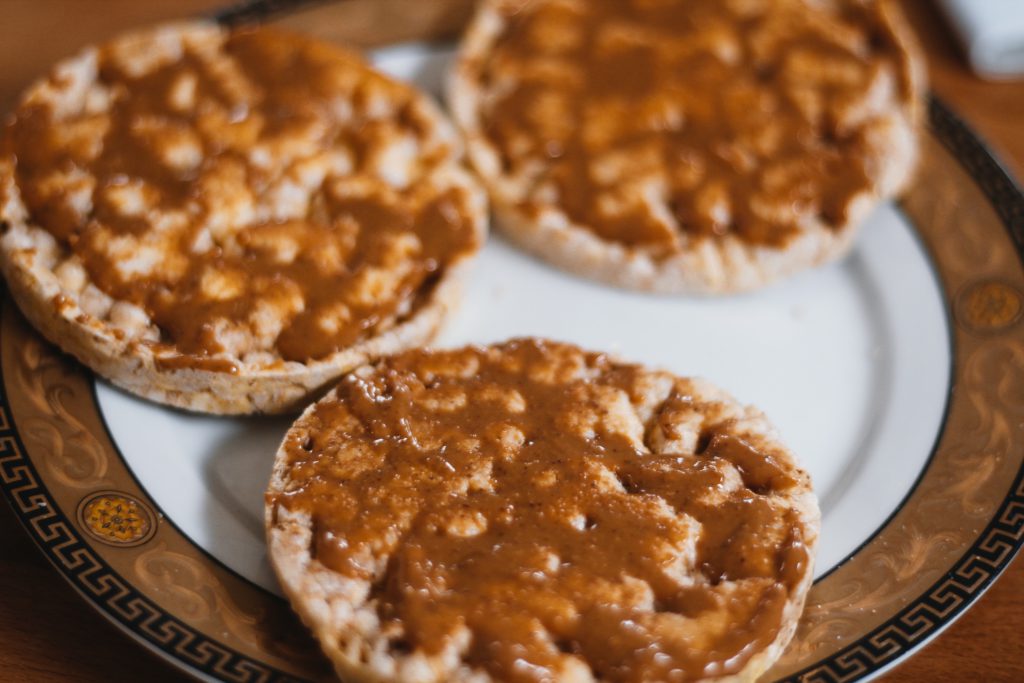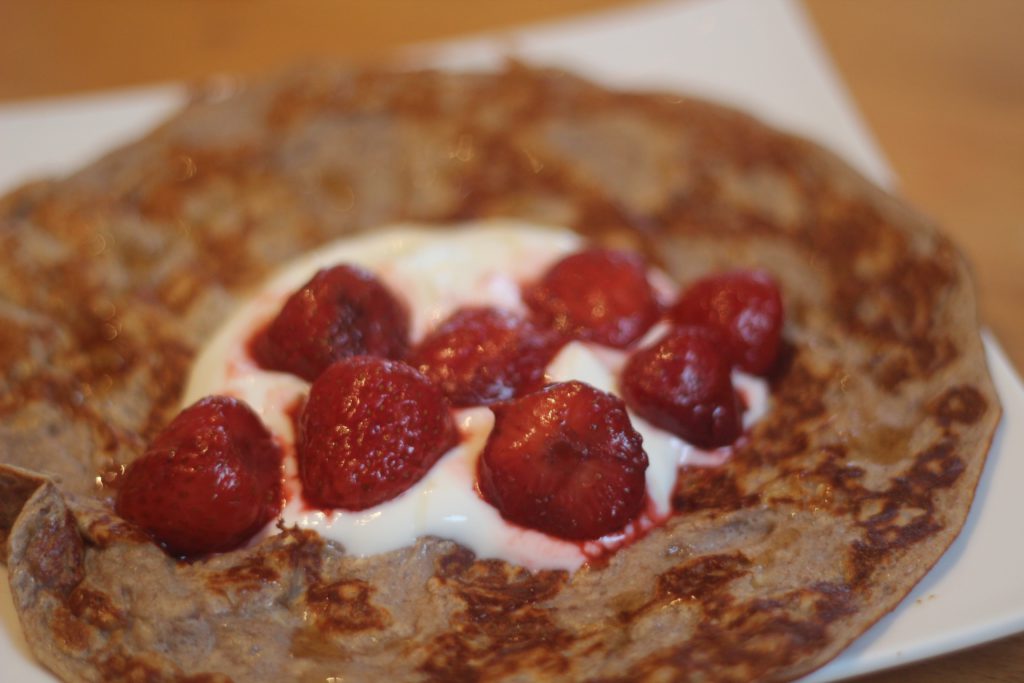 Banaan-ei-eiwit pannenkoek met yoghurt en diepvries aardbeien die ik een half uurtje heb laten ontdooien. Weer eens wat anders!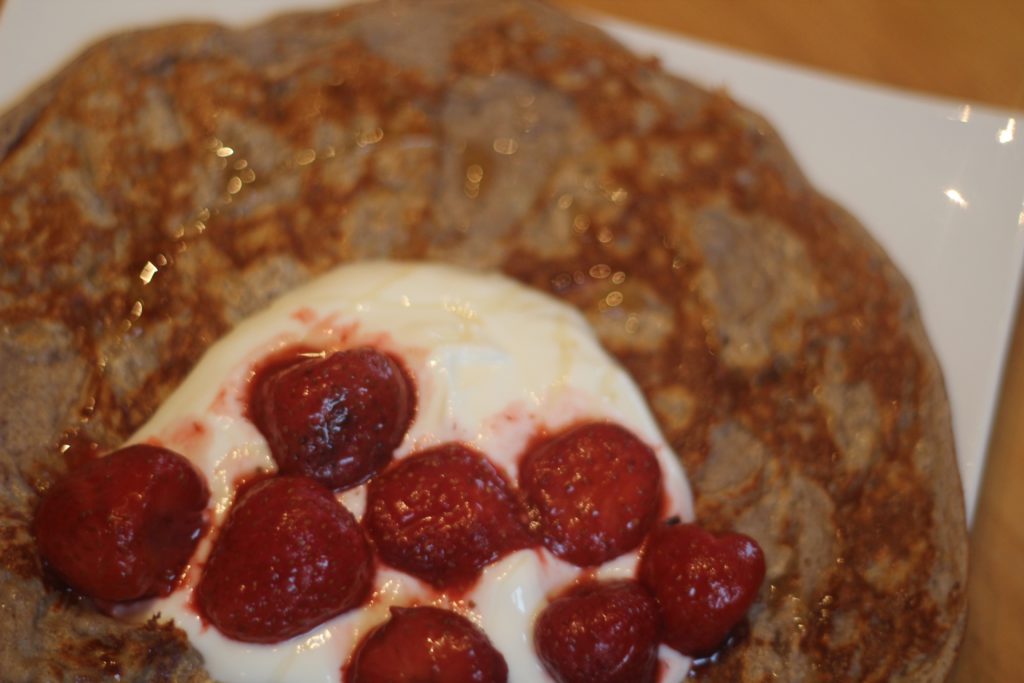 Oja en er gaat nog een theelepel maple syrup overheen.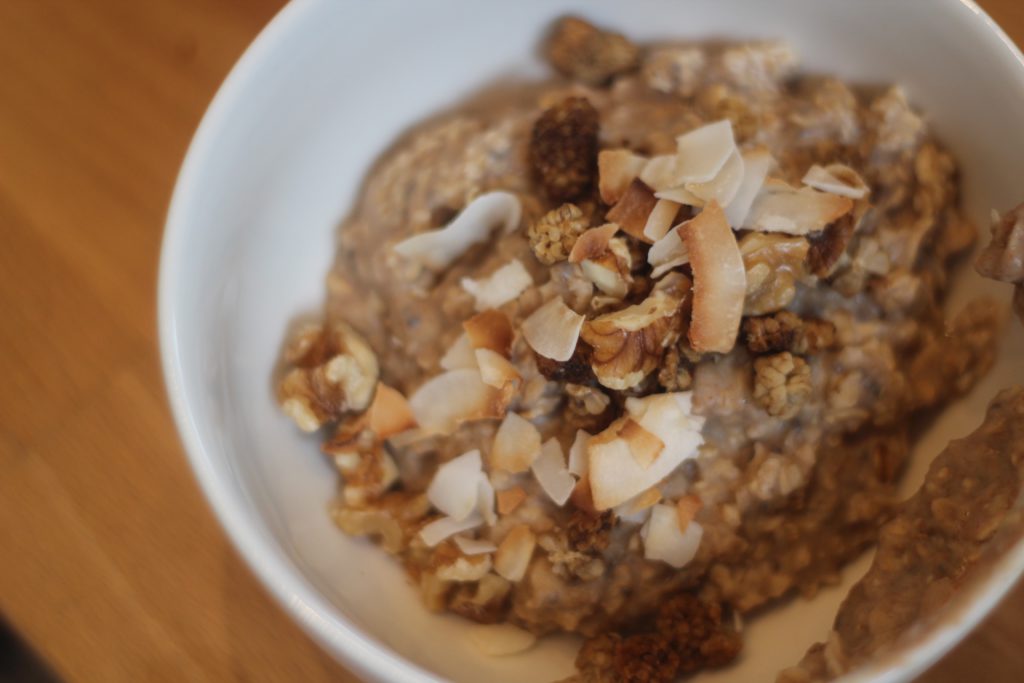 Havermoutpap blijft er in op deze koude ochtenden!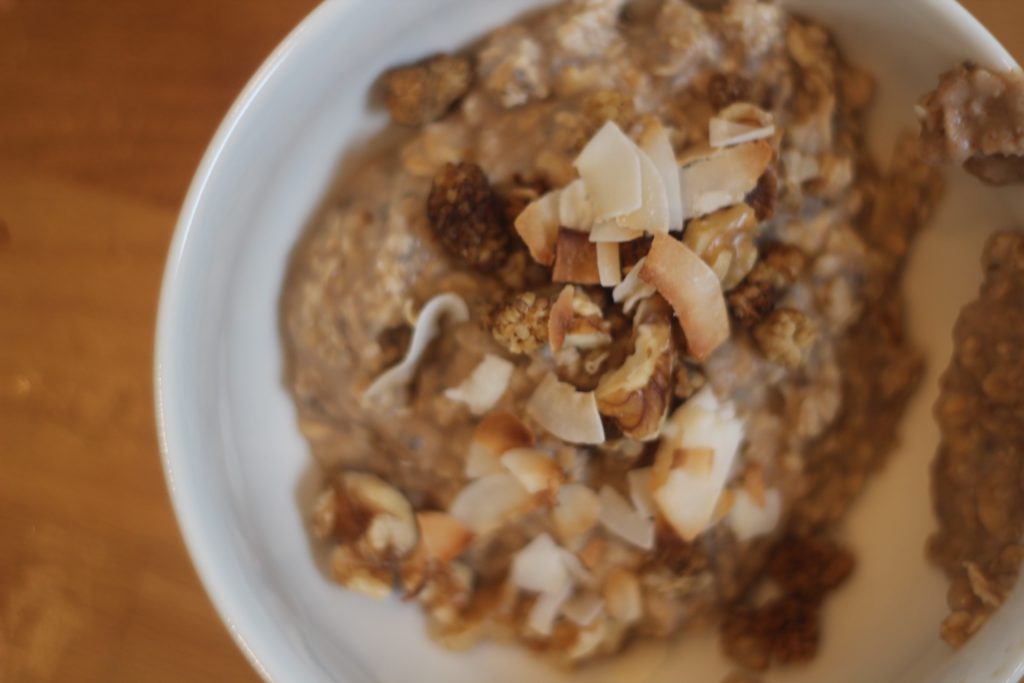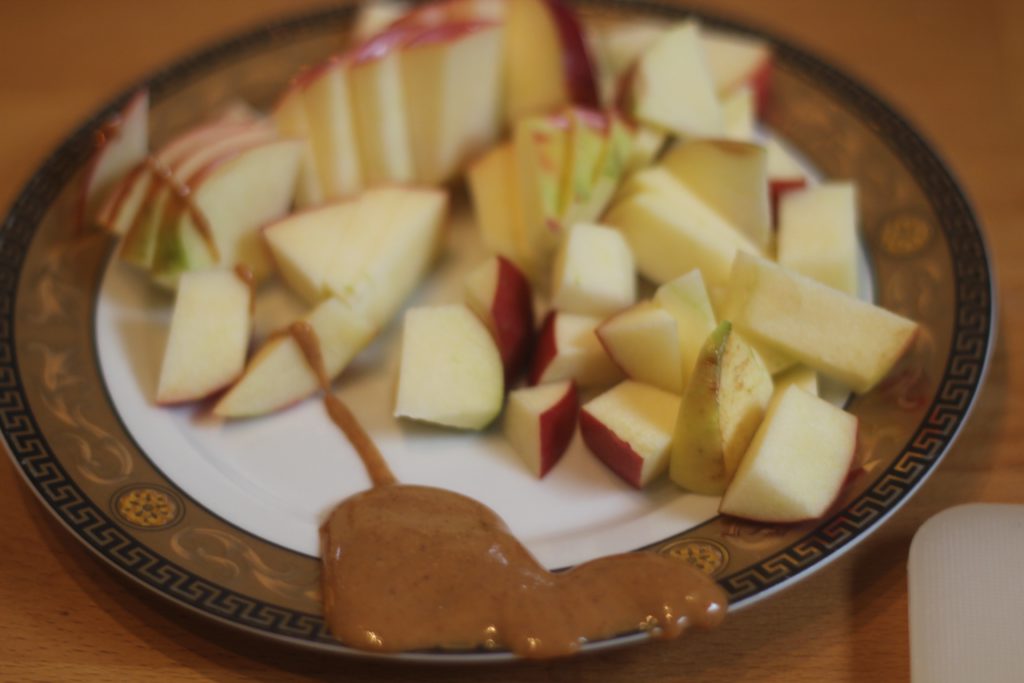 Snacken met een appel die ik dip in de pindakaas.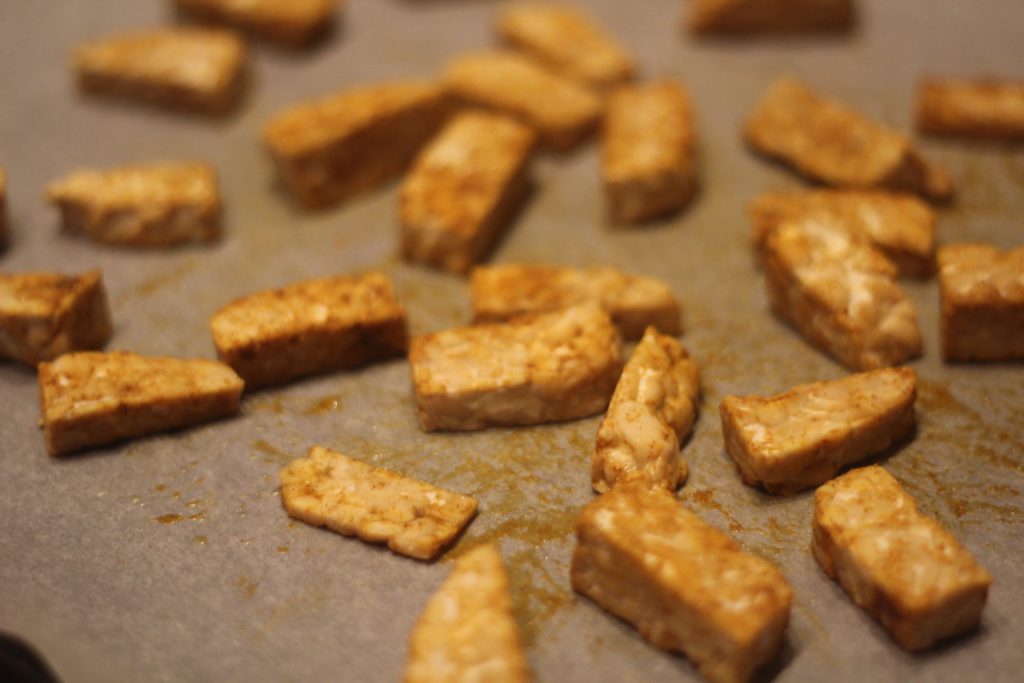 Sinds ik tempeh uit de oven heb ontdekt ben ik verslaafd! Voor nu vind ik het lekkerder omdat het niet zo droog wordt.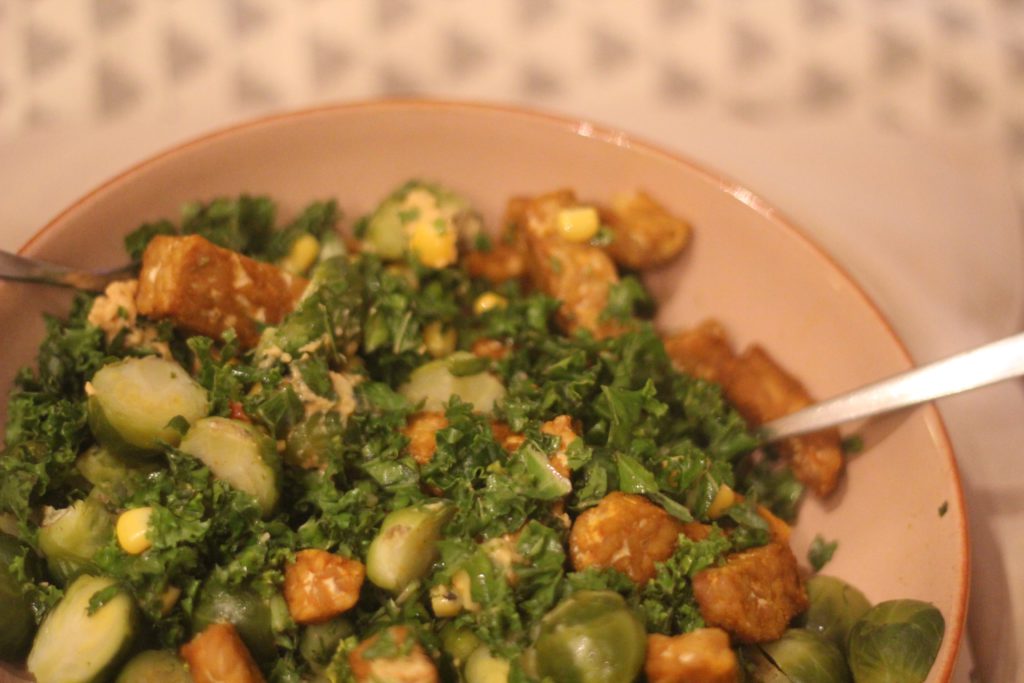 Salade van boerenkool, spruitjes, tempeh en mais.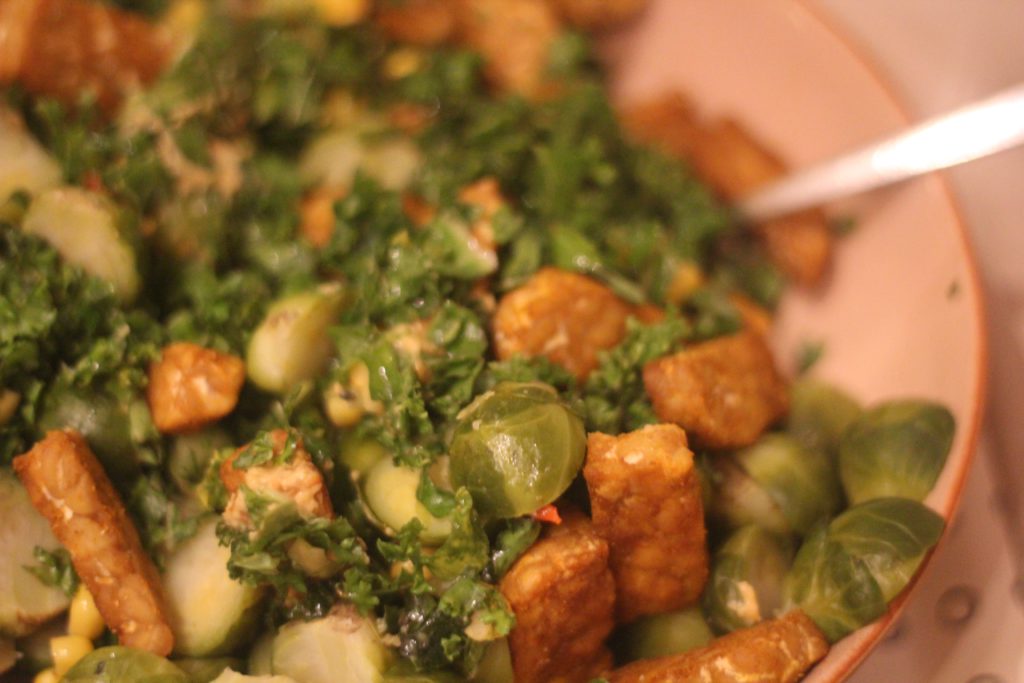 Zo, dat was het dan alweer voor het voedingsdagboek van deze week. Ik zou zeggen, laat een volgende week met lekker eten maar komen!
Heb je nou vragen over wat ik eet, waarom ik het eet of hoe ik het klaarmaak? Laat het dan weten in de comments! Ik probeer altijd zoveel mogelijk comments te beantwoorden of de vragen mee te nemen in een volgend artikel!