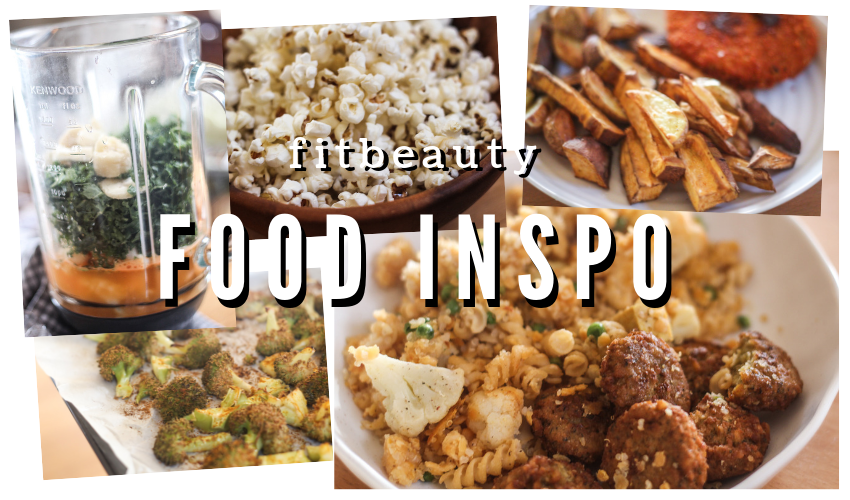 Ik heb weer een heerlijk voedingsdagboek voor je klaar staan! Ik zeg heerlijk, omdat ik zelf zat te kwijlen bij de foto's. Van lekker gezond en voedend tot minder gezond en lekker eten, het staat er allemaal weer bij vandaag!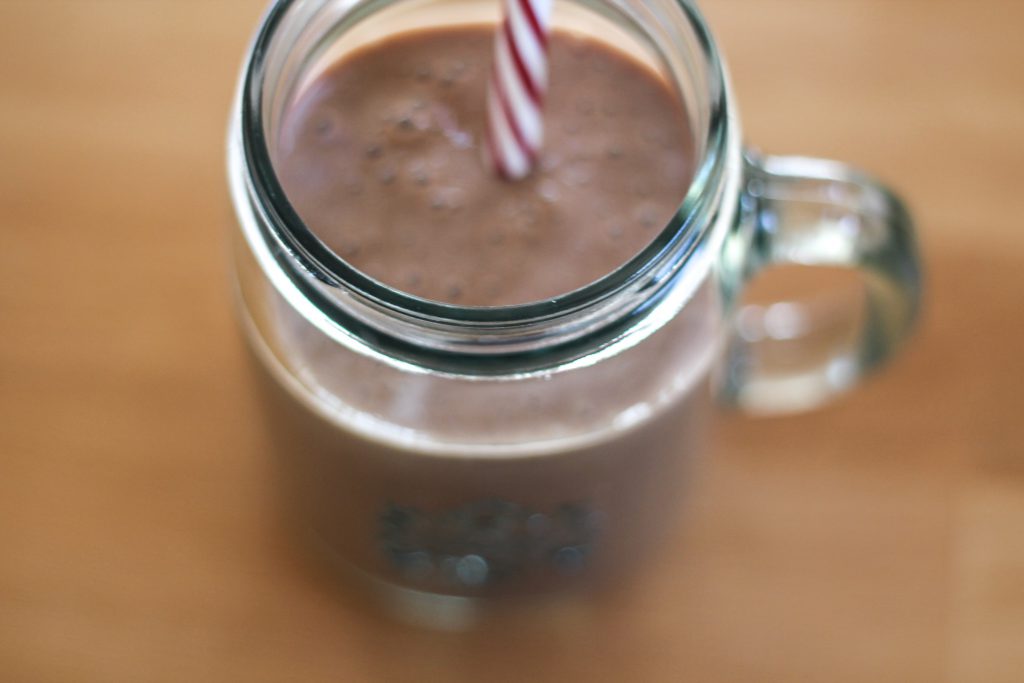 We beginnen met een chocolade-espresso smoothie met chocolade (vegan) eiwitpoeder, en amandelmelk.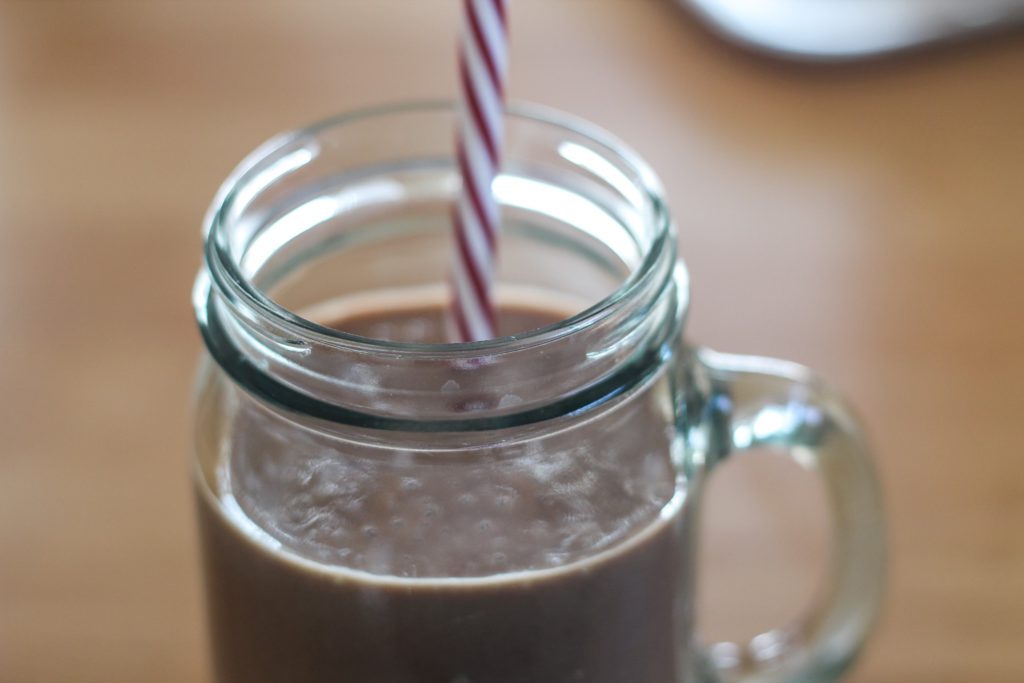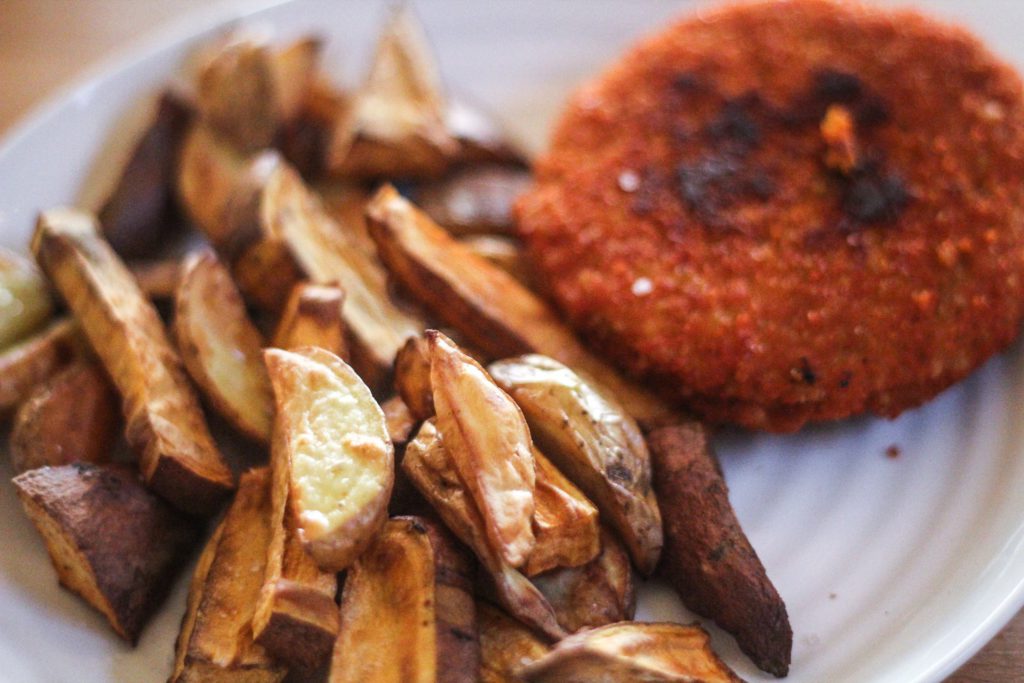 Gewone en zoete aardappel uit de airfryer met een vegetarische burger (Aziatische schijf?) van de Lidl.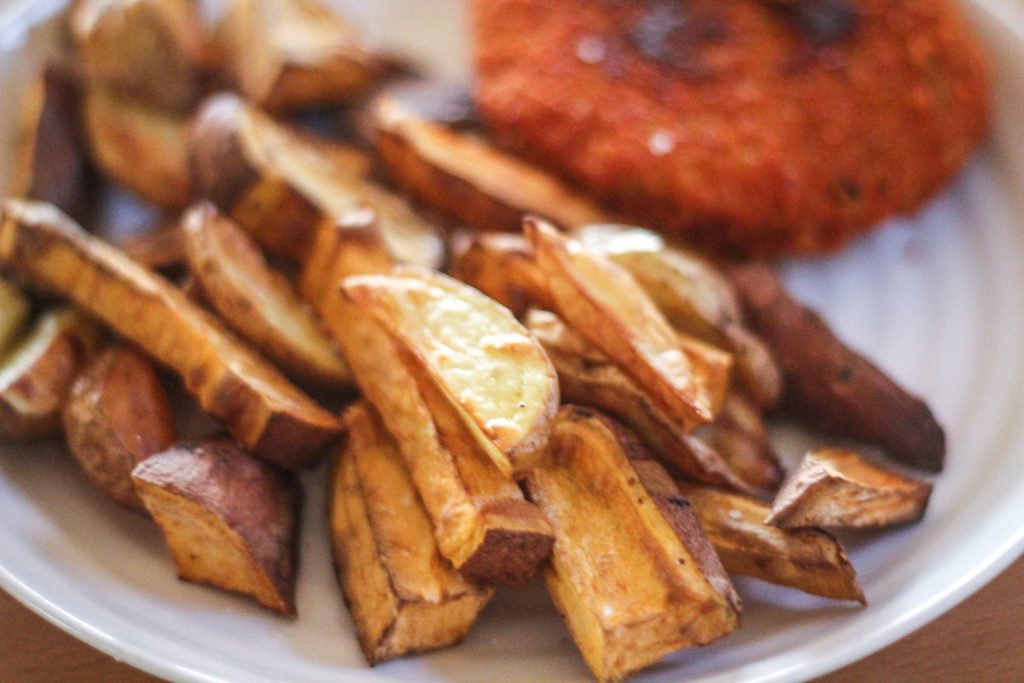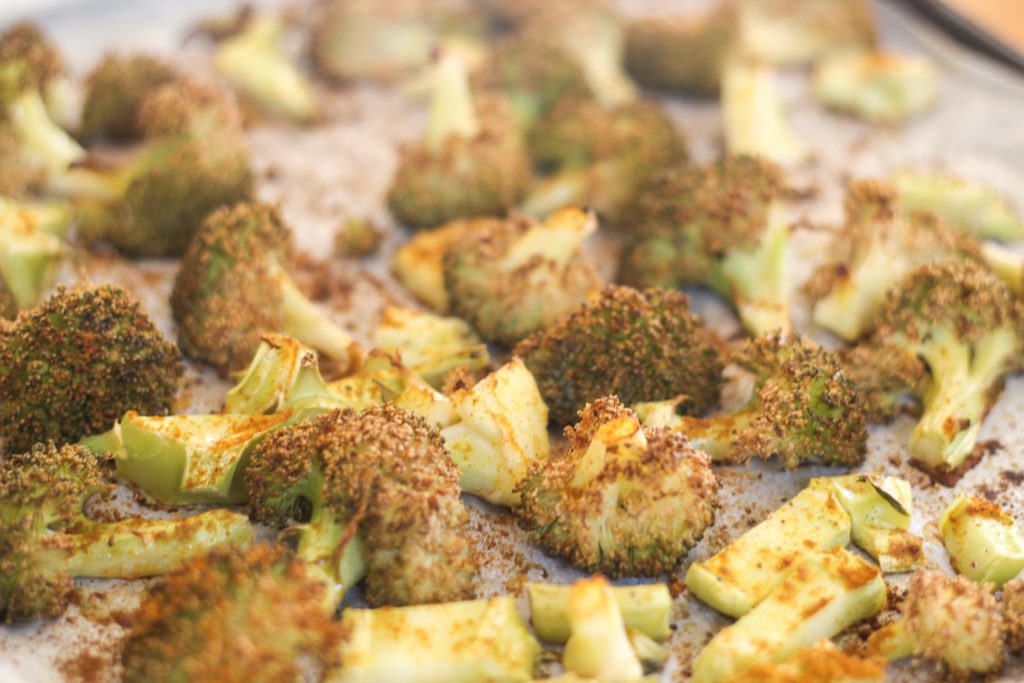 Broccoli uit de oven, flink gekruid.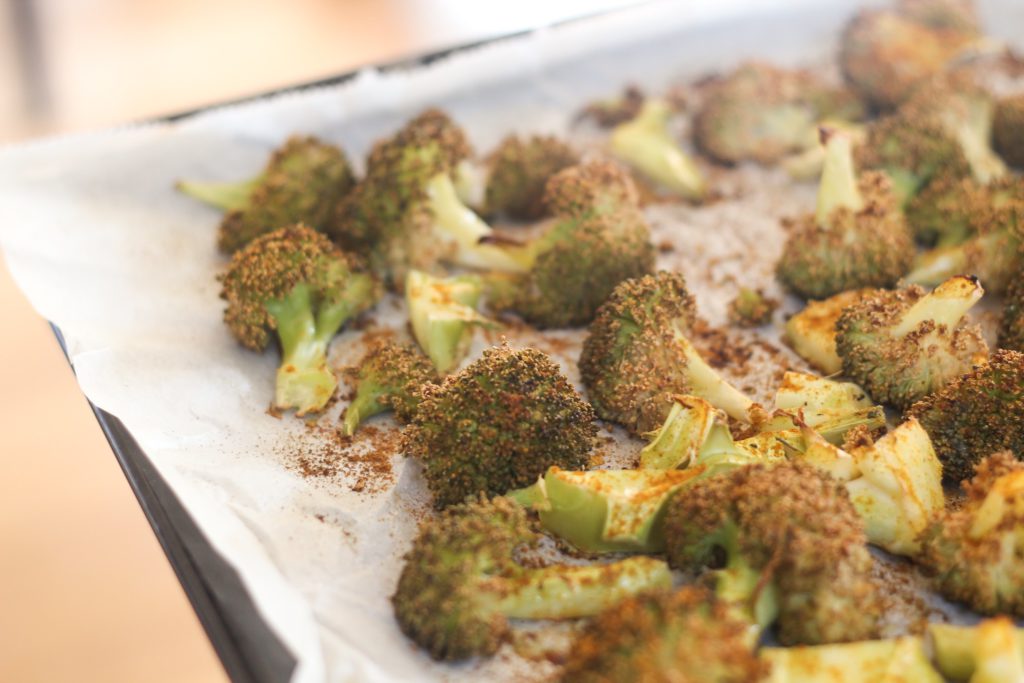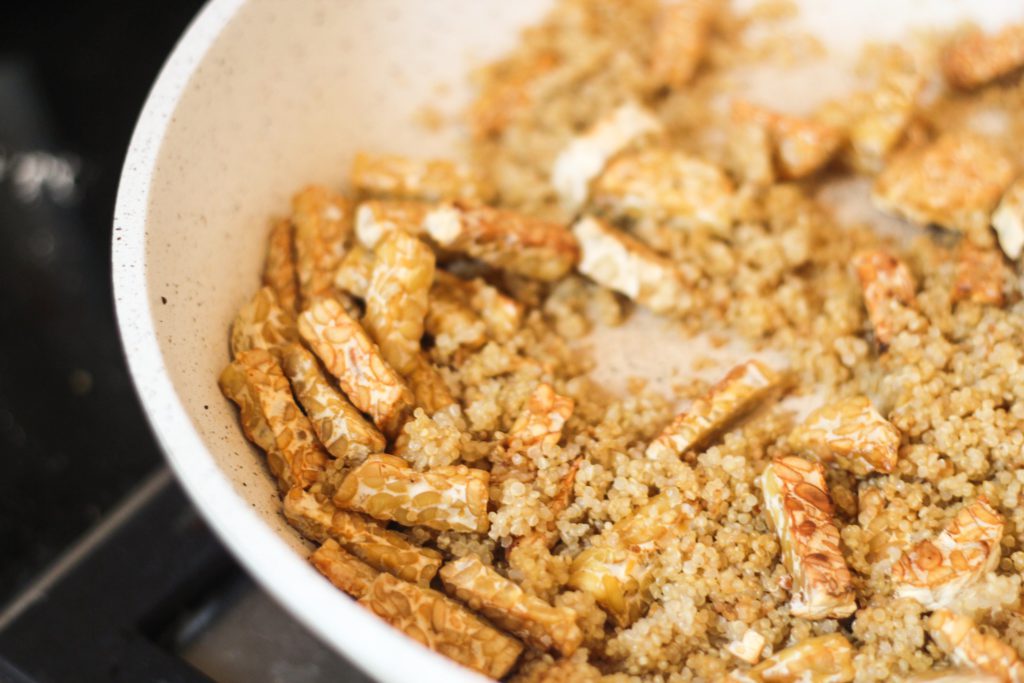 Quinia en tempeh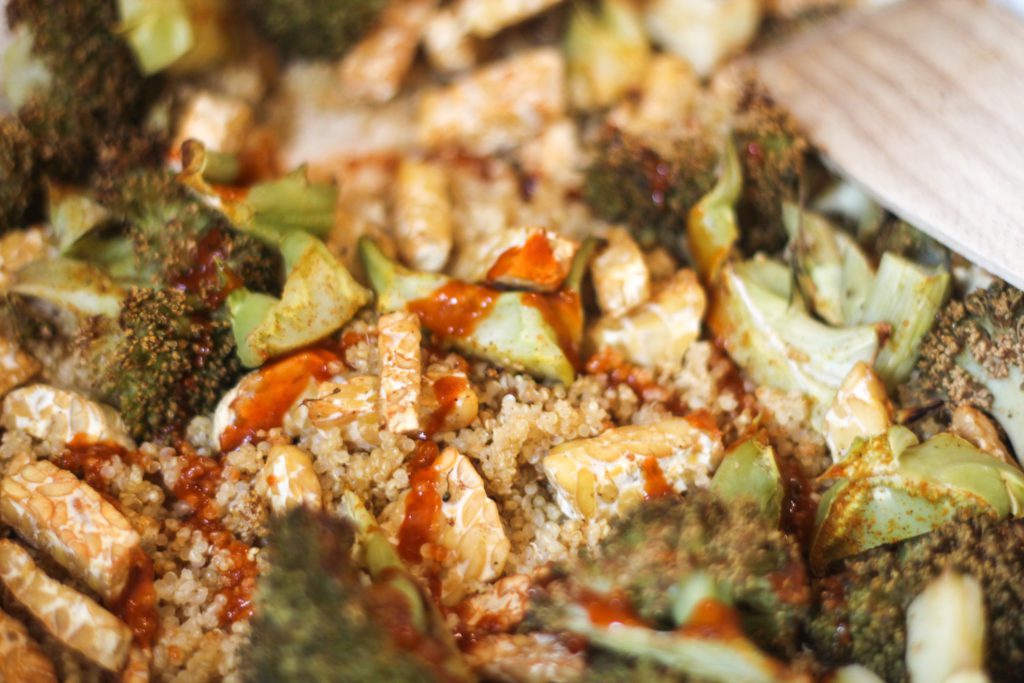 Daar gaat de broccoli dan bij met wat Sriracha saus, lekker pittig!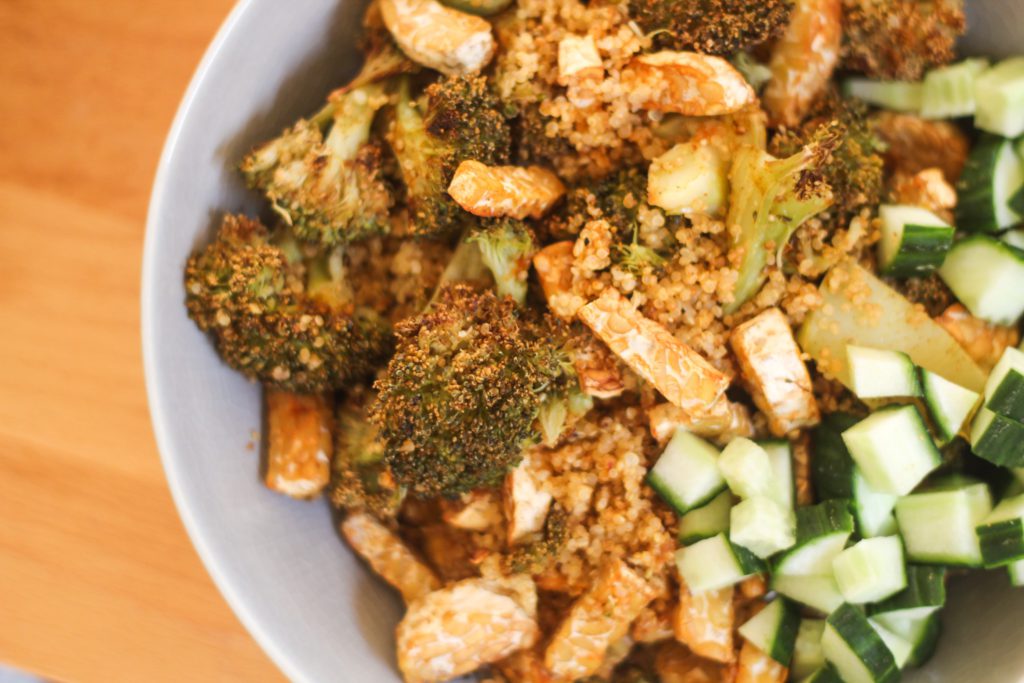 Met een frisse tegenhanger; wat komkommer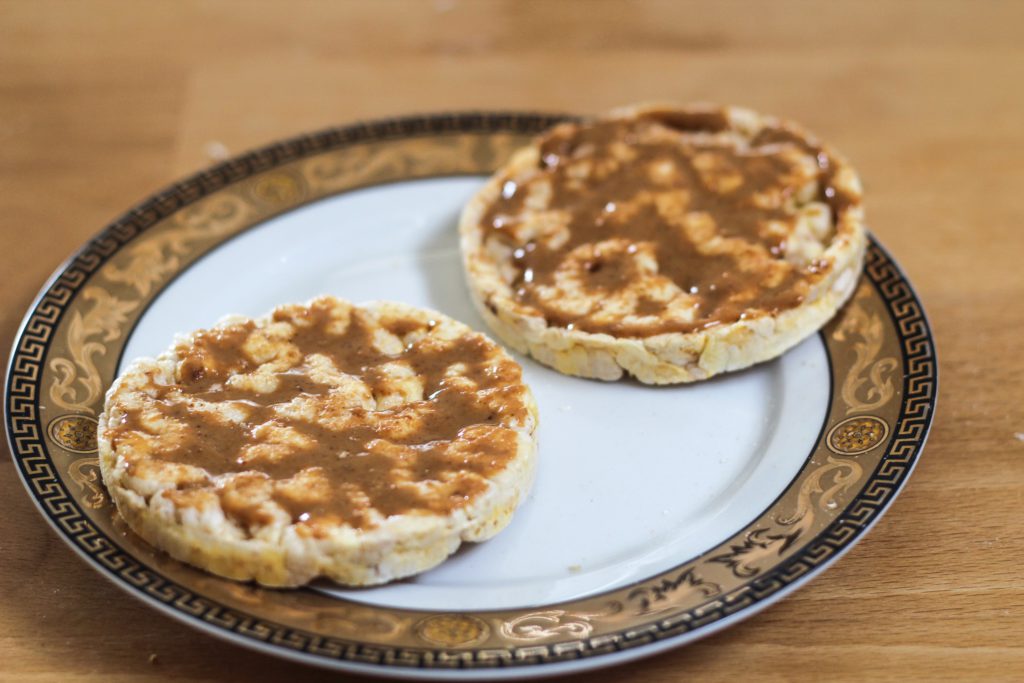 Maïswafels met pindakaas als snack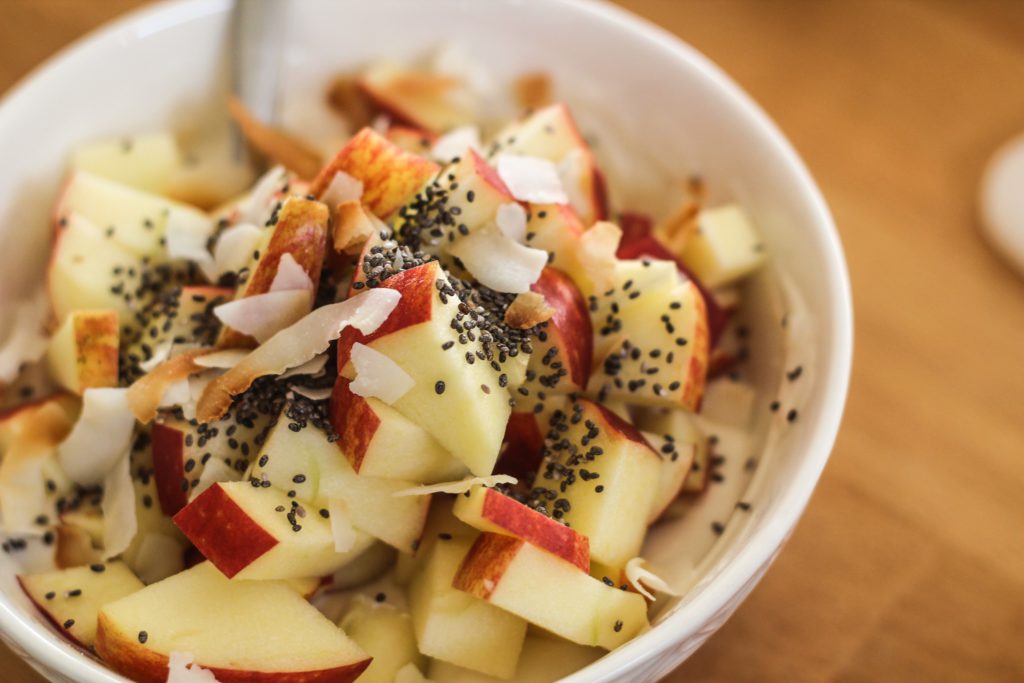 Yoghurt met appel, chiazaad en kokos.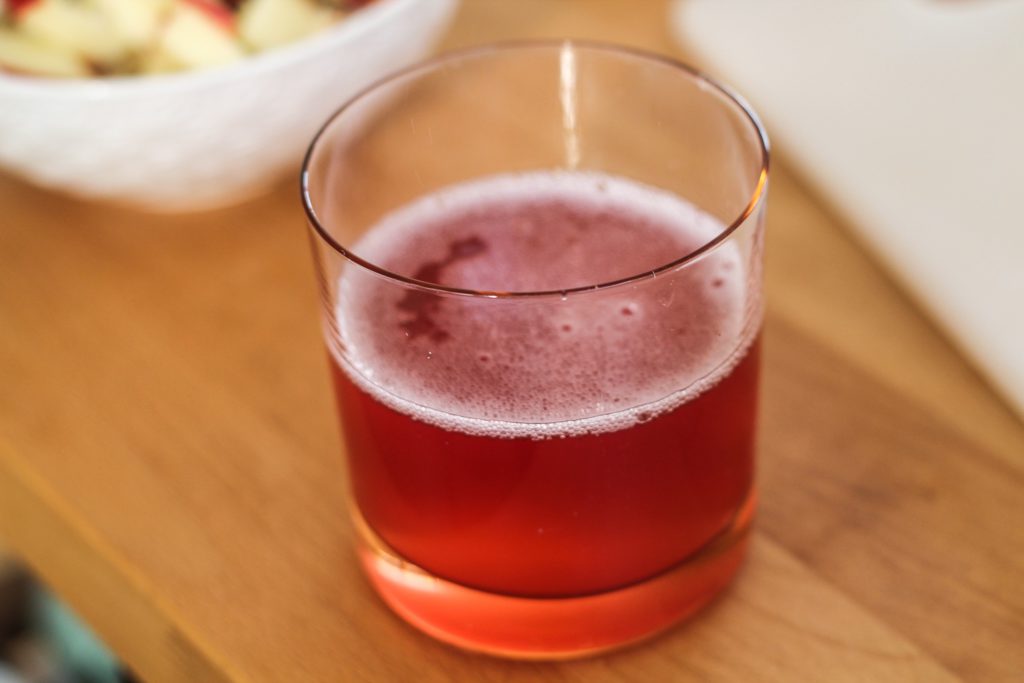 Met een glas kombucha (wat?) erbij.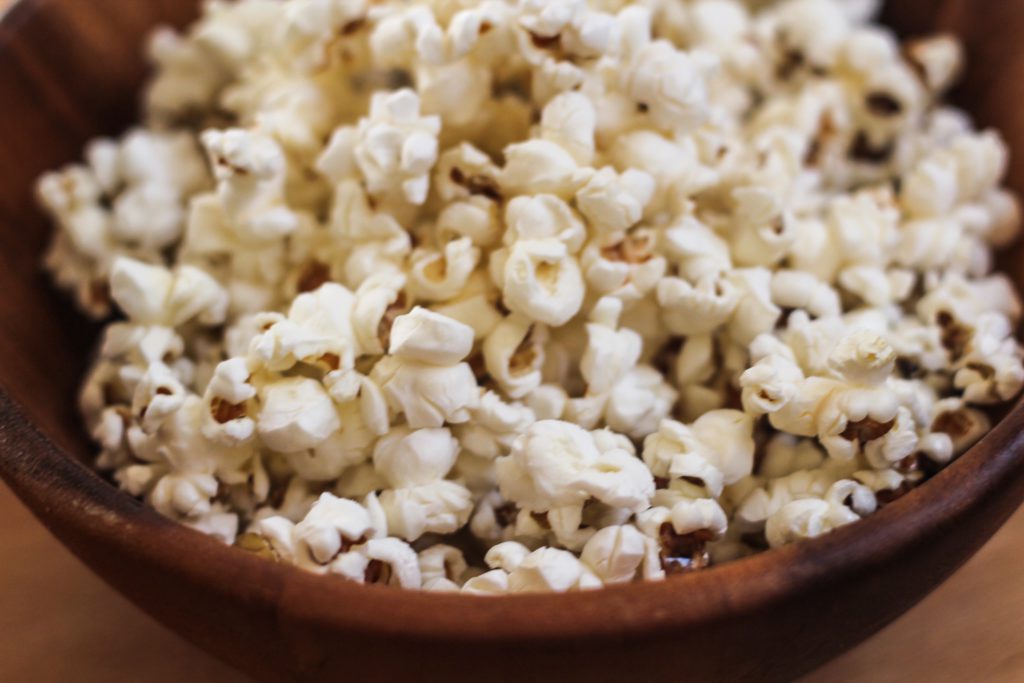 Zelfgepopte popcorn!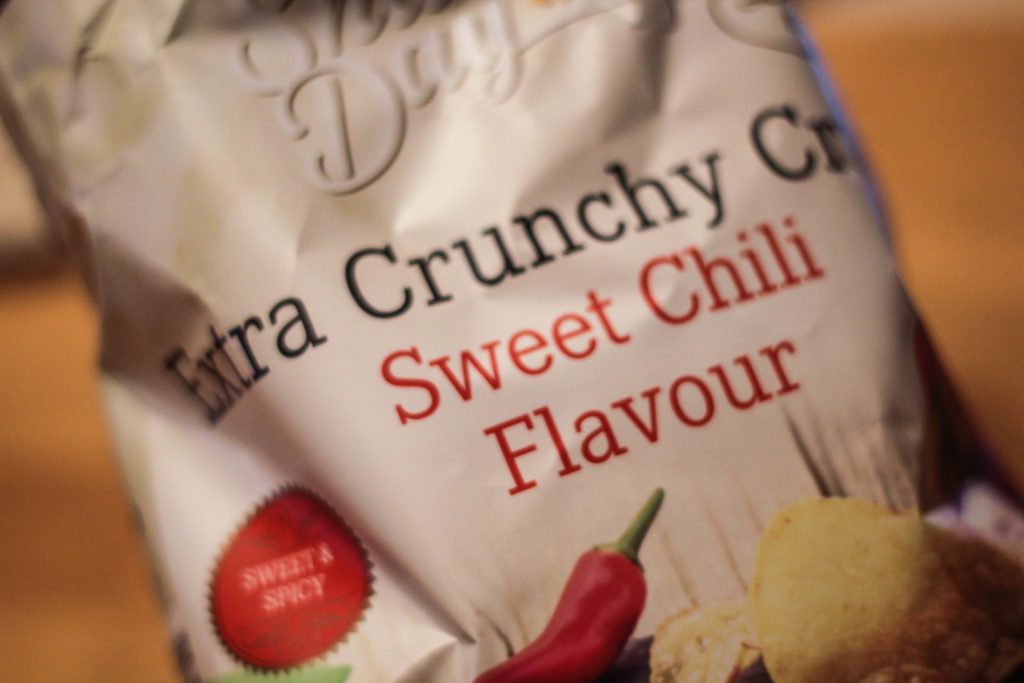 Mijn lievelingschipssmaak! Sweet Chili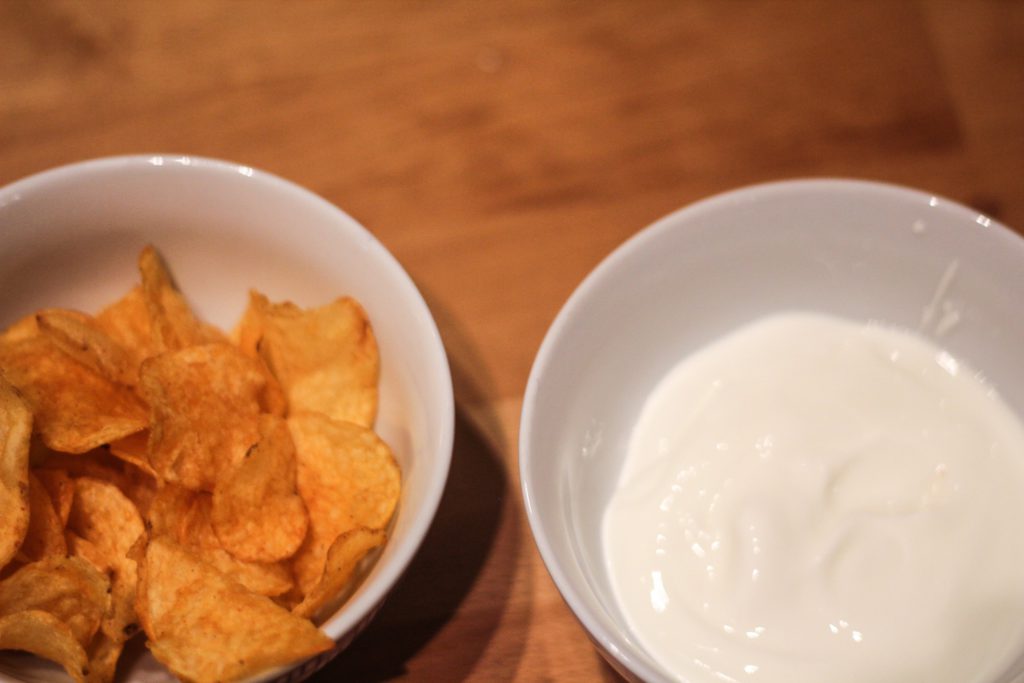 En dan vooral met yoghurt, jum!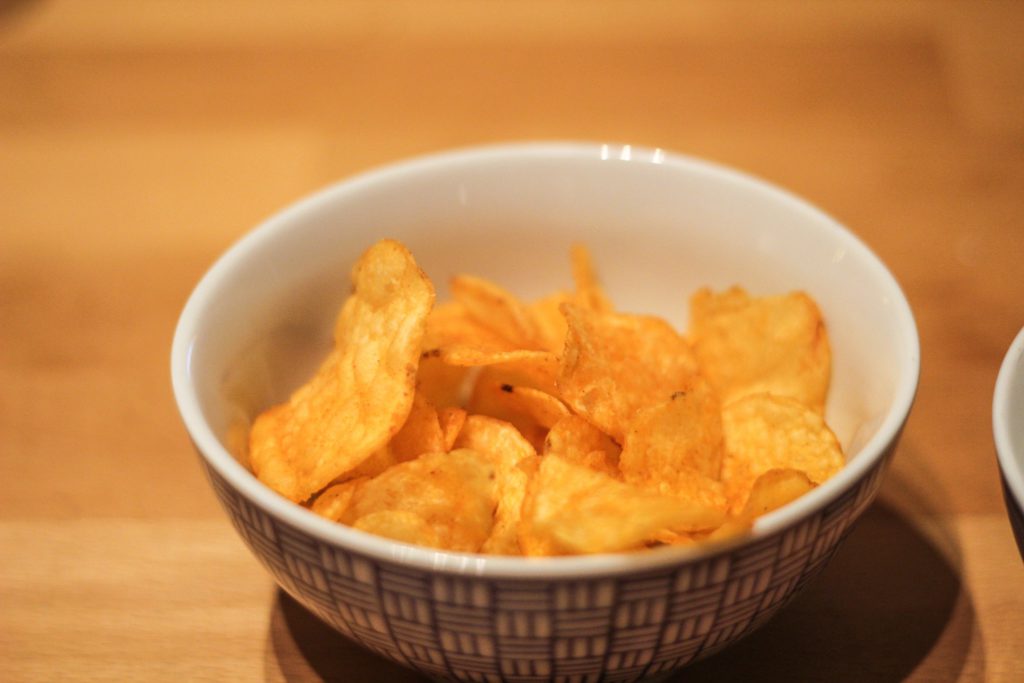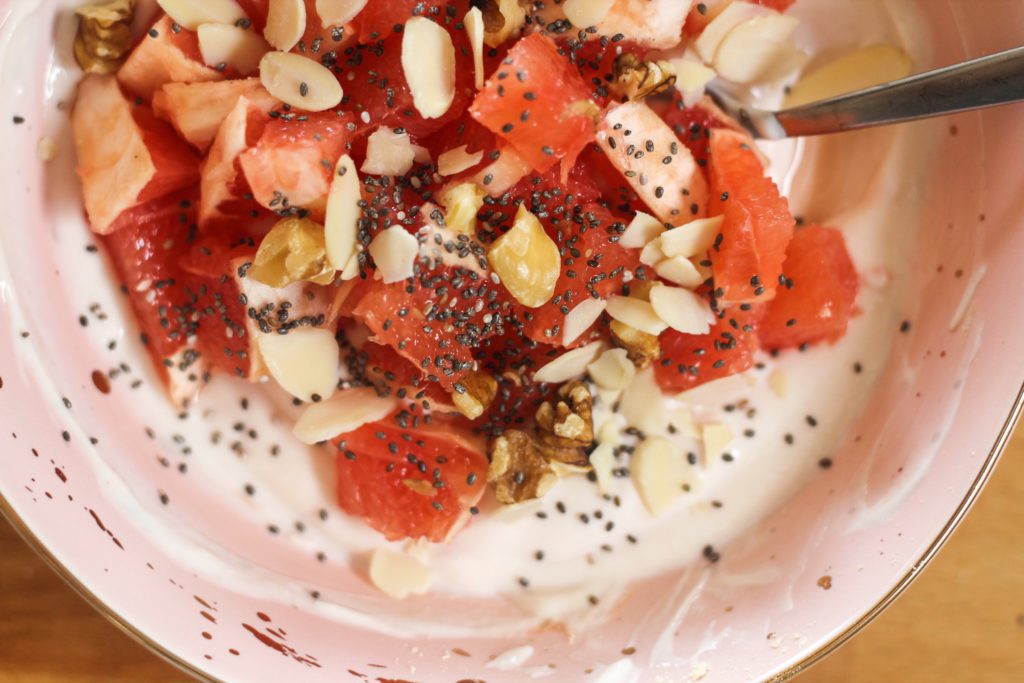 Dit ziet er fris uit, yoghurt met grapefruit, chiazaad, amandel en walnoten.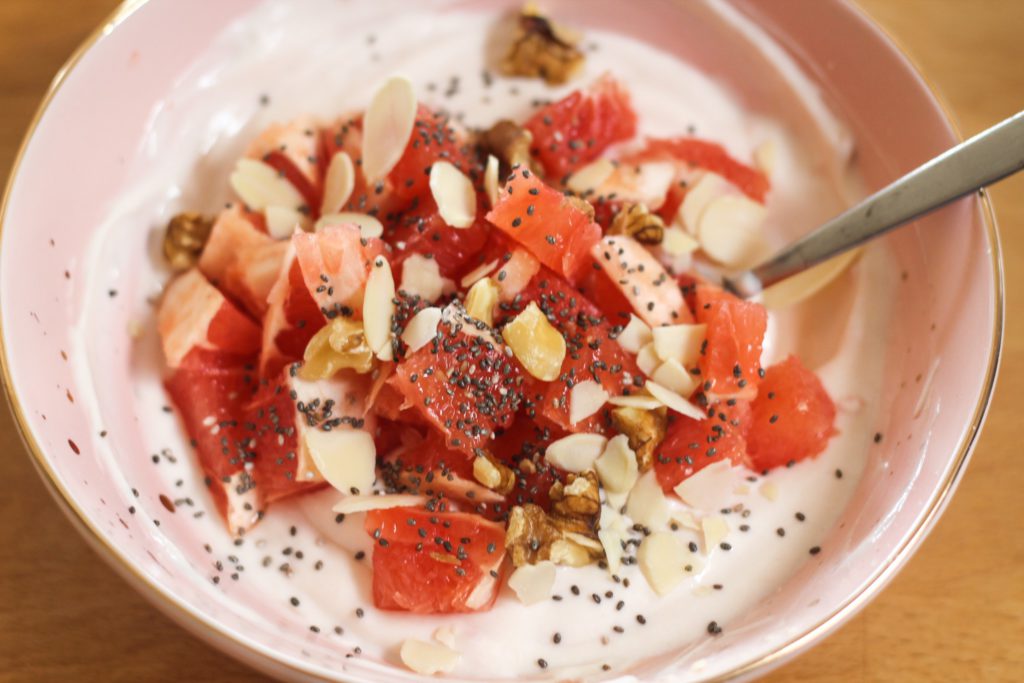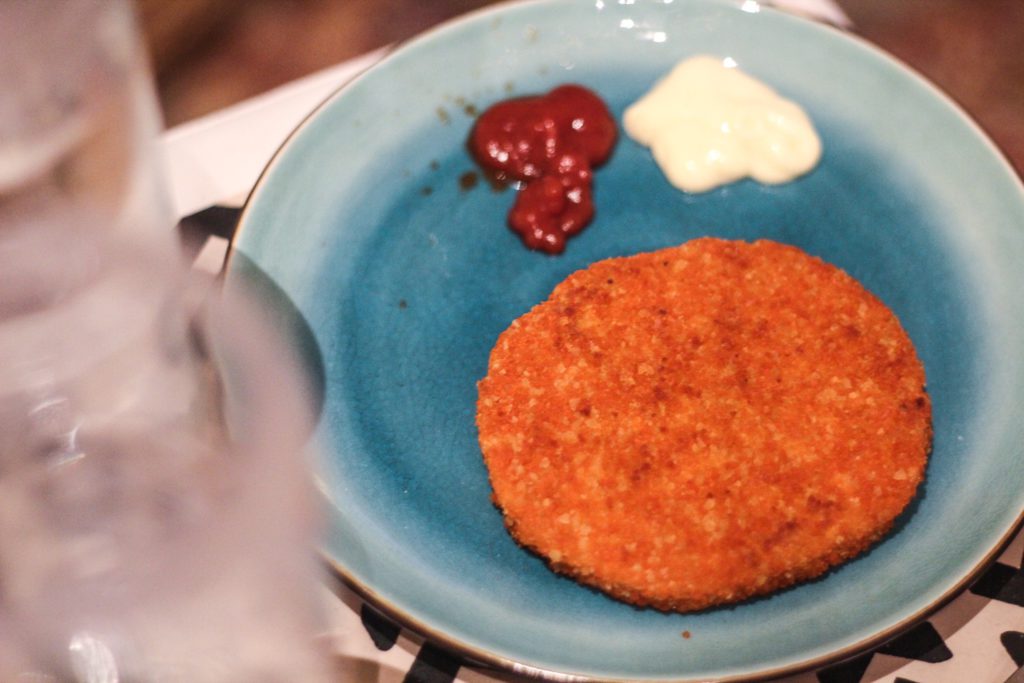 Weer zo'n vegetarische 'schijf' met ketchup en mayo. Daarnaast had ik een salade. Balans 😉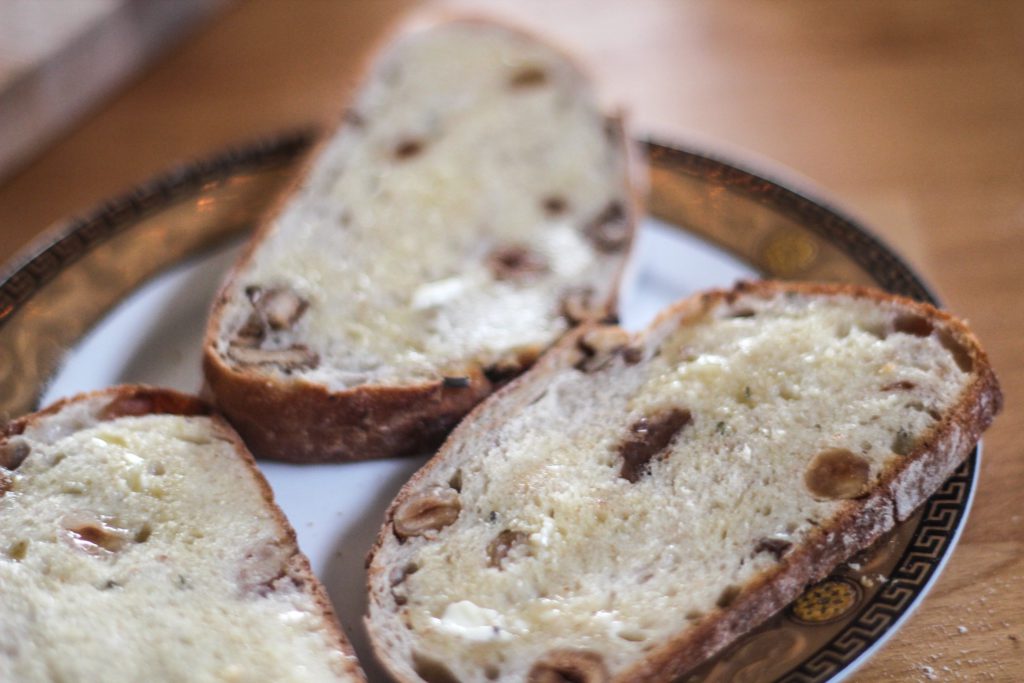 Het lekkerste honing walnoten brood dat ik ooit heb gegeten, komt van Scratch (Zwanenburg), lekker met wat boter als het net van de grill afkomt en warm is.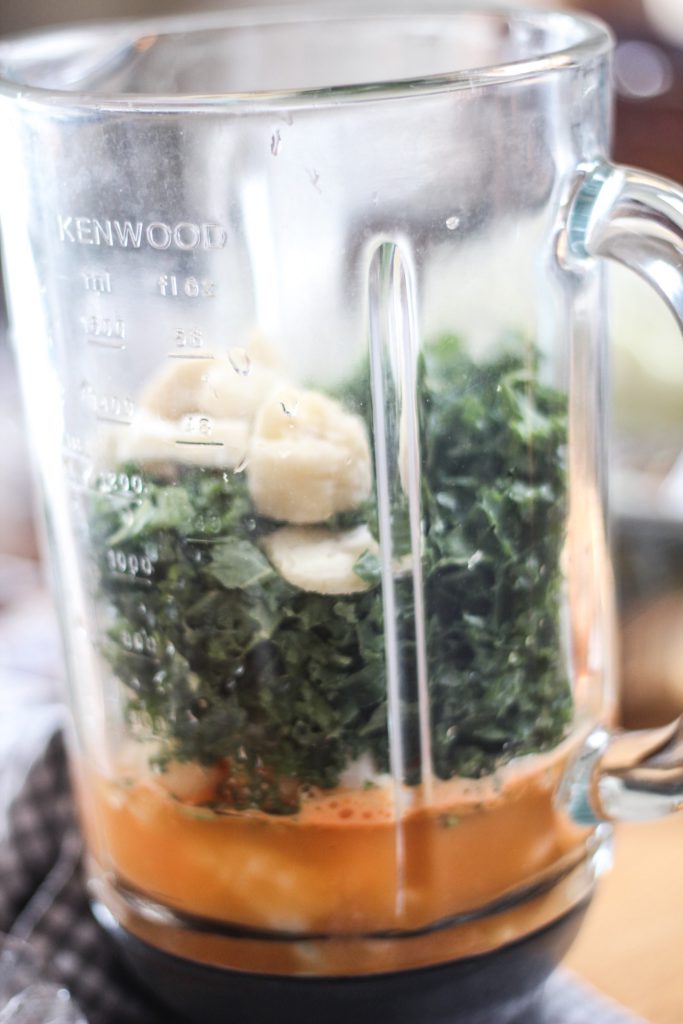 Smoothie in the making: sinaasappel, wortel, gember en citroen uit de juicer + boerenkool + bevroren banaan + eiwitpoeder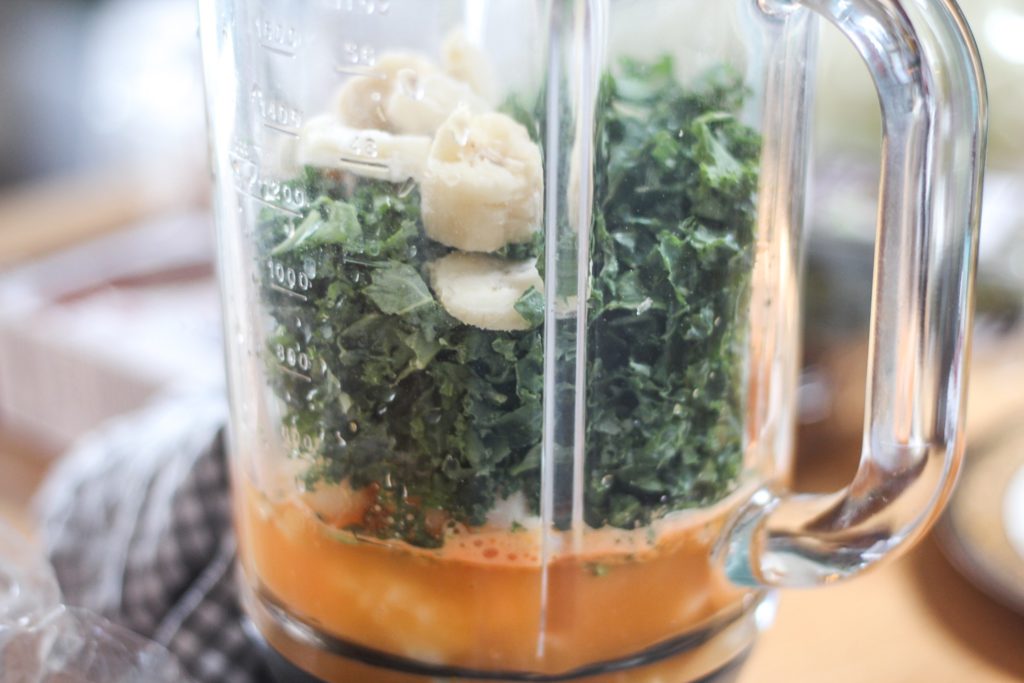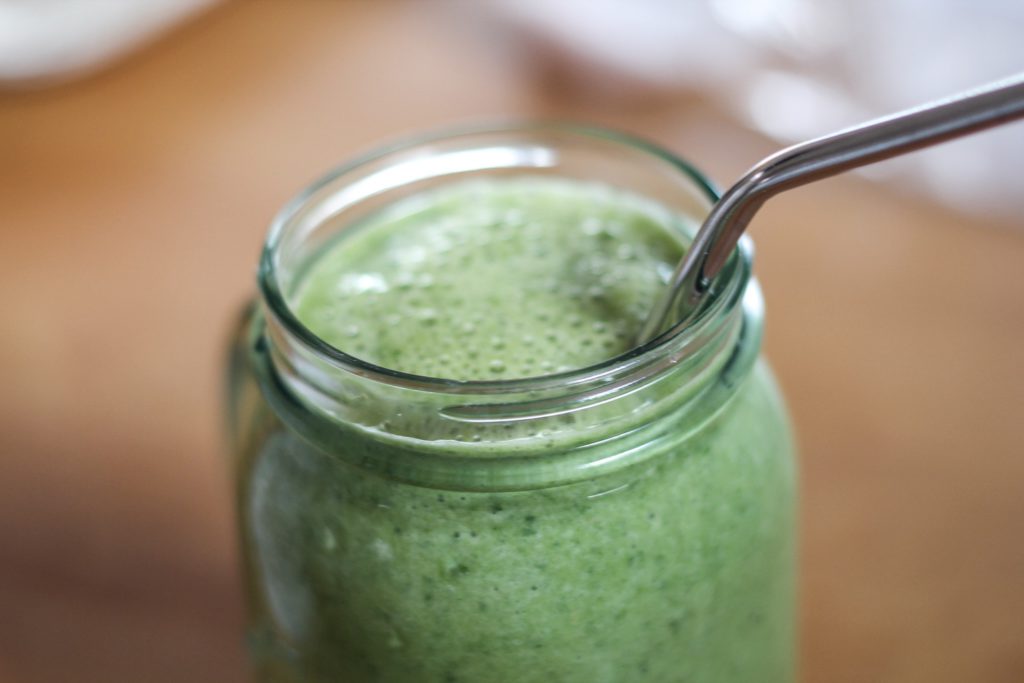 BOMVOL vitamines en mineralen.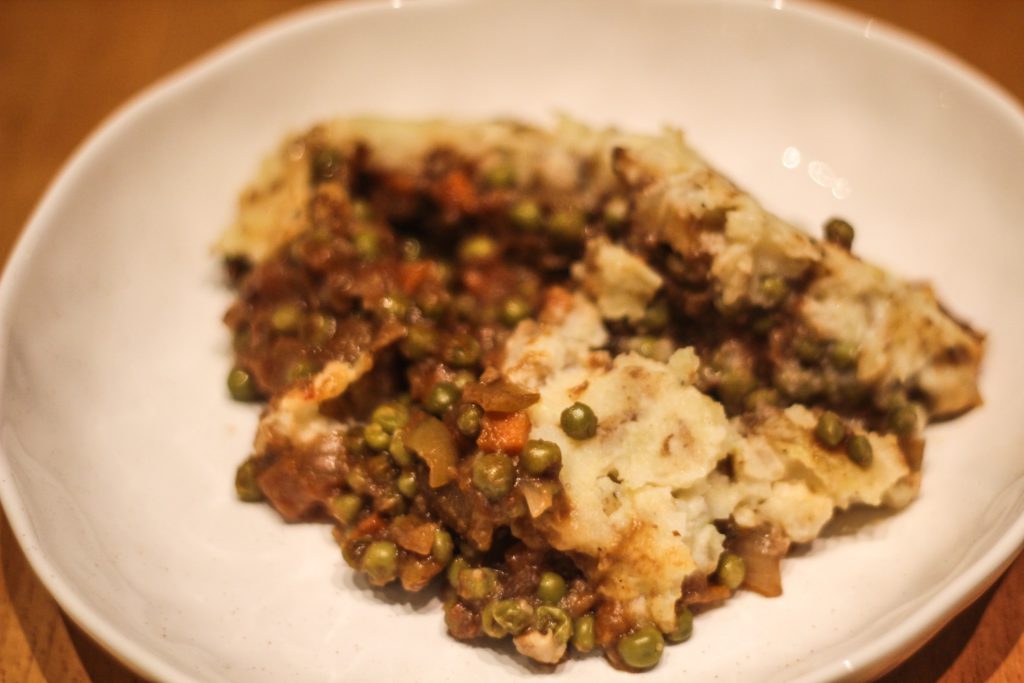 Ohh dit was een heerlijk gerecht waar ik nog restjes van over had. Een vegetarische Shepherd's Pie, het recept staat in mijn kerstmis e-book!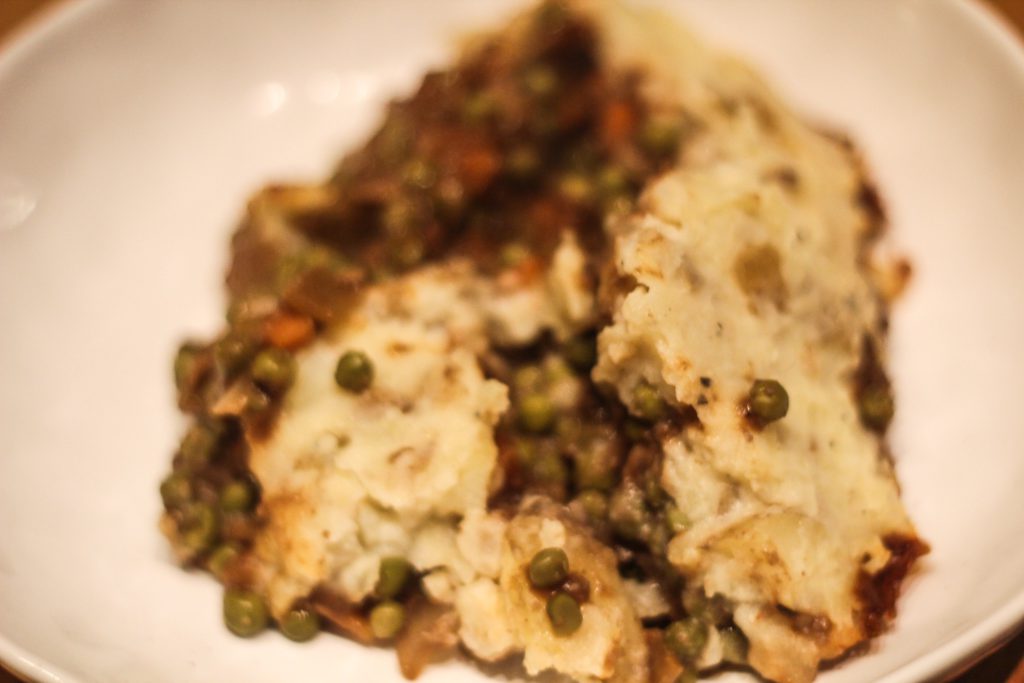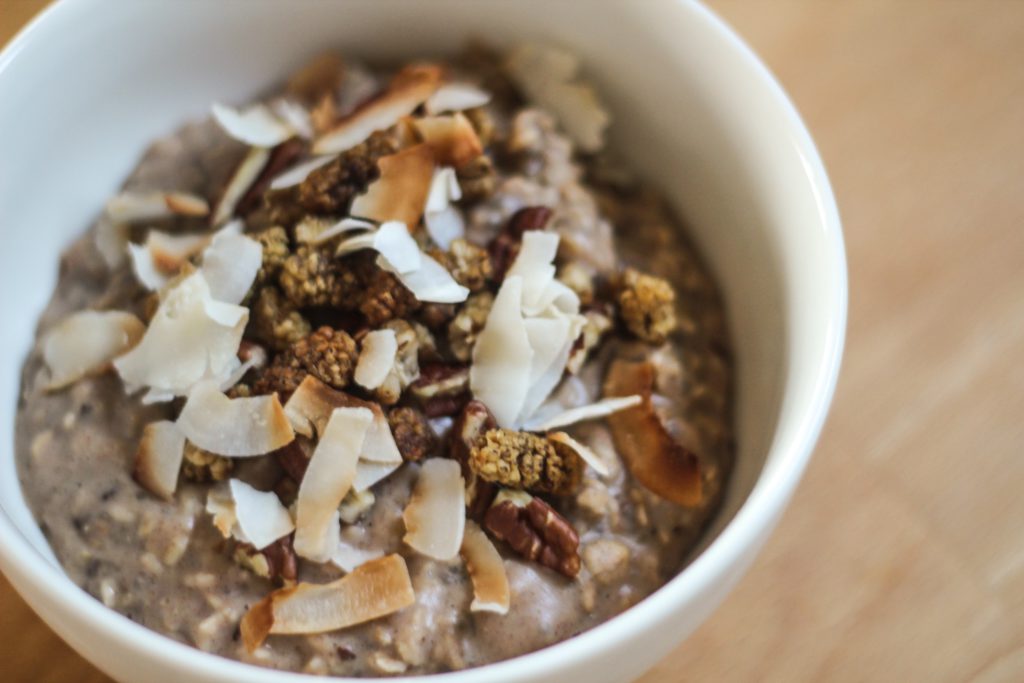 Ochtendje met een havermout ontbijt.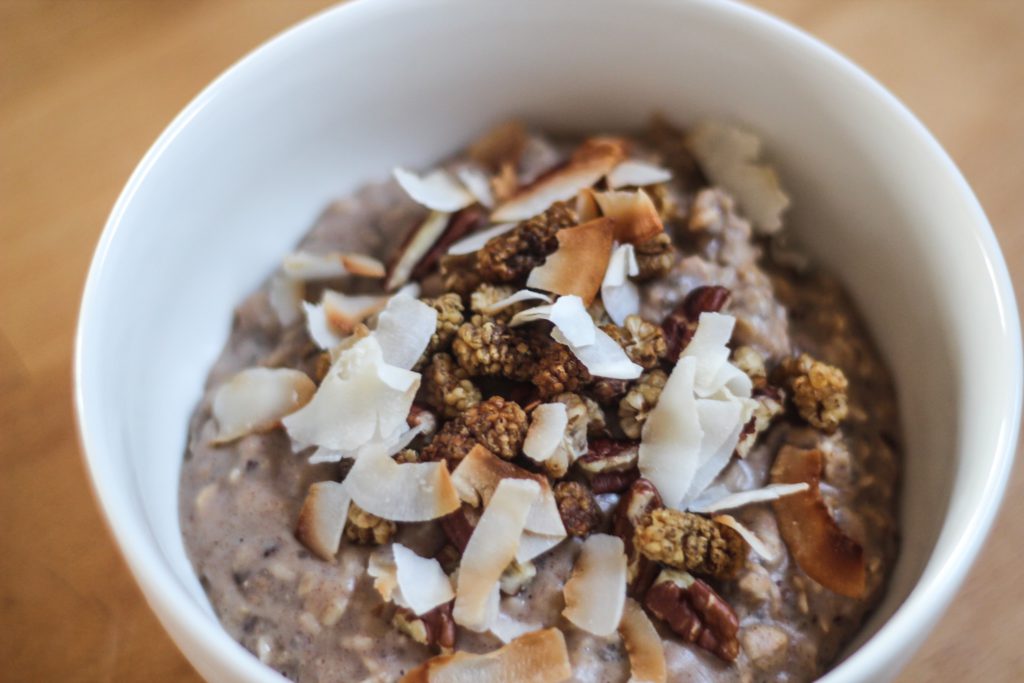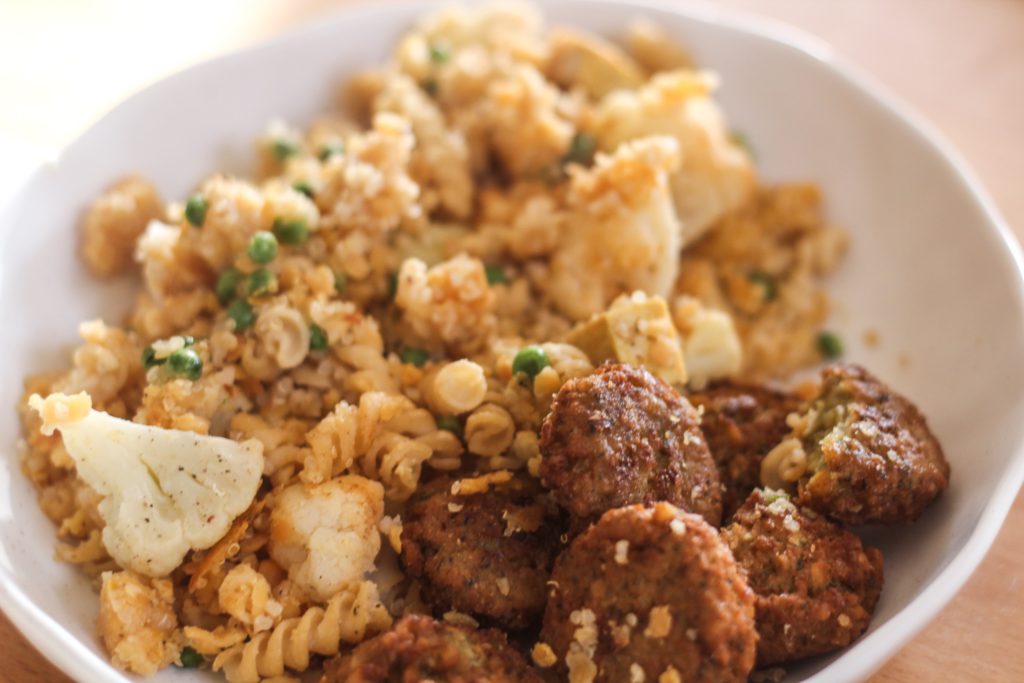 Restjes bij elkaar gegooid: linzenpasta met bloemkool, linzen en doperwten + falafel.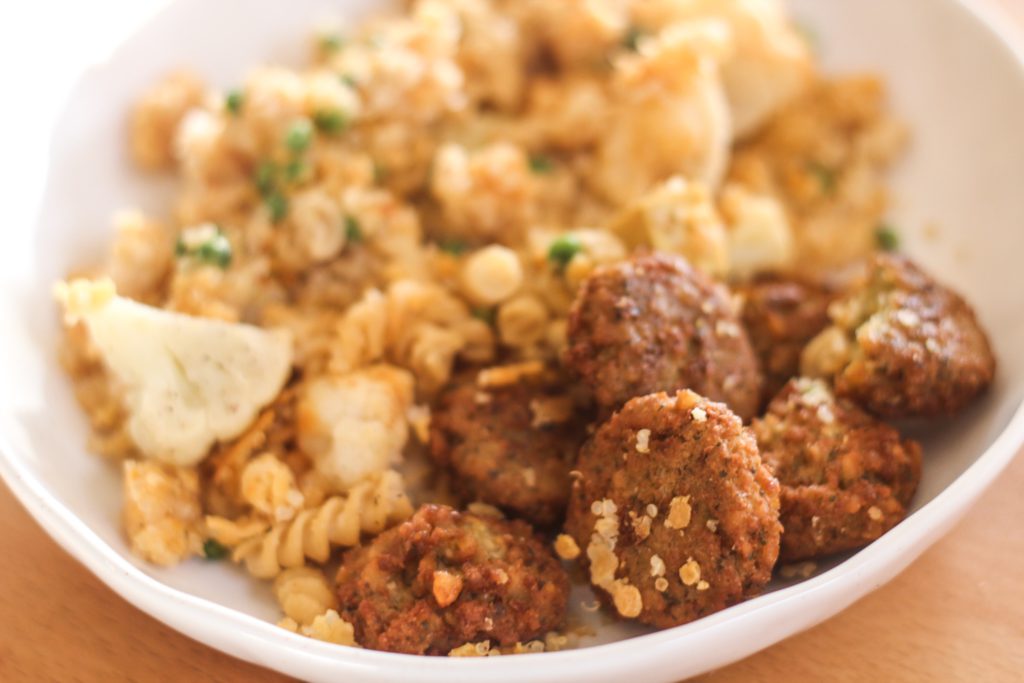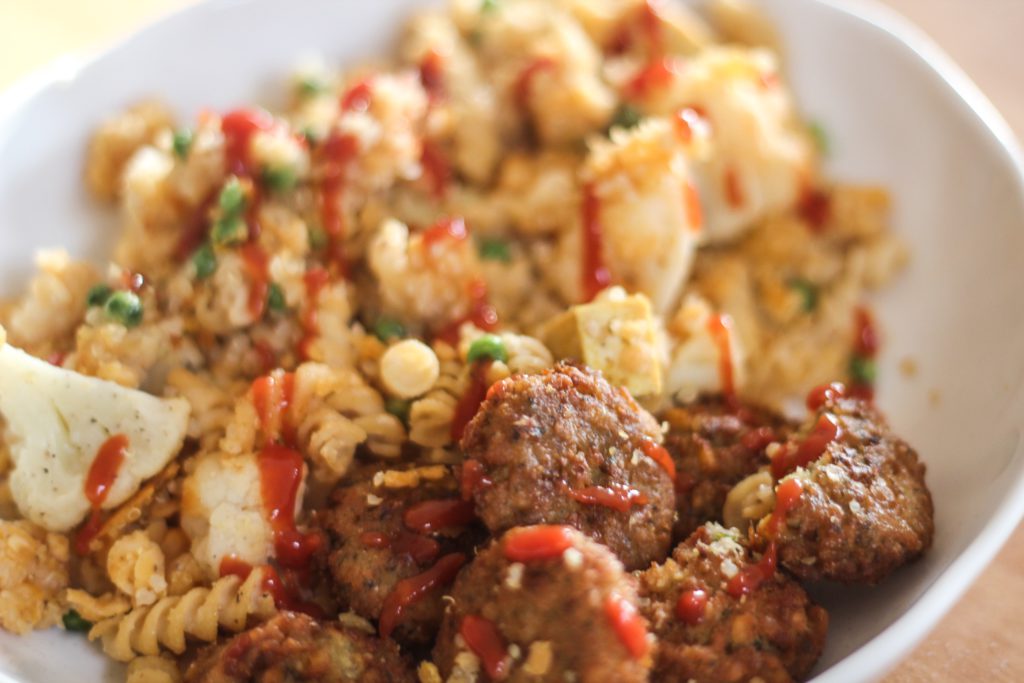 + Sriracha saus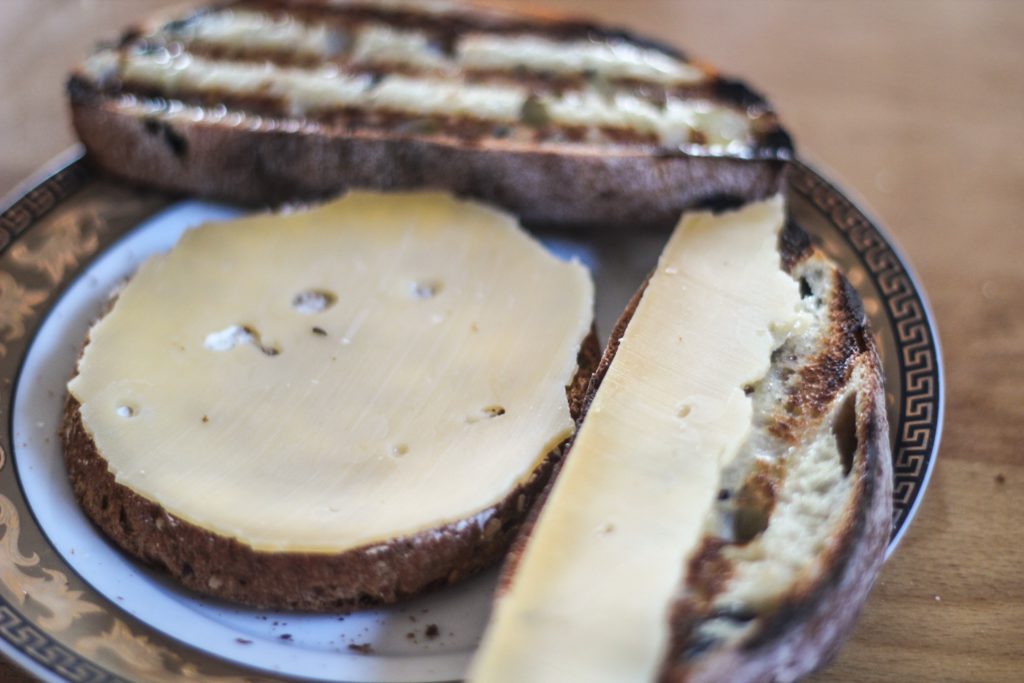 Trek in brood en beschuit en kaas en nog meer kaas..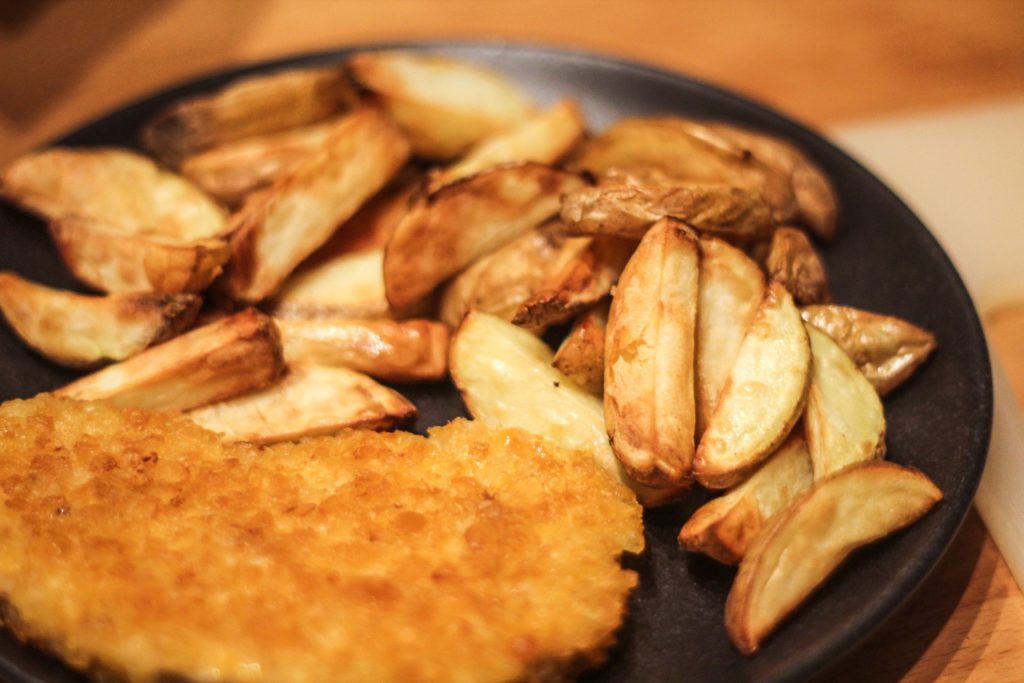 Een vegetarische 'kipschnitzel' met friet uit de airfryer. Dit moest een luie avond zijn geweest.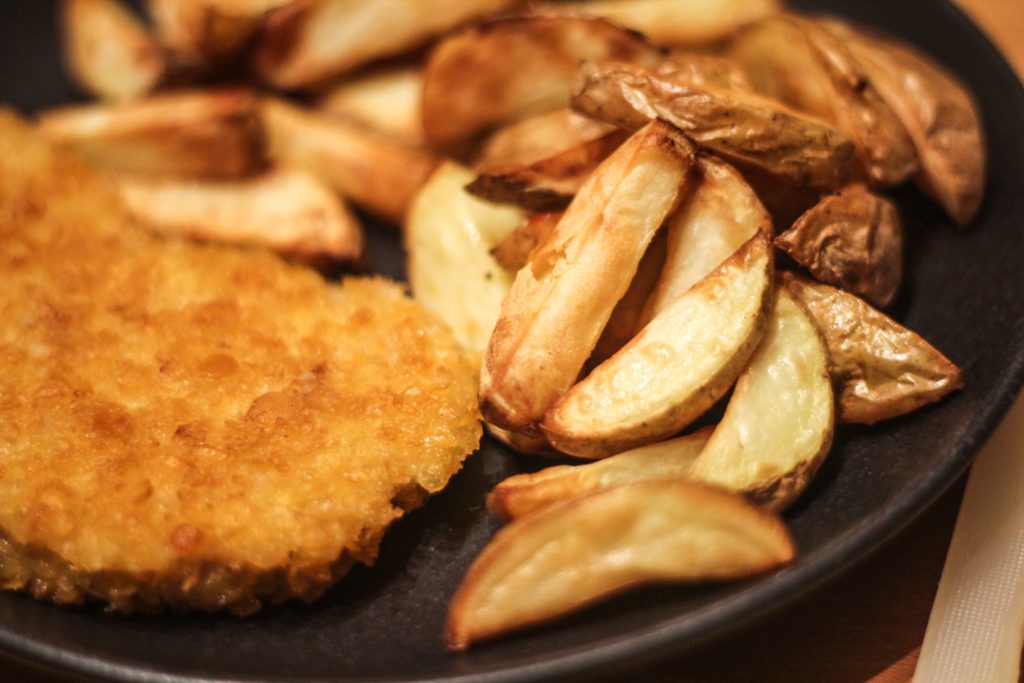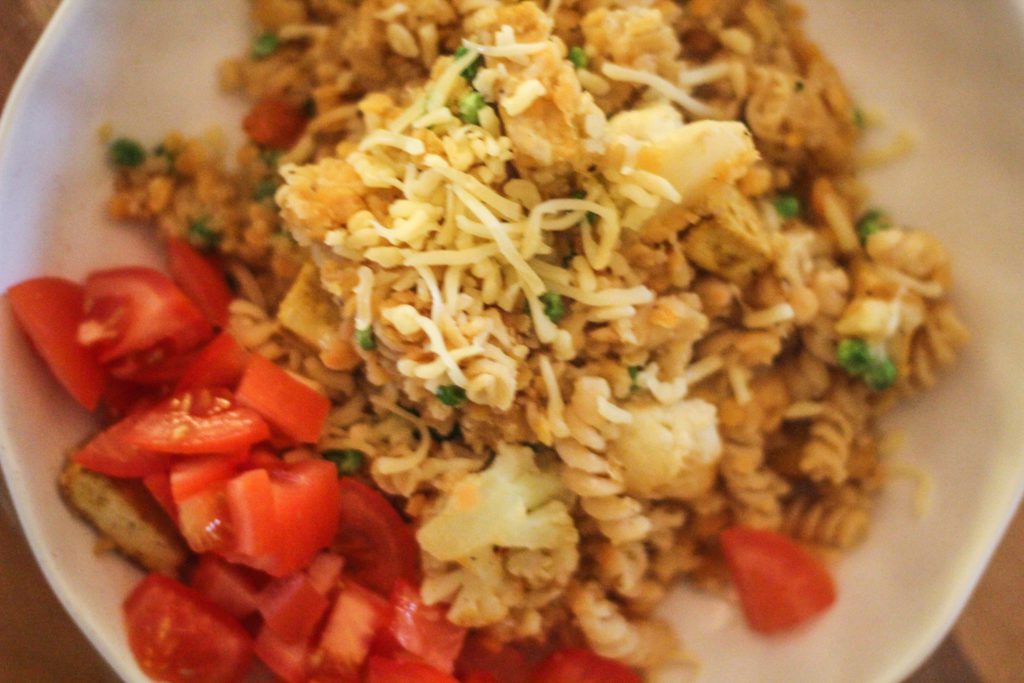 Linzenpasta met tempeh, linzen, bloemkool en doperwten + tomaat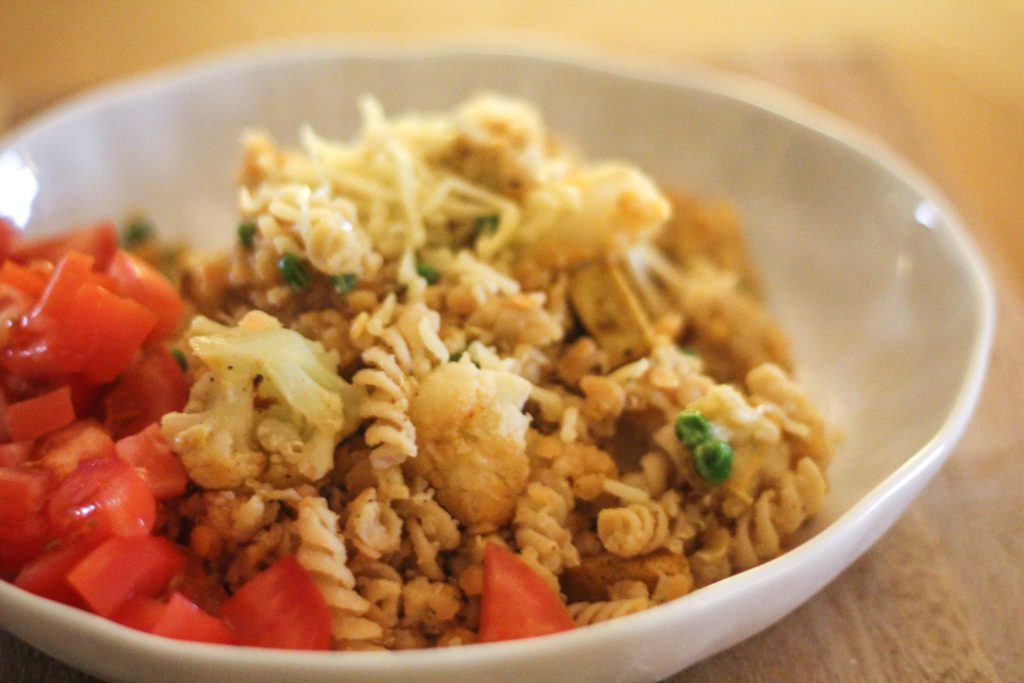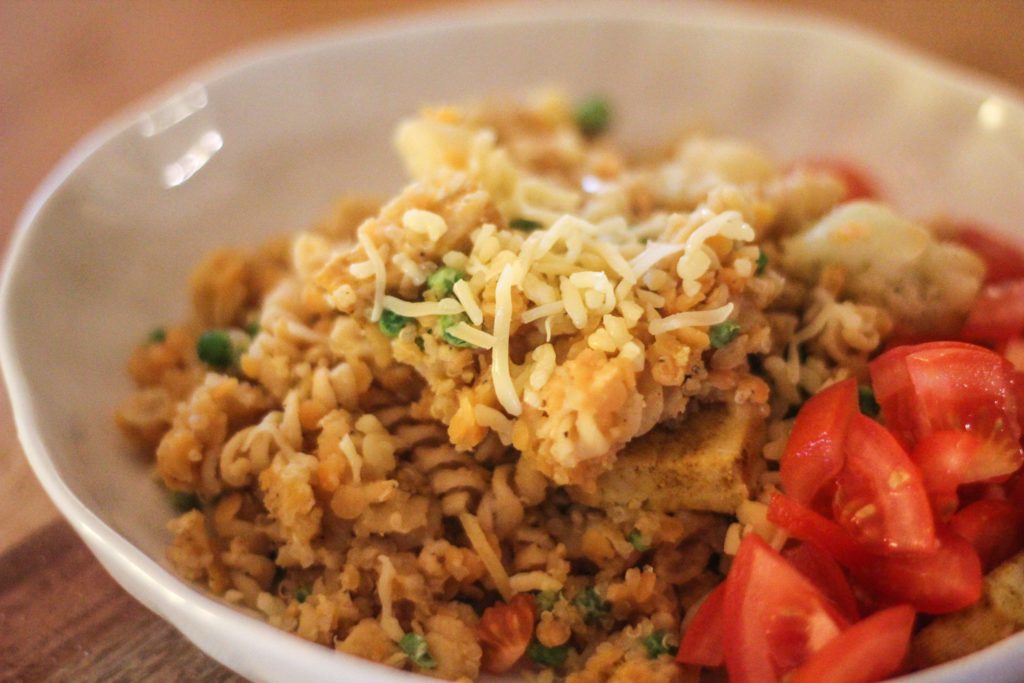 Oh en natuurlijk wat kaas bovenop, heerlijk!!
Heb je vragen over wat ik eet, waarom of hoe ik het bereid? Laat het gerust achter in de comments! Ik probeer alle vragen te beantwoorden óf mee te nemen in een volgende post en daar te beantwoorden!