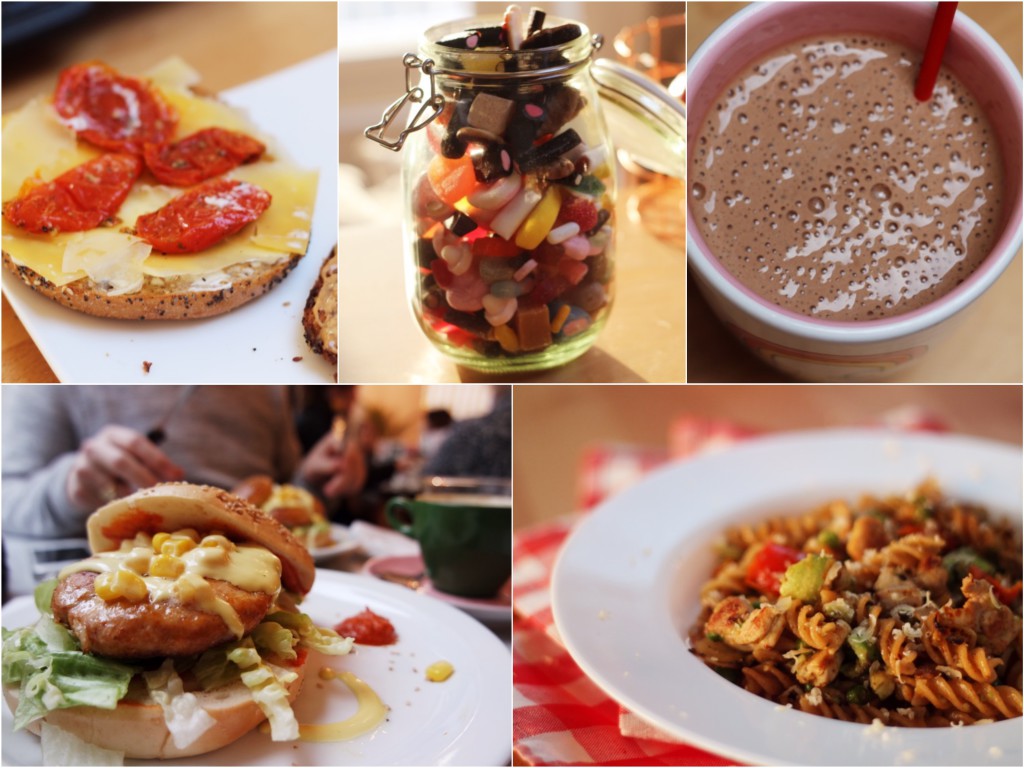 Ik ga je weer een week door mijn eetleven leiden. Mijn snoeppot blijft de laatste tijd wel erg vaak voorbij komen merk ik. Daarnaast eet ik heerlijke nieuwe maaltijden die allemaal voorbij gaan komen op mijn site als recepten want ze zijn te goed om niet te delen! Ready?! 
Nog even de heerlijke kipburger in Antwerpen bij Kaffeenini.
Hotdogs bij Frank&Brut!
Bietenmayonaise, lekker!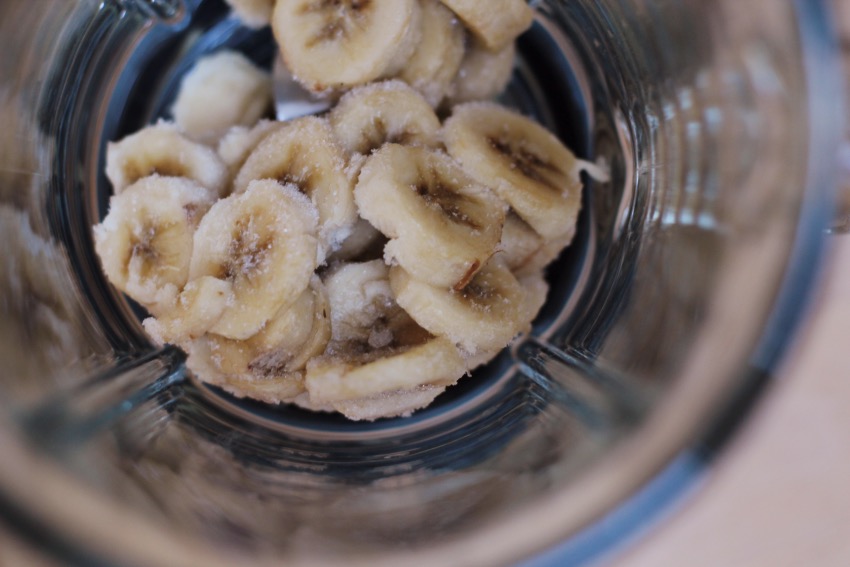 Smoothie tijd. Bevroren banaan, koffie en soja chocolade eiwitpoeder (body&fit).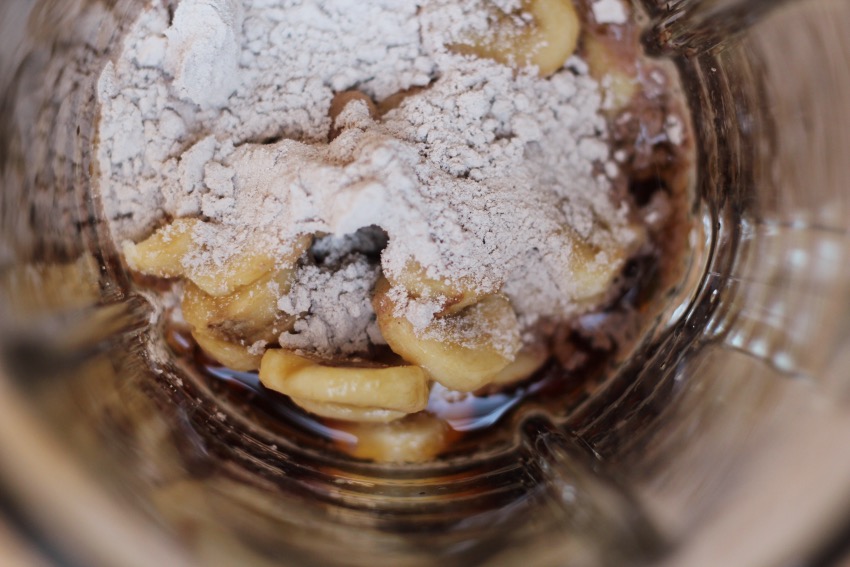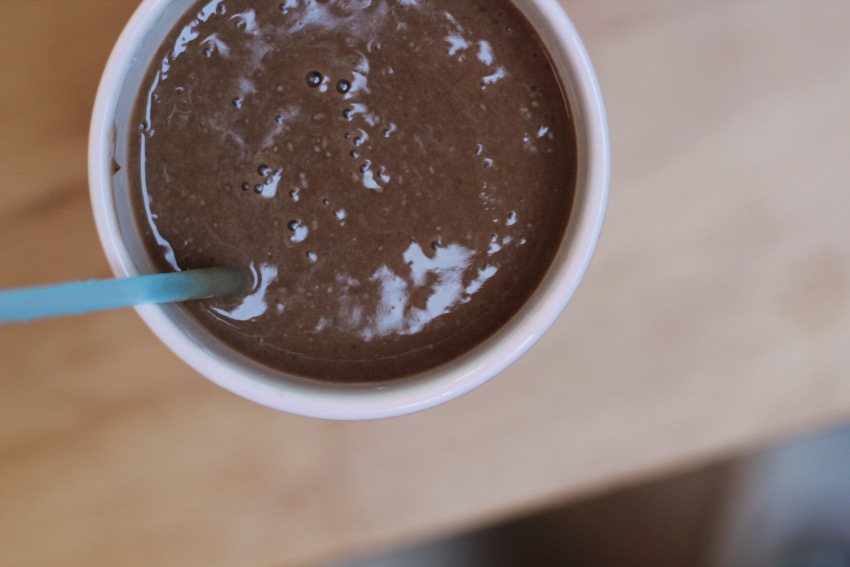 Heerlijke dikke verzadigende smoothie.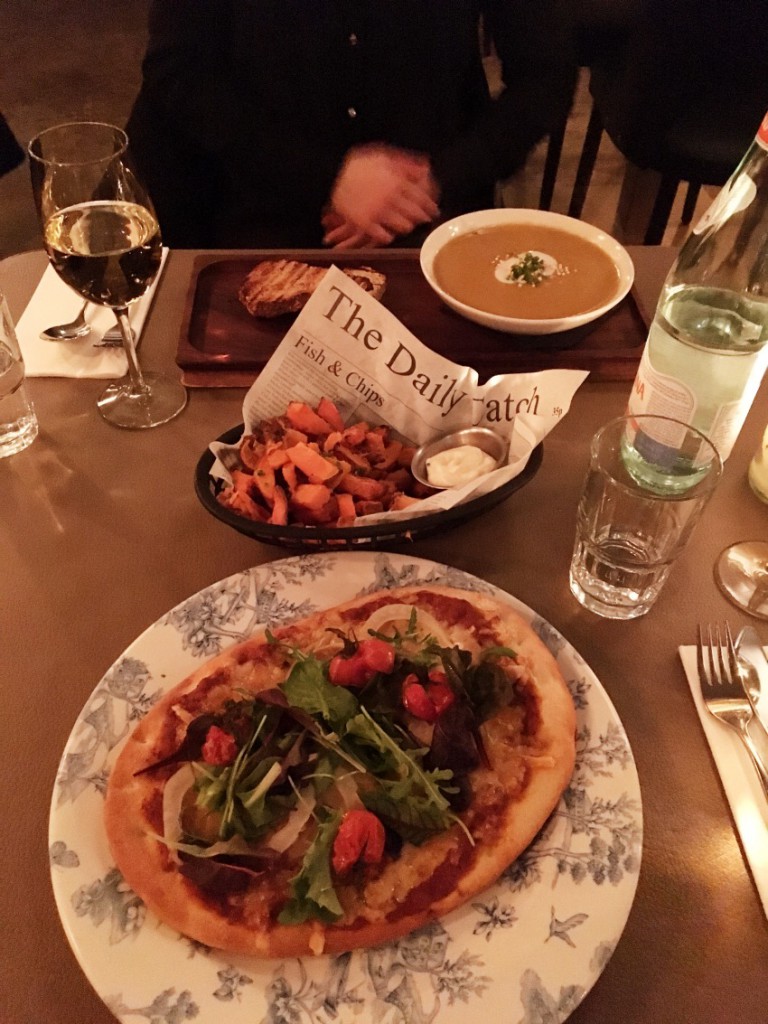 Pizza bij SNCKBR in Amsterdam!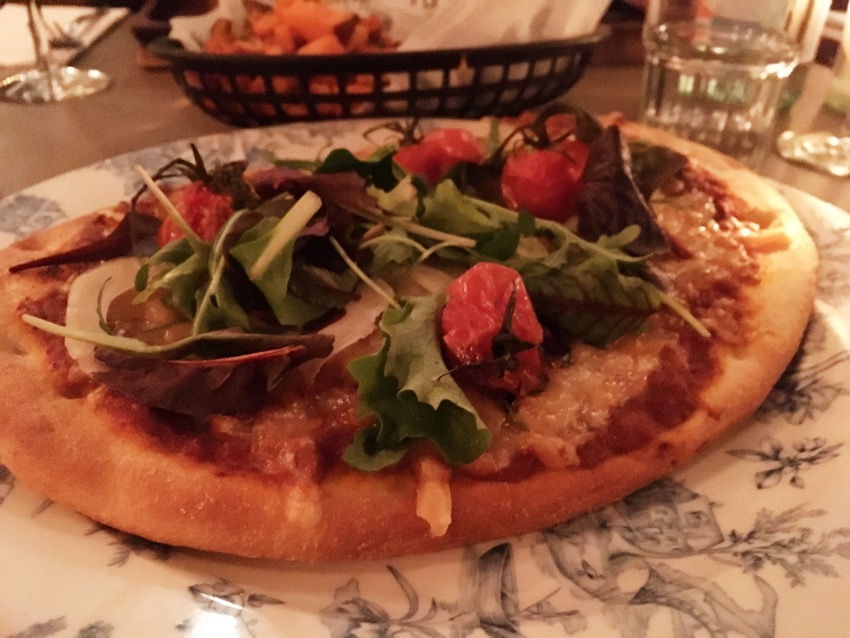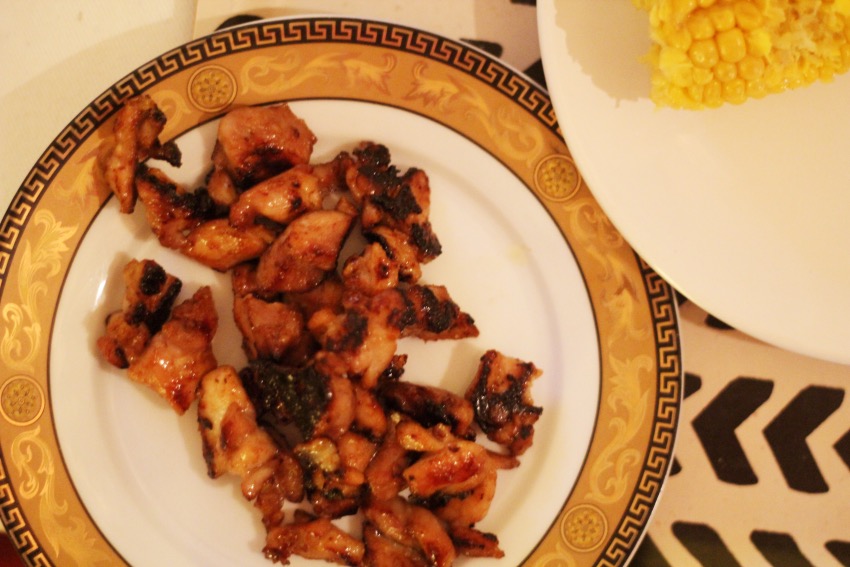 Kip in teriyaki saus, heerlijk! Per ongeluk een beetje verbrand..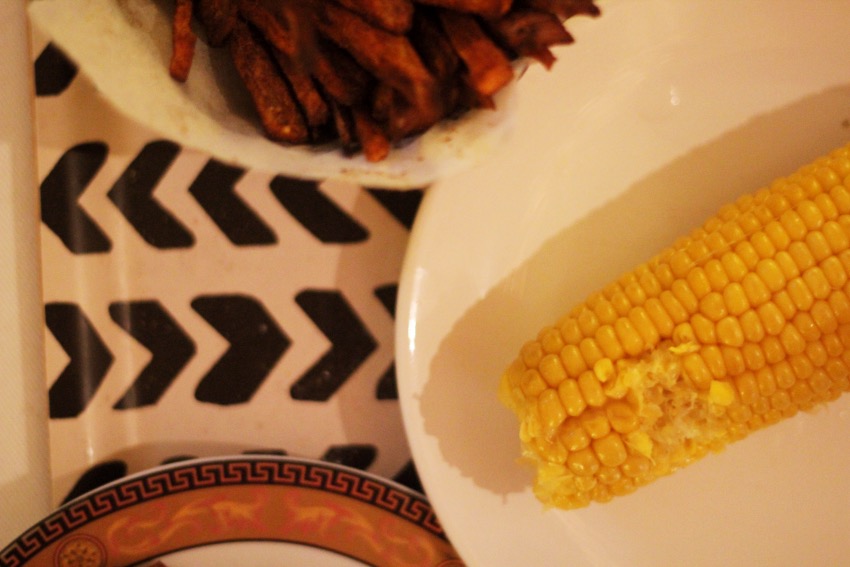 Maiskolfje even gekookt, en stiekem een hapje uit genomen voordat ik een foto maakte. Hehe..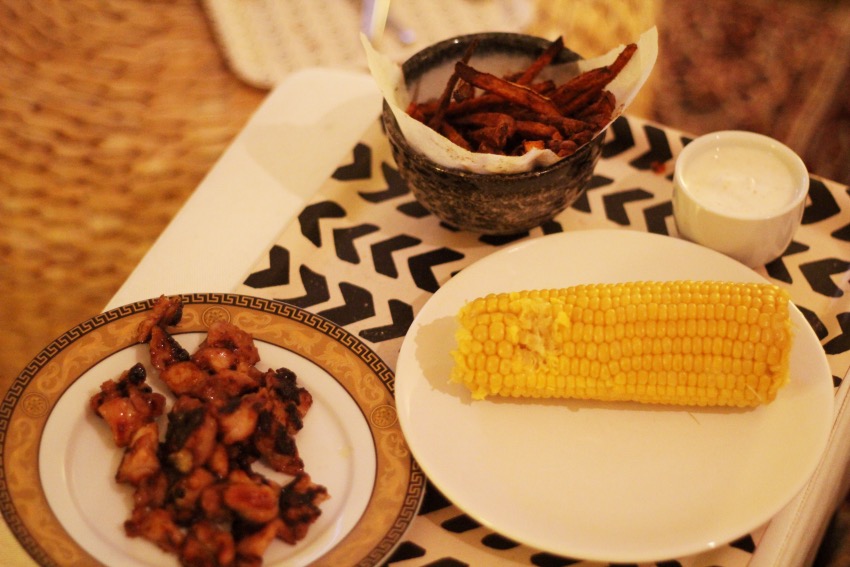 Bovenin zie je zoete aardappel frietjes met yoghurt dip! Zo lekker. Het receptje is hier te vinden.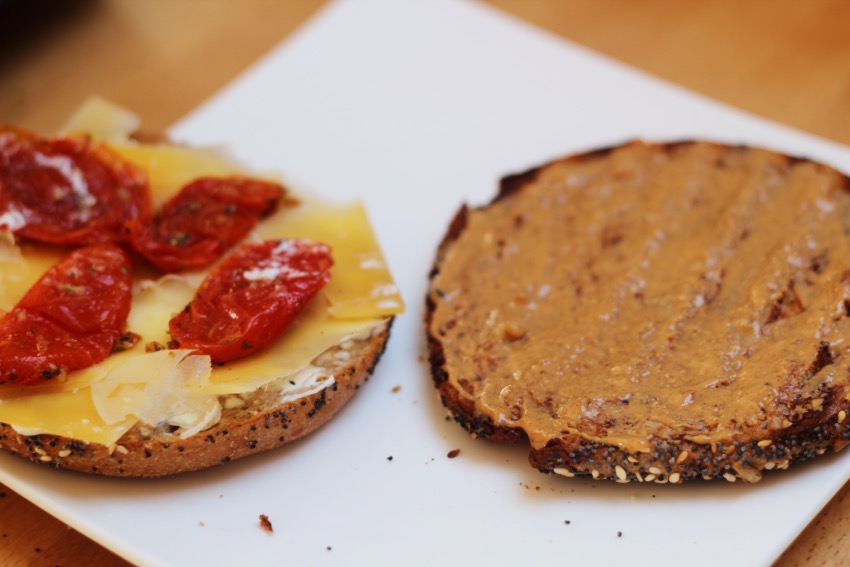 Broodje, met zuivelspread, kaas en zongedroogde tomaat. De andere helft met pindakaas. Eerst op de grill gedaan waardoor al het beleg zo lekker smelt daarna 🙂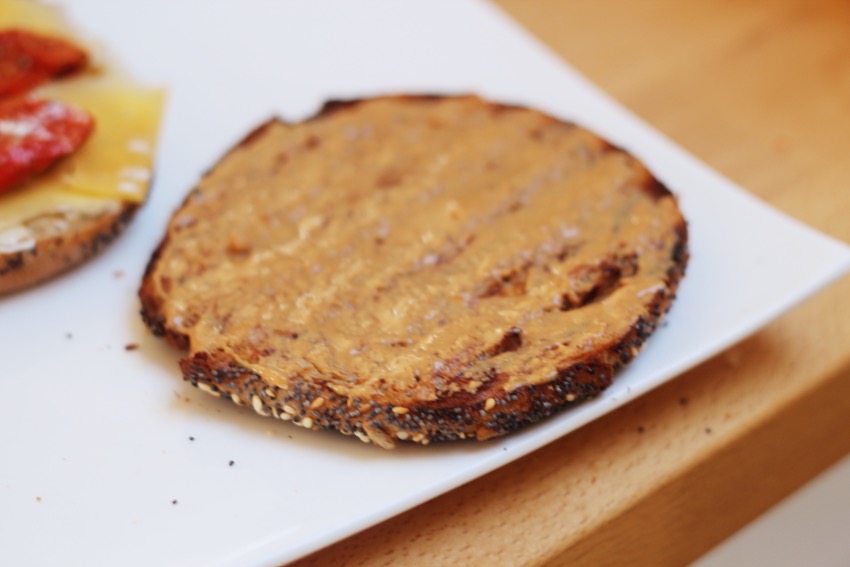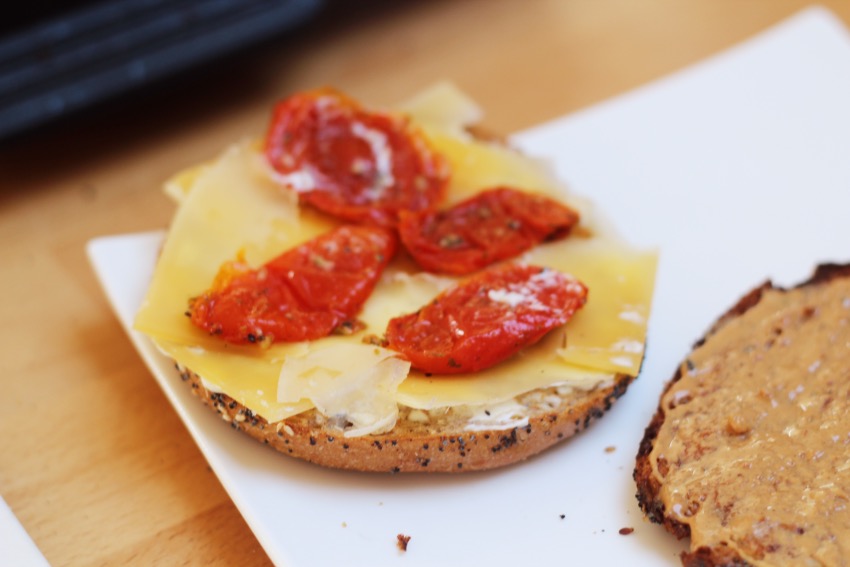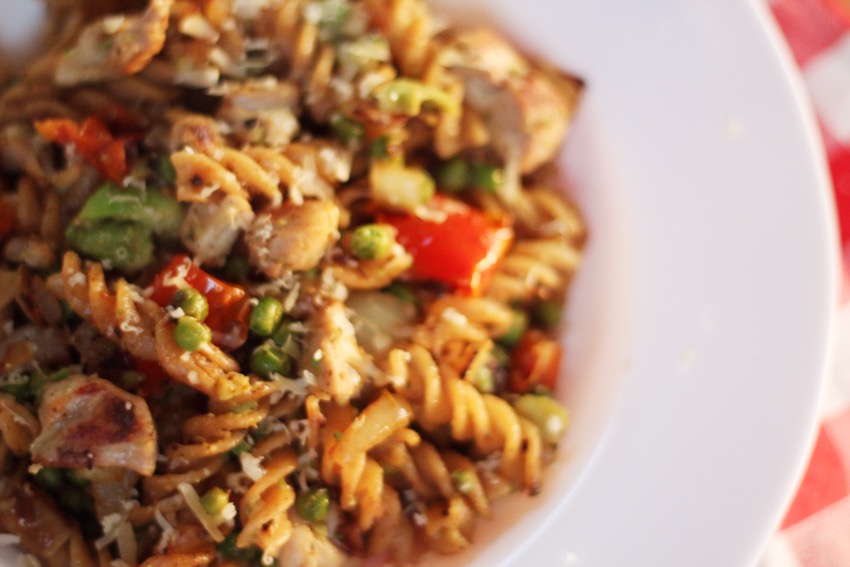 Volkoren pasta met avocado, kip, zongedroogde tomaat en doperwten. Dit was echt heerlijk! Receptje staat sinds gister op mn site; hier.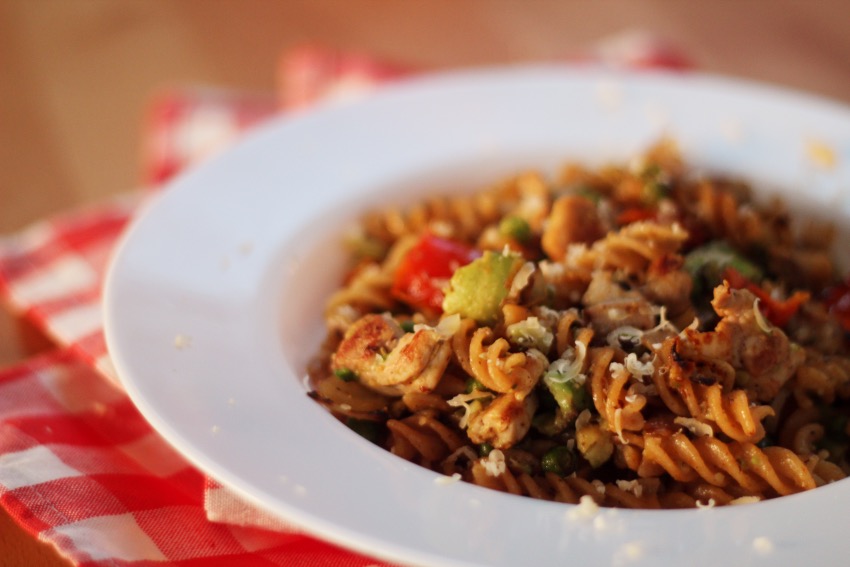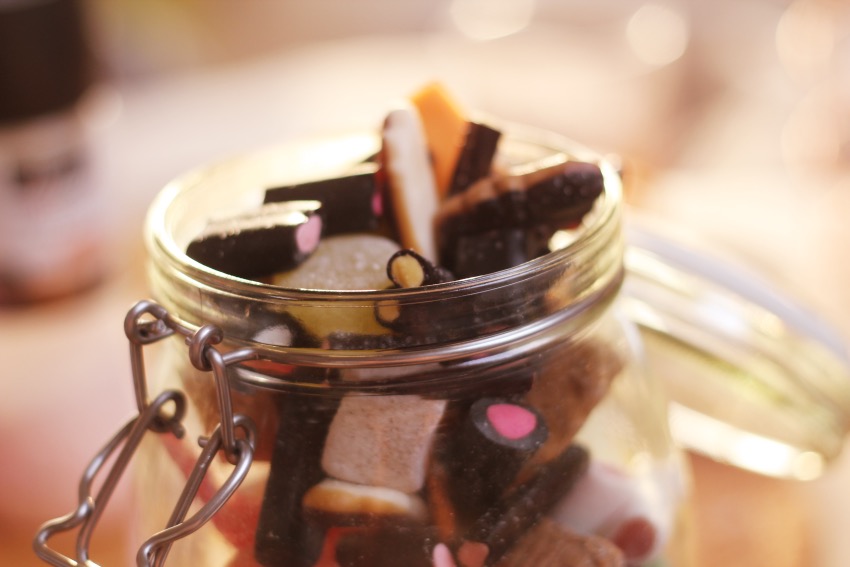 Past bijna niet meer.. Haha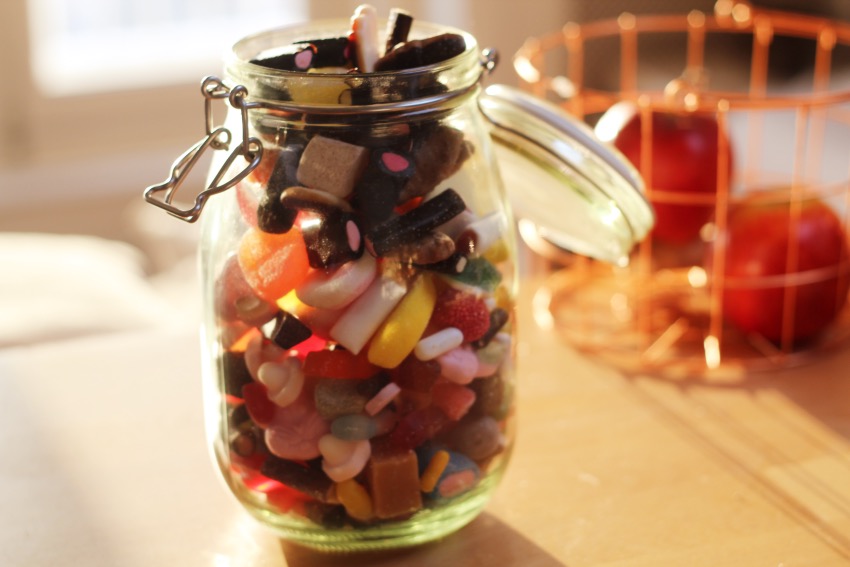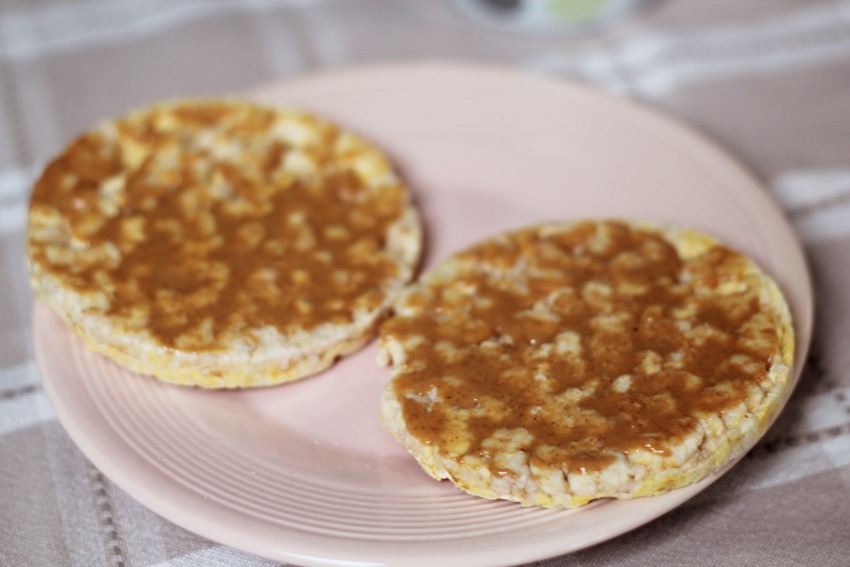 Maïswafels met pindakaas 🙂 Hmmm!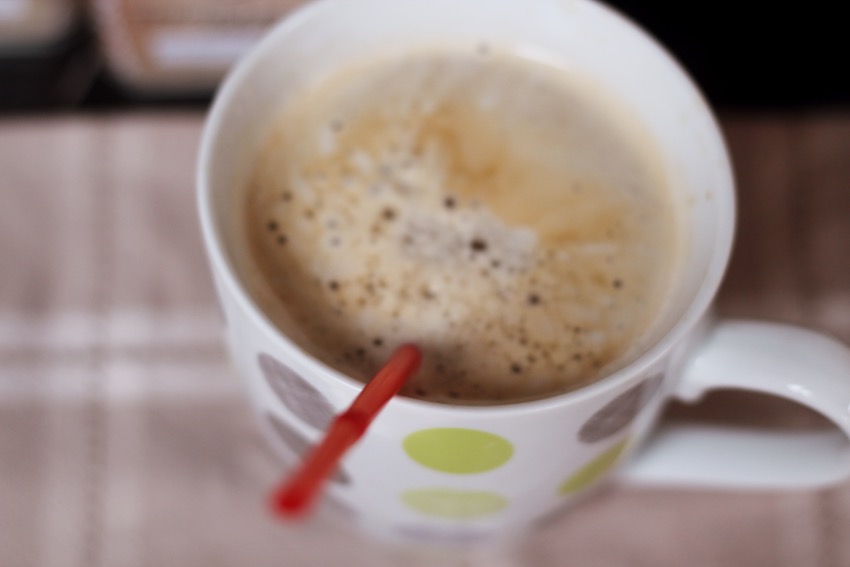 Koffie, om de ochtend lekker mee te starten!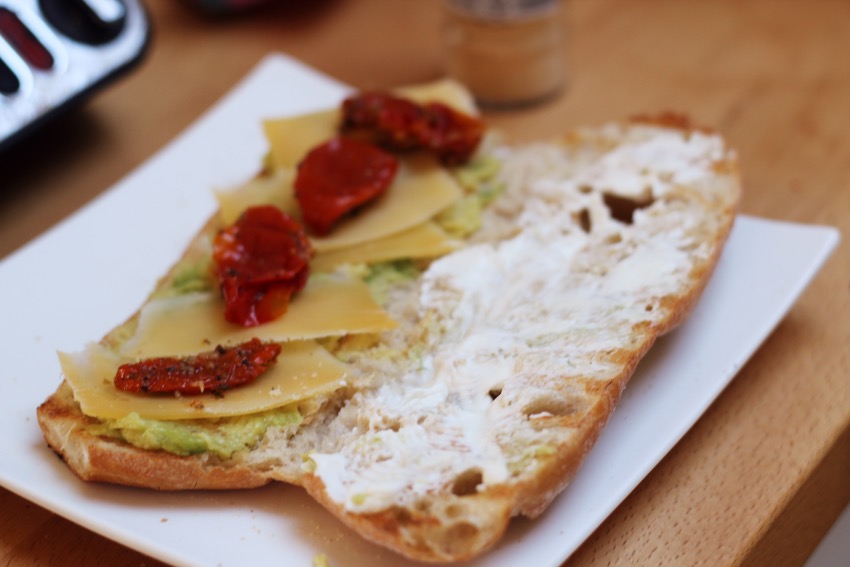 Zo, ik ging er wel even voor he! Broodje op de grill, daarna zuivelspread aan de ene kant, avocado aan de andere kant met kaas en zongedroogde tomaat. Als dat geen genieten is.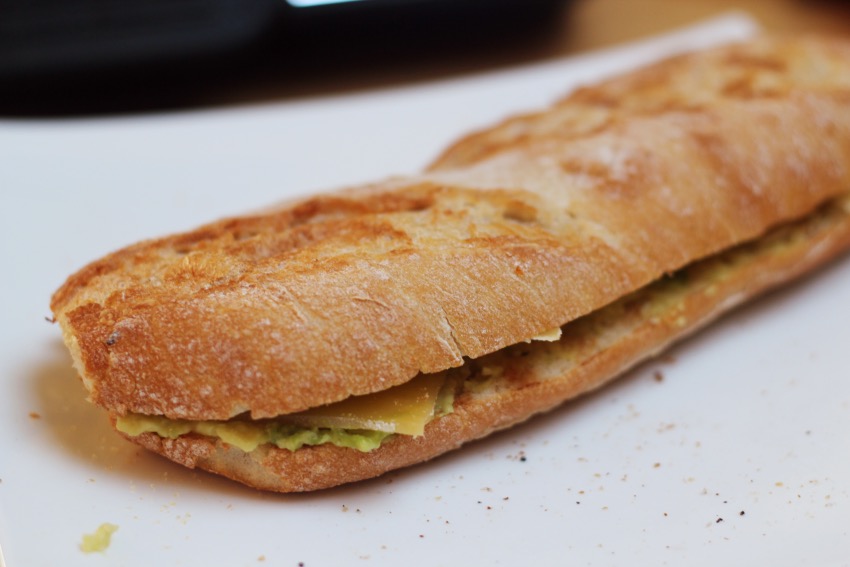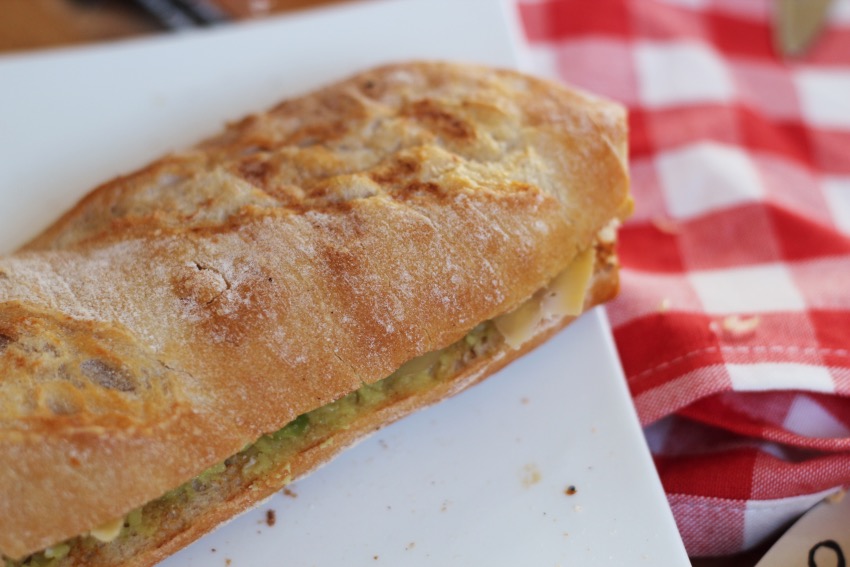 Nomnomnom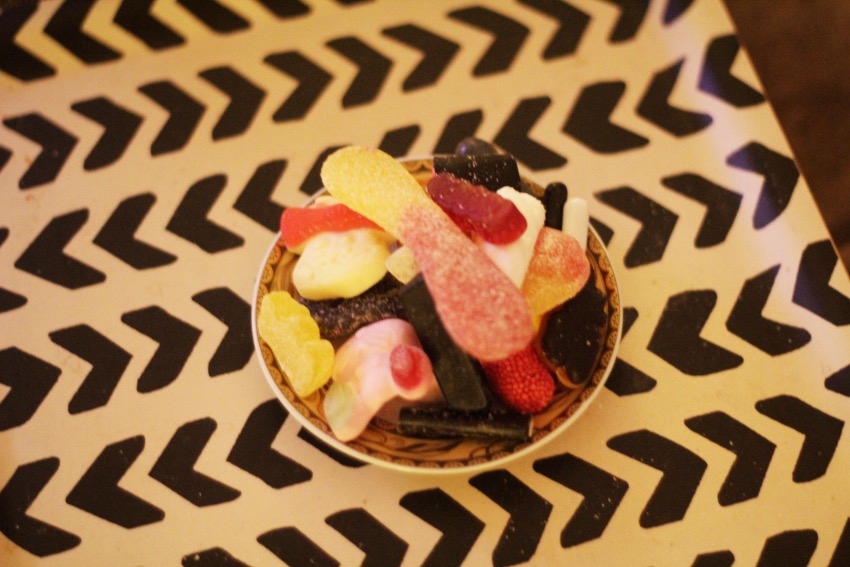 Schaaltje met snoep tijdens het televisie kijken 🙂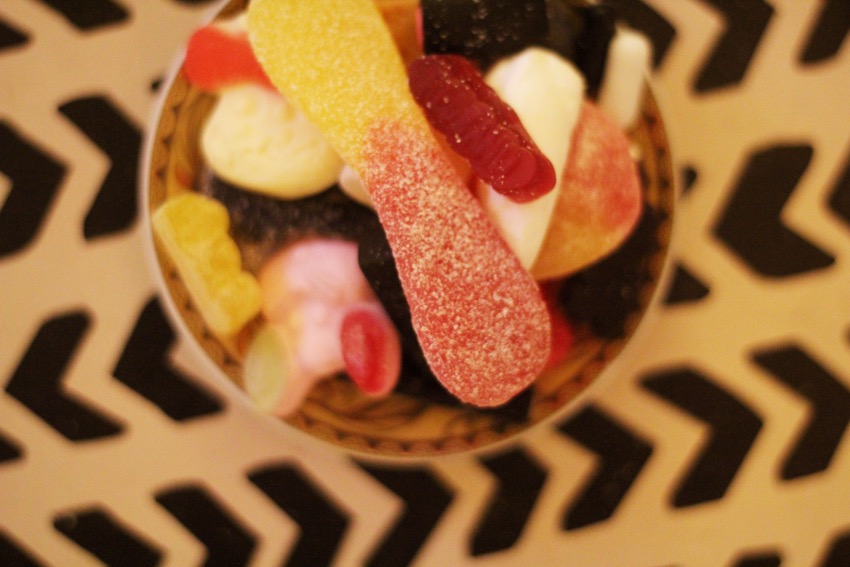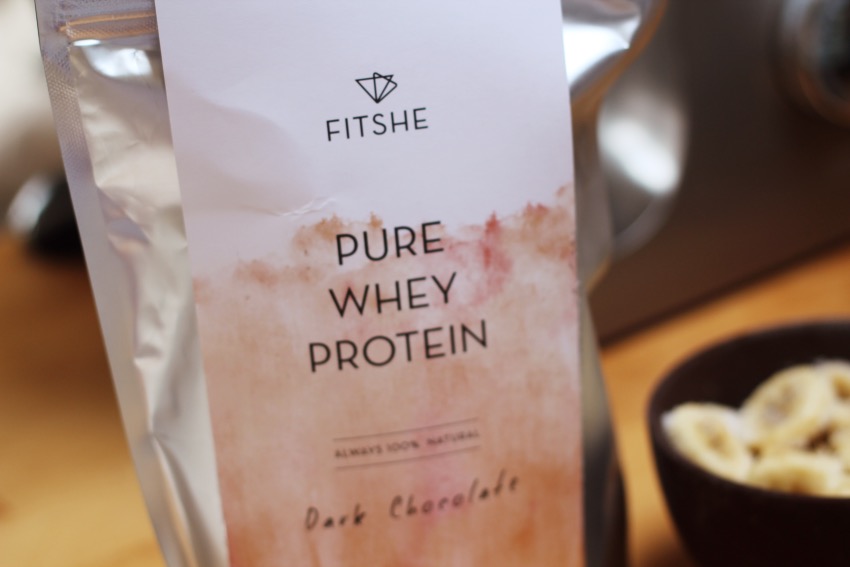 Ik was al zo'n fan van de eiwtpoedertjes van Fitshe (omdat ze super 'clean' zijn en geen zooi bevatten!), maar toen kreeg ik van Caroline de Dark Chocolate thuis gestuurd en ik stond te springen om deze te proberen in mijn koffie-banaan-smoothie.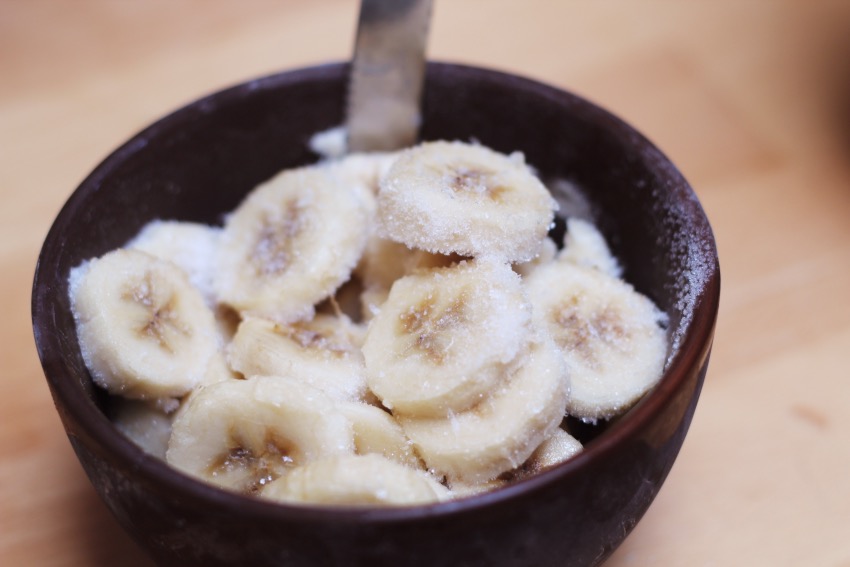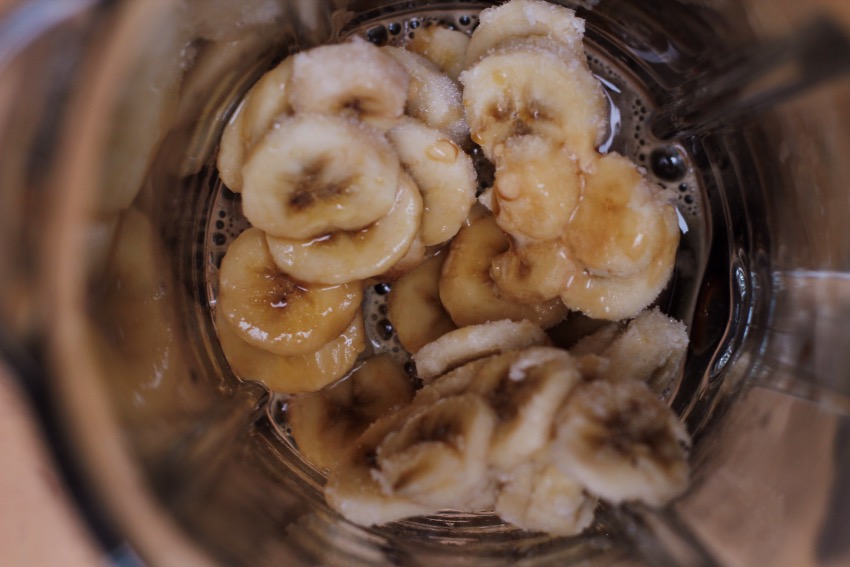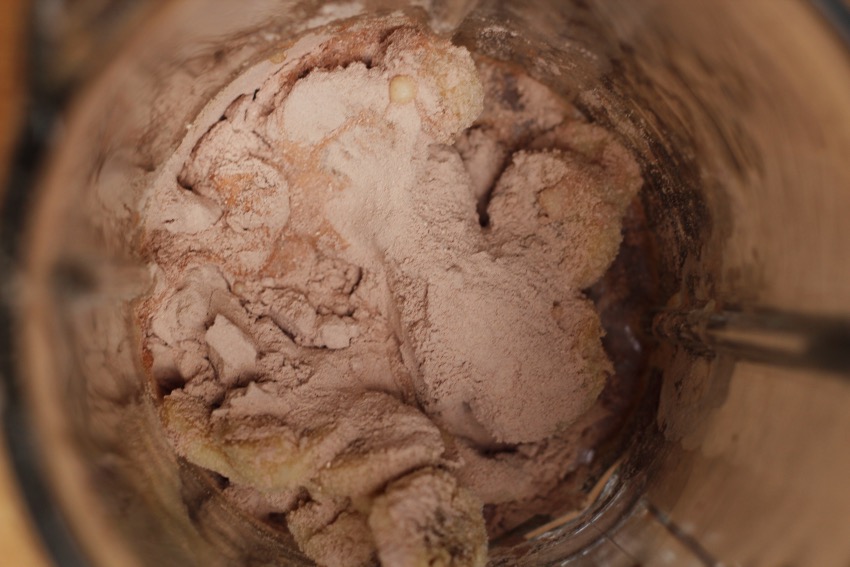 Daar gaan we: BLENDEN!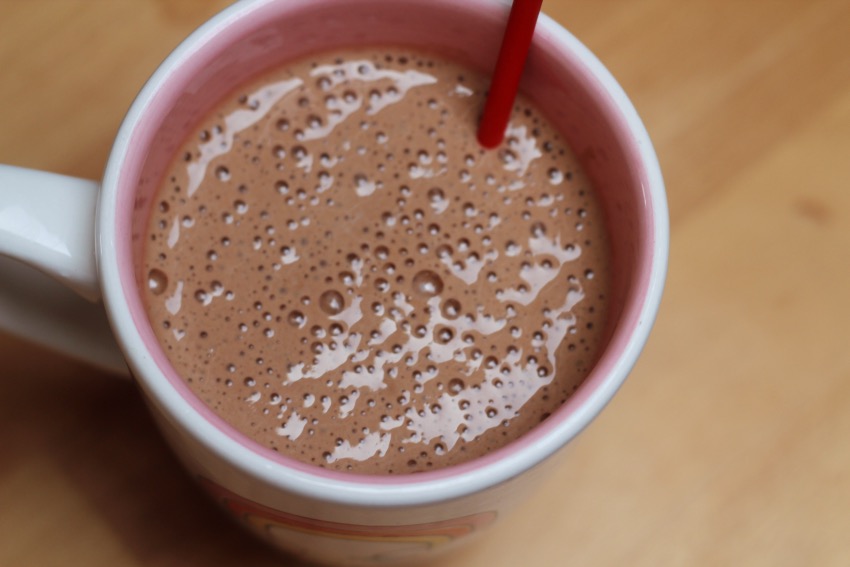 Ik heb dit nog nooit zo meegemaakt bij een eiwitpoeder, haha. Het is écht een pure chocoladesmaak; superrijk en vullend. Wat een heerlijkheid. Deze blijft erin! Mocht je geen idee hebben of whey eiwitpoeder wel of niet goed (voor jou) is. Ik heb er een artikel over geschreven: "Alles wat je moet weten over Whey eiwitpoeder"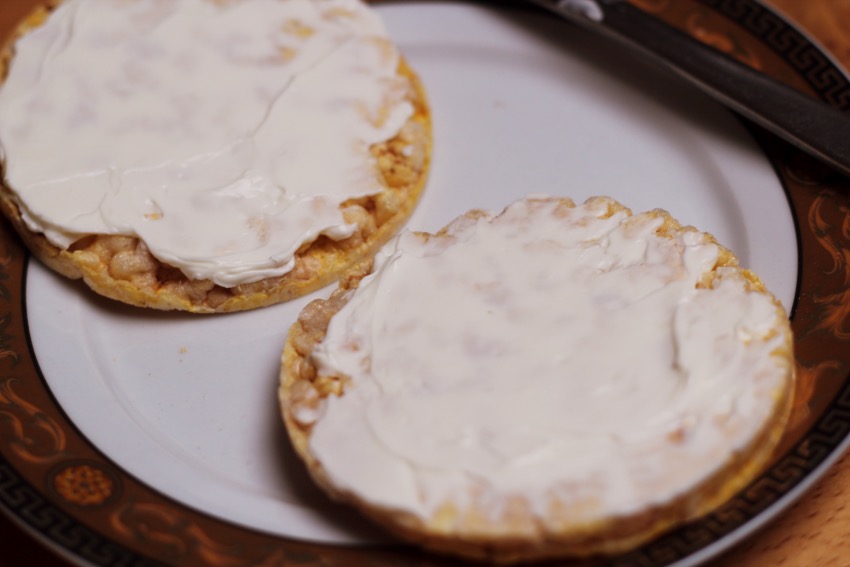 Maïswafels met zuivelspread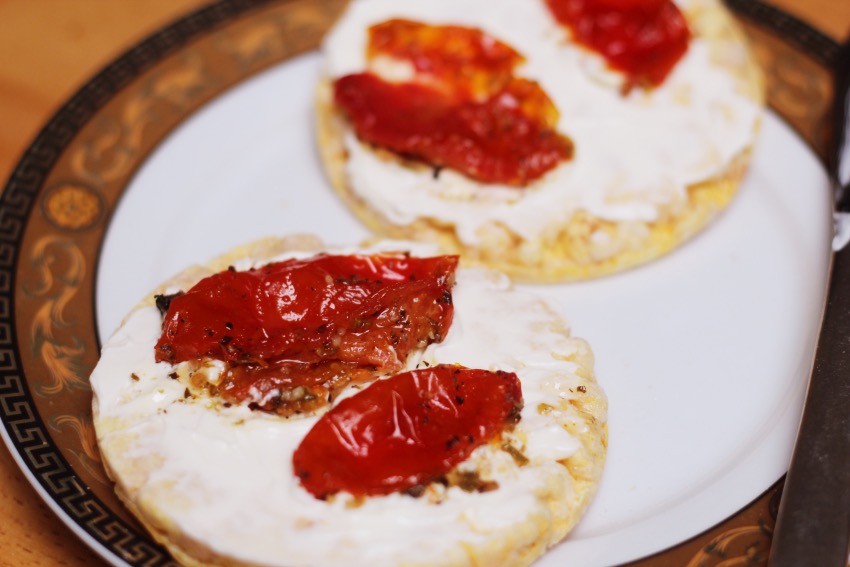 En voor een extra smaakboost, zongedroogde tomaatjes!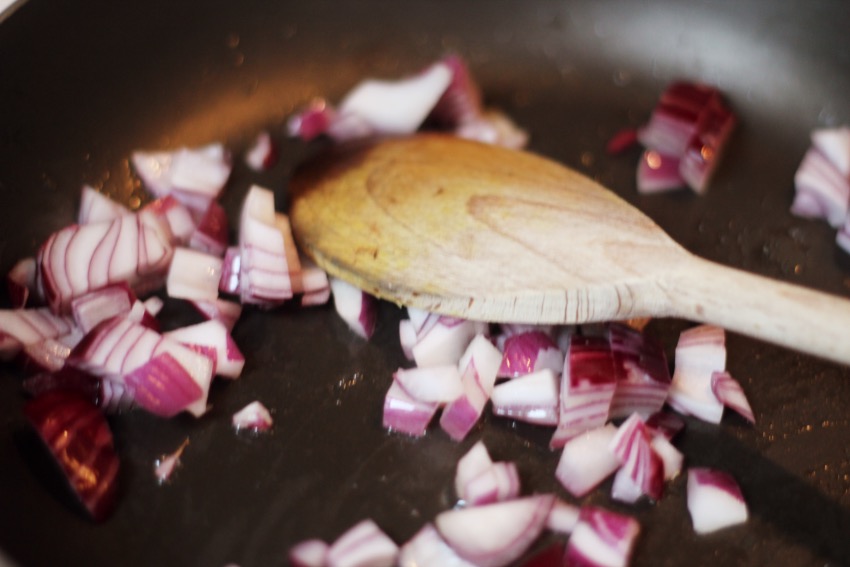 Ik ging wat dingen bij elkaar gooien om restjes op te maken. Rode ui bakken..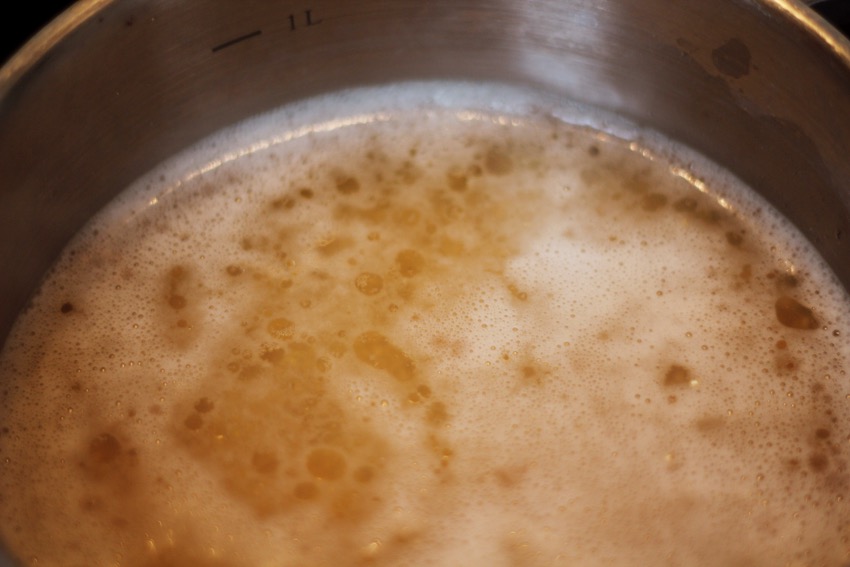 Quinoa koken..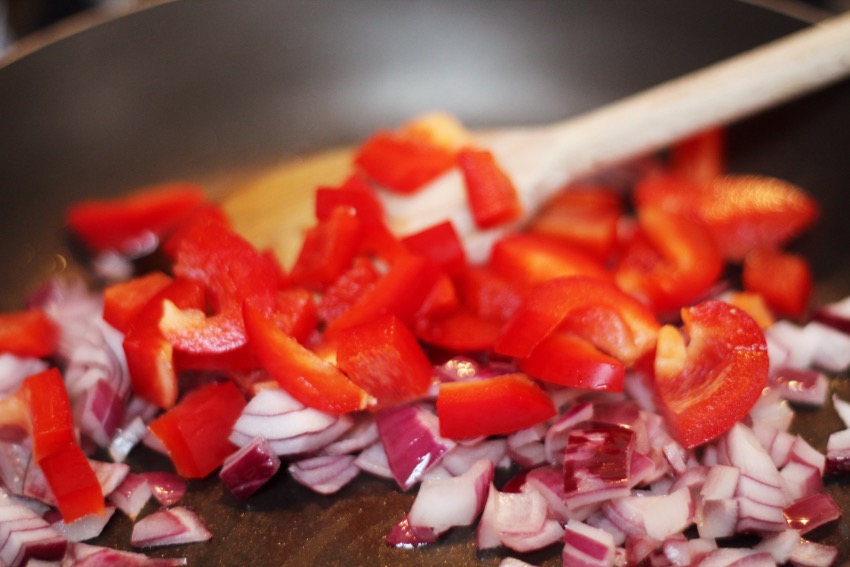 Rode paprika erbij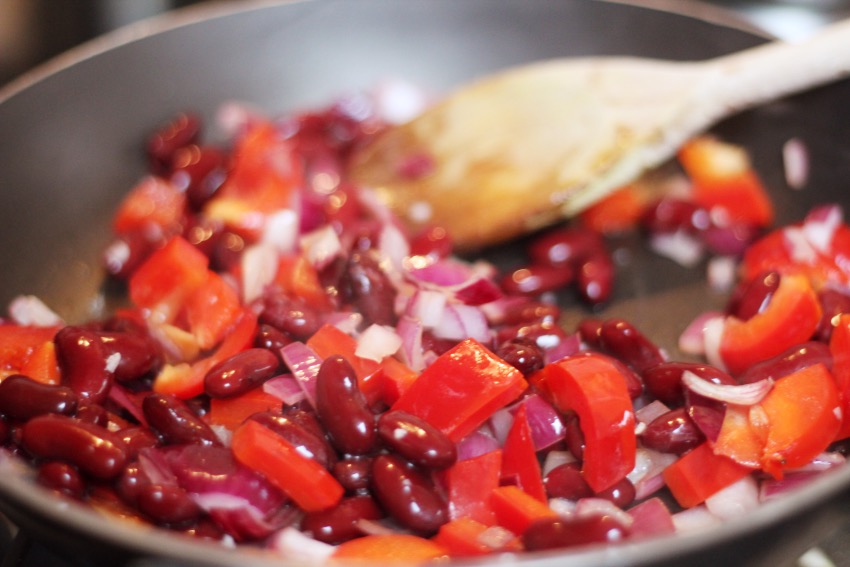 Kidney bonen erbij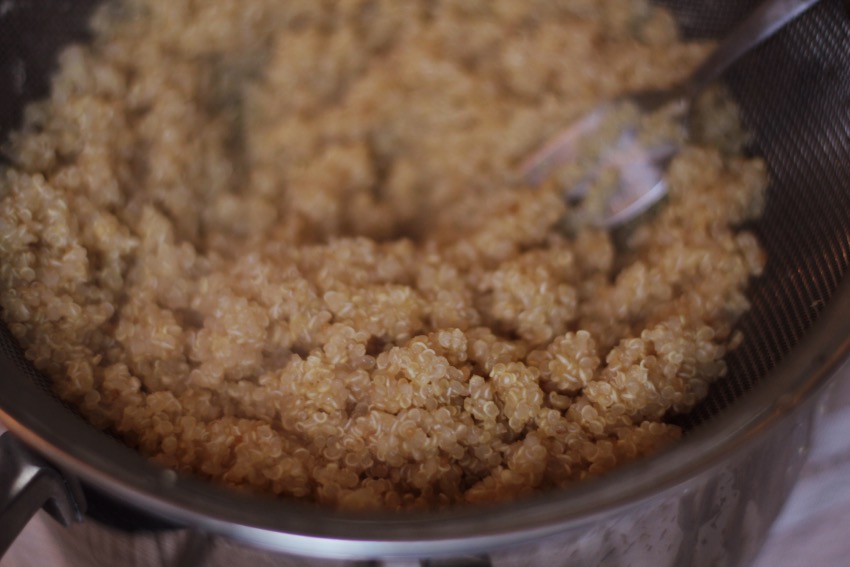 Quinoa uitlekken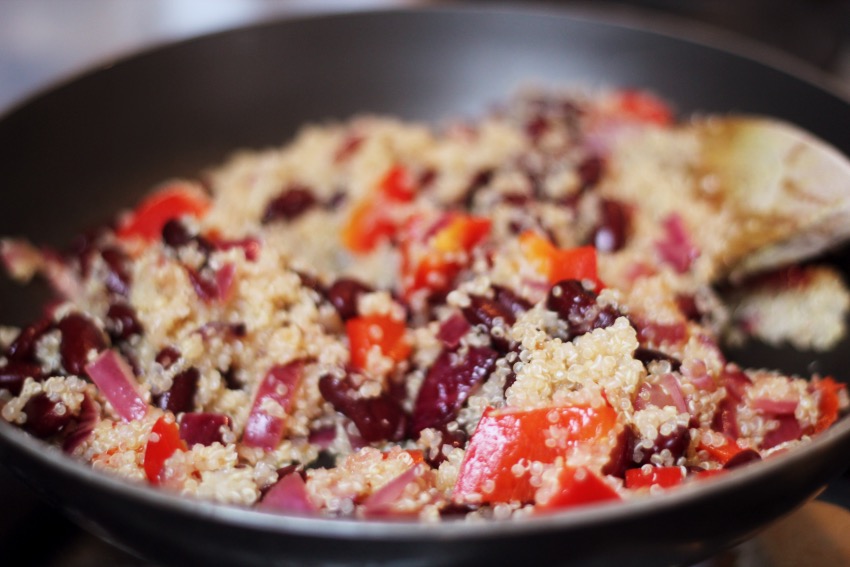 Deze twee bij elkaar, beetje chilisaus erbij en klaar!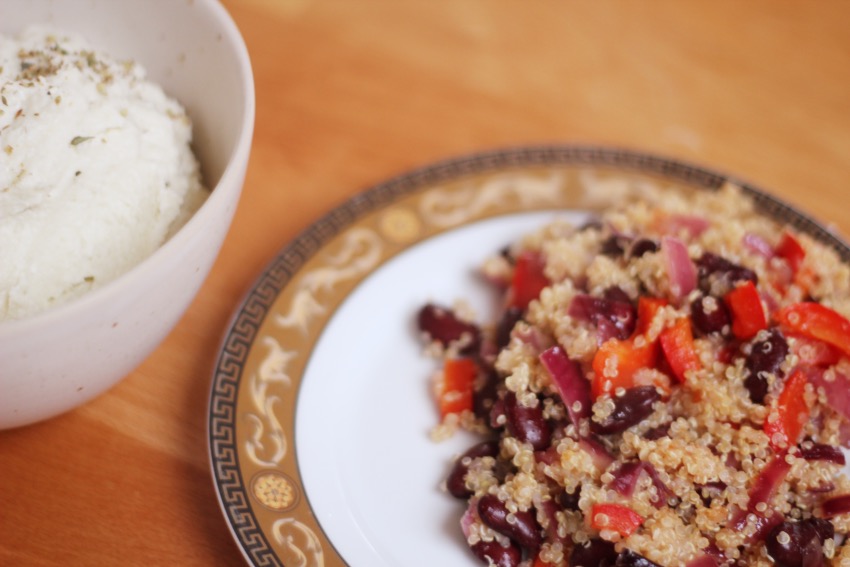 Dit samen met "Aardappel" puree van bloemkool. Dit recept komt volgende week online!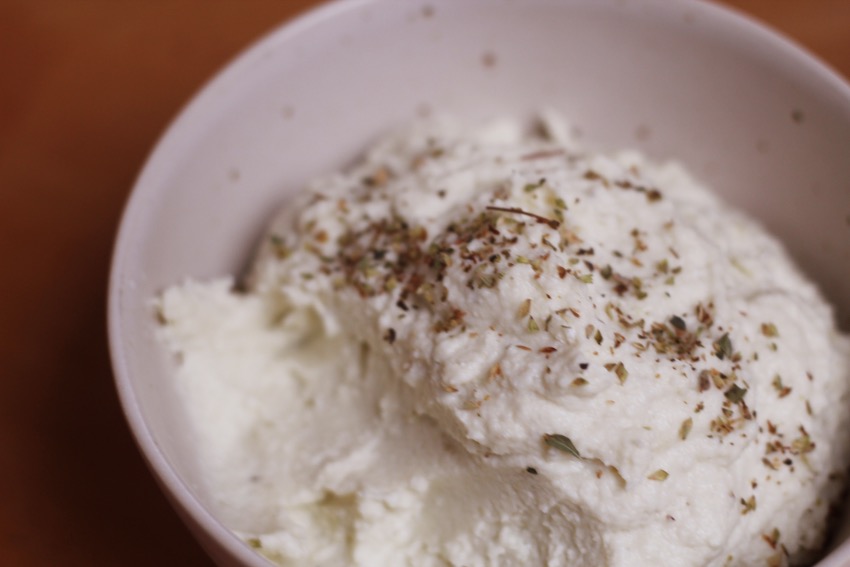 Stiekem voorproefje 😉 Het is heerlijk!!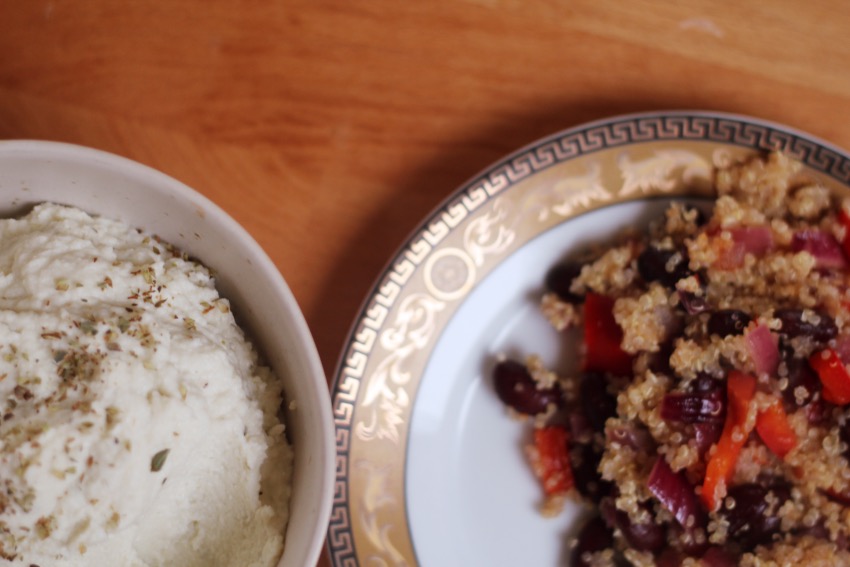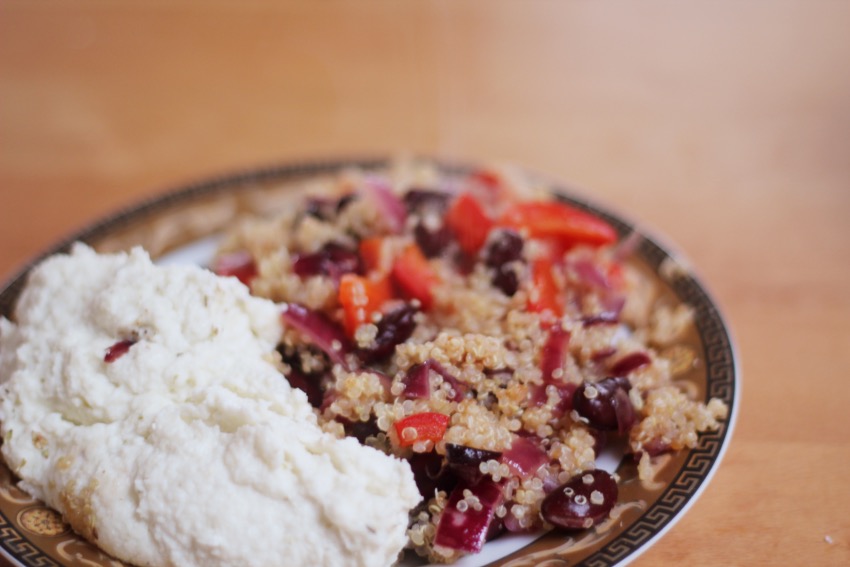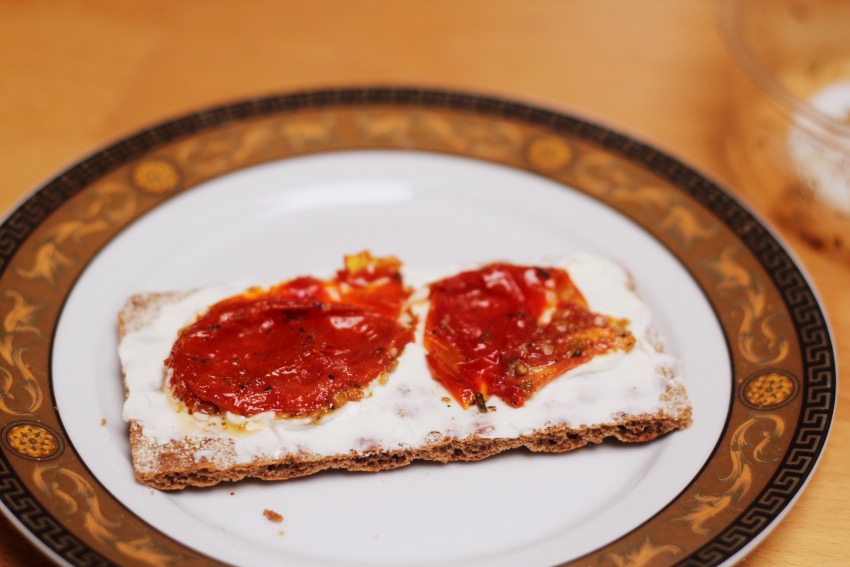 En we sluiten af met een heerlijke cracker met zuivelspread en zongedroogde tomaat. Deze combinatie is heerlijk!
Hopelijk heb je wat inspiratie of ideetjes op kunnen doen hierdoor! 🙂