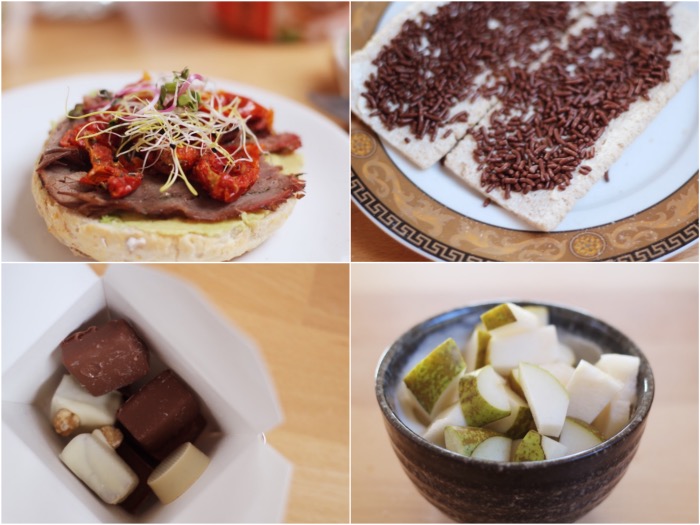 Hoewel de december maand vooral in het teken staat van flink snaaien en veel (lekker) eten, gaat het me eigenlijk allemaal wel prima af tot nu toe. De basis blijft aardig gezond en op dagen waar iets met eten gepland staat, eet ik een deel van de dag niet zoveel. Met de gedachte dat ik in de avond uit eten ga, is dat prima te doen tegenwoordig. En ook met het uit eten ga ik niet los. Nou, jeetje, dit had je me een jaar geleden niet hoeven te vertellen, toen was alles in disbalans en chaotisch. Anyway, lang intro, op naar mijn voedingsdagboek!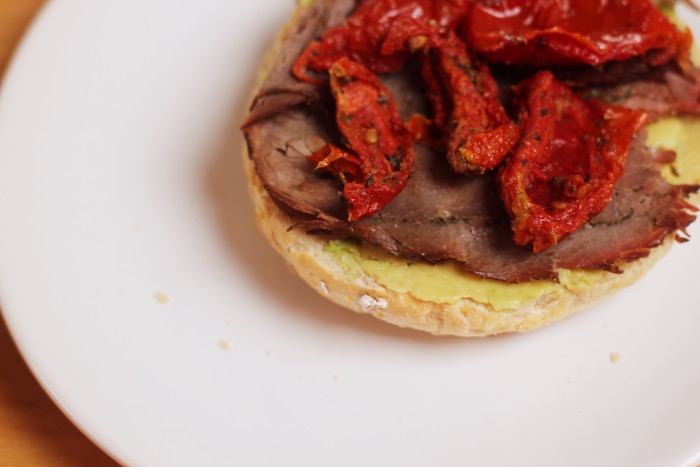 Broodjes zijn voor mij de ultieme kans om te beleggen met de lekkerste toppings in de hoop dat er weer een gouden combi uit komt. Ik doe vaak maar wat en vind het eigenlijk altijd heerlijk. Avocado, rundvlees (heel even gegrild omdat ik het niet rauw wilde eten), zongedroogde tomaten..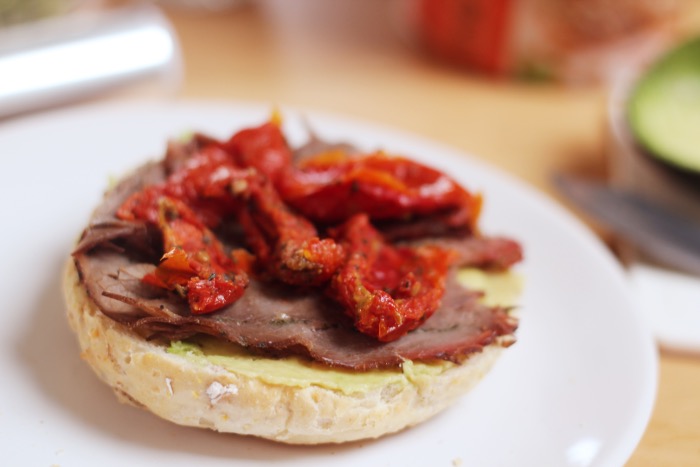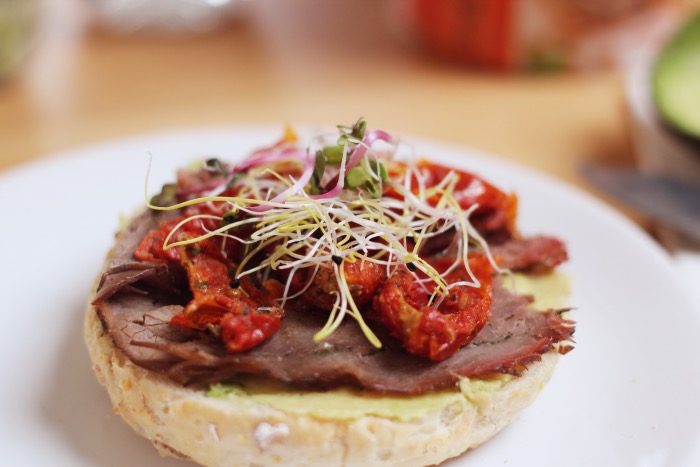 Wat kiemen en uiteindelijk nog een plak kaas en kipfilet.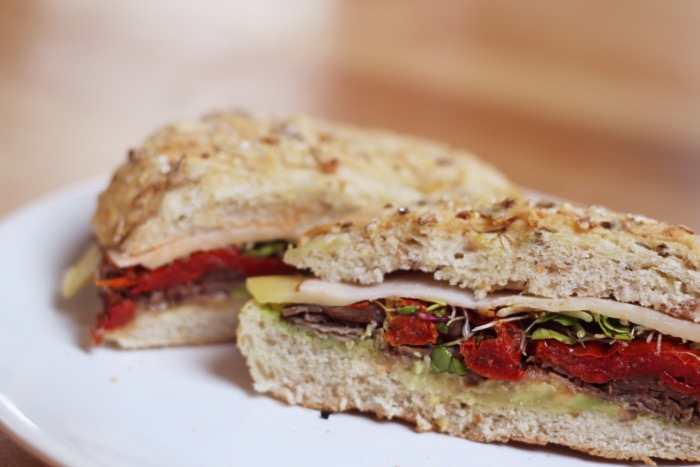 Dit gaat zo'n 5 minuten op de gril en voilà!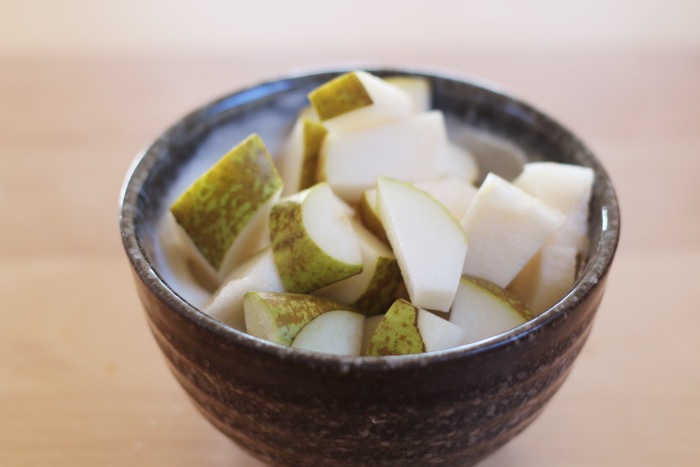 Yoghurt met een peer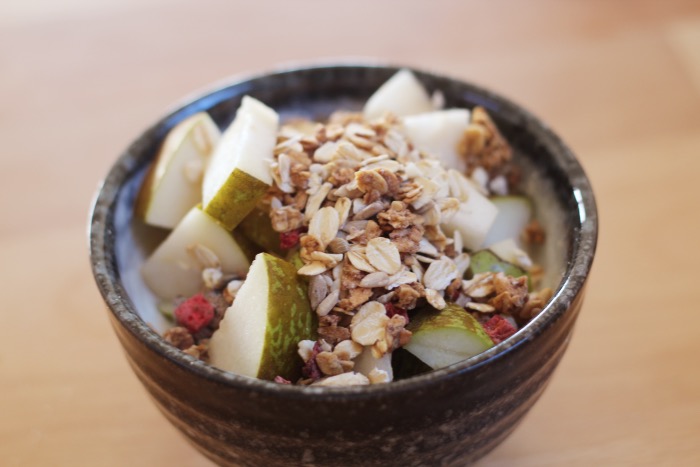 En wat muesli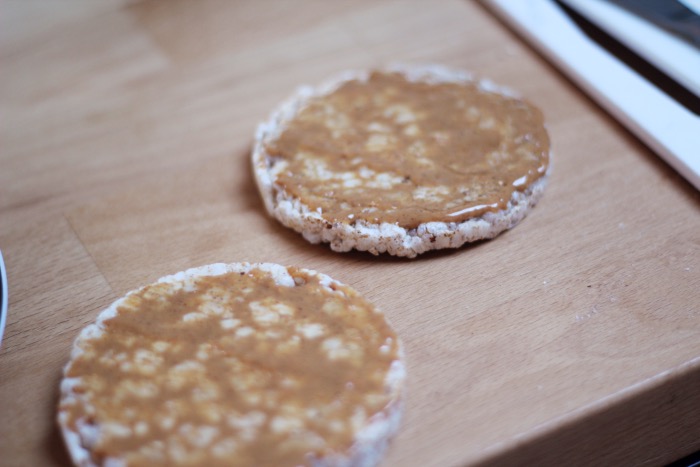 De altijd goede combinatie; rijstwafels met pindakaas.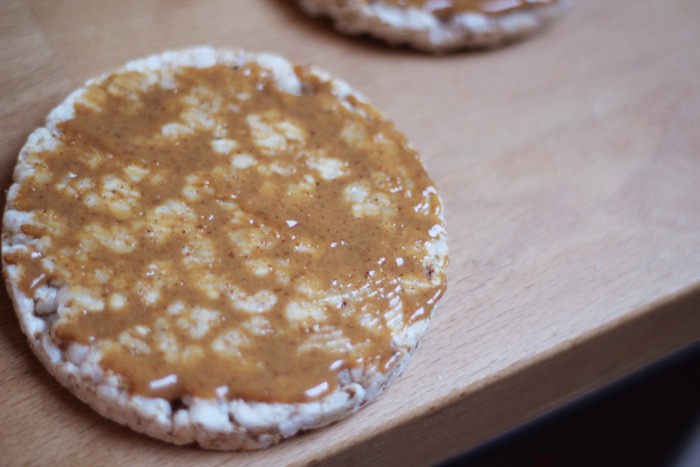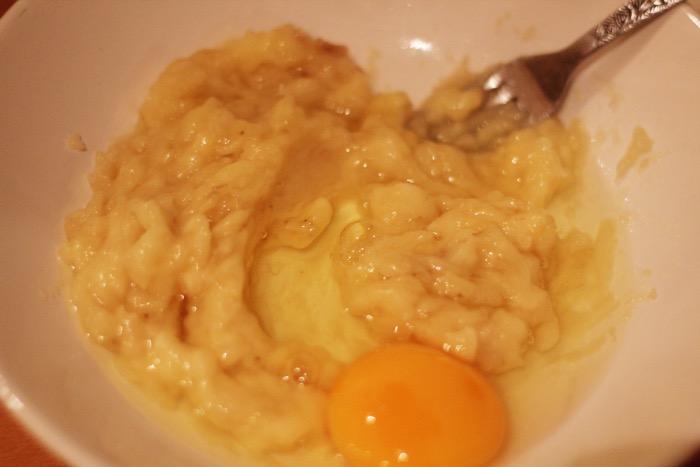 Dat is even geleden, maar ik had zin in een echte banaan-ei pannenkoek. Zonder havermout, bloem of wat dan ook. Het geheim van deze pannenkoek? Heel veel geduld.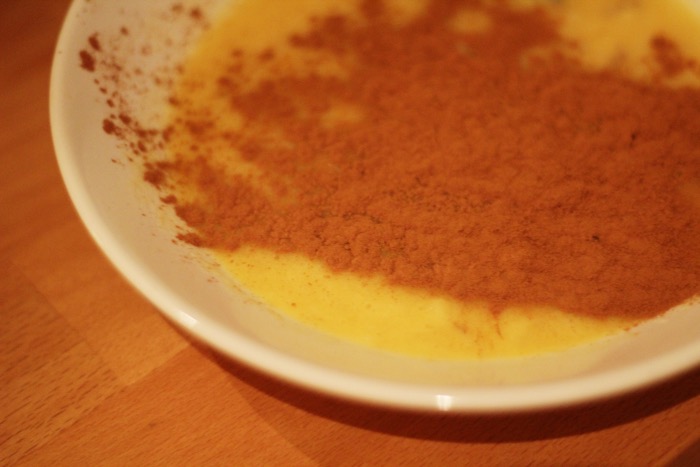 Oja, en kaneel.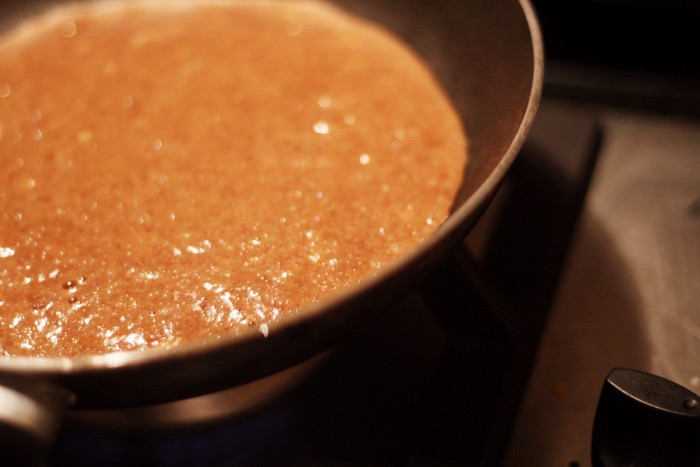 En met geduld bedoel ik dat ik hem soms wel 20 minuten op een heel laag vuurtje laat bakken en dan pas kan omdraaien.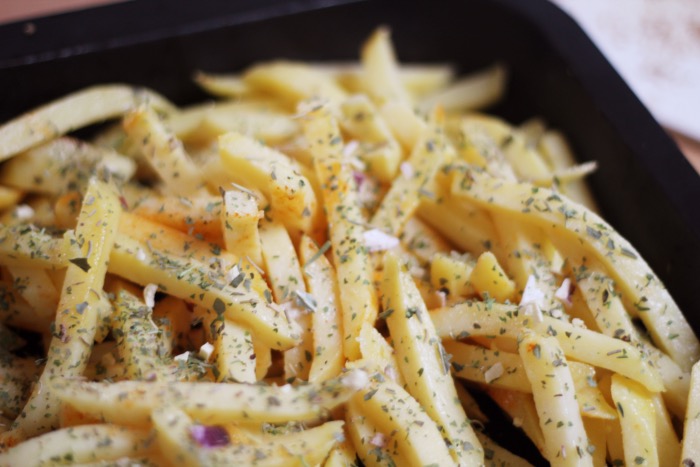 Ik was nog een paar foto's vergeten vorige week van het etentje dat ik gaf. Zoals deze frietjes die ik bestrooid heb met een kruidenpotje en in de airfryer heb gedaan.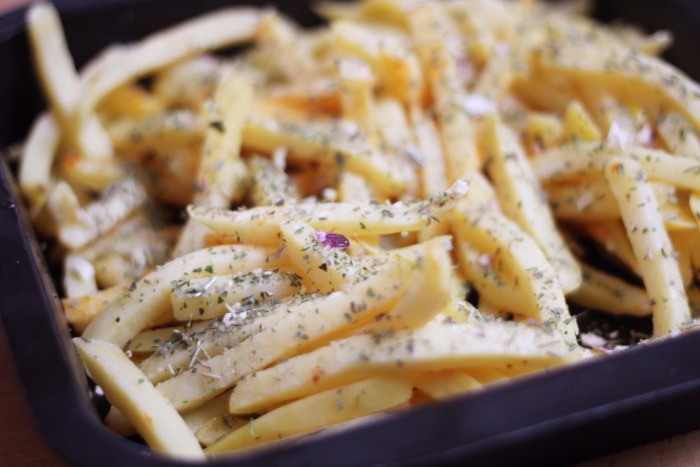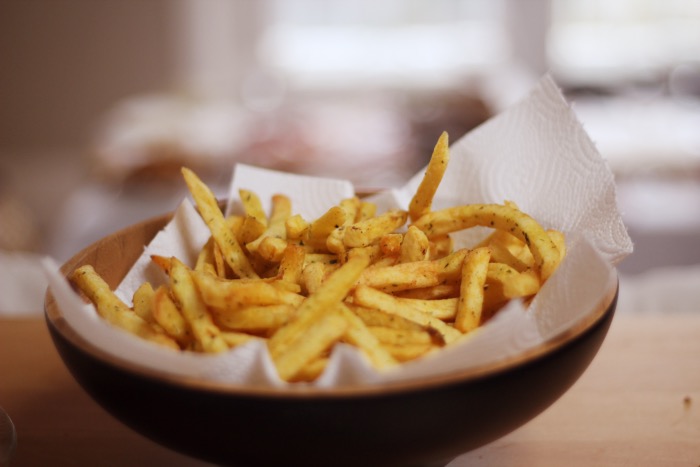 Zo easy.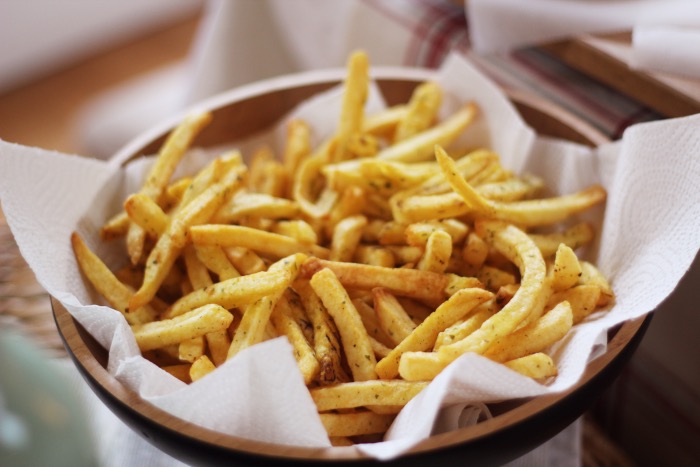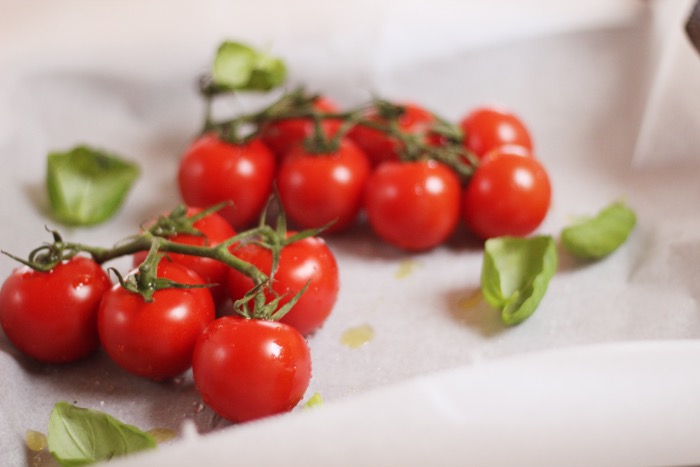 Tomaten met een beetje olijfolie, zout en basilicum in de oven voor zo'n 15 tot 20 minuten op 175 graden Celsius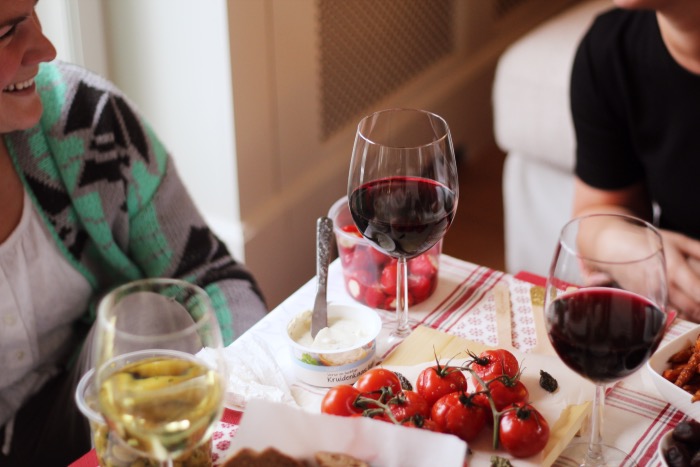 Worden ze lekker zoet en zacht van.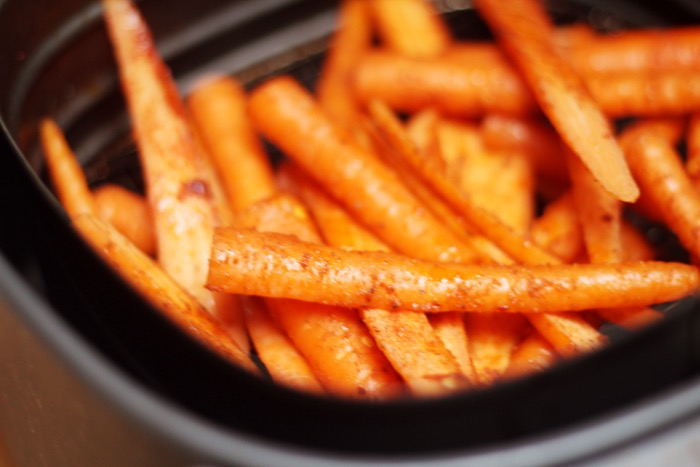 Fink gekruide wortels, ook in de airfryer (dit is echt een life saver hoor)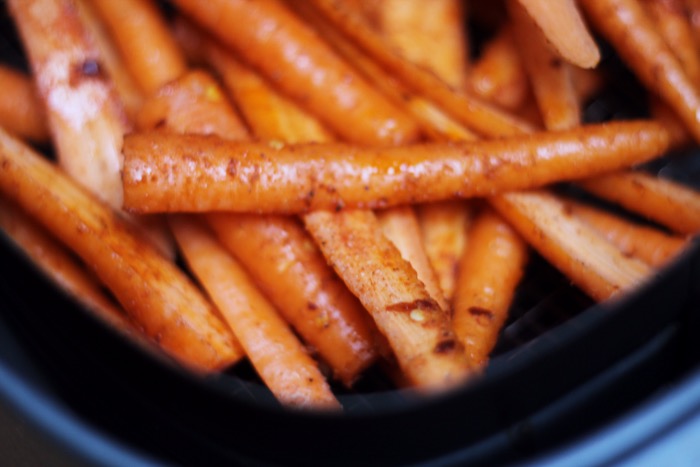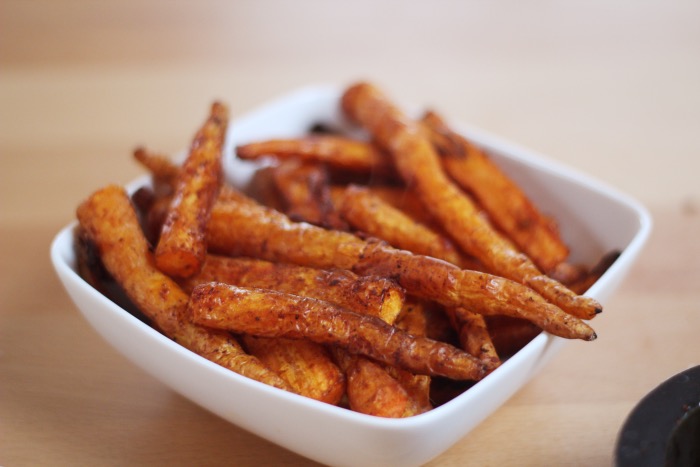 Hmm 🙂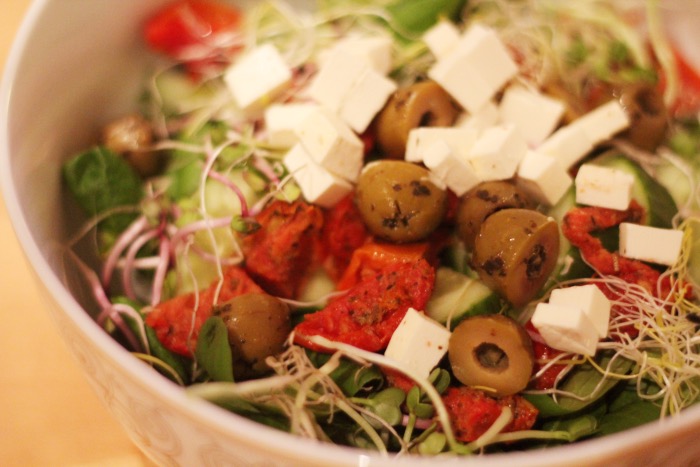 Ik heb weer een salade vibe te pakken.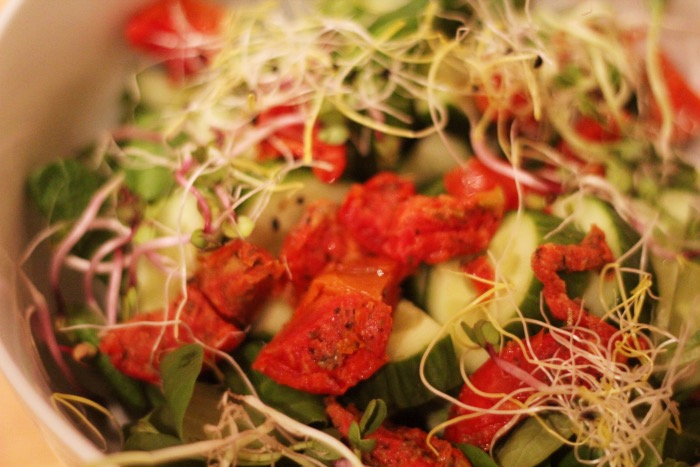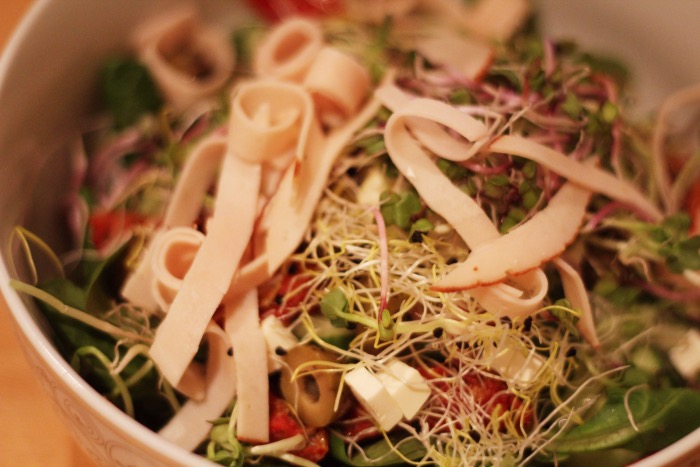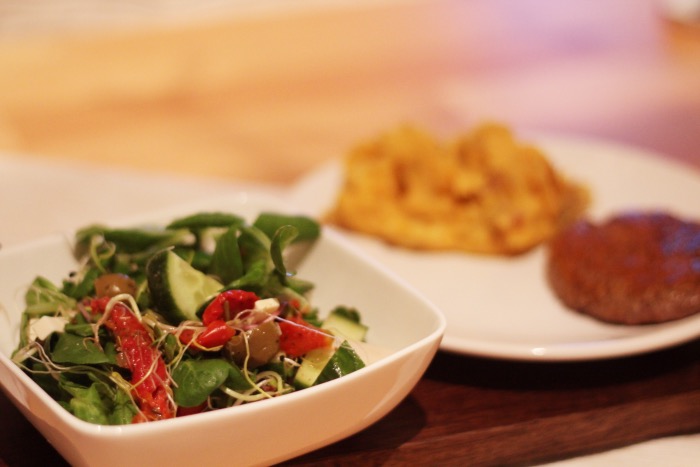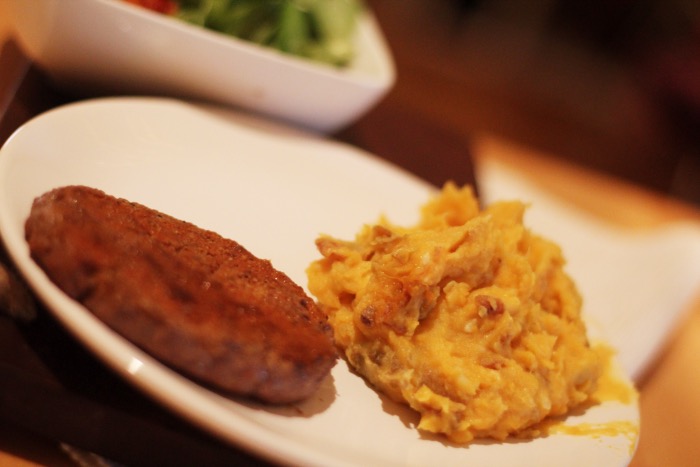 Tartaar met zoete aardappel stamppot waar een zachte camembert doorheen zit, het is echt echt echt hemels!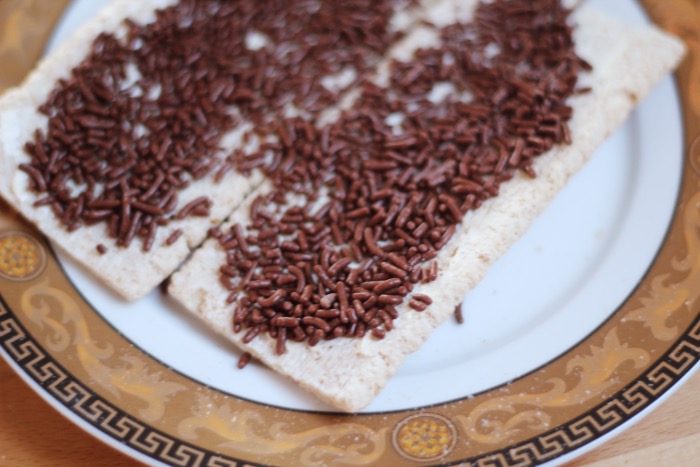 Gaat er nog altijd goed in, crackers met hagelslag.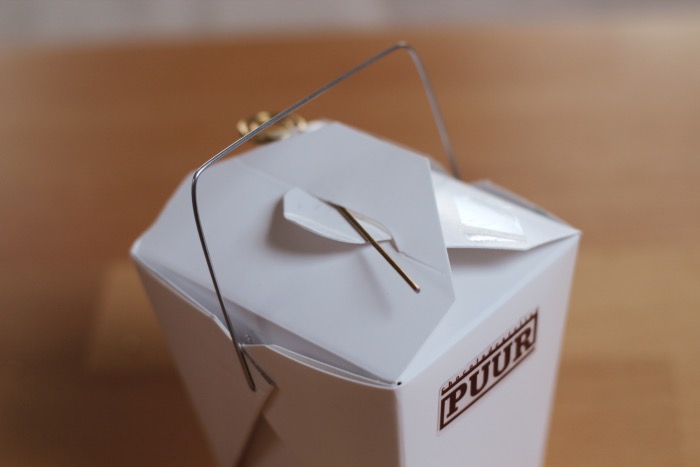 Van de Sint een doosje bonbons gekregen! Melk en wit, geen puur (al heet de winkel wel zo), precies wat ik lekker vind!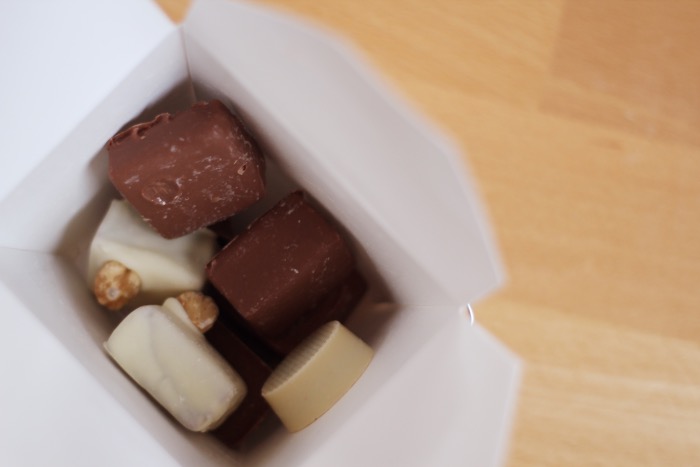 Ik kan heeeeeeeeeel lang doen met zo'n doosje. In tegenstelling tot snoepjes die ik binnen no time op heb kan ik chocolade veel beter handelen, haha.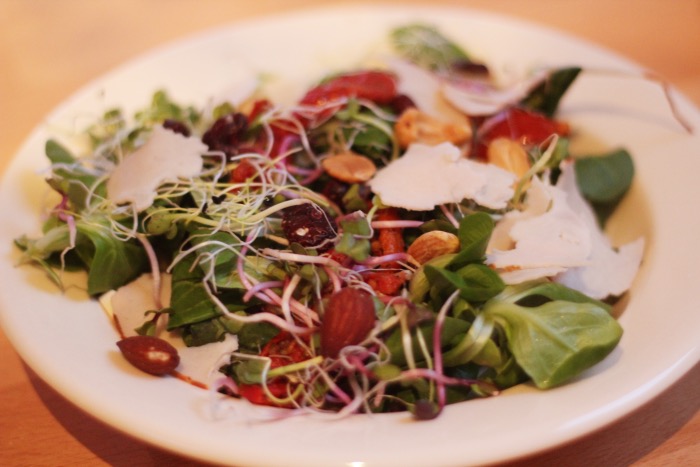 Nog meer salade! Een beetje noten en cranberry's er overheen gegooid.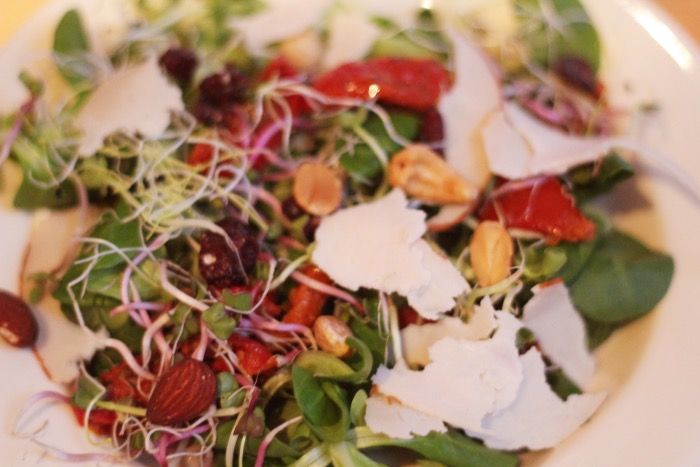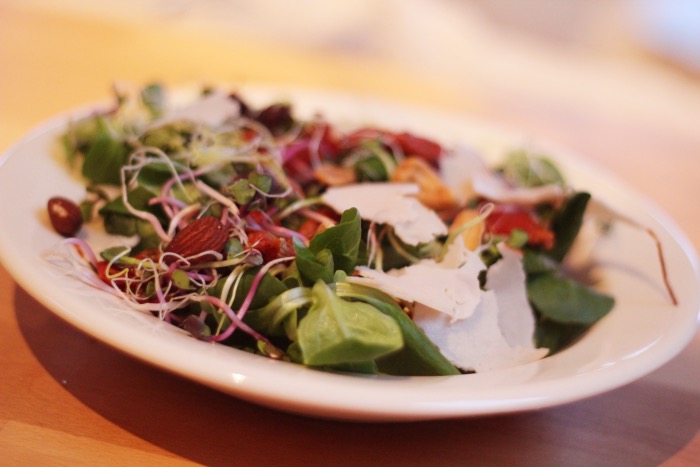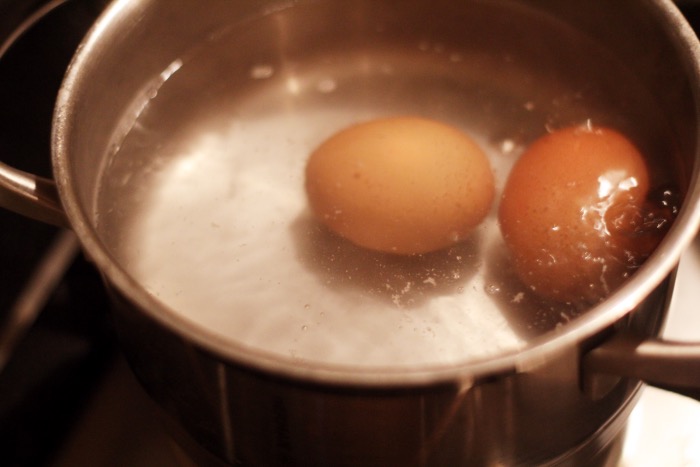 Als ik nog wat eieren over heb en er niet per se een plan mee heb (taartjes etc.) dan kook ik ze en leg ik ze in de koelkast. Super handig als ik heb gesport en eigenlijk maar een klein beetje trek heb en ook geen fut heb om iets klaar te maken. Gekookt ei erin en klaar.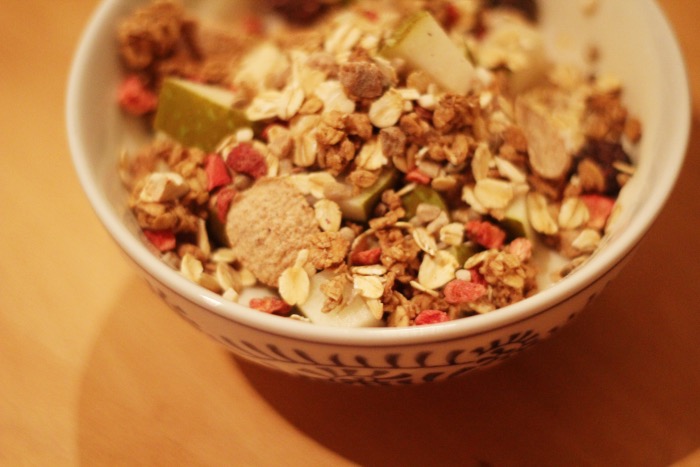 Mensen vragen vaak wat ik in de avond eet als ik een wat "grotere" lunch heb gegeten. Ik eet in de avond eigenlijk niet zoveel meer, als ik echt trek heb dan zijn het vaak rijstwafels of crackers met beleg of yoghurt met een stuk fruit en muesli. Zoals hier, een peer en muesli.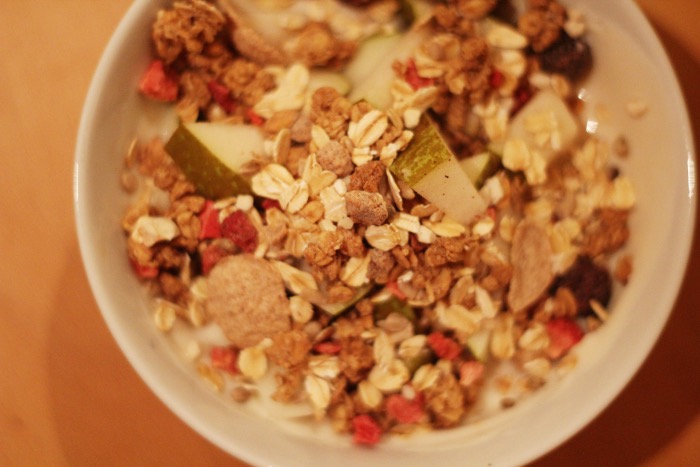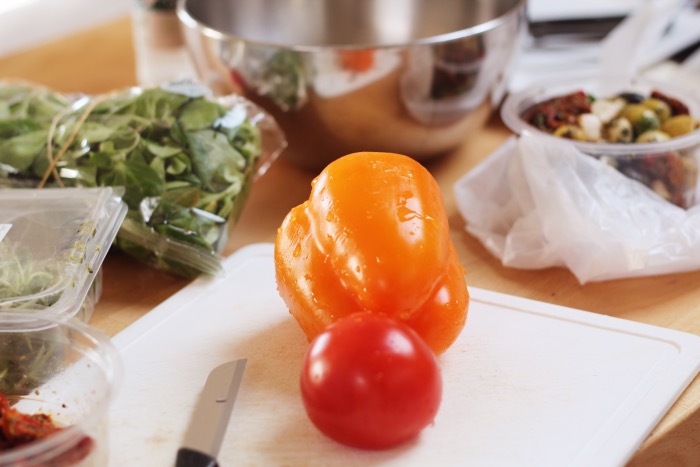 Ik was even snel naar de Haagse Markt om net wat goedkopere tomaten, paprika's, bananen en olijven te halen. Salade vibe zei ik he.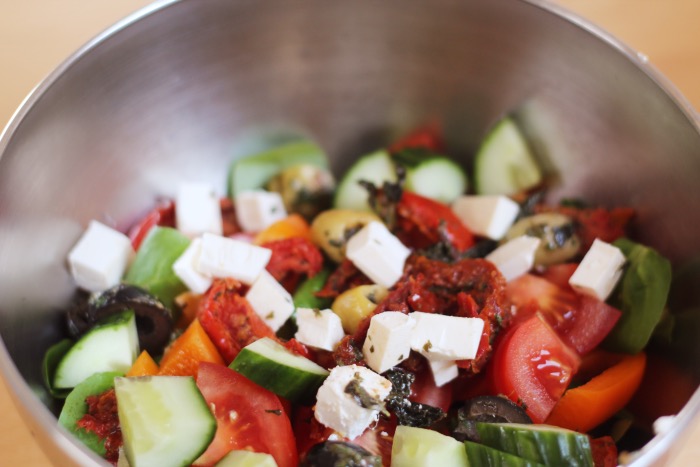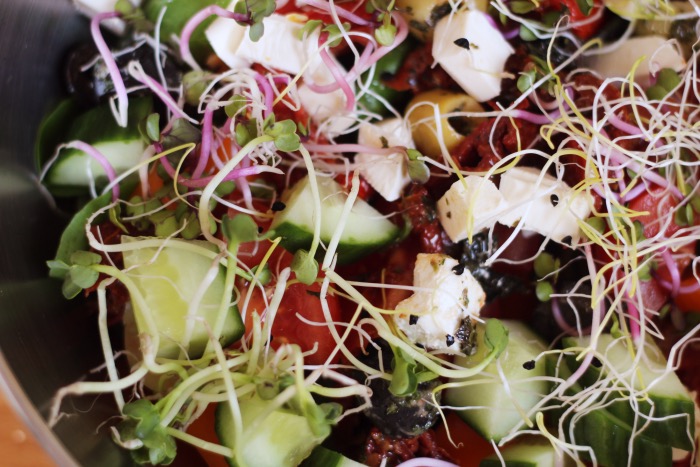 🙂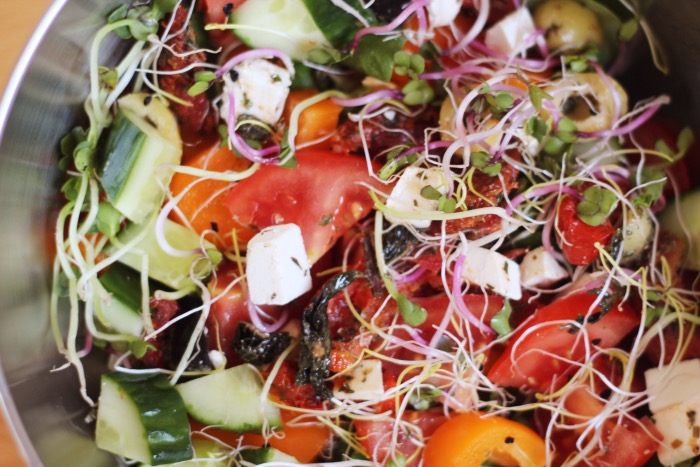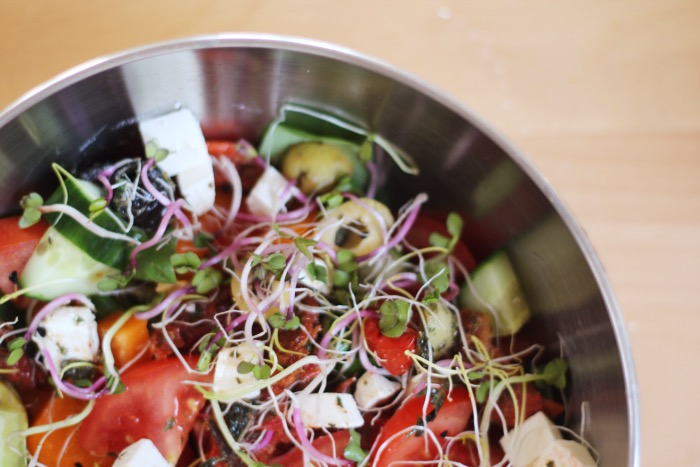 Salades met een beetje zongedroogde tomaten en olijven erdoor zijn super goed te doen als je het mij vraagt! Vooral omdat ze zoveel smaak en kruiden "meenemen" in de salade dat je vaak geen dressing meer nodig hebt.