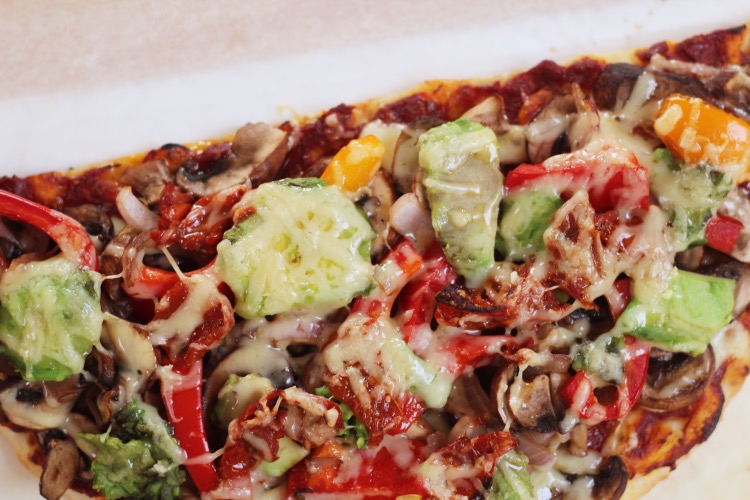 Jaaaaa het is weer voedingsdagboektijd! En als ik dit zo bekijk, moet ik zeggen dat ik aardig wat salades en pizza's voorbij zie komen..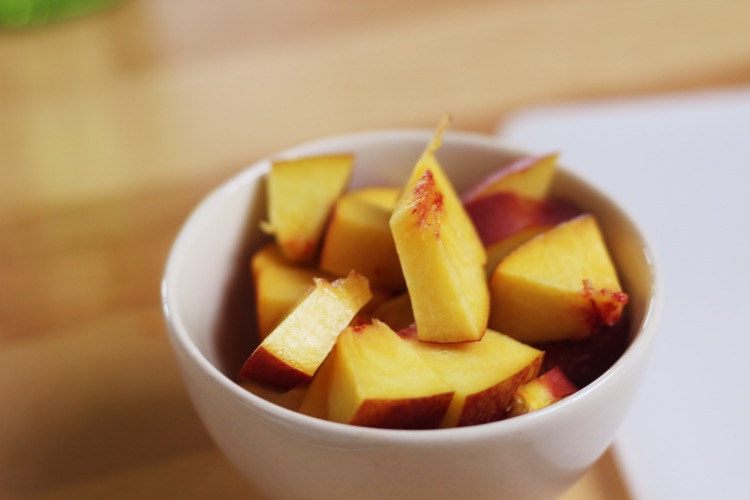 Maar we beginnen met wat fruit van de markt. I love nectarines in de zomer.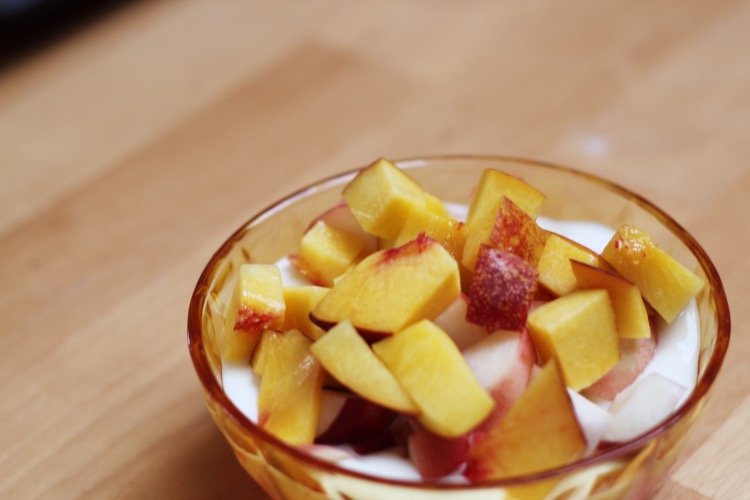 kwark met wilde perzik en nectarines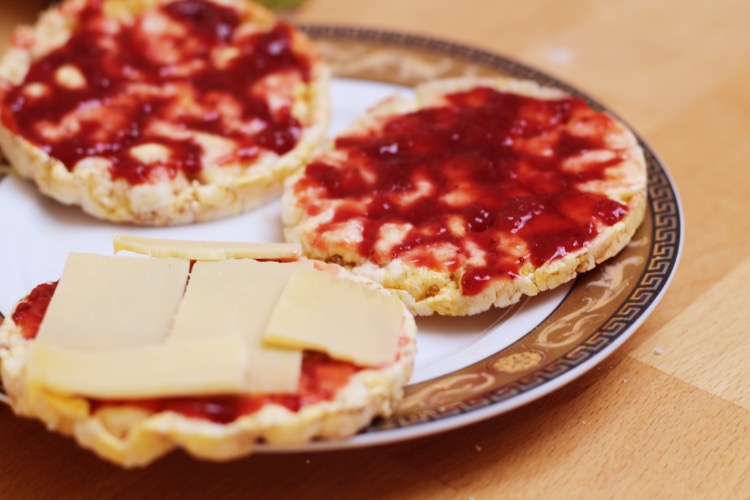 Maïswafels met jam en bij eentje heb ik er oude kaas op gedaan. Kaas en jam gaan super goed samen als je het mij vraagt. Ik haalde weer na lange tijd een stuk oude kaas.. Ohh men, ik was vergeten hoe lekker dit was!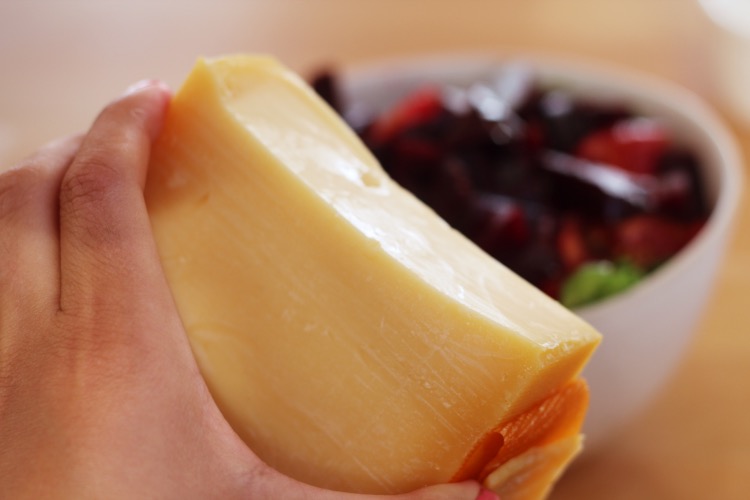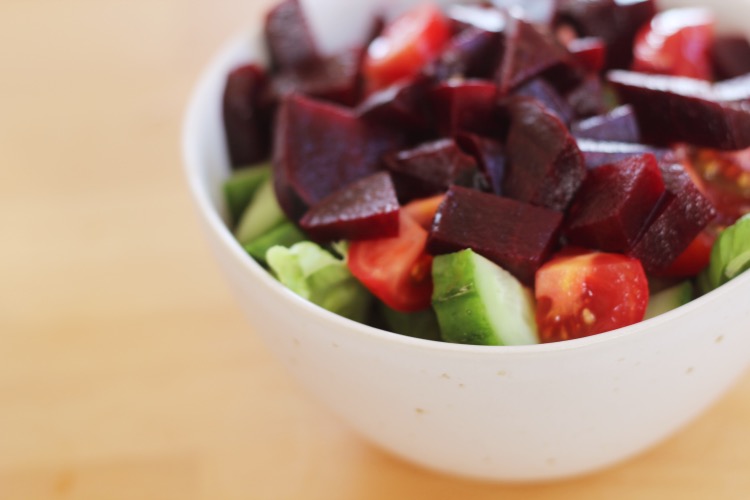 Salade met sla, komkommer, tomaat en biet.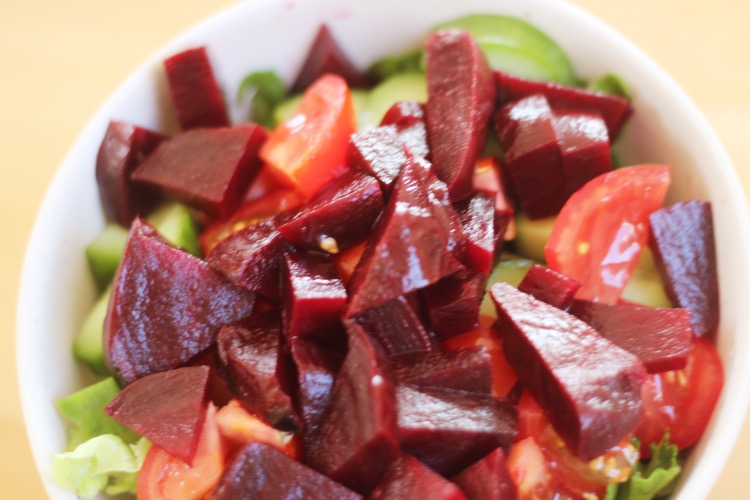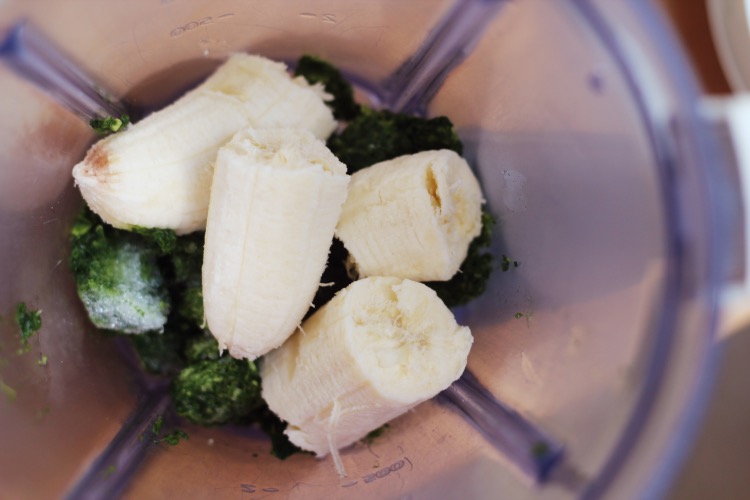 Ik had na lange tijd weer zin in een dikke smoothie. Vroeger maakte ik nog vaak een groene smoothie en nu had ik er wel weer trek in. Deze keer met bevroren spinazie wat ervoor zorgt dat het een heerlijk dik en koud geheel wordt; jum!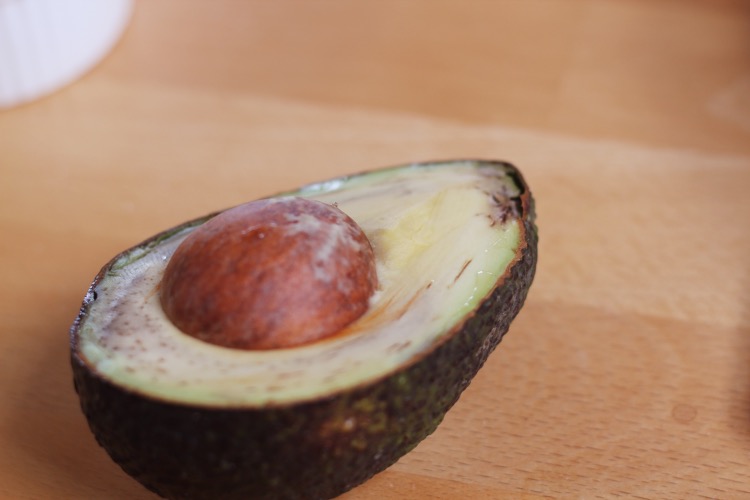 Een halve avocado erdoor en je zit zo vol!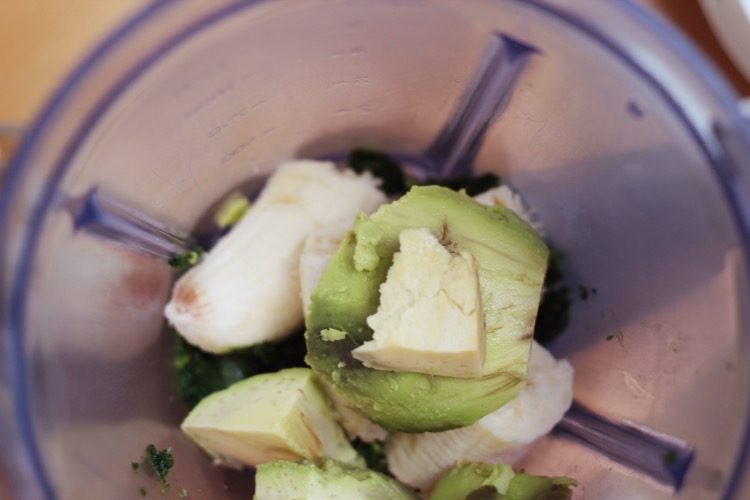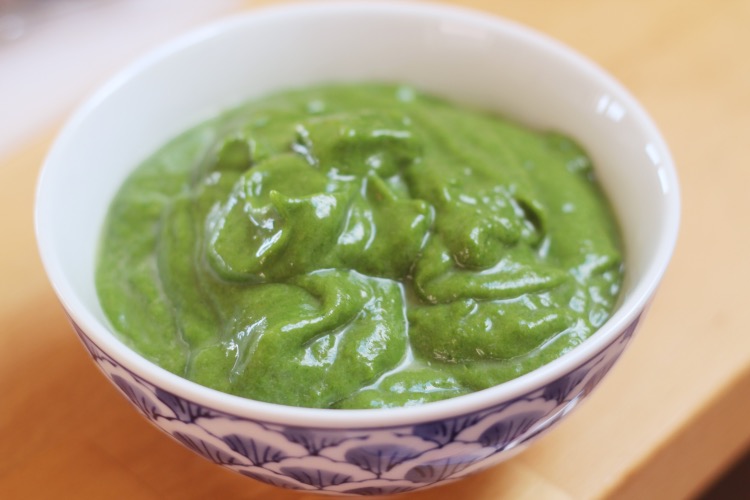 Kijk dit groene monster! De banaan zorgt ervoor dat het lekker zoet is.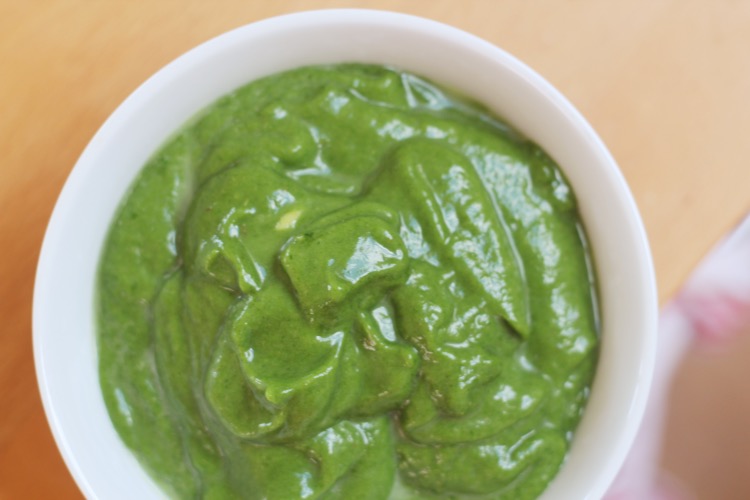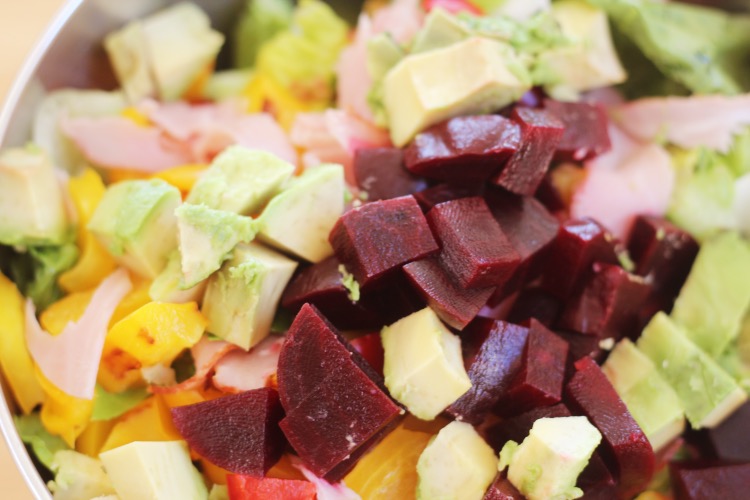 Salade met sla, komkommer, tomaat, paprika, avocado, ham en bietjes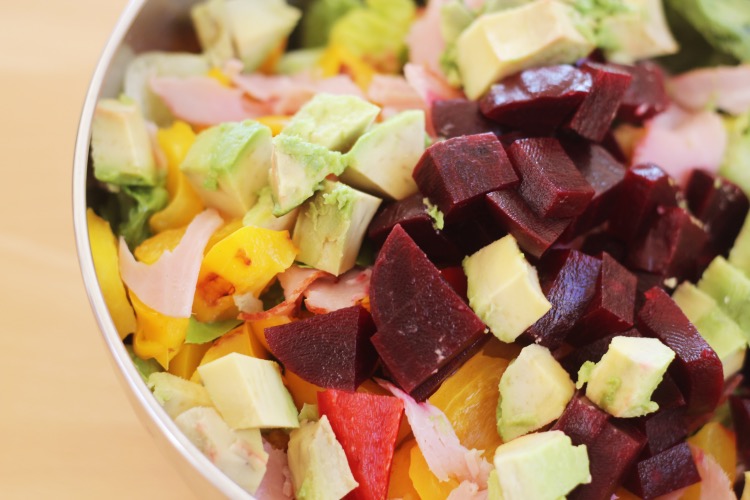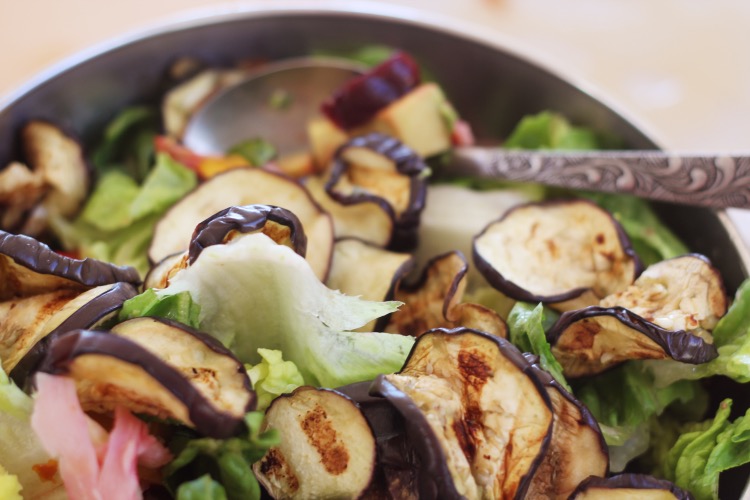 Daar heb ik nog wat aubergine bij gedaan die ik in plakjes op de grill heb klaargemaakt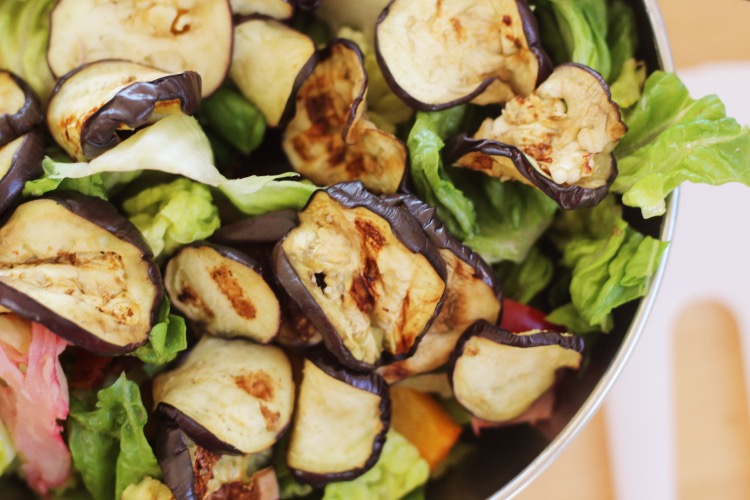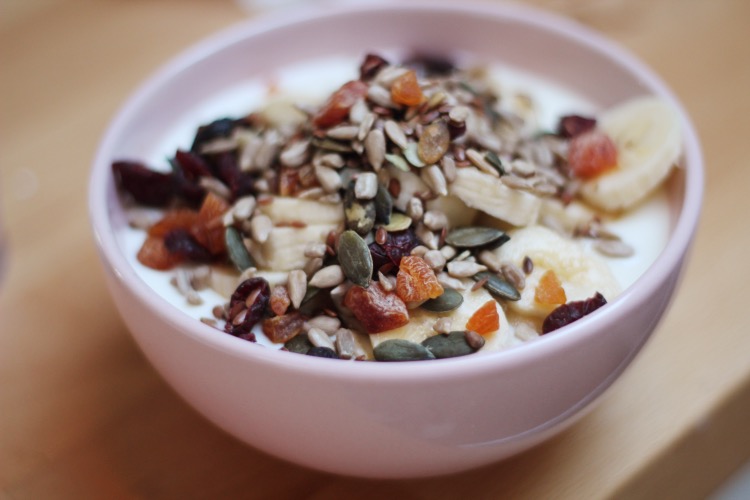 Yoghurt met banaan en een heerlijke ontbijtmix (die je in mijn vorige voedingsdagboekpost voorbij ziet komen, gekregen van Tamara! <3 )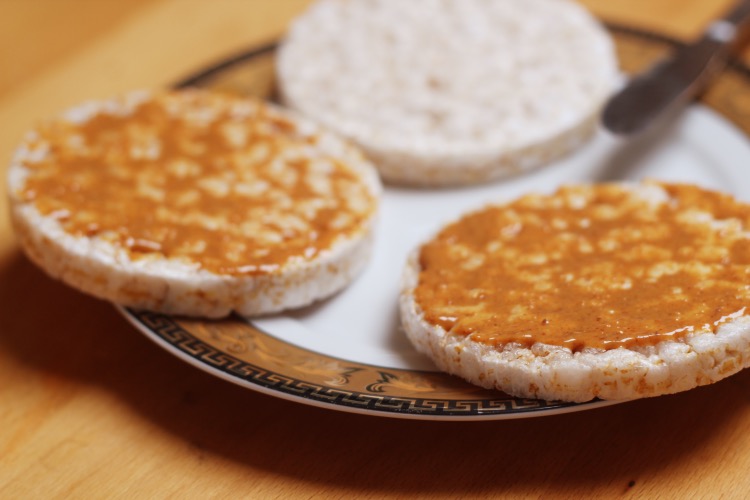 Rijstwafels met pindakaas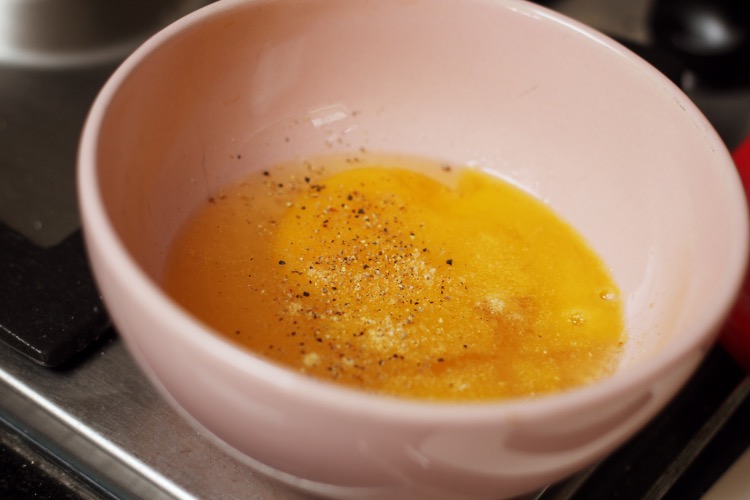 Omelet in the making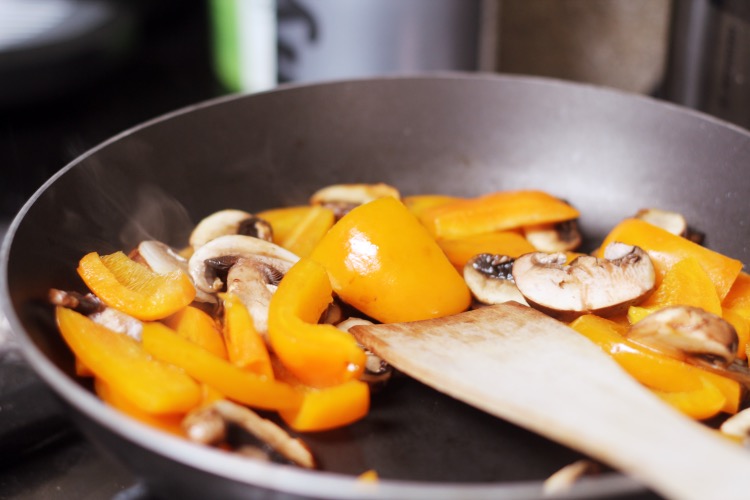 Met paprika en champignons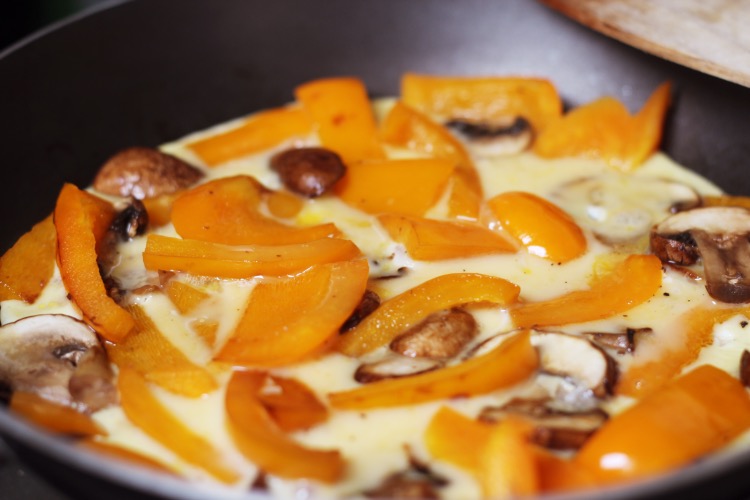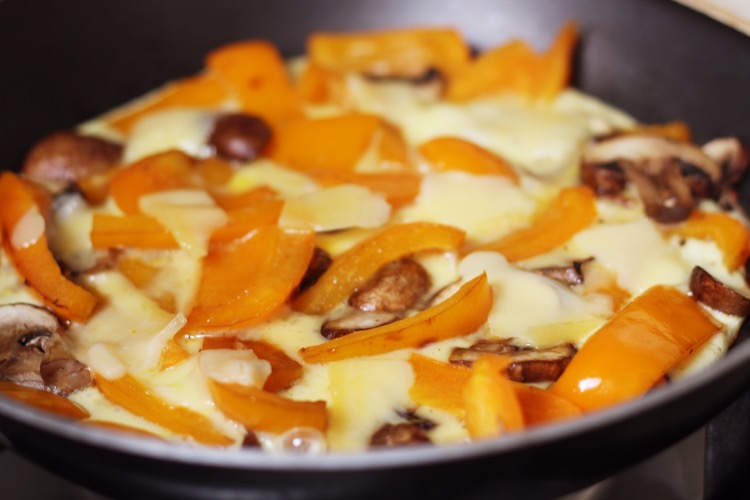 Ennn oude kaas! Jum!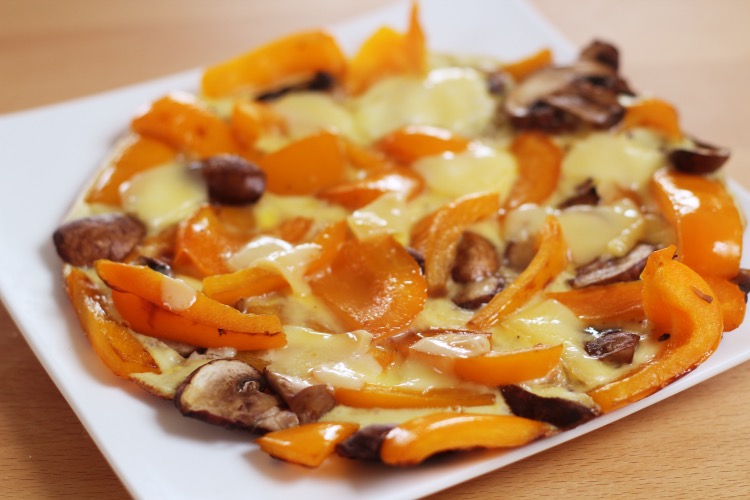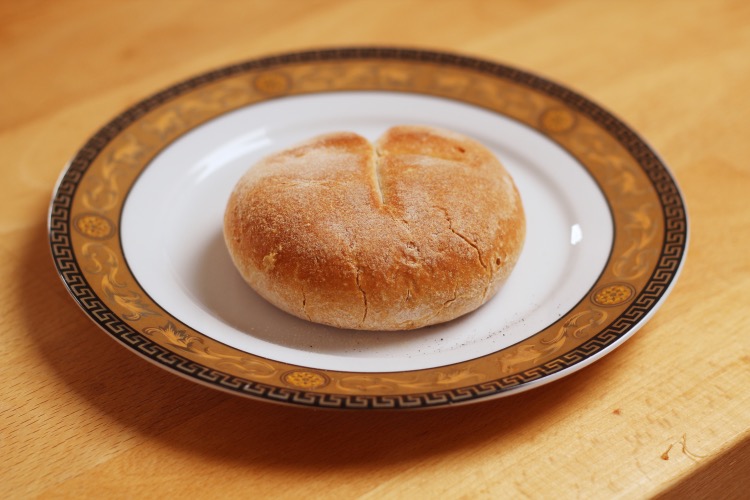 Ik wilde het op een bolletje opeten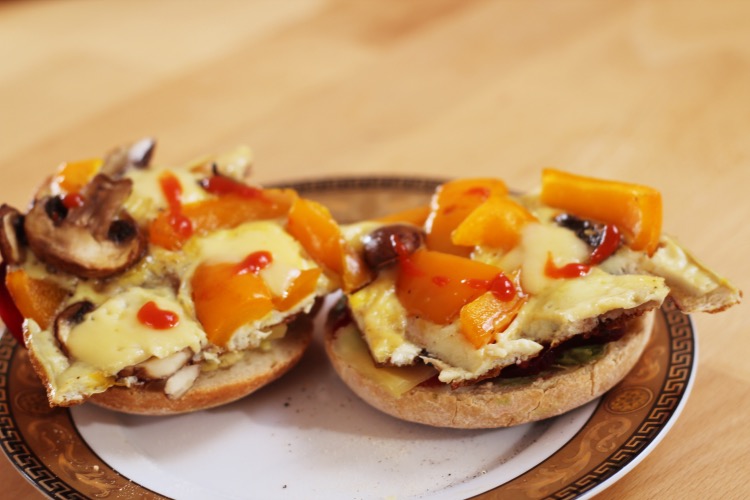 Drupje ketchup en klaar!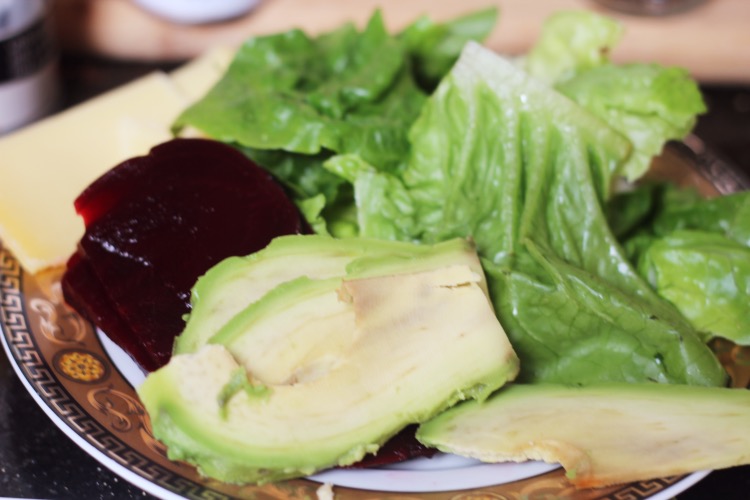 Salade en pizza in the making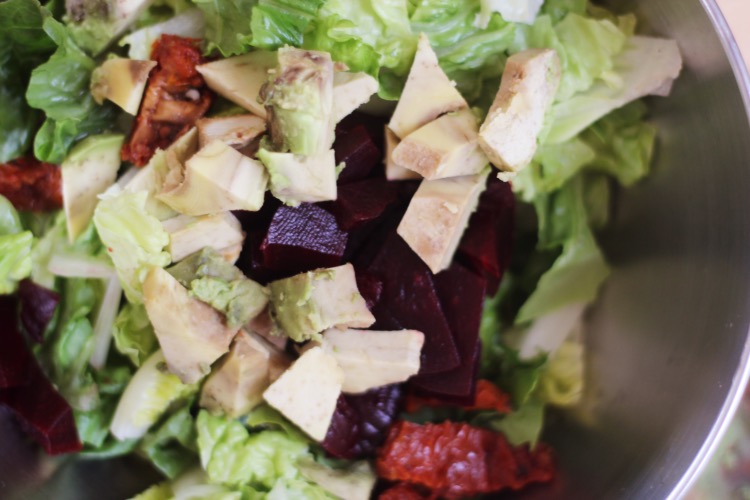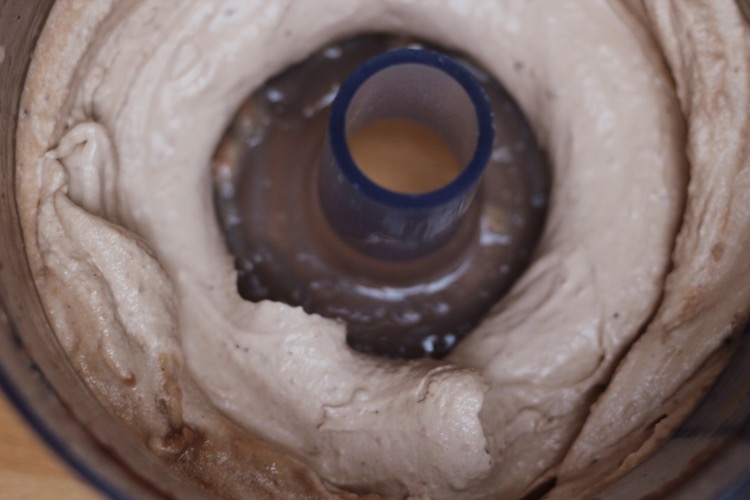 Bananenijs met bevroren banaan en een beetje eiwitpoeder.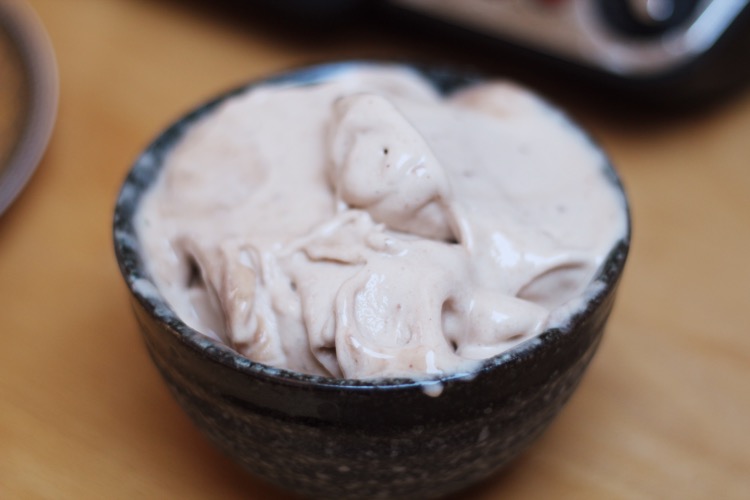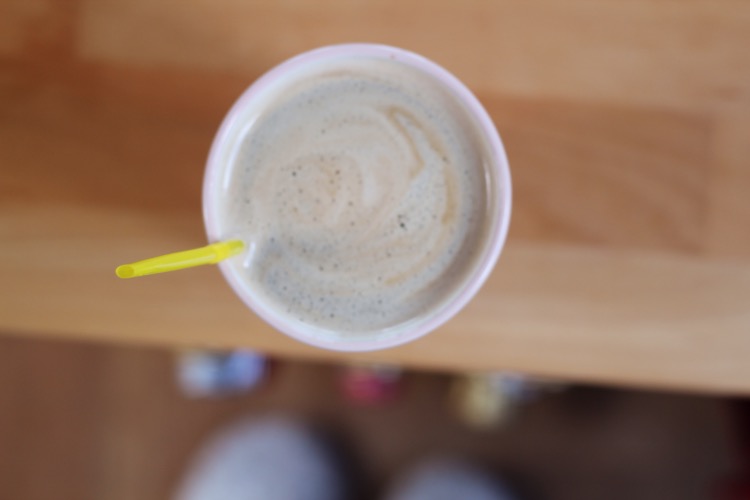 Veel koffie, met wat sojamelk en een rietje. Precies zoals ik dat lekker vind.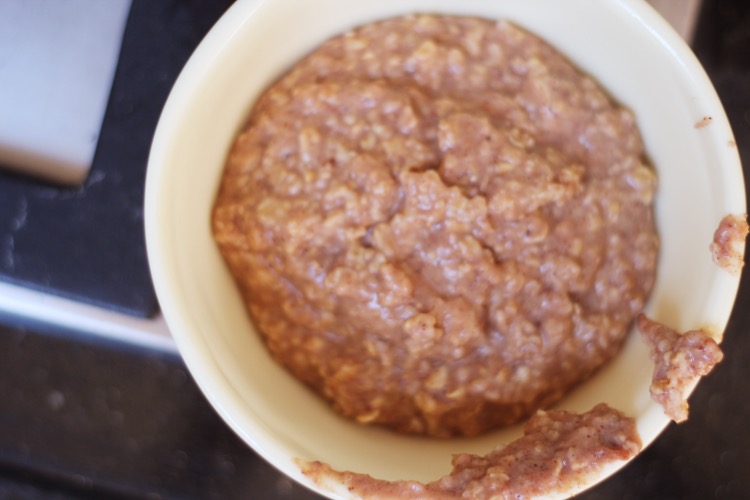 Niet het mooiste plaatje, maar havermout met wat sojamelk verwarmd in een pannetje en daar kaneel bij gedaan. Om de laatste restjes (plakkerig!) uit de pan te halen krijg je dit effect. Niet echt 'food-blogger-friendly', maar wel hoe het gewoon gaat in de keuken haha.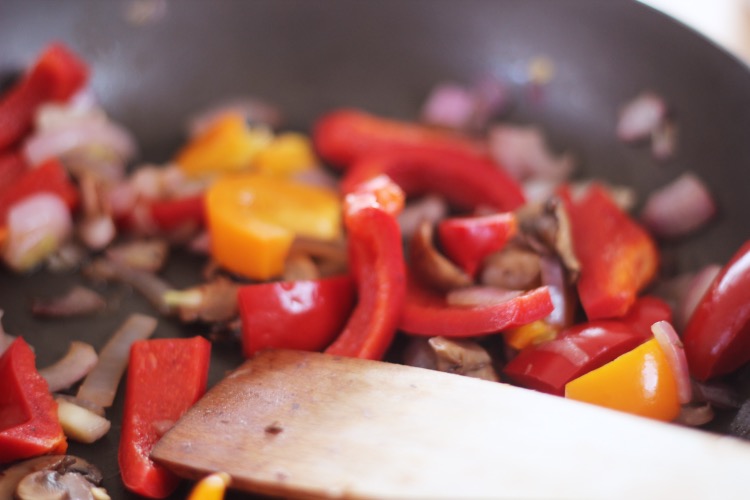 Pizza time! Maar dan wel met wat ingrediënten alvast voorgebakken.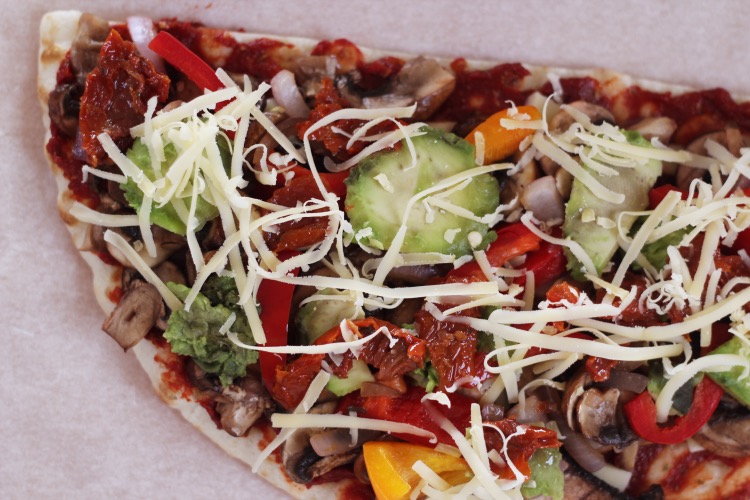 Ik had twee pizzabodems gehaald omdat ik even geen zin had om ze zelf weer te maken. Aangezien een hele pizza toch vaak teveel is voor mij (vooral omdat ik graag nog een salade bij eet) snijd ik hem door midden en eet ik een halve pizza. Je kunt ze makkelijk in de vriezer bewaren, echt ideaal.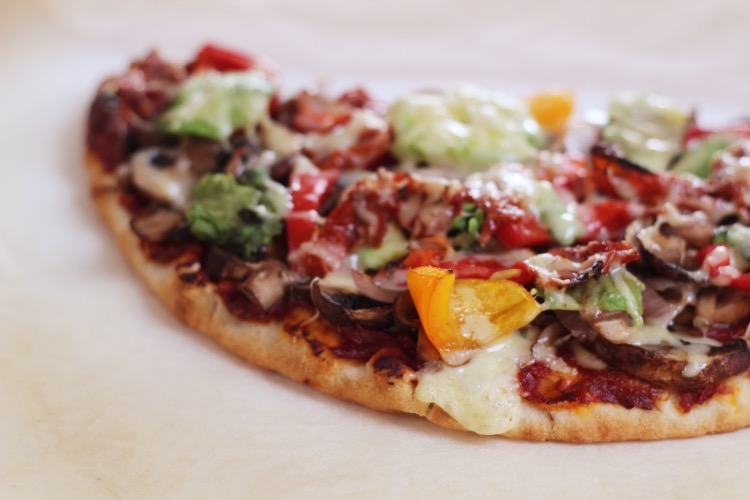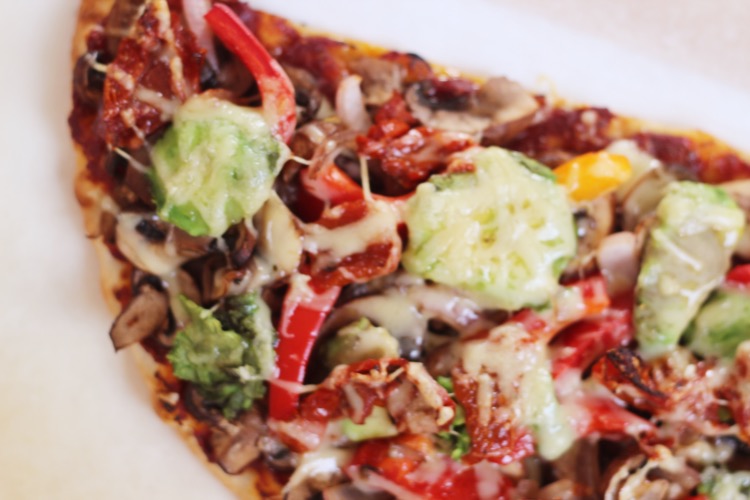 Hmm 🙂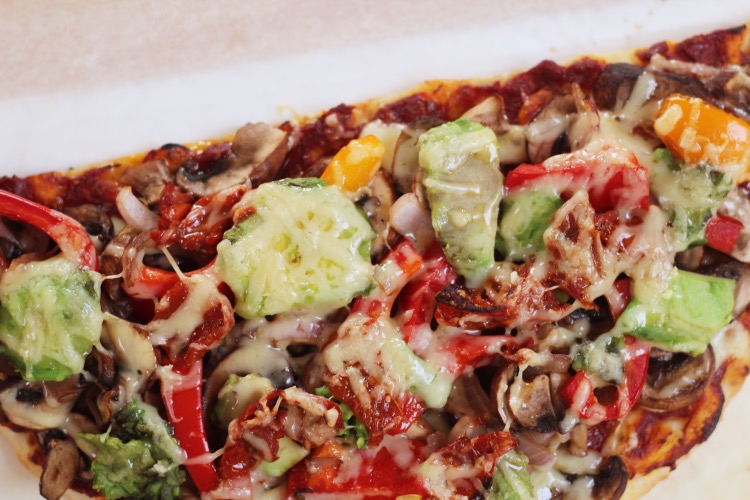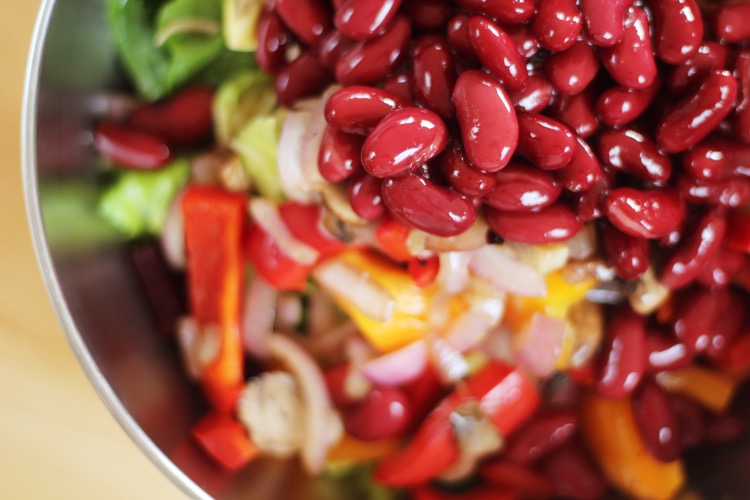 Salade met kidney bonen, een van mijn favorieten.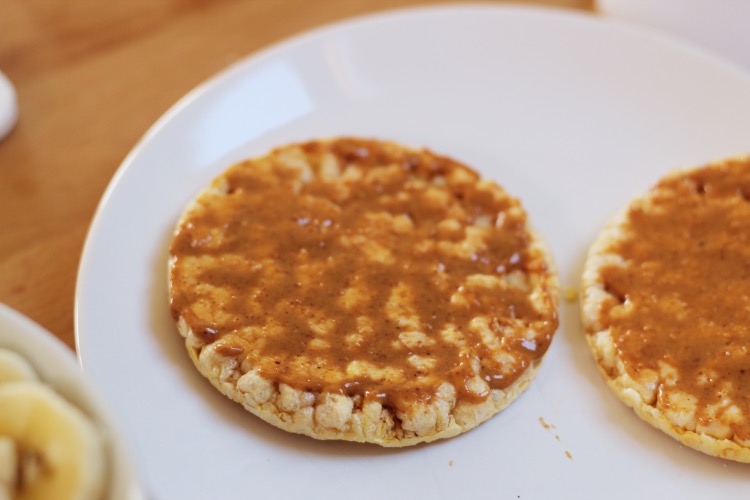 Maïswafels met pindakaas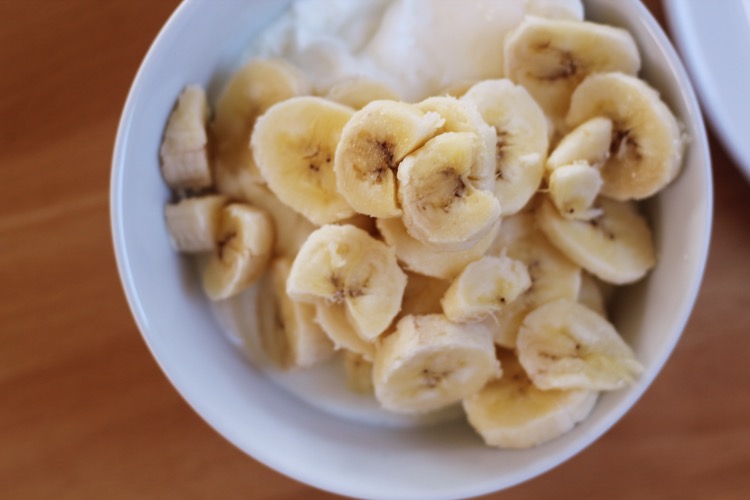 Yoghurt met banaan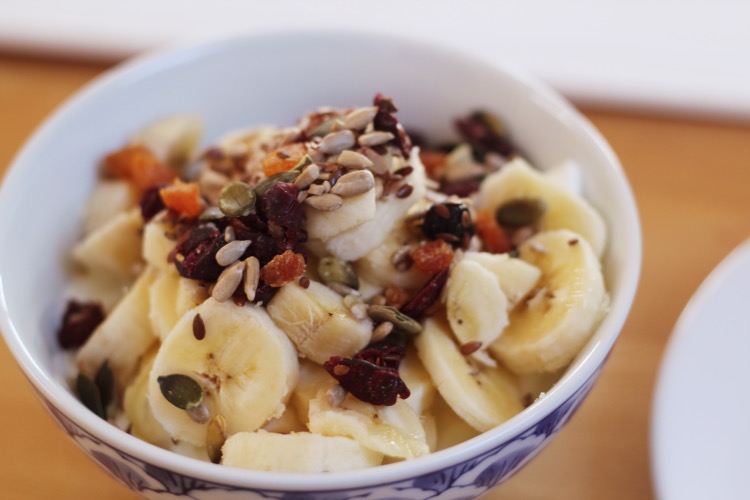 E de heerlijke ontbijtmix!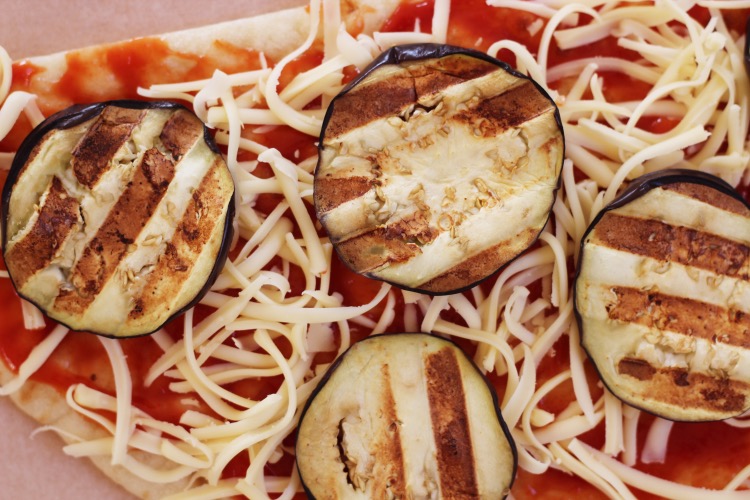 Dag twee, weer tijd voor pizza. Nu met aubergine van de grill.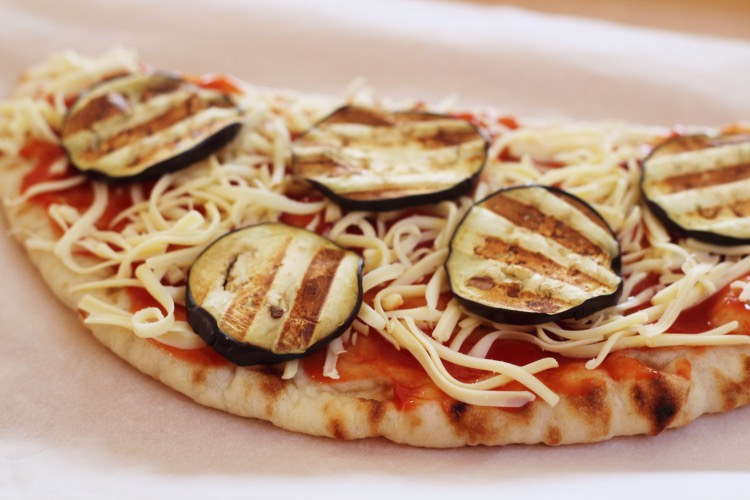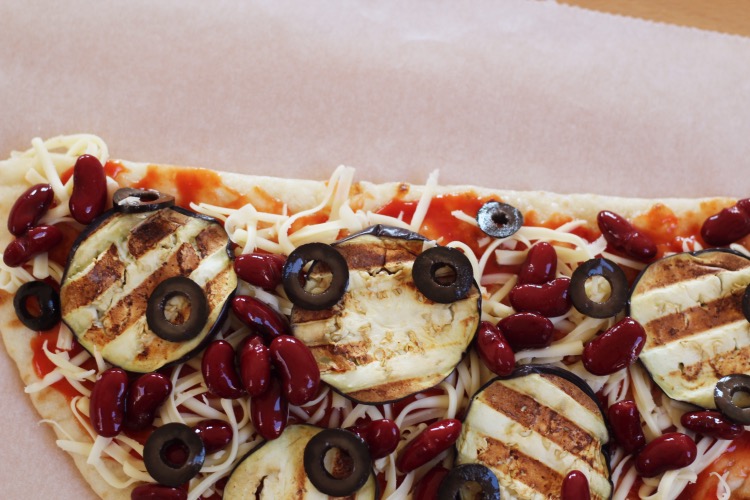 En echt nog restjes van wat er over was in mijn koelkast: kidney bonen en zwarte olijven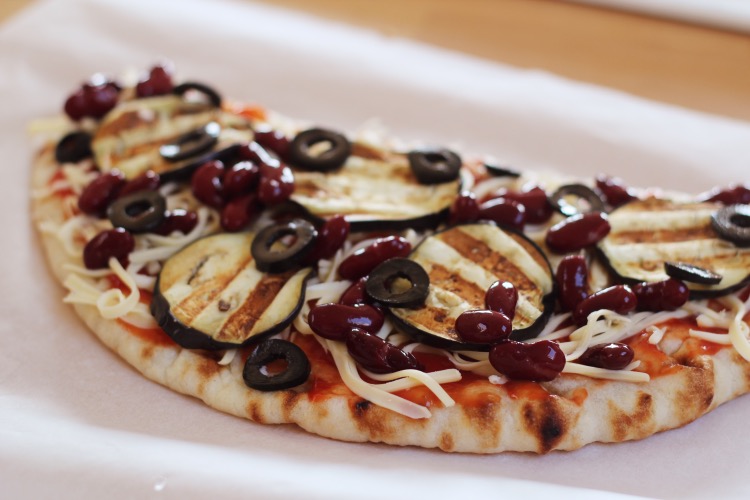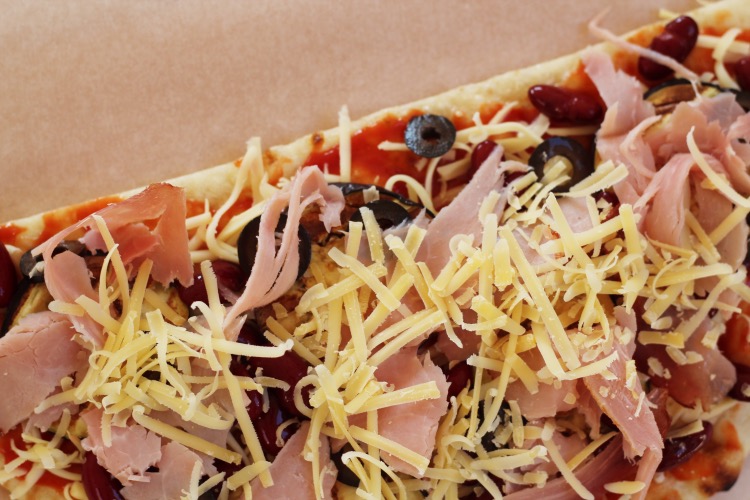 Ham + kaas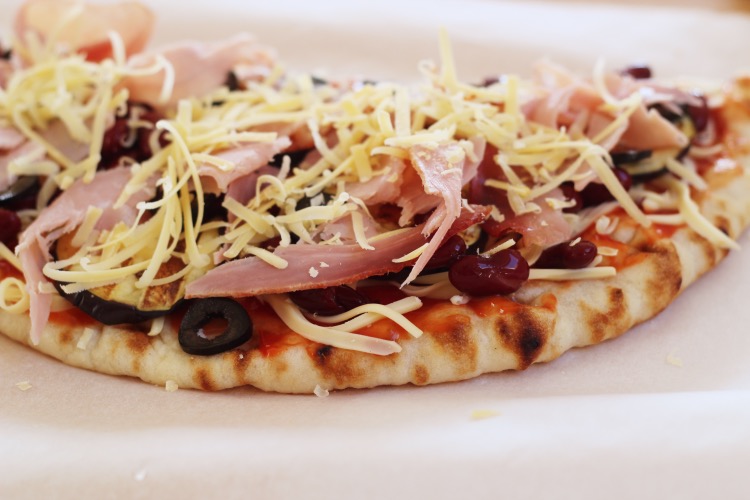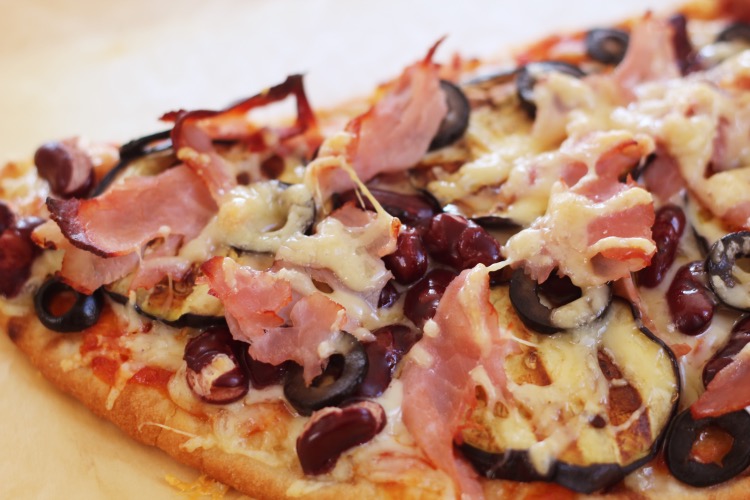 Weer; hmmm 🙂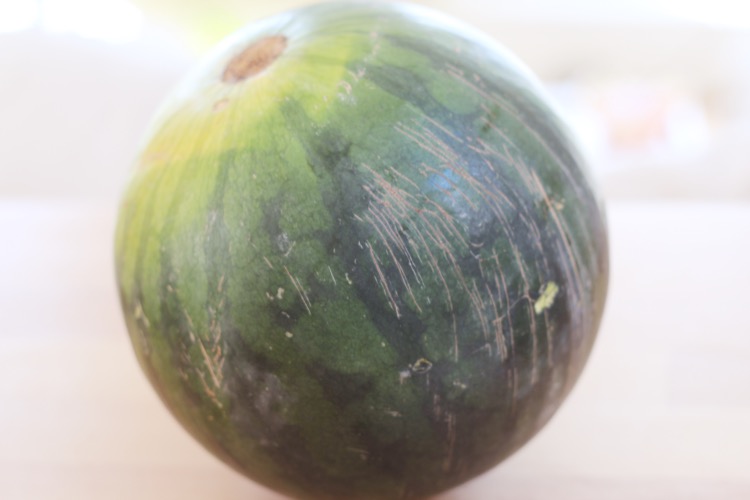 Watermeloenen in de zomer! Ge-wel-dig!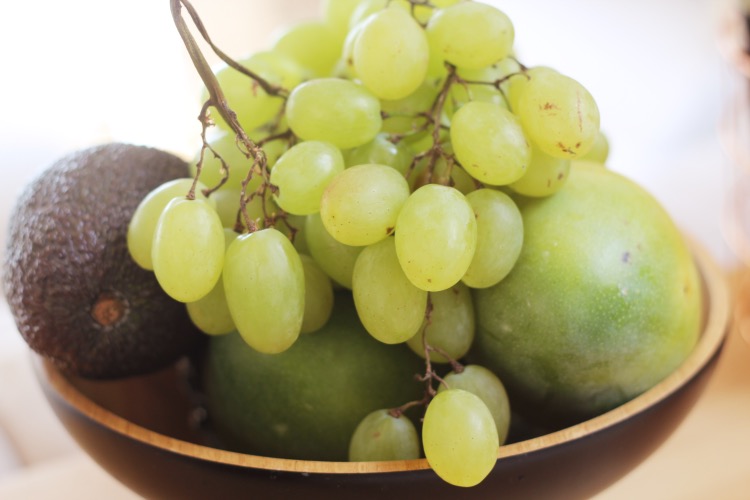 Ik was weer bij de Haagse markt geweest voor lekkers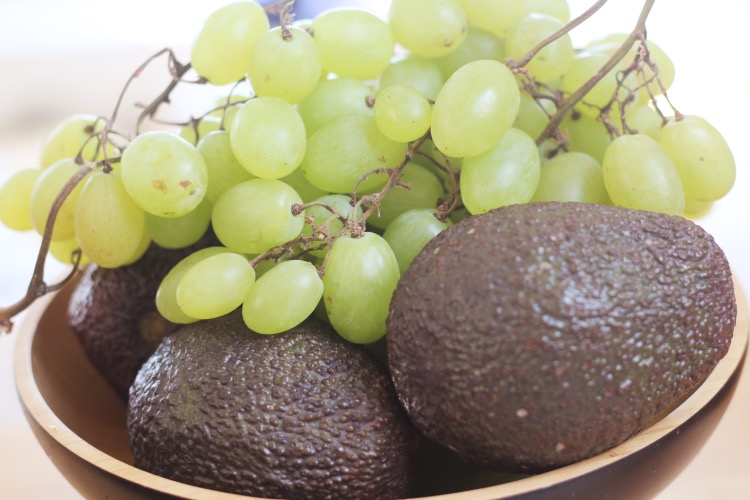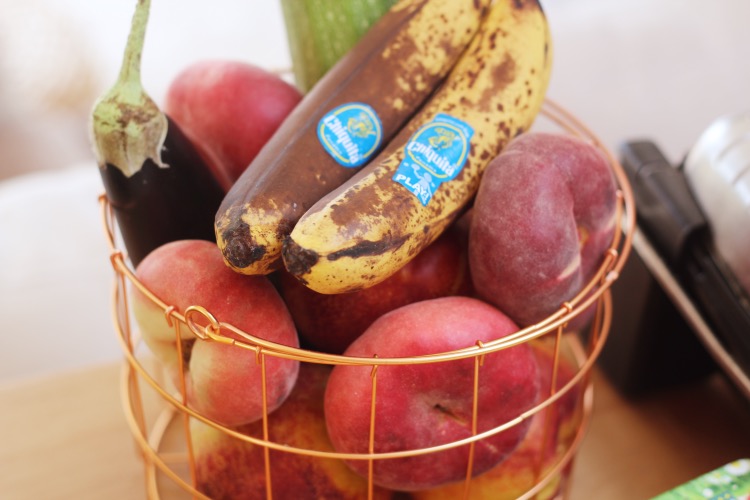 Oja, deze bananen moeten heel snel de vriezer in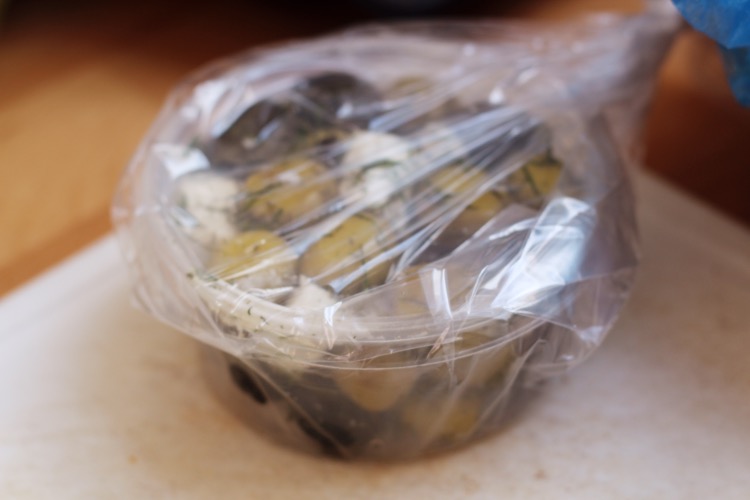 Olijven met feta. Ik moet zeggen, het standje waar ik altijd olijven haal heeft me de afgelopen twee keer echt teleurgesteld. De olijven zijn ZO zout, alsof ze ze hierdoor langer houdbaar willen maken maar het is amper te eten.. Jammer..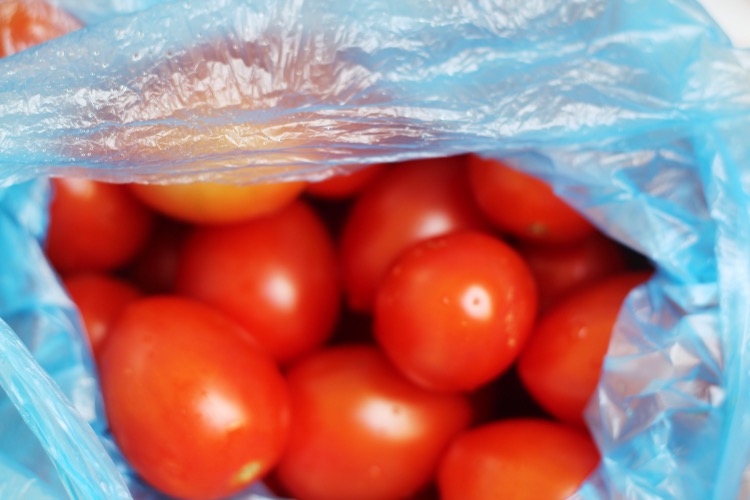 Tomaatjes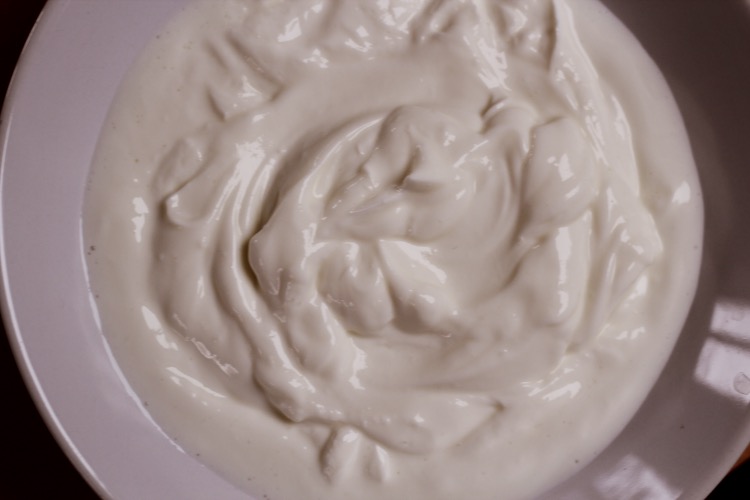 Kwark, dit keer in een bord, ik had zien om te versieren..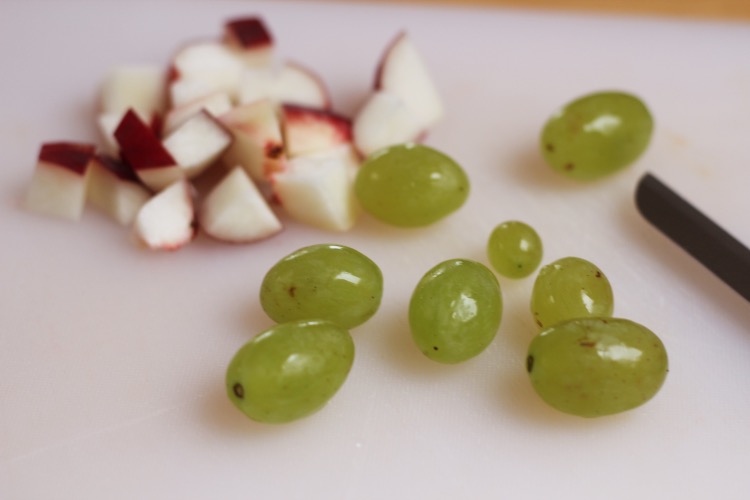 Wilde perzik en druiven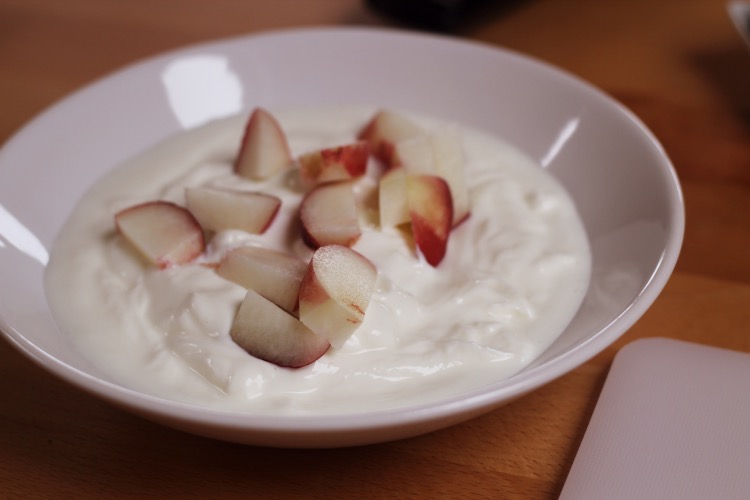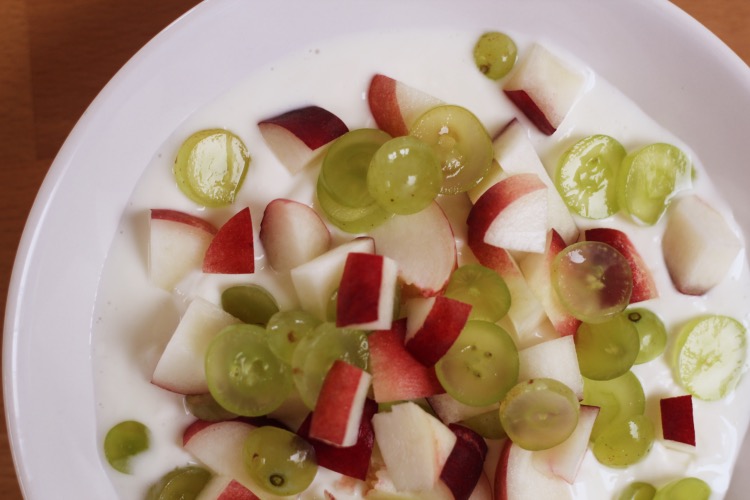 Zo neem je een keer wat langer de tijd voor je ontbijt 🙂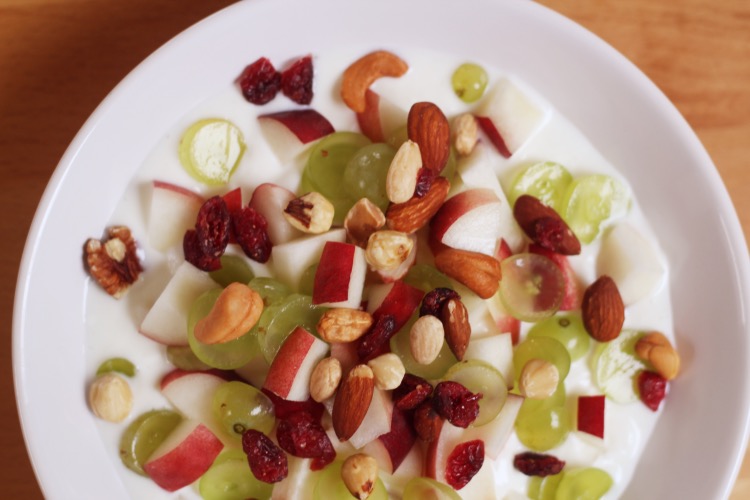 En wat noten en cranberry's erbovenop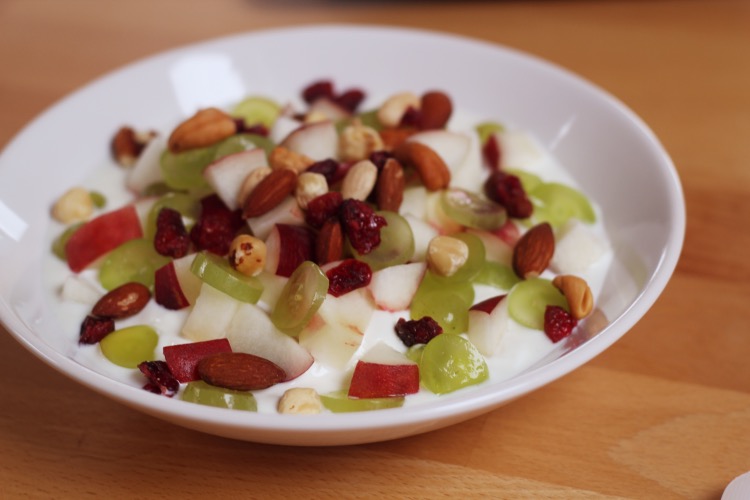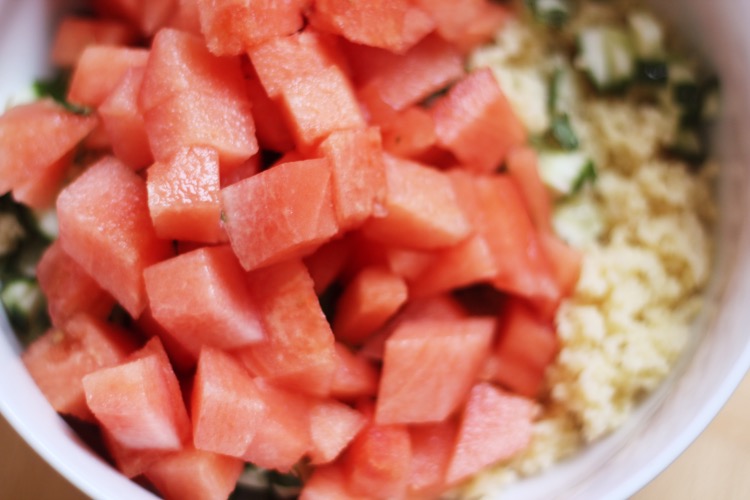 Na het maken van de couscous salade met munt en watermeloen was ik hooked, de volgende dag maakte ik hem opnieuw.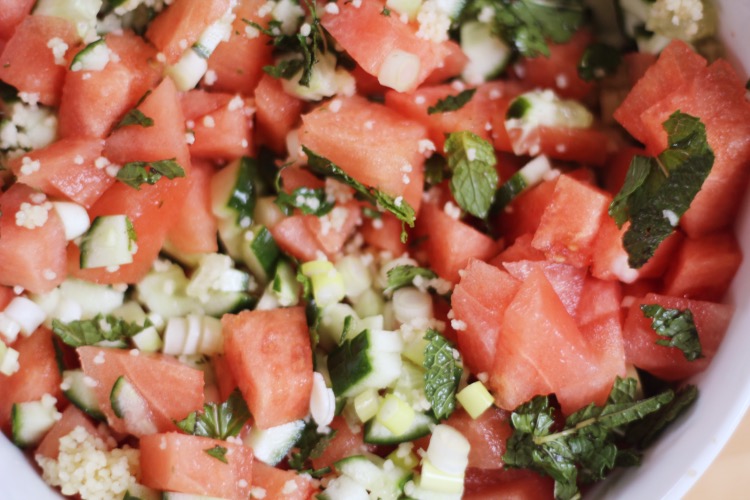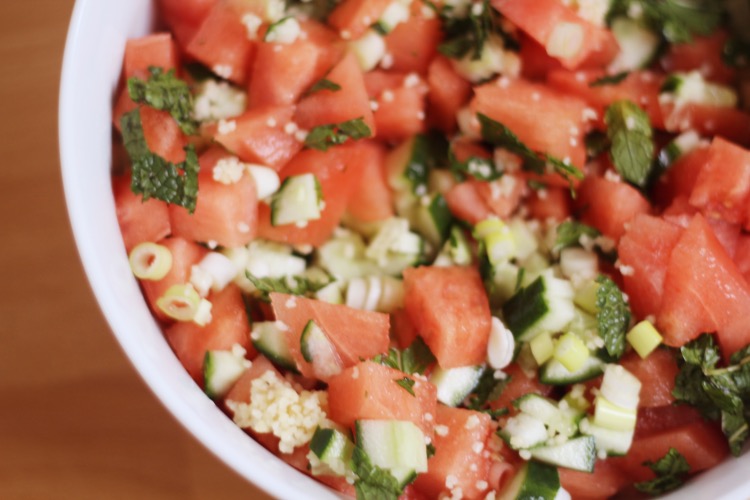 Ik wil hem weer opnieuw maken als ik dit zo zie..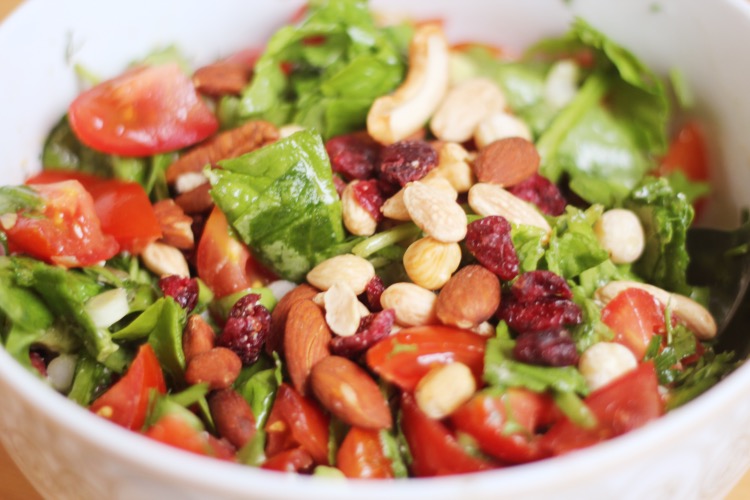 En we sluiten deze voedingsdagboekpost af met opnieuw een salade: spinazie, lente ui, tomaat, avocado en een mix van noten en cranberry's. Jum!