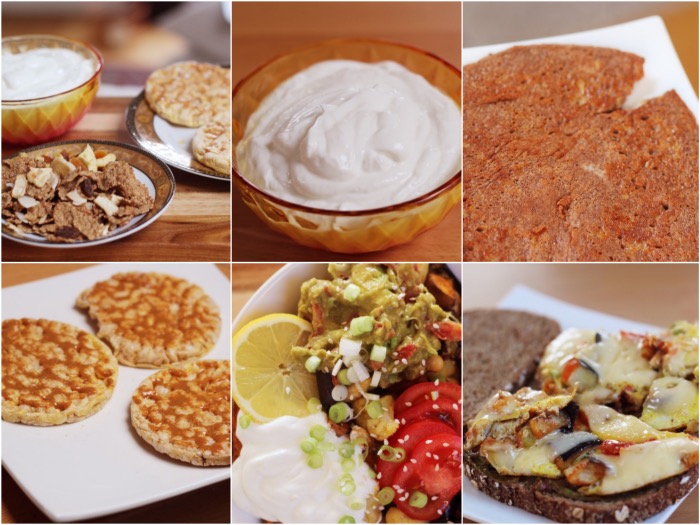 Tijd om mijn maaltijden weer aan jullie te laten zien. Sinds het Intermittent Fasten eet ik minder maaltijden maar wel grotere maaltijden en dat bevalt me echt heel goed moet ik zeggen. Dus bereid je voor op volle borden!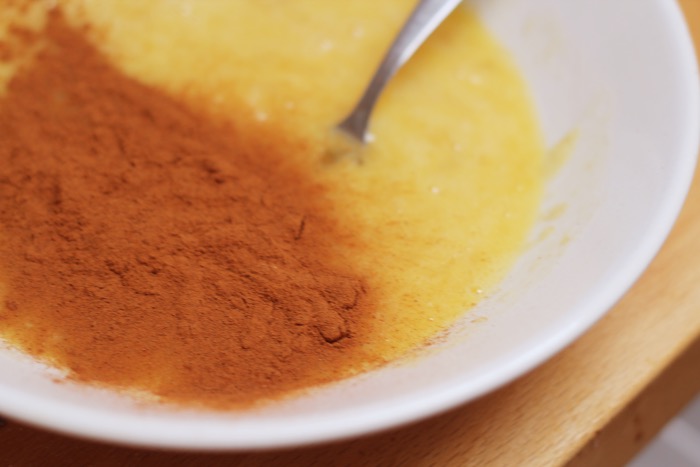 Banaan-ei-kaneel pannenkoek in the making!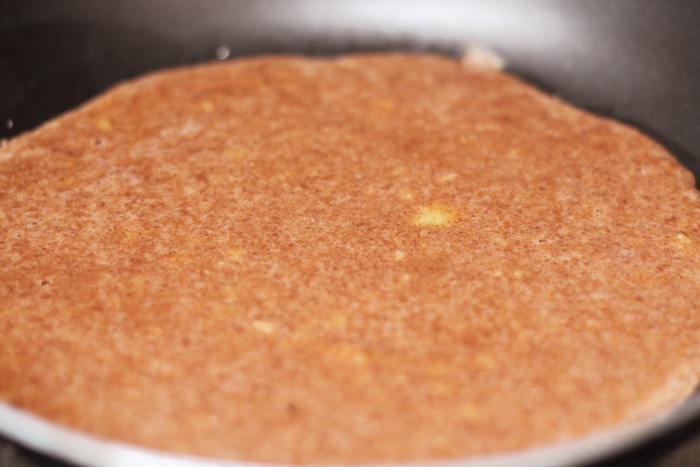 Twee tips om hem zo goed mogelijk om te kunnen draaien:
laat hem zo lang mogelijk op een laag vuurtje staan, denk aan 15 minuten ongeveer
gebruik kokosvet/olie
De geheime formule tot omdraaibare banaan-ei pannenkoeken. Als je er wat havermout (of ander "meel") doorheen doet wordt het natuurlijk makkelijker om ze om te draaien.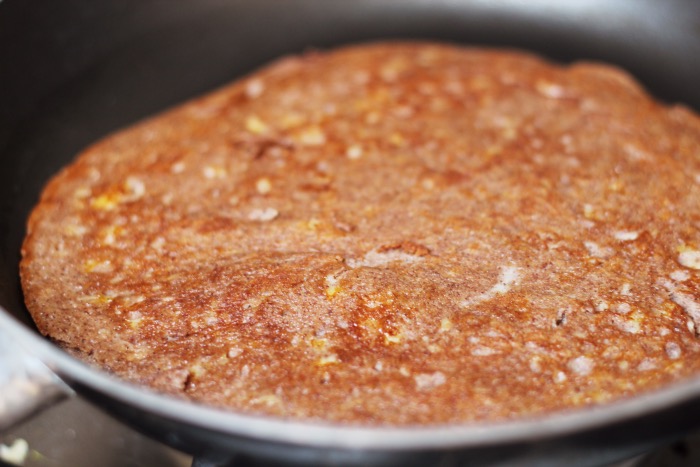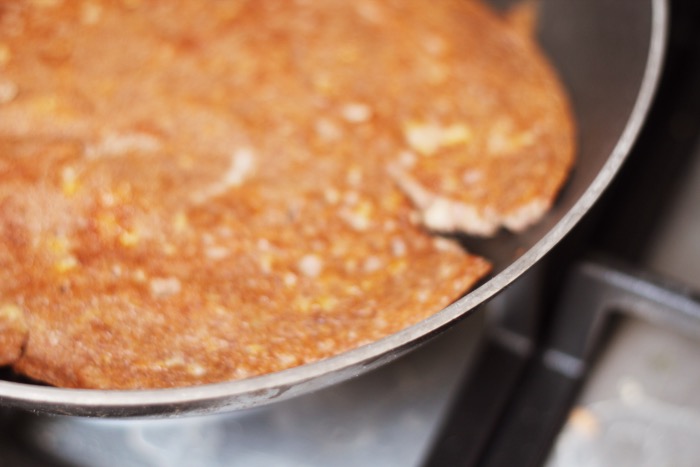 Met één klein scheurtje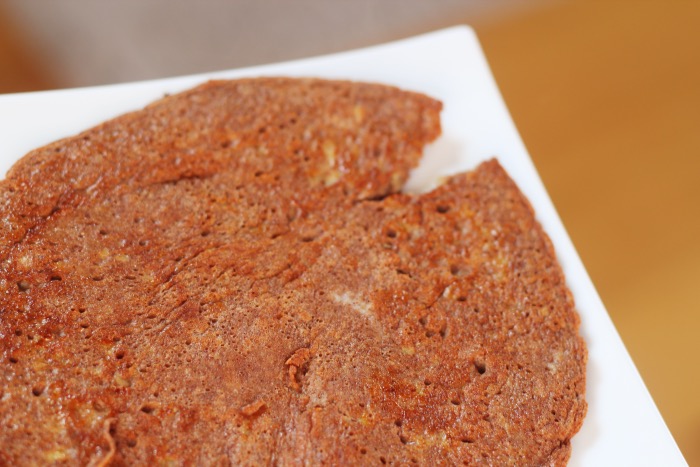 Jum 🙂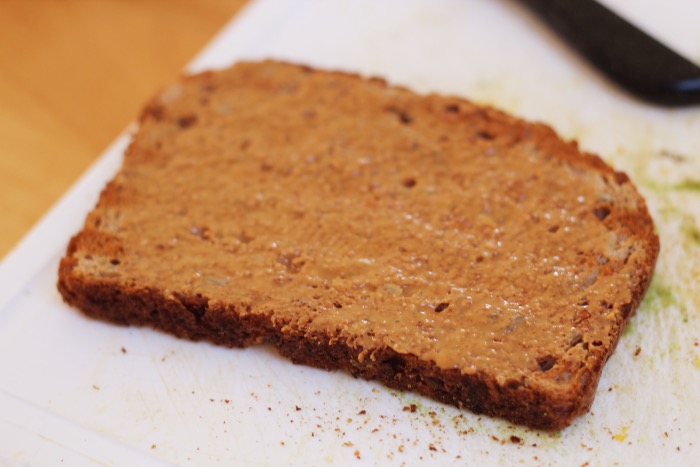 Broodje op de grill waarna hij besmeerd is met pindakaas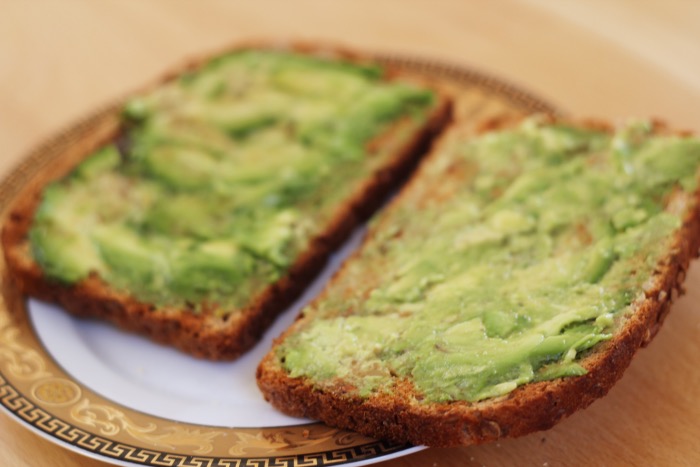 Twee andere broodjes met avocado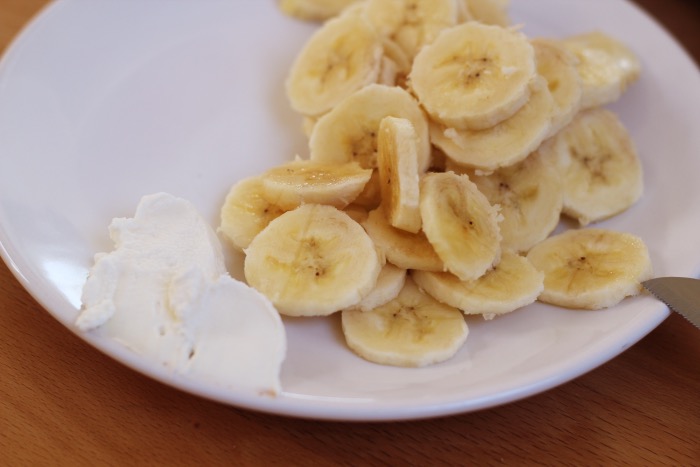 Ricotta kaas om de overgebleven banaan in te dippen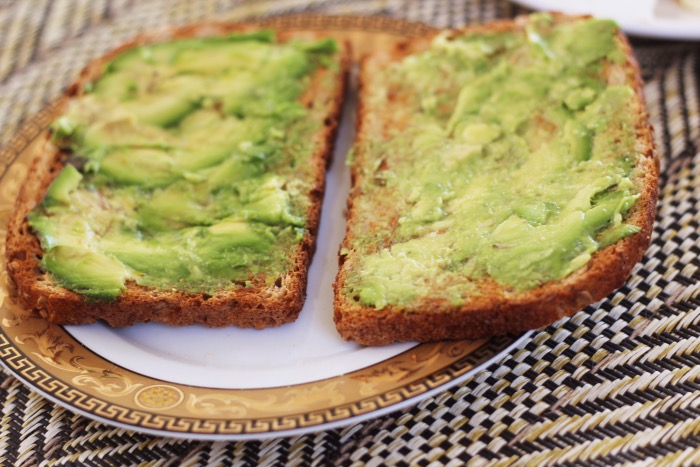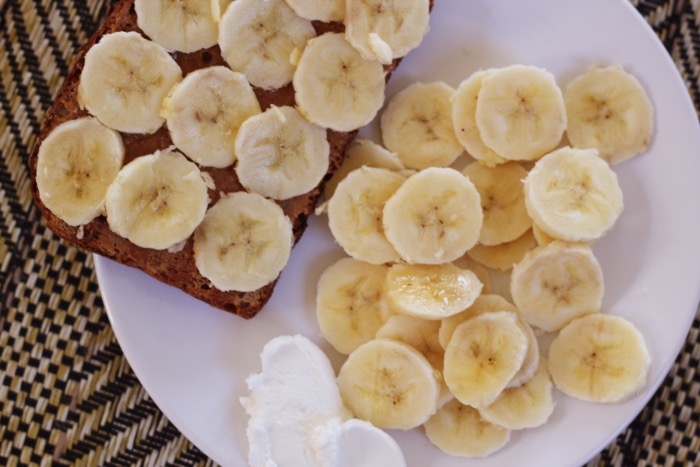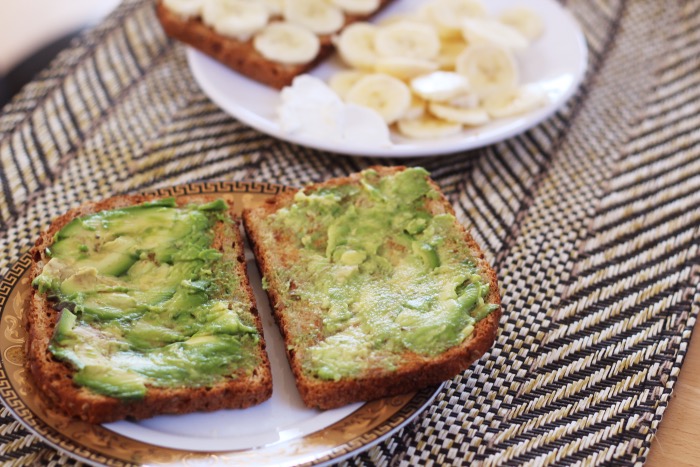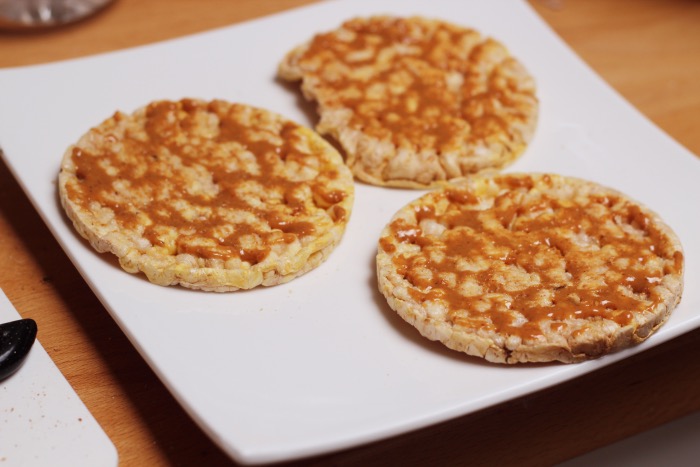 Maïswafels met pindakaas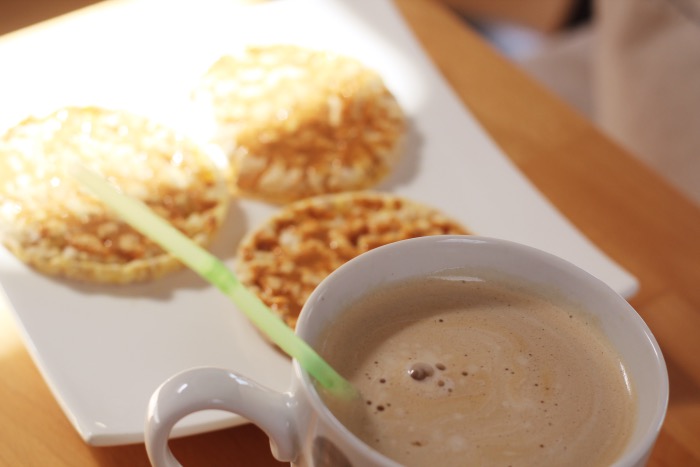 Koffie, amandelmelk en een rietje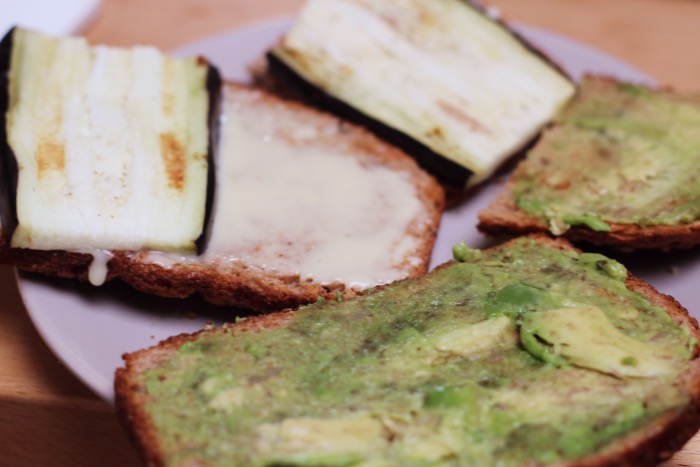 Hier deed ik maar wat, aubergine van de grill, broodjes van de grill, smeerkaas, avocado..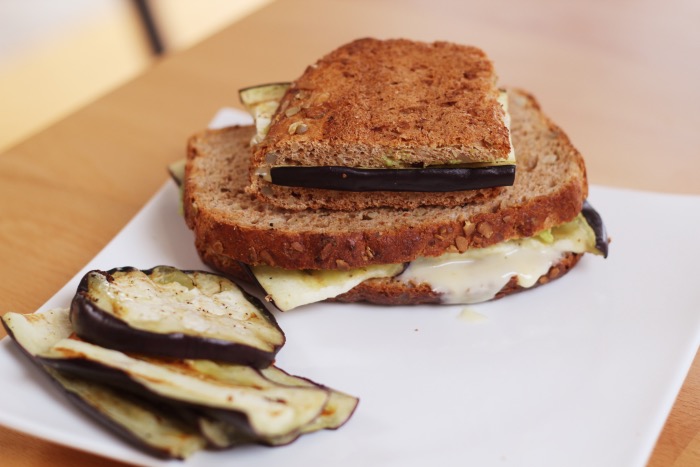 Hmmmm 🙂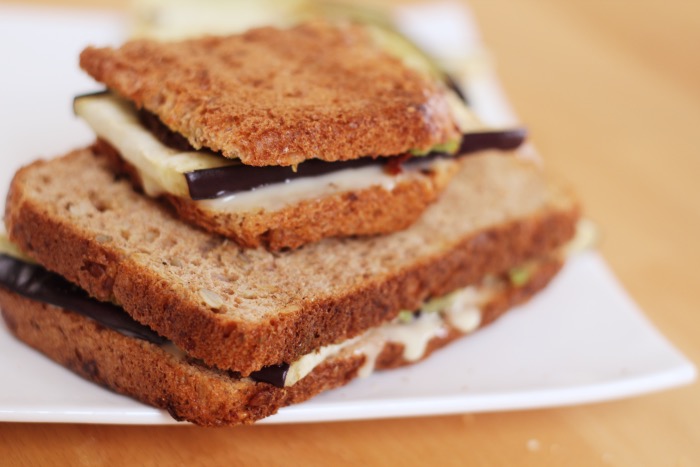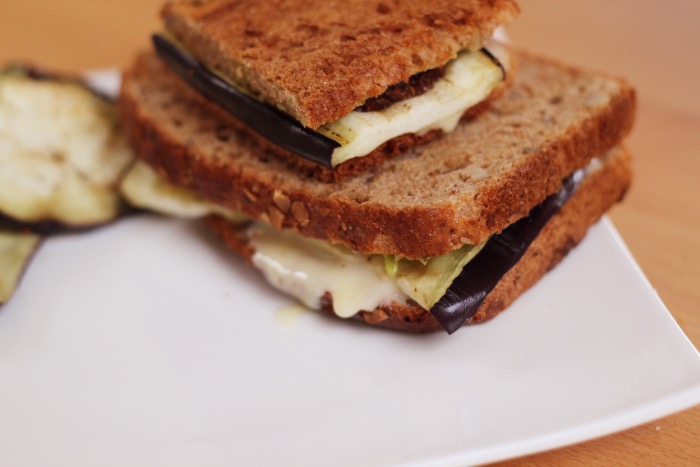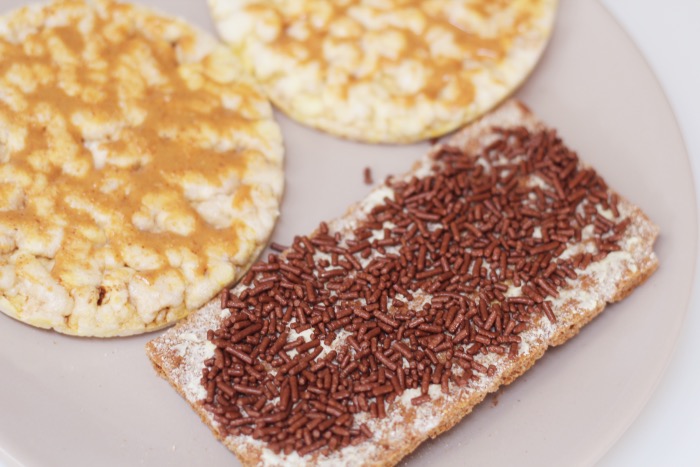 Maïswafels met pindakaas en een cracker met hagelslag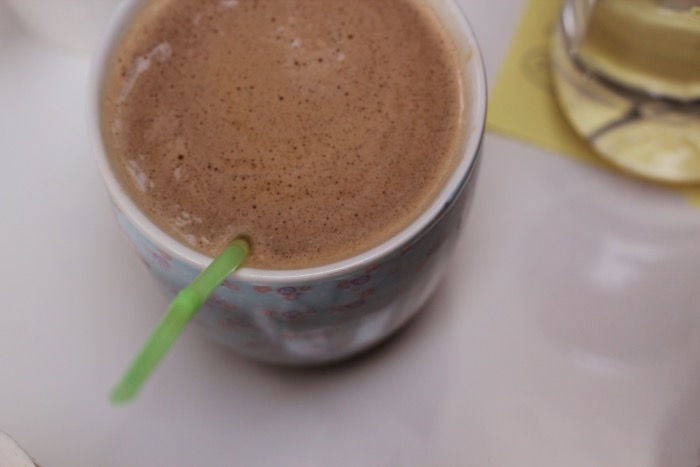 Koffie met amandelmelk mag niet ontbreken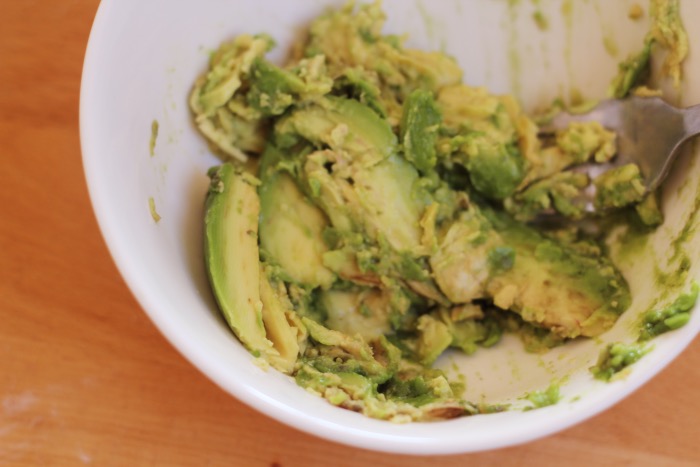 Teni-guacamole in the making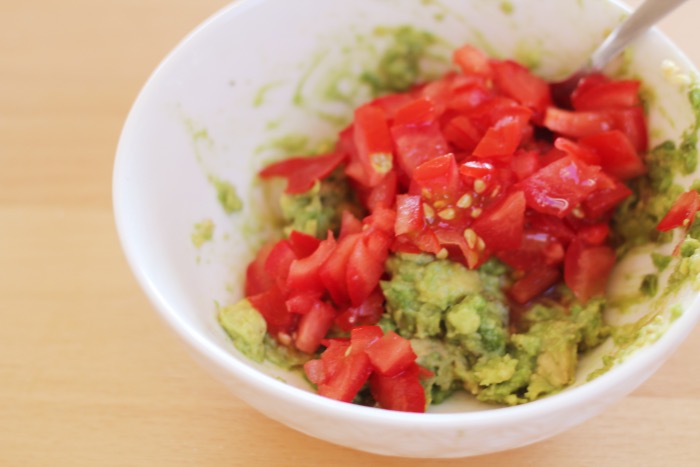 Ik doe er graag tomaten bij en vind het lekker als de avocado niet helemaal glad is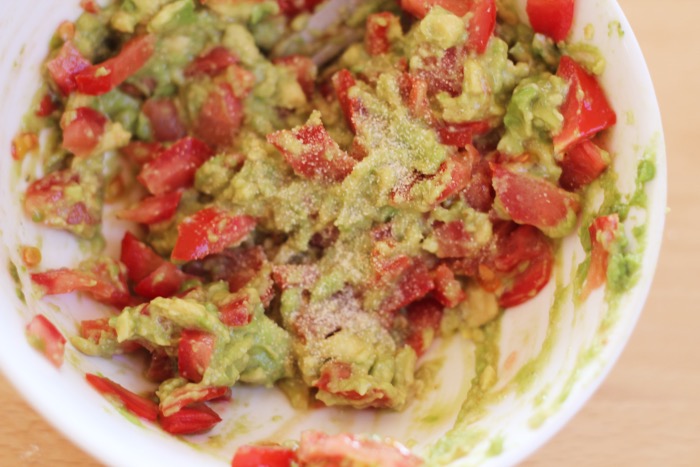 Knoflookpoeder, dit maakt zo'n verschil!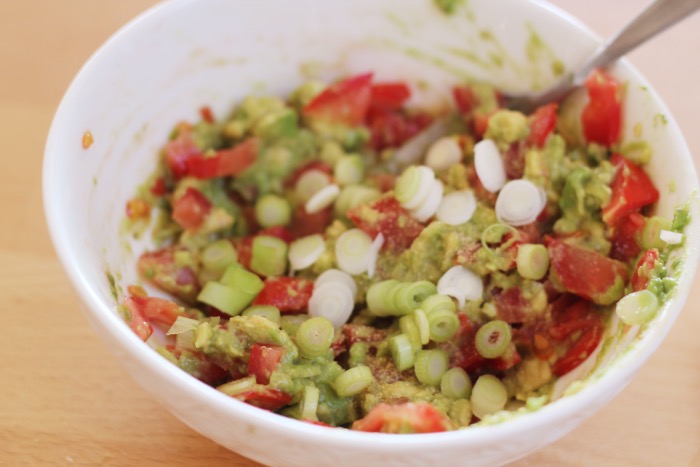 En een lente uitje erdoor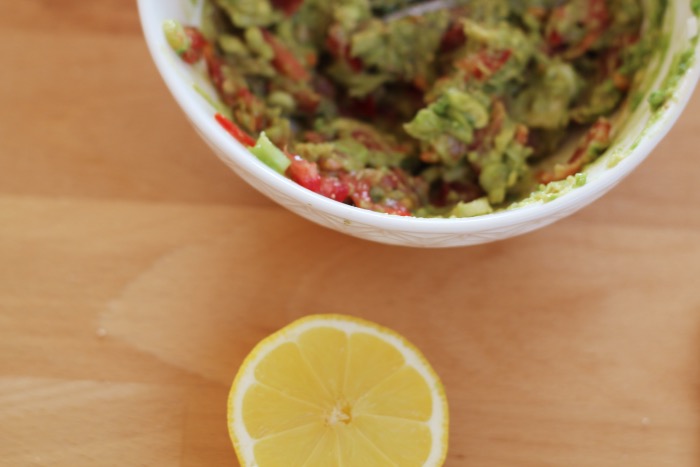 Beetje citroensap en als laatste..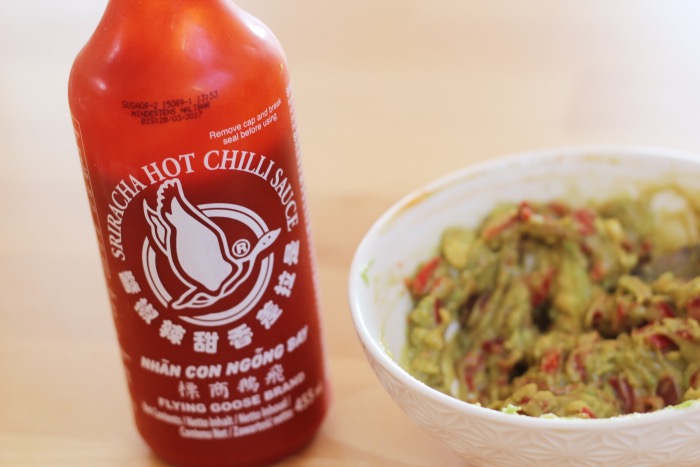 Sriracha! En de guacamole is hemels 🙂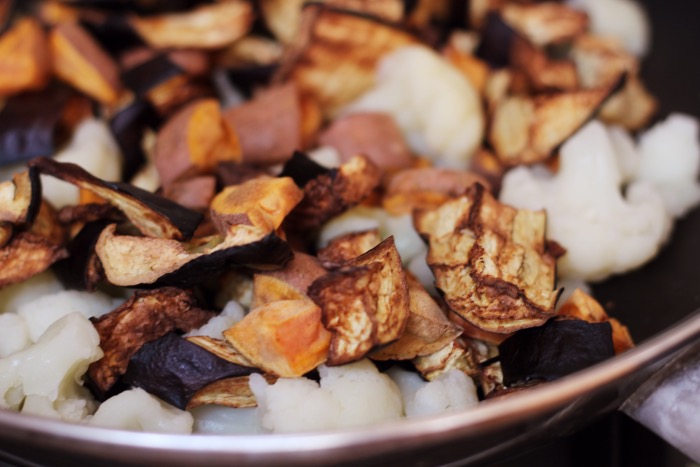 Aubergine en zoete aardappel uit de Airfryer (iets te lang, oeps). Met bloemkool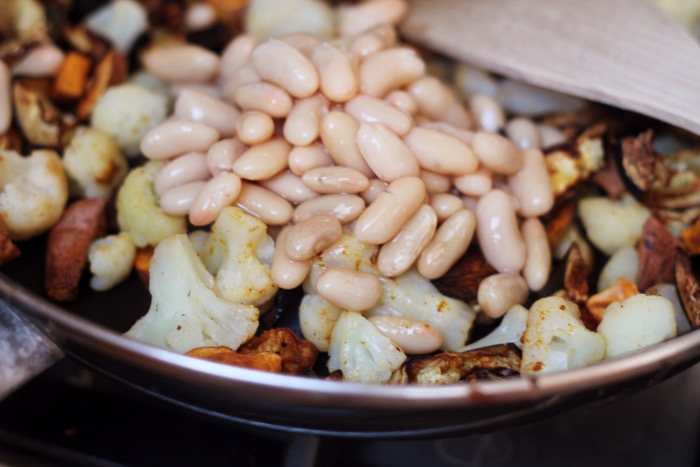 Witte bonen erbij en flink gekruid met kerrie, peper en zout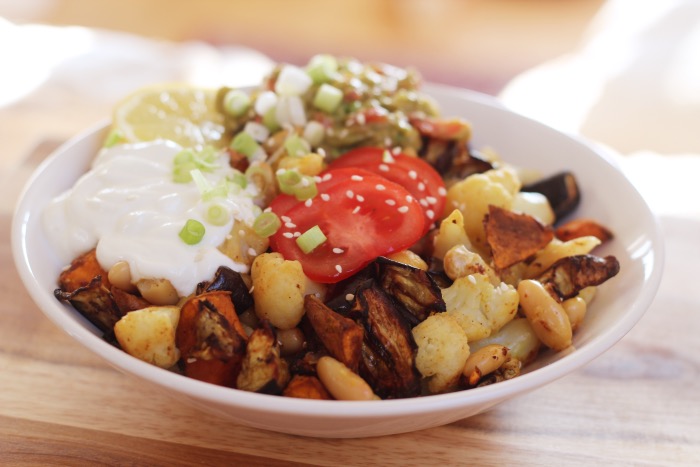 Een beetje stapelen op een bord met wat kwark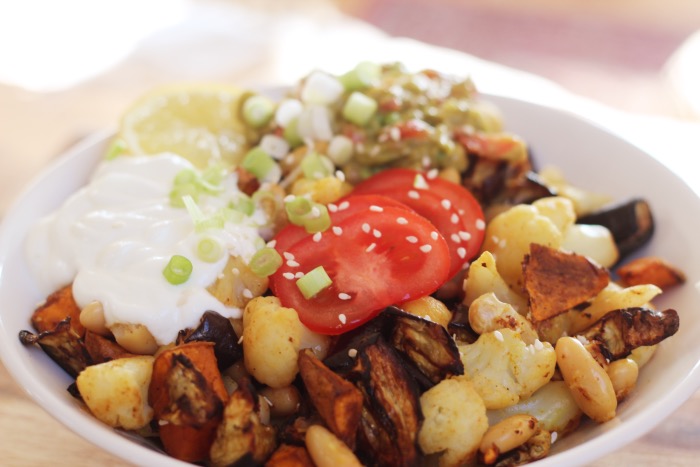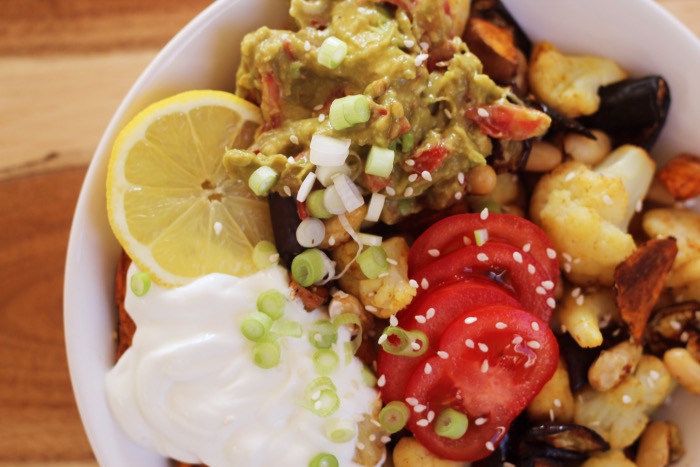 Hmm 🙂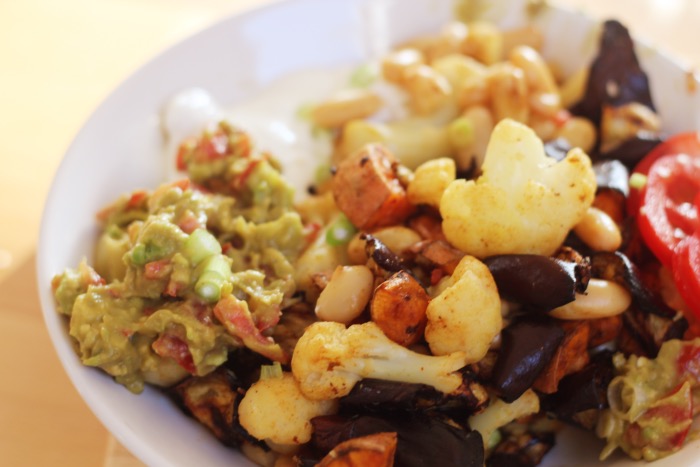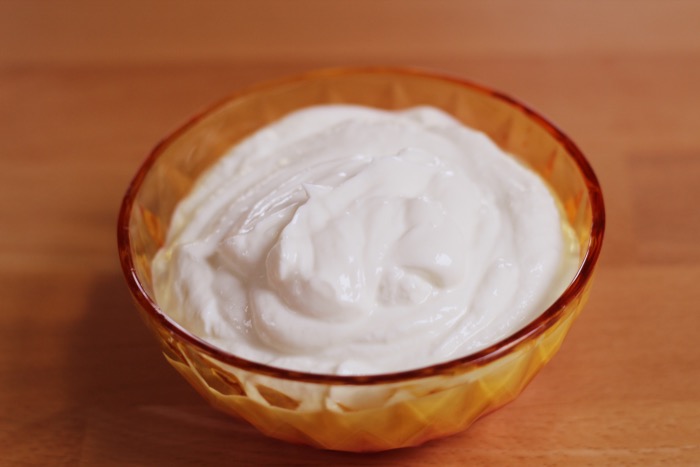 Hier hebben we een bakje Skyr yoghurt 🙂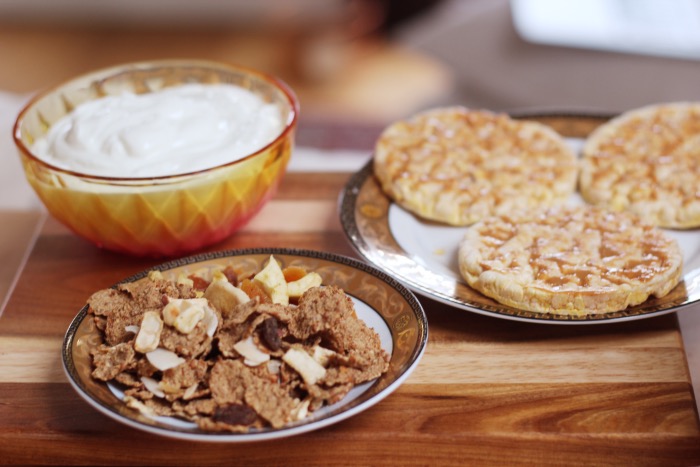 Volkoren cornflakes met gedroogd fruit om door de yoghurt te doen en maïswafels met pindakaas, natuurlijk.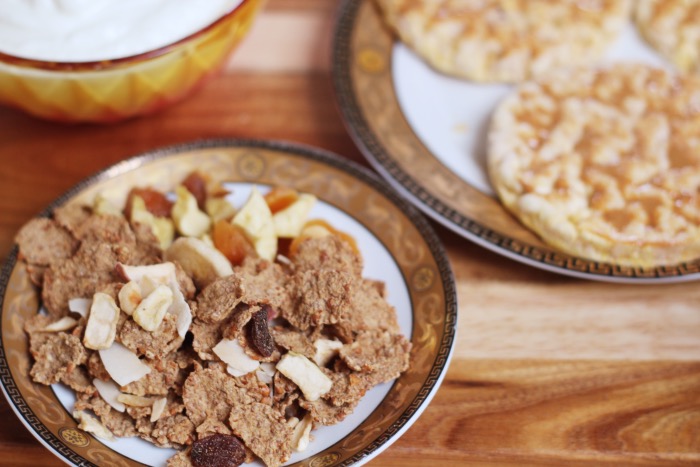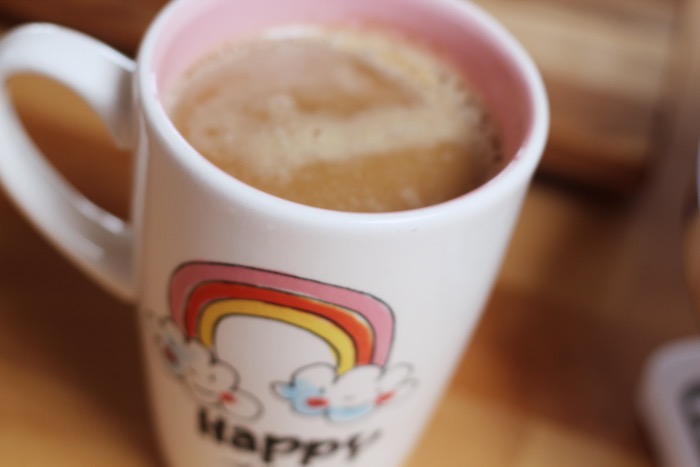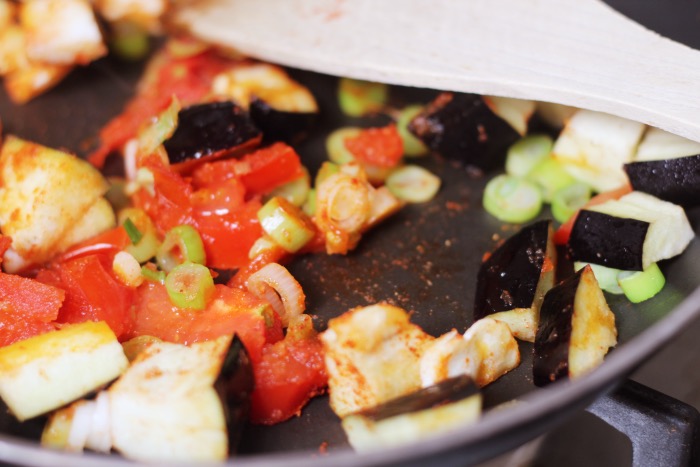 Tijd om de laatste beetjes op te maken met een omelet!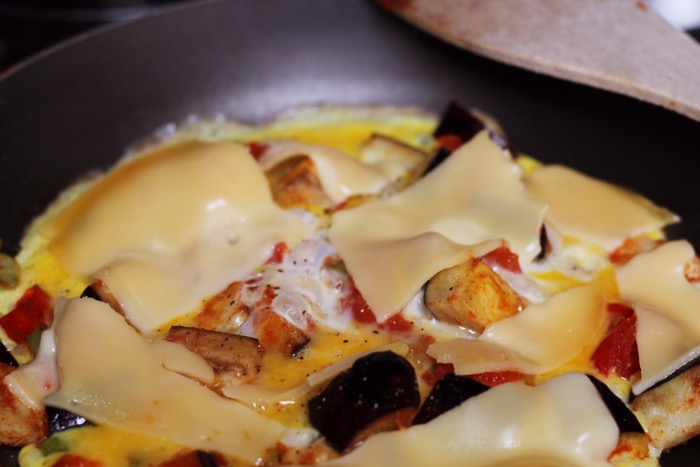 Ik had ook nog precies 1 plak kaas over, dus die ging er mooi overheen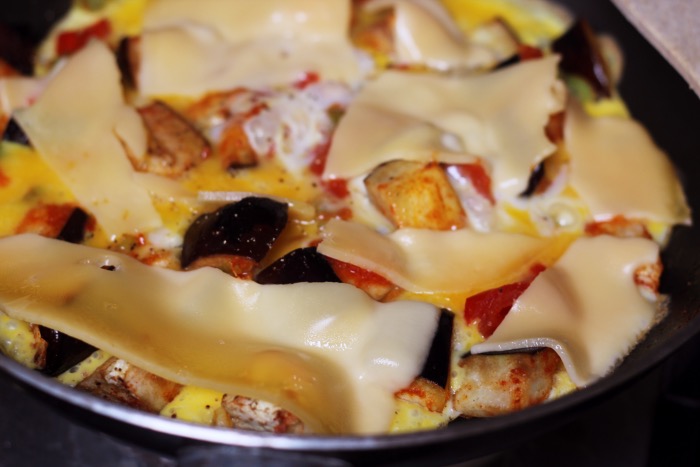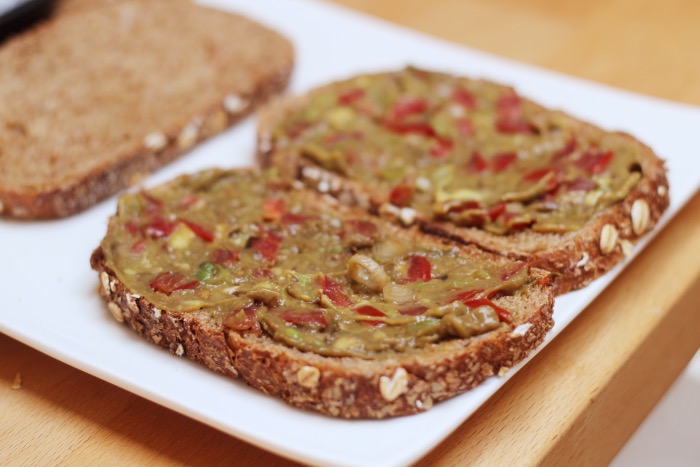 Laatste beetjes guacamole van de dag ervoor, vandaar dat hij een beetje verkleurd is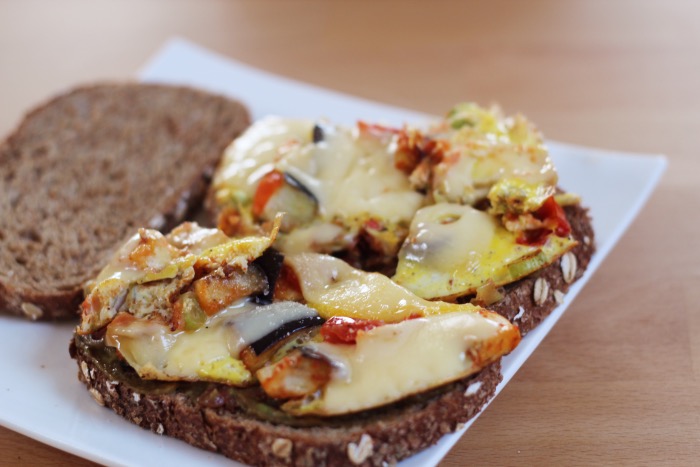 Omelet erop en smullen.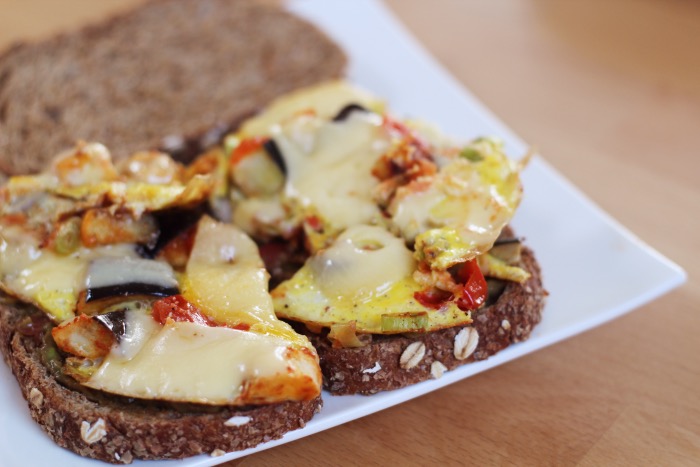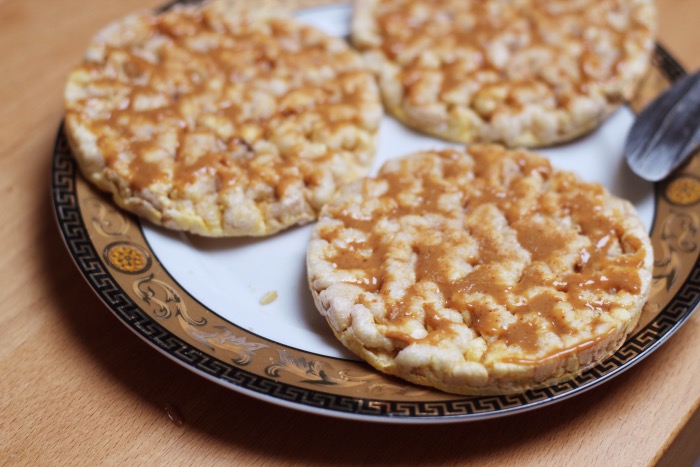 Same old 🙂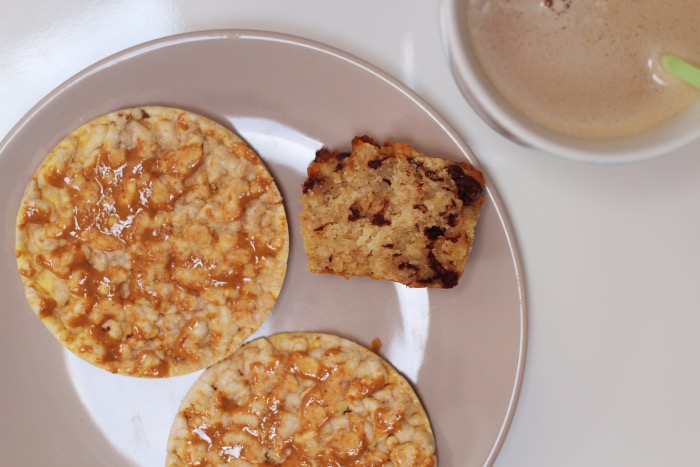 Ontbijten met twee maïswafels met pindakaas, een eiwitrijke muffin zonder eiwitpoeder en koffie + amandelmelk.
Zo! Een klein beetje variatie erin, maar de rest is vrijwel hetzelfde.. Misschien een beetje saai, maar het bevalt me prima 🙂