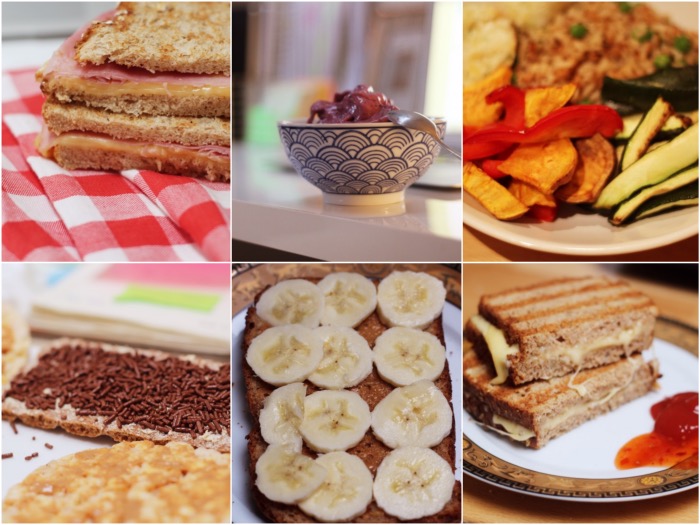 Ik zie een heel sterk thema terugkomen de afgelopen dagen in mijn voeding, vooral als ik de foto's terugkijk. Maïswafels, pindakaas, hagelslag en tosti's. Ik weet niet of het nog enigszins inspiratie geeft, maar here we go!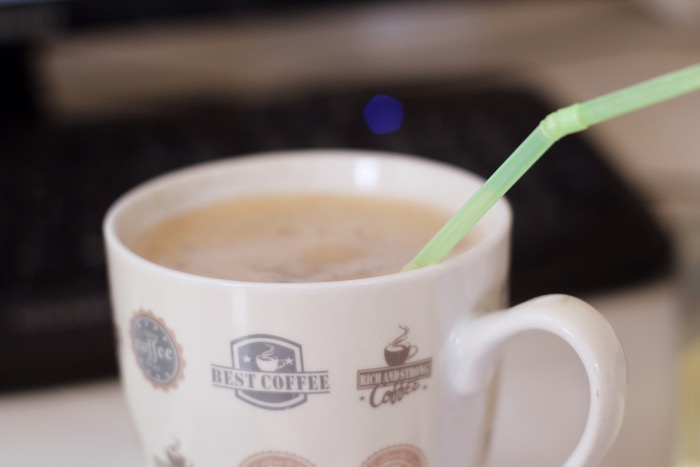 Soms wil ik koffie in de avond om nog een beetje fijn door te kunnen werken.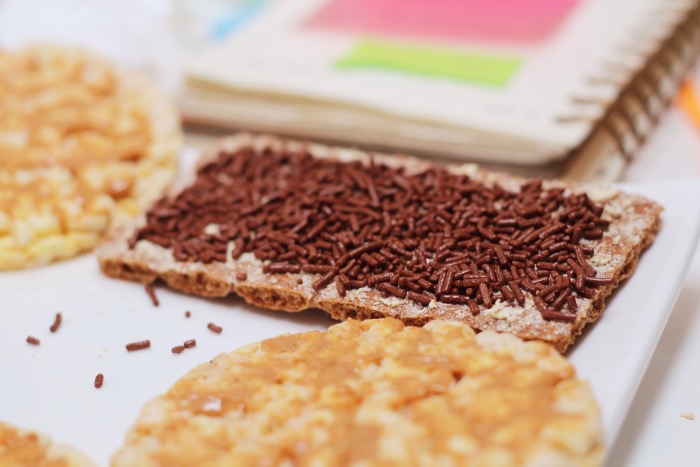 Ontbijten doe ik het liefst met maïswafels + pindakaas en een cracker met hagelslag.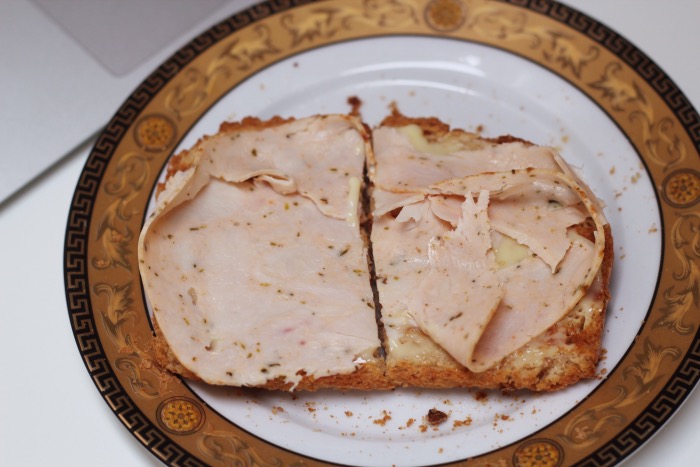 Brood + smeerkaas + kipfilet. Nee ik heb tot nu toe nog nooit een variant (broodbeleg kipfilet) gevonden in de supermarkt (vast bij een slager) zonder toegevoegd suiker/dextrose/maltodextrine etc.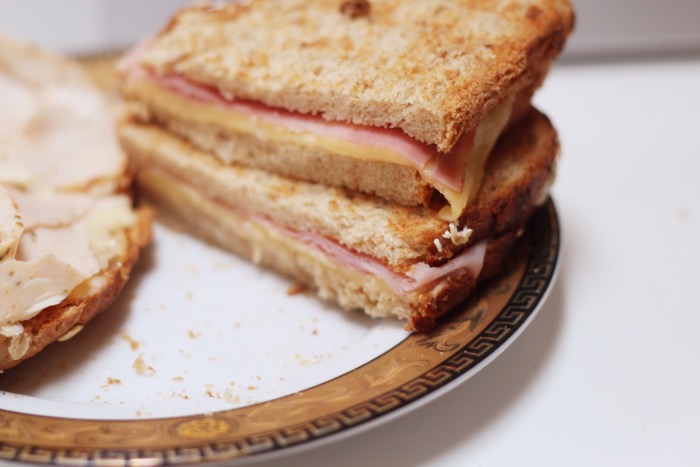 Tosti met ham en kaas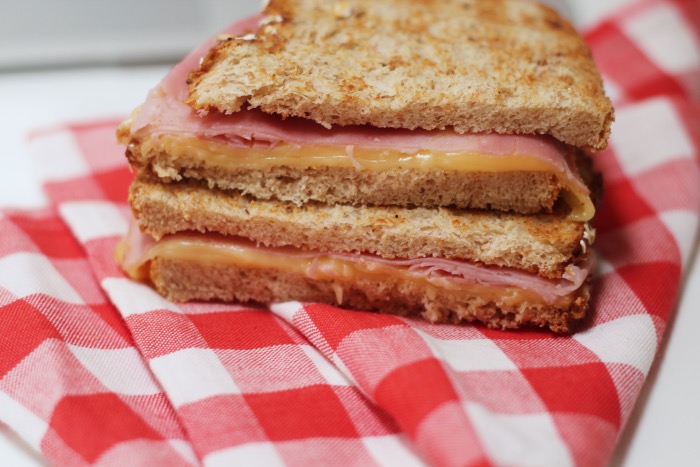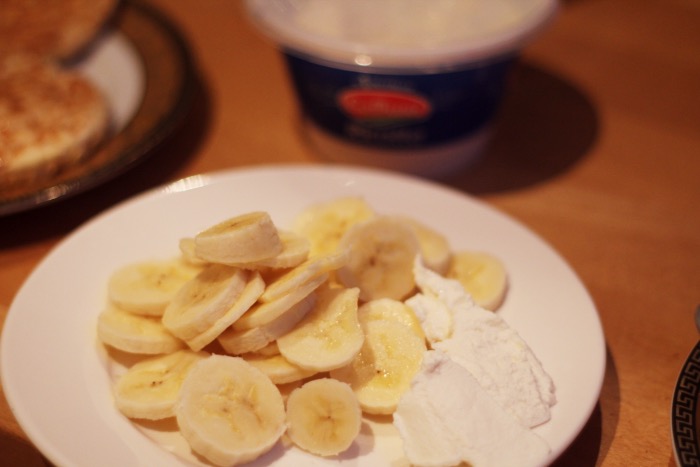 Banaan met ricotta, jep.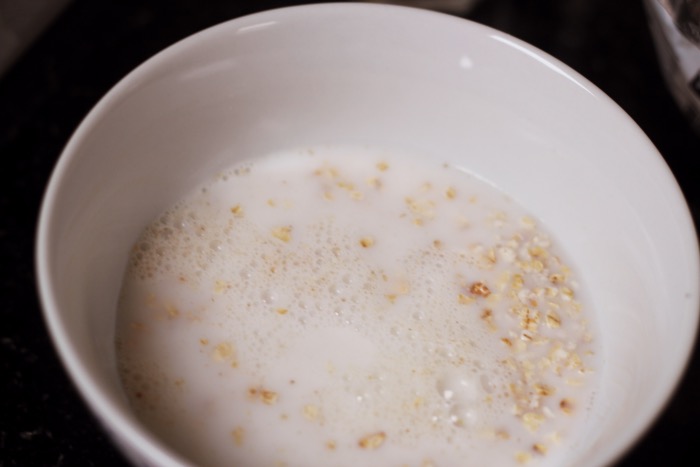 Amandelmelk, havermout en dan een uurtje laten staan 🙂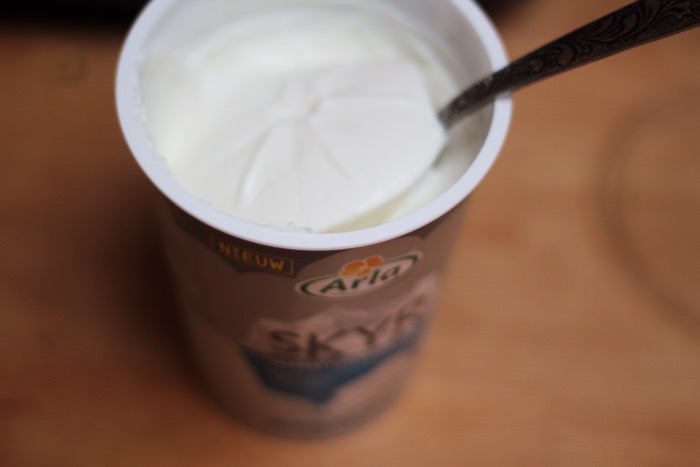 Skyr is echt awesome. Het is heel romig, vrij laag in calorieën en bevat ontzettend veel eiwitten per 100 gram, namelijk 11 gram! Meer dan kwark dus.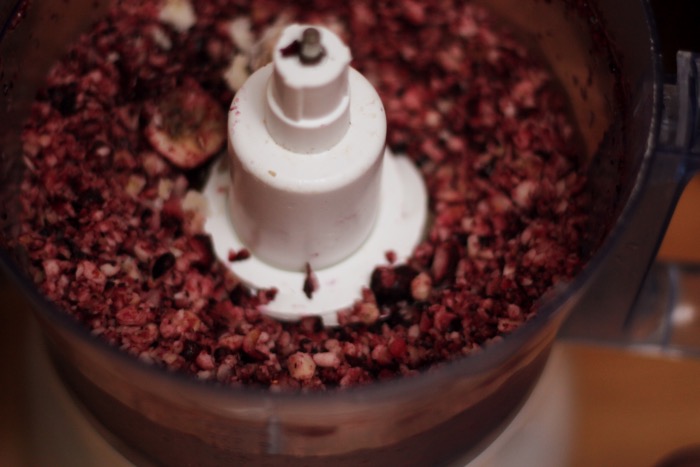 Hier heb ik een bevroren banaan (in plakjes in de vriezer) met diepvriesbosbessen in de keukenmachine gedaan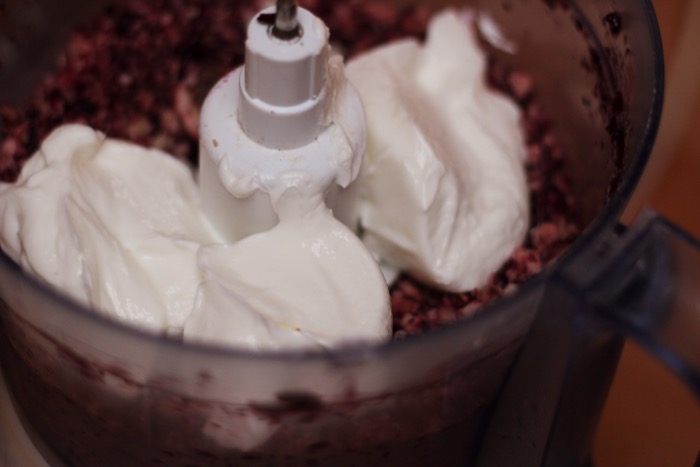 Daar nog Skyr bij gedaan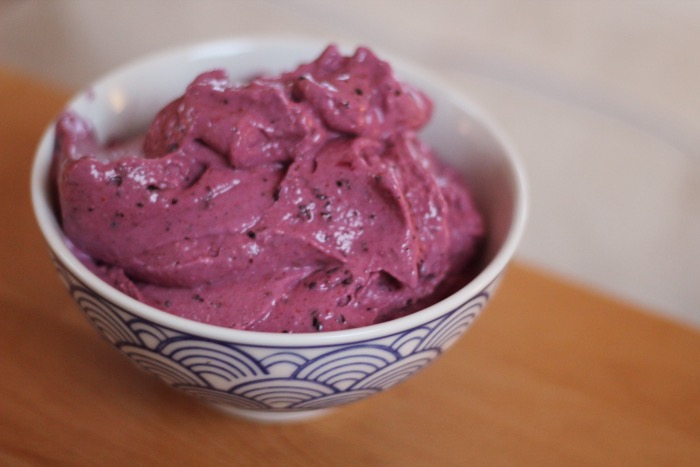 En klaar! 🙂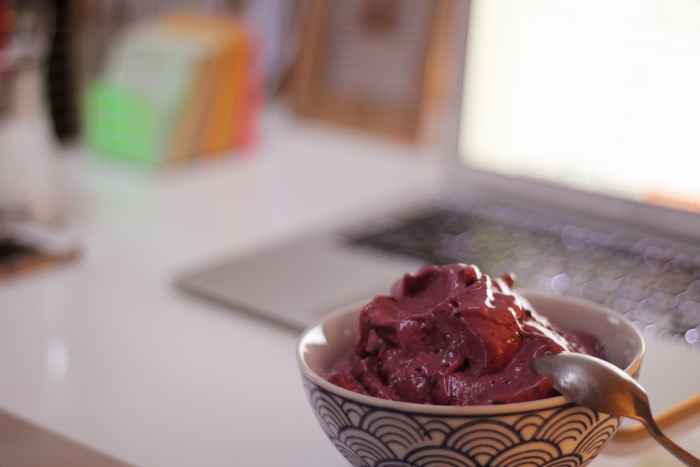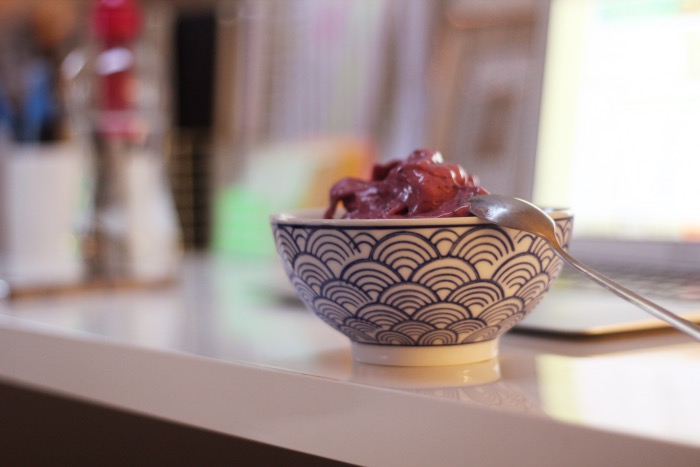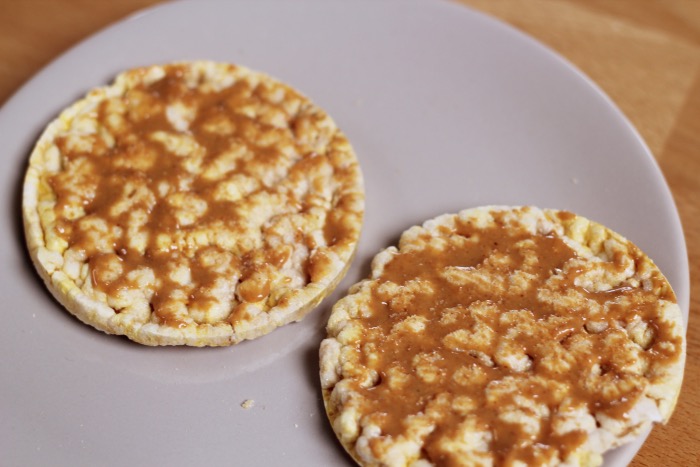 Maïswafels met pindakaas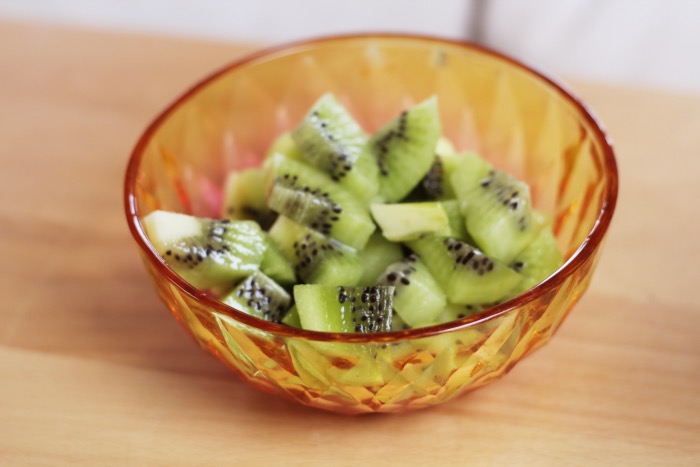 Ik kan geen kiwi meer zien. 10 voor een euro gehaald vorige week en dit was dan eindelijk de laatste die op ging.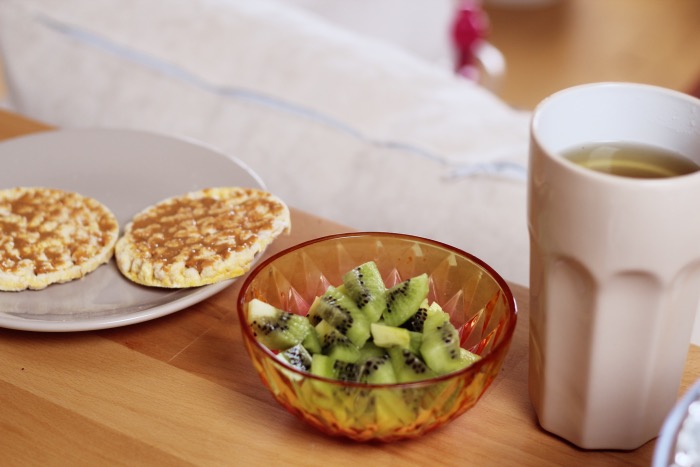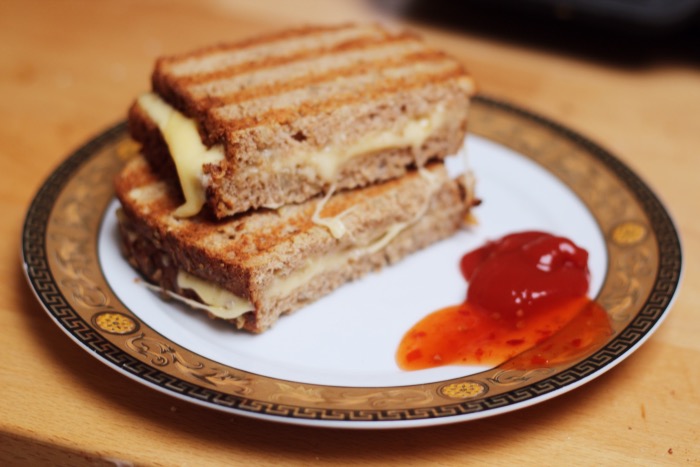 Heee tosti! Met ketchup en chili saus. Als ik het doe, doe ik het wel goed.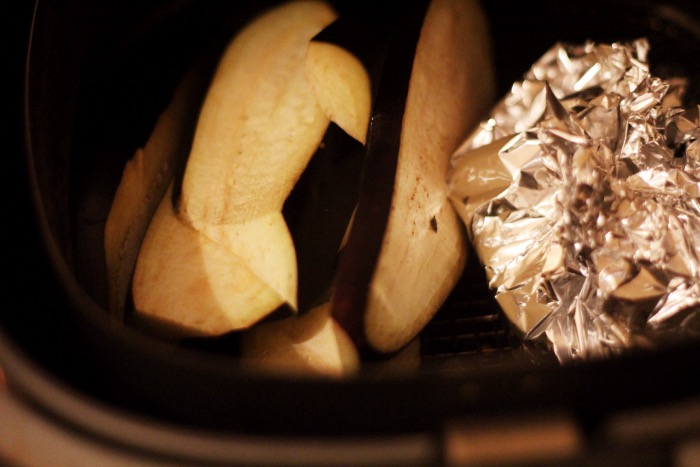 Plakjes aubergine met een diepvries burger van The Frozen Butcher ernaast in aluminium folie in de Airfryer, zo makkelijk.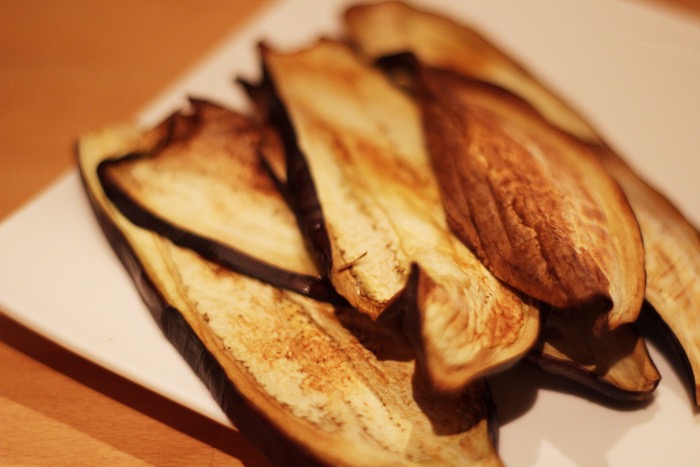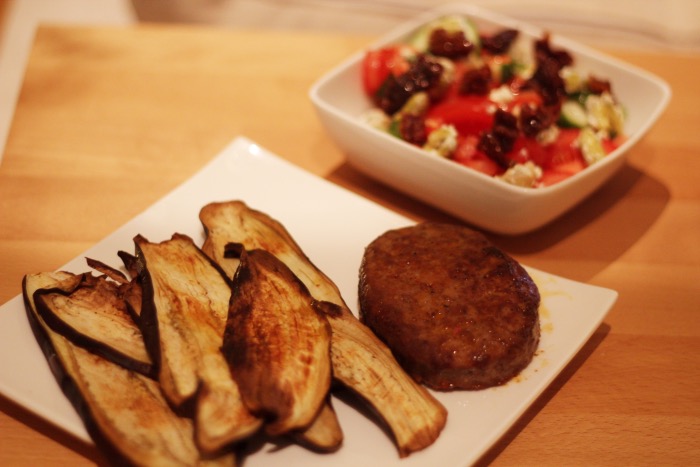 Klaar!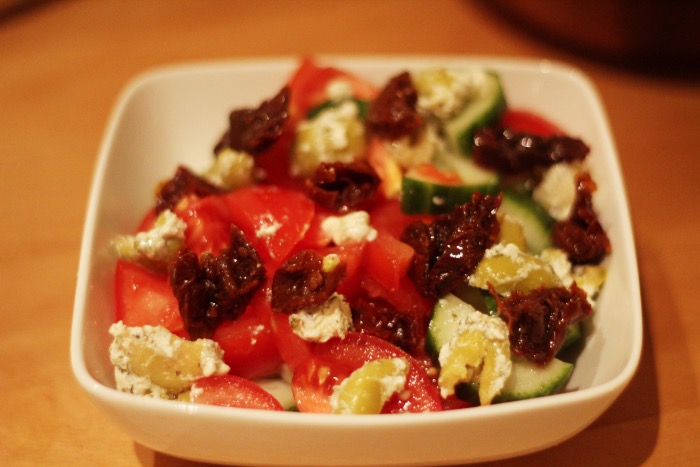 Olijven met feta, zongedroogde tomaten, komkommer en tomaat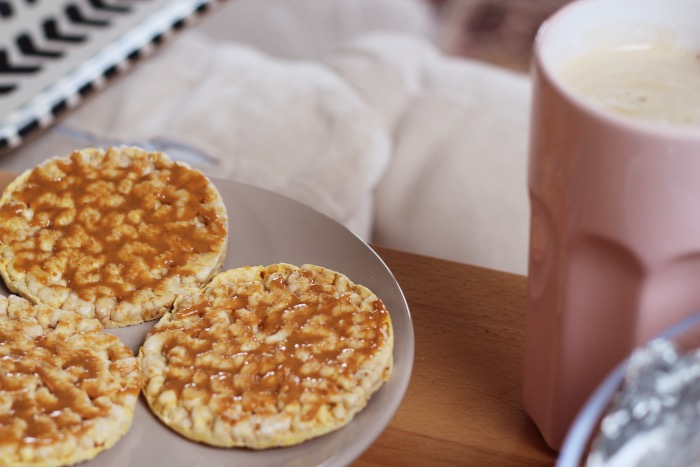 Same old 🙂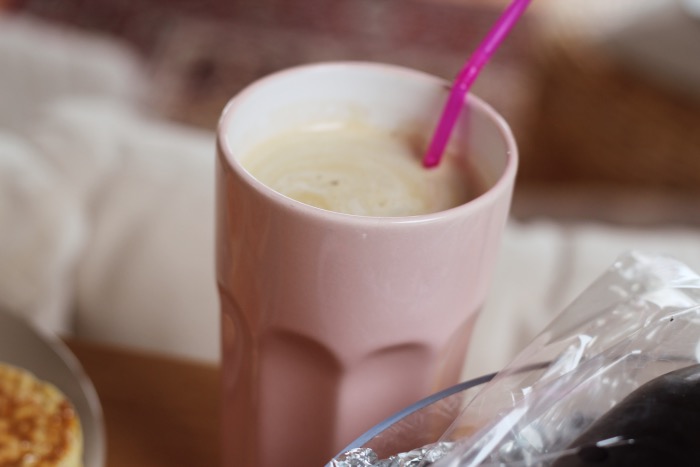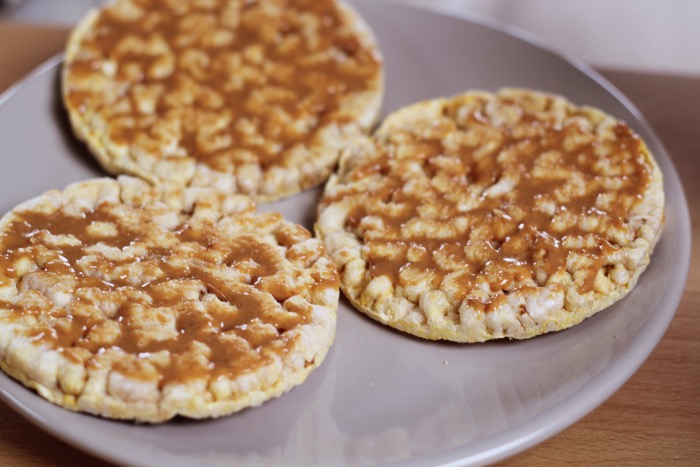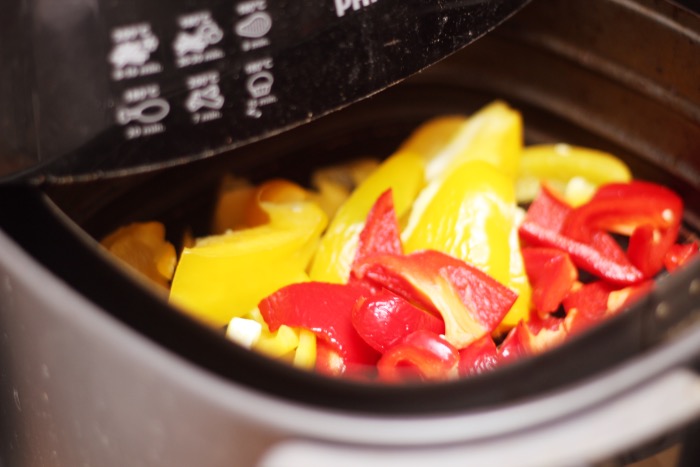 Ja, ik moet mijn Airfryer schoonmaken 🙂 Nu gingen er paprika's in.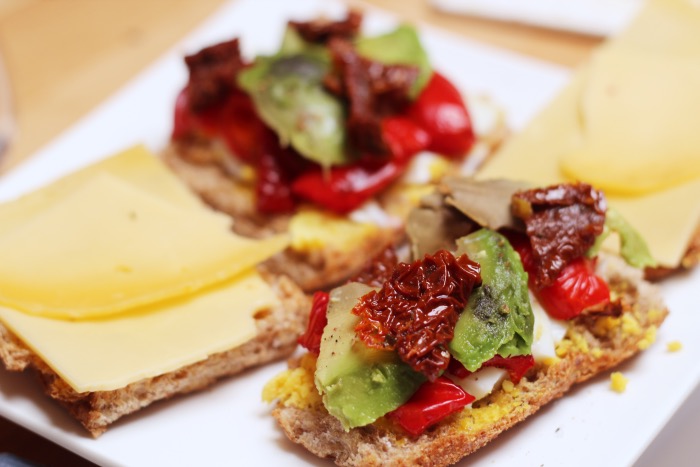 Brood met van alles. Ei, avocado, paprika, zongedroogde tomaat en kaas.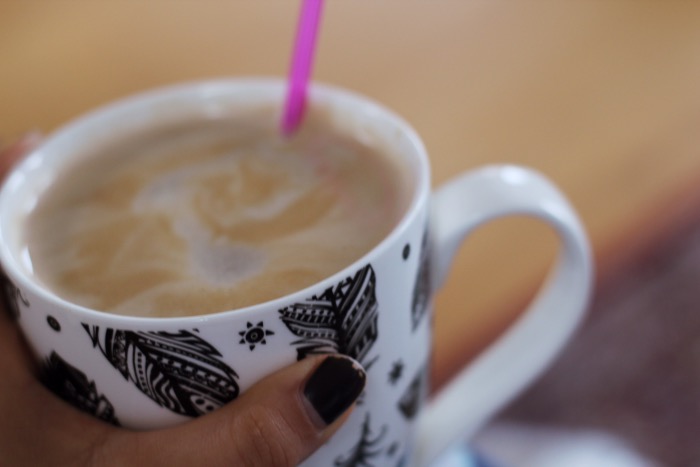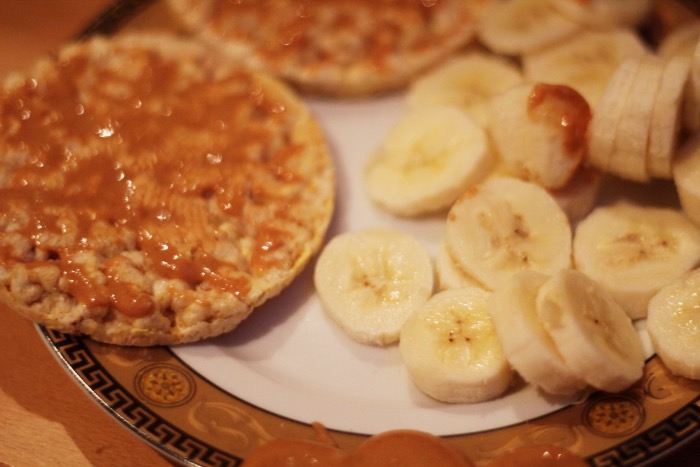 mess 🙂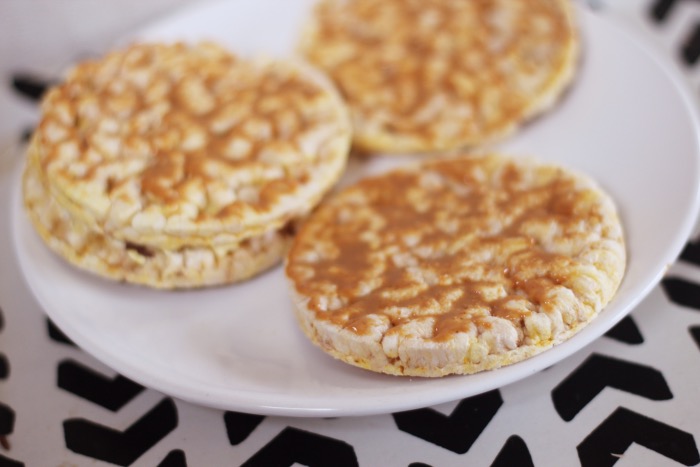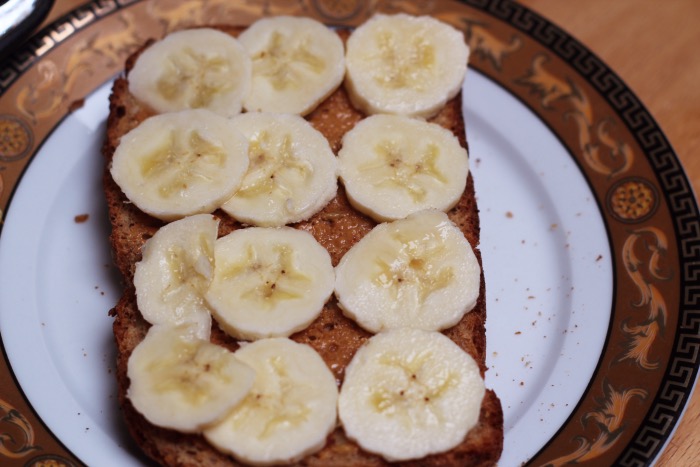 Brood met pindakaas en banaan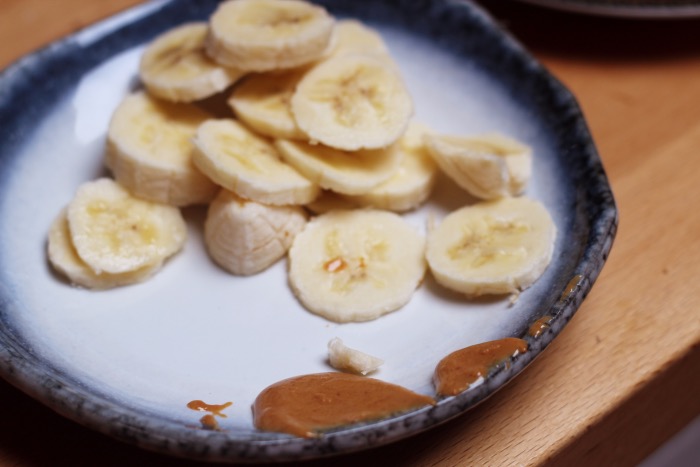 Overgebleven banaan met pindakaas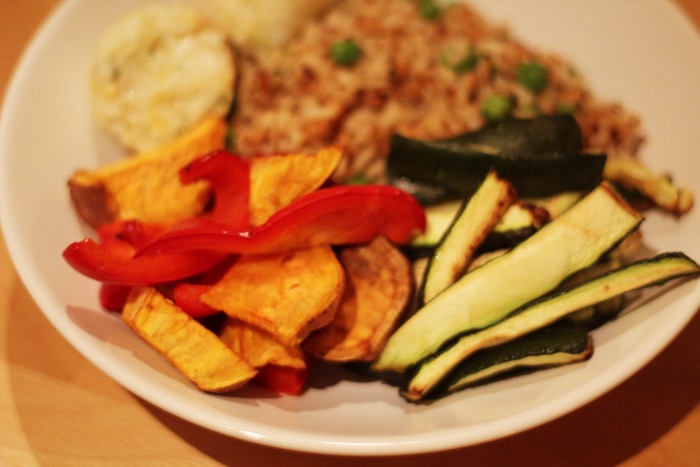 Dit had ik nog over van het voorbereiden van mijn lunchbox.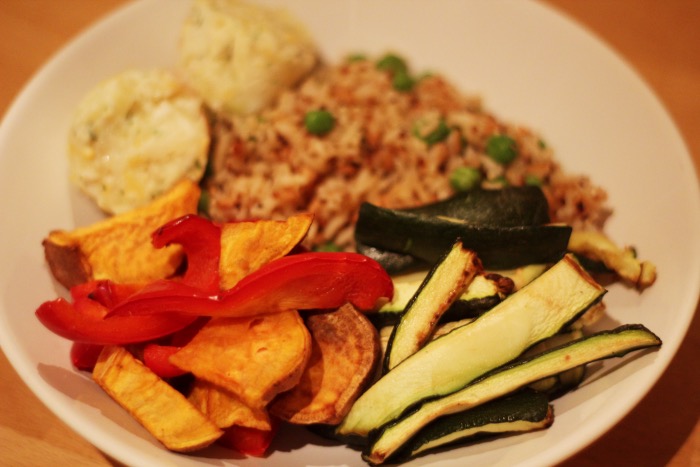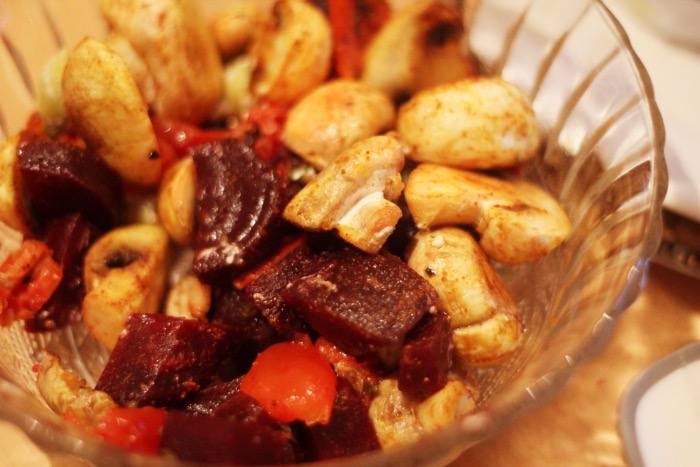 En dit zijn echt nog wat restjes bij elkaar, champignons, rode biet, zongedroogde tomaat en nog wat paprika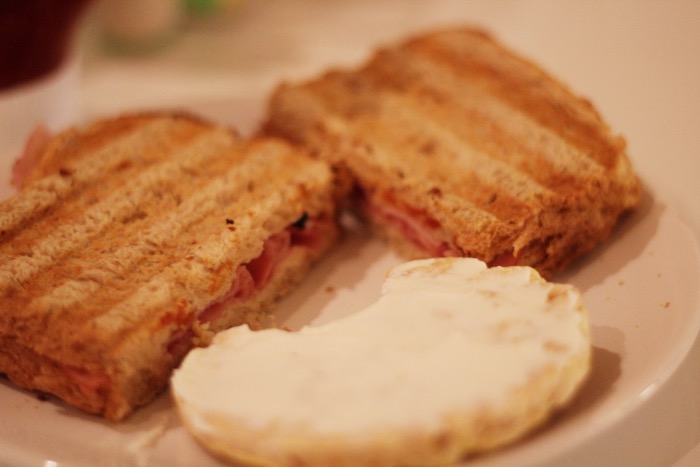 Tosti met smeerkaas en ham + maïswafel met ricotta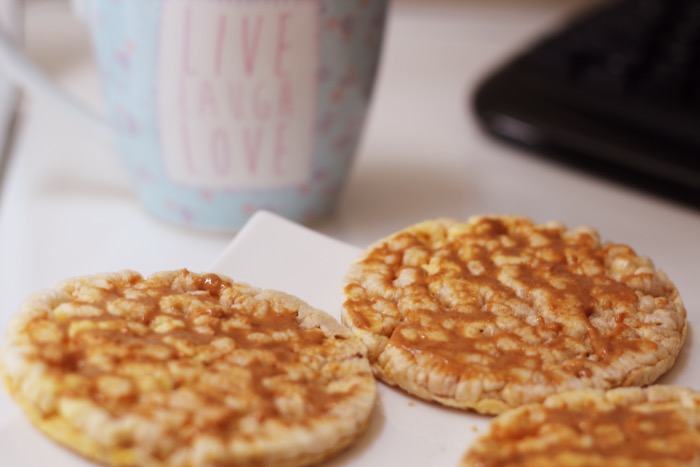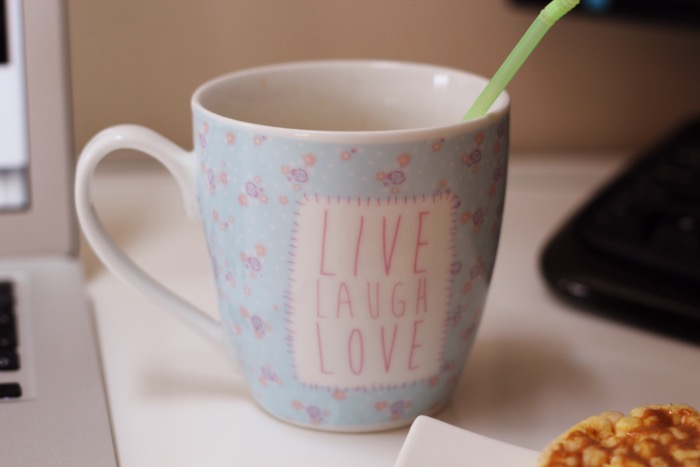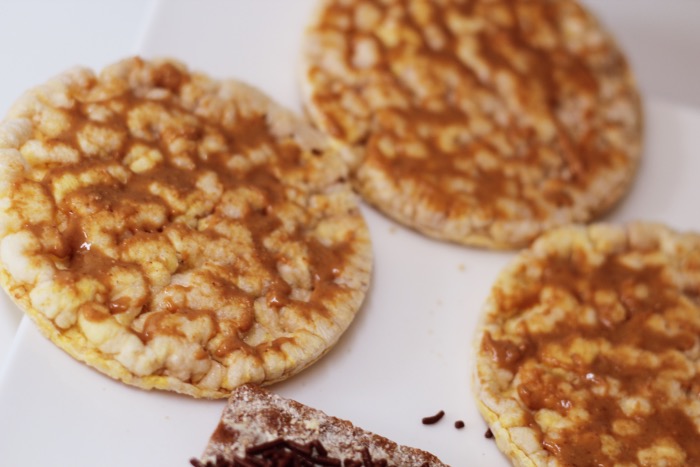 Oeps, stiekem toch nog hagelslag in beeld.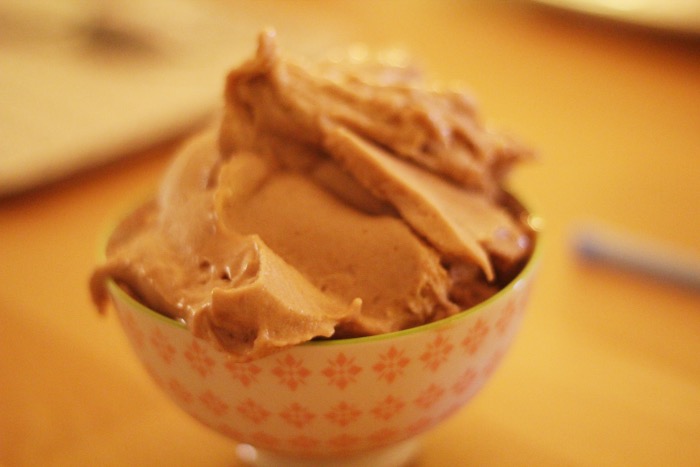 Bananenijs met cacao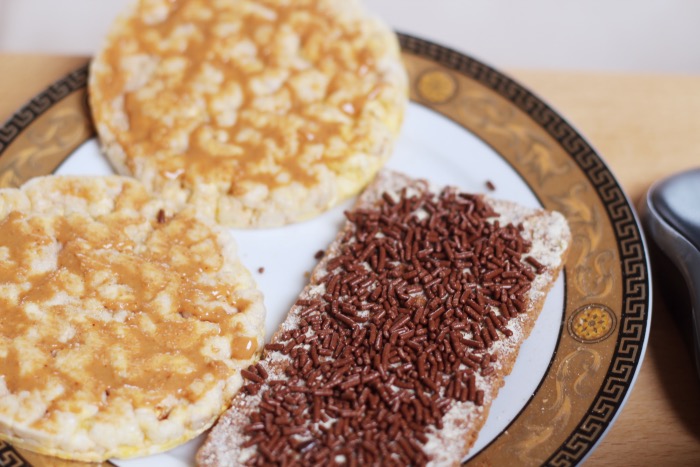 Same old 🙂 Lievelingsontbijt op dit moment!
Ik had vandaag natuurlijk met een toffe 1 april grap moeten komen, maar.. het is me niet gelukt.