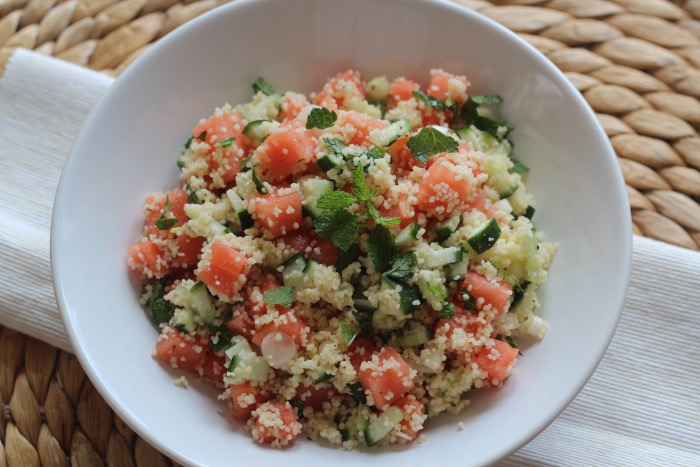 Ik kwam erachter dat couscous met watermeloen en wat extra smaakjes zoals limoen, munt en bosui een WAANZINNIGE salade vormen. Ja, misschien ben ik er wat laat mee, maar ik ben impressed en wil het graag met je delen. Feta doet het ook goed in deze salade trouwens; denk aan zoet + zout. Ik combineer in dit geval zoet met een beetje zuur. JUM!
Wat heb je nodig? De hoeveelheden doen er echt niet toe, dit mag je zelf bepalen aan de hand van hoeveel personen / mate van 'grote' eters. 
Couscous
Watermeloen, in blokjes
Bosui / Lente ui
Citroensap / Limoensap
Verse munt
Komkommer
Peper en zout
Eigenlijk heel simpel, het is een kwestie van couscous bereiden met heet water (of zoals op de verpakking aangegeven staat), peper en zout toevoegen naar smaak. Alles in kleine blokjes, reepjes en stukjes snijden en vervolgens door elkaar mengen met wat citroensap of limoensap eroverheen! Voor het gemak leid ik je door de foto's!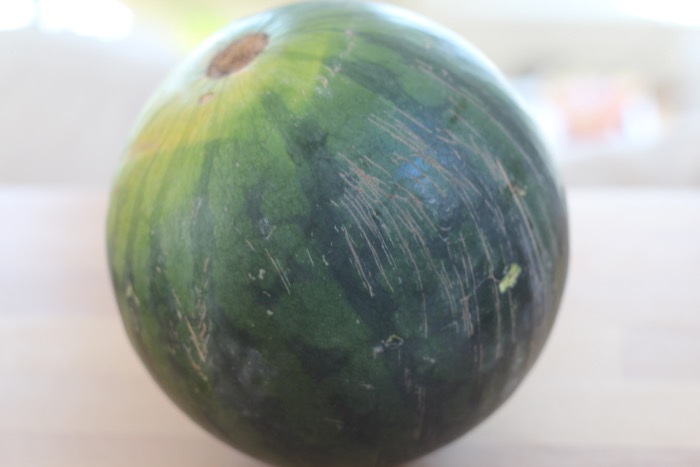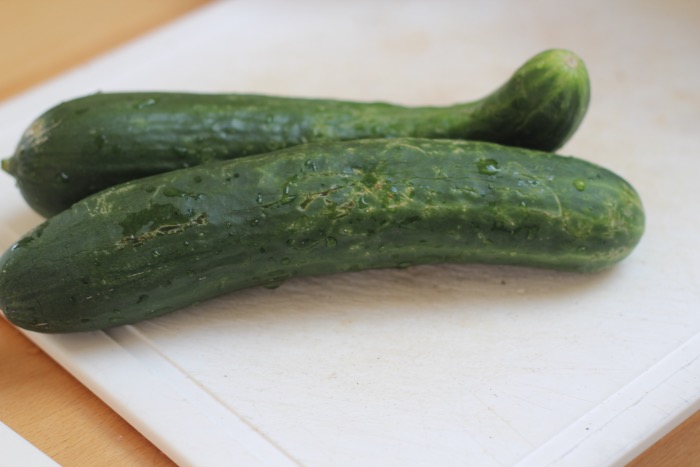 Mini komkommers vind ik altijd erg lekker omdat ze knapperiger zijn dan grote komkommers.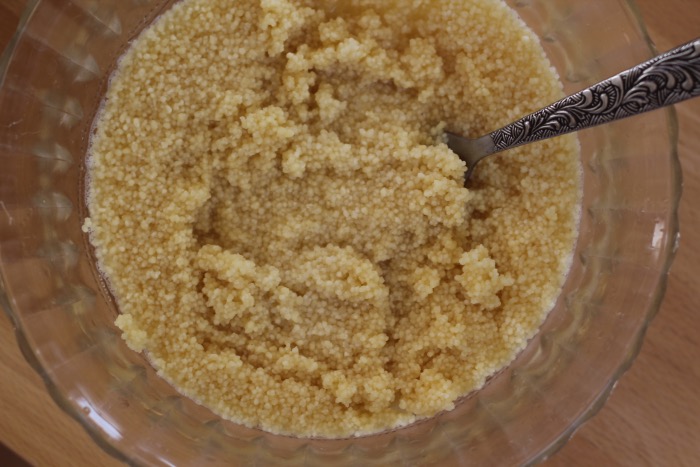 Ik bereid de couscous door deze in een schaaltje te doen en daar heet water overheen te gieten tot de couscous net 'kopje onder' zit. Als het een hartig gerecht is doe ik er een bouillon blokje bij, in dit geval heb ik alleen wat peper en zout toegevoegd.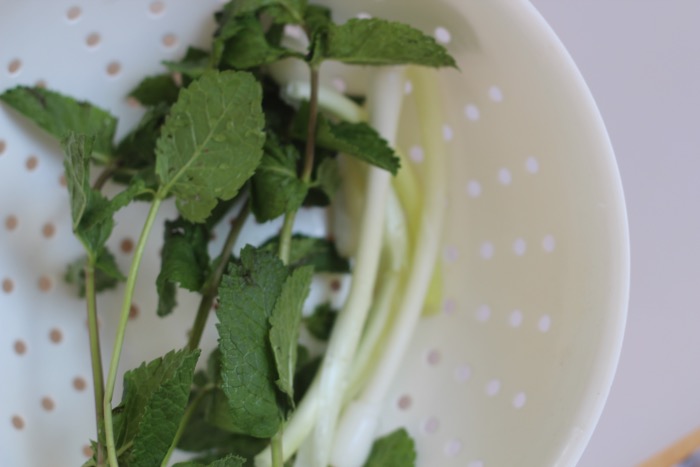 Munt en lente ui wassen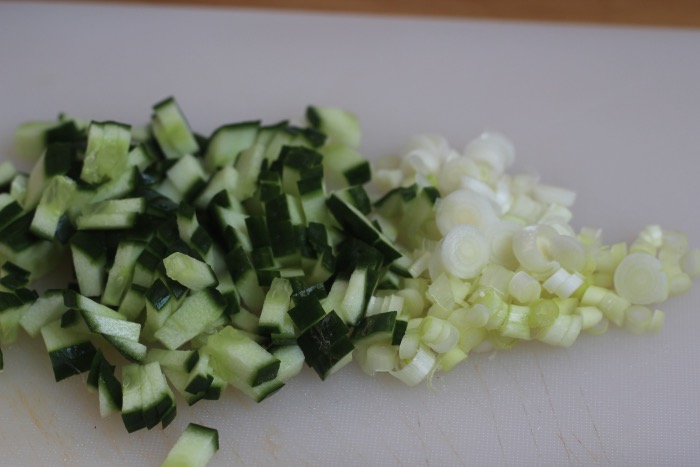 Alles in kleine stukjes snijden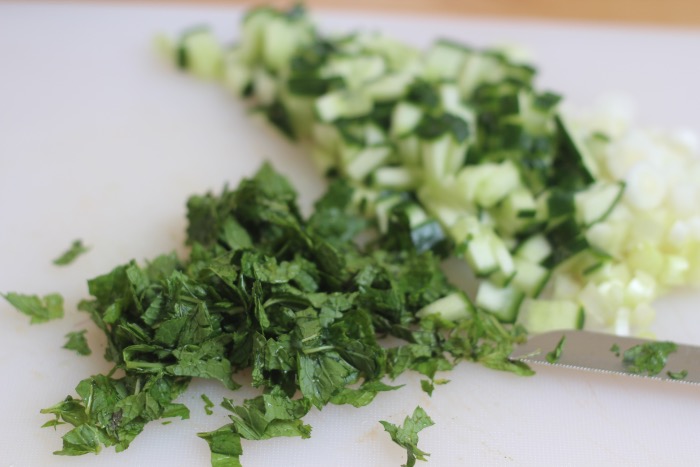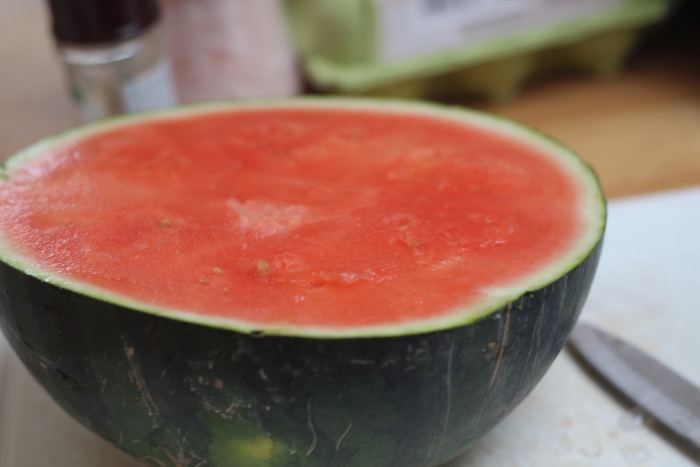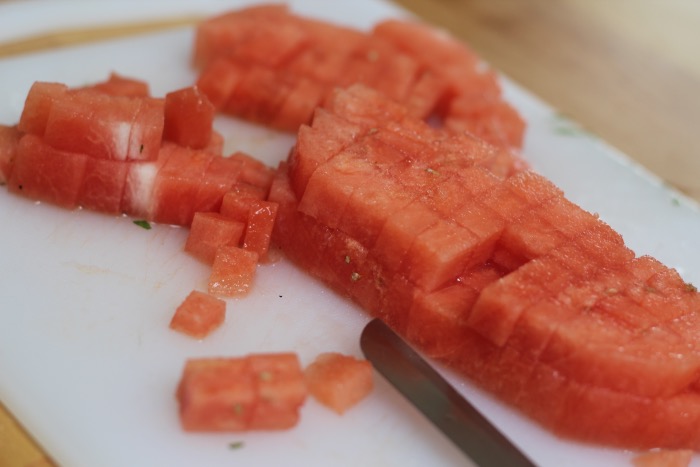 Watermeloen in blokjes (ik heb een kwart van de watermeloen gebruikt)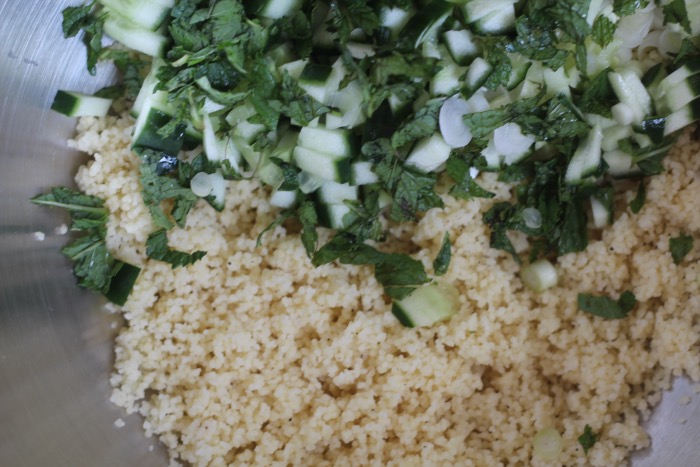 Bij elkaar in een kom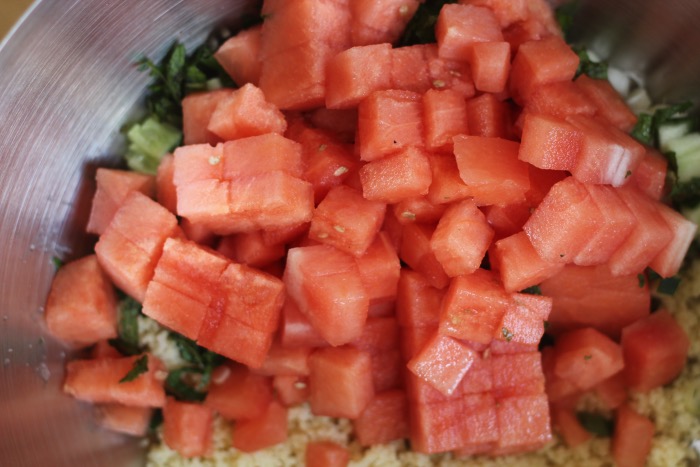 Ah de kleuren 🙂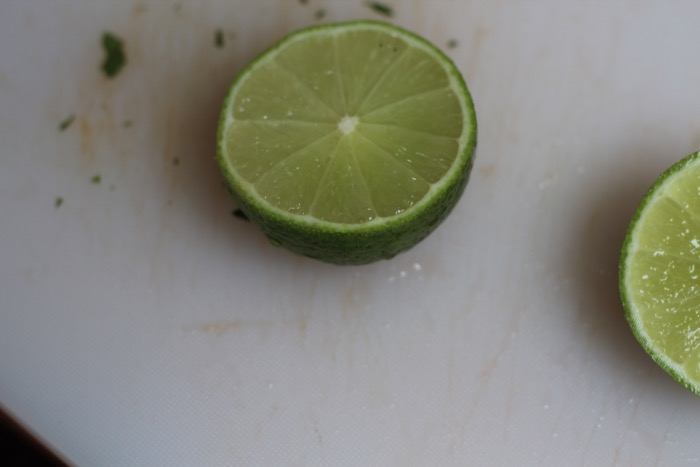 Citroensap / Limoensap eroverheen, eventueel nog wat peper en zout naar smaak en klaar is je salade!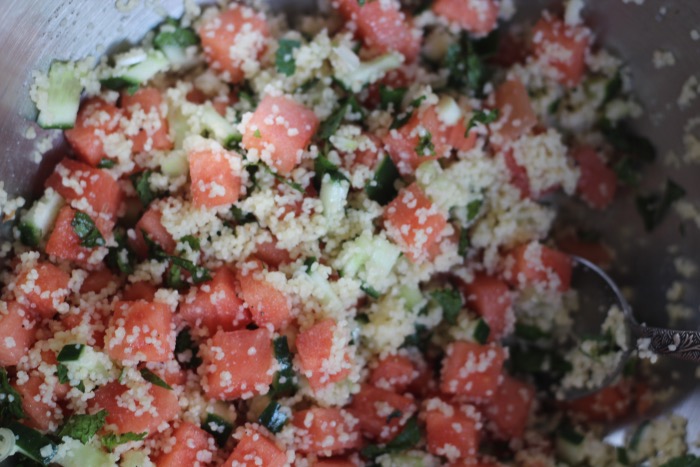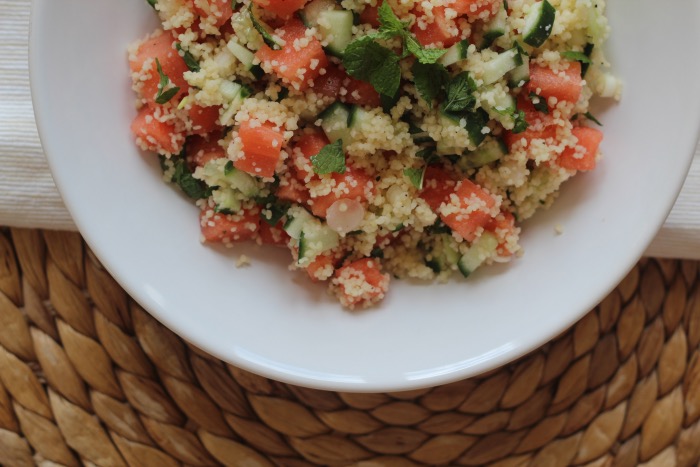 Dit ruikt zó lekker fris! Love it 🙂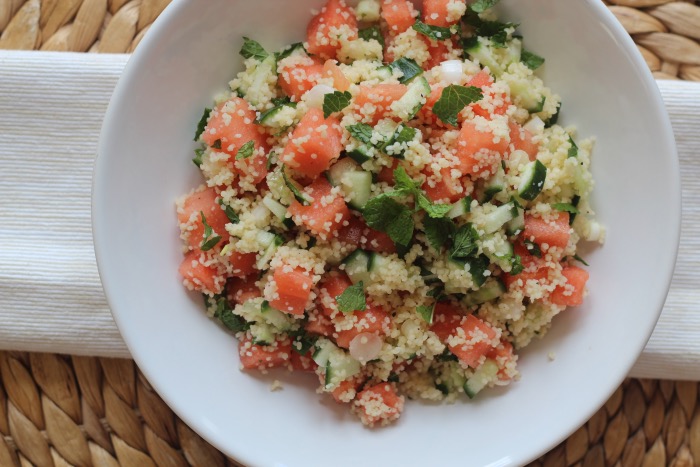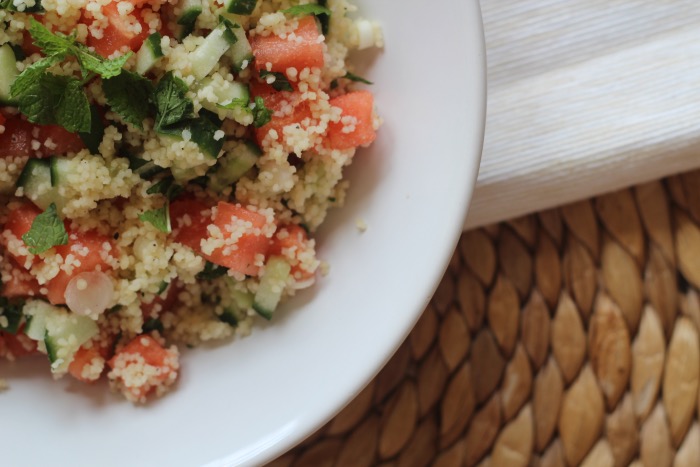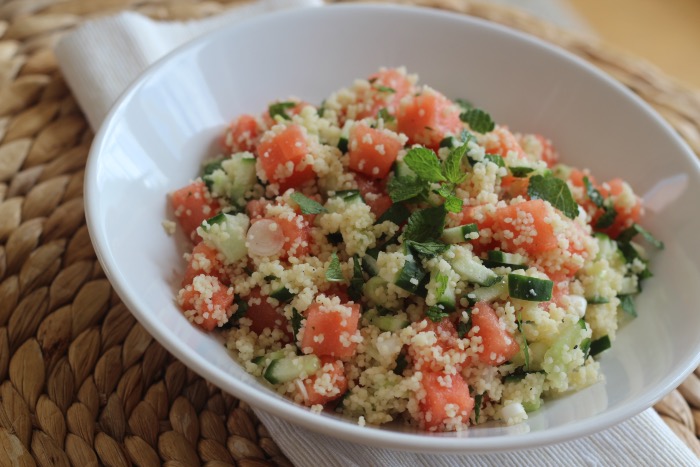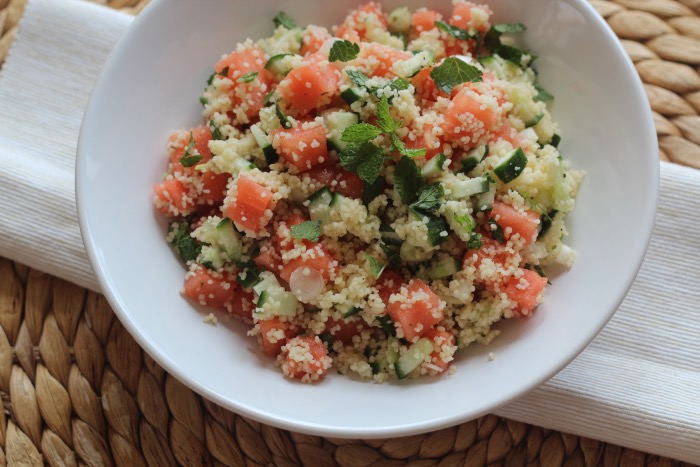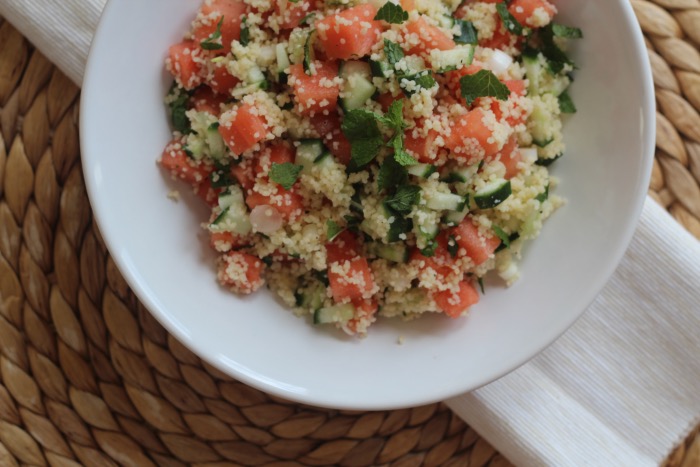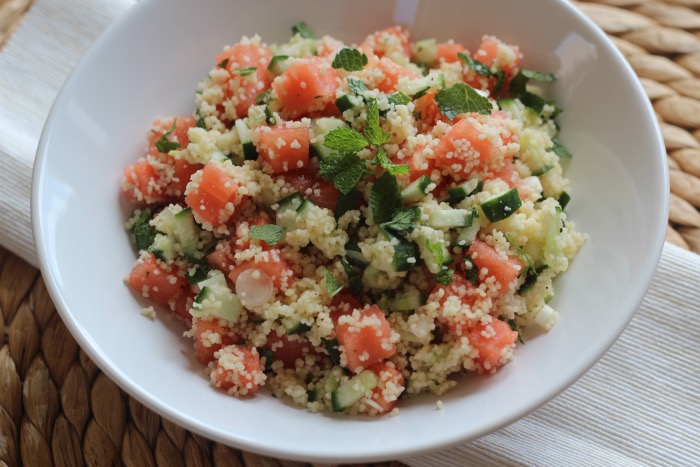 Eetsmakelijk!
Bewaar, Like, Tweet of Pin!