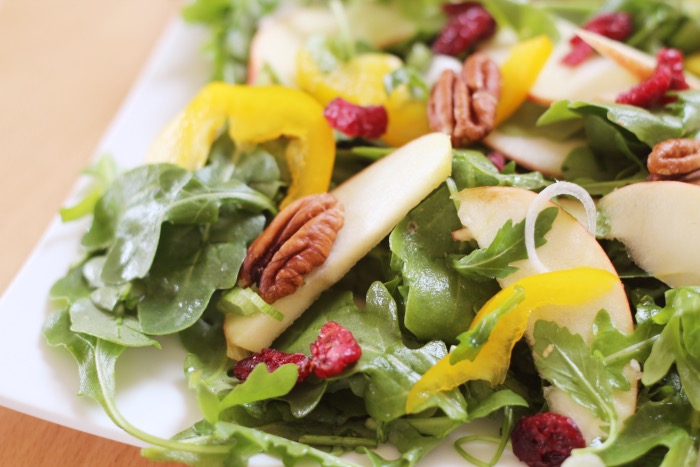 Ik maak eigenlijk nooit 'recepten' van salades omdat ik meestal van alles door elkaar gooi en dan is mijn salade klaar. Ook weer afhankelijk van wat er in de koelkast ligt / over is. Maar deze salade heb ik daadwerkelijk ingekocht op basis van de combinatie van deze ingrediënten; heerlijk fris! Dus vandaag wel een salade recept 🙂 
Wat heb je nodig voor 2 personen?
1 appel
150 – 200 gram rucola (of andere sla)
handje cranberries en handje pecannoten (+/- 50 gram)
1 bosui
1 gele paprika
citroen
1-2 theelepels honing
olijfolie
saladekruiden
In principe mag je helemaal zelf de hoeveelheden bepalen, of ingrediënten net anders indelen als jou dat beter uit komt.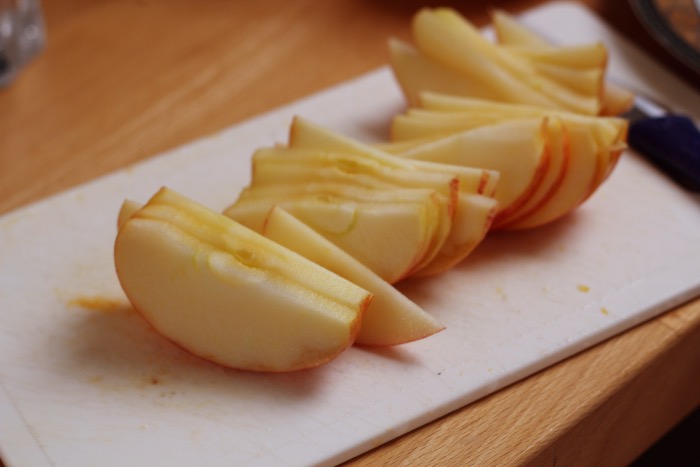 Snijd de appel in smalle partjes, je mag deze ook nog halveren als je dat makkelijker eten vindt.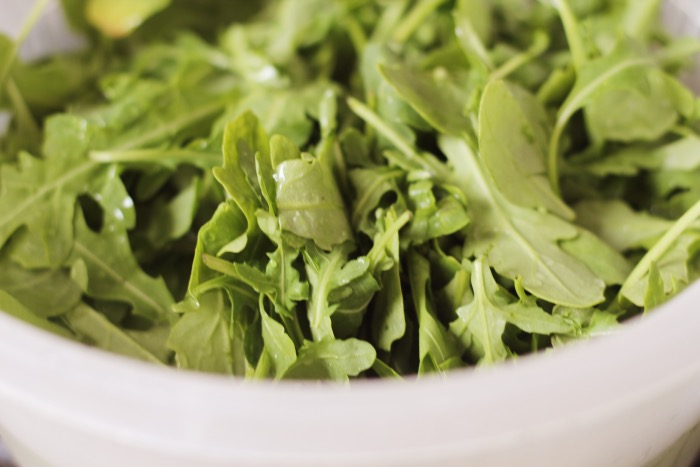 Rucola wassen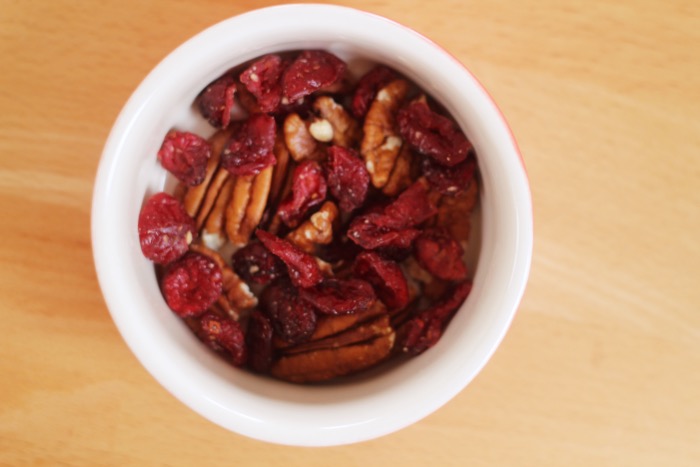 Moeilijk om hier vanaf te blijven..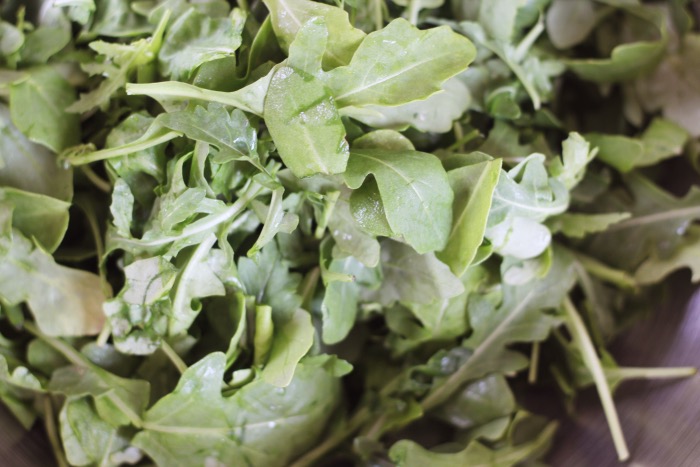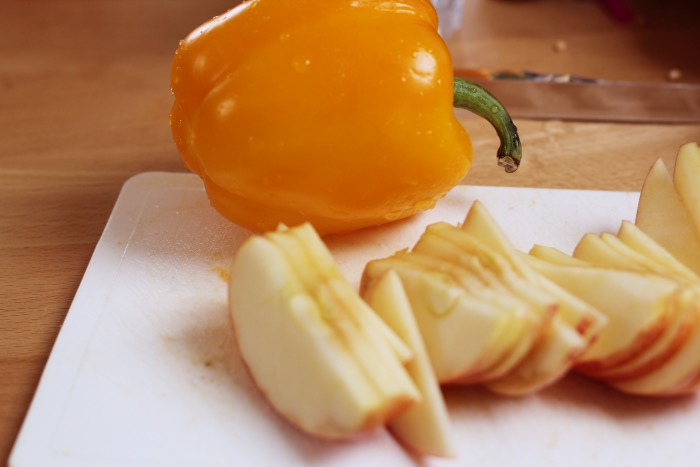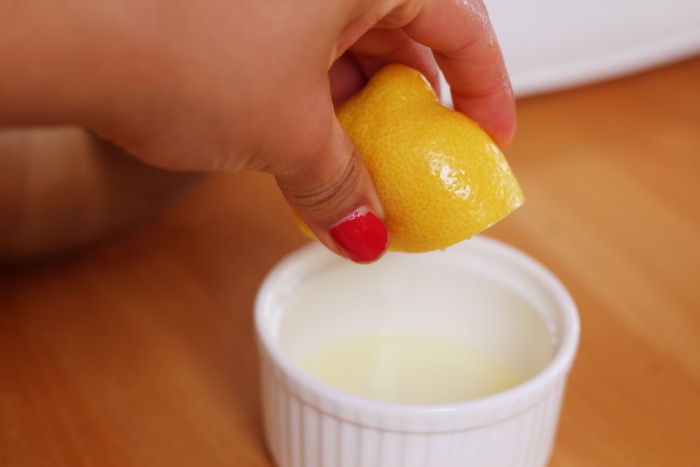 Voor de dressing meng ik de sap van een hele citroen met een 2 theelepels honing, 1 theelepel olijfolie en wat 'salade kruiden'. Deze heb ik ooit in een goodiebag meegekregen en heb geen idee wat voor merk het is. Je mag dit weglaten hoor!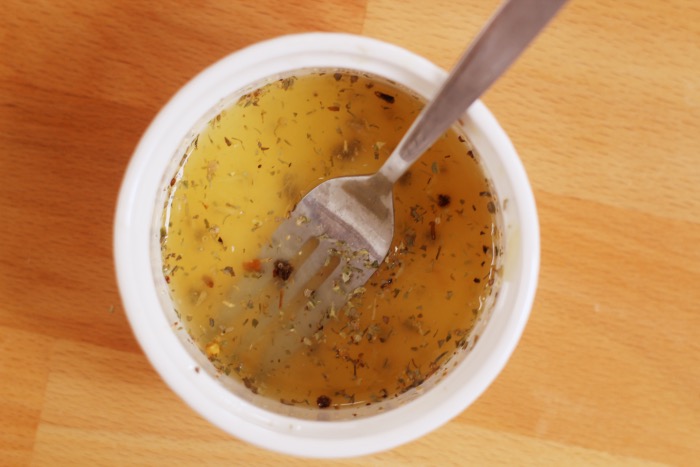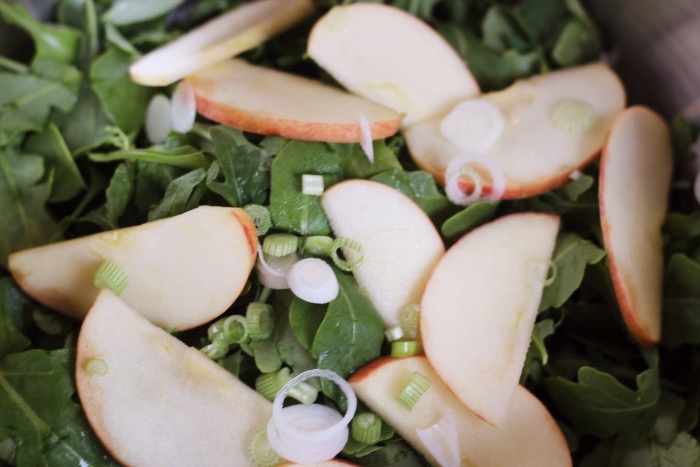 Nu is het een kwestie van de dressing bij de rucola, mengen en daarna alle overige ingrediënten erbij!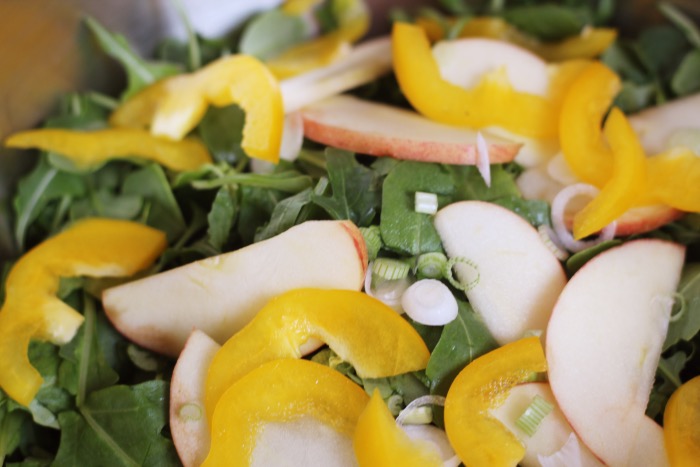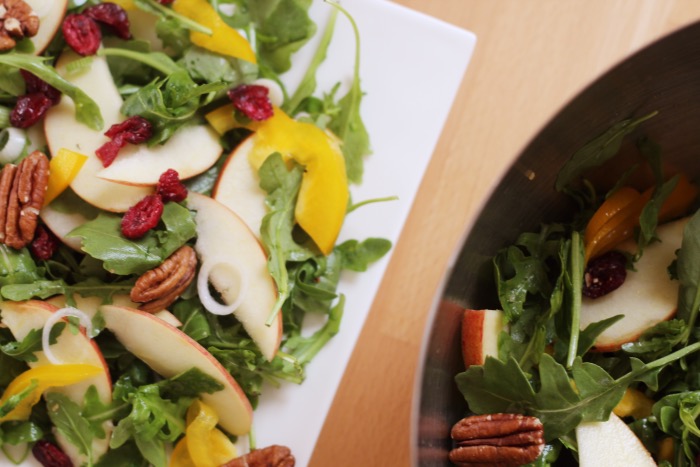 En opscheppen. Zo makkelijk, lekker en verfrissend kan een salade zijn – mooie slogan he? .. Cliché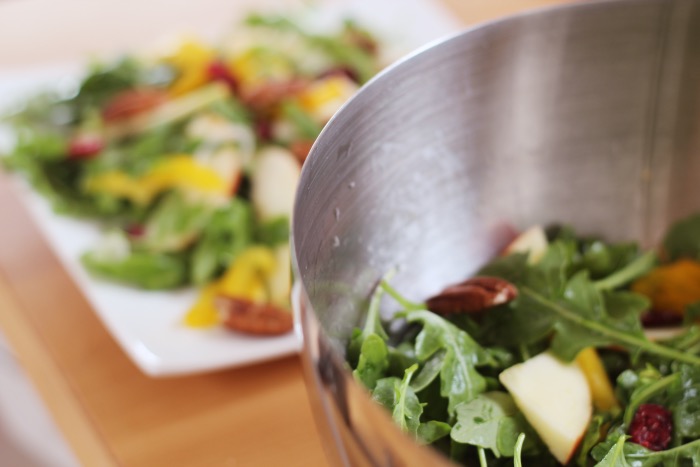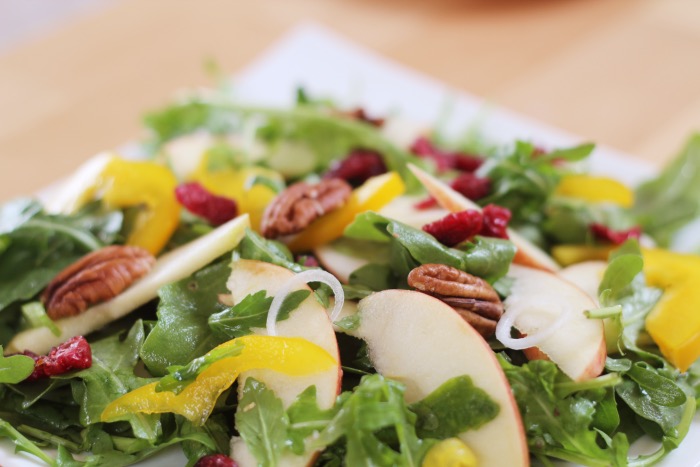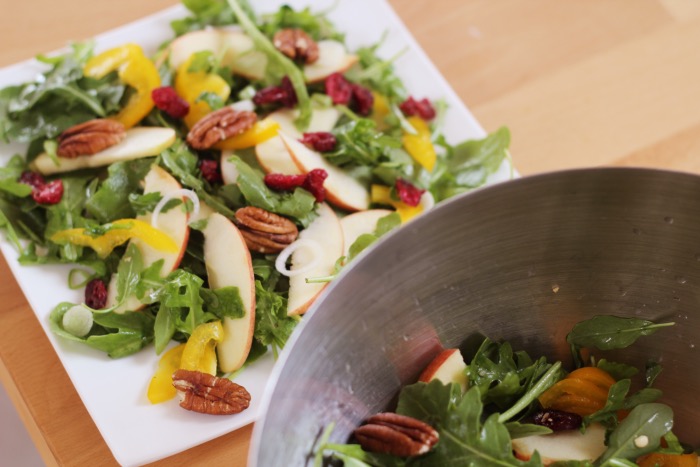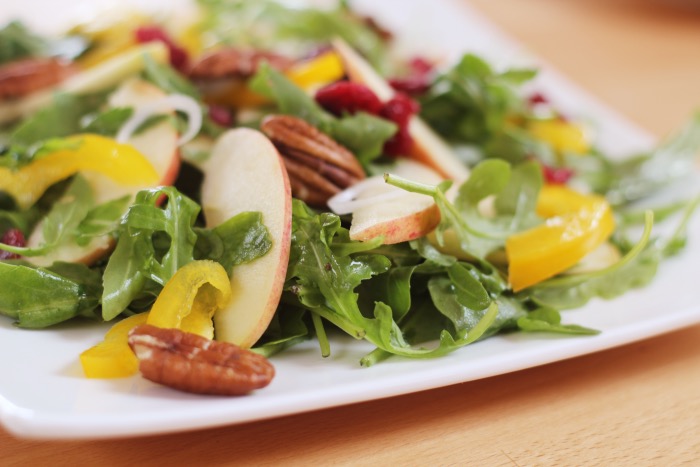 Eetsmakelijk!
Bewaar, Like, Tweet of Pin!