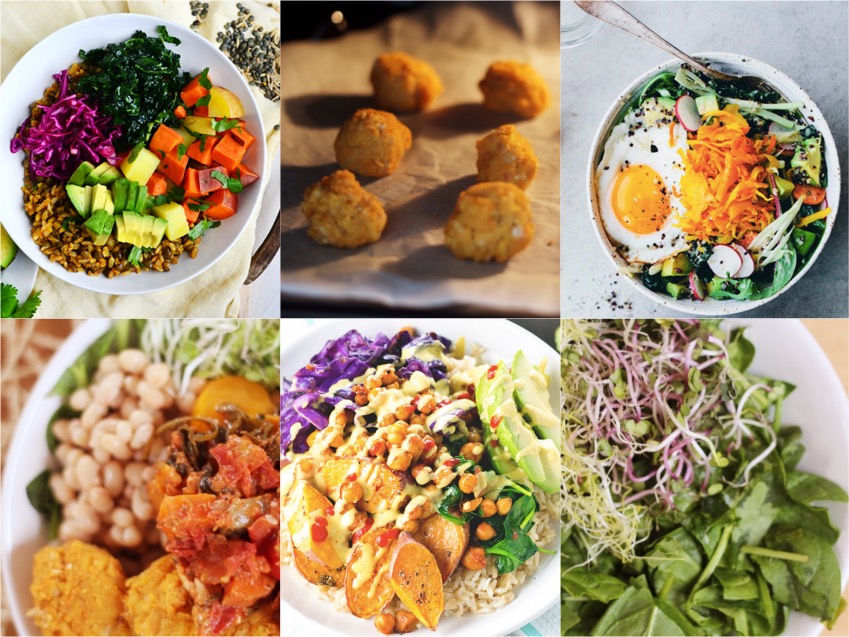 Ik ben dol op niet-traditionele salades. Of salades die misschien niet meer een salade zijn omdat ik zoveel losse ingrediënten bij elkaar heb gegooid dat het meer een maaltijd bowl is geworden. Maar ik ben er fan van. Je kunt het zo gek maken als je zelf wilt, je kunt je restjes opmaken, je kunt nieuwe combinaties proberen en je kunt mega veel inspiratie opdoen vanuit het web: Buddha Bowl's! Gooi wat dingen bij elkaar en klaar.
Je mag natuurlijk altijd helemaal zelf weten wat je doet met je leven en je eten, niks moet, alles mag. Ik geef je mijn richtlijnen voor het maken van een awesome bak met salade die in de Hipster Scene een Buddha Bowl worden genoemd.
1. De basis: Groen
Ik doe het liefste heel veel bladgroenten onderop omdat de kom zo enorm wordt gevuld met relatief weinig calorieën. Maar wel met een hoge voedingswaarde. Meestal is dit spinazie, daarnaast heb ik een handje van verschillend kiemgroenten erbij gedaan.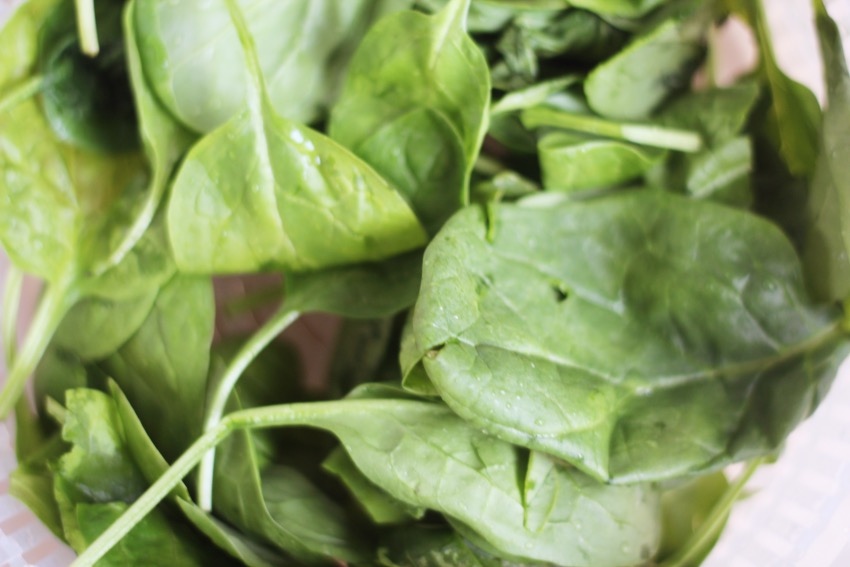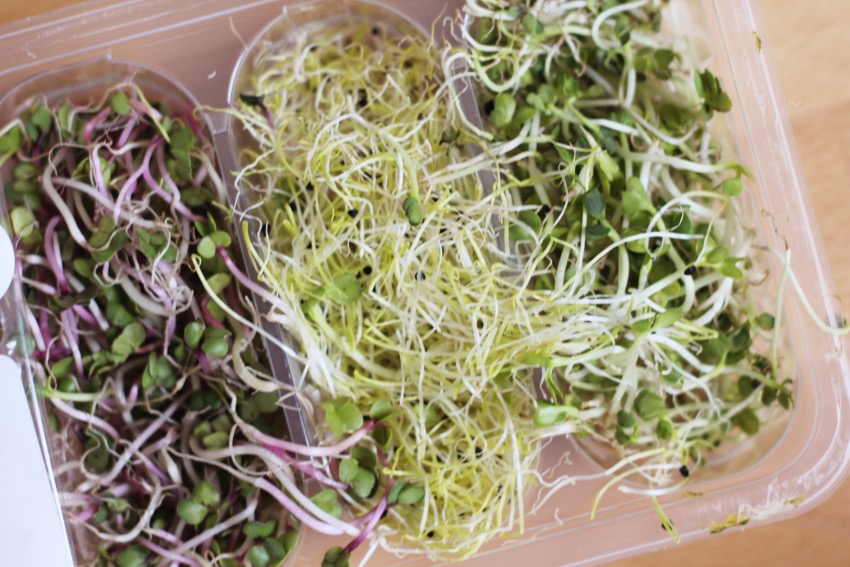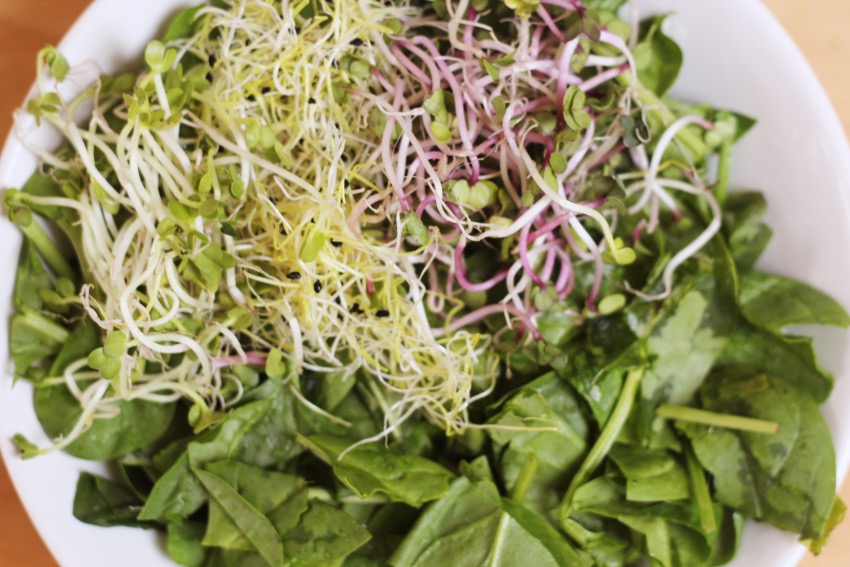 2. Graan / Zetmeel component
Dan wil ik er een gekookt graan of een zetmeel component bij hebben. Dit kan rijst zijn of quinoa (is eigenlijk een zaad.. maar oké) of couscous, bulgur, etc. Ik had een zakje rijst waar linzen doorheen zaten en wat rode kool. Interessante mix! Dus besloot ik deze te gebruiken.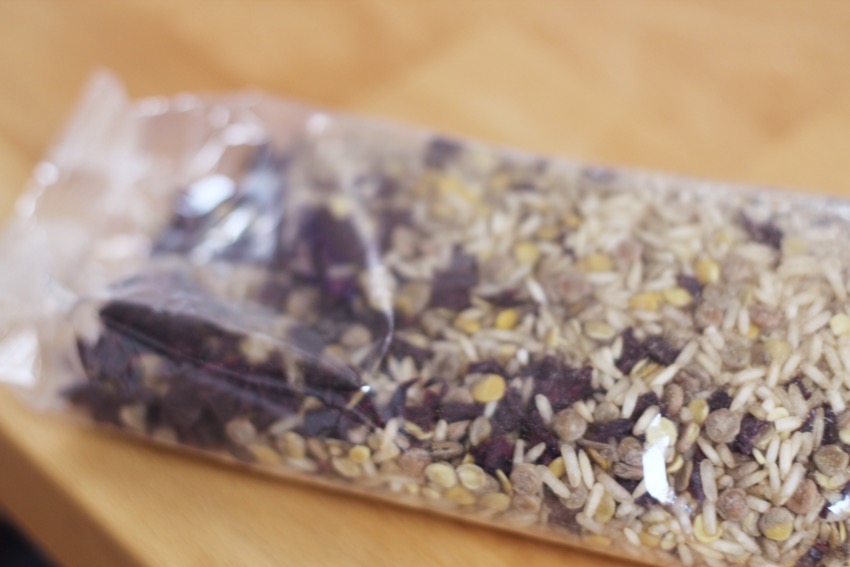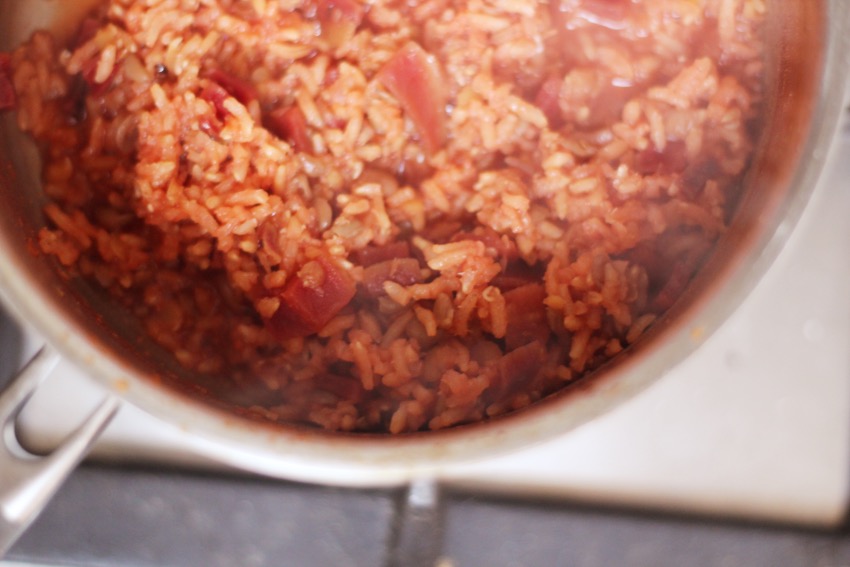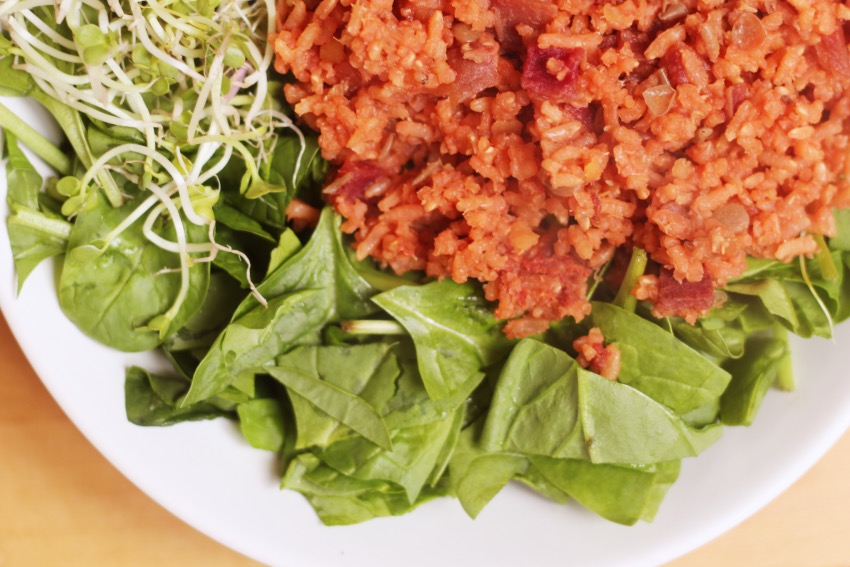 Er komt al wat meer leven in de Buddha Bowl!
3. Eiwit component
Om wel een verzadigd gevoel te hebben na zo'n maaltijd wil ik er ook iets van eiwitten bij. Dit kan een gekookt ei zijn, maar ook gebakken/gekookte kip. In dit geval ging ik voor witte bonen omdat, heel simpel, ik een blik open had liggen in de koelkast en deze op moest!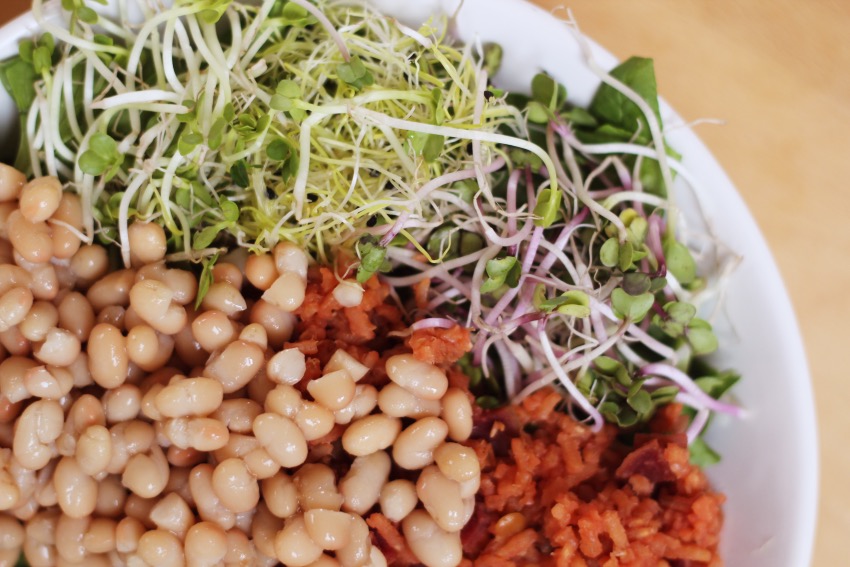 En omdat ik een aantal dagen geleden Zoete Aardappel Hamburgers had gemaakt, had ik er nog een hoop van over die ik in aluminiumfolie in de koelkast had gelegd (je kunt ze ook invriezen). Twee ervan heb ik eruit gehaald en er kleine 'falafel' bolletjes van gemaakt. Even 15 minuten in de voorverwarmde oven (180 graden Celsius) en deze kunnen er ook bij!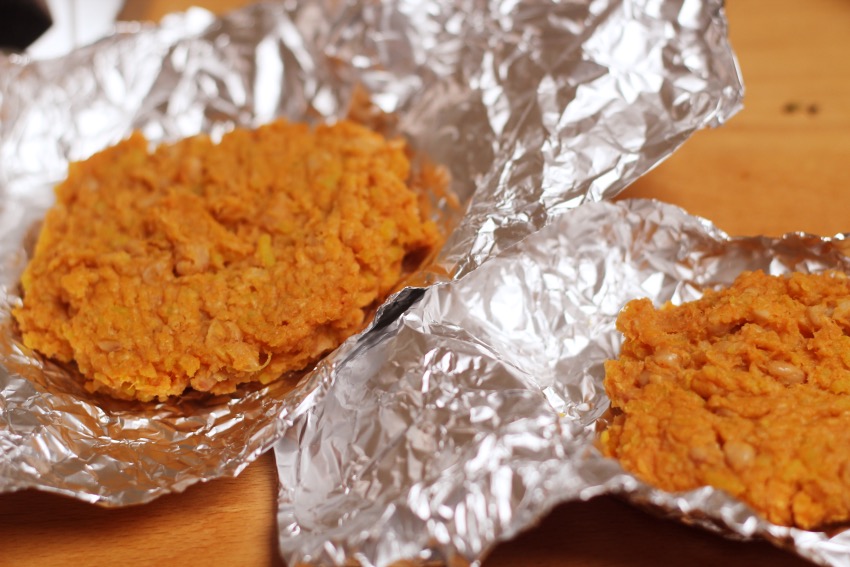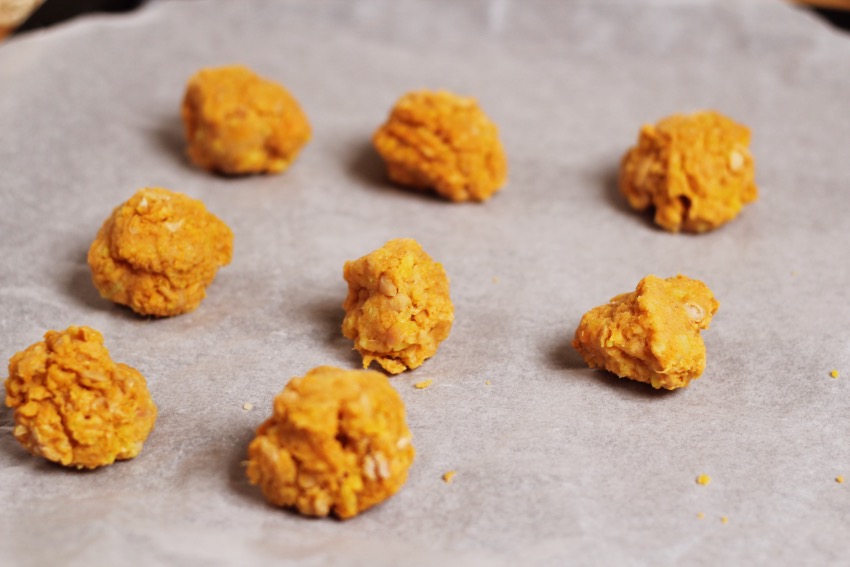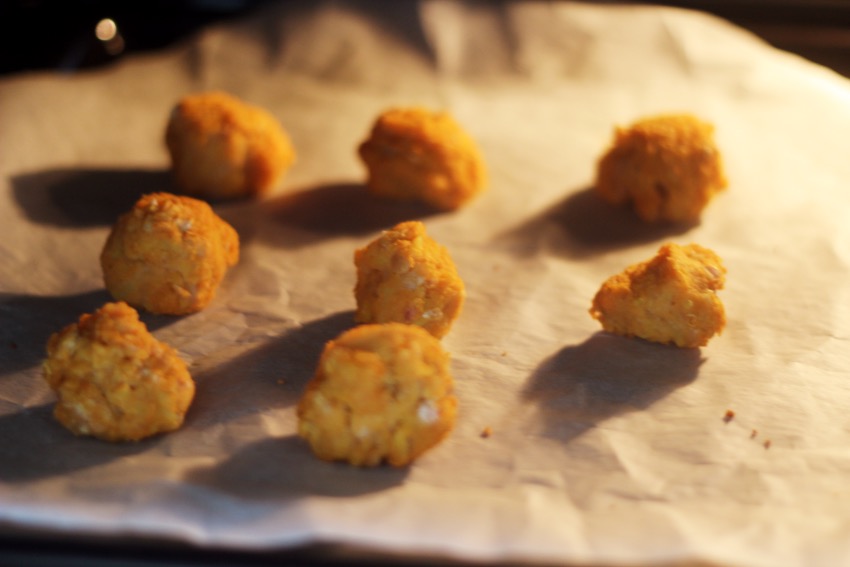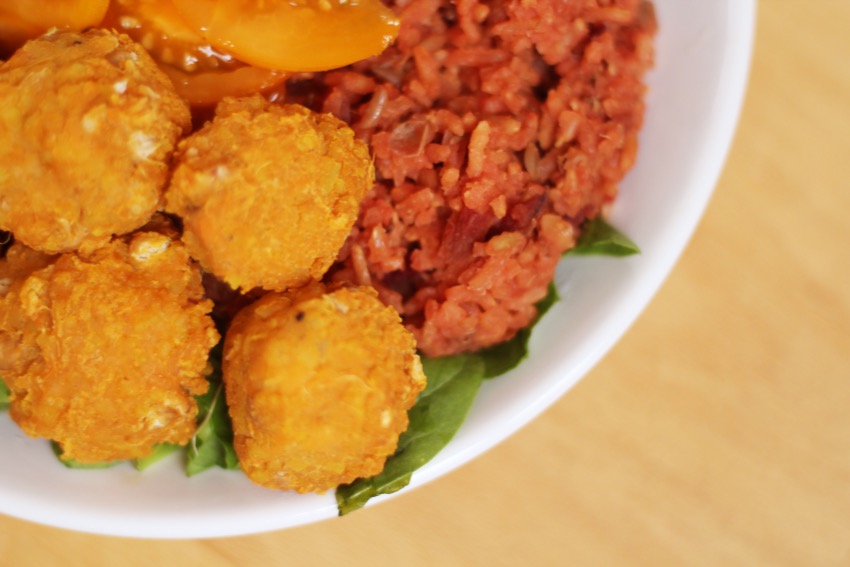 4. Restjes voedsel, groente, iets 'zuurs' of juist 'zoets'
Nu kun je van alles toevoegen wat je maar wilt om het geheel in balans te brengen. Misschien heb je daar wat zuurs bij nodig, of juist wat zoets. Je kunt het zo gek maken als je zelf wilt! Dus ik heb er wat augurken bij gedaan en wat gele cherry tomaatjes.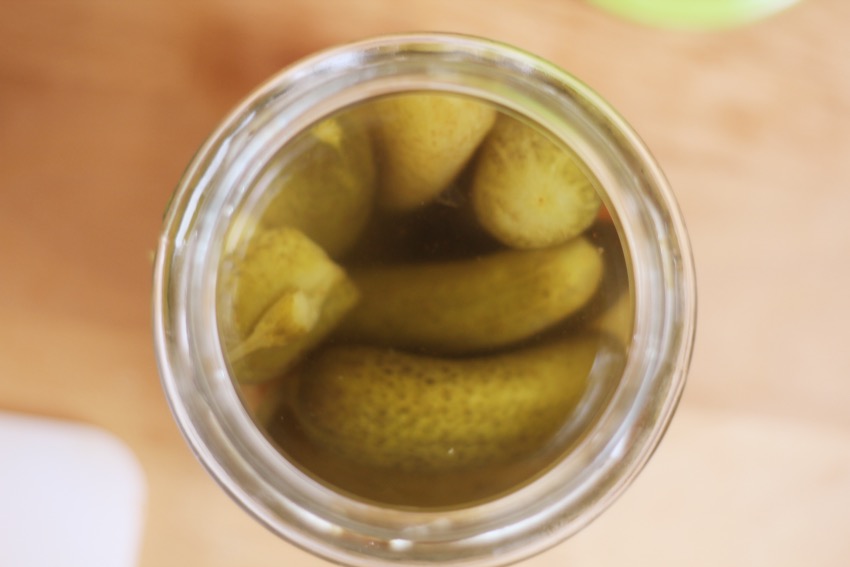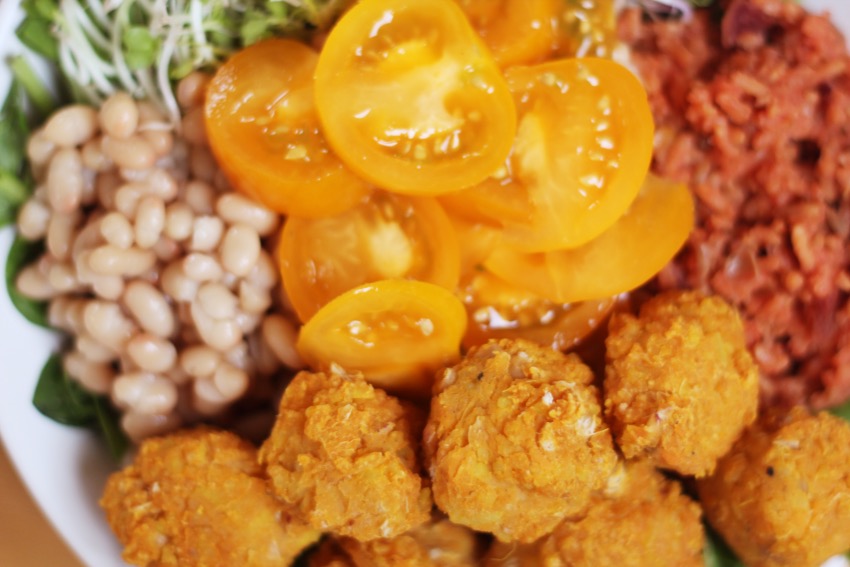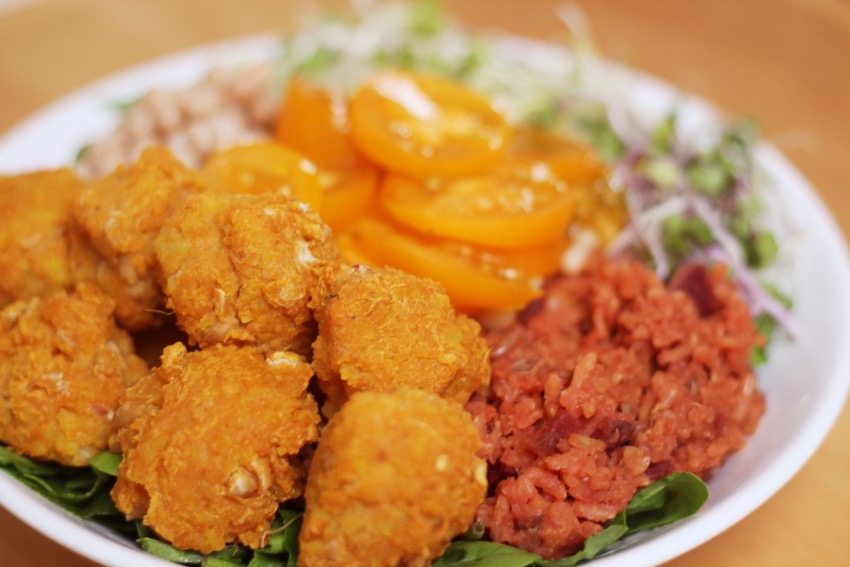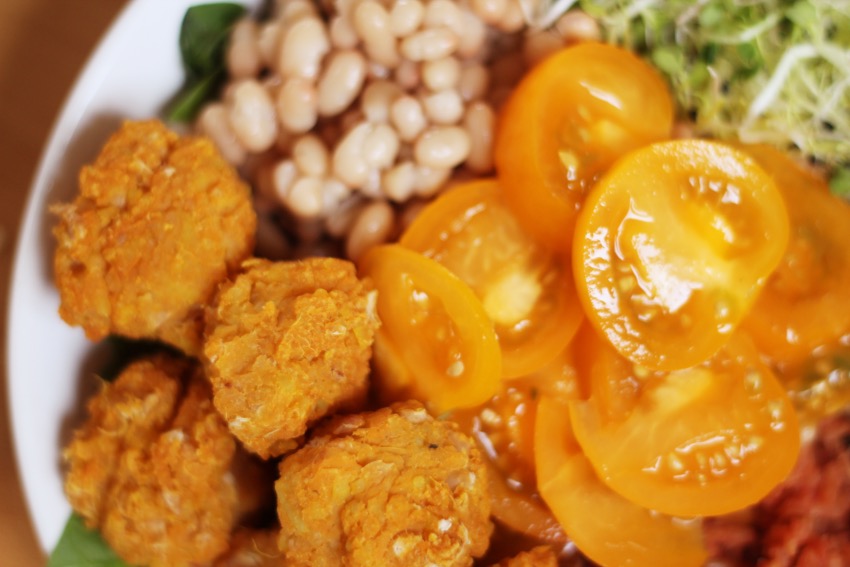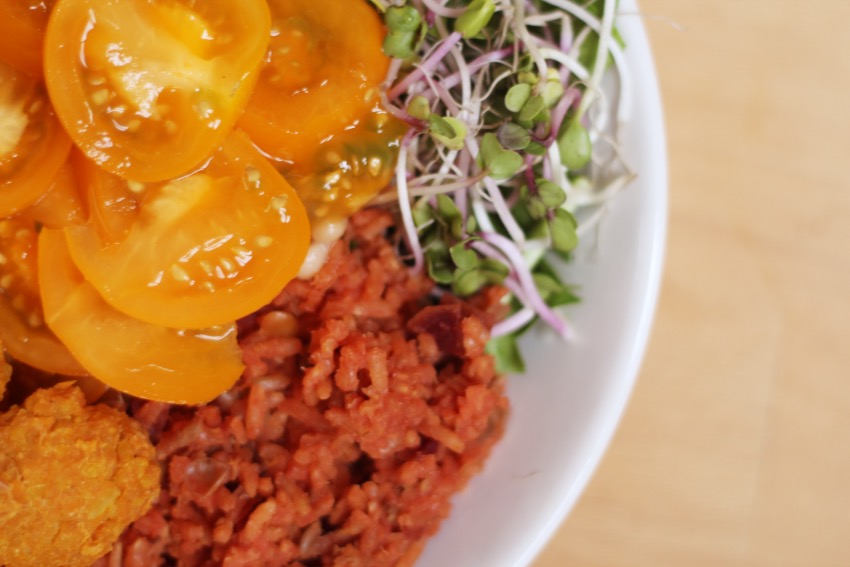 En als laatste had ik nog restjes over van de Zoete Aardappel Lasagne (ja, veel zoete aardappel de afgelopen tijd 😉 haha), dus deze heb ik er bovenop gekieperd!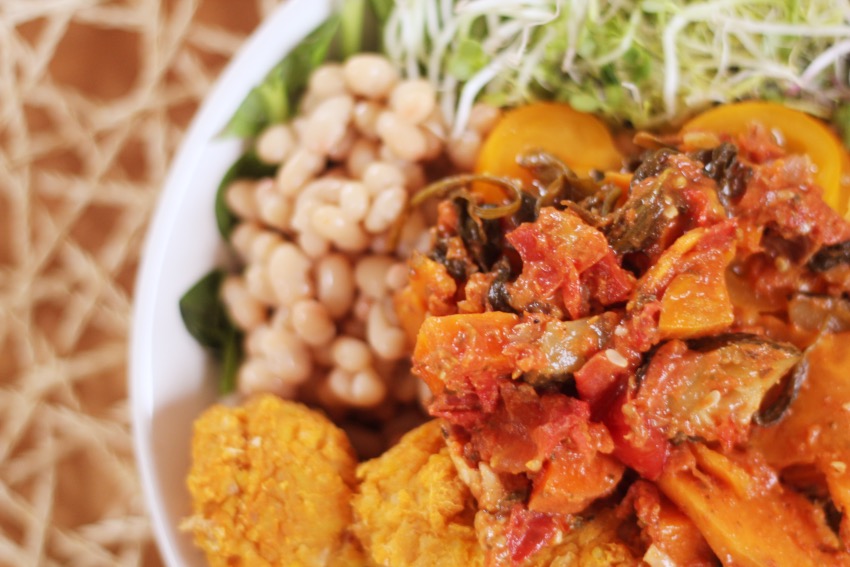 Het ziet er misschien minder smakelijk en meer smeuïg uit, maar het is heerlijk!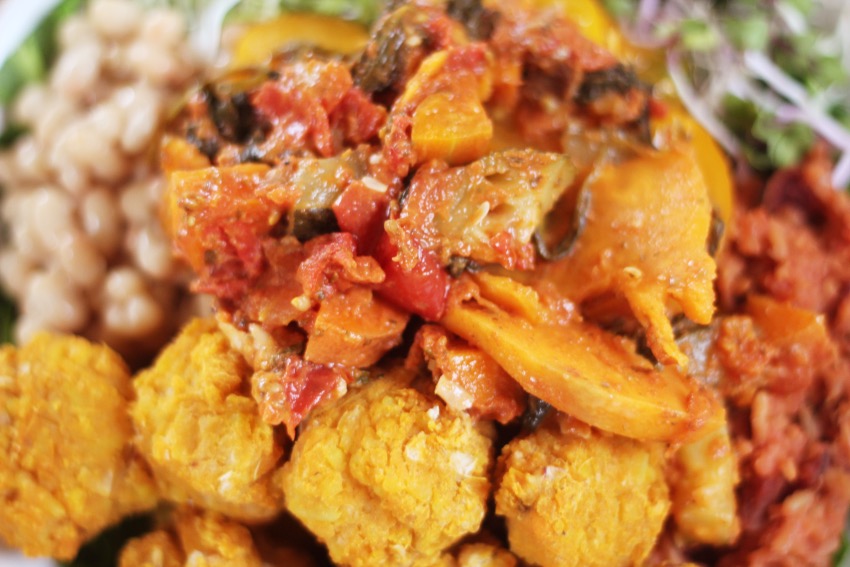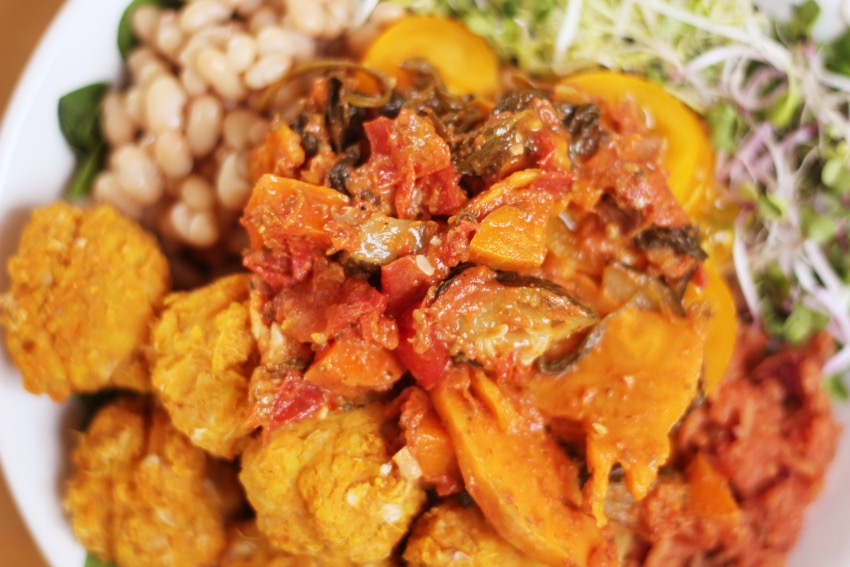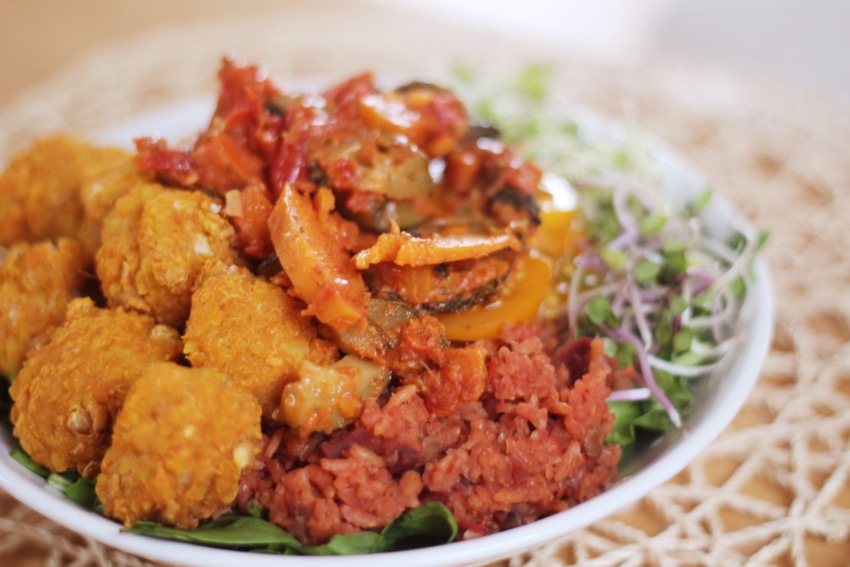 En zo heb je je eigen Buddha Bowl gecreëerd! Eetsmakelijk!
Meer inspiratie nodig?
Voor meer inspiratie, kijk eens hoe ge-wel-dig deze Buddha Bowls zijn! (Klik op de foto om naar het recept te gaan)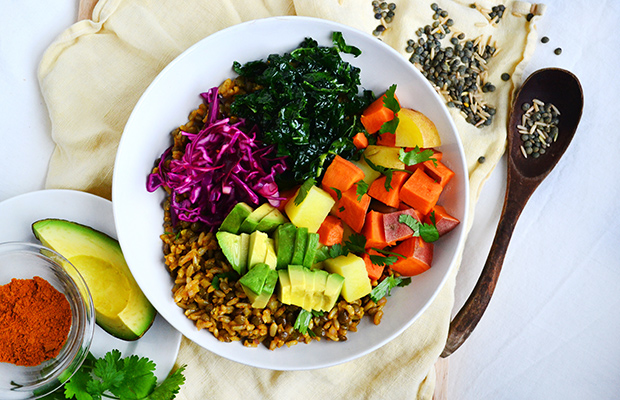 Hopelijk heb je weer wat inspiratie op gedaan van wat er mogelijk is met lekker eten!