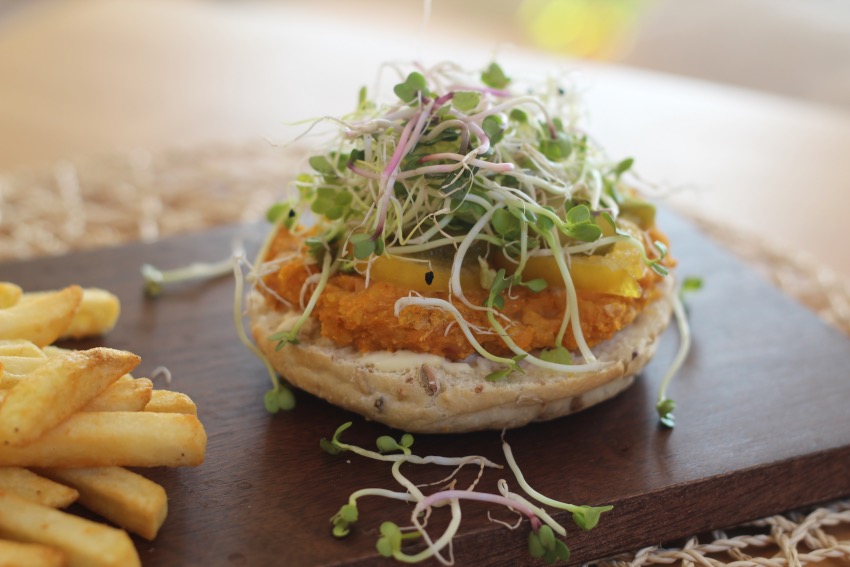 Tijdens mijn zoete aardappel overload ben ik ook aan de slag gegaan met het maken van een burger recept. En met succes! Hoewel je mij echt wakker mag maken voor een angus burger, is een vegetarische variant een prima alternatief voor zo nu en dan. Zoete aardappel met bonen en een beetje rijst: perfect! Op naar het recept 🙂 
Wat heb je nodig voor 8 burgers?
450 gram geschilde zoete aardappel (rauw)
50 gram gele rijst (rauw)
250 gram witte bonen (blik, uitgelekt)
75 gram paneermeel / broodkruimels
zout, peper, paprikapoeder
Verwarm de oven vast voor op 180 graden Celsius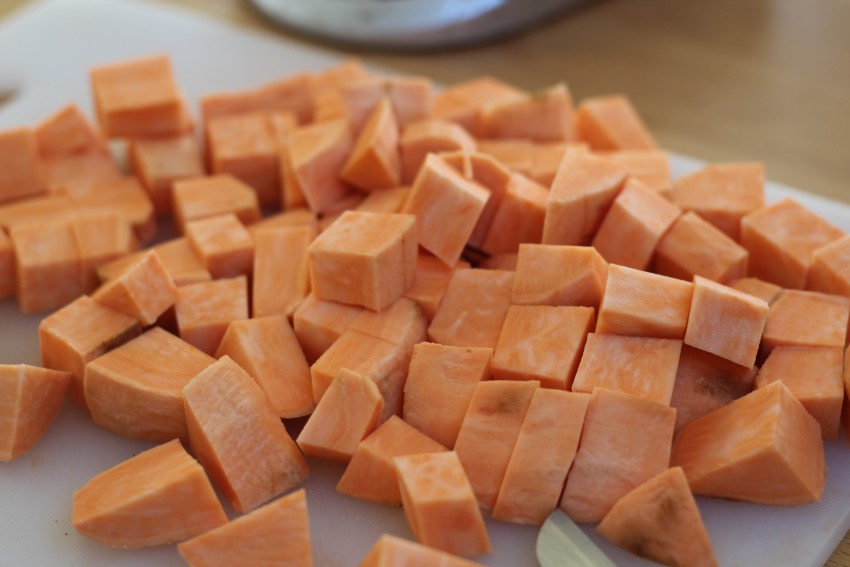 Snijd de zoete aardappel na het schillen in blokjes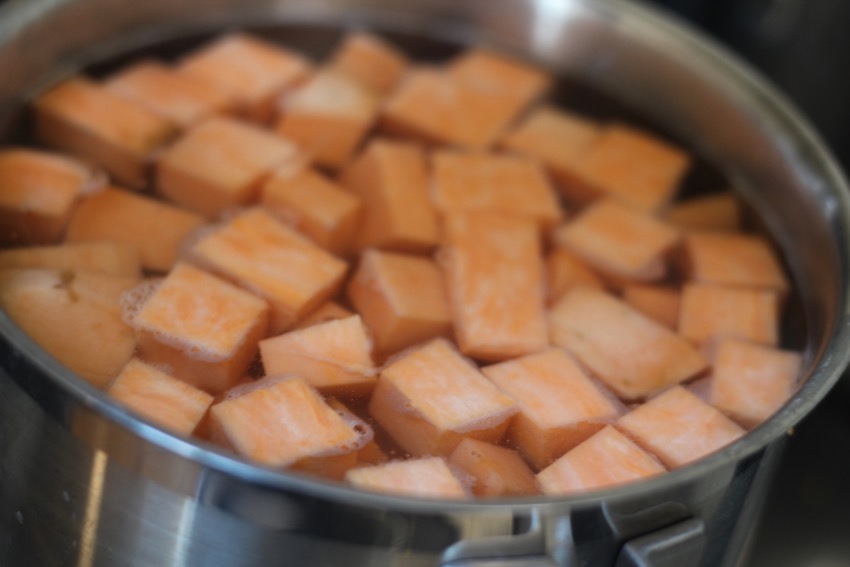 Doe ze in een pan water en breng dit aan de kook. Kook de zoete aardappel tot deze zacht genoeg is om met een vork te pletten.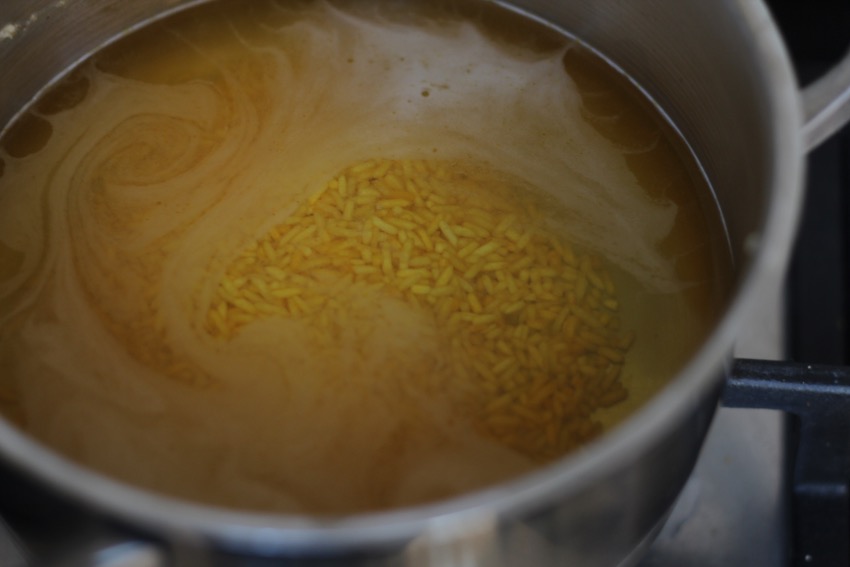 Kook de gele rijst volgens de verpakking, voor de zekerheid kun je deze iets langer doorkoken zodat het zachter wordt aangezien het door het mengsel 'geplet' moet worden.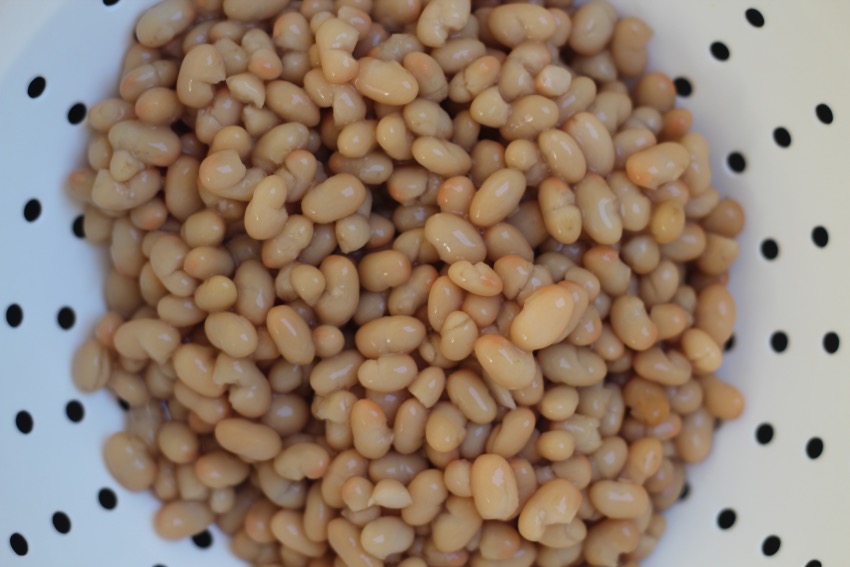 Witte bonen uitlekken, desnoods nog even spoelen met water.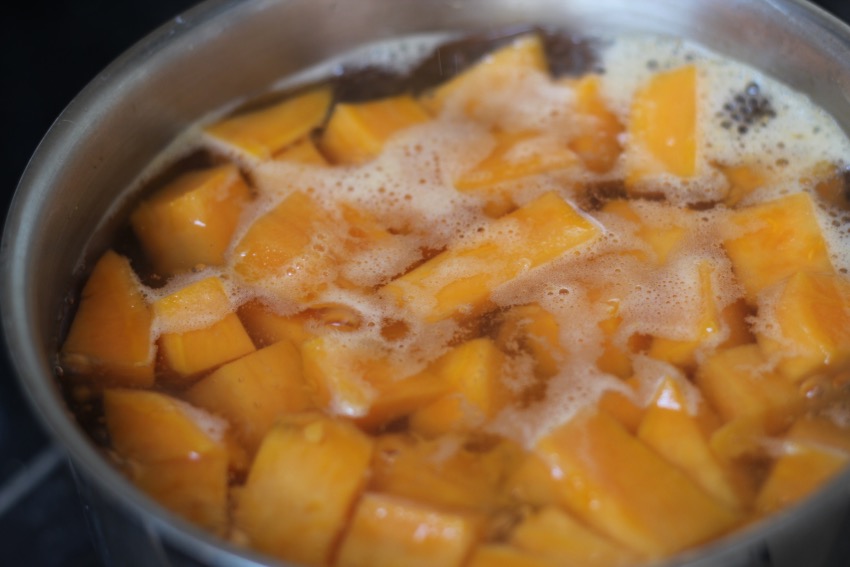 De zoete aardappel is klaar!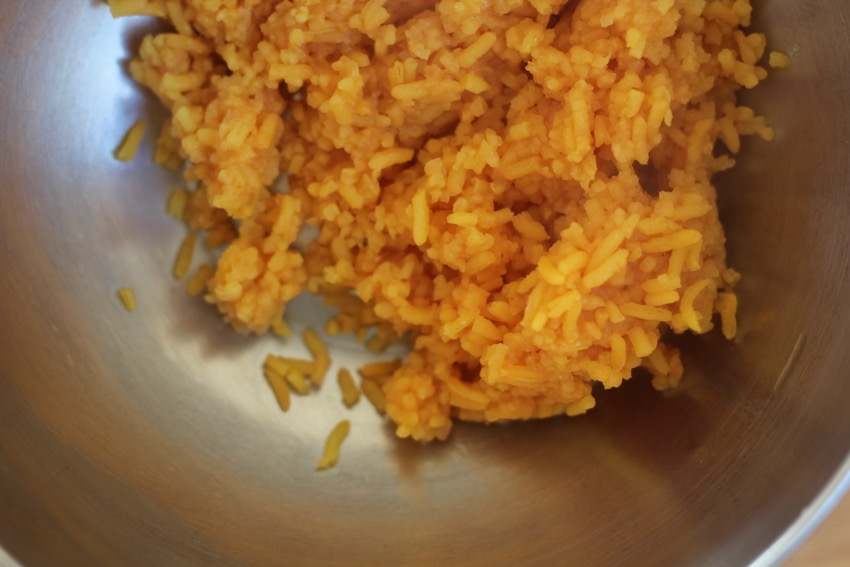 De rijst ook! Nu is het een kwestie van alles bij elkaar gooien en prakken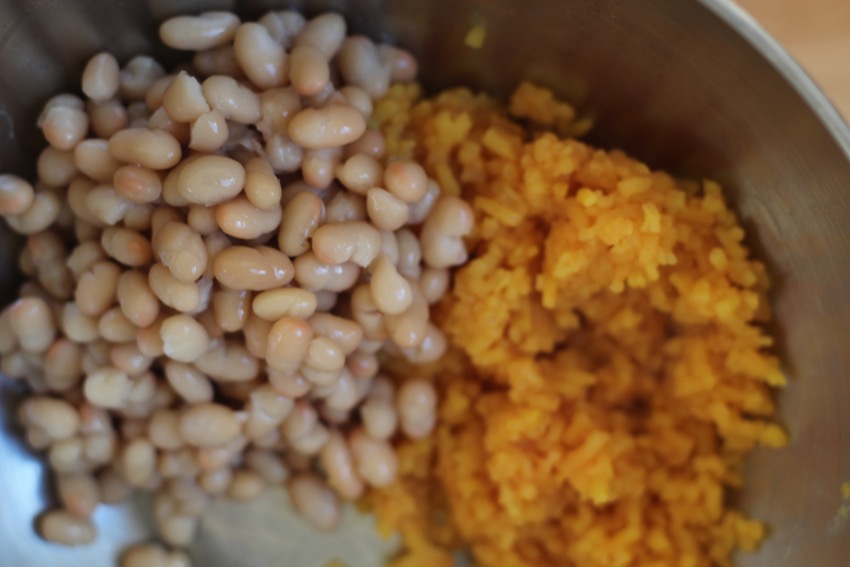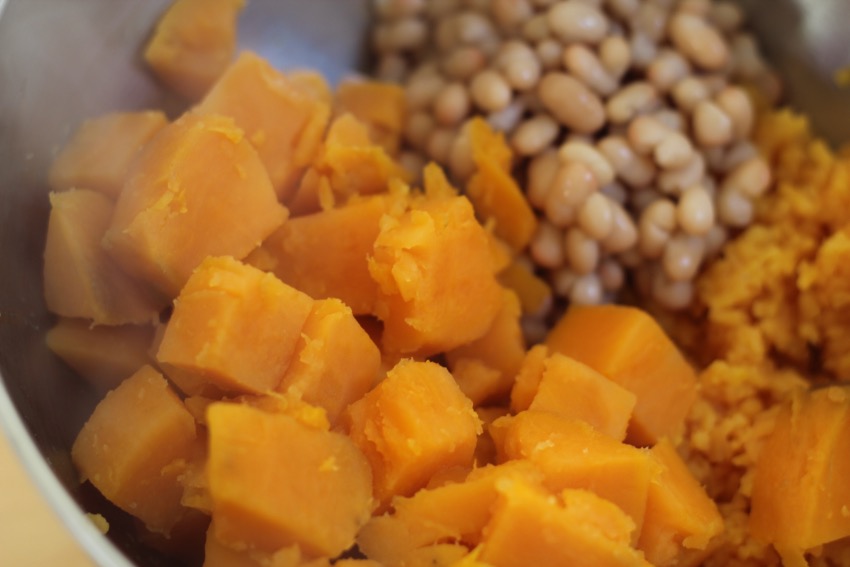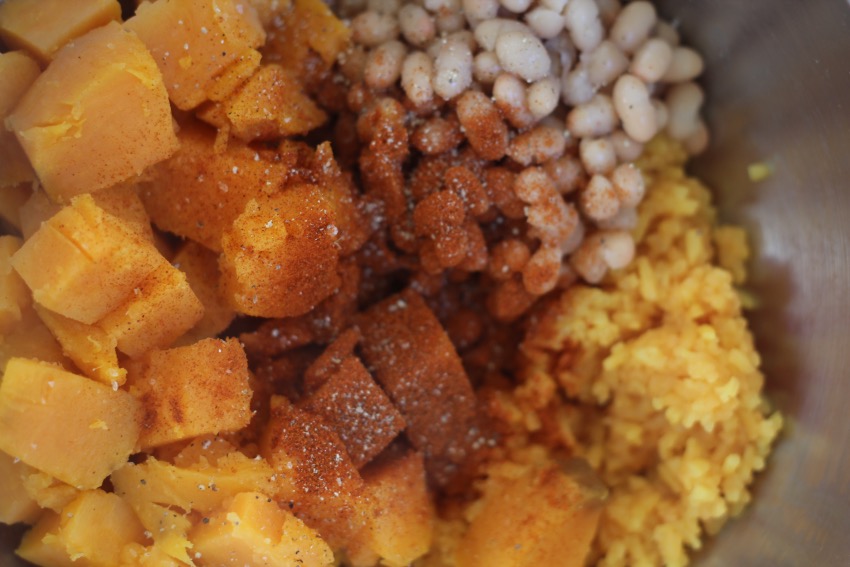 Kruiden erbij, deze kun je naar eigen smaak toevoegen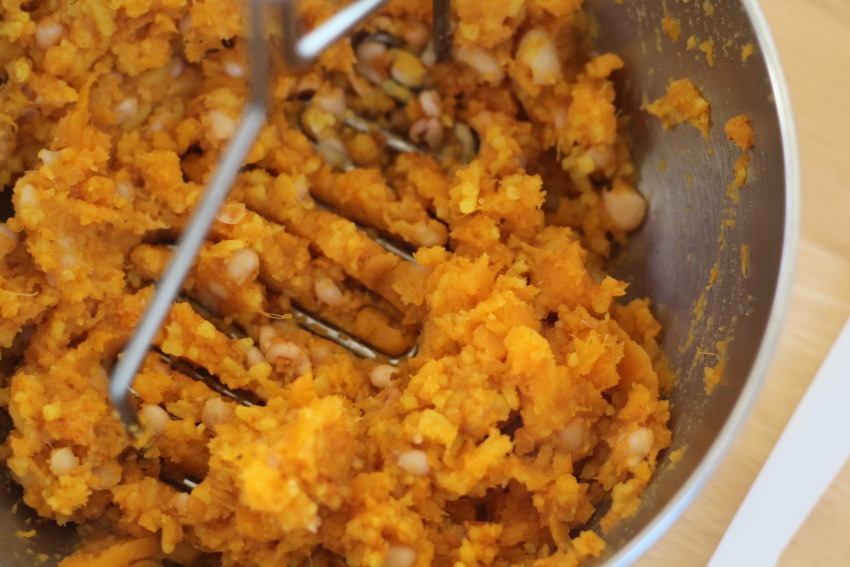 Stampen maar! Dit kun je ook met een vork doen
Nadat het geheel al aardig geplet is, doe je de broodkruimels erbij en meng/stamp je dit er ook doorheen.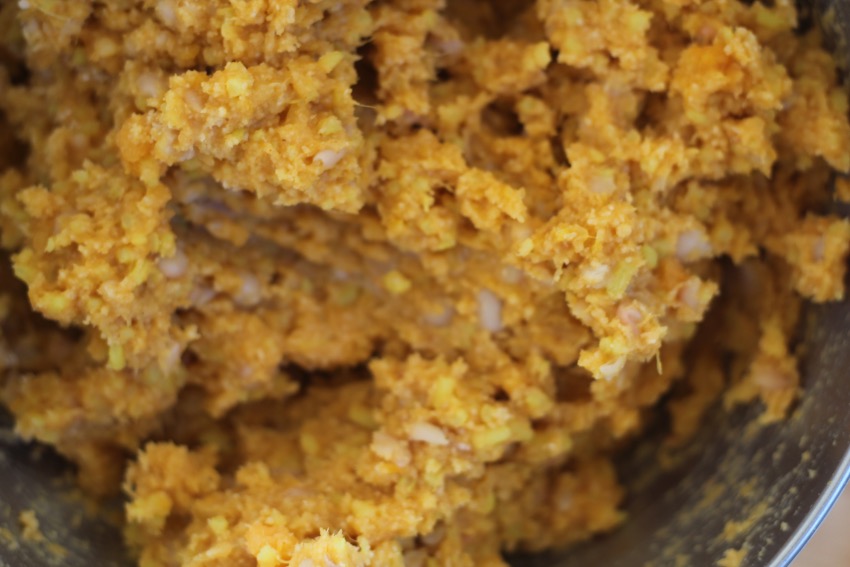 Tijd om er burgers van te maken!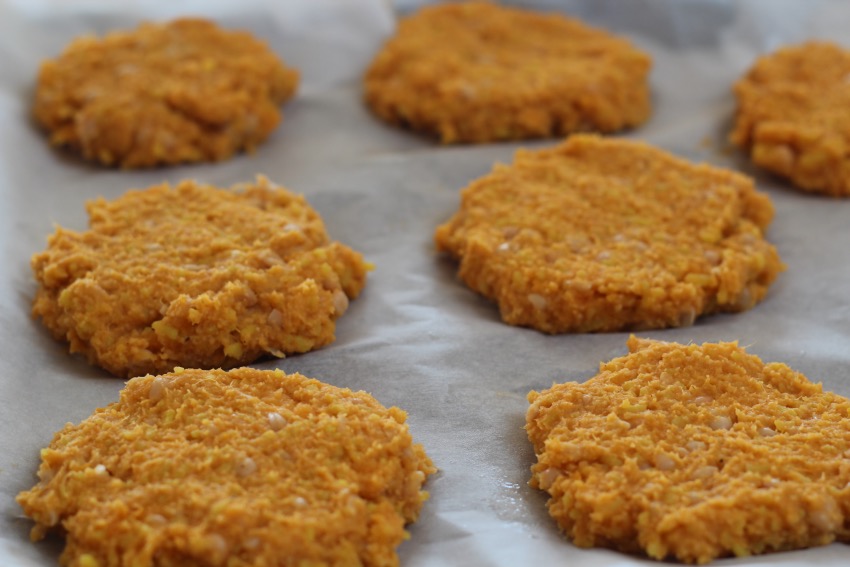 Dit kan wat plakken als je het met je handen doet. Leg een velletje bakpapier op de ovenplaat, spray of doe hier wat olie op dat je goed verspreid en plaats dan een bolletje van het mengsel erop. Druk het plat met een lepel. Dit gaat voor zo'n 30 minuten in de voorverwarmde oven.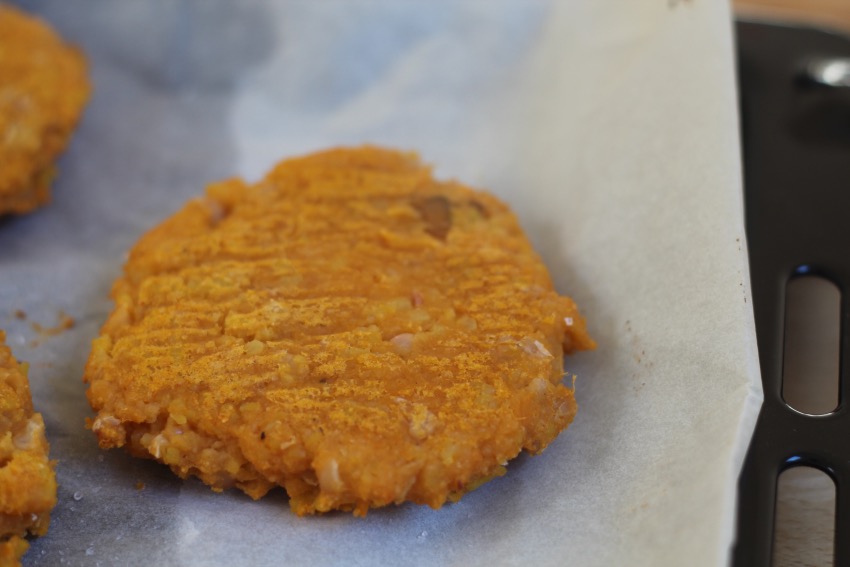 Daarna haal je ze eruit en draai je de burgers om. Zet het vervolgens weer zo'n 15 minuten in de oven en je burgers zijn klaar! Het kan helpen om ze een beetje te laten afkoelen voor je ze op je brood gaat leggen.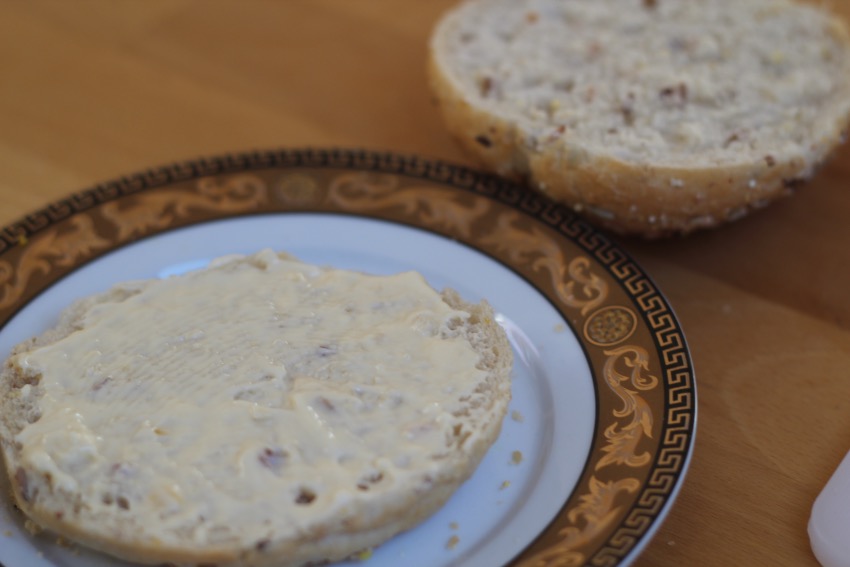 De toppings voor de burger zijn geheel naar eigen keuze, ik heb gekozen voor yogonaise onderop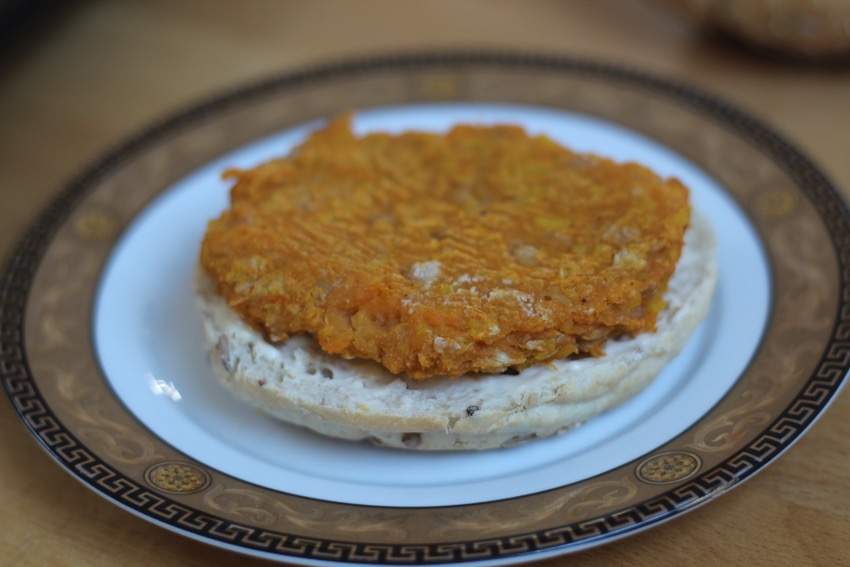 Dan de burger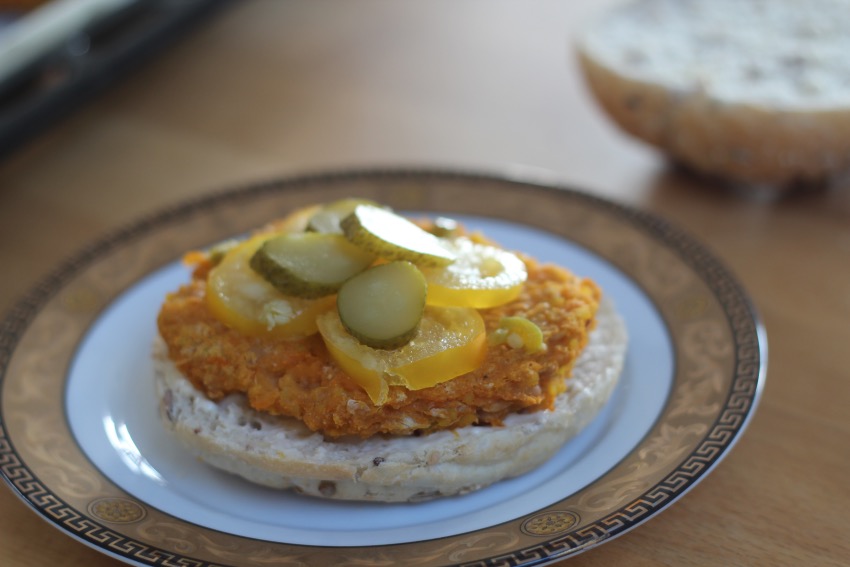 Gele tomaatjes, plakjes augurk, jalapeno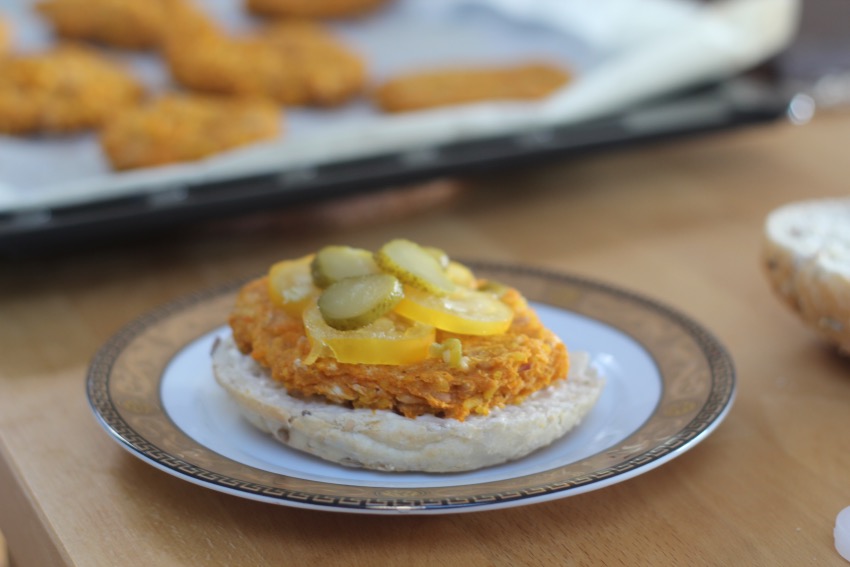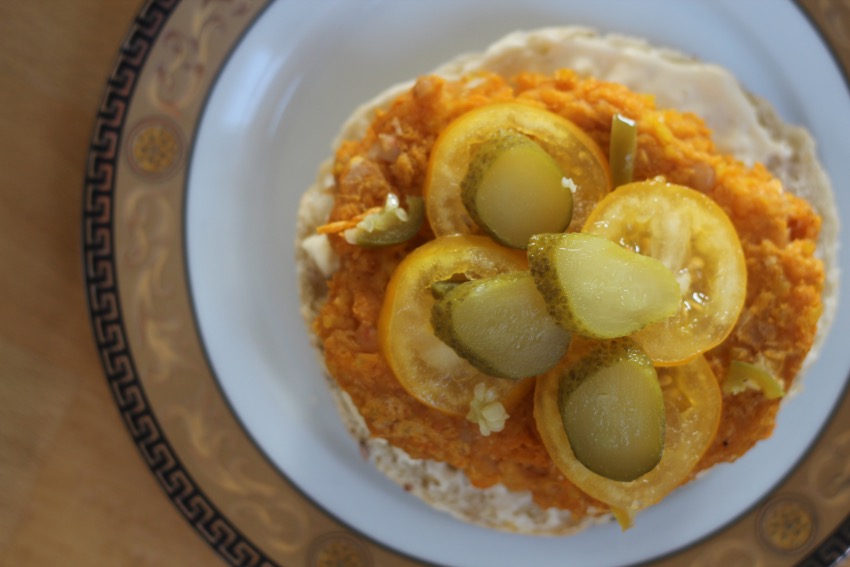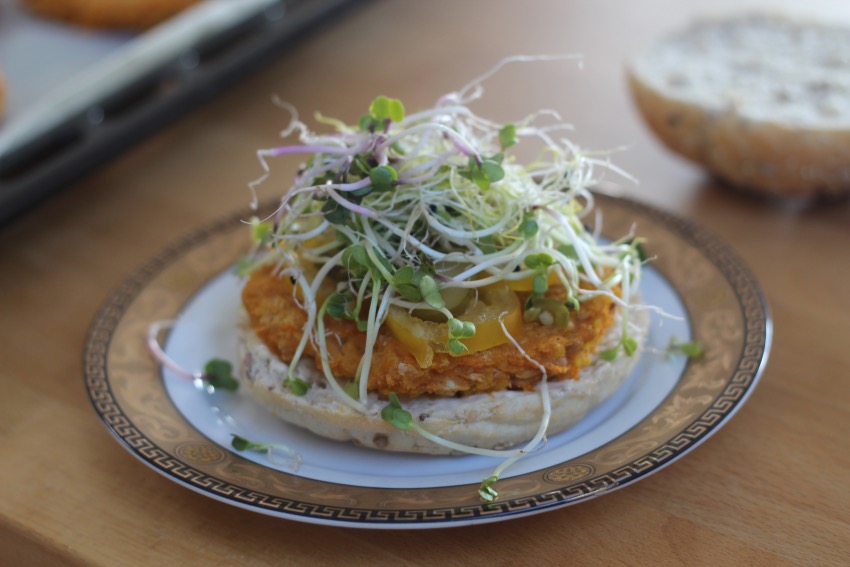 En dan wat kiemen erbovenop voor een licht pittige bite.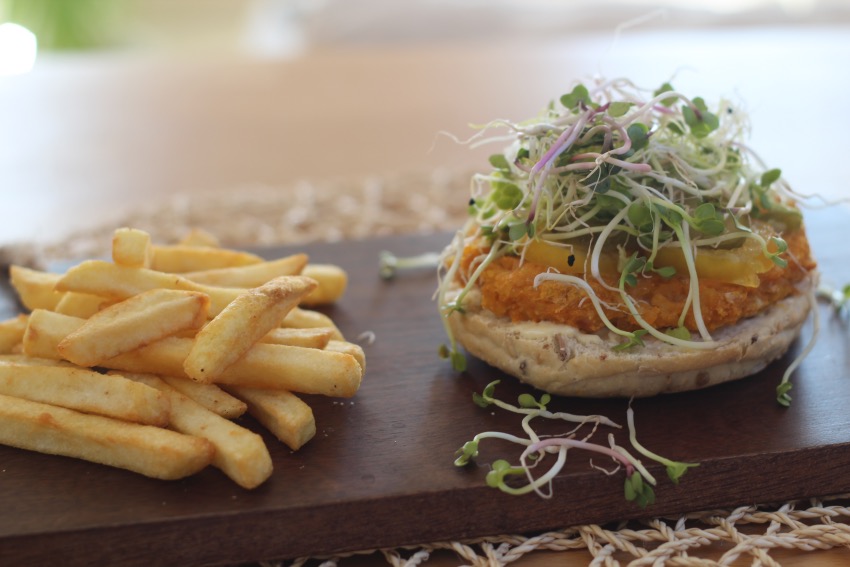 Frietjes uit de Airfryer erbij en het gerecht is helemaal af!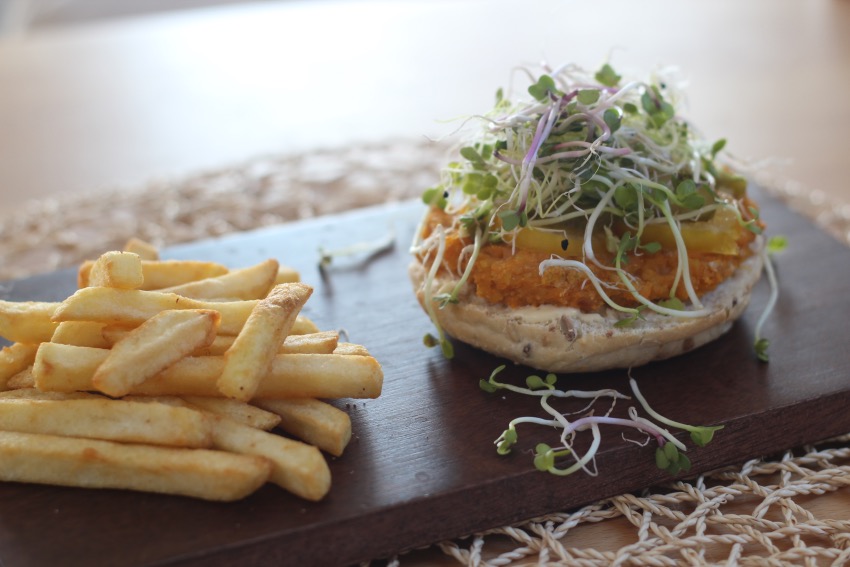 Eetsmakelijk!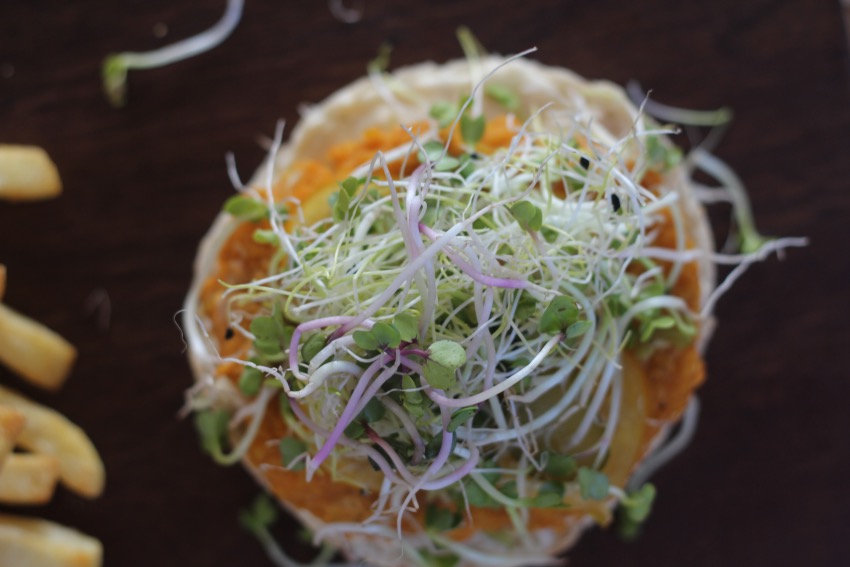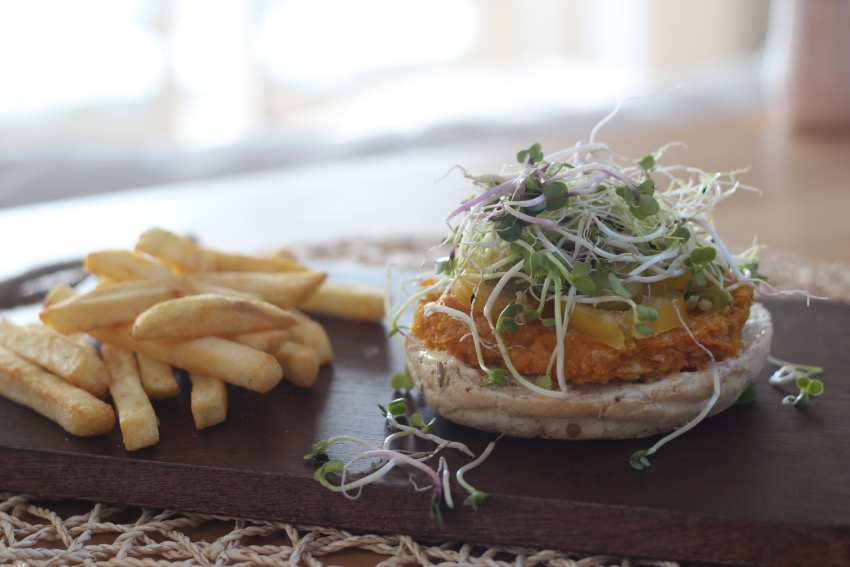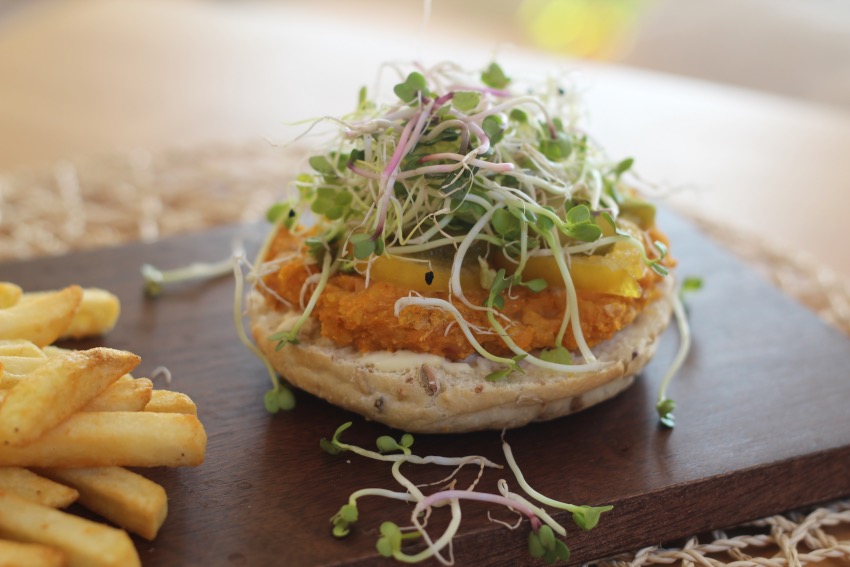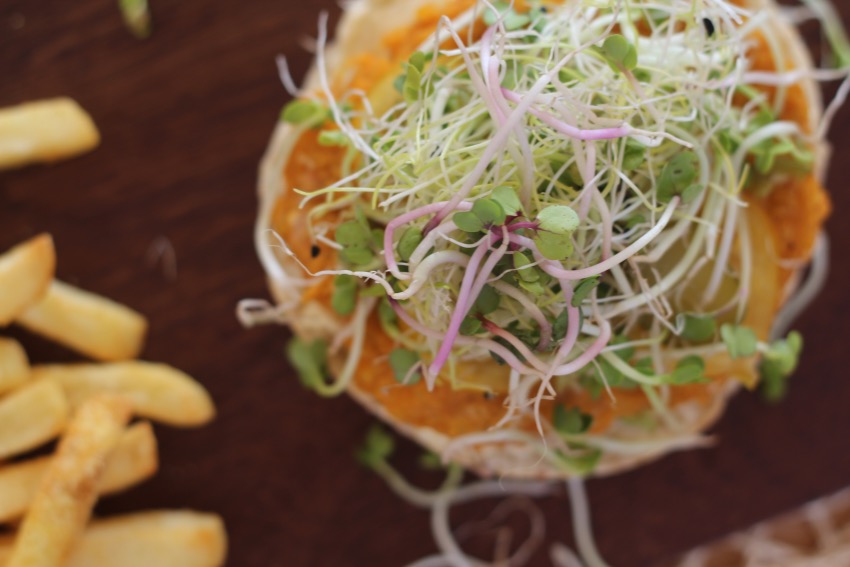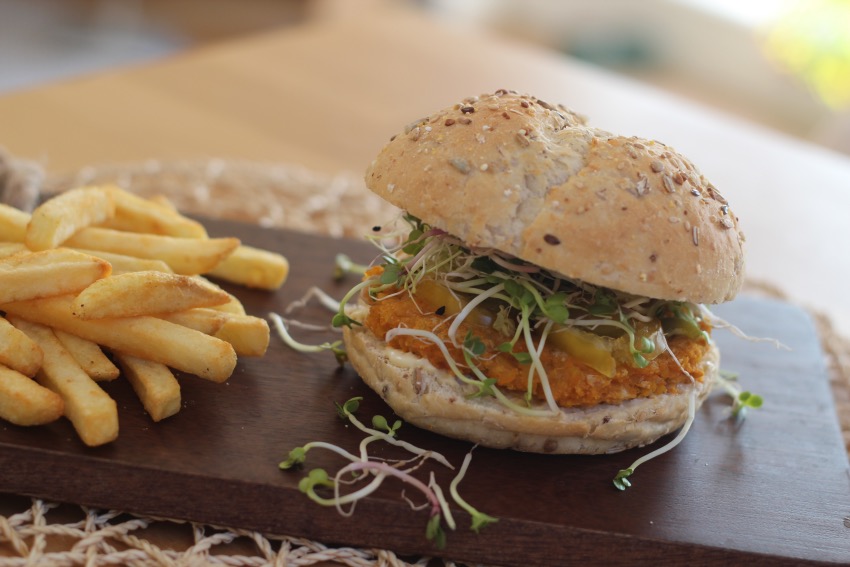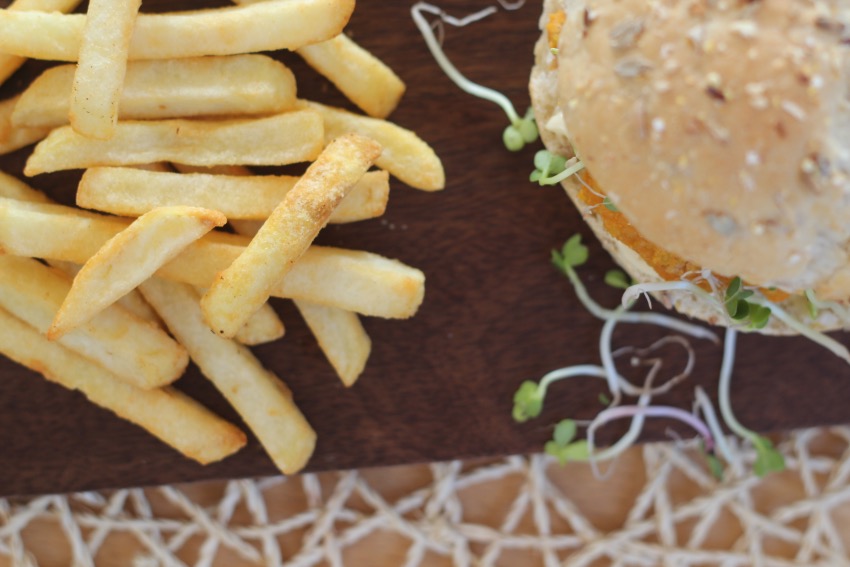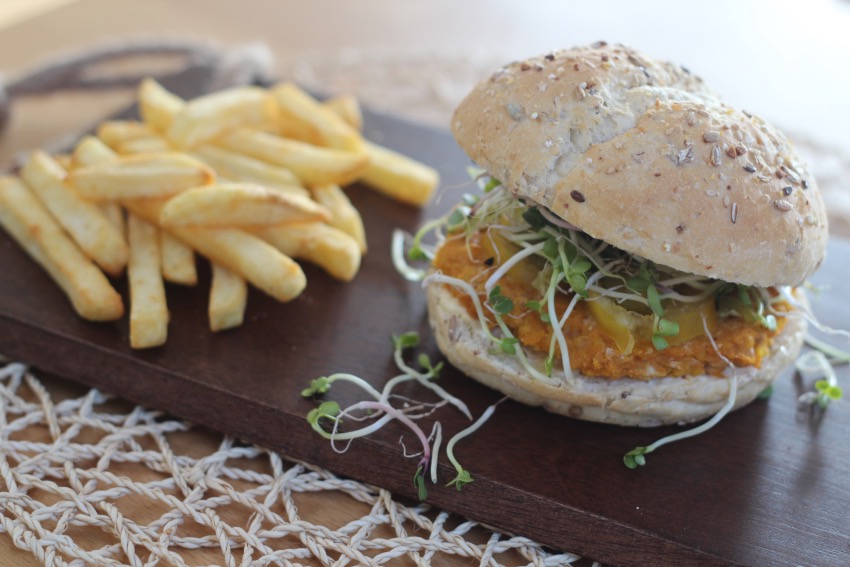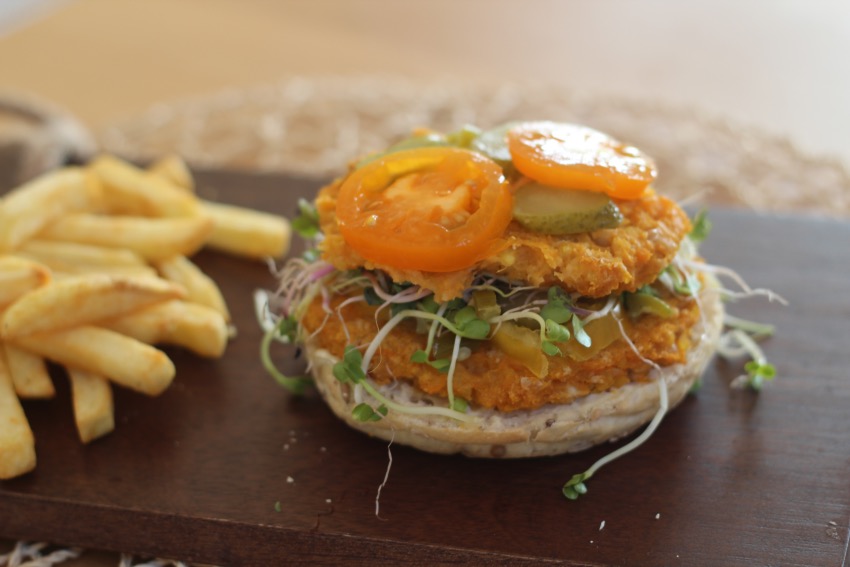 Oja en als je echt los wilt gaan, plaats je er gewoon nóg een burger op met extra toppings, zoals ik hier heb gedaan.. Hehe..
Bewaar, Like, Tweet of Pin!