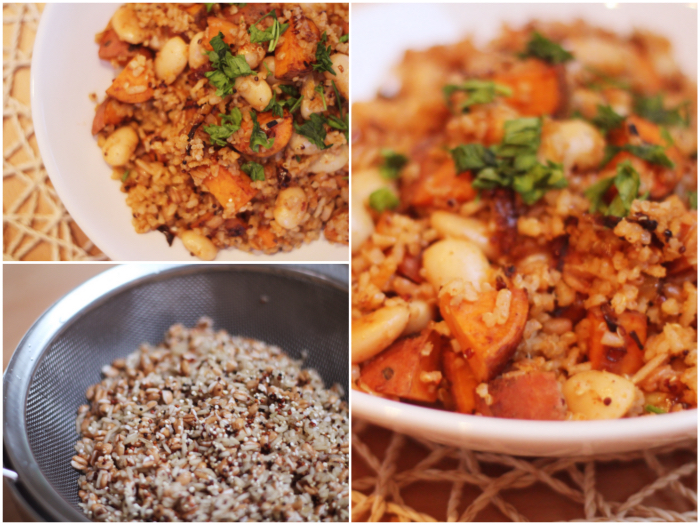 Af en toe komen er van die nieuwe producten waarbij je denkt; "Hey, zal ik dat proberen? .. " En in dit geval mocht ik een nieuw product van Lassie uitproberen: "Zilvervliesrijst + Spelt én Quinoa" (ik denk dat mijn moeders hartje hier al sneller van gaat kloppen, haha, die is gek op al deze 3 producten). Benieuwd hoe het recept is geworden? 
Natuurlijk check ik eerst direct de ingrediënten op de verpakking om te zien of de voorkant van de verpakking ook wel echt overeen komt met de ingrediëntenlijst, we willen ons niet laten misleiden natuurlijk.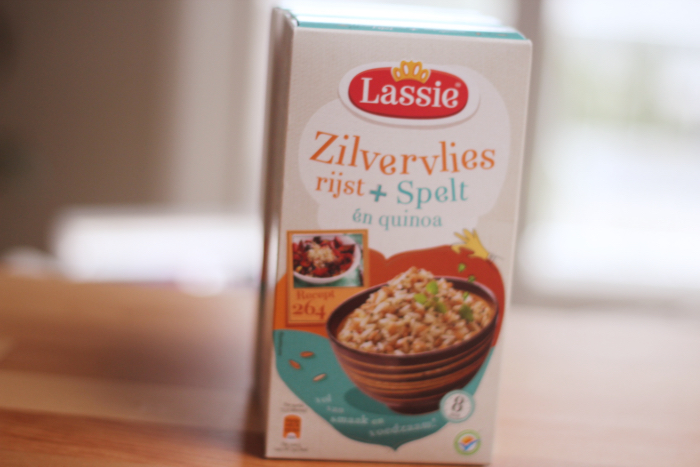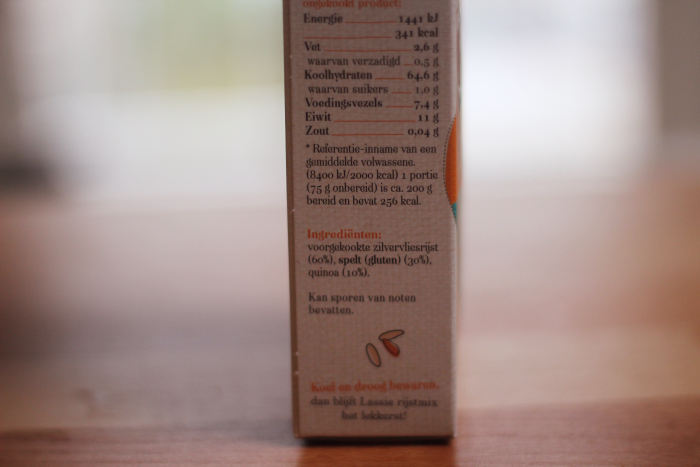 En ja, dit is Teni-proof! Voorgekookte zilvervliesrijst (60%), spelt (30%) en quinoa (10%). Verder helemaal niks. Fijn 🙂
Goed, wat heb je nodig voor het recept (2 personen):
150 gram Lassie Zilvervliesrijst + Spelt én Quinoa (ongekookt)
1 middelgrote ui
1 teentje knoflook
300 gram zoete aardappel (middelgroot)
Blikje bonen naar keuze; ik heb Lima bonen gebruikt
Peper, zout en paprika poeder naar smaak
Olie/vet om in te bakken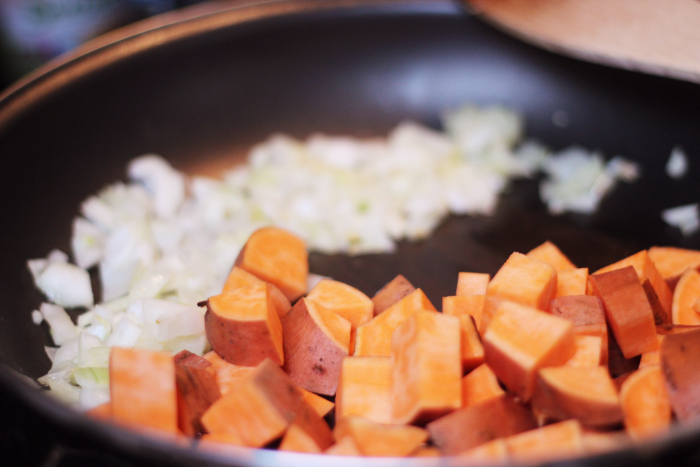 Begin eerst met het in blokjes snijden van de zoete aardappel en doe dit vervolgens in een koekenpan met wat olie. Na zo'n 2 minuten kun je de ui (in stukjes gesneden) en de knoflook erbij bakken.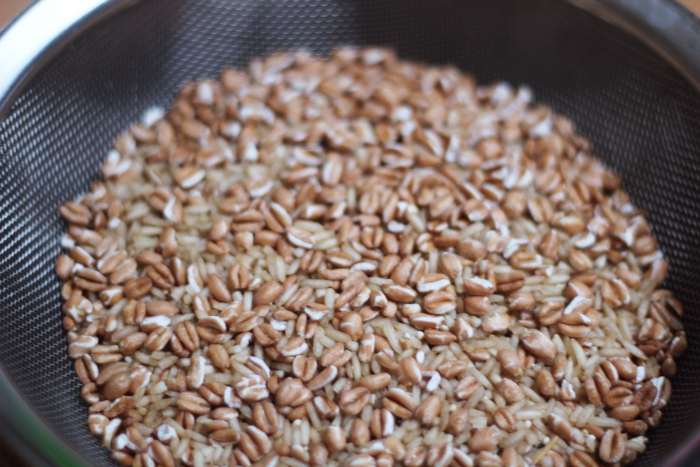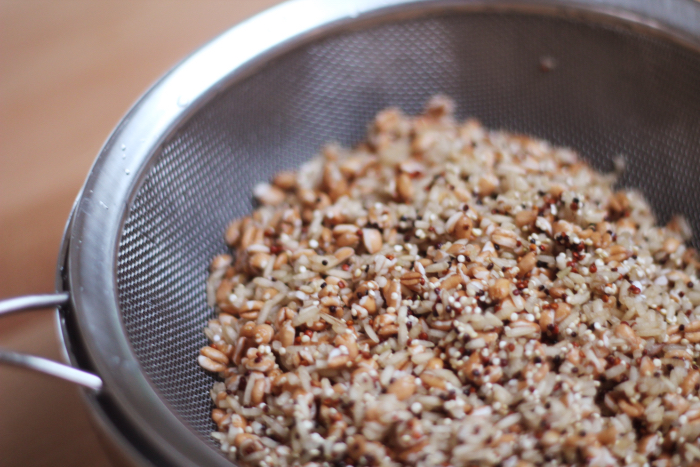 Ondertussen de Zilvervliesrijst mix klaarmaken zoals op de verpakking staat; eerst even afspoelen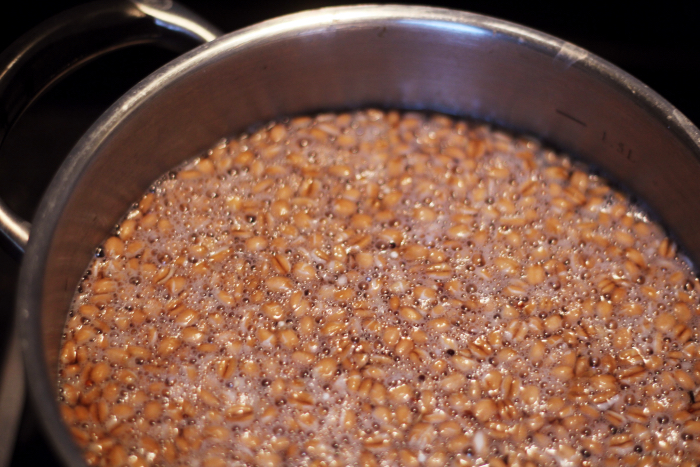 vervolgens in een ruime pan kokend water toevoegen en dit zo'n 8 minuten koken.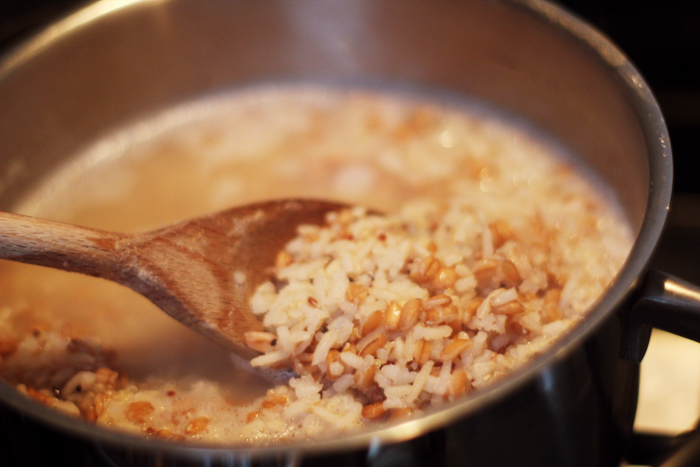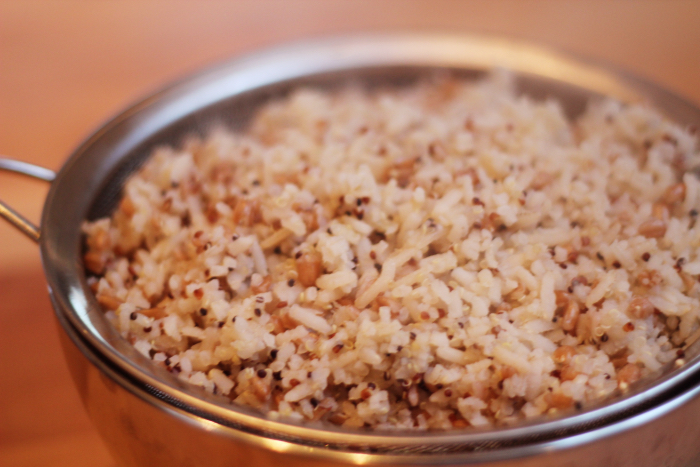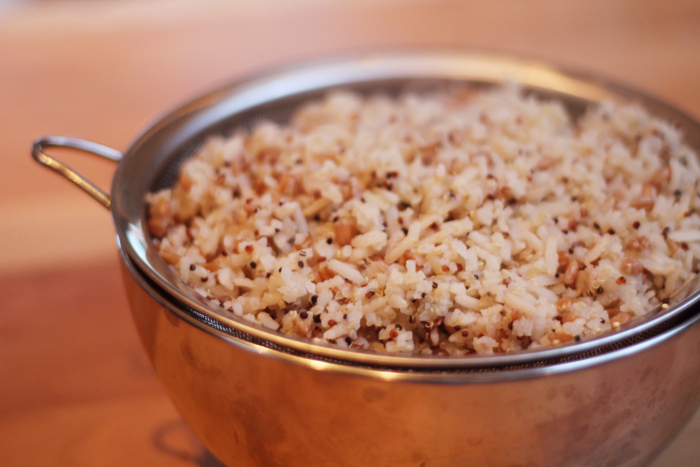 Daarna afgieten 🙂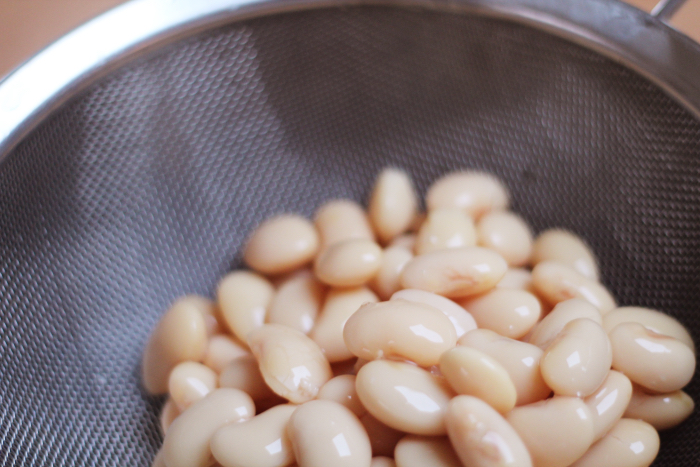 Bonen uitlekken.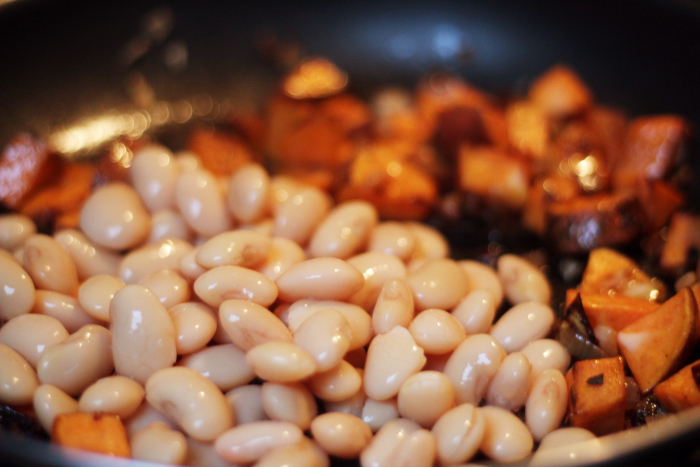 Pas wanneer de zoete aardappel goed gebakken is doe je de bonen erbij om ze eventjes mee op te laten verwarmen.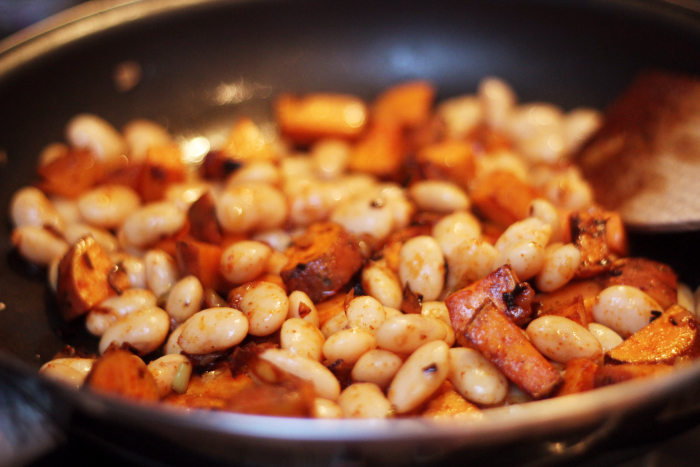 Ik ben gek op paprika poeder, dus flink wat erbij gedaan met wat peper en zout.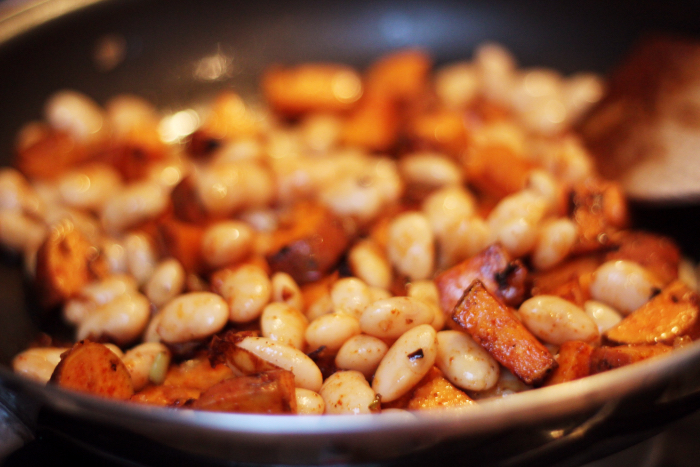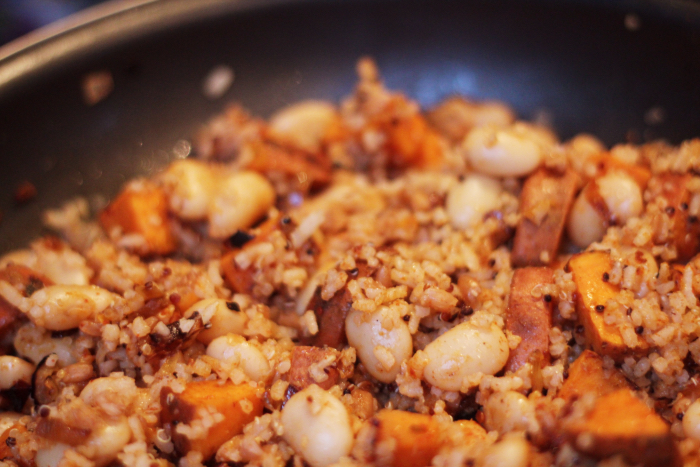 Als laatste doe je de zilvervliesrijst mix erbij, eventjes een minuutje mee verwarmen en er goed doorheen scheppen en klaar!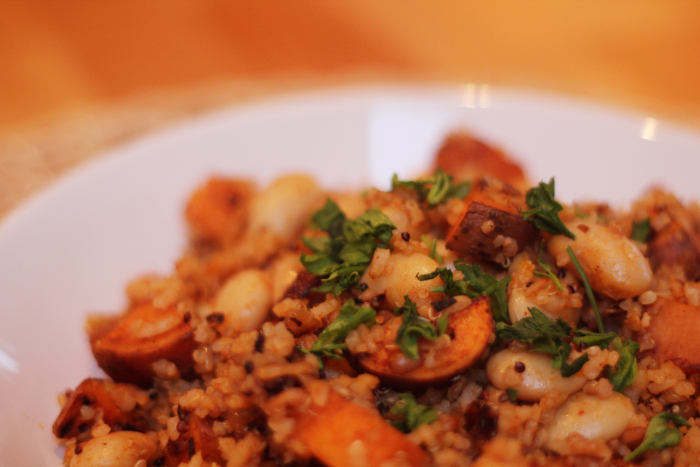 De zilvervliesrijst is op zichzelf al erg verzadigend en vol goede voedingsstoffen, evenals de quinoa die geen graan is maar een zaad en dus ook nog eens lekker wat eiwitten bevat. Met de bonen en zoete aardappel erbij heb je wat mij betreft een volwaardige maaltijd vooral voor na het sporten. Voedend, vezelrijk, eiwitrijk en lekker 🙂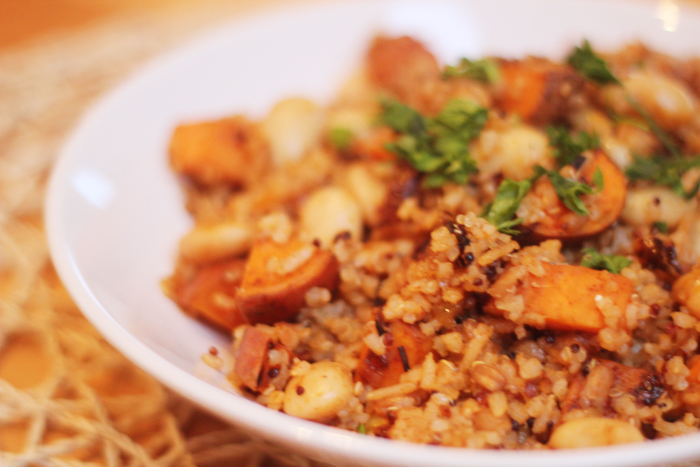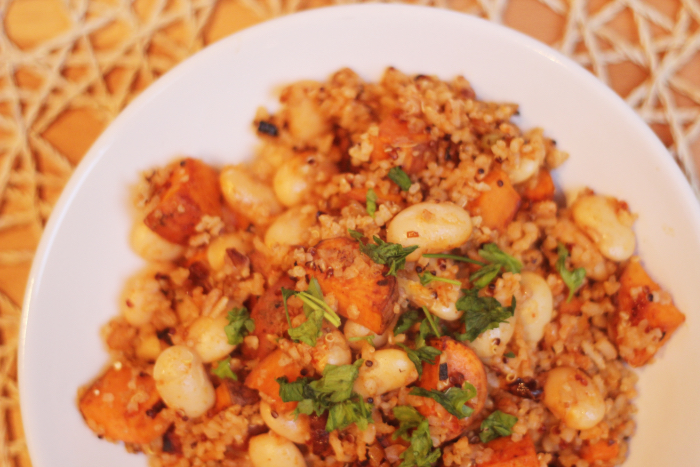 Smakelijk!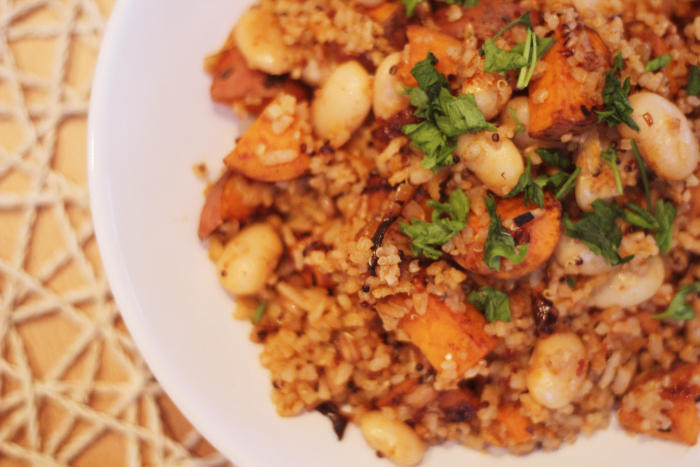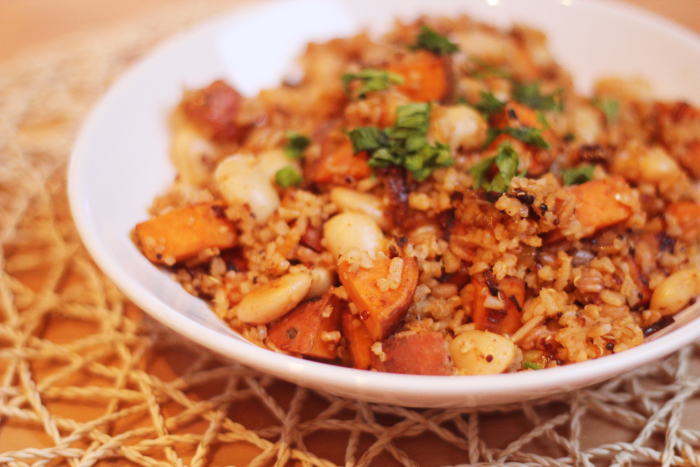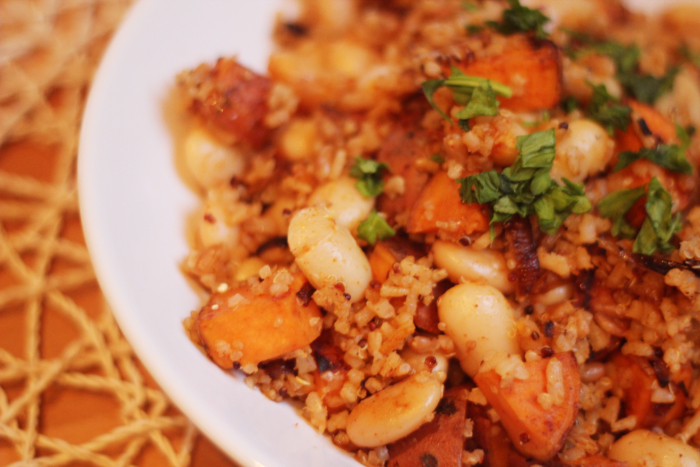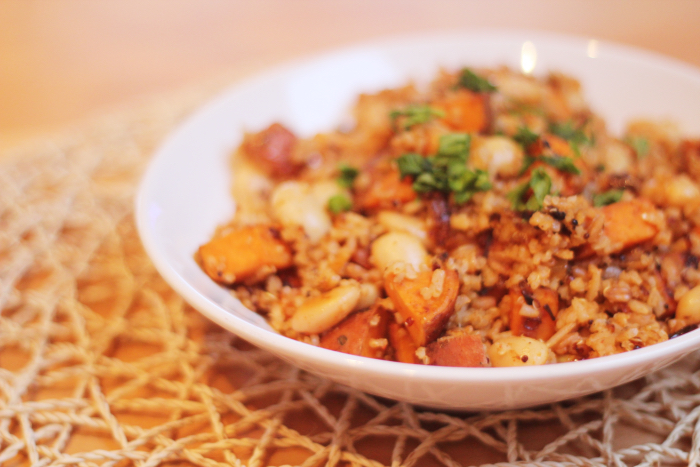 Mocht je na dit recept nieuwsgierig zijn geworden wat je nog meer kunt maken hiermee, check dan de site van Lassie.nl waar nog veel meer recepten te vinden zijn.  Daar vind je ook filmpjes van Vivian Reijs, die je er meer over vertelt.
En eh, even tussen ons; je valt met je neus in een bak inspiratie moet ik zeggen! Dus be prepared 🙂

Bewaar, Like, Tweet of Pin!