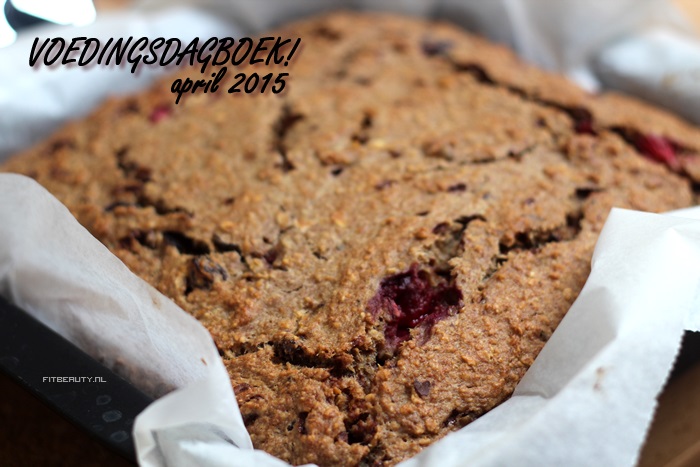 What time is it? Voedingsdagboektijd! Natuurlijk. Op het moment dat dit online komt zit ik waarschijnlijk binnen zo'n 12 uur in het vliegtuig richting Nederland. Dit zijn dus de dingen die ik vlak voor mijn vertrek naar Amerika heb gegeten. Lekker boeiend, maar niet heus. Haha. Laten we gauw door naar de foto's!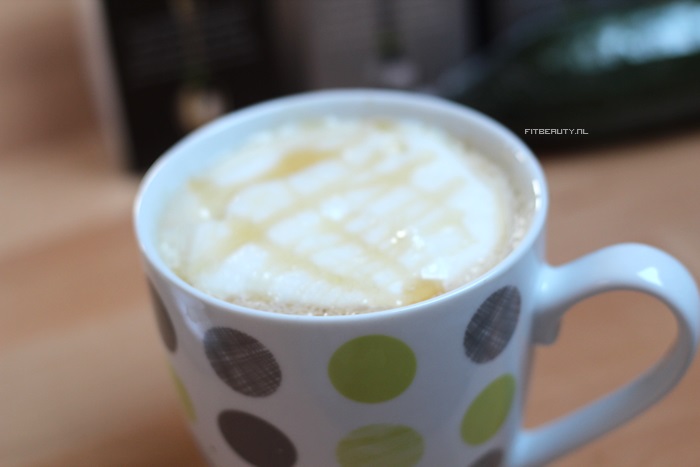 Caramel macchiato wel eens geprobeerd bij de Starbucks? Hemels! Ik besloot hem zelf soort van na te bootsen met soja melk en honing op de bovenkant. MEGA LEKKER! De schuimlaag met het zoete is echt wat het hem doet.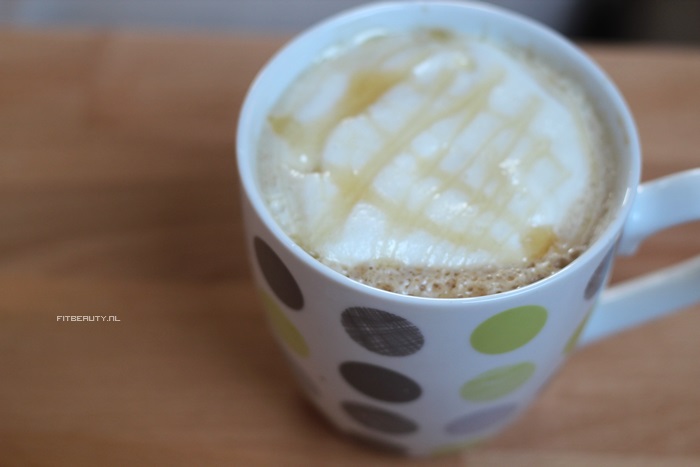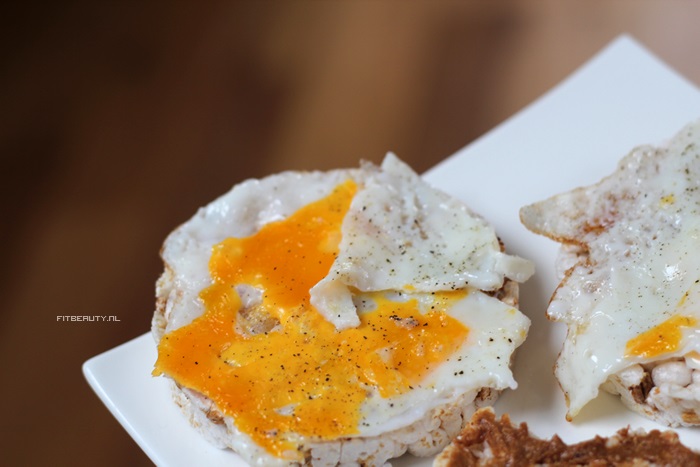 Een keer gebakken ei op de rijstwafel in plaats van gekookt. En nog eentje met pindakaas, die je net niet helemaal ziet.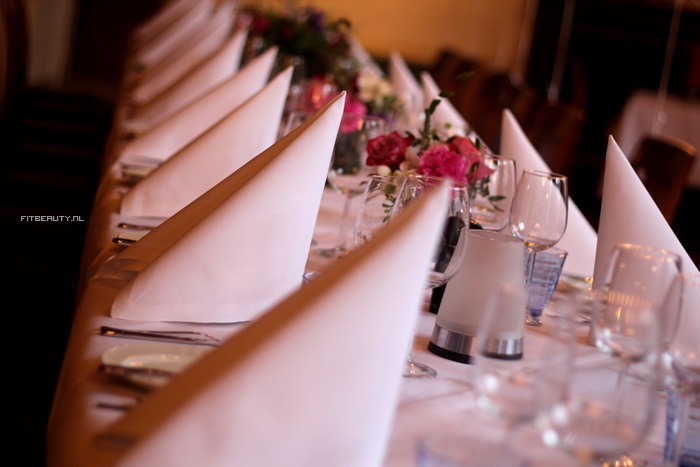 etentje! 🙂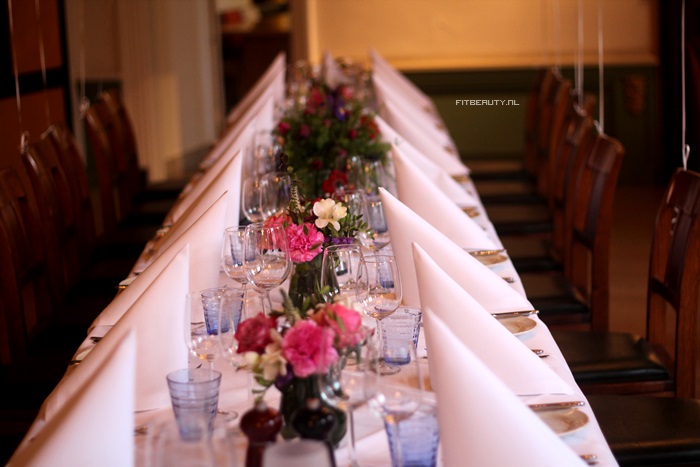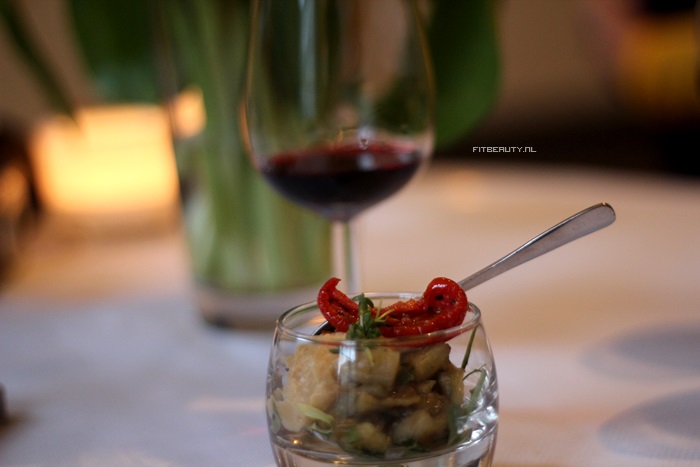 Amuse van avocado, aubergine en kikkererwten hummus. Zongedroogd tomaatje er bovenop en Teni is blij. Oja, ook door het glas wijn.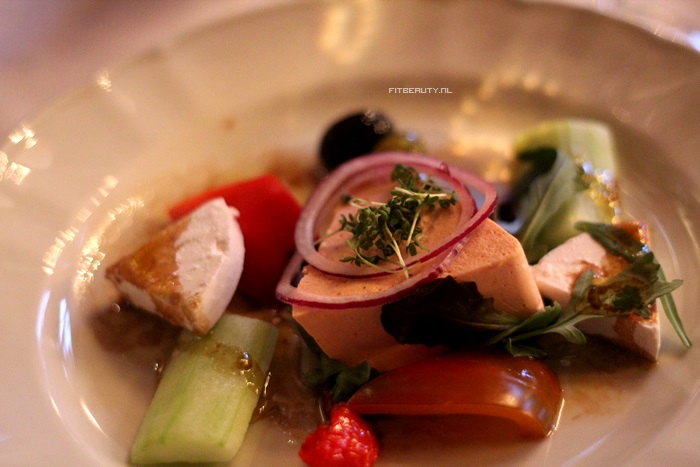 Een tomaten crème driehoekje, feta en nog wat groente.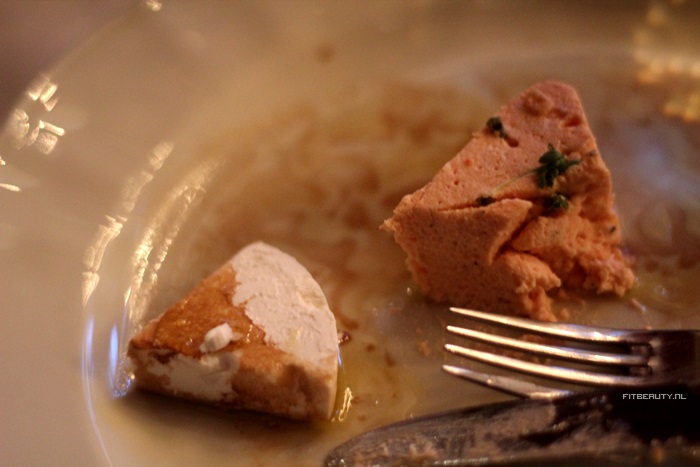 Ik wist dat we nog meer gangen kregen en ik vond het wel prima zo.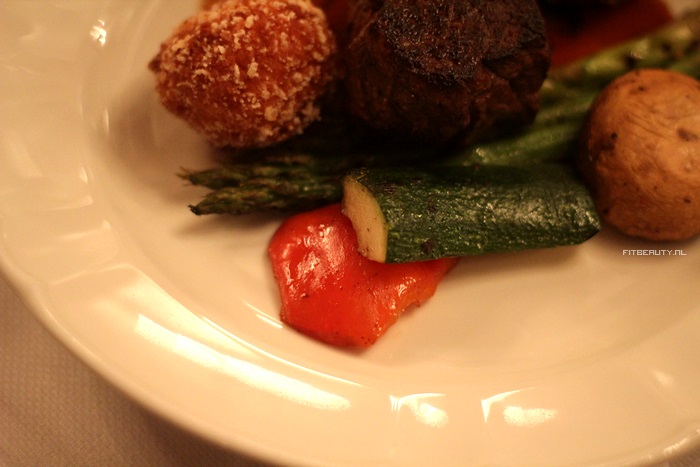 Vleeeessss met groente en risotto krokketten.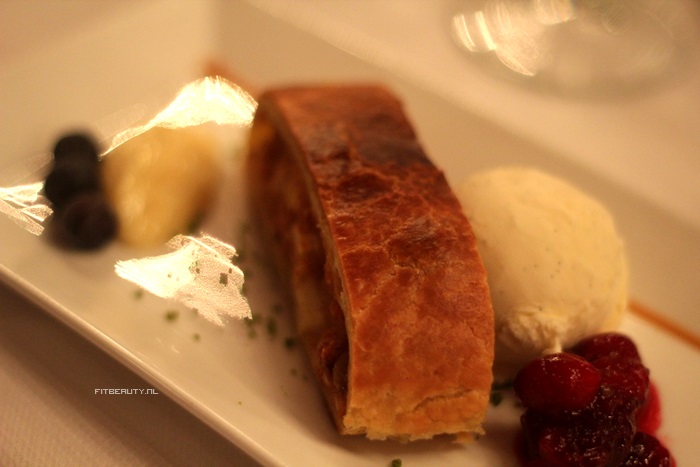 En dan mijn favoriet: toetje! Warme appel "flap/gebakje" met vanille ijs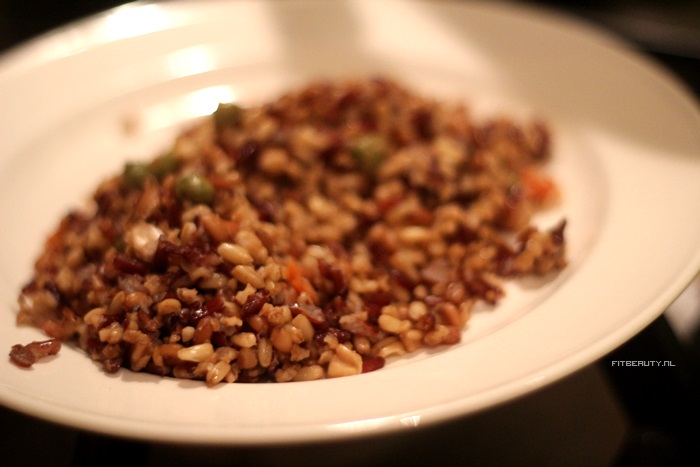 Alle restjes voedsel in mn huis aan het opmaken voordat ik op reis ga.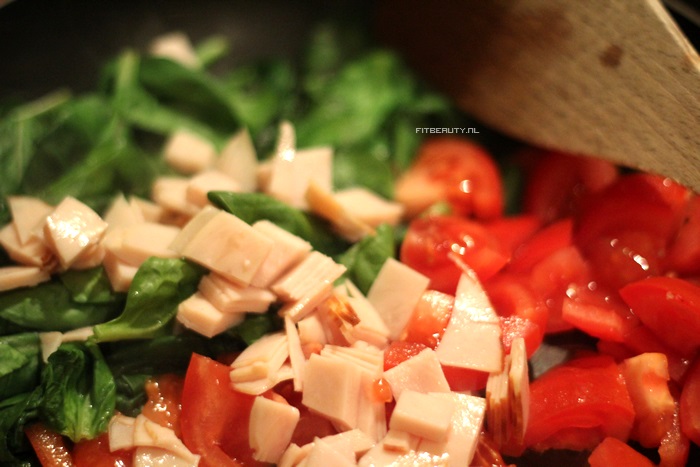 Dan gooi ik dat gewoon bij elkaar in een pan en klaar.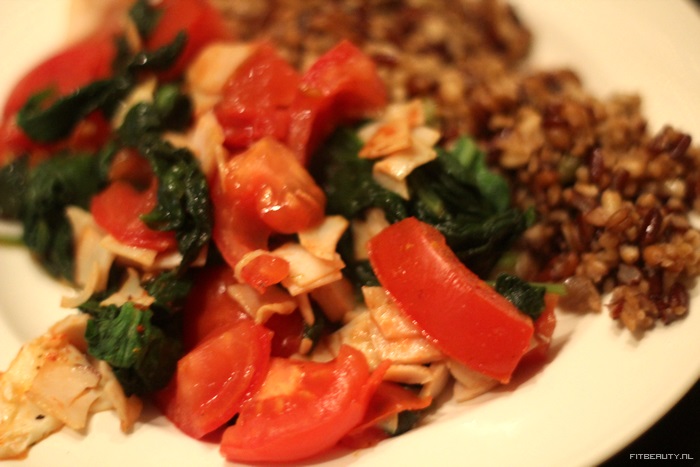 Hoppa.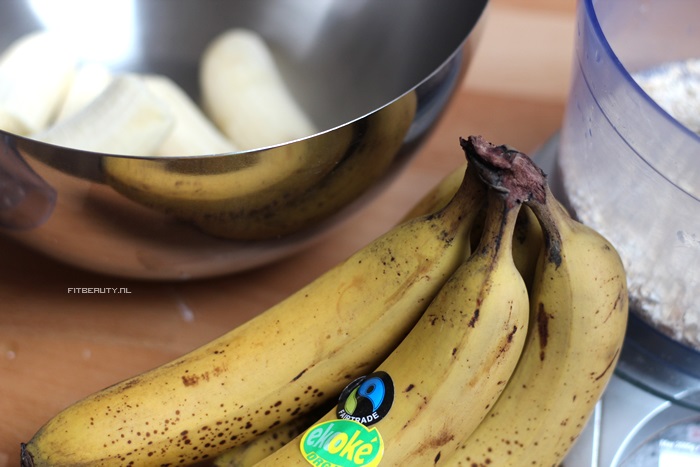 Ik had echt nog een stuk of 10 bananen. Tja, wat doe je dan?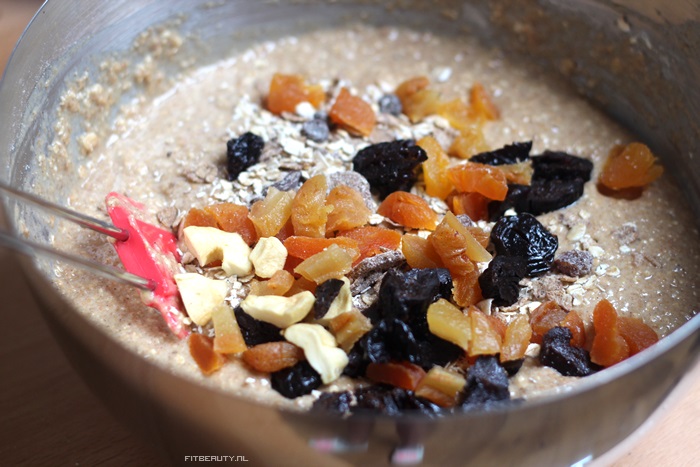 Juist. BANANENBROOD!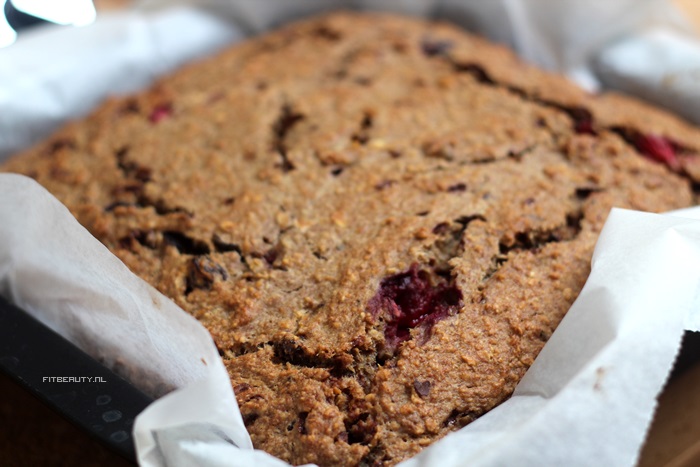 Ik had er ook wat diepvries fruit (rode vruchten) doorheen gedaan. Ziet er heel cool uit. Gelukkig had ik er niet heel veel doorheen gedaan, het is af en toe wel lekker om een beetje een zuurder stukje te eten, maar voor de rest wil ik de zoetheid proeven.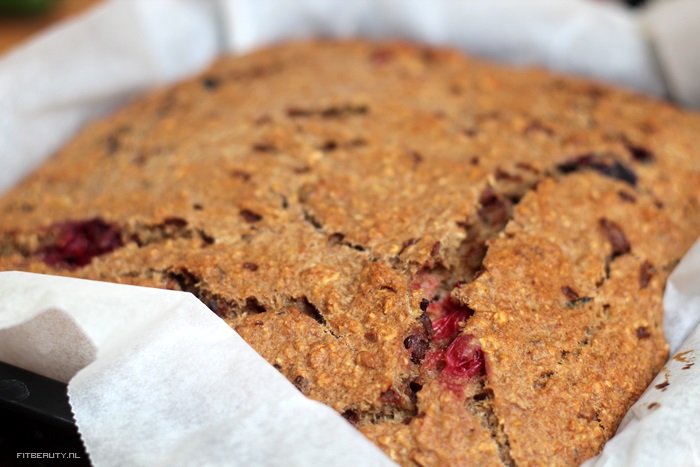 Oja, het recept vind je hier 🙂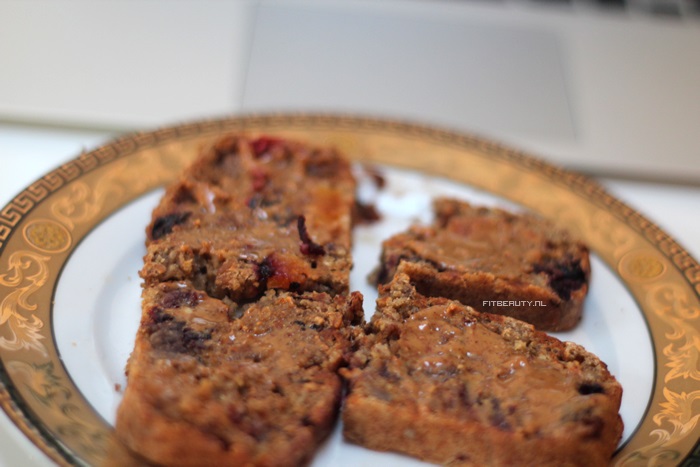 Ik leg de plakjes even op de grillplaat en vervolgens smeer ik er een laagje pindakaas op. Dan smelt het lekker.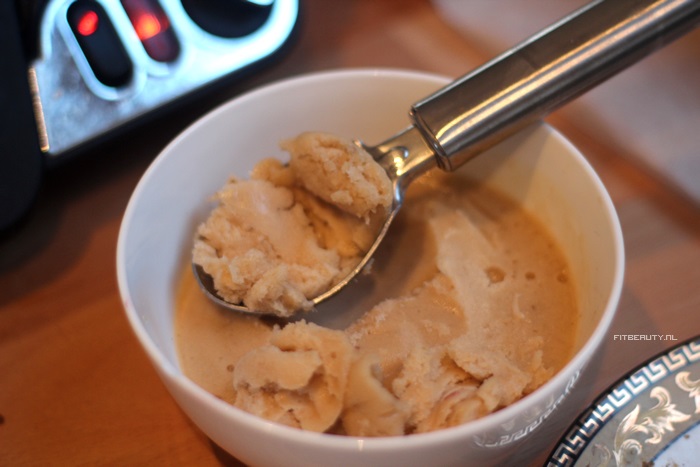 Oja! Deze combi jongens!! Weet je nog het bananenijs met vanille vla? Dit heb ik weer ingevroren en vervolgens met een verwarmd stukje bananenbrood gegeten. Gewoon een HEMELS toetje, zo simpel.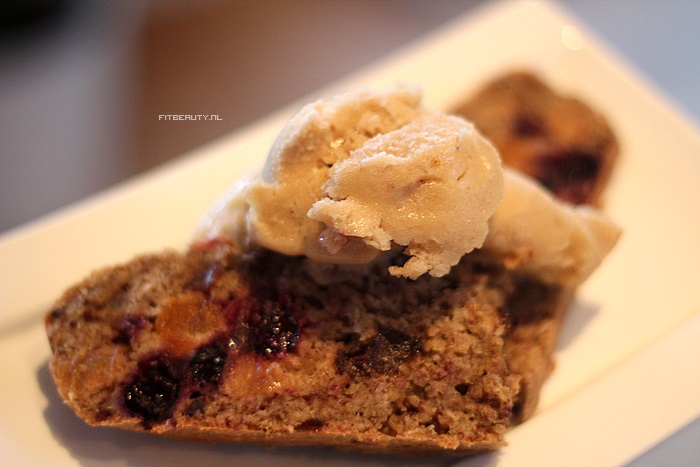 Zoals je hier ziet: Bananenbrood op de grillplaat gelegd zodat het goed warm wordt en vervolgens bananen-vanillevla-ijs erbovenop. 🙂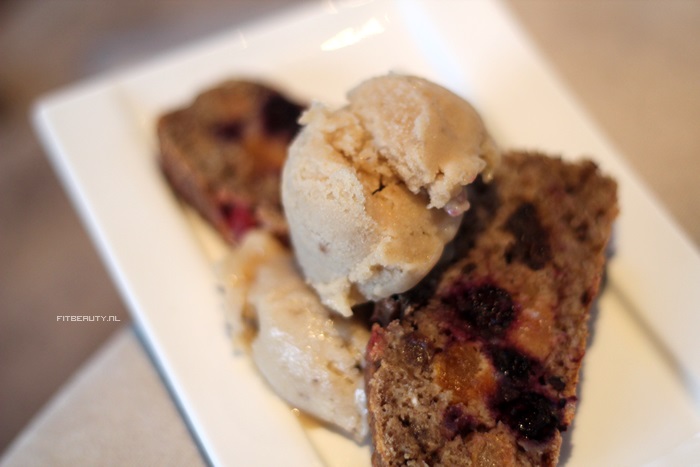 Bewaar, Like, Tweet of Pin!