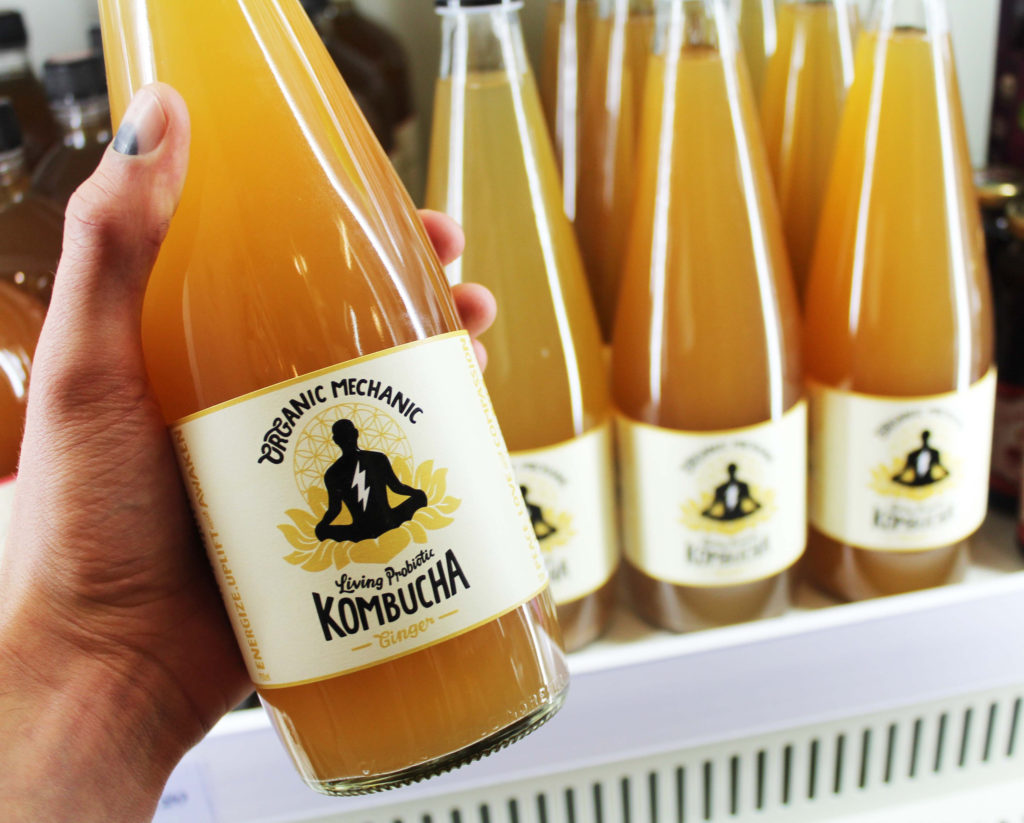 Zoals je misschien weet, ben ik een groot fan van Sarah's day. Haar hele filosofie omtrent eten vind ik geweldig en alles wat ze eet is zo puur mogelijk en gebaseerd op of ze wel of geen honger heeft. Hetzelfde heb ik met de meiden van ToneItUp: Karena & Katrina, twee 'grootheden' in de Amerikaanse fitnesswereld die óók dezelfde filosofie delen: voed je lichaam met zo puur mogelijk voedsel en houd ruimte voor een wijntje.
Ik kan uren schrijven over de kleine details die ervoor zorgen dat ik hen echt als voorbeelden zie, maar dat is niet waar dit artikel over gaat. Dit artikel gaat namelijk over een drankje Kombucha, het klinkt weer als de nieuwste hype. Ik zie dit drankje bij hen alle drie regelmatig voorbij komen en ik ben inmiddels benieuwd naar wát het eigenlijk is, wat het doet en of het niet inderdaad weer een onzinnige hype is. Ben je ook nieuwsgierig?
Wat is het?
Kombucha is een gefermenteerde thee en blijkbaar bestaat het al duizenden jaren en werd veel in China en Japan gedronken. Wat kombucha zo kenmerkend maakt zijn de levende culturen die aanwezig zijn in het drankje: probiotica. Ook bevat het veel antioxidanten.
Het wordt gemaakt door het toevoegen van bacteriestammen, gist en suiker aan groene of zwarte thee waarna het een week gefermenteerd wordt (1).  Bij het fermenteren komen er azijn en andere zure bijstoffen, sporen van alcohol en gassen waardoor het bruisend wordt (2).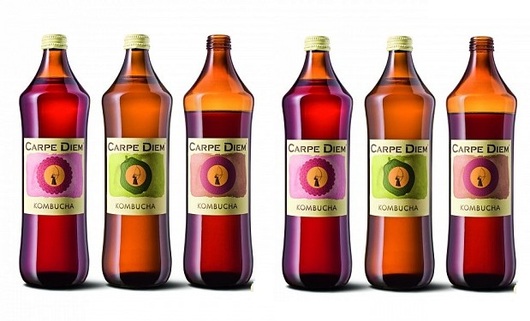 Er wordt dan een grote hoeveelheid probiotische bacteriën geproduceerd (3).  Deze zijn zo goed voor je omdat ze je helpen je darmen gezond te houden, ze helpen bij de vertering, tegen opvlammingen en er wordt ook beweerd dat het helpt bij het afvallen. Maar daar ben ik nogal sceptisch over. Wel weet ik dat probiotica helpt bij de vertering, dus dat is top!
Kombucha tegen bacteriën?
Een van de substanties die vrijkomt tijdens het fermenteren is azijnzuur. Azijnzuur is in staat om vervelende bacteriën en ziekteverwekkende micro-organismen in je lijf tegen te gaan (4).
Kombucha tegen ziektes?
Nu lees ik ook allerlei andere onderzoeken omtrent kombucha en vervelende ziektes. Echter ben ik daar absoluut niet van overtuigd omdat merendeels van de onderzoeken zijn uitgevoerd met dieren (kippen en ratten) en de onderzoeken die wel zijn uitgevoerd met mensen, gaan voornamelijk in op de voordelen van groene thee, wat natuurlijk de basis is van kombucha, maar dat is niet overtuigend genoeg.
Er zijn meer onderzoeken nodig omtrent Kombucha zelf, want als we er zomaar vanuit gaan dat Kombucha hetzelfde doet als groene thee, dan zou dat ook betekenen dat sojabonen hetzelfde doen als tempeh. En dat is niet zo. Het één is gefermenteerd en het ander niet (zie hier de verschillen met soja producten).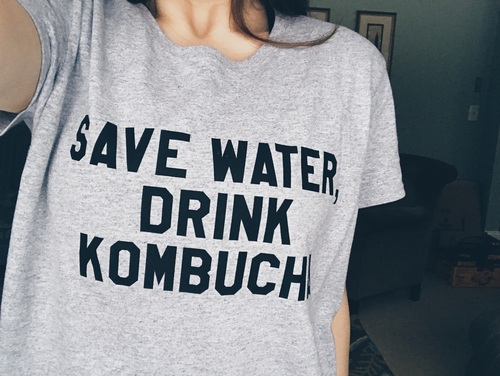 Mocht je wel benieuwd zijn, hier zijn alle onderzoeken: (5)(6)(7)(8)(9)(10)(11)(12)(13)(14)(15)(16)(17)(18)(19).
Kombucha conclusie?
Ik heb het laatst geproefd en ik vind het heerlijk apart. We zullen zien hoe het me doet voelen. Let wel, check altijd even de ingrediëntenlijst en de voedingswaarde bij elk merk om te zien of er niet teveel 'onzinnigs' is toegevoegd, mocht je het eens willen proberen.
En als je het al drinkt; wat vindt jij? Wat is jouw ervaring?