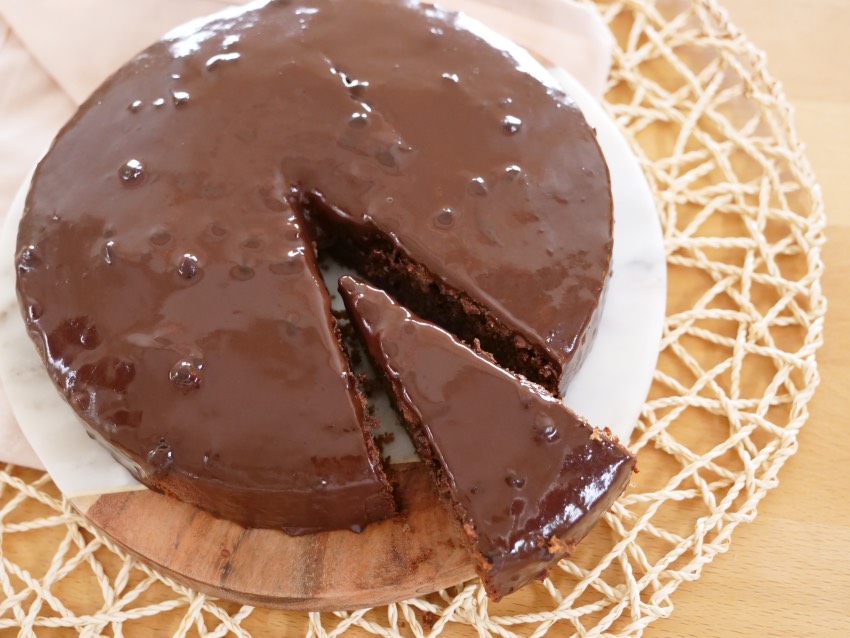 Als je een 'wauw' chocoladetaart wilt maken maar niet uren in de keuken wilt staan en ook geen duizenden ingrediënten wilt shoppen, dan is dit de taart voor jou!
Ik ben gek op gebak waar zo min mogelijk troep in zit. Met troep bedoel ik dat alle ingrediënten geraffineerd en/of bewerkt zijn. Meestal kun je een hoop ingrediënten vervangen met een gezondere alternatief zodat het gebak ook nog dient als voedsel voor je lijf in plaats van alleen lekkernij voor je brein.
Ik ben niet tegen wat lekkers af en toe, maar voor hoevaak ík gebak wil eten, is het verstandig om dit af en toe te vervangen met een gezondere variant. Zoals deze waanzinnige chocoladetaart! Zet je schrap, want hij is heerlijk en te simpel om te maken!
Wat heb je nodig?
100 gram havermeel (havermout in de keukenmachine)
100 gram speltmeel
1 theelepel bakpoeder
25 gram cacao poeder
2 eieren
2 rijpe bananen, geprakt
120 ml honing of maple syrup
80 ml kokosolie
Voor het glazuur:
80 gram pure chocolade
1 shot espresso (40 cl)
2 eetlepels amandelmelk, verwarmd
Verwarm de oven voor op 180 graden Celsius. Vet de bakvorm (voor een taart) in en bestrooi deze met wat cacao (eventueel gemengd met meel) zodat er straks niets aan de randen blijft plakken (zie foto's om een beeld te krijgen van hoe het eruit komt te zien).
Doe de eieren in een kom en mix dit een minuutje. Voeg daar de banaan (geprakt), kokosolie en maple syrup aan toe en mix tot het een geheel is geworden. Je kunt alles ook met een vork doen, dan train je ook direct je armen 😉
Mix alle droge ingrediënten in een andere kom (dit kun je gewoon met een vork doen) en voeg dit in batches toe aan het ei-olie-maple-syrup-mengsel. Mix het tot het een heerlijk chocoladebeslag is geworden. Giet het beslag in de bakvorm en plaats het in de voorverwarmde oven voor 45 minuten.
Laat de taart compleet afkoelen als je hem uit de oven haalt, hiermee voorkom je barsten en scheuren tijdens het verwijderen van de bakvorm. Als de taart veilig en wel uit de vorm is, kun je het glazuur maken.
Doe de chocolade in een kom, giet daar de hete espresso en warme amandelmelk aan toe en blijf het roeren met een lepeltje tot de chocolade is gesmolten en het geheel dik is geworden. Als dit niet goed wil lukken, plaats dan het schaaltje bovenop een pan met heet water en laat het verder smelten (au bain marie).
Je weet nu wat je te doen staat.. Het glazuur over de taart gieten! Eén van de leukste momenten! Laat het geheel weer even afkoelen voor een paar minuten en daarna kun je de taart aansnijden!
Eetsmakelijk!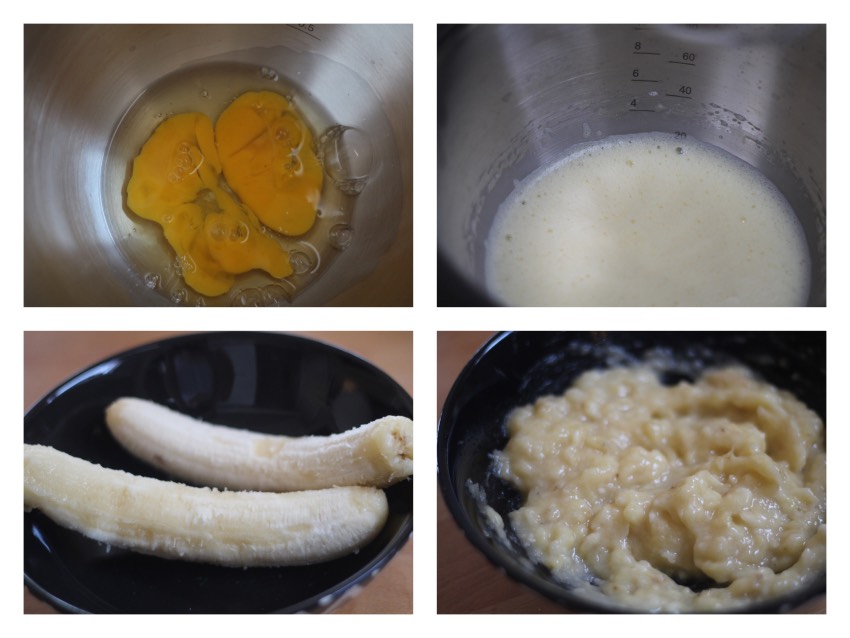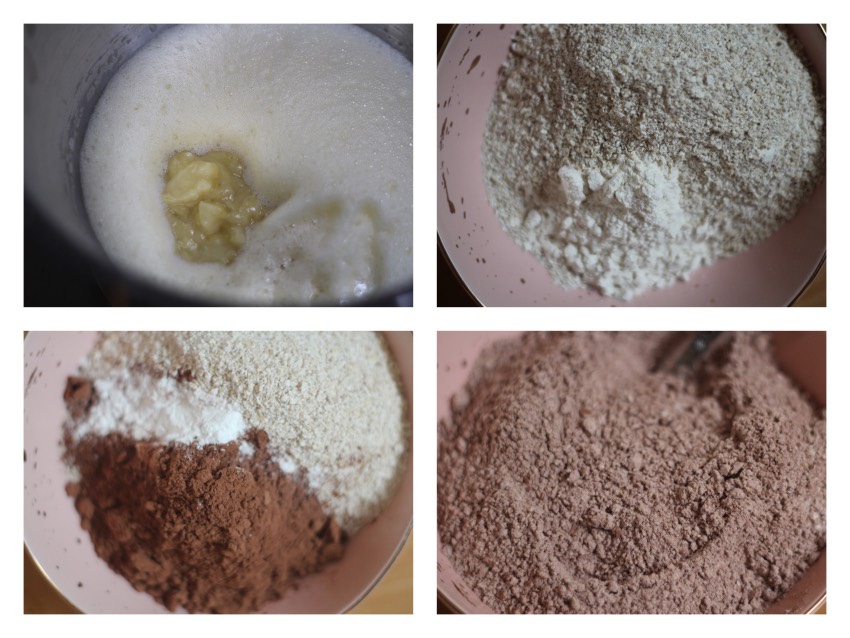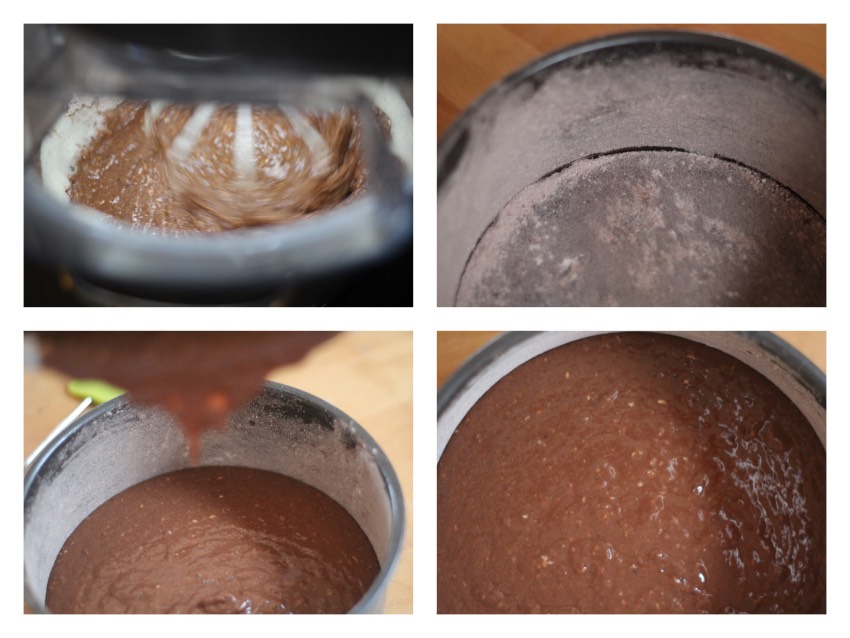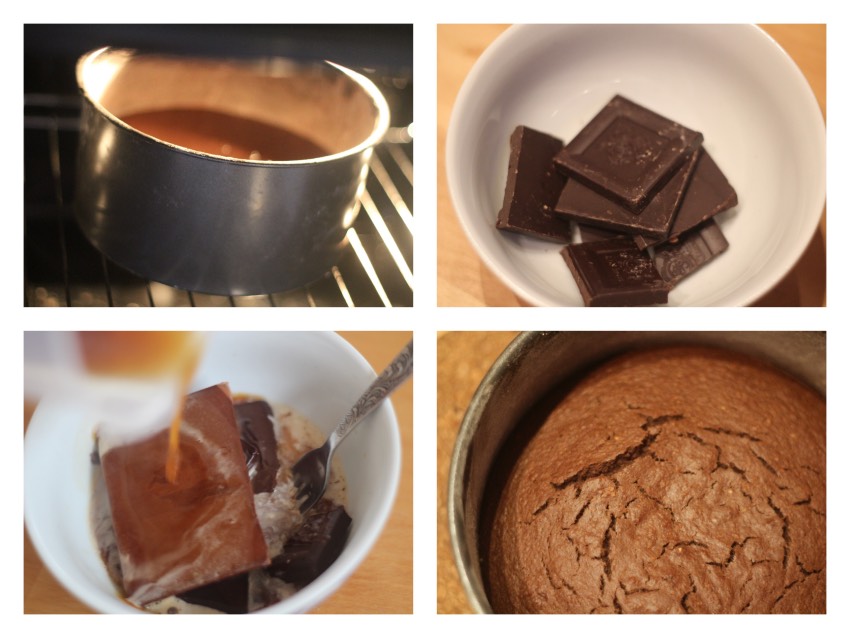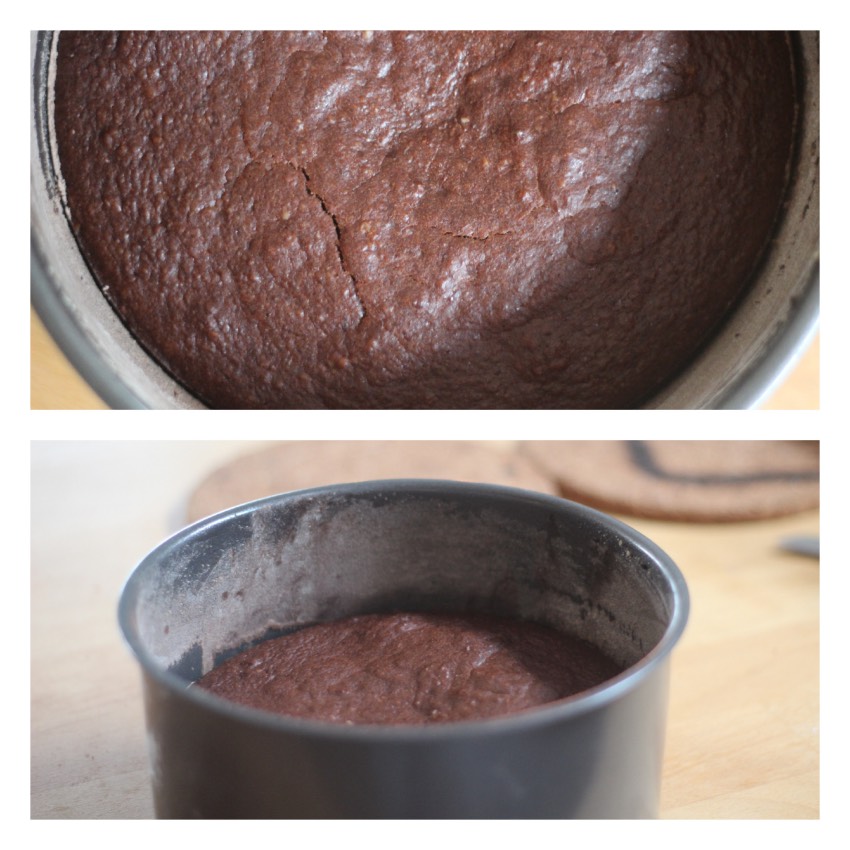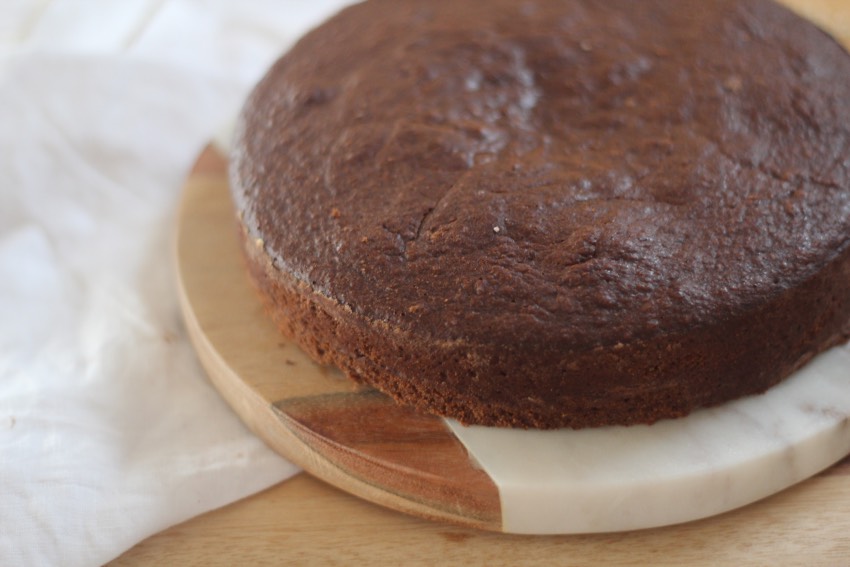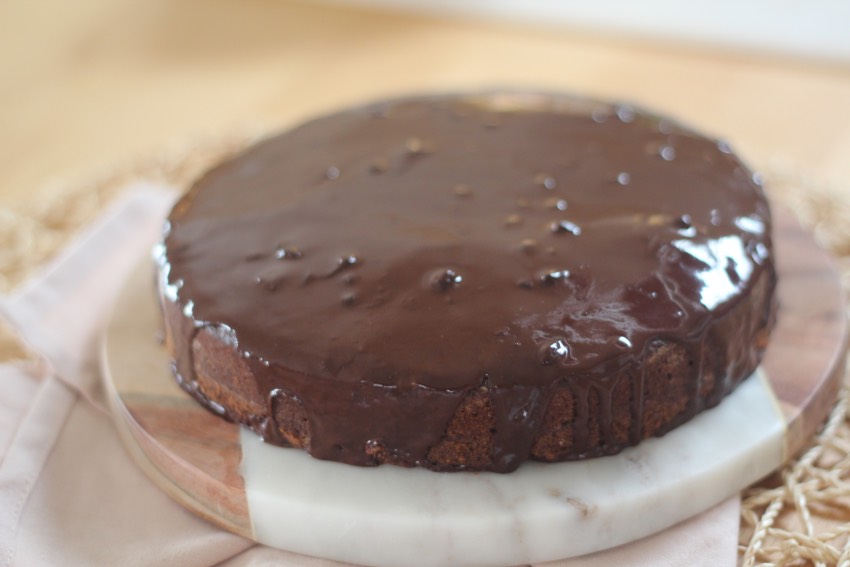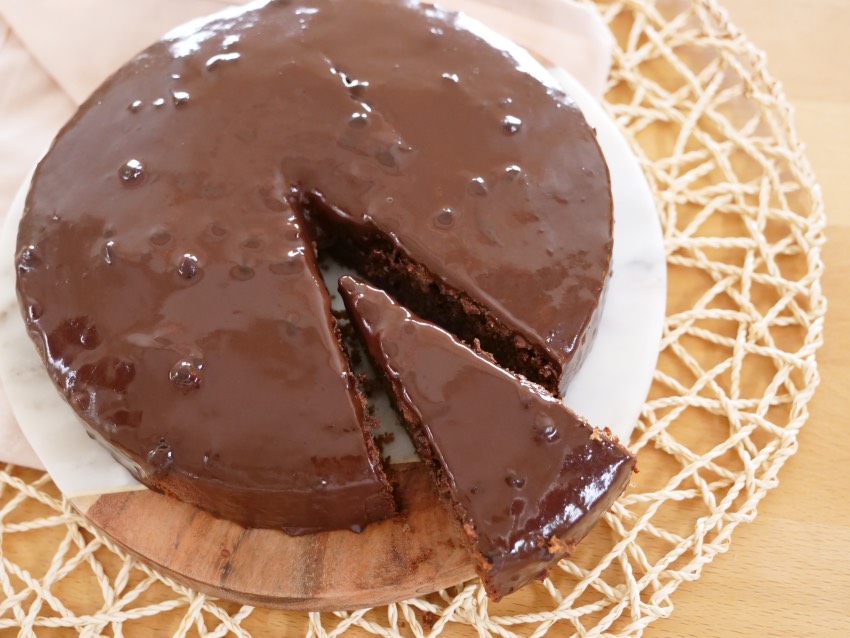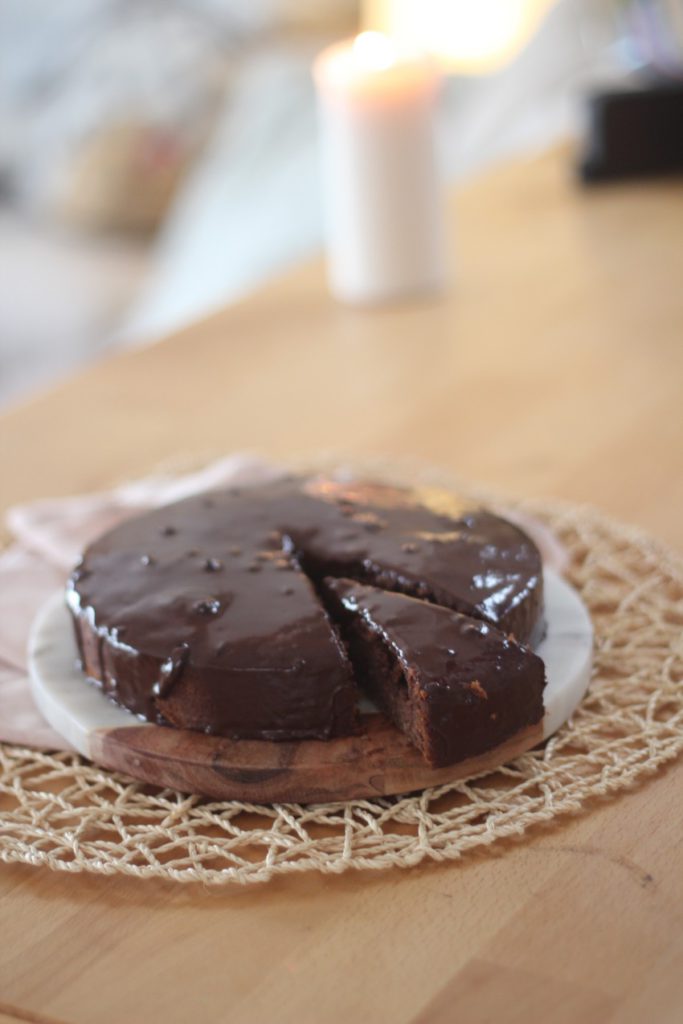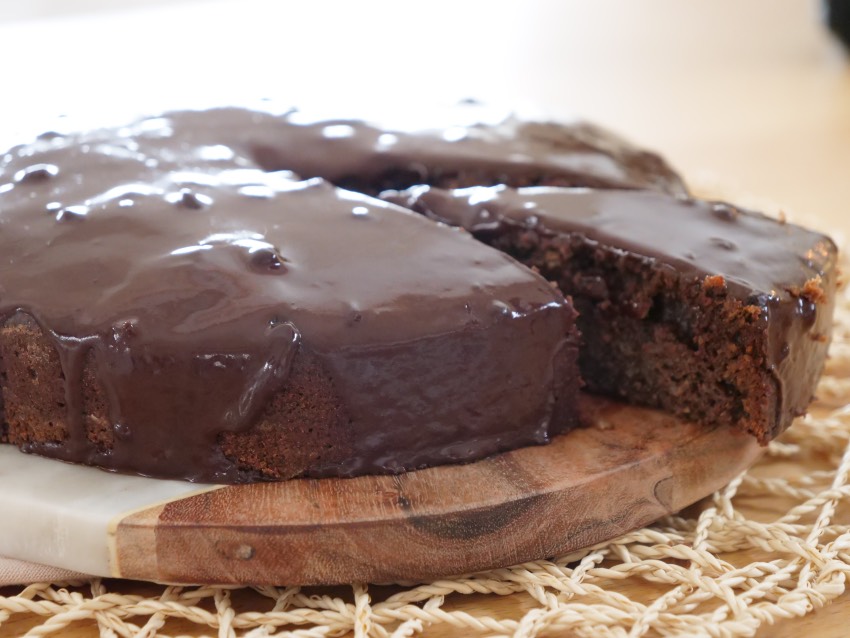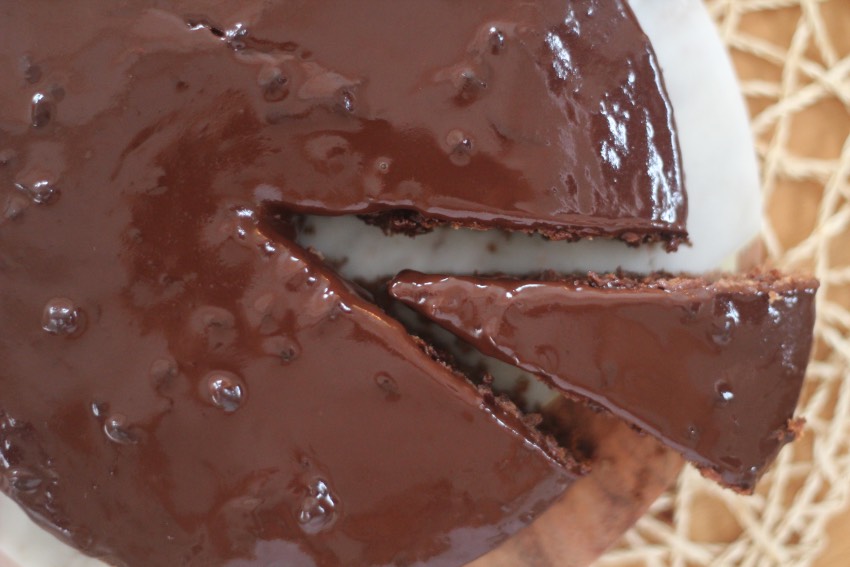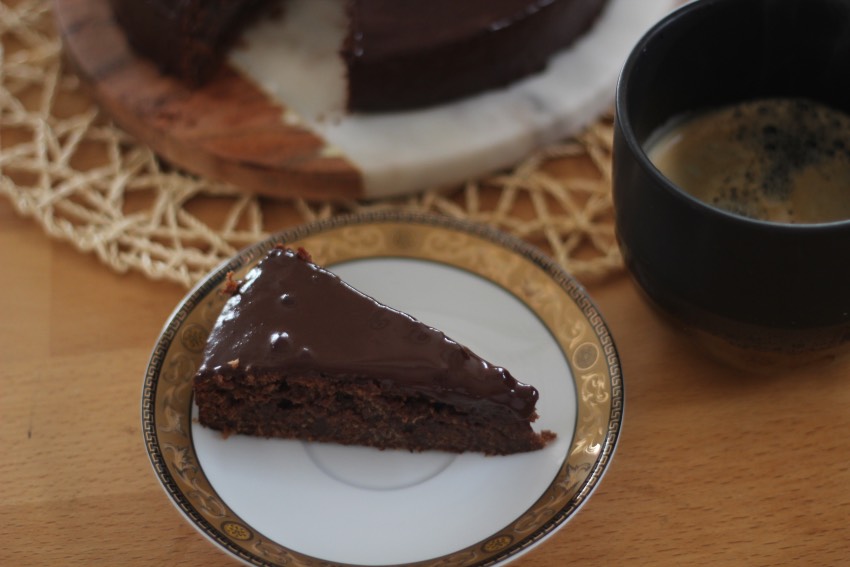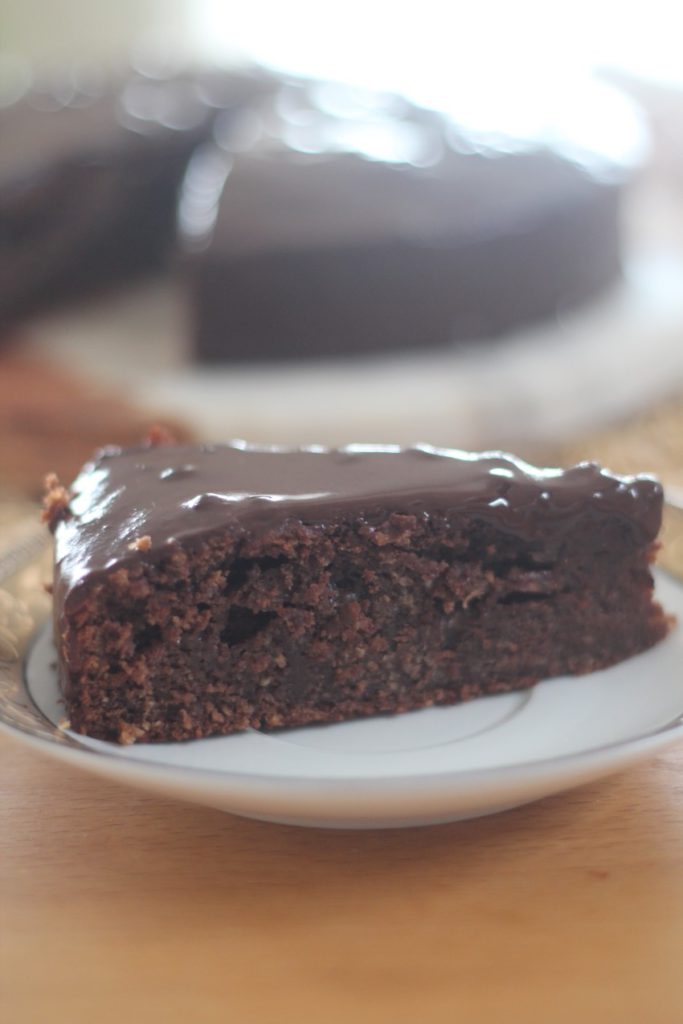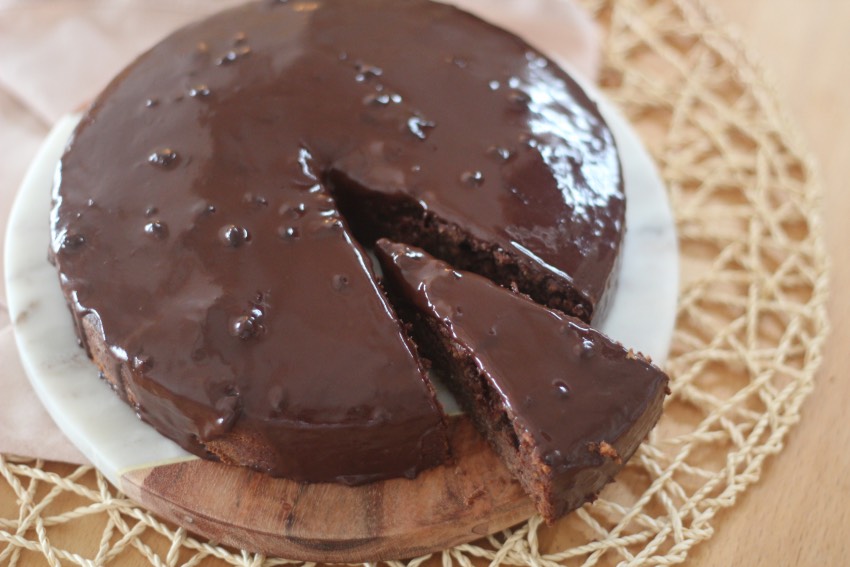 Bewaar, Like, Tweet of Pin!