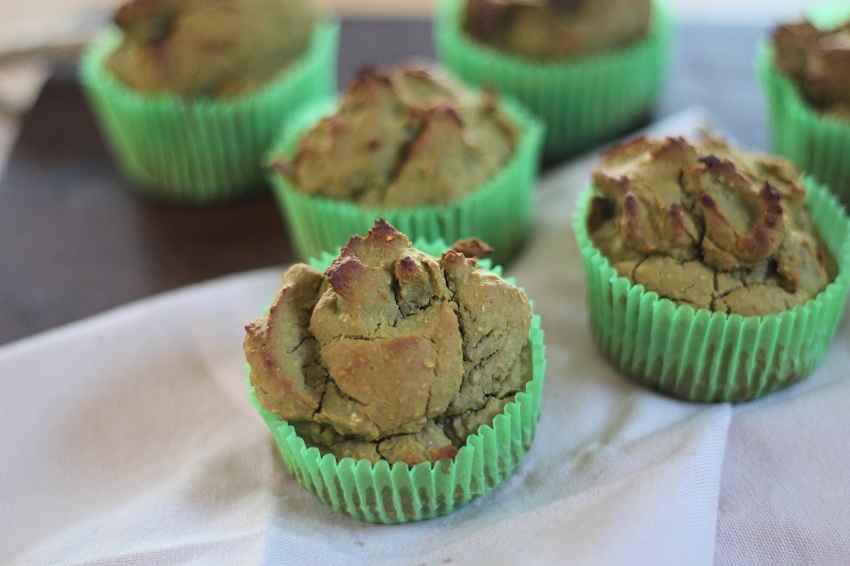 Matcha latte's, matcha snoepjes, matcha ijs, matcha alles! Vandaag deel ik een matcha muffin recept die heerlijk fris is en je een vol gevoel geeft zodat je het als lekkernij kunt nemen maar het ook meteen je lijf voedt. Dat is voor mij de gouden combinatie! 
Wat heb je nodig voor 6 muffins?
75 gram gemalen havermout
75 gram vanille eiwitpoeder (ik gebruik vegan eiwitpoeder) (vervang dit met havermout als je het niet hebt)
1/2 theelepel bakpoeder
1/2 theelepel baking soda
1 eetlepel matcha poeder
1 citroen, uitgeperst
1 ei
1 theelepel vanille extract
1 geprakte banaan
2 eetlepels honing of maple syrup
120 ml plantaardige melk (kokos, amandel, cashew etc.)
Verwarm de oven voor op 175 graden Celsius. Doe alle droge ingrediënten bij elkaar in een kom of in een keukenmachine en meng het geheel (eventueel met een vork). Doe alle natte ingrediënten bij elkaar in een andere kom en meng dit ook met elkaar. Voeg de natte ingrediënten toe aan de droge en je raadt het al; mengen!
Je krijgt binnen no time een heerlijke groene kleur door de matcha! Verdeel het beslag in 6 delen, in muffinvormpjes en plaats het voor 25-35 minuten in de voorverwarmde oven en klaar zijn je muffins!
Ik houd ervan om (vegan) eiwitpoeder in mijn baksels te mengen omdat het ervoor zorgt dat ik me langer vol voel en het mijn suikerspiegel geen enorme piek geeft. Om die reden probeer ik het altijd toe te voegen maar voel je vooral niet verplicht! Je kunt het weglaten en vervangen door evenveel havermout of amandelmeel of zelfs kokosmeel. Wat jij maar wilt!
En mocht je je afvragen waarom matcha? Is dit écht goed voor je? Lees dan dit artikel dat ik eerder schreef over wat matcha is en of het wel zo gezond is!
Eetsmakelijk!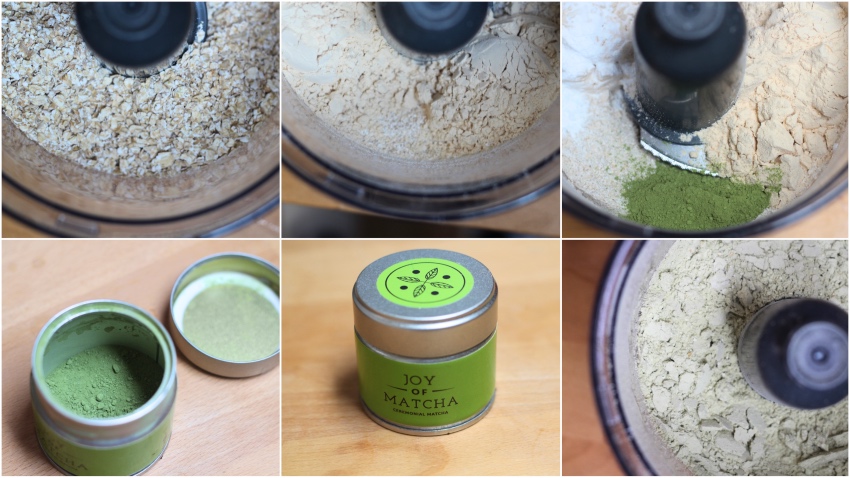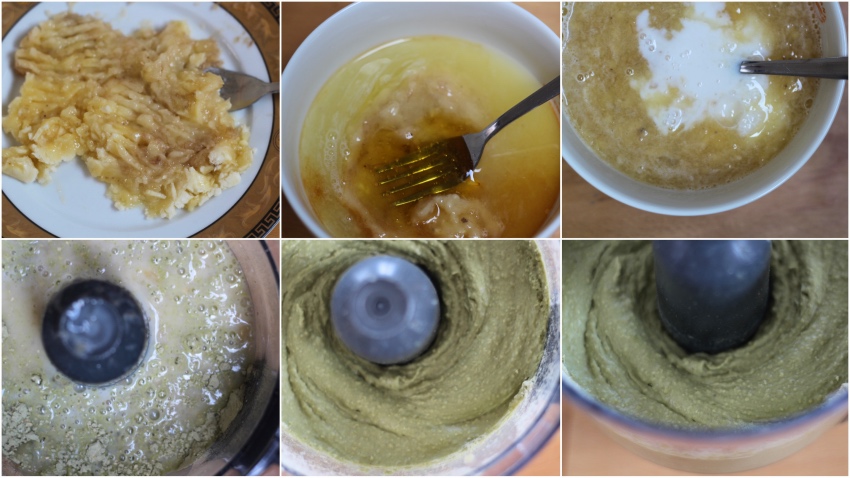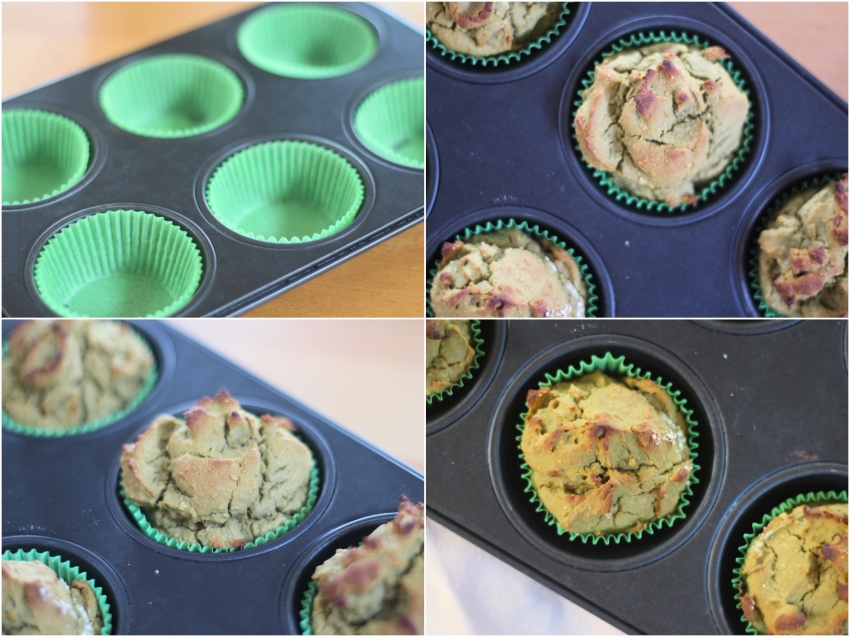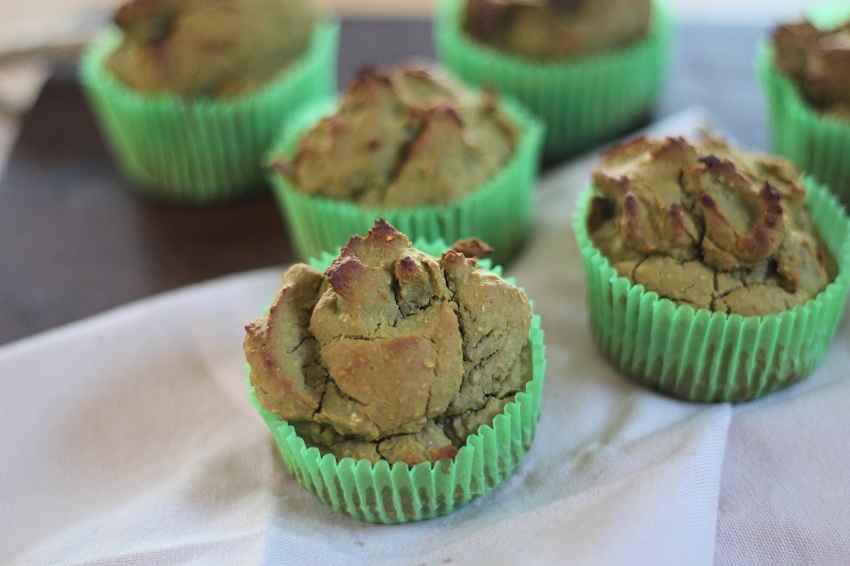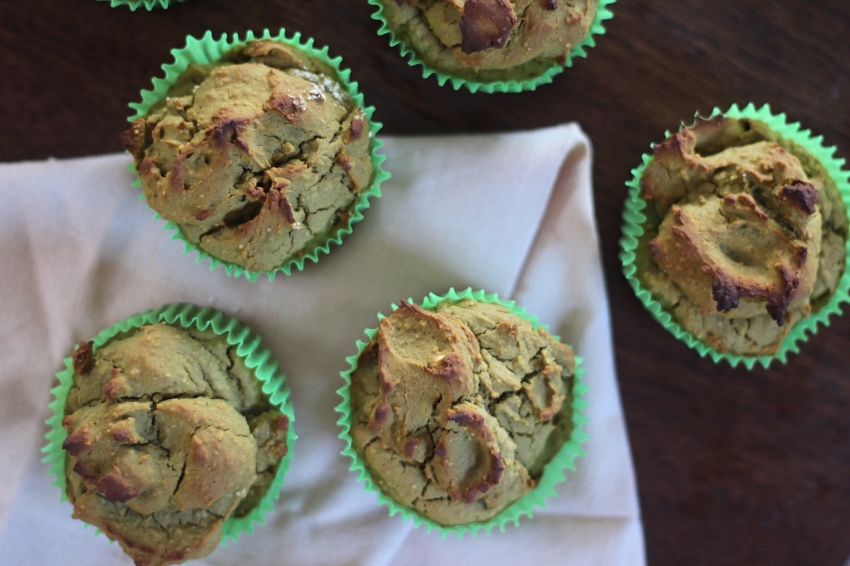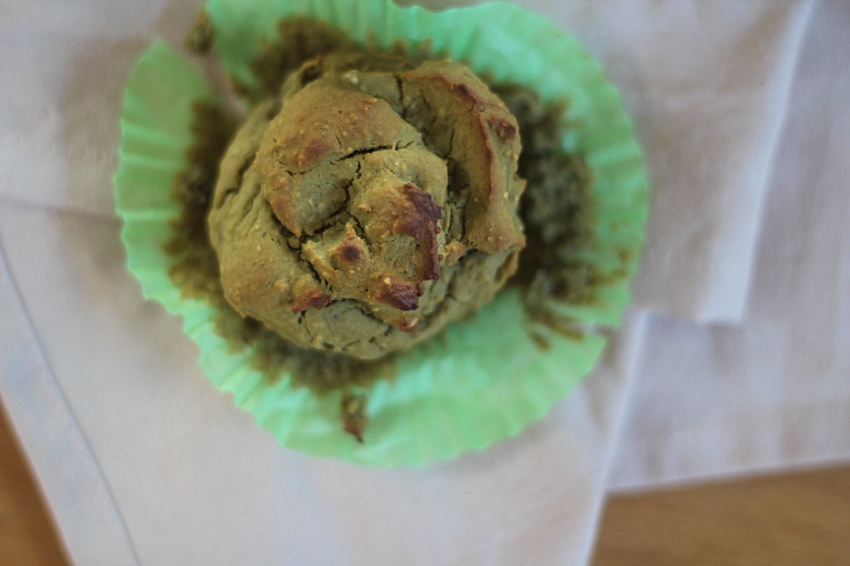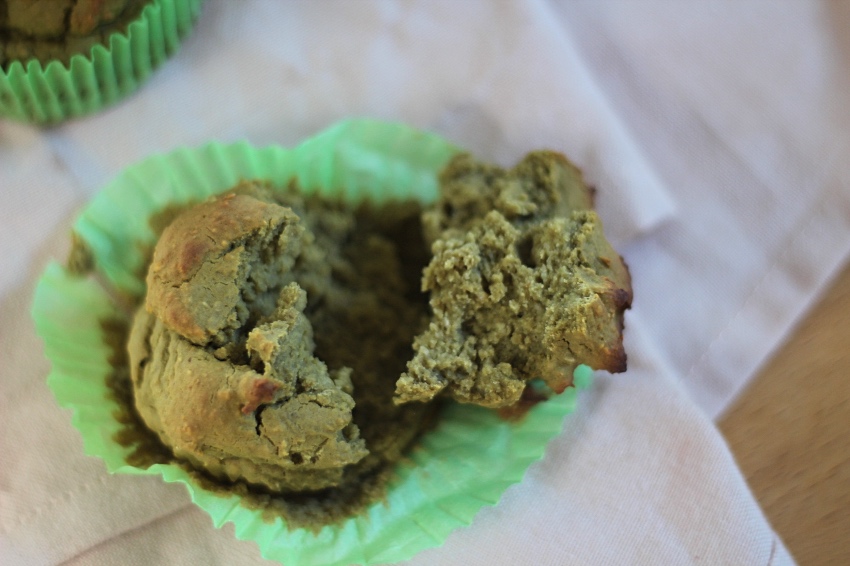 BewarenBewaren
BewarenBewarenBewarenBewaren