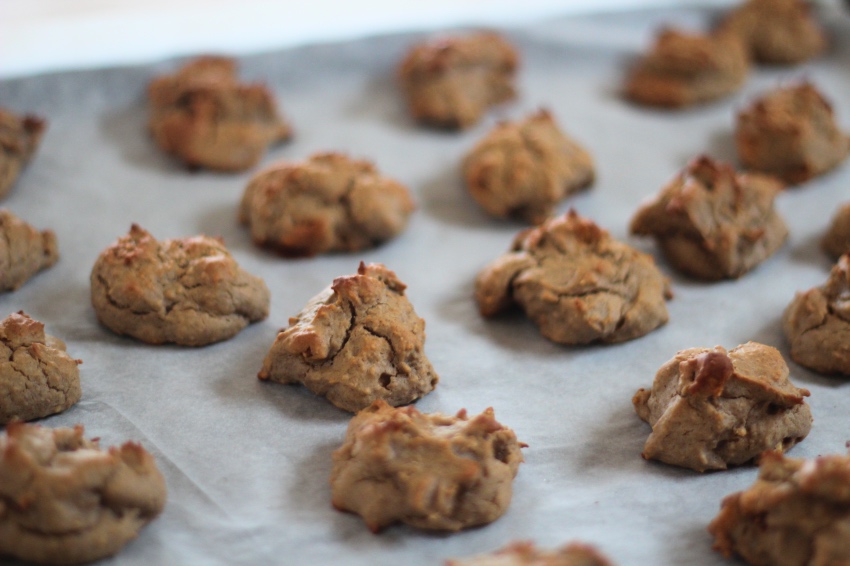 Deze muffins zijn ZO hemels. ZOOOO hemels. Ik had het niet zien aankomen, maar toen ik eenmaal één hap nam, was ik verkocht. De zoetheid van de banaan en vijgen zijn genoeg om je een heerlijke smaak te geven. De combinatie van havermout, ei en eiwitpoeder zorgen ervoor dat je je vol voelt en je suikerspiegel geen piek krijgt (zoals wel gebeurt bij gewone muffins).
Afgelopen woensdag kwamen deze muffins ook al voorbij in mijn vlog (What I Eat in a Day, ik koop geen vlees meer?) waar ik ze aan je liet zien. Omdat het mini muffins zijn, neem ik er elke keer 3. Hehe, zo voelt het alsof ik meer mag 😉 
Wat heb je nodig voor 24 mini muffins?
80 gram havermout, gemalen tot 'meel' in de keukenmachine
60 gram vanille eiwitpoeder (ik gebruik OrangeFit, vegan)
2 theelepels kaneel
1/2 theelepel bakpoeder
1/4 theelepel baking soda
snufje zout
2 eetlepels kokosvet, gesmolten
4 eetlepels maple syrup of honing
240 ml amandelmelk
1 banaan, geprakt
2 eiwitten
5-6 gedroogde vijgen in stukjes gesneden (vergeet niet het harde topje eruit te halen)
Verwarm de oven vast voor op 170 graden Celsius. Meng de 'droge' ingrediënten in de keukenmachine. Voeg daarna de overige ingrediënten toe. Je kunt het ook zonder keukenmachine doen, bijvoorbeeld in een kom met een vork.
Als alles goed gemengd is en je hebt een wat dikker beslag, kun je de vijgen erbij doen en met een lepel of vork erdoor roeren. Ik heb twee foto's van het beslag toegevoegd in dit recept, één is 'te vochtig' de ander is dik en goed. Zo kun je beter checken wanneer je de goede dikte van het beslag hebt.
Is je beslag te dik? Voeg wat amandelmelk toe. Is je beslag te vochtig/vloeibaar (zoals de eerste foto van het beslag), voeg dan wat eiwitpoeder toe of havermout-meel.
Als je een mini muffin bakvorm hebt is dat top! Vet deze in met wat kokosvet en verdeel het beslag in 24 kleine mufffin vormpjes. Heb je dit niet (zoals ik), dan kun je een velletje bakpapier op de ovenplaat leggen en hier steeds een eetlepel van het beslag op 'laten vallen'. Werkt allebei heel goed.
Plaats het in de oven voor minstens 20 minuten, houd je muffins in de gaten. Soms kan het 30-40 minuten duren afhankelijk van je oven! Als ze lichtbruin zijn aan de bovenkant en niet vochtig meer aan de binnenkant (even een vork in prikken en kijken of hij er schoon uit komt), dan zijn ze klaar om opgegeten te worden!
Oja, een beetje laten afkoelen en wanneer ze nog een klein beetje warm zijn, zijn ze VERUKKELIJK! Eetsmakelijk!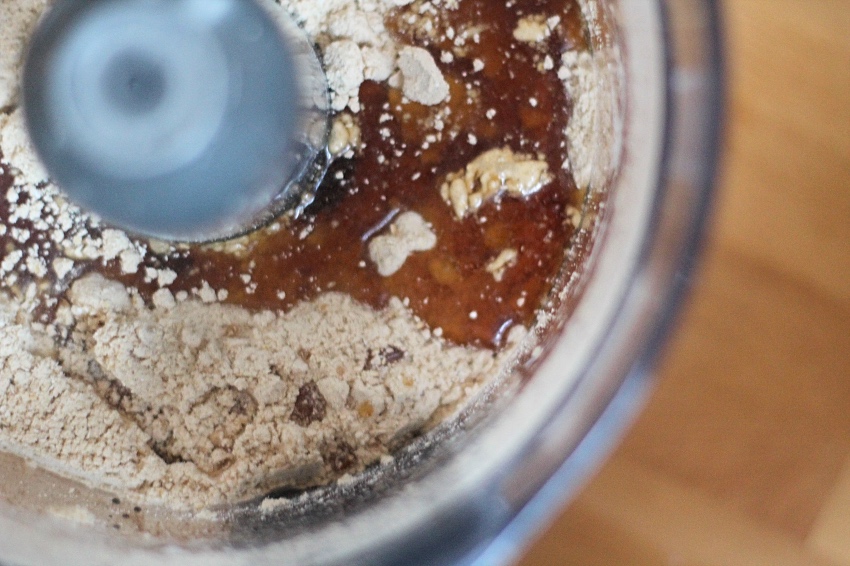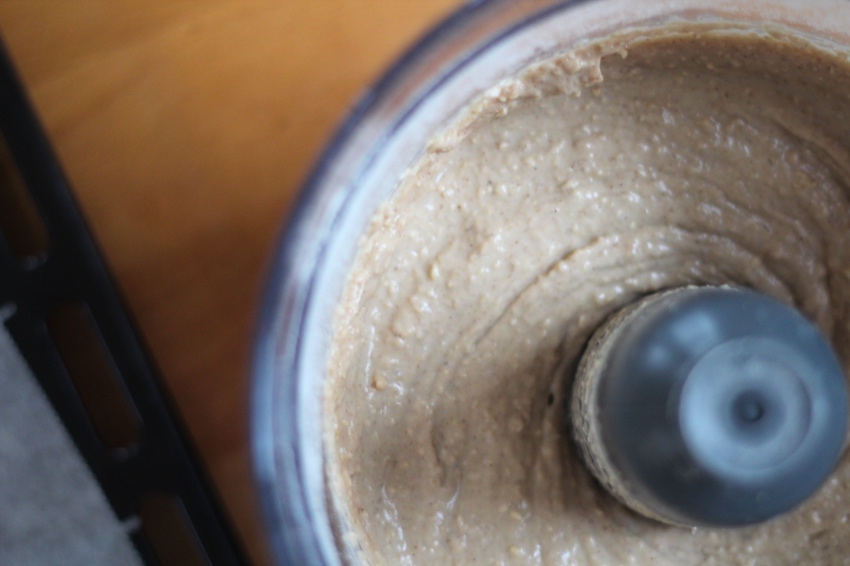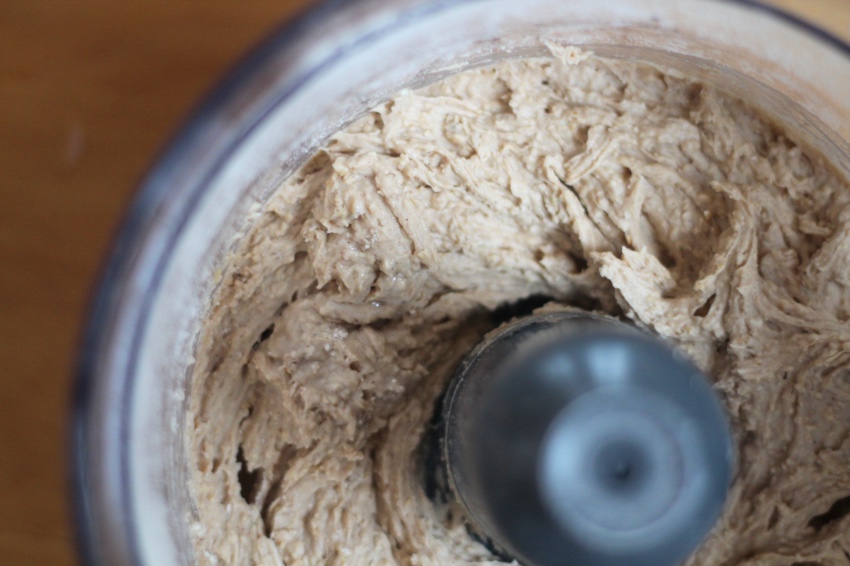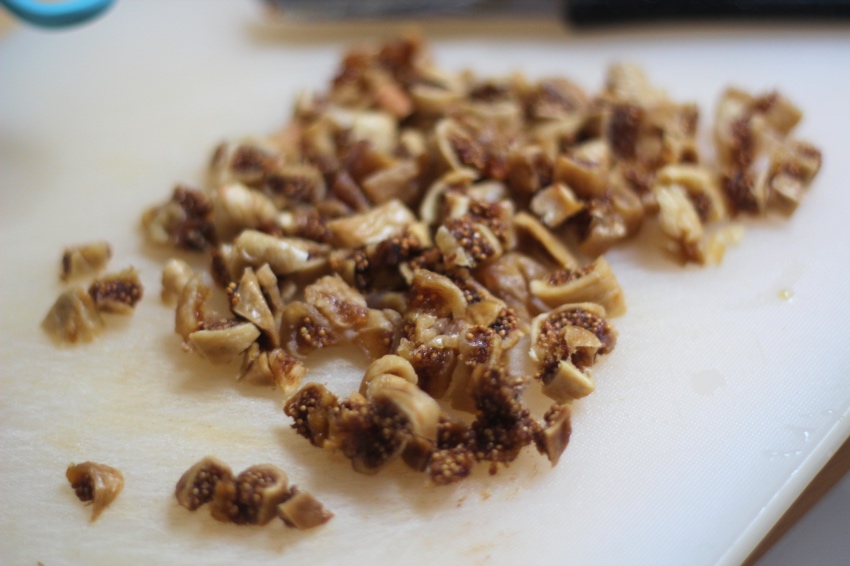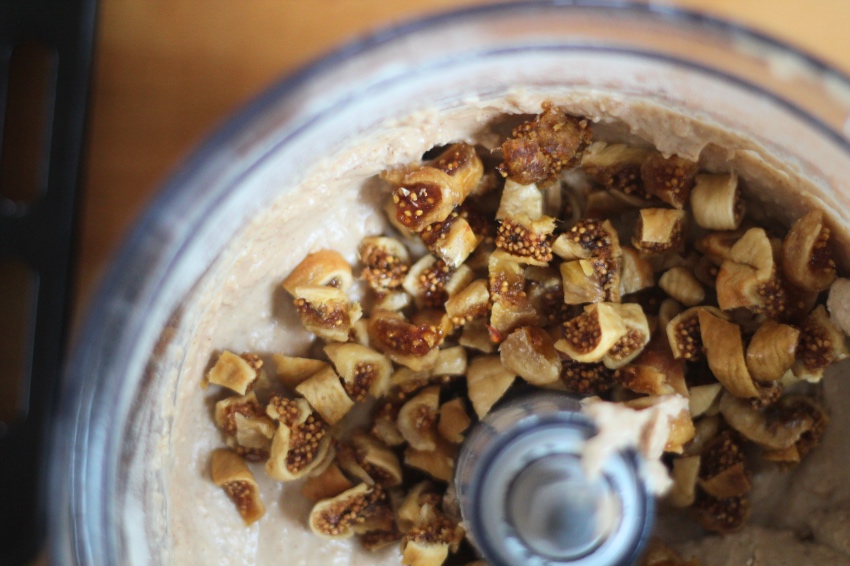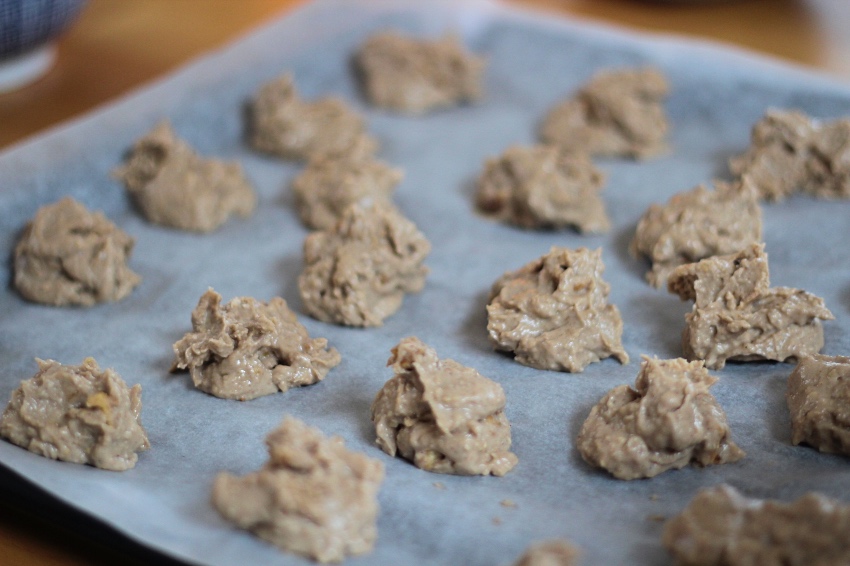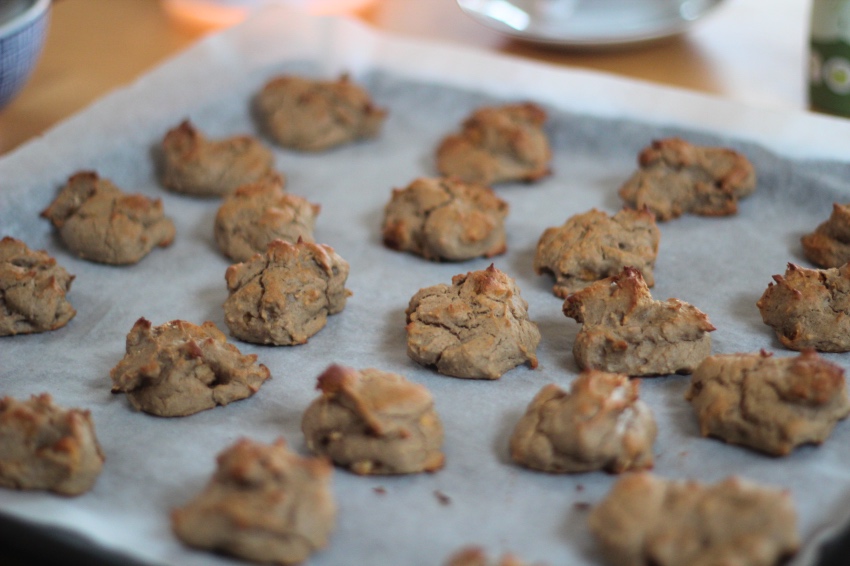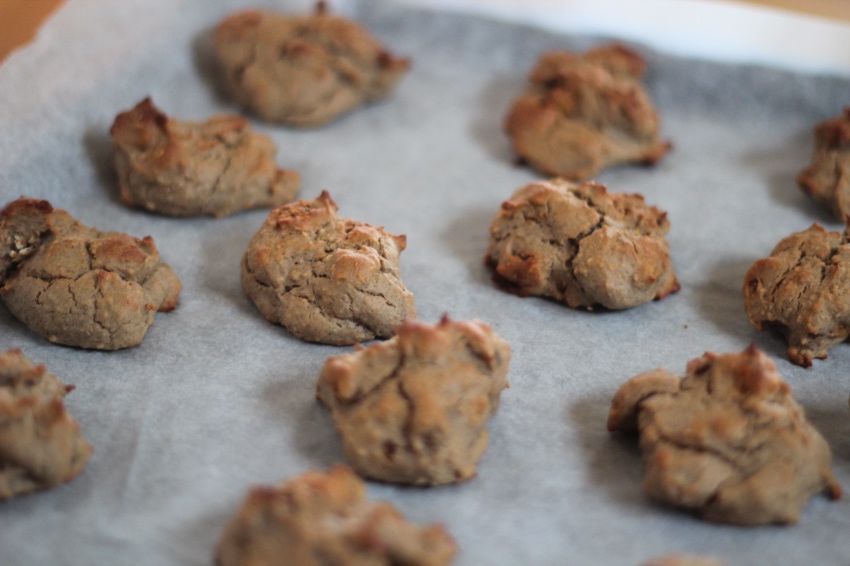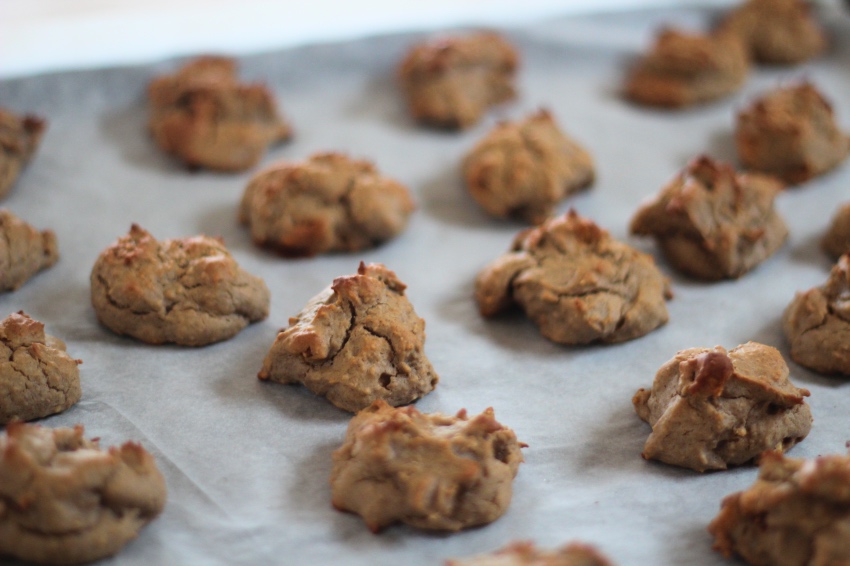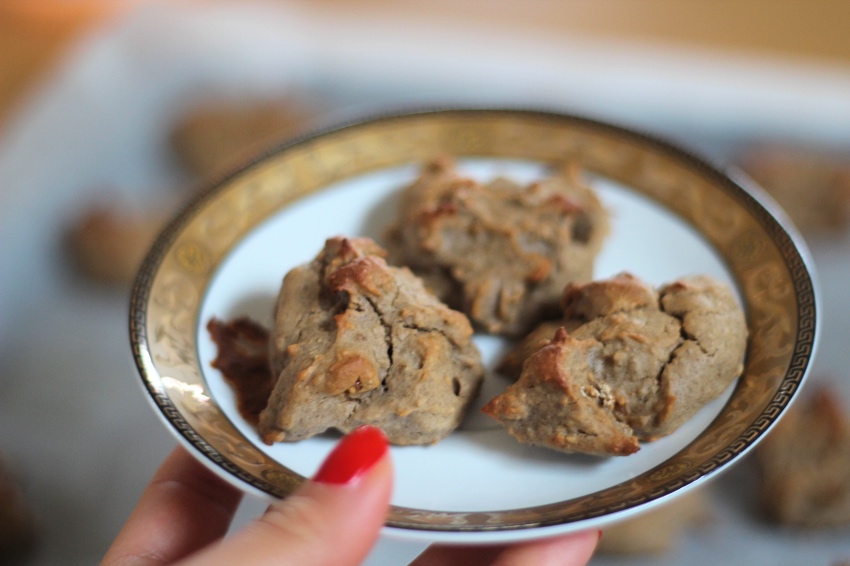 BewarenBewaren