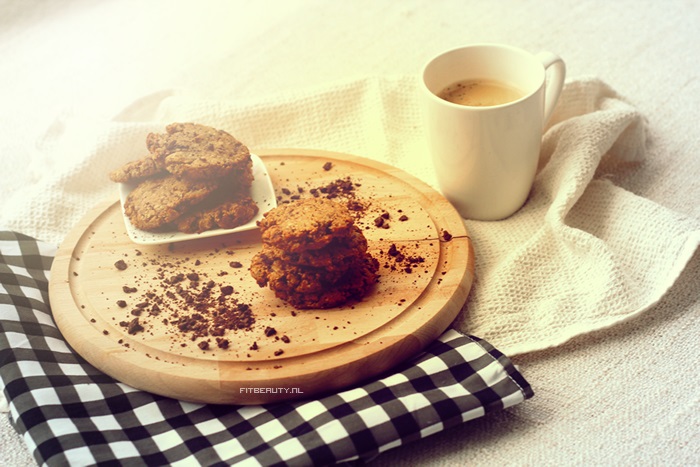 WOOOOOHOOO Het is eindelijk weer tijd voor een recept! En jawel, een koekjes recept. Want daar houd ik van! Chocolate chip koekjes die glutenvrij en suikervrij (met wat aanpassingen) zijn! Oftewel: voor verschillende leefstijlen en diëten toegestaan! 
Wat heb je nodig voor zo'n 14 koekjes?
120 gram amandelmeel /volkoren bloem (niet glutenvrij)/rijstebloem/spelt (niet glutenvrij)/rogge(niet glutenvrij)
50 gram havermoutmeel (doe havermout in de keukenmachine)
40 gram cacao nibs of pure chocolade (met pure chocolade is het geen suikervrij recept meer)
80 gram kokosolie (gesmolten kokosvet)
120 gram

dadelpasta

halve theelepel bakpoeder
snufje zout
2 eetlepels lijnzaad
6 eetlepels water
Verwarm de oven voor op 200 graden celcius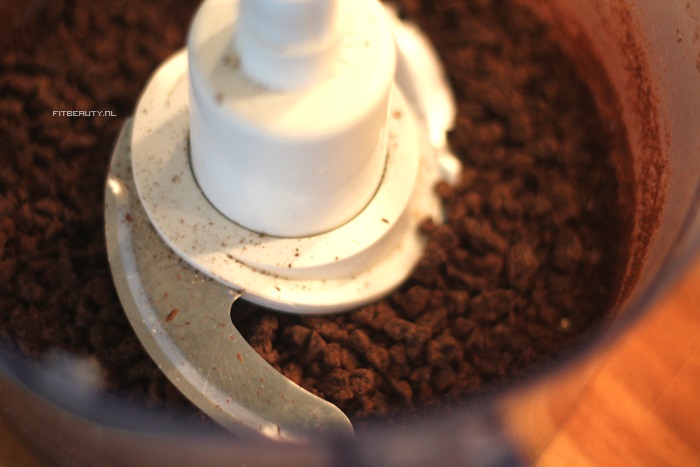 Eerst mijn eigen "chocolate chips" maken met pure chocolade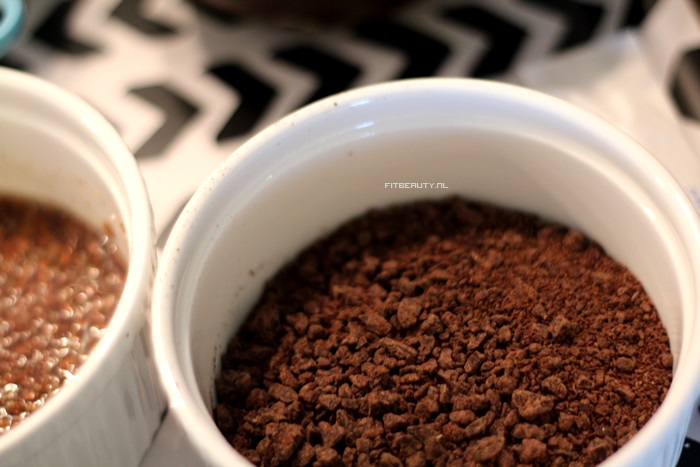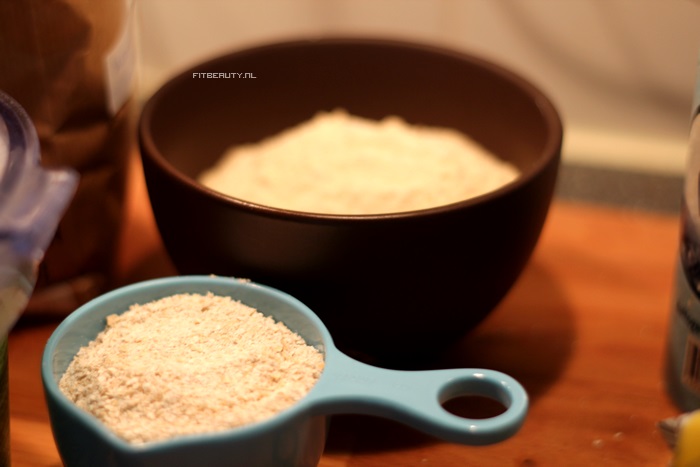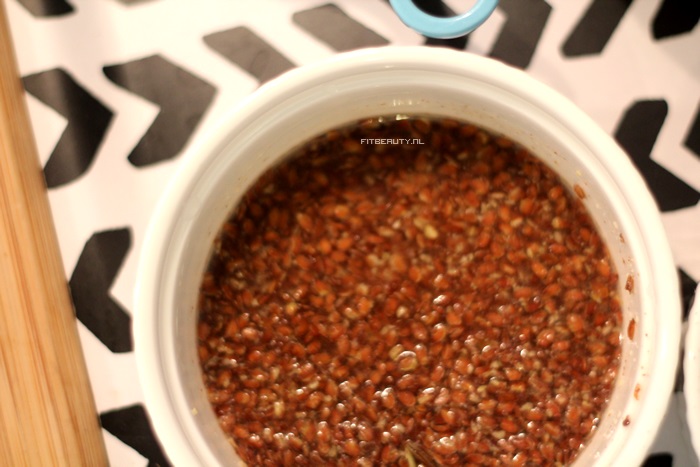 Vervolgens alvast de lijnzaad mengen met water en dit stevig laten worden. Dit kan zo'n 10 – 15 minuten duren.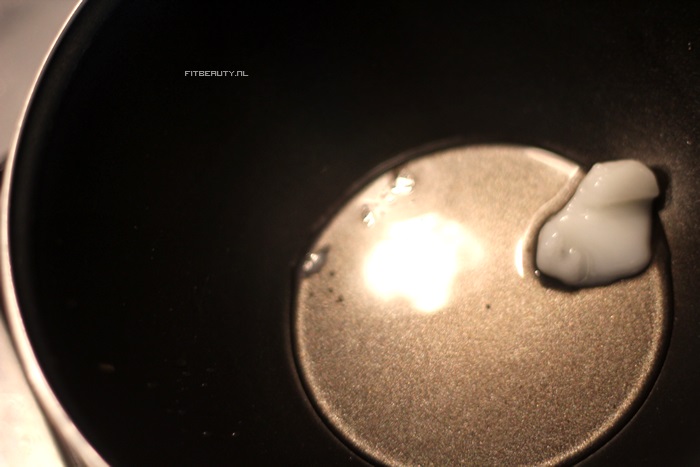 Kokosvet smelten..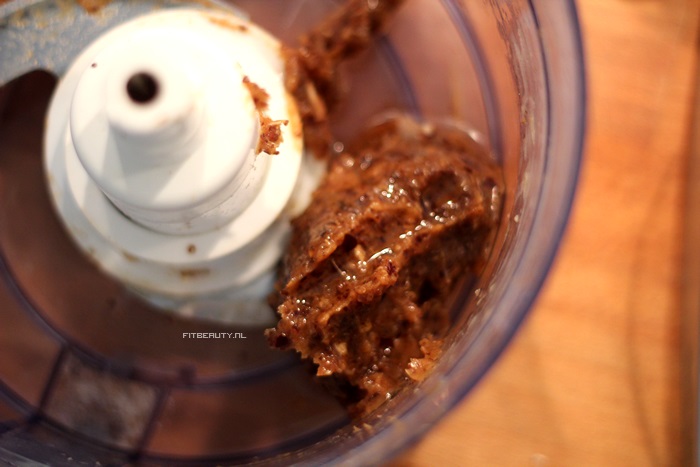 Dan is het tijd om de gesmolten kokosolie bij de dadelpasta te doen en dit in de keukenmachine te mixen.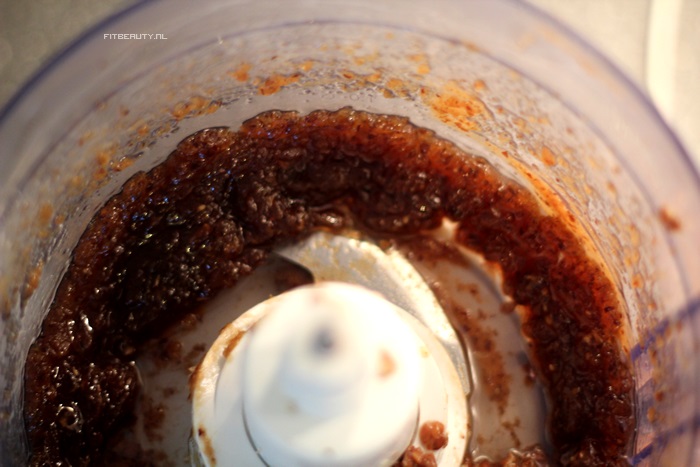 Tot je deze textuure hebt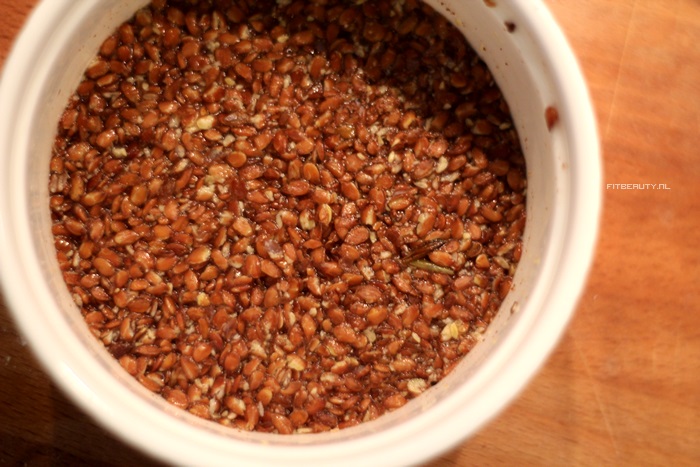 De lijnzaad is lekker stevig geworden en heeft een hoop vocht "opgezogen", tijd om het bij het mengsel te doen in de keukenmachine!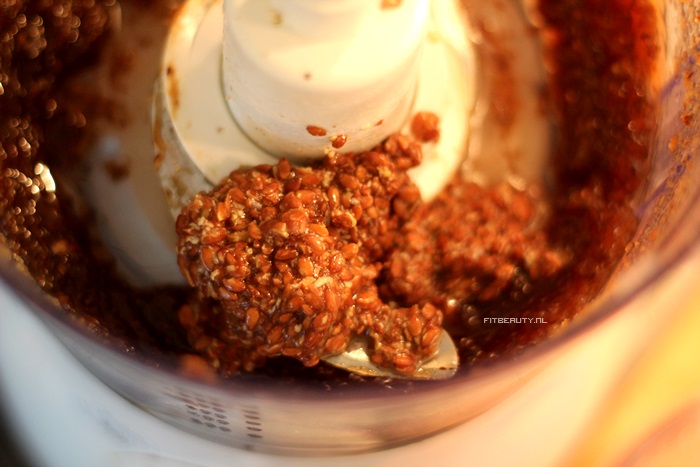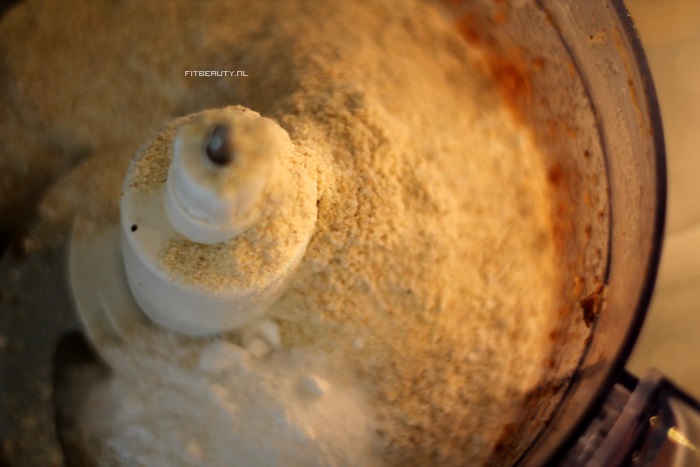 Wanneer alles gemengd is (dadelpasta, lijnzaad, olie) kun je de droge ingrediënten (bloemsoorten, zout, bakpoeder) erbij doen en nogmaals goed mixen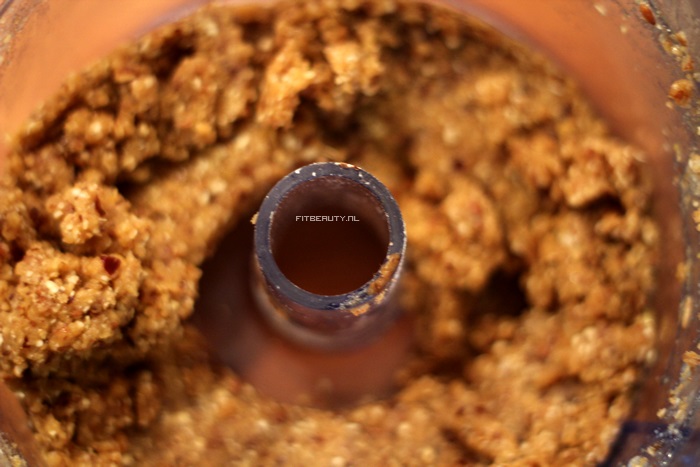 Als je een deegachtige consistentie hebt is het perfect! Je kunt zelf nu de chocolate chips of cacao nibs er doorheen roeren.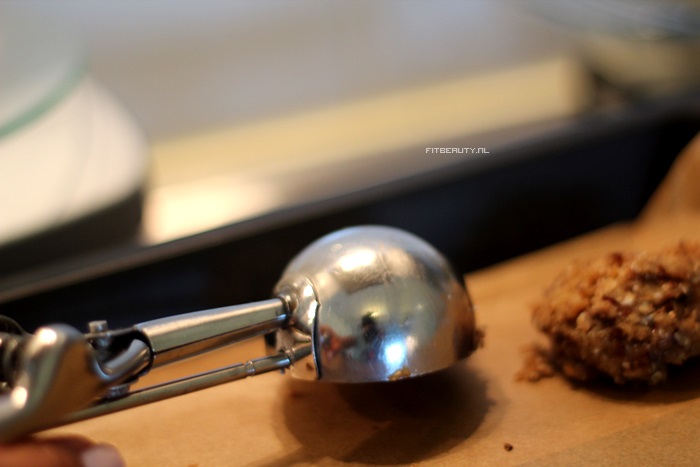 Vervolgens duw je het deeg in een ijsco-ding (hoe het ook mag heten) en maak je gelijke groottes van het deeg. Je kunt ook gewoon je handen of een lepel gebruiken hoor! Wat maakt het ook uit!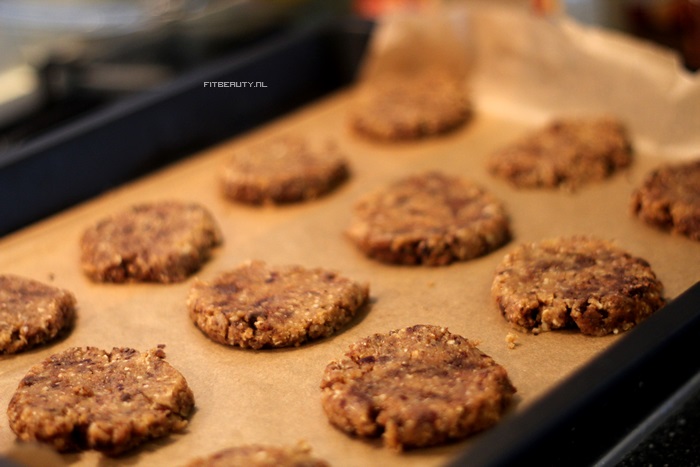 Doe dit zo'n  13-15 minuten in de voorverwarmde oven en ze zijn klaar!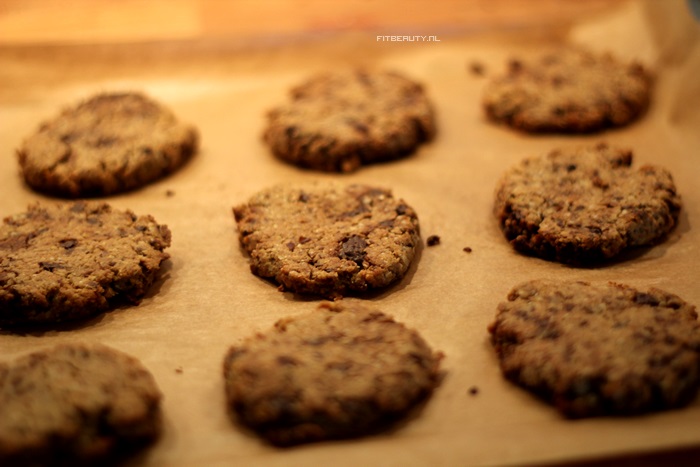 Jummieeee!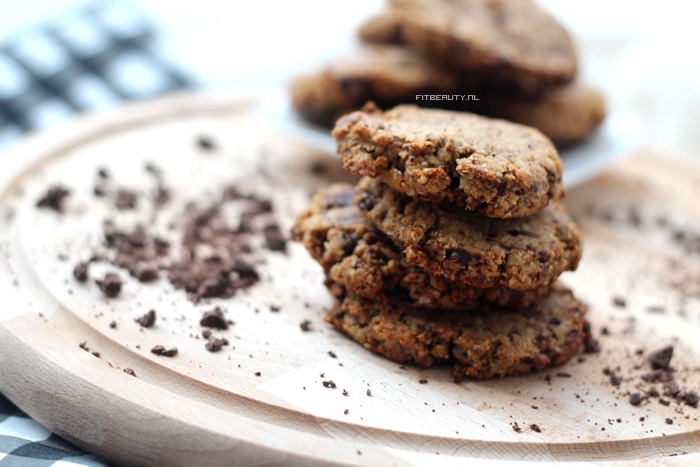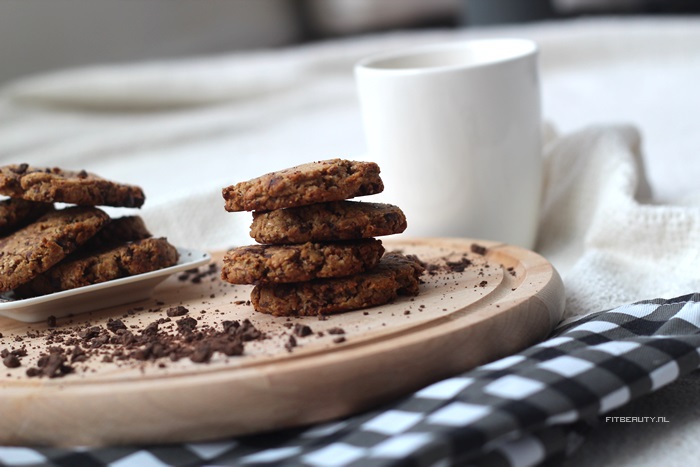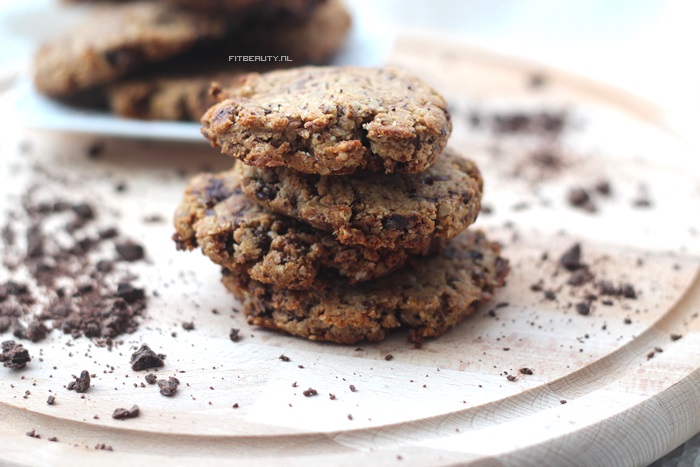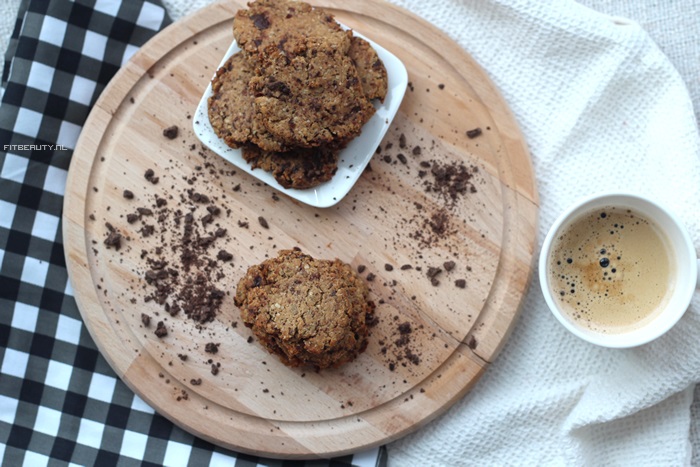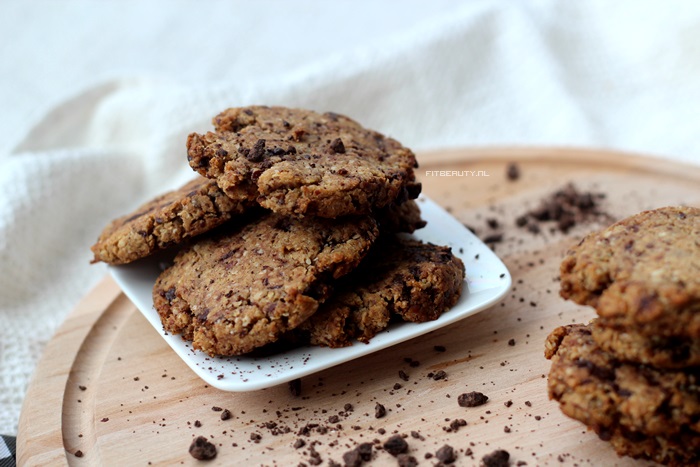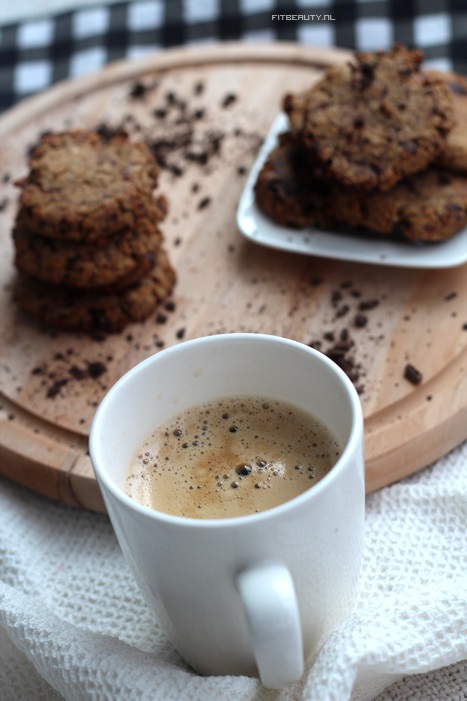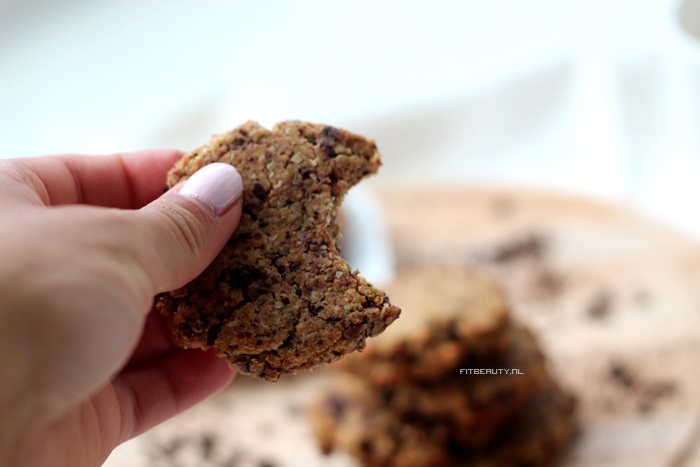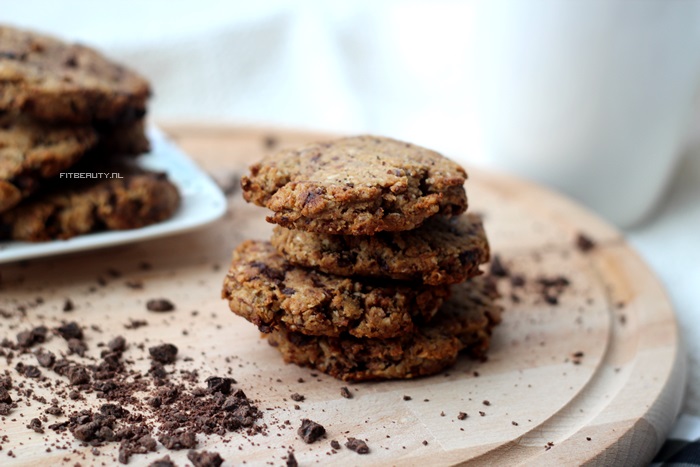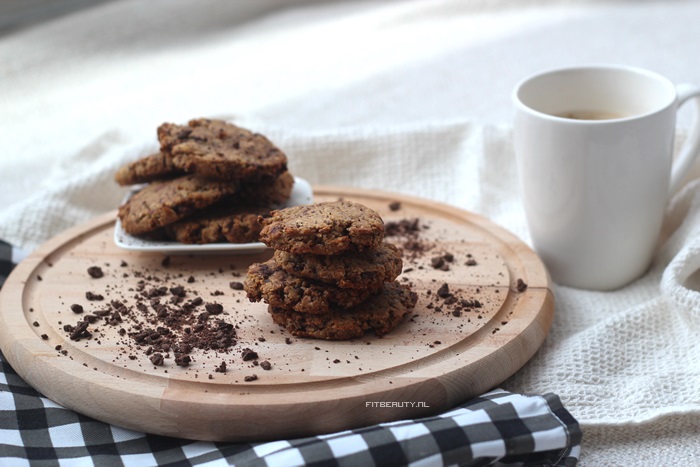 Eetsmakelijk!