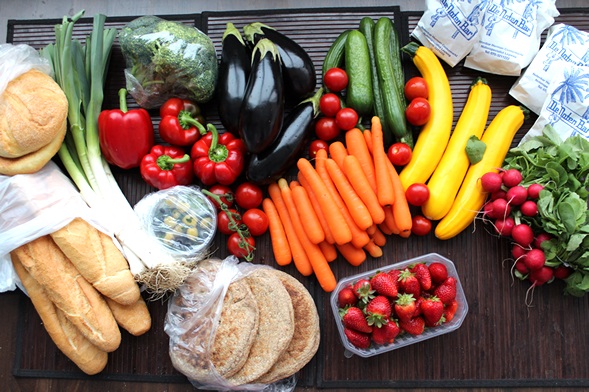 Als je in Den Haag of in de omgeving woont, dan moet je echt eens naar de Haagse Markt! Het is de grootste markt van Europa. Niet dat dat mij uit maakt, ik ga er namelijk alleen maar heen voor het eten; bergen groente, fruit, noten, olijven, kruiden voor weinig geld. Ik vind het er geweldig! Daarom moest ik er een artikel aan wijden, geniet van de mooie foto's! Ook de prijzen zal ik erbij vermelden.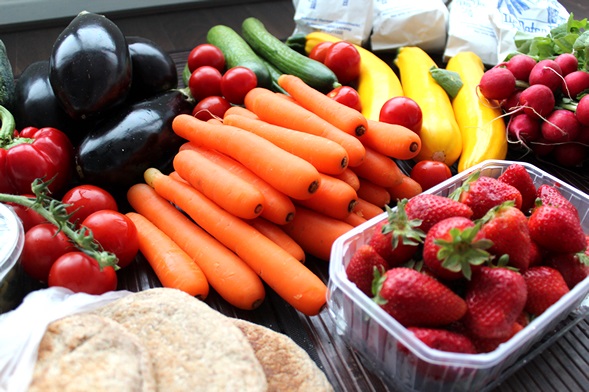 Ik word intens gelukkig van al deze kleuren groente en fruit! Ik wil continu naar de koelkast lopen en wat eten.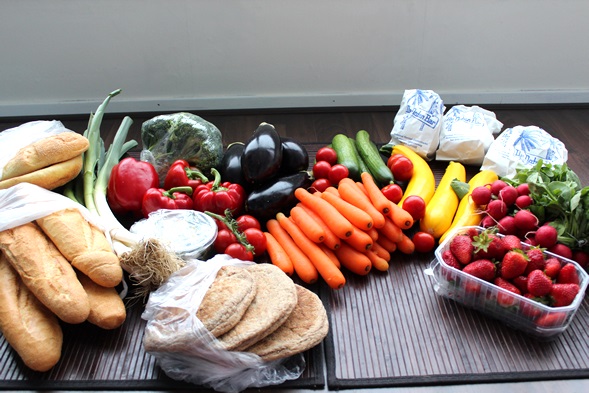 Voor de broden die je links ziet staan heb ik per zak 1 euro betaald. Dus 4 stokbroden voor 1 euro, 3 bruine platte broden (vooraan) voor 1 euro en helemaal rechts achter soort van turkse broden, 2 stuks voor 1 euro. De broden zijn voornamelijk voor mijn vriend en heel soms als ik er écht trek in heb ook voor mij 🙂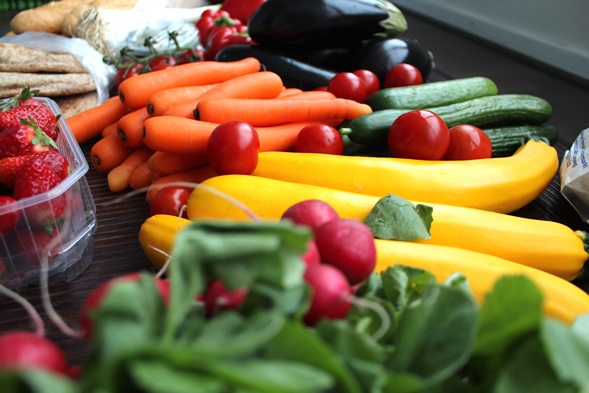 3 gele courgetten voor 1 euro
Klein bakje olijven gekruid met peterselie, €1,25 (bij de albert heijn betaal je hier zo €2,99 voor! En niet eens zo vers!).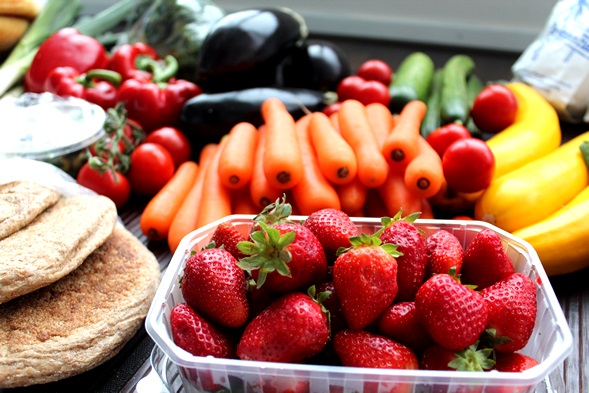 Bakje aardbeien voor 1 euro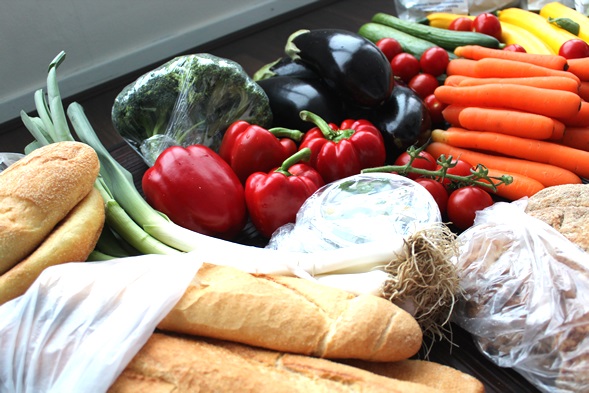 4 rode paprika's voor 1 euro, broccoli voor 98 cent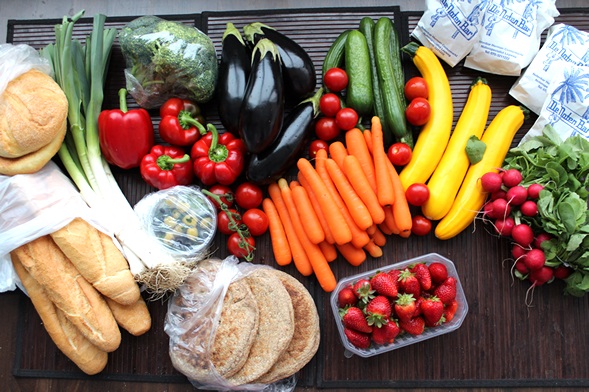 6 smalle preien voor 1 euro, bakje tomaten voor 1 euro, 2 bosjes radijsjes voor 1 euro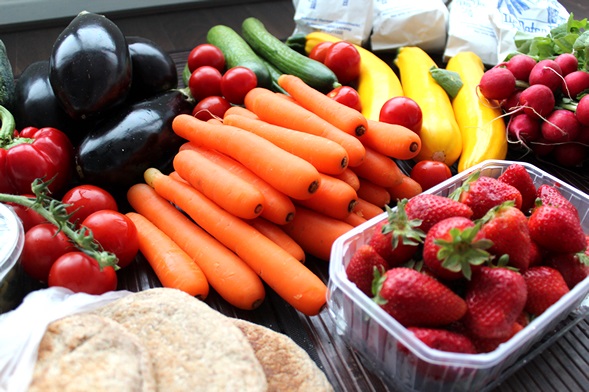 Wortels voor, kun je het al raden? Jep! 1 euro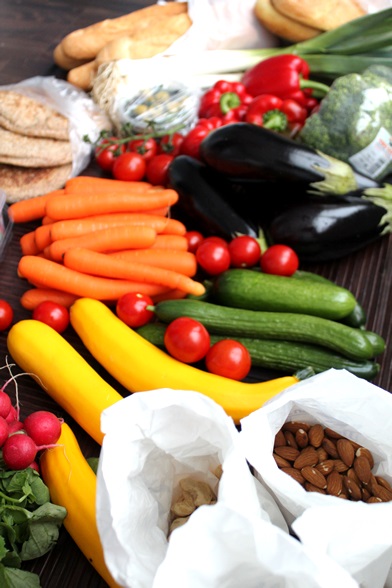 5 middelgrote komkommers voor 65 cent, 4 aubergines voor 1 euro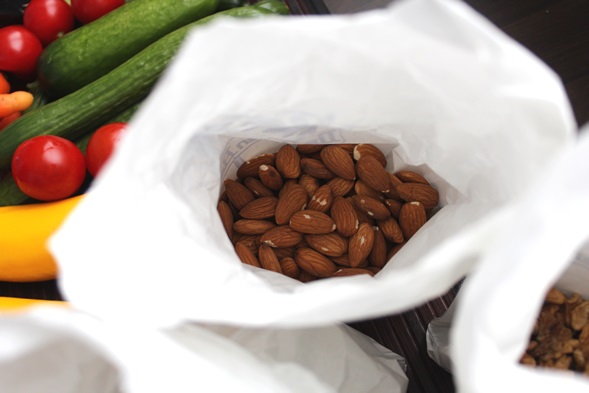 Voor de noten heb ik wel wat meer betaald. Het fijne van de markt is dat ik hier ongezouten én ongebrande noten kan halen! Deze zijn in de supermarkt nergens te vinden.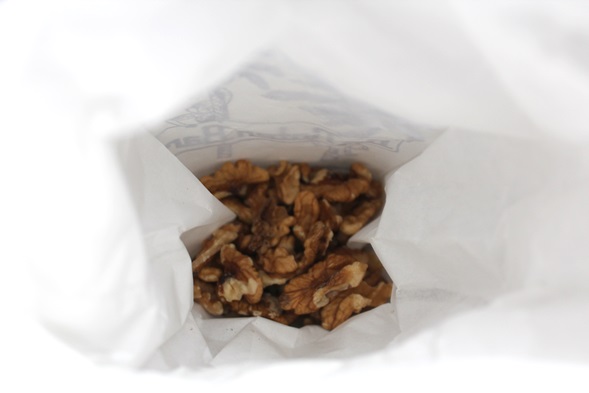 Voor 4 zakjes noten waarvan 100 gram walnoten, 100 gram pecannoten, 250 gram cashewnoten en 250 gram amandelen heb ik €10,90 betaald.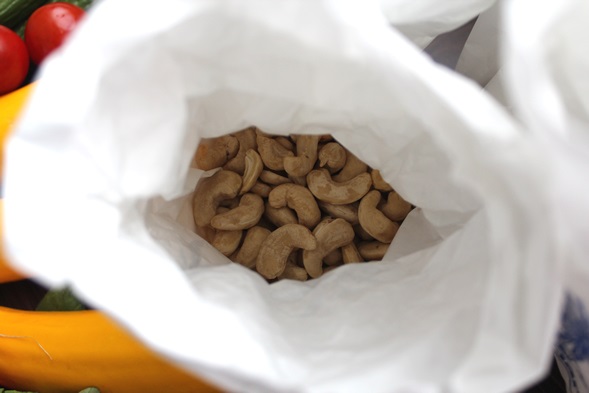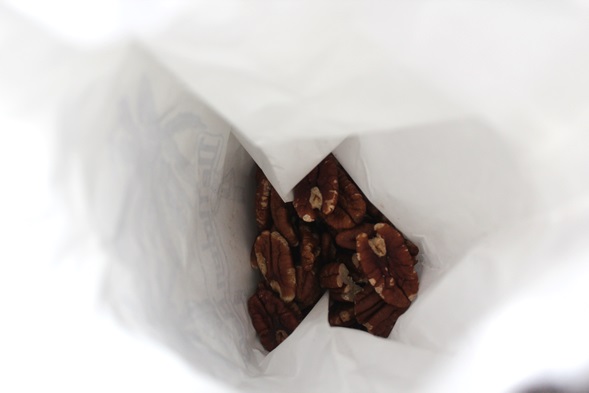 Opbergen van groente en fruit!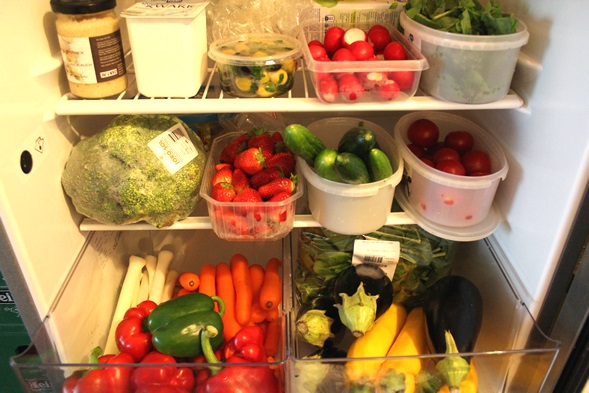 Het liefst was ik meteen alles en snijd ik eventueel onbruikbare delen er meteen af. Zo berg ik het allemaal "bijna eet klaar" op. Het is altijd zo een klus om dingen te moeten schillen, snijden en wassen. Nu heb ik 1 gedeelte in ieder geval vooraf gedaan!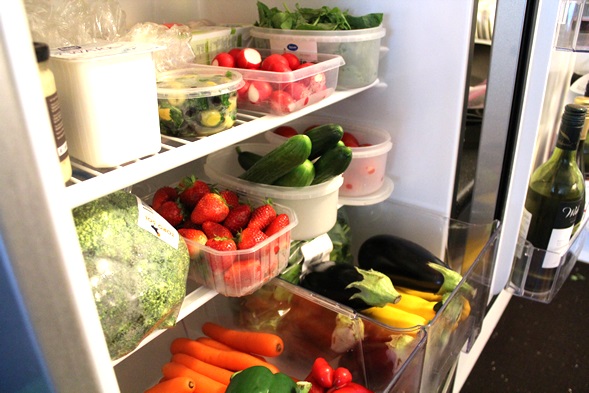 Ik kan zo gelukkig worden van een koelkast vol groente en fruit 🙂 (en wijn, hihi).
Bewaar, Like, Tweet of Pin!