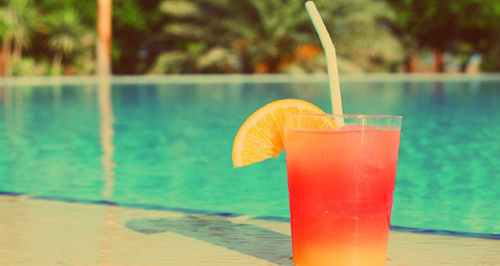 Nu we al een beetje in de alcoholsfeer zijn, (zie bier artikel), leek het me wel leuk om een nieuw artikel te wijden aan cocktails! Ik krijg er regelmatig veel vragen over en er blijkt nog wat onduidelijkheid te zijn in of cocktails nou goed of slecht voor je lijn kunnen zijn. Cocktails kunnen namelijk je afvalrace heel erg verhinderen als je zonder enig idee van calorieën erop los bestelt bij de bar. Daarom wat handige richtlijnen in dit artikel! Lees gauw verder!

Moet ik stoppen met het drinken van alcohol als ik wil afvallen?
Af en toe een glaasje wijn moet je zien als "wat lekkers" als je bezig bent met afvallen. En er is niets mis met wat lekkers zo nu en dan. Onthoud wel,  alcohol reageert als suiker in je lijf en dit kan ervoor zorgen dat je slecht slaapt.
Ook kan alcohol je ongevoelig maken voor het honger/volzitten gevoel, dat betekent dat we veel slechter in staat zijn om te bepalen of we nu wel of niet vol zitten en dit vaak resulteert in teveel eten. Onthoud dat wanneer je wilt afvallen het belangrijk is om te minderen in je alcoholgebruik, maar wanneer je juist je gewicht wilt behouden je echt wel af en toe alcohol mag drinken!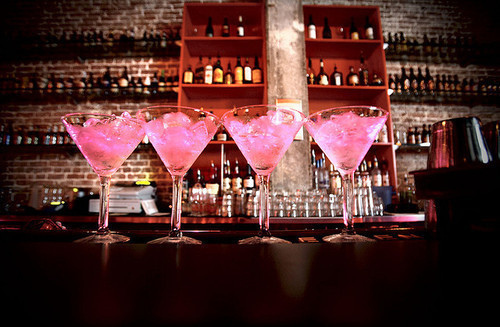 Welke cocktails moet ik vermijden?
Een hele goede vraag! Je moet in principe niks, maar er zitten grote verschillen in de drankjes die tegenwoordig te verkrijgen zijn aan de bar. Met name in de cocktails. Ik zal hieronder de 8 cocktails benoemen die je het beste kunt vermijden als je wilt afvallen: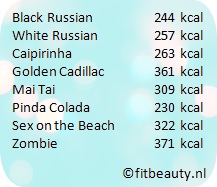 Welke cocktails mag ik af en toe wél?
Het is belangrijk dat je grenzen kunt stellen voor jezelf. Ik doe dit rond de 200 kcal per cocktail. Dat zijn nog steeds een hoop calorieën, maar voor een cocktail valt het mee. Hieronder een aantal cocktails die oké zijn voor af en toe, maar zeker niet elk weekend!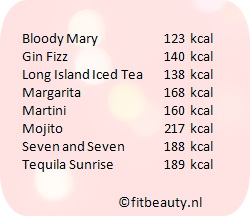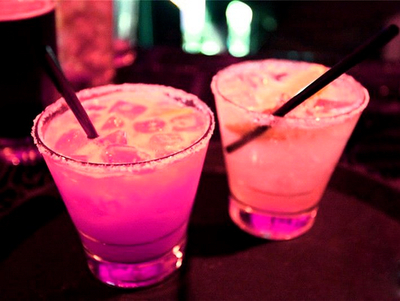 Kijk ook even naar dit artikel voor meer alcoholtips en schema's.