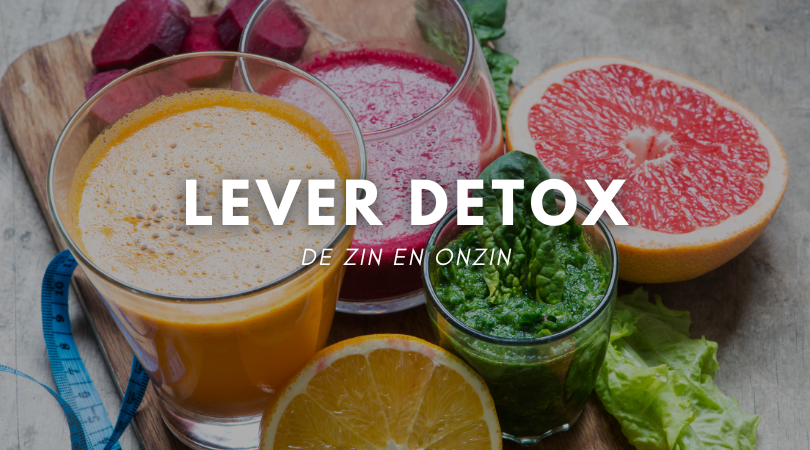 Je lever is constant hard aan het werk. Het heeft honderden banen tegelijk waaronder het filteren van giftige stoffen uit je bloedbaan, het balanceren van je hormonen, macronutriënten en micronutriënten etc.
Meestal heb je niet eens door dat je lever zo hard aan het werk is want zelfs als het zijn functionaliteit grotendeels verliest, zul je niet meteen iets merken. Dat is één van de redenen dat leverziektes en problemen heel langzaam gaan en vaak onopgemerkt kunnen blijven voor een lange tijd.
Gelukkig zijn er heel veel dingen die je kan doen om een leverziekte te voorkomen. Je hebt vast van een lever-detox gehoord en misschien dacht je daar direct aan! Vandaag vertel ik je de zin en onzin van deze detoxen!
Werkt een detox echt?
Een lever detox is gebaseerd op het idee giftige stoffen opgebouwd worden in je lijf en je om de zoveel tijd een detox nodig hebt om je lijf rust en ruimte te geven zonder giftige stoffen of juist deze stoffen 'eruit te spoelen' (flushing).
Dat is een misconceptie, kan ik je nu al vertellen. Sterker nog, je lever is juist de reden waarom er giftige stoffen worden opgebouwd in je lijf. Wanneer deze er wel zijn, zal je lever deze omzetten tot een niet-giftige stof zodra dat ook maar kan. Uiteindelijk wordt het uitgescheiden. Dit proces kun je eigenlijk niet verbeteren, als je lever dit werk niet doet, dan zal je gehele lichaam langzaamaan minder gaan functioneren.
Er is ook geen wetenschappelijk bewijs dat een lever detox daadwerkelijk je lever helpt. Natuurlijk zul je extra bewust en gezond eten op zulke momenten wat bijdraagt aan je algehele gezondheid, maar je lever denkt op dat moment niet: "oh chill, ik ga mijn werk nóg beter doen dan ik nu doe".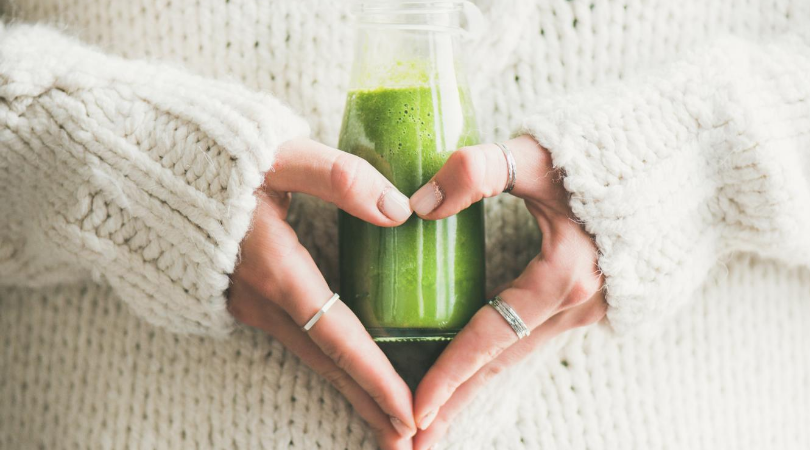 Zie het zo: je lever (en vele andere organen) doen al hun uiterste best. Wat je het beste kan doen om ze deze ruimte te geven is consistente gewoontes integreren die goed zijn voor je algehele gezondheid. Dus niet om de zoveel tijd het roer omgooien voor een detox en daarna weer je lichaam vol met zooi gooien tot de volgende detox. Die mindset is veel ongezonder voor je lichaam.
Stel je hebt 5 ongelooflijk nare vrienden die je constant een rotgevoel geven. In plaats van deze vrienden 4 keer per jaar even een week niet te zien, kun je er ook voor kiezen deze 5 nare vrienden beetje bij beetje te verwijderen uit je leven en te vervangen met liefdevollere vrienden. Dat je er 1 af en toe tegenkomt of nog ziet is heus oké, maar dat is een hele andere blootstelling dan het hele jaar door minus 4 detox weken.
Oké, wat helpt wél bij het gezond houden van je lever?
Dagelijkse leefstijl keuzes en gewoontes is dus waar je het in dient te zoeken (en te vinden). Hoewel deze dingen niet zo simpel voelen als het idee van een weekje detoxen, zijn ze wél de dingen die je lever gezond houden.
Minder overmatig alcoholgebruik: hoe meer je drinkt, hoe harder je lever moet werken. Als je hier en daar wat drankjes kan minderen, top!
Mix geen drank met medicijnen: je lever slaat hier echt van op hol.
Check je medicijnen: of ze nu voorgeschreven zijn of dat je ze zelf neemt, uiteindelijk moet alles langs je lever gaan waar het afgebroken wordt. De meeste medicijnen zijn veilig voor je lever, maar controleer de maximale duur van het medicijngebruik (bijv. max 10 dagen achter elkaar) en de combinatie van medicijnen. Mail of bel je huisarts om dubbel te checken!
Let op je supplementen: evenals medicijnen, zelfs al klinken ze gezond, dan kunnen ze je lever beschadigen. Vooral als het gaat om het slikken van vitamine A: als dit niet via het voorschrift van een professional is: stop hier dan mee! Een teveel aan vitamine A is enorm beschadigend voor je lever. Pas ook op met groene thee extract in de vorm van supplementen.
Drink koffie: goed nieuws, uit

onderzoek

blijkt dat je de kans op leverziektes en levercirrose kan verlagen door koffie te drinken!
Eet gevarieerd: volkoren granen, groente en fruit, eiwitten, gezonde vetten. Voedingsmiddelen zoals grapefruit, blauwe bessen, noten en vette vis zijn erg goed voor je lever!
Sport regelmatig: dit heeft natuurlijk talloze voordelen, maar ook voor je lever blijkt uit

onderzoek

!
Limiteer giftige stoffen uit je omgeving: denk ook aan de chemicaliën in schoonmaak spullen, in verf, anti-aanbak pannen, plastic met

BPA

, plastic waar je hete substanties in doet, luchtverfrissers etc!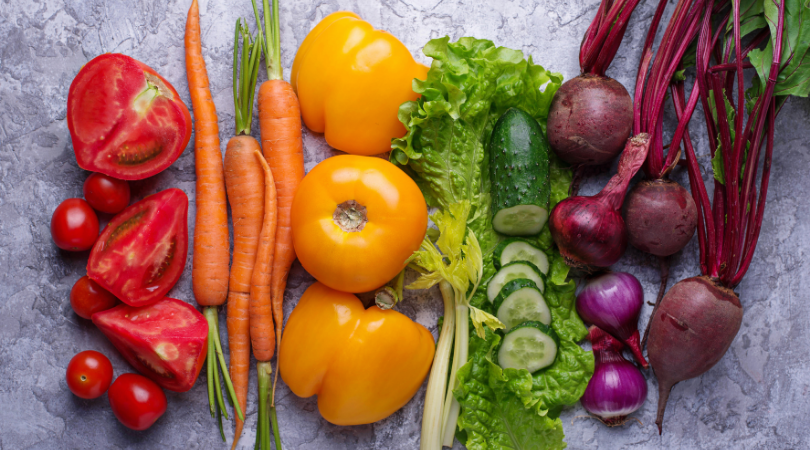 Conclusie
Hoewel een detox altijd heel verleidelijk klinkt voor veel mensen moet je je afvragen wat dit eigenlijk betekent voor je lichaam. Wat zegt het over je lichaam? Dat het blijkbaar niet in staat is goed te functioneren tenzij je het af en toe een detox geeft? Waarom zou je niet een leefstijl integreren waar je nooit mee hoeft te detoxen? Genoeg lekkers en 'ongezonds' en genoeg gezonds en voedends in de basis waar je lichaam het langst mee door kan!