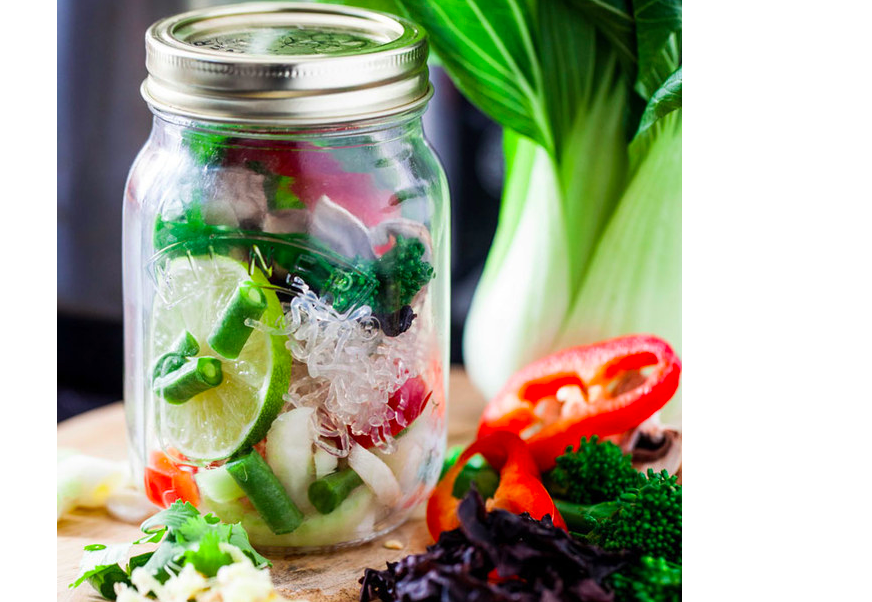 Ik kwam toch iets tegen online dat ik gewoon moet delen met jullie. Misschien kennen de meeste mensen dit al, maar ik vond het vrij bijzonder en een ontzettend goed idee! We hebben op kantoor namelijk altijd van die kant-en-klare noedelsoep zakjes met allemaal zooi. Maargoed, voor velen wel een lekker tussendoortje rond een uur of 4. Dit is een manier om de noedelsoep-zakjes keihard te verslaan; vers en vele malen gezonder! 
Oke, ik weet dat het ontzettend warm weer is en het laatste waar je misschien aan denkt een bakje soep is. Maar om nu te wachten met mijn enthousiasme tot het herfst is leek me ook niet helemaal gepast. Laten we zeggen dat dit perfect is voor de regenachtige zomerdagen (oh, en die zitten nog vers in ons geheugen) op kantoor.
Glazen pot + verse ingrediënten
Het enige dat je nodig hebt is een glazen pot of een bakje dat bestendig is tegen heet water. Je doet er alle verse ingrediënten en kruiden in, noedels erbij en vervolgens doe je de deksel erop. Jep, geen water toevoegen. Dat doe je pas wanneer je op kantoor bent en je het gaat eten. Ik ga ervan uit dat je de mogelijkheid hebt om heet water te verkrijgen (thee?). Zo hoeft er dus ook niets in je tas te lekken en heb je echt een super vers soepje rond een uur of 4 op kantoor! Of hoe laat jij maar wilt. Inspiratie nodig? At your service: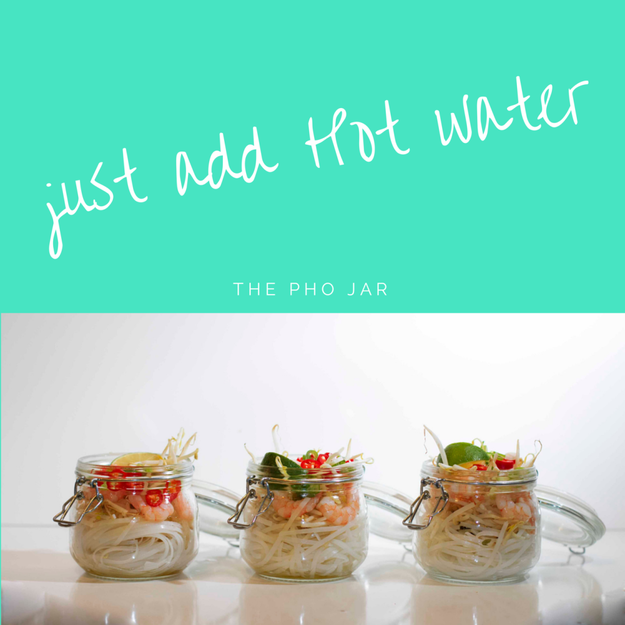 Je kunt het dus ook met taugé doen. Ik weet niet of je dat ziet op de foto, maar omdat het erop lijkt kwam ik op het idee.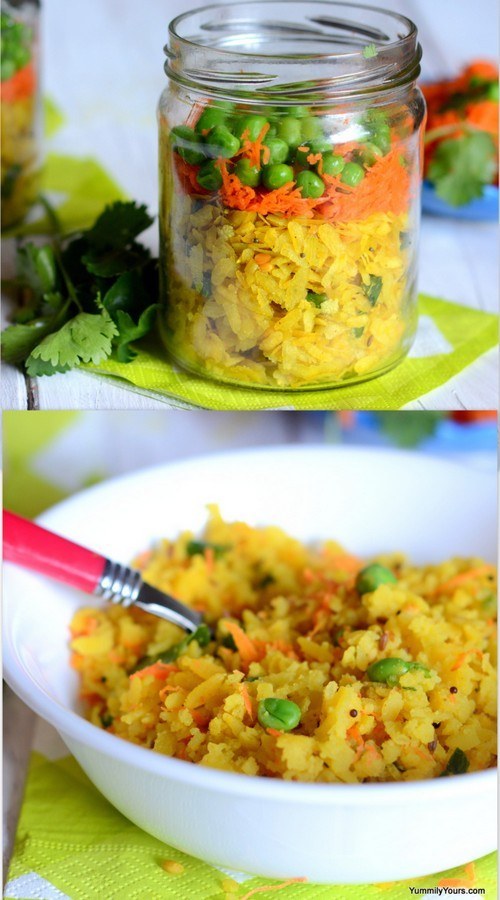 Dit is gemaakt met "poha", ik kende het niet, maar het is een soort rijst? Het recept kun je hier vinden.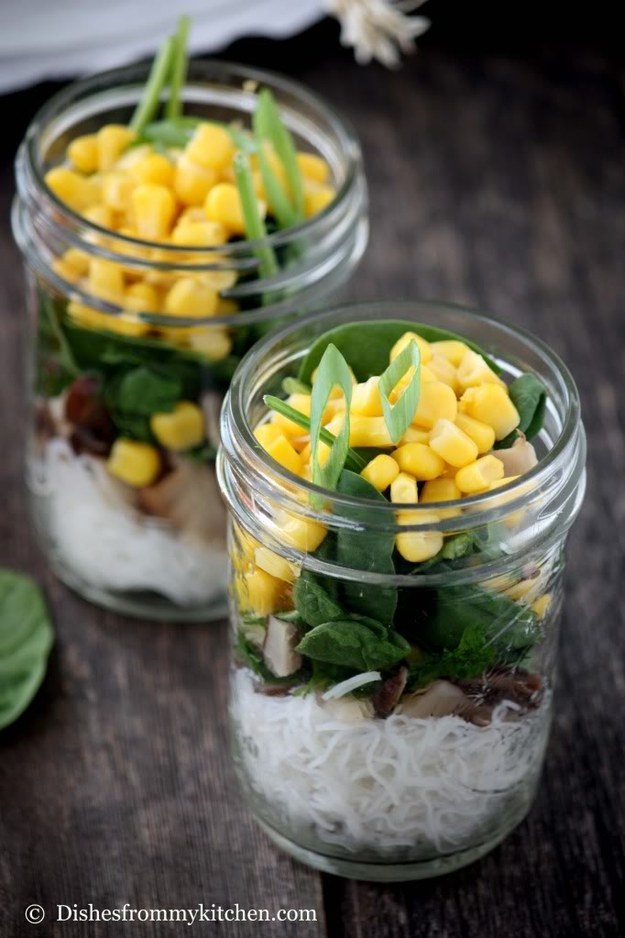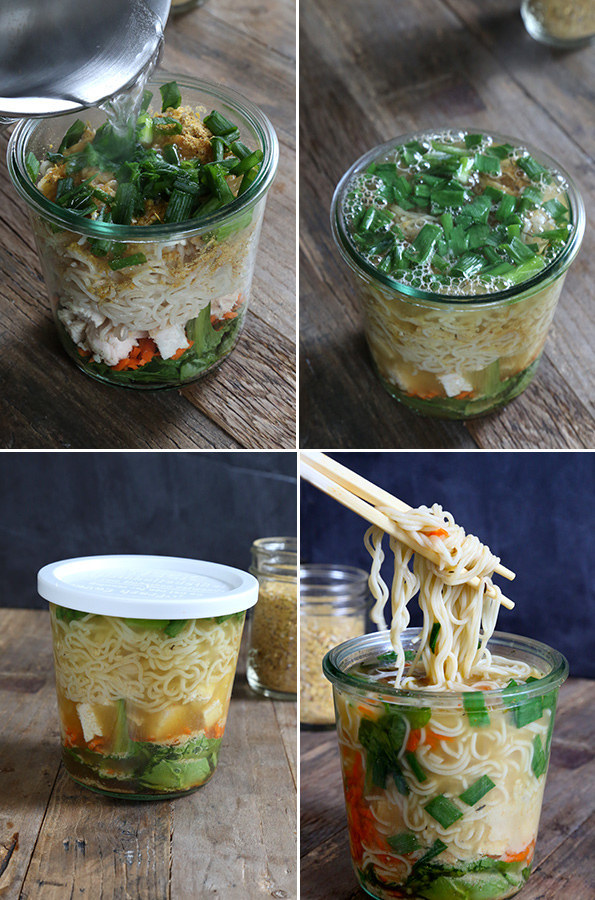 Wa-ter-tan-den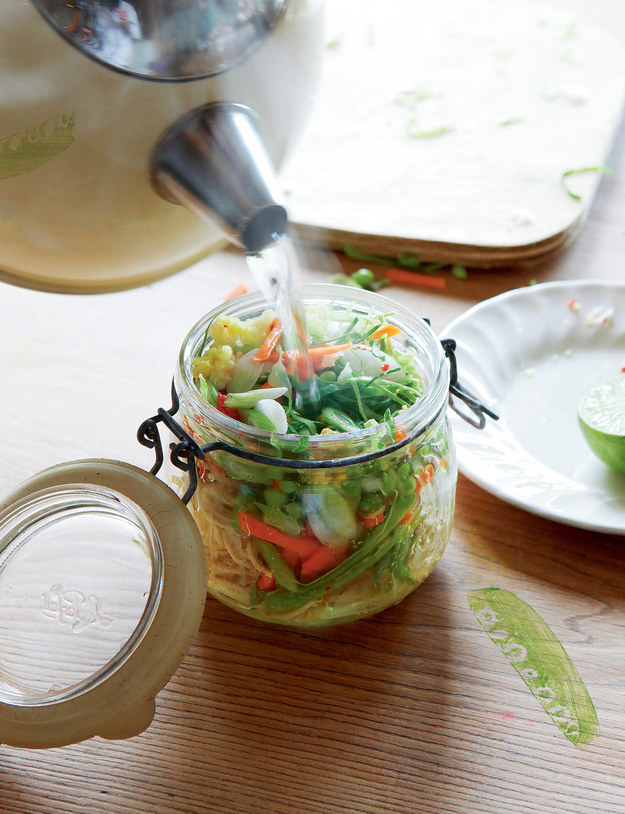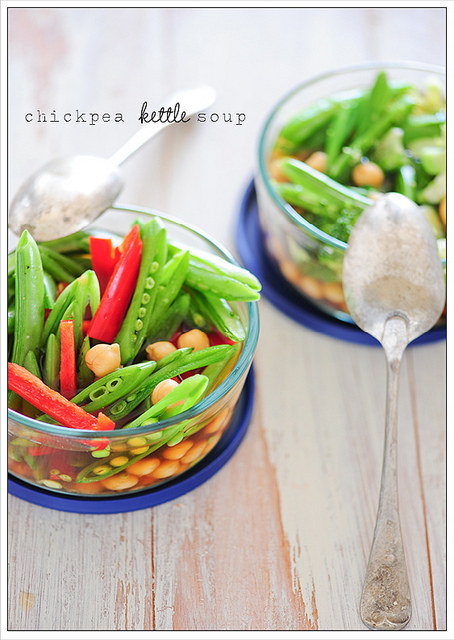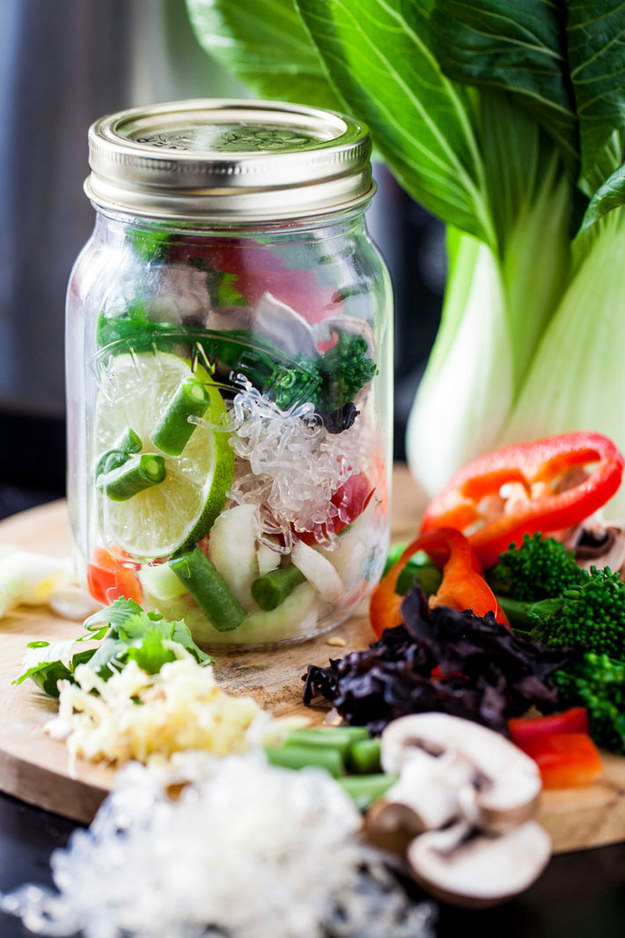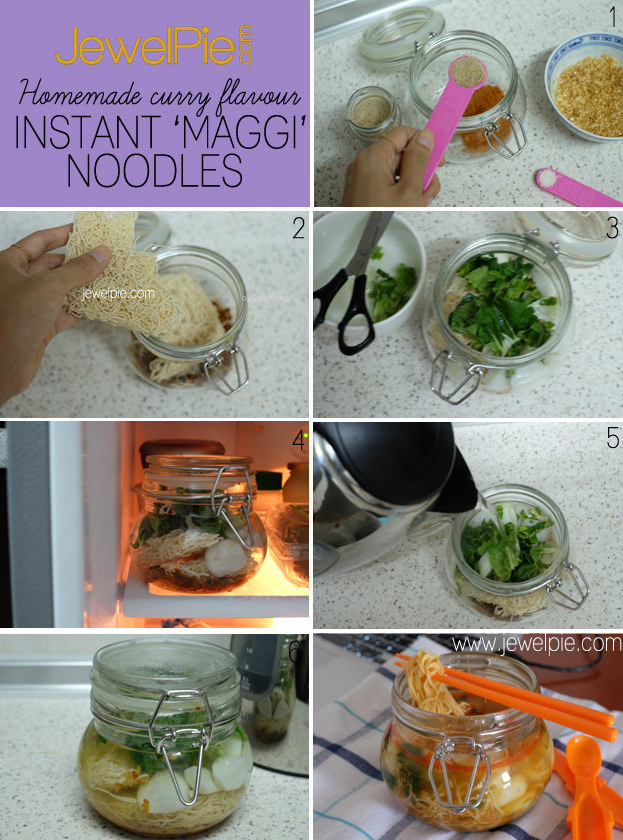 Ik ben gewoon al aan het watertanden bij de foto's! Wat een ontzettend leuk idee! En mocht je wat minder koolhydraten willen eten, dan kun je de noedels natuurlijk super makkelijk vervangen met courgette slierten! 🙂 Ik denk, dat dit nogal een dingetje gaat zijn voor mij deze herfst en winter. Nu al enthousiast over! Kenden jullie dit al? Ben ik nou laat? Ik kende wel de salades in de Mason Jar, maar de soep nog niet! En check even deze site voor stap voor stap uitleg en fijne inspiratie!