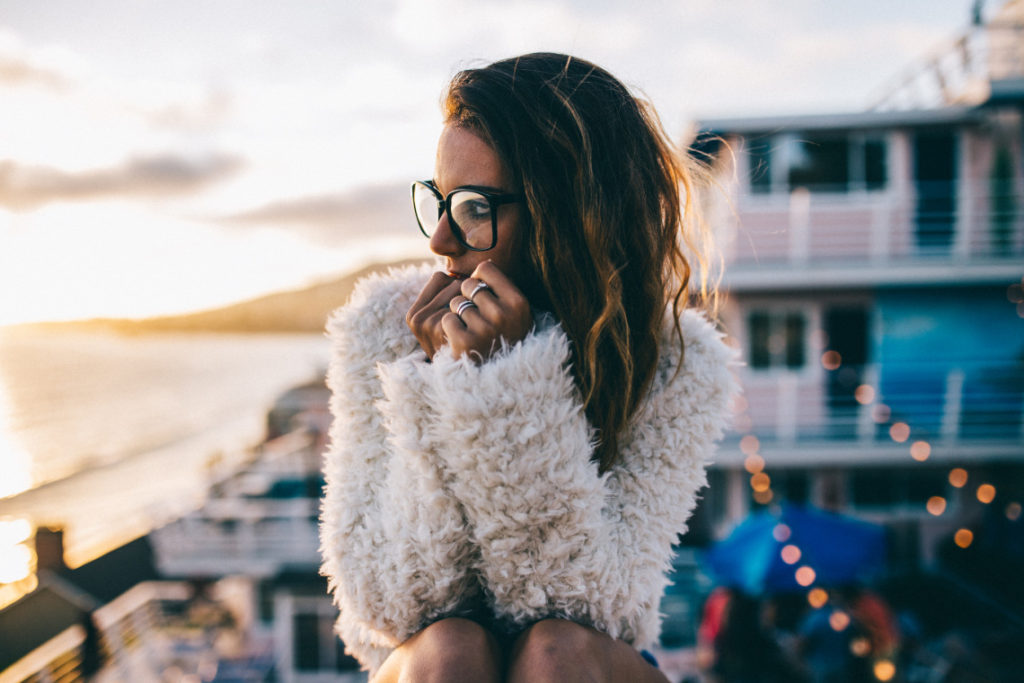 Jezelf leren kennen, begrijpen en waarderen is me toch een proces. Een blijvend proces. En waar de één het al heel vroeg in het leven door heeft hoe dit principe werkt, heeft de ander er alsmaar moeite mee.
Als er iets is wat ik je in ieder geval uit eigen ervaring kan vertellen, dan zijn het wel deze 5 oncomfortabele dingen / gedachtes. 
1. Als je denkt dat je meer zou kunnen halen uit je leven, heb je waarschijnlijk gelijk
Ik kan dit beschrijven als een jeukend gevoel. Wanneer je niet écht content bent en je om je heen kijkt met de gedachte dat je wel degelijk meer uit jouw leven kan halen dan je nu doet: dan heb je waarschijnlijk ook gelijk. Je hebt twee keuzes wat mij betreft:
Besluiten dat je aandacht gaat besteden aan het veranderen van je situatie zodat je wel meer uit je leven haalt, extern. Baan, huis, relatie, fysieke lichaam. 
Besluiten dat je aandacht gaat besteden aan het veranderen van je situatie zodat je wel meer uit je leven haalt, intern. Mindset, zefliefde, zelfontwikkeling, etc. 
2. Als je een rijk leven wilt, zul je perfectie moeten opgeven
Met rijk bedoel ik niet qua geld, maar het hebben van een vol en gelukkig leven. Perfectie is zo subjectief dat het niet te realiseren valt. Het trieste lot wat jij niet wilt is na jaren erachter komen dat je een groot deel van je leven verspild hebt door het streven naar een perfect beeld. Toch? Het kan eng zijn om perfectie, wat het in jouw ogen betekent, op te geven omdat je misschien bang bent dat je helemaal niet meer je best zult doen of zult streven naar beter. Niets is minder waar, je kunt altijd streven naar een stapje hoger, zolang dit gepaard gaan met een gelukkige jij in het nu zal je leven rijk aanvoelen. Rijk en gelukkig.
Dus investeer in tijd en energie om erachter te komen hoe dit er voor jou uit ziet.
3. Niemand denkt zoveel over jou als jij over jezelf
Iedereen is zo druk met zijn eigen leven en zijn eigen problemen. Dat kan een heel fijn gevoel zijn, vooral wanneer je je constant druk maakt om wat anderen over je denken en van je vinden. De ander kan 5 tellen iets van je vinden en vervolgens de overige 23 uur, 59 minuten en 55 seconden zich druk maken om andere problemen, in zijn/haar eigen leven. Terwijl jij misschien uren de dag door gaat en je constant druk maakt om wat de ander wel niet van jou zou vinden.
Als je al deze tijd en energie kon besteden aan het focussen op leuke en mooie dingen in jouw leven, worden niet alleen je dagen leuker maar zul je je ook kunnen focussen op hoe je je als mens, voor jezelf, kunt ontwikkelen. Lijkt me veel boeiender voor jezelf 😉
4. Het willen inzien dat verandering bij het leven hoort, is de helft van de strijd
We zijn als mens geprogrammeerd om de meest comfortabele situatie te omarmen en daarin te blijven. Wanneer er zich verandering voordoet, gaan we ons verzetten. Het is een natuurlijk instinct maar helaas weerhoudt het ons juist van het ervaren van mooie dingen: the magic happens outside of your comfort zone.
Hoe vaker je te maken hebt gehad met verandering en hoe vaker je hebt ervaren dat het je keer op keer iets heeft bijgebracht, in positieve zin; hoe beter je kunt inzien dat verandering goed is. Niet alleen dat, maar dat het bij het leven hoort.
Streven naar een leven zonder enkele verandering lijkt misschien comfortabel, maar het gaat gepaard met 0,0 groei. En daar wordt je op lang termijn geen gelukkiger mens van. Het willen inzien dat verandering bij het leven hoort en dit ook te herkennen wanneer het zich voordoet, is wat mij betreft al de helft van de strijd. Het is niet makkelijk, maar het kan helpen om het te herkennen en je af te vragen wat deze verandering voor leerproces met zich meebrengt.
5. Je bent nooit compleet en je hoeft niets te verantwoorden
Je leven zal constant ontwikkelen en je hebt geen verantwoordelijkheid om dezelfde persoon te blijven. Je mag veranderen, je mag mee ontwikkelen en je mag steeds meer van jezelf gaan houden, ongeacht. Je hebt maar een paar belangrijke doelen in het leven als je het mij vraagt: en deze zijn om zoveel vol mogelijk te leven in het hier en nu, om te geven aan de wereld en te blijven ontwikkelen als mens.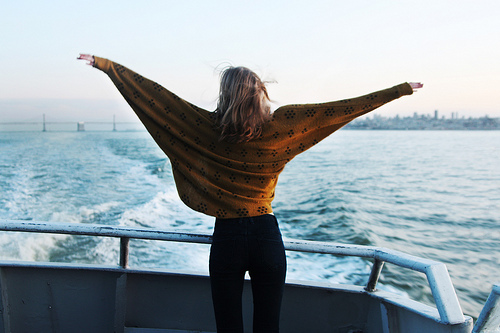 Alles eromheen is enkel detail en is geen verantwoording verschuldigd.
Foto's: Instagram / Elliott Dunning, 
BewarenBewarenBewarenBewaren
BewarenBewaren