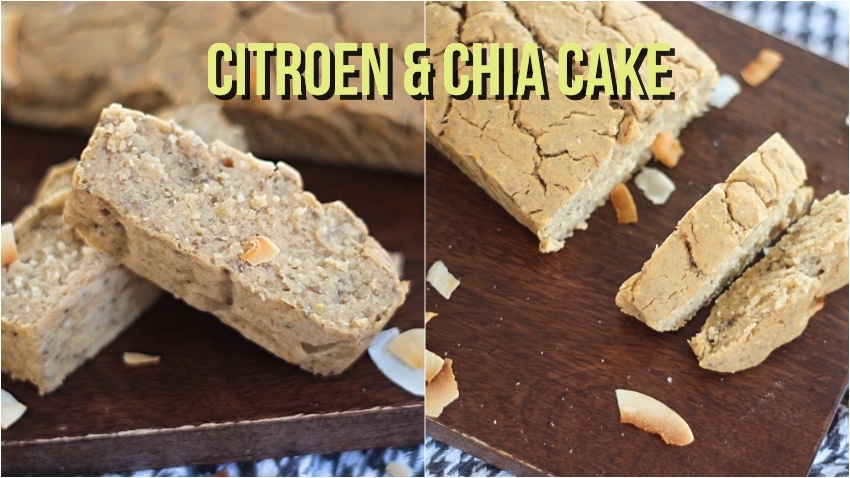 Een citroen cake die smeuïg genoeg is om je vingers bij af te likken. Met de chia zaadjes voor een kleine 'crunch' brengt het geheel heel goed in balans. Ik moest gewoon de woorden "zo lekker" in de titel zetten omdat het onderdeel is van het recept. Heerlijk met een kopje koffie of thee 🙂 
Wat heb je nodig voor 1 cake waar je zo'n 8 dikke stukken uit kunt halen:
70 gram havermout
65 gram vanille (vegan) eiwitpoeder / gebruik 65 gram havermout extra als je geen eiwitpoeder gebruikt.
1/4 theelepel bakpoeder
1/4 theelepel baking soda
1 eetlepel chia zaad
1 citroen, sap en rasp van de schil
1 ei
1 banaan, met een vork 'geplet'
2 eetlepels honing of maple syrup (ahornsiroop)
120 ml amandelmelk (of ander plantaardige melk)
(kokos)olie om in te vetten
Verwarm de oven voor op 175 graden Celsius.
Doe de havermout in een keukenmachine om er een 'meel' van te maken. Voeg vervolgens alle andere droge ingrediënten toe (eiwitpoeder, bakpoeder, baking soda) en meng het geheel; met een vork of in de keukenmachine.
In een aparte kom, voeg je de natte ingreiënten (citroensap, ei, geplette banaan, honing, amandelmelk), meng dit geheel met een vork. Voeg vervolgens de citroenrasp en chia zaad toe en meng het even door. Voeg deze kom met natte ingrediënten toe aan de keukenmachine of kom met droge ingrediënten en mix het geheel (kan nog steeds met een vork als je wilt. Als alles goed gemengd is, is het tijd om het beslag over te gieten in een cakevorm.
Je kunt de cakevorm alvast invetten of een velletje bakpapier erin plaatsen (deze kun je ook invetten als je wilt). Ik gebruik een velletje bakpapier dat ik met een elastiekje vastmaak zodat het niet verschuift; vergeet niet het elastiekje eraf te halen voor je het in de oven plaatst!
In de voorverwarmde oven laat je de cake voor 30-35 minuten gaar worden, dit kan per oven verschillen dus houd je cake in de gaten! Als je er met een vork in prikt waarna het schoon uit de cake komt: is hij klaar!
Ik vind dit het lekkerst als hij nog warm is met een eetlepel yoghurt ernaast, kokos eroverheen én een sterke bak koffie; GENIETEN!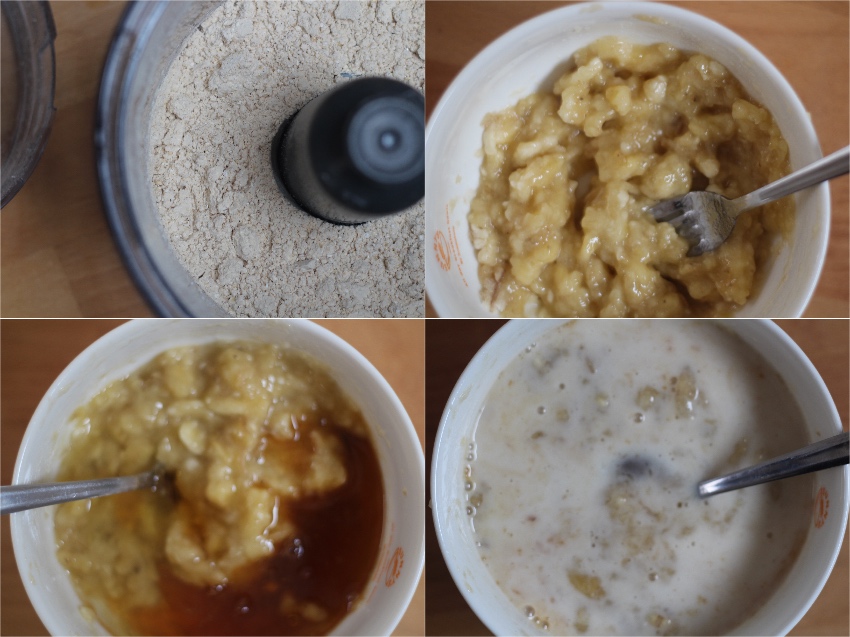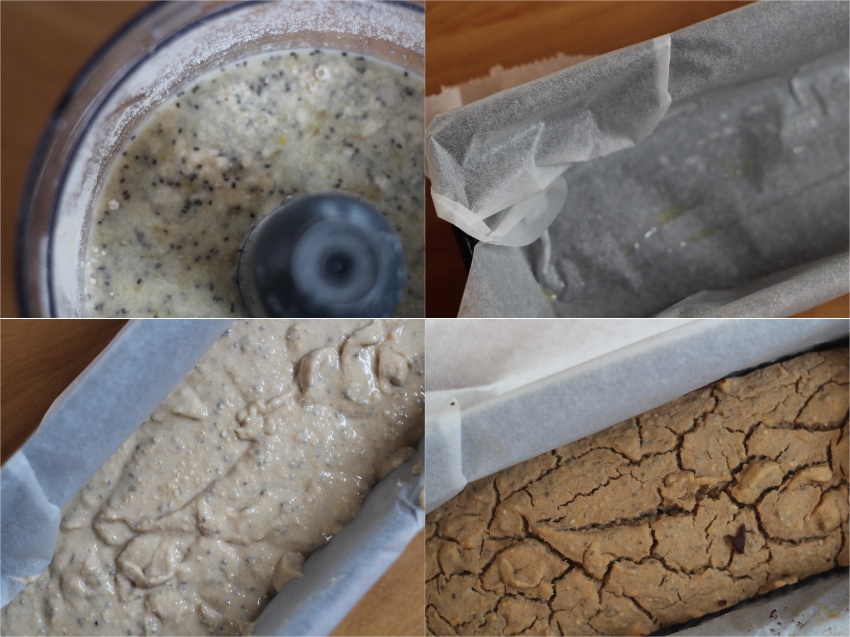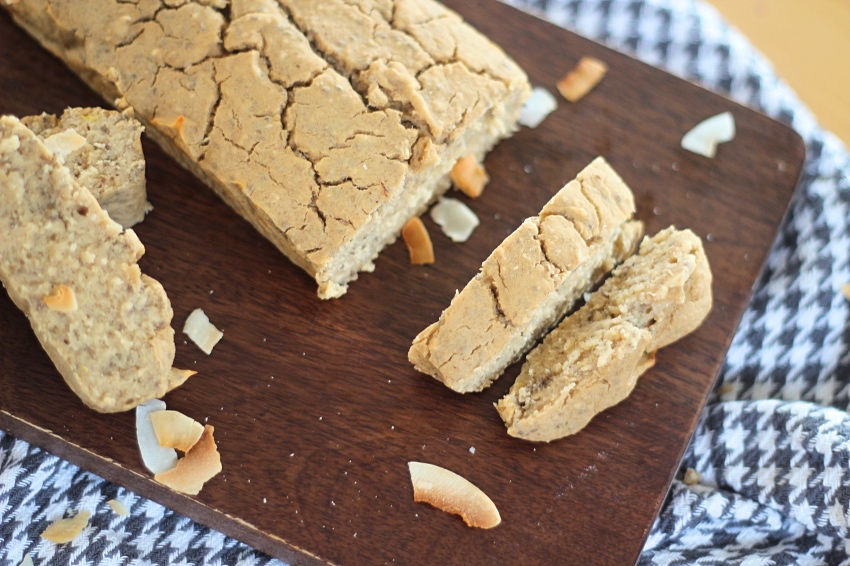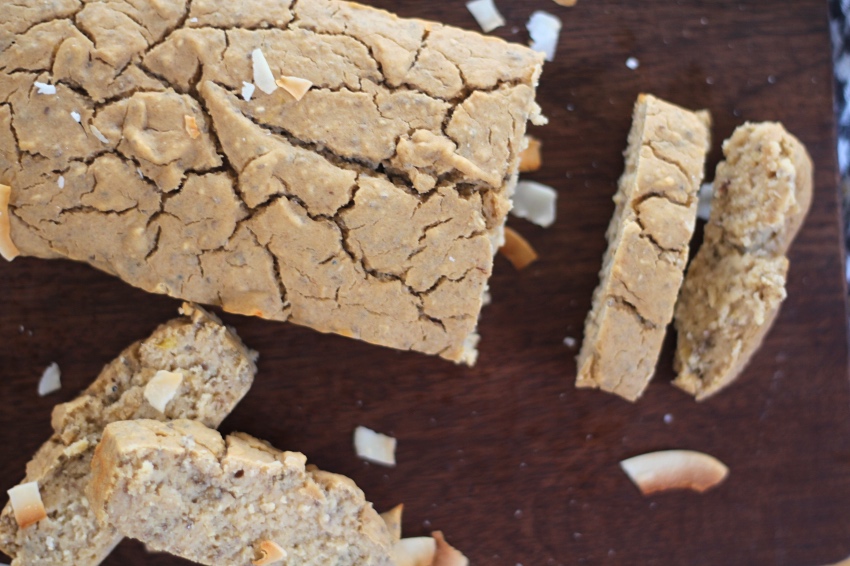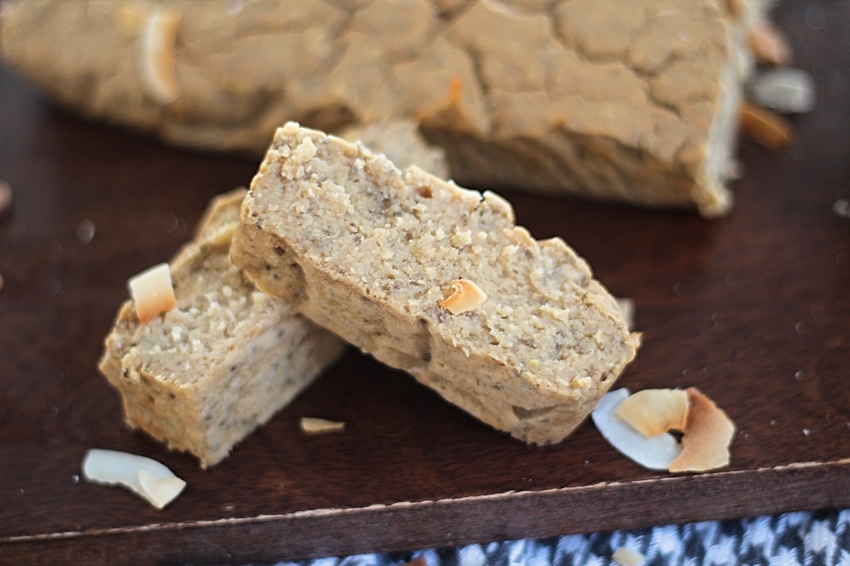 BewarenBewaren
BewarenBewaren