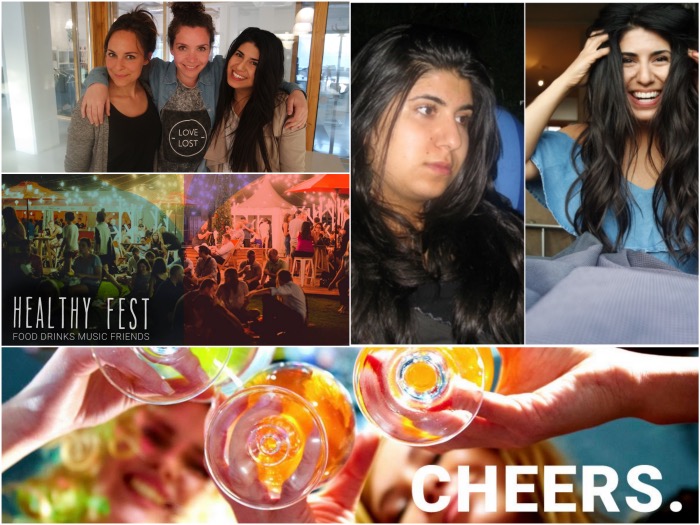 Aankomend weekend, van 3 tot en met 5 juni is het eerste "healthy" festival in Nederland: Healthy Fest! Goed bedacht hoor 😉 
En ik ben er het hele weekend bij, hoe dat zo komt en wat ik ga doen? .. 
Mijn partner in crime in deze blog wereld is al een geruime tijd, zoals de meeste mensen wel weten, Dani van fitgirls. Inmiddels is Charlie van charlies-kitchen ook een bijzondere toevoeging in mijn leven en met zn drietjes kunnen we de wereld aan! Haha, zo voelen wij dat dan. De drie musketiers.
Charlie als ambassadrice van fitgirls.nl en ik als Friend of the Brand fitgirls.nl zullen beide verblijven in de fitgirls cottage en het hele weekend dus aanwezig zijn. Niet alleen dat, we geven samen ook nog eens een workshop! Nee niet over wijn.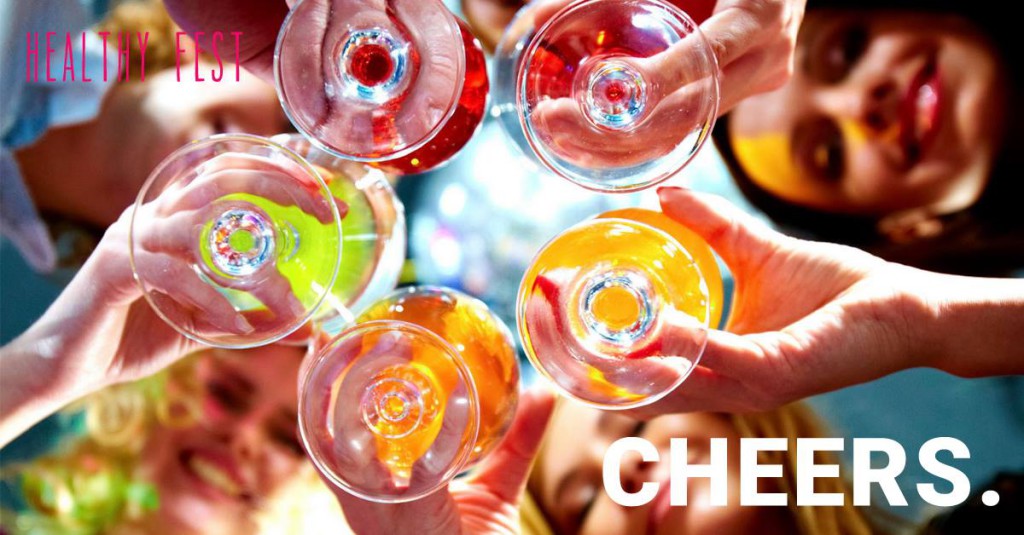 Waarover dan?
Het is voor ons alle drie overduidelijk: we leven in een veeleisende maatschappij en de balans is vaak moeilijk te vinden. Vanuit drie verschillende invalshoeken benaderen we de term 'balans' en vertellen we wat dit voor ons betekent. Hoe we ooit enorm uit balans zijn geweest, wat het met ons heeft gedaan en hoe we nu wijzer zijn geworden en ons eigen balansje hebben gecreëerd.
We gooien het er allemaal uit, voor meer dan 100 man die zich inmiddels hebben ingeschreven via de site van HealthyFest. Hoe bedoel je, kwetsbaar opstellen voor publiek? Achter een laptopje tikken is één ding, maar daadwerkelijk, zonder filters en zonder mooi opgeschreven zinnen voor zoveel mensen staan is compleet iets anders.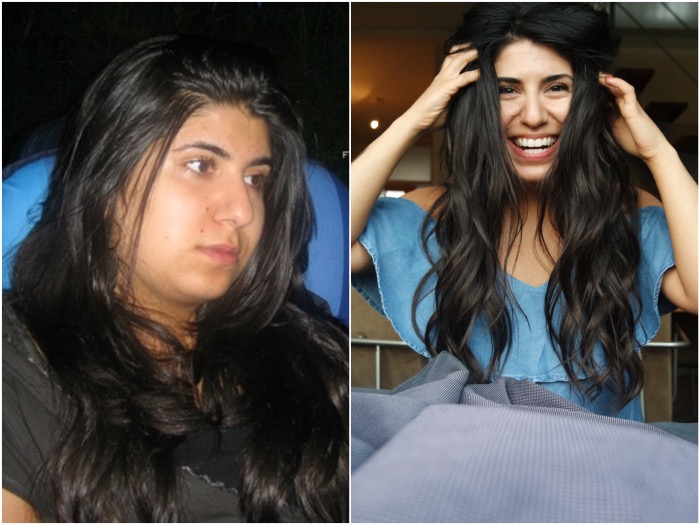 Mensen die je recht kunnen aankijken en live kunnen luisteren naar wat je te vertellen hebt: ja, dat is het andere uiterste.
Presenteren en voor een publiek staan heb ik altijd heel erg uitdagend en leuk gevonden, op school was ik ook altijd de vrijwilliger die haar hand opstak als er een presentatie gegeven moest worden maar dan vertelde je over een opdracht, een onderwerp die je toegewezen kreeg.
Nu vertel ik over mezelf. Over hoe slecht het met me ging, hoe ik de wereld zag, hoe ik de mensen benaderde, hoe ik tegen mezelf sprak met een stemmetje in mijn hoofd en wat het met me heeft gedaan. 
Dat is nét even wat meer uit mijn comfortzone. Zo zullen ook Dani en Charlie hun persoonlijke verhalen delen en geloof me: het is het horen waard. Ik weet zeker dat zoveel mensen herkenning zullen vinden in hun verhalen. De workshop is op zaterdag van 11:00 tot 11:45.
Ben je erbij?
Ik hoop dat je erbij bent! Ik hoop dat ik je eens in de ogen kan aankijken in plaats van via tekst op mijn beeldscherm en natuurlijk hoop ik te knuffelen (hippie die ik ben). Als je er niet bij bent hoop ik dat je voor ons duimt, dat alles goed zal gaan 🙂 Ik heb er in ieder geval ONTZETTEND veel zin in! Het beloofd een prachtig weekend te worden vol goede energie! Natuurlijk grijp ik ook mijn kans om aan Yoga te doen, past weer mooi in mijn Yoga maand 🙂 #TeamFitgirls !