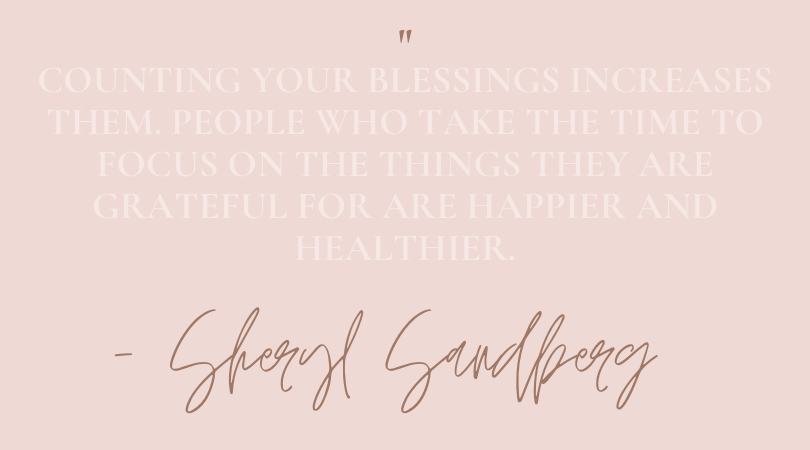 "Counting your blessings increases them. People who take the time to focus on the things they are grateful for are happier and healthier."

— Sheryl Sandberg
De quote waar ik deze week mee wil afsluiten is er één die me doet denken aan The Secret en hoe dit mijn hele leven heeft veranderd. Echter vergt deze denkwijze wel dagelijks werk en oefening en daarom wilde ik deze quote posten als reminder.
Heb je wel eens een nieuwe auto gekocht waarna je overal die auto ziet? Of wil je zwanger worden en zie je overal zwangere vrouwen? Zo gaat het met alles waar je je op focust of wat je aandacht vraagt – je ziet er meer van.
Dus wanneer je je gaat focussen op de mooie dingen in je leven – de dingen waar je dankbar voor kunt zijn, dan zul je er ook steeds meer van zien!