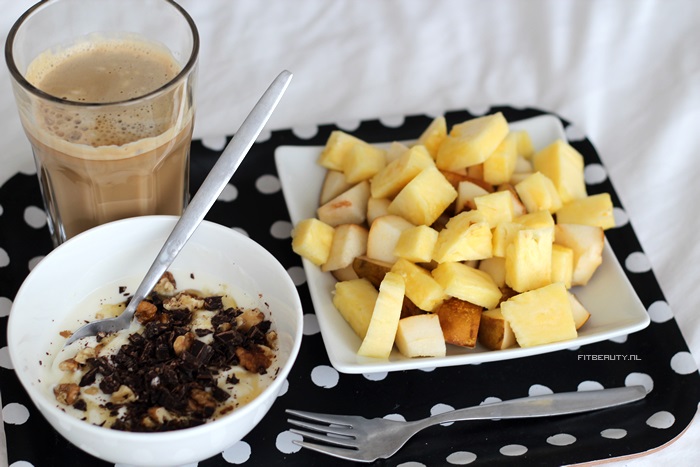 Het viel me laatst ineens op dat iemand zei "ja, want om af te vallen moet ik wel 5 maaltijden per dag eten" en toen dacht ik, is dat wel zo? Wie heeft dat eigenlijk bepaald? En hoe zien 5 maaltijden er dan uit? Kun je ook  net zo goed 3 maaltijden per dag eten voor hetzelfde effect? of 6? of 7?
Hoe te bepalen hoeveel maaltijden je per dag moet eten.
Waar het allemaal op neer komt is het volgende: de hoeveelheid maaltijden die het beste is om af te vallen, is de hoeveelheid die bij jouw leefstijl past. Omdat dit betekent dat je het volhoudt voor een langere periode, en dat is de sleutel tot afvallen: consistentie voor een langere tijd. Je kunt afvallen met 3 maaltijden per dag, met 7, of met alles wat daar tussenin zit.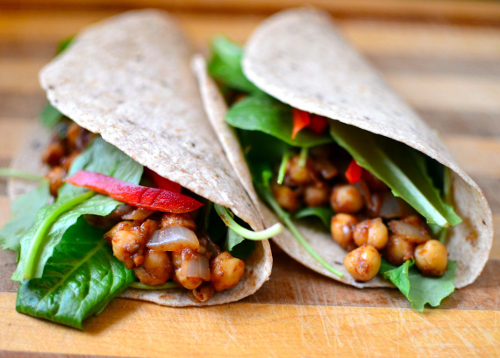 Succes komt voort uit consistentie.
Ik heb allerlei manieren van eten geprobeerd, het verschrikkelijkste vond ik op dieet gaan en eten wat me voorgeschreven werd. In mijn leven heb ik vele malen het Sonja Bakker dieet gevolgd (nooit helemaal goed en maximaal 3 weken), daarbij at je 3 hoofdmaaltijden en 3 tussendoortjes. Dit beviel me in principe wel, maar het was zó weinig dat ik soms meerdere "eetmomenten" in één keer at. Ik at dan bijvoorbeeld mijn tussendoortje na het ontbijt tegelijk met mijn lunch en het tussendoortje daarna. Dat betekende dat ik vanaf een uur of 11 volgens mijn dieet niets meer mocht eten tot het avondeten: verschrikkelijk!
Dat heb ik voorgoed afgezworden (vele jaren geleden) en ik probeer nu vooral te eten wanneer ik honger heb, behalve bij het ontbijt, dan heb ik eigenlijk geen honger, maar eet ik toch wel wat. Probeer niet teveel te focussen op wanneer er weer 2 of 3 uur voorbij zijn zodat je weer wat kunt eten, want dat betekent vaak dat je in eerste instantie niet genoeg hebt gegeten én zo ben je de hele dag in je hoofd alleen maar bezig met eten.
De hoeveelheid maaltijden maakt niets uit
Je zult overal van mensen net weer wat anders horen over voeding. En iedereen lijkt het zo zeker te weten, want ze zien er fit uit, hebben een diploma, zijn succesvol etc. Maak jezelf niet gek door al die uitspraken, uiteindelijk komt het neer op wat het beste bij jou past zodat het niet voelt alsof je je hele eetgewoonten door de war moet schoppen terwijl je al gezond eet.
Eet dus niet omdat het "half 6 is en dat is etenstijd" , maar echt wanneer je voelt dat je trek of honger hebt. De enige maaltijd waarvan ik als advies geef om wél te eten ondanks je geen trek of honger hebt is het ontbijt. Puur om het bekende "motortje" te starten.
Weet je niet goed wat je kunt ontbijten? Kijk dan even naar deze artikelen:
Ontdek jouw perfecte ontbijt en Ik heb weinig tijd in de ochtend, hoe kan ik toch een gezond ontbijt eten?