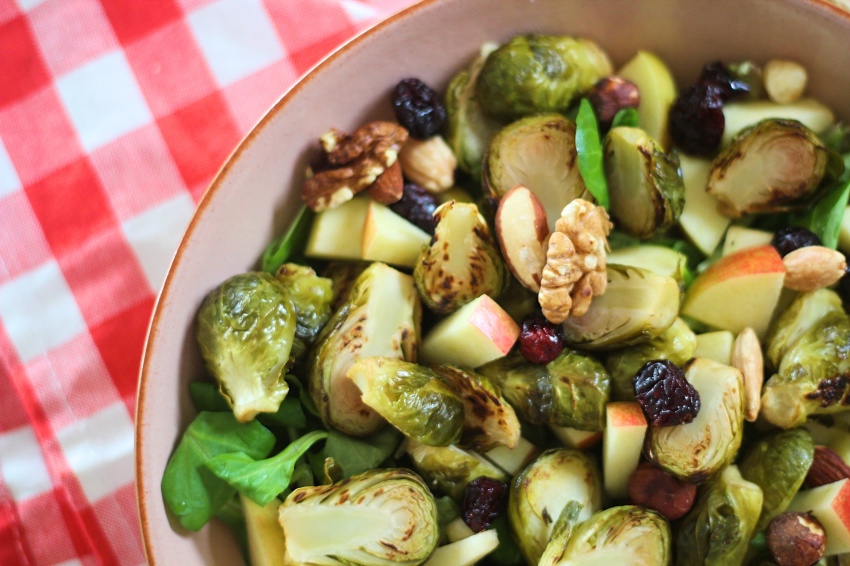 Als je spruitjes op de juiste manier maakt, zijn ze ZO lekker! Hoewel ze een wat slechte reputatie hebben (vooral bij kinderen) is dat naar mijn mening volledig afhankelijk van hoe ze klaargemaakt worden. Helemaal kapot gekookt in een pan water? Bah! Maar met een lekkere marinade in de oven knapperig laten worden? Heerlijk!
Dat is dus precies wat ik vandaag ga delen! Spruitjes op zijn lekkerst. 
Wat heb je nodig?
250 gram spruitjes (of zoveel je wilt)
2 eetlepels (kokos)olie
2 eetlepels maple syrup of honing
1,5 eetlepel appelazijn
1 appel
handje cranberries (gedroogd)
handje noten
sla naar keuze
citroensap, peper en zout
Verwarm de oven voor op 170 graden Celsius. Was de spruitjes en snijd ze door midden. Leg ze op een bakplaat bedekt met een velletje bakpapier. Doe hier nu de olie, maple syrup en appelazijn bij en hussel het geheel (met je handen of een lepel) zodat alles goed bedekt is met deze drie marinade-ingrediënten. Je kunt er nog wat peper en zout bij doen als je dat lekker vindt. Plaats dit in de oven voor zo'n 30 minuten. Check na 30 minuten met een vork of je door de spruit heen kan prikken. Gaat dit moeizaam? Laat ze dan nog even in de oven (10-15 minuten). Gaat dit gemakkelijk? Dan kun je ze eruit halen!
Heb je een grill stand op je oven? Zet deze dan 5 minuten aan voor een mooie bruine bovenkant!
Vervolgens kun je maaltijd bouwen! Ik heb dit met sla gedaan. Snijd de appel in stukjes, verwarm de cranberries en noten eventjes in een pan (daar worden ze heerlijk van!) en gooi alles bij elkaar. Een beetje citroensap eroverheen en klaar is je heerlijke maaltijd!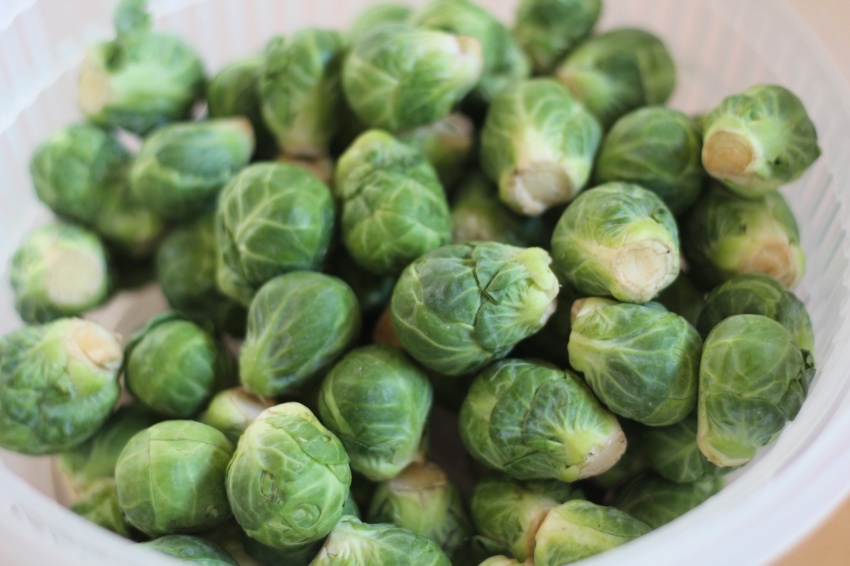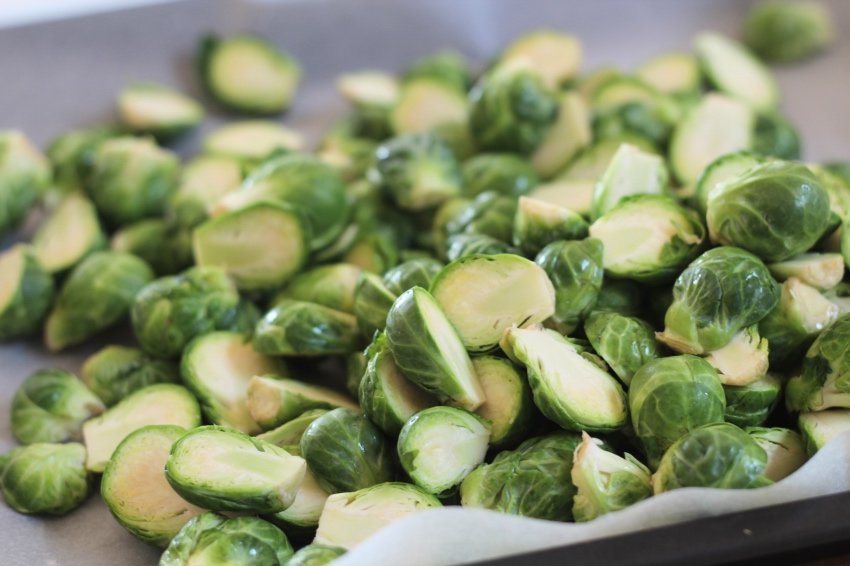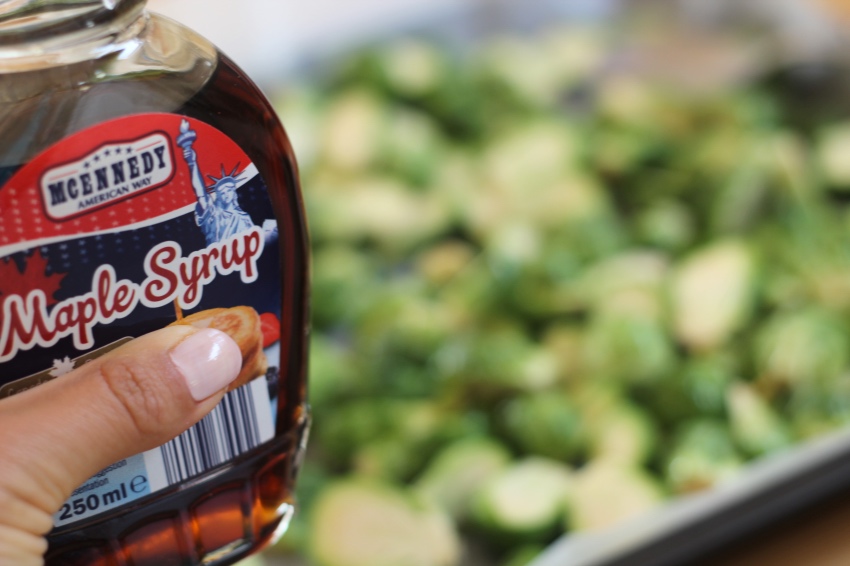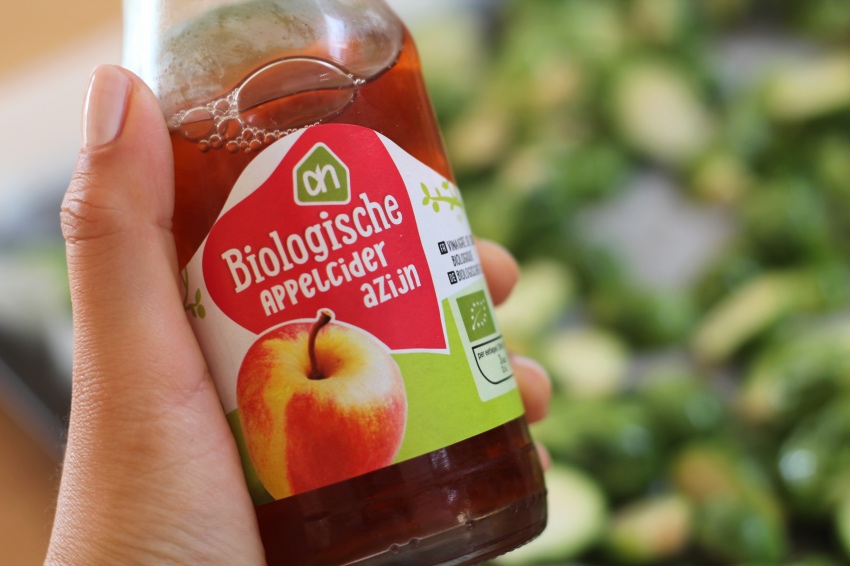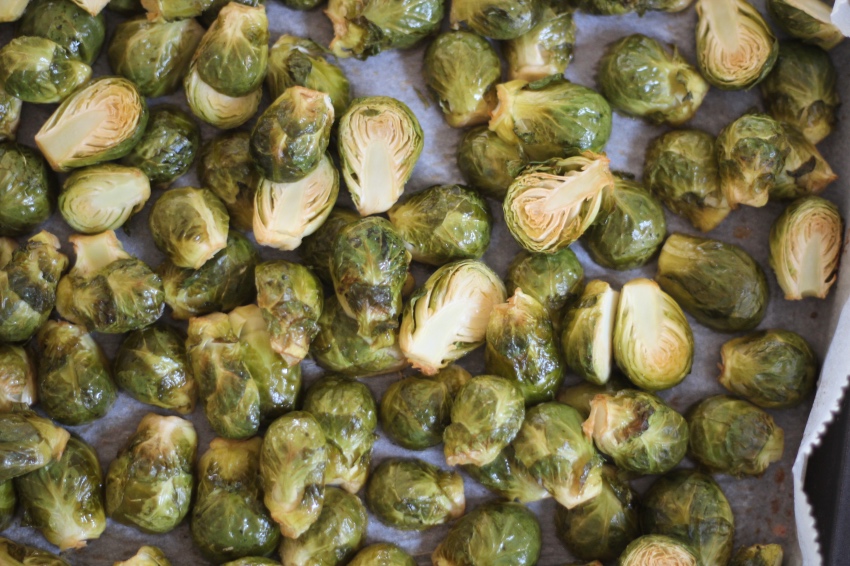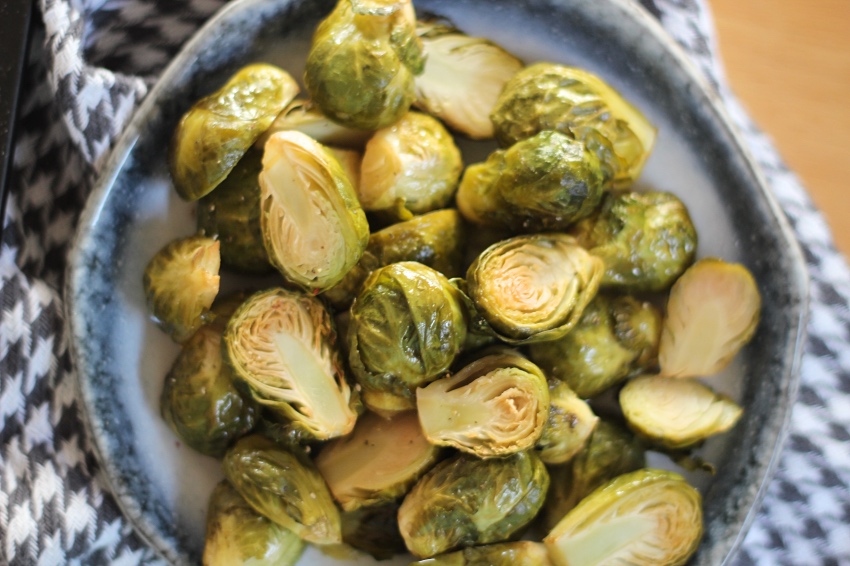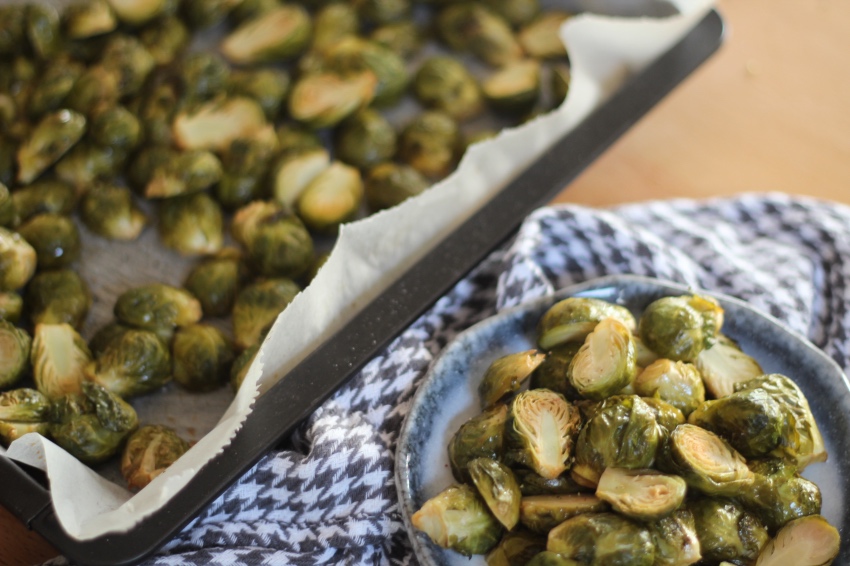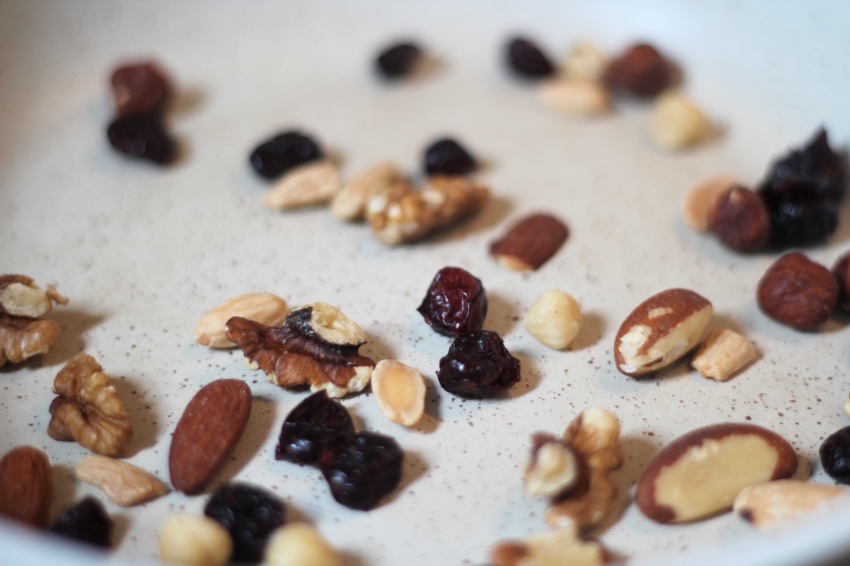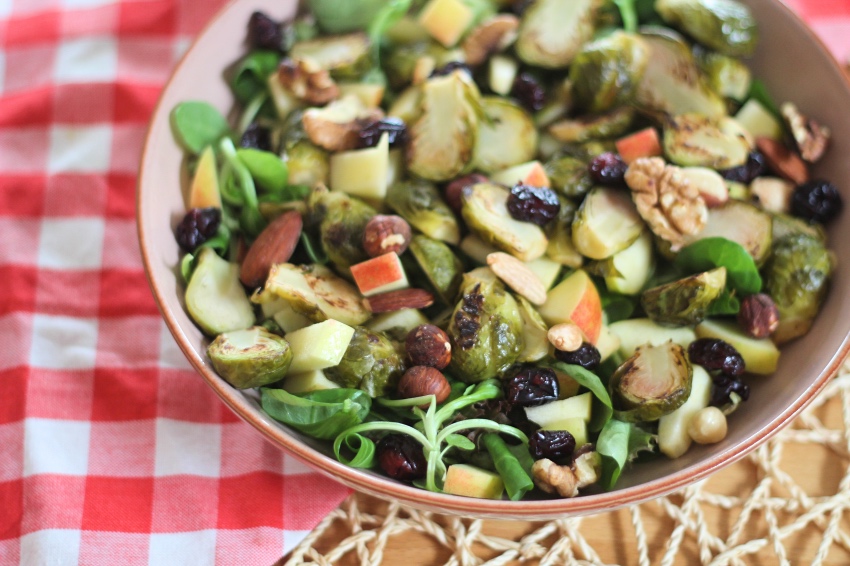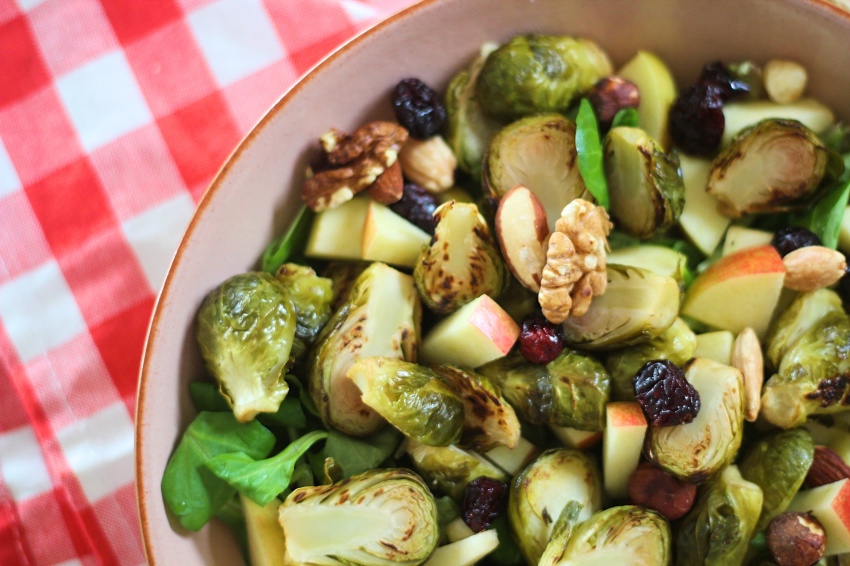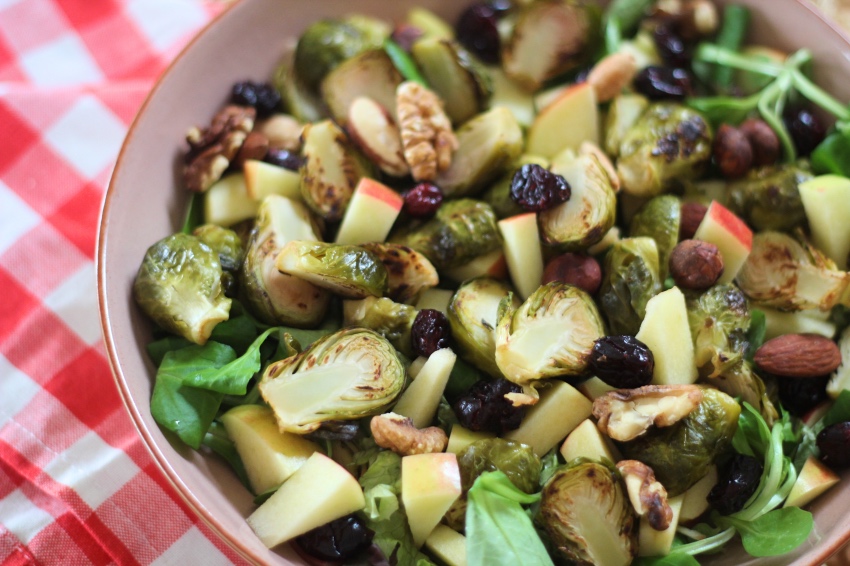 Eetsmakelijk!