Zoete aardappel frietjes zijn een kunst op zich, om ze knapperig te krijgen in ieder geval. Los daarvan is de combinatie met waar je ze in dipt ook een belangrijke vraag. Want aangezien deze frietjes al zoet zijn van zichzelf, gaat mijn voorkeur eens niet uit naar ketchup (zoet), maar naar iets fris.. een heuse yoghurt dip! De kruiden die door de zoete aardappel zitten in combinatie met de yoghurt dip zijn om je vingers bij af te likken! Letterlijk. 
Wat heb je nodig?
Voor de zoete aardappel:
2 Zoete Aardappellen (meer of minder, mag)
3 eetlepels olijfolie
1 eetlepel gesmolten boter
1-2 theelepels paprikapoeder
1 theelepel knoflookpoeder
1/2 theelepel zout
1/2 theelepel komijn
1/4 theelepel gemberpoeder
1/4 theelepel cayenne peper
Voor de yoghurt dip:
200 ml yoghurt (welke variant jij maar wilt)
2-3 eetlepels citroensap
1 theelepel knoflook poeder
1/2 theelepel korianderzaad
peper en zout naar smaak
Verwarm de oven vast voor op 175 graden Celsius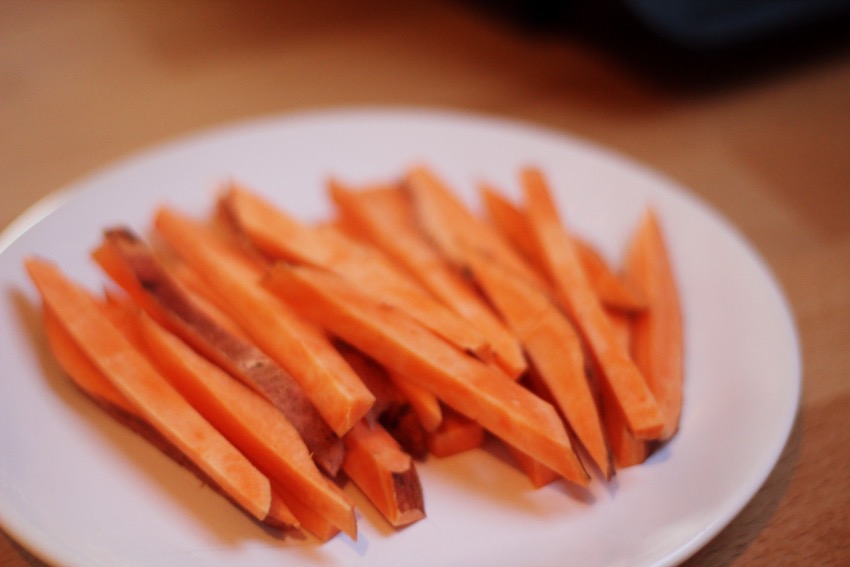 Snijd de zoete aardappel in reepjes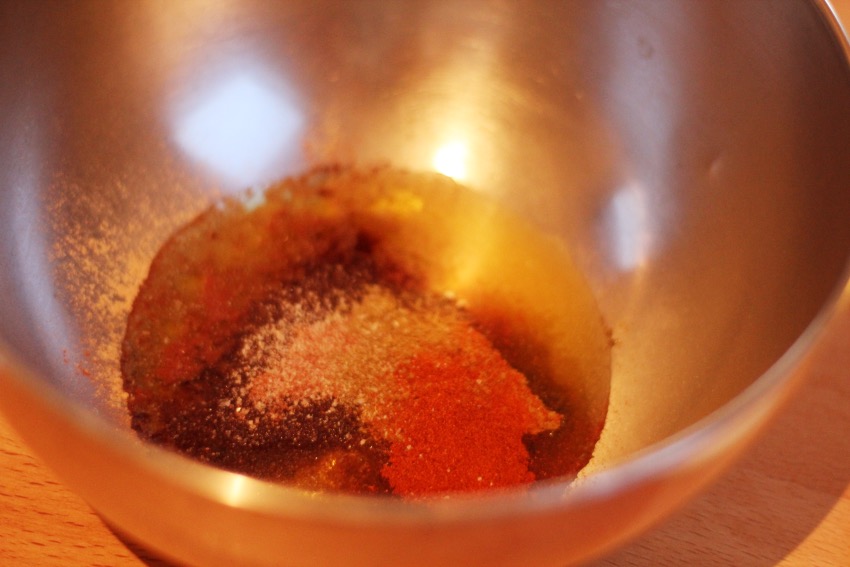 Gooi alle ingrediënten van de 'marinade' bij elkaar in een kom, meng het geheel en voeg dan de zoete aardappelreepjes toe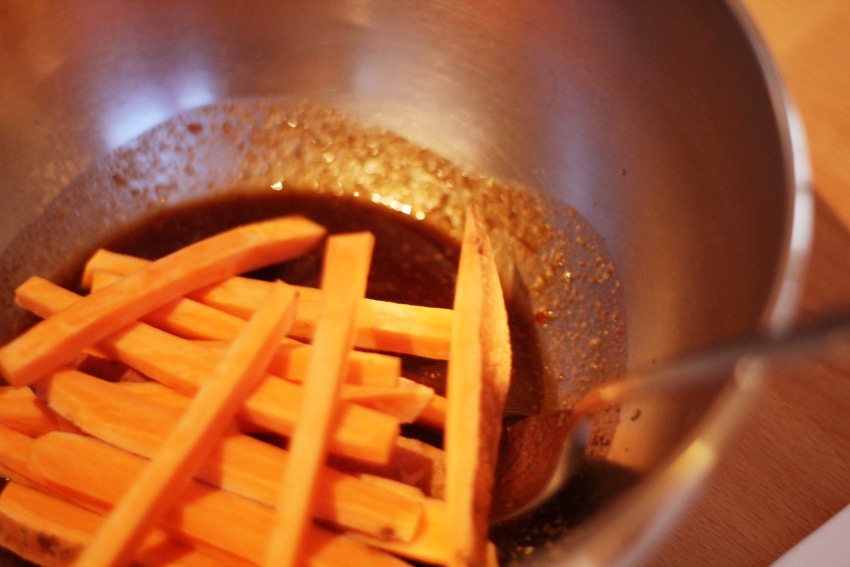 Lekker husselen!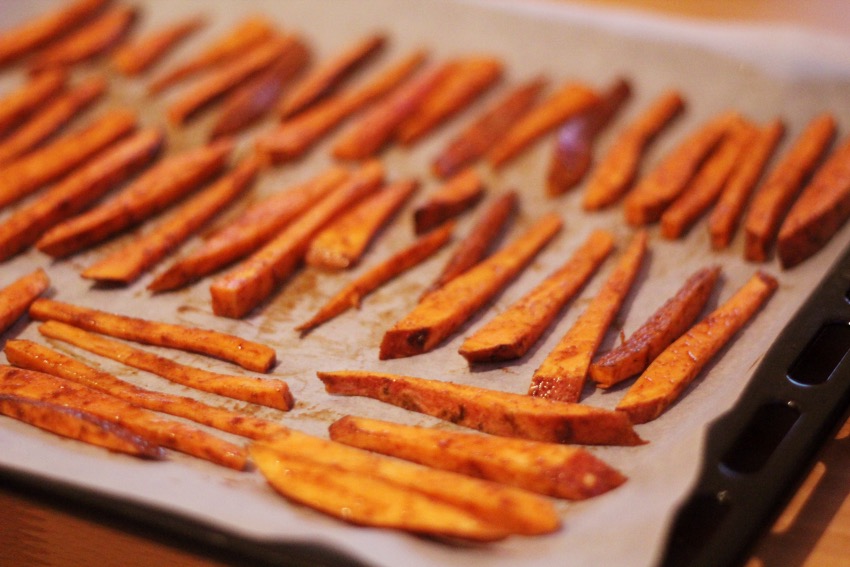 Verspreid de reepjes (frietjes) op een bakplaat bedekt met een velletje bakpapier, het kan zijn dat je twee bakplaten nodig hebt, dat had ik wel. Als je ze los van elkaar laat bakken, heb je de grootste kans dat ze knapperig worden. Plaats dit in de voorverwarmde oven voor zo'n 20 minuten. Na 20 minuten kun je de frietjes omdraaien en weer 20 minuten laten bakken. Mocht je daar geen zin in hebben, dan laat je ze gewoon 40 minuten lekker in de oven bakken. Ook goed!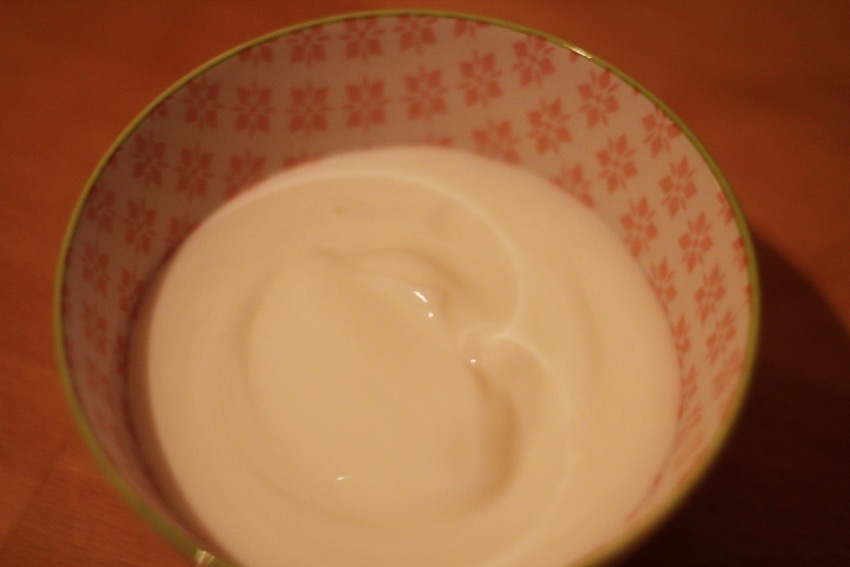 Tijd om de yoghurt dip te maken, eigenlijk heb ik niks anders te zeggen dan dat je alles bij elkaar doet, even roeren, proeven of het op smaak is en eventueel peper en zout toe te voegen tot je het perfect vindt. Zet het in de koelkast om hem lekker koud en fris te serveren bij de warme frietjes.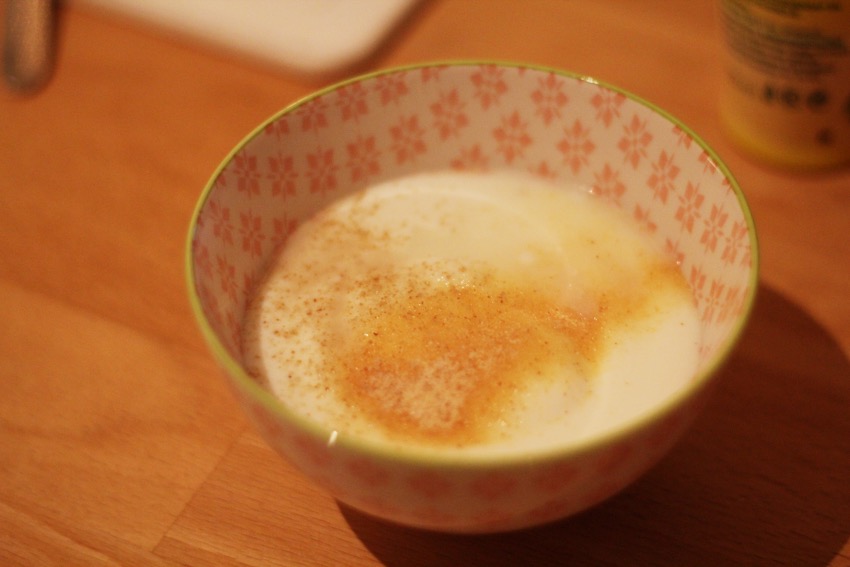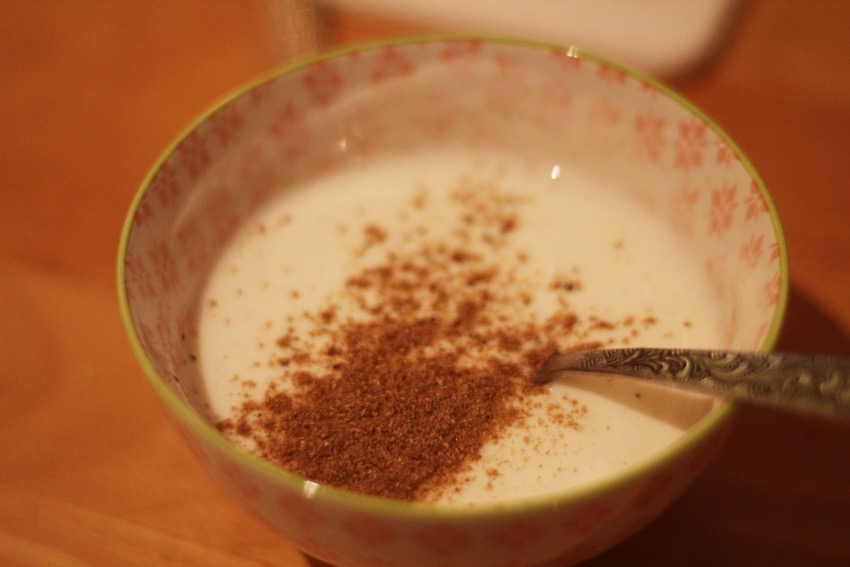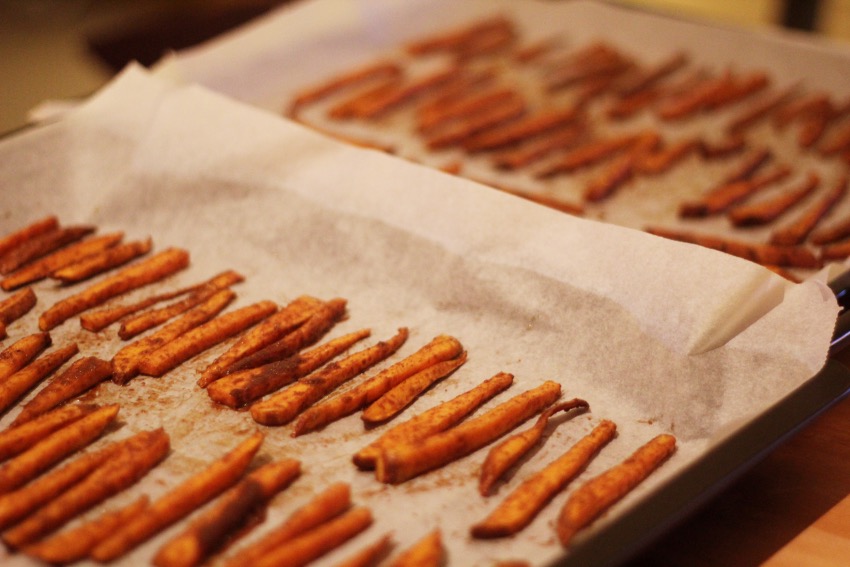 De frietjes kunnen omgedraaid worden, en weer terug in de oven!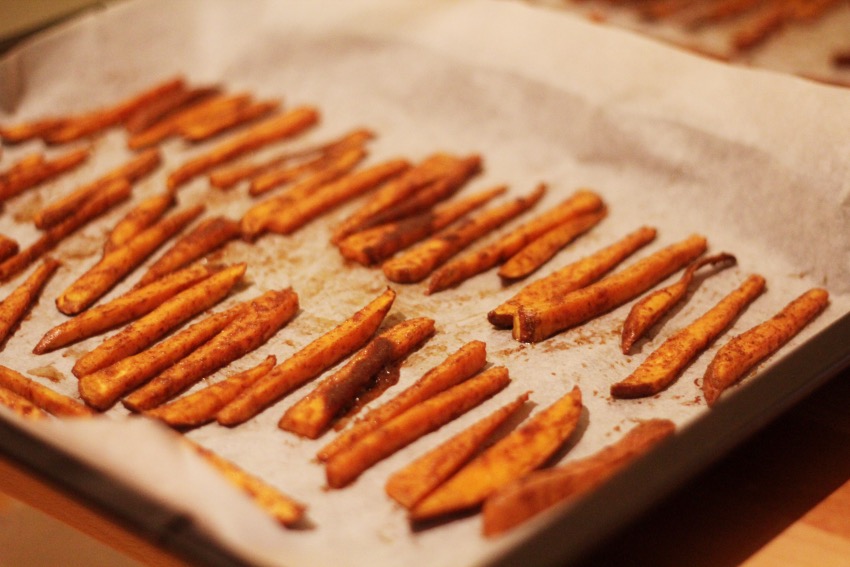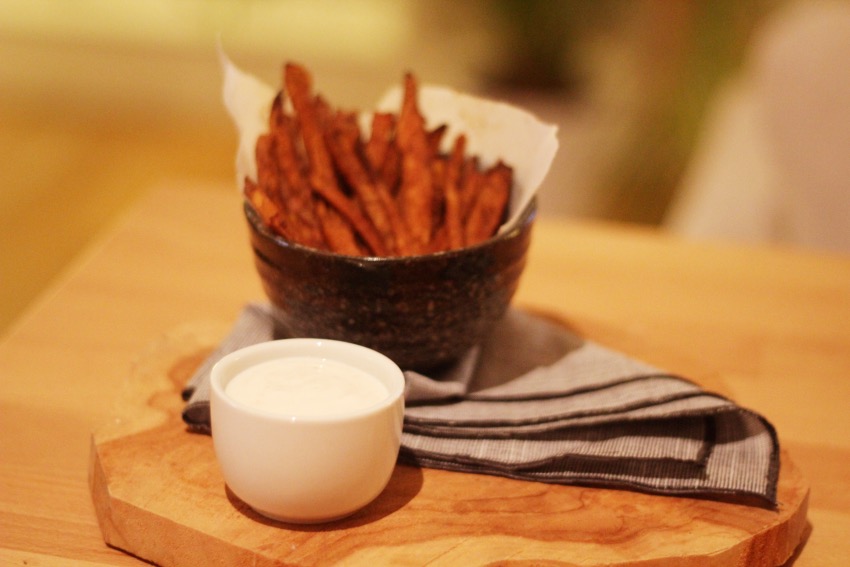 Na 40 minuten is het tijd om aan te vallen! Of eigenlijk, in mijn geval om foto's te maken en uiteindelijk vrij koud op te eten.. Gelukkig hoef jij dat niet, dus enjoy! 😀 Haha.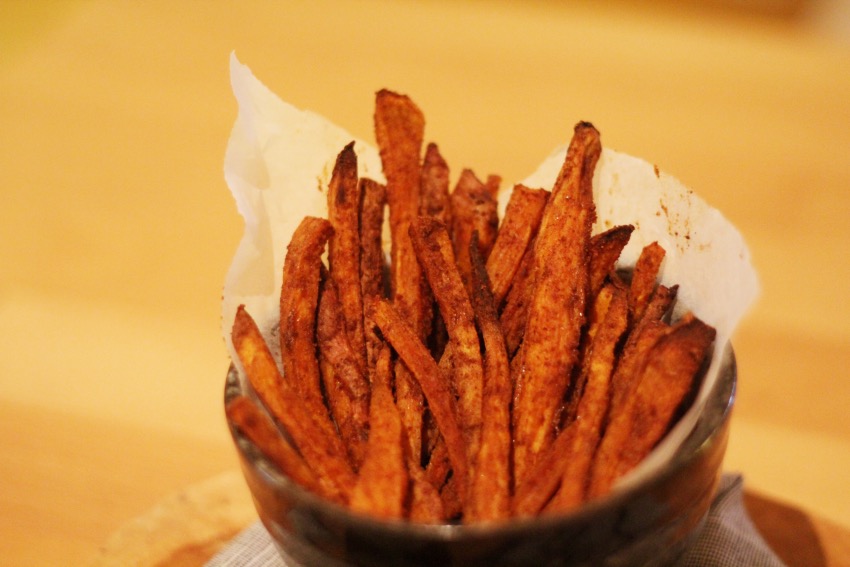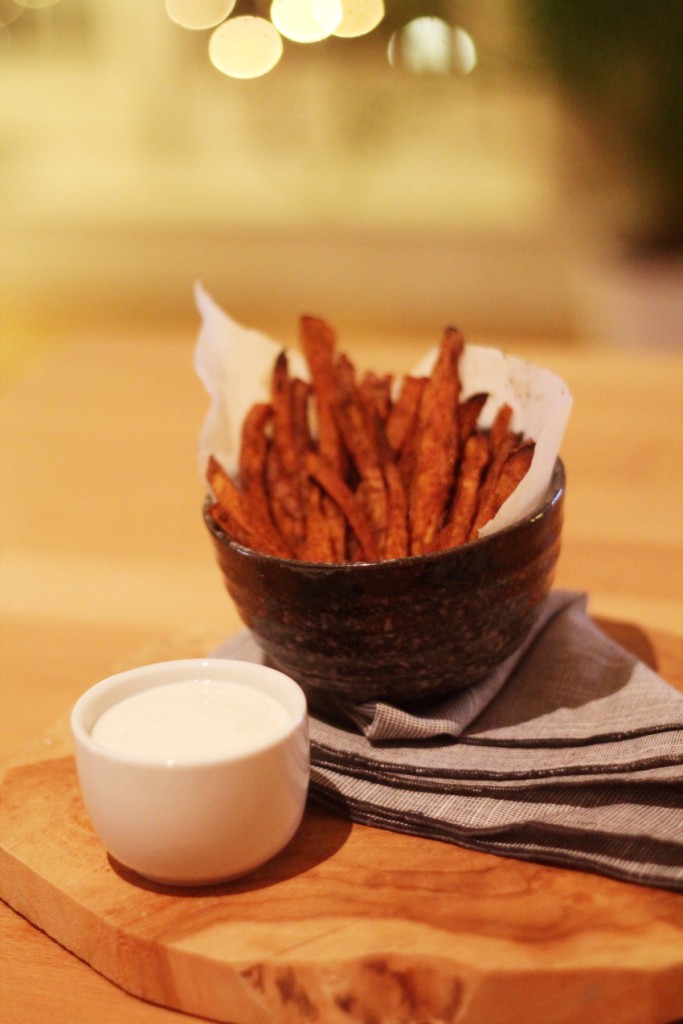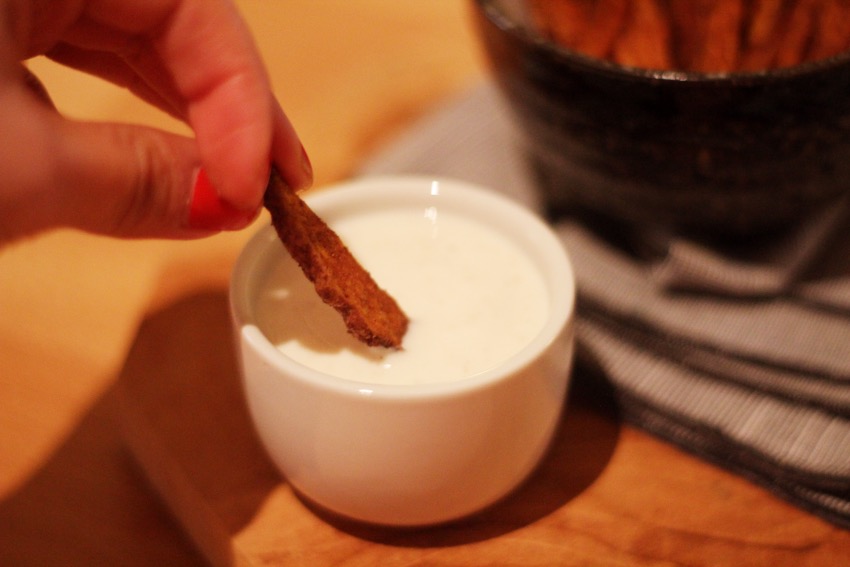 Hmmmmm 🙂