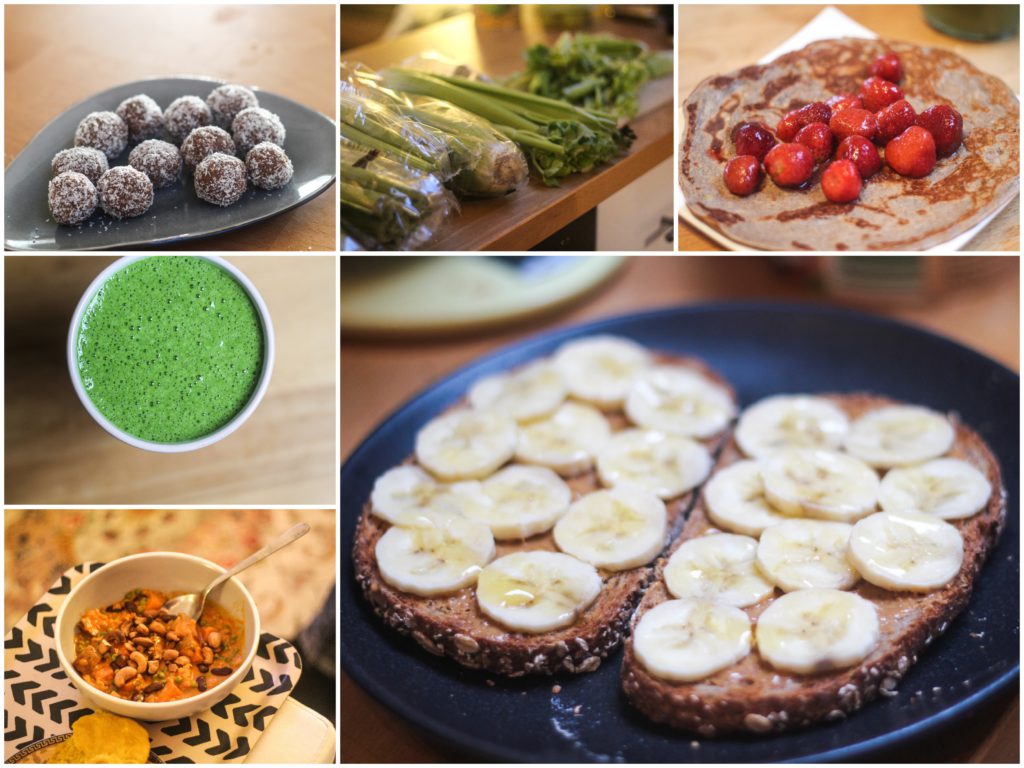 Jahoor, het is weer zover! Tijd voor een nieuw voedingsdagboek bomvol lekkers als je het mij vraagt. Er komt weer een beetje variatie in maar dit gaat altijd heel geleidelijk bij mij. Mocht je wat inspiratie of nieuwe ideetjes nodig hebben, dan denk ik dat dit voedingsdagboek heel goed kan helpen!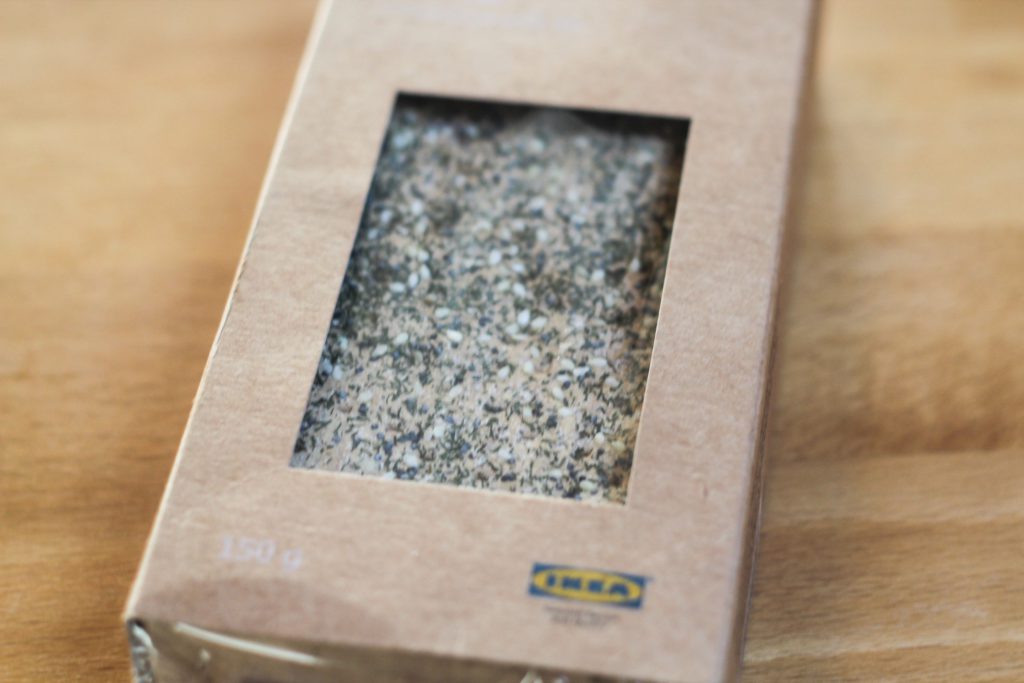 Ik kocht deze mega grote crackers bij de Ikea, er zit dille, maanzaad en sesamzaad op wat het een hele bijzondere smaak geeft.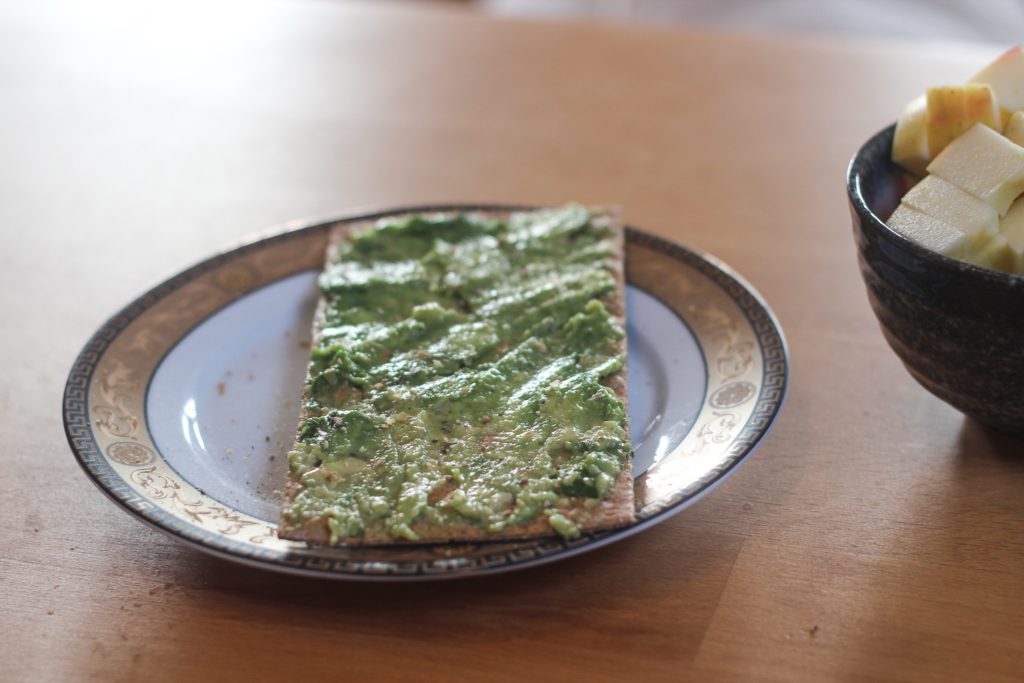 Eén crackers is bijna net zo groot als het hele bord. Ik heb er avocado, peper, zout en wat edelgsitvlokken op gedaan.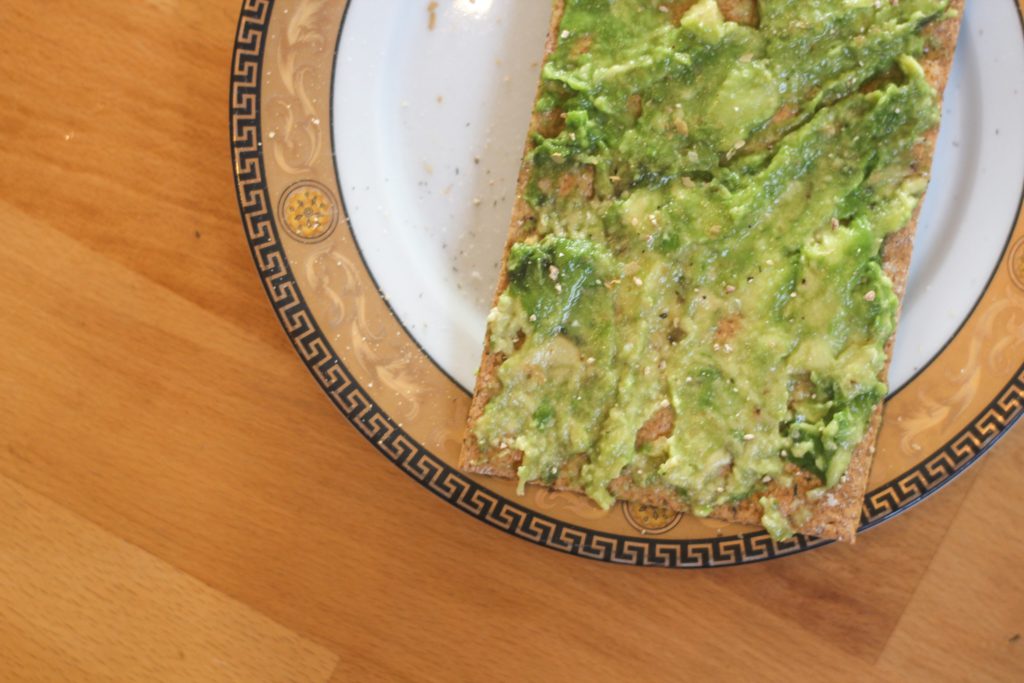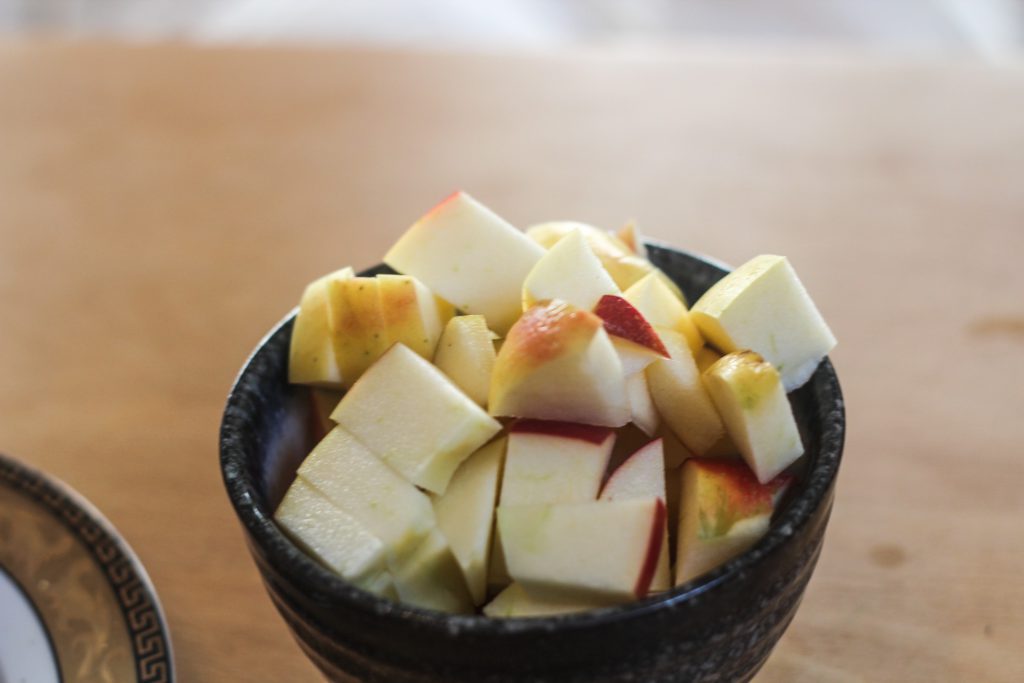 Met een appeltje erbij.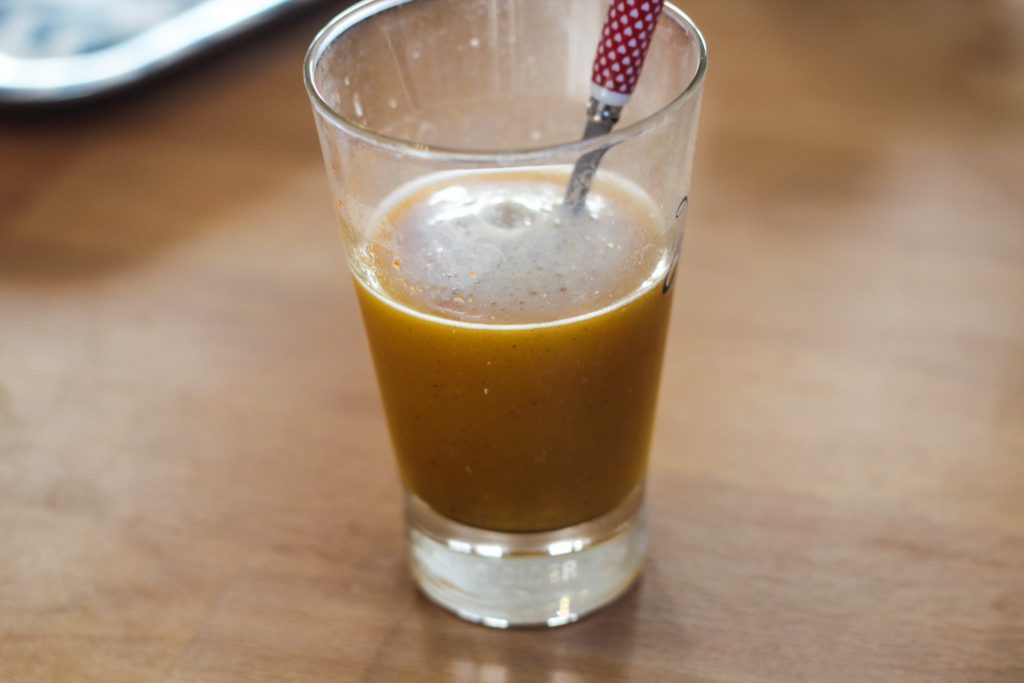 Ochtendshot met appelazijn, citroen, gember, kurkuma, peper, cayenne en maca.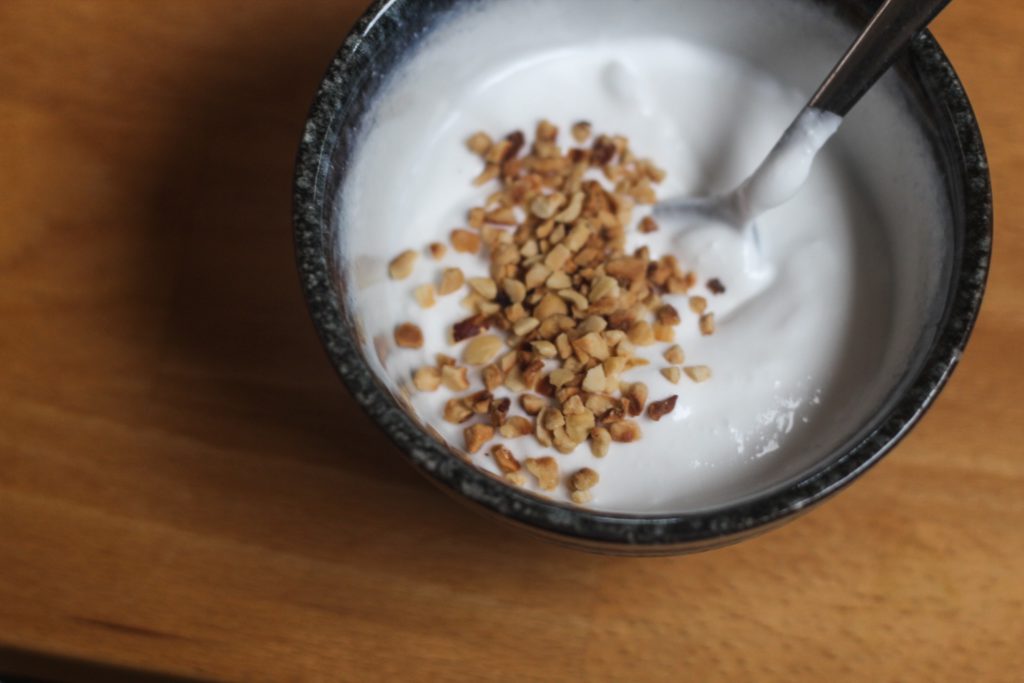 Kokosyoghurt met hazelnoten.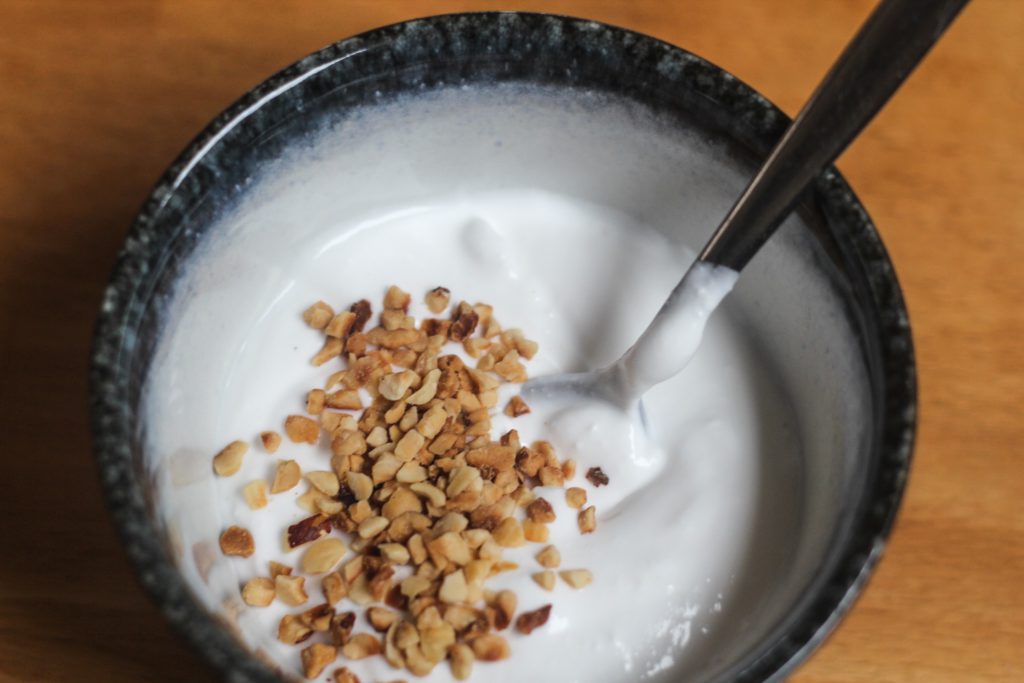 Héél romig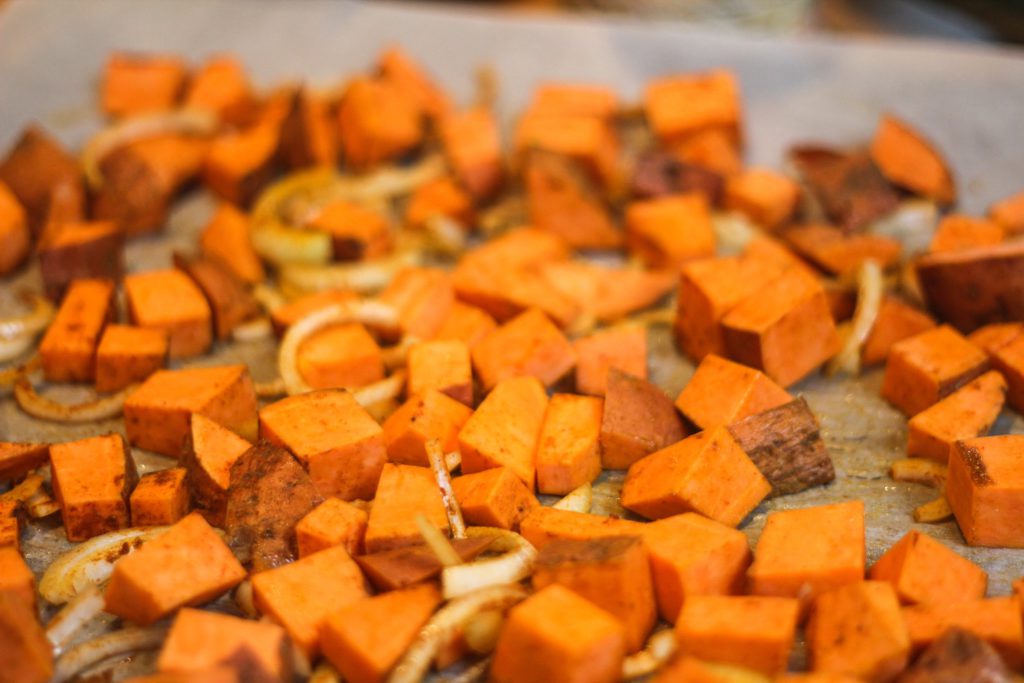 Zoete aardappel met uien uit de oven. De kruiden die ik hier heb gebruikt zijn:
peper, zout
paprika poeder
komijn
kerrie
Met wat olijfolie erbij gaat dit zo'n 30 minuten in de voorverwarmde oven van 220 graden Celsius.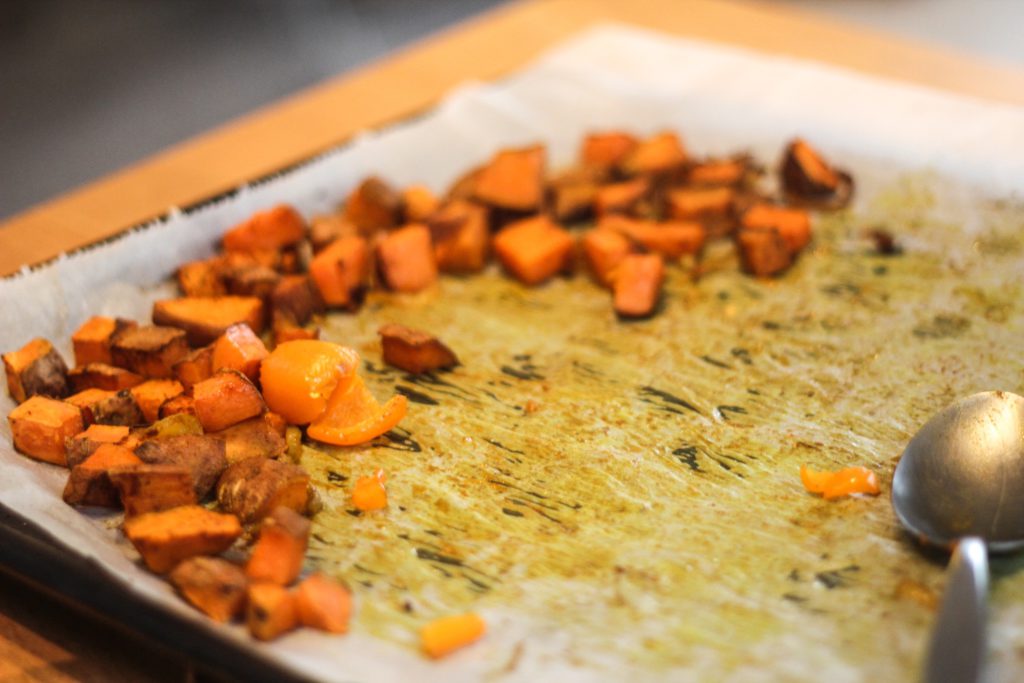 Halverwege deed ik er nog wat paprika bij, aangezien deze minder lang nodig hebben in de oven.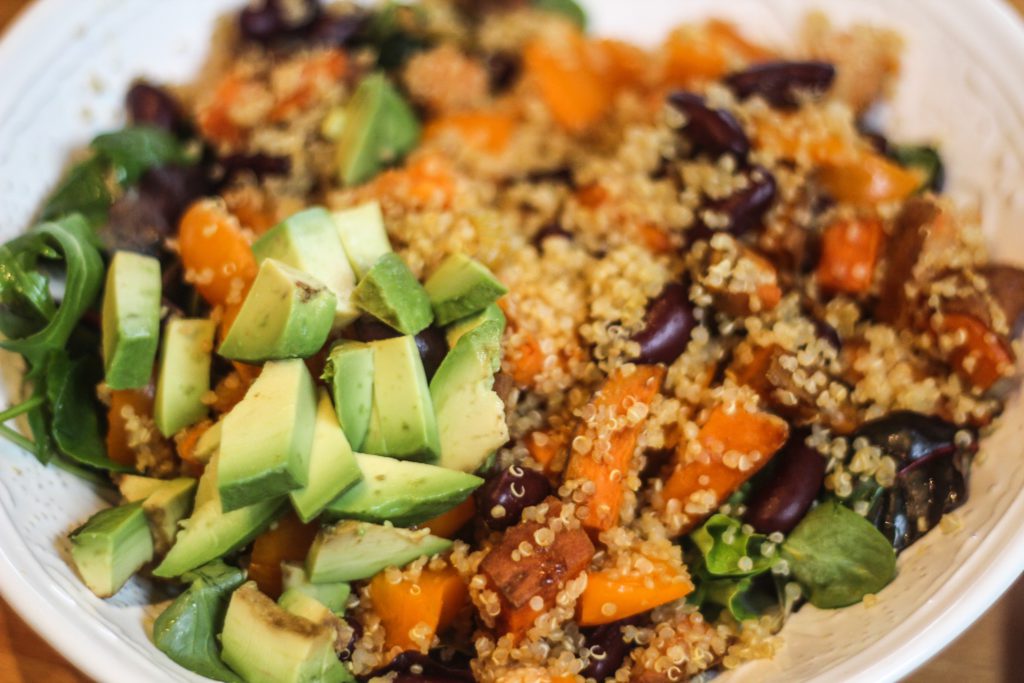 En toen ontstond daar deze salade! Spinazie, quinoa, zoete aardappel uit de oven, kidney bonen en avocado. Bomvol vitamines en mineralen en zo lekker!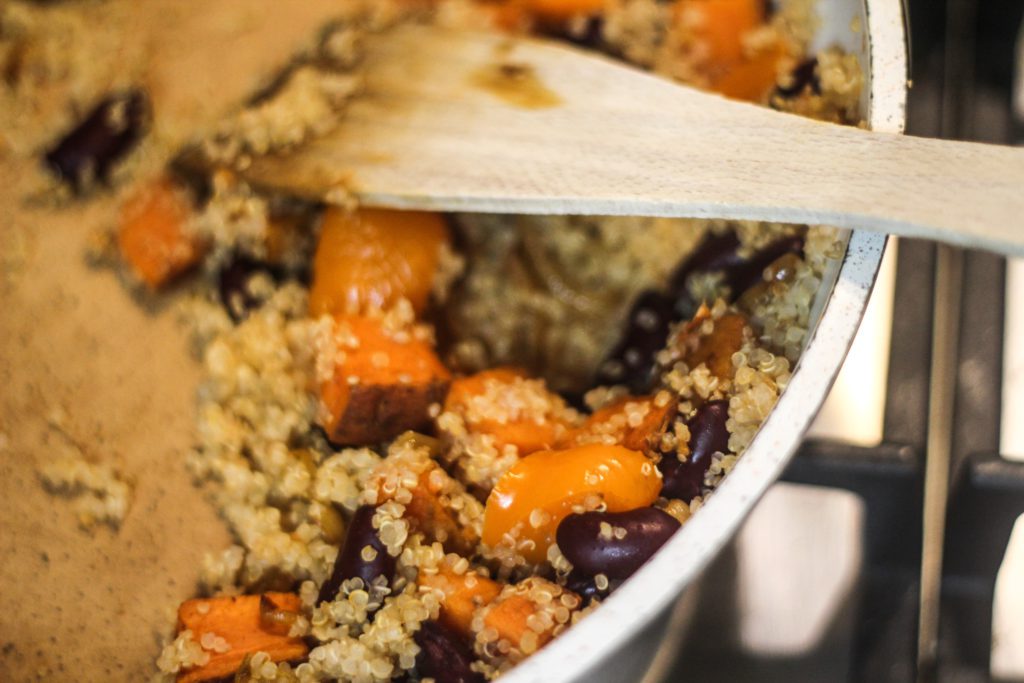 De restjes uit de pan gaan weer in de koelkast.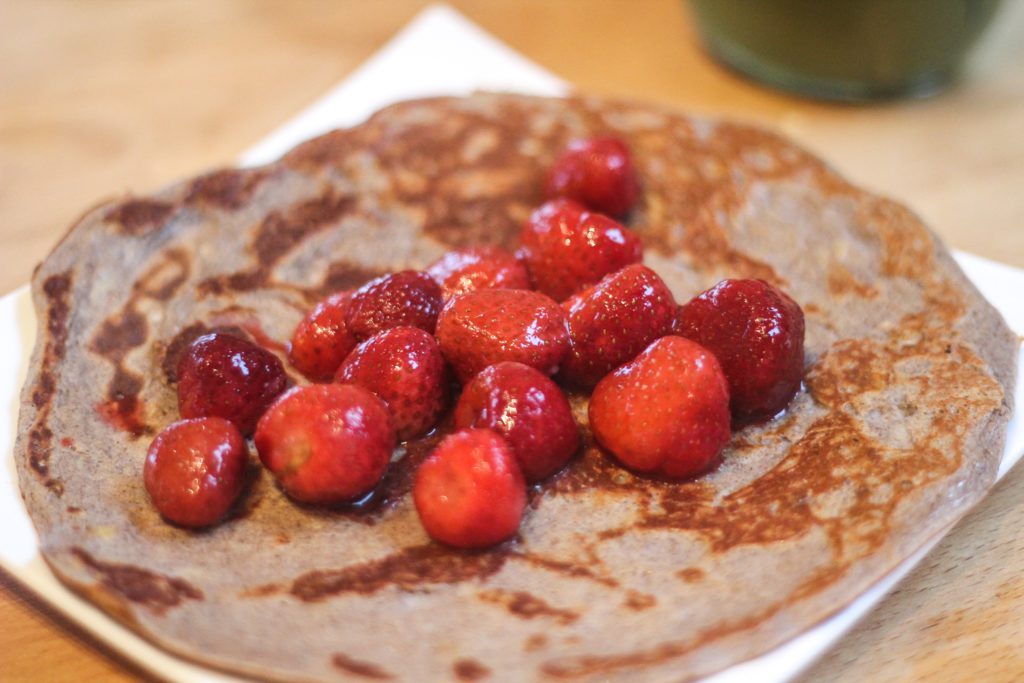 Banaan-ei pannenkoek met aardbeien uit de vriezer (even opwarmen in een pannetje boven het vuur).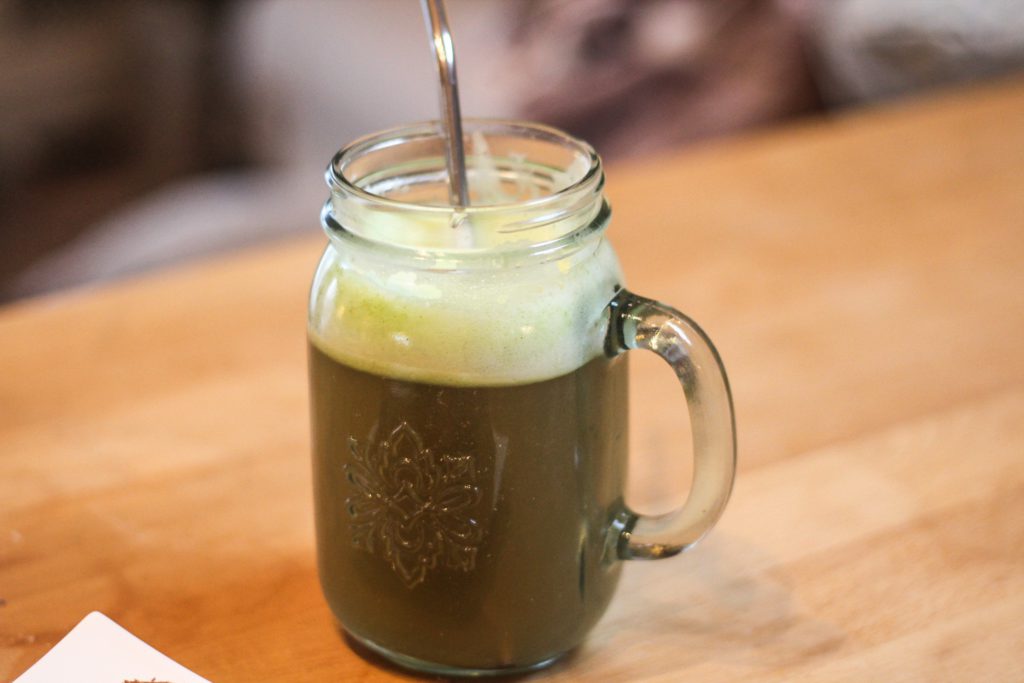 Met een groene smoothie:
een halve bevroren banaan
handje spinazie
handje plantaardig eiwitpoeder
kokoswater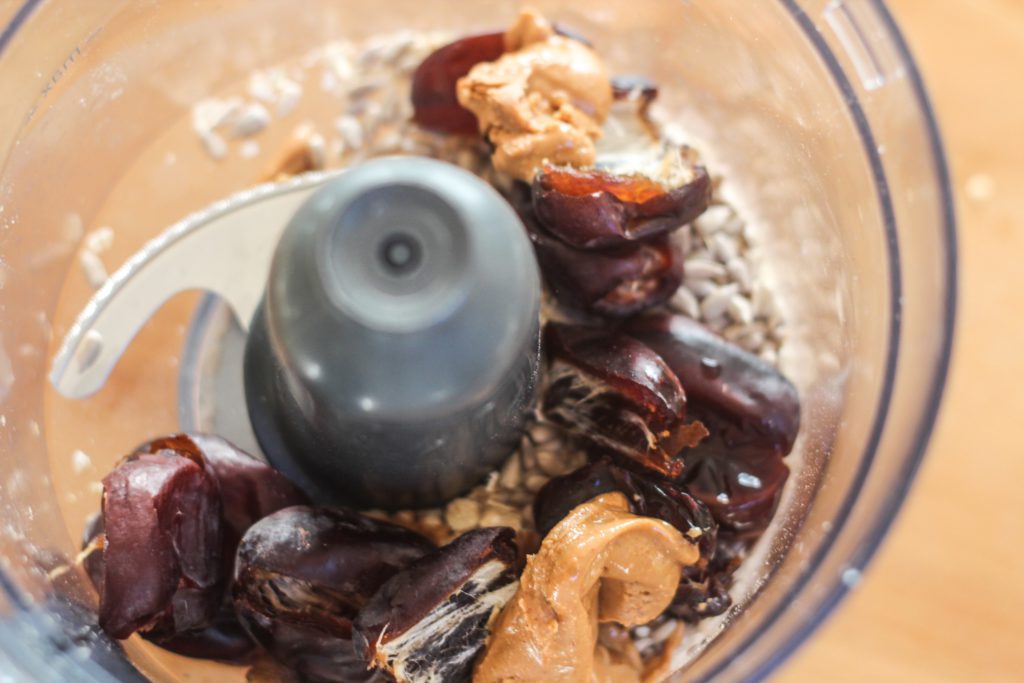 Raad eens wat hier gemaakt wordt?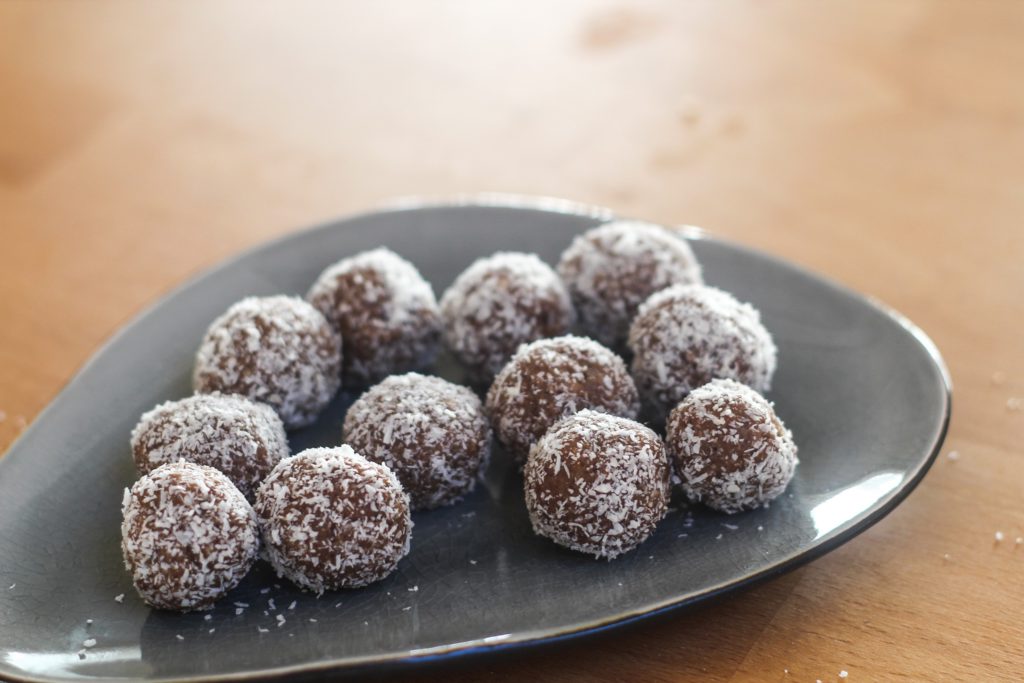 De heerlijke Dadel&Noten ballen, ik ben er verslaafd aan zo lekker en voedend! Zie hieronder het recept: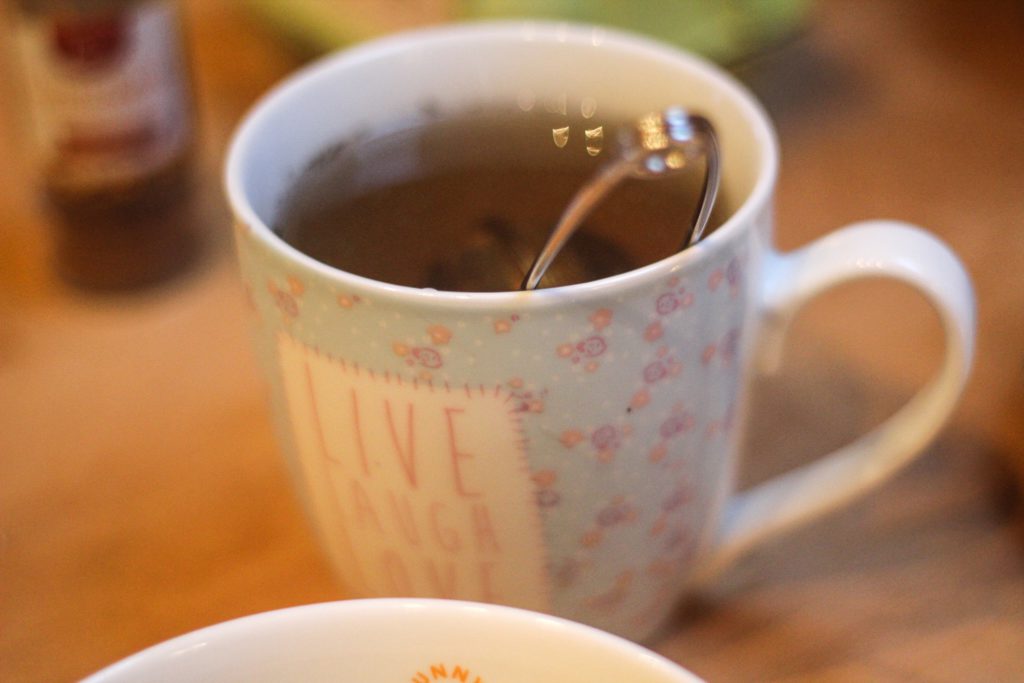 Grote mok kruidenthee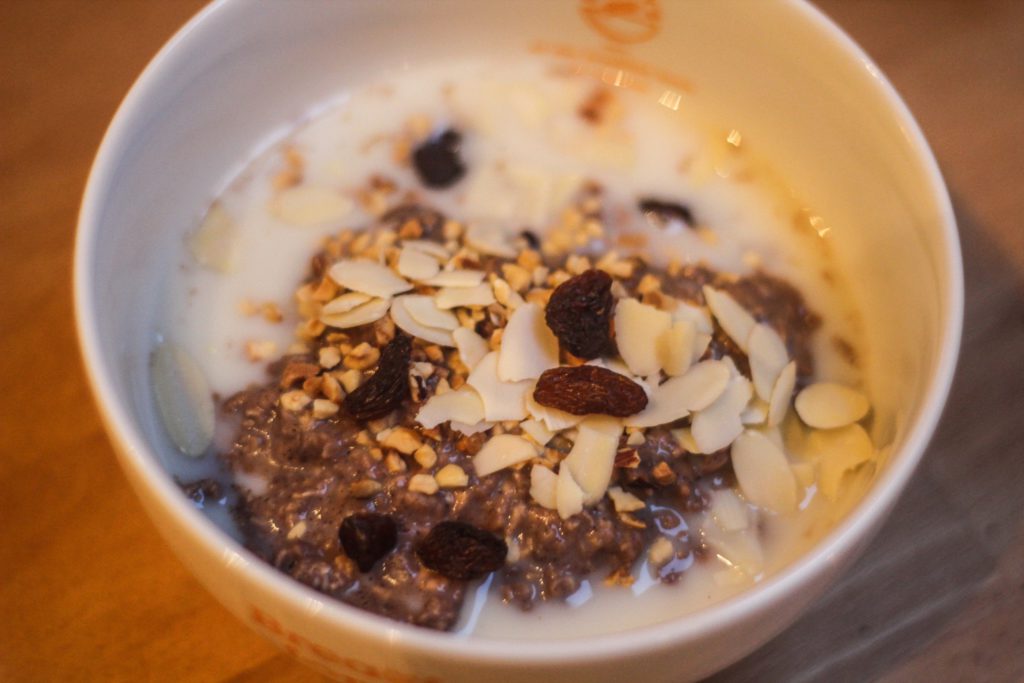 En een heerlijk warm ontbijtje met havermout, kaneel, amandelmelk, chiazaad, rozijnen, hazelnoten en amandelen.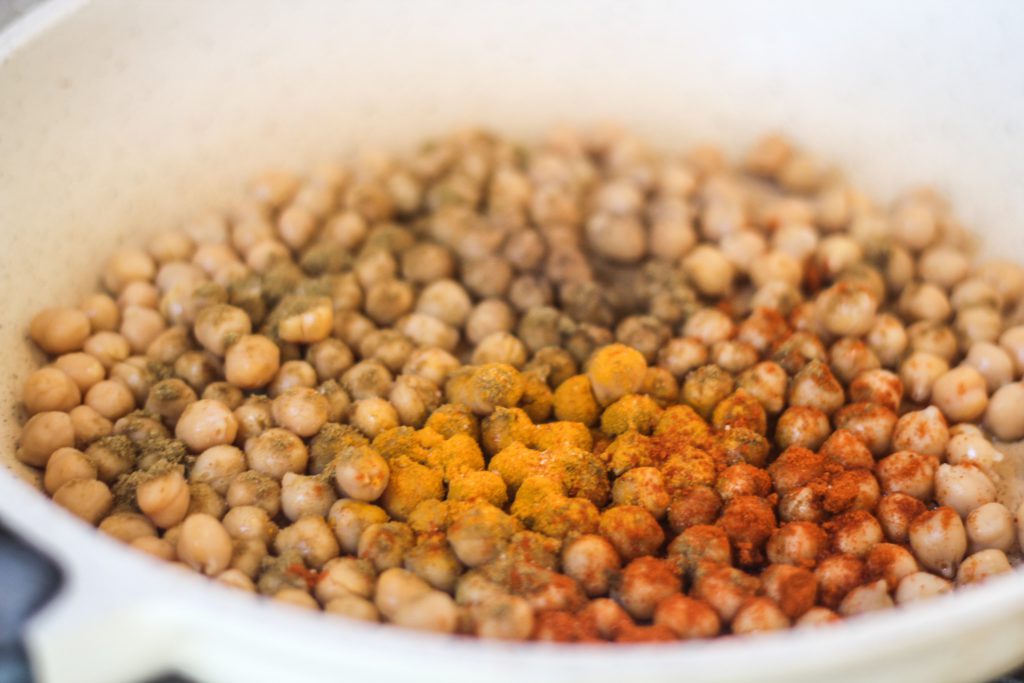 Lekkere kikkererwten in the making! Met paprikapoeder, kurkuma, komijn, peper en zout.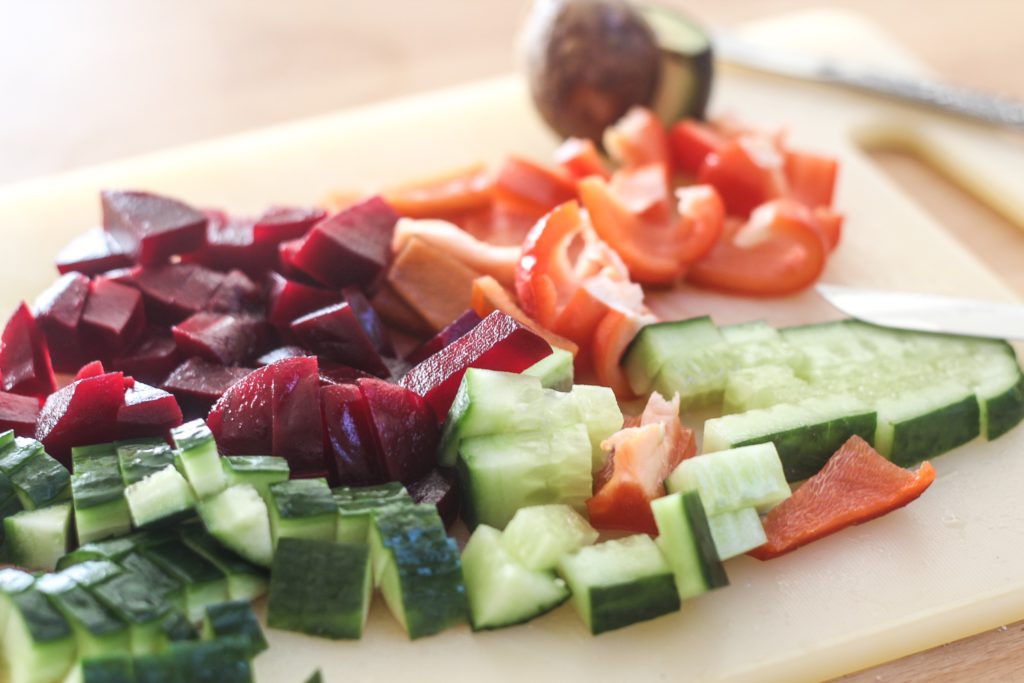 De andere ingrediënten van de salade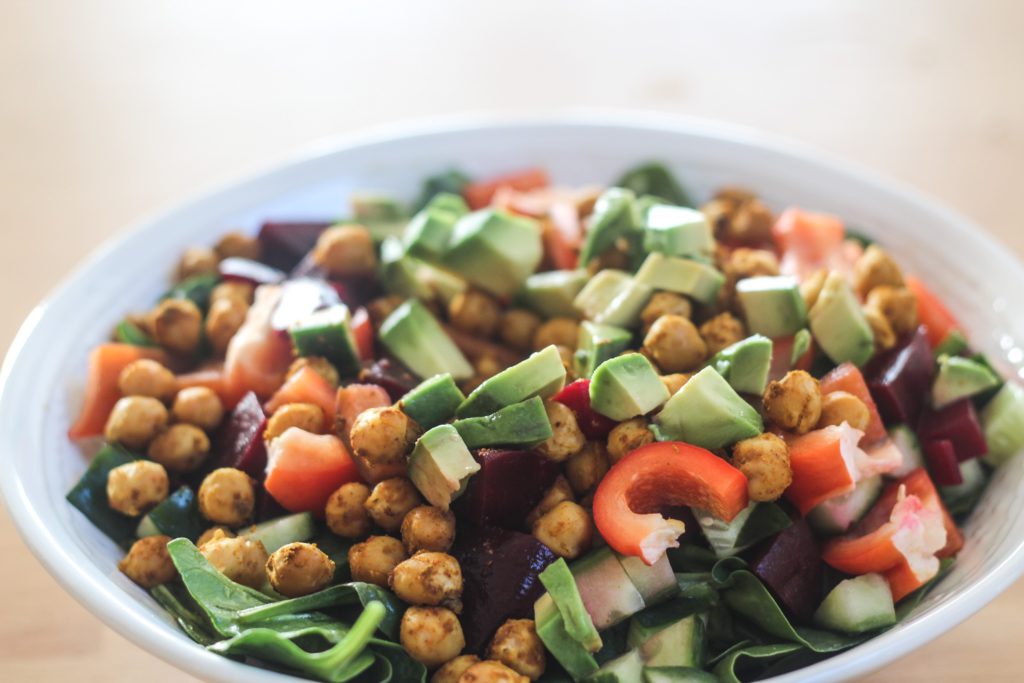 Op een bedje van spinazie met een dressing van 1/2 eetlepel appelazijn, 1 eetlepel honing en 1/2 theelepel kurkuma – zo lekker! Al klinkt de combinatie wat gek.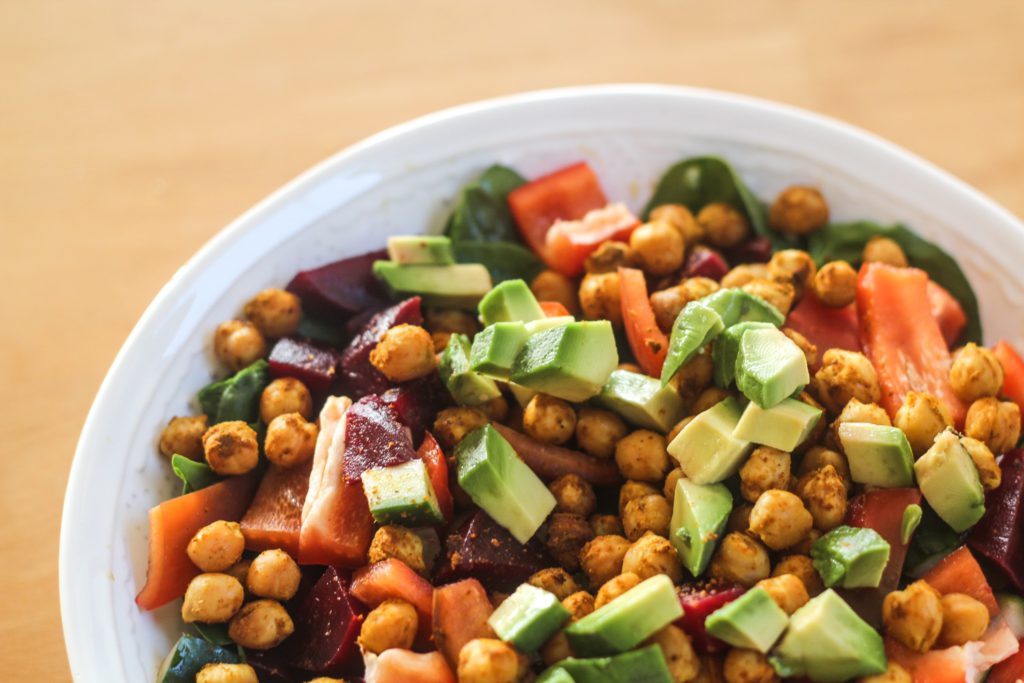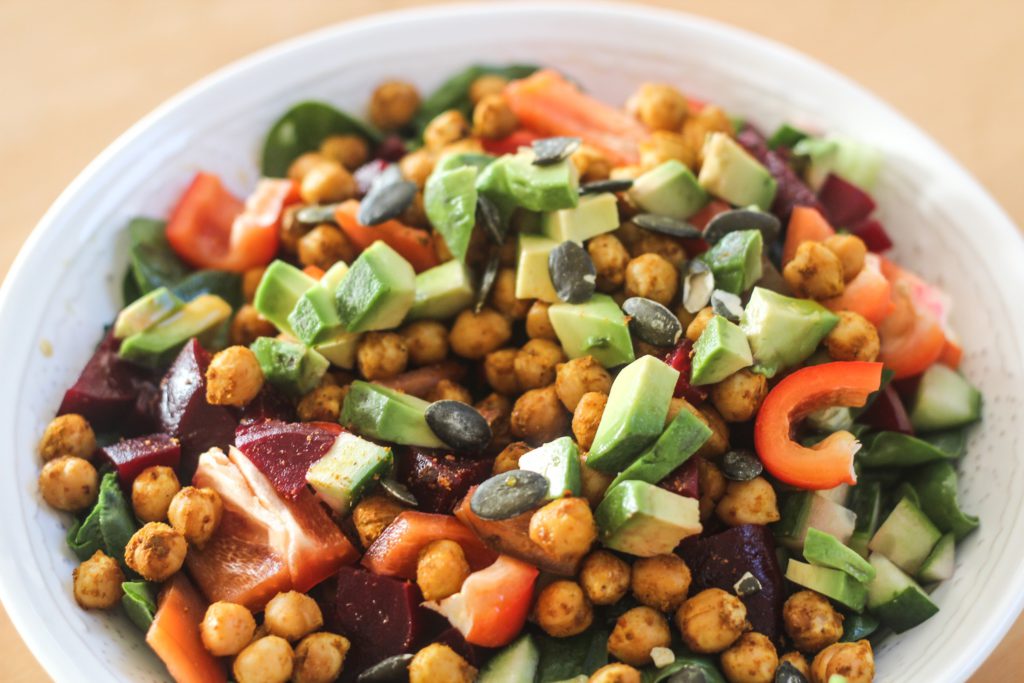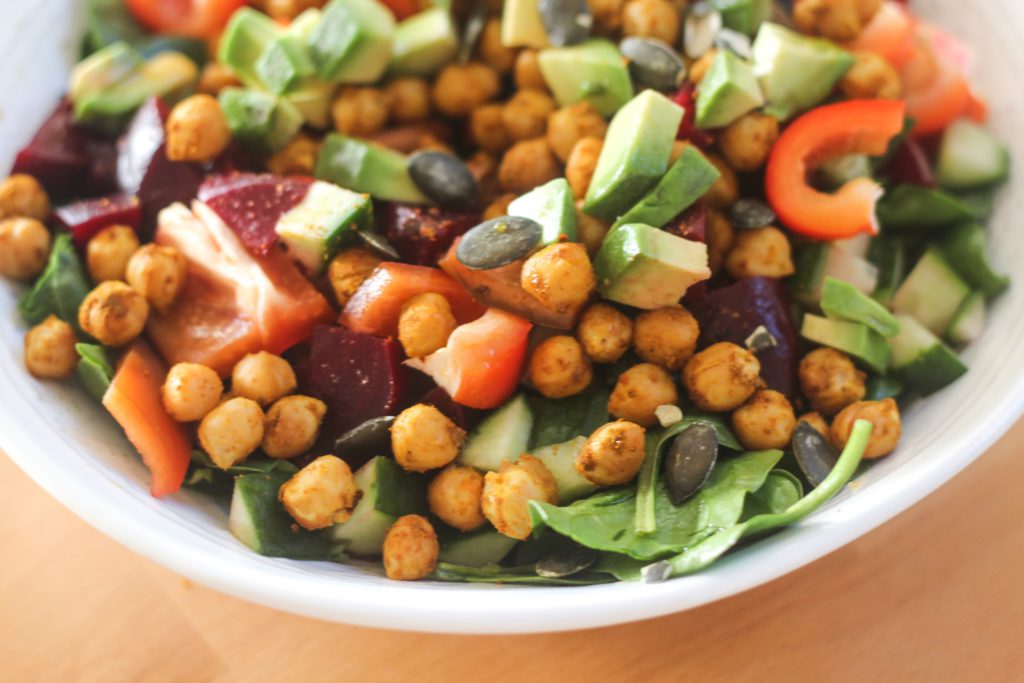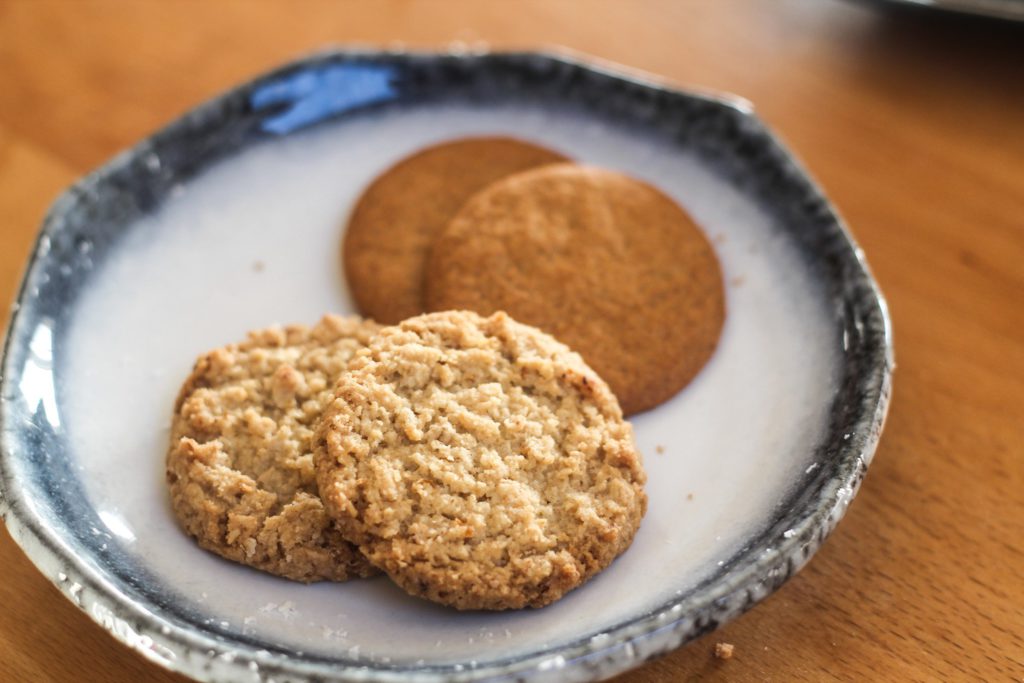 Soms heb je gewoon zin in kant-en-klare koekjes. Deze kocht ik bij de Ikea. De onderste zijn zonder toegevoegd suiker en dat proef je ook! Heel apart. Die daarboven hebben veel weg van speculaas. Allebei heerlijk.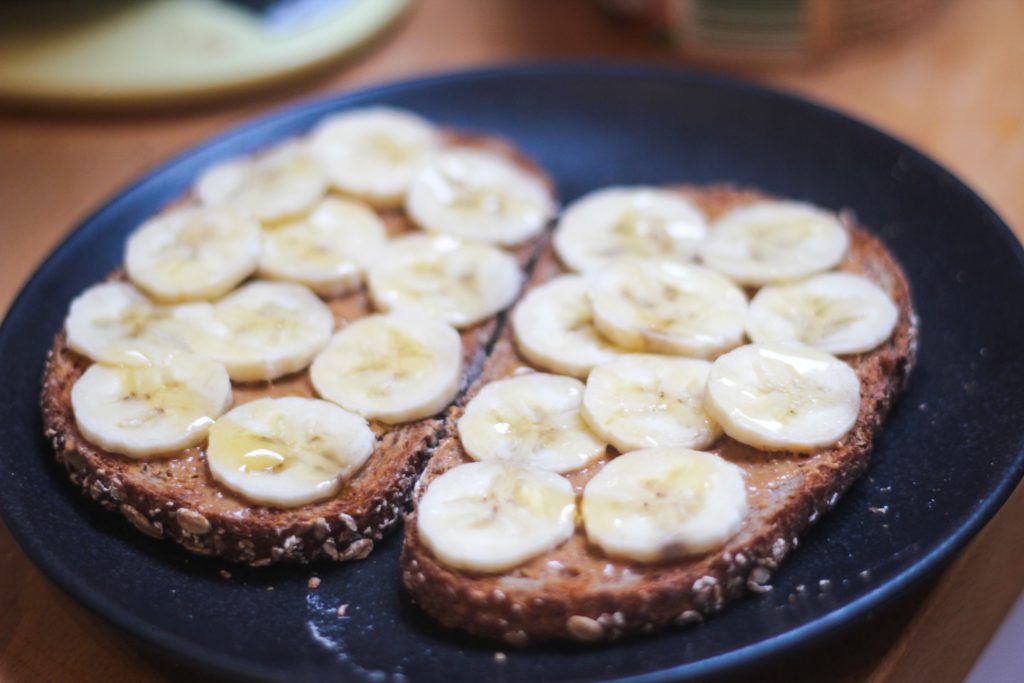 Brood met pindakaas, banaan en honing – beter wordt het niet. Jum!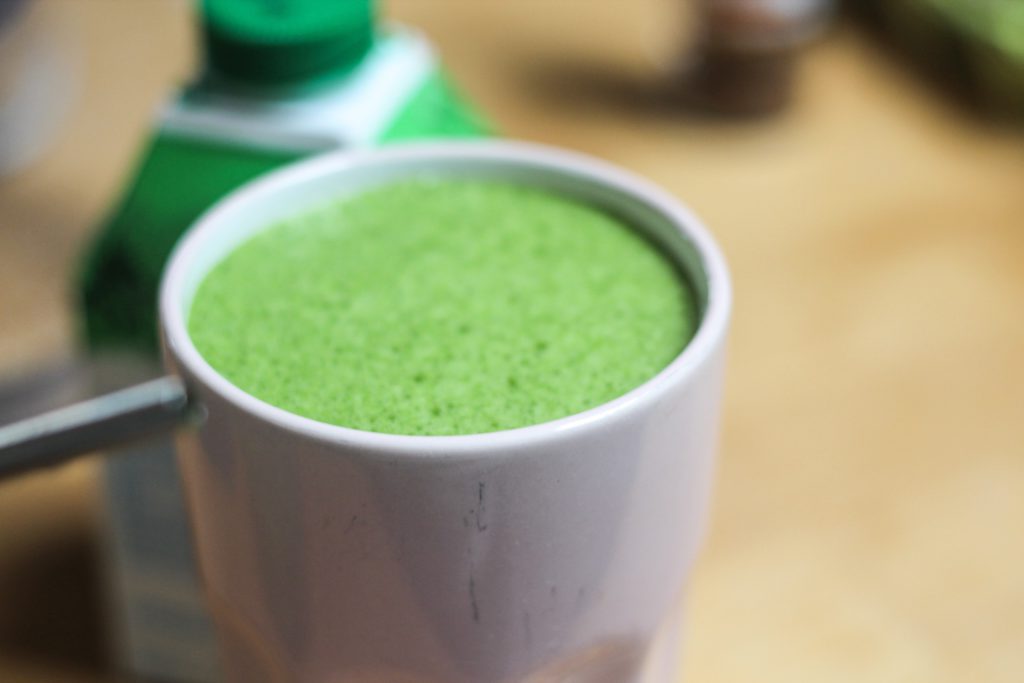 Opnieuw een heerlijke groene smoothie, deze keer was de kleur echt waanzinnig!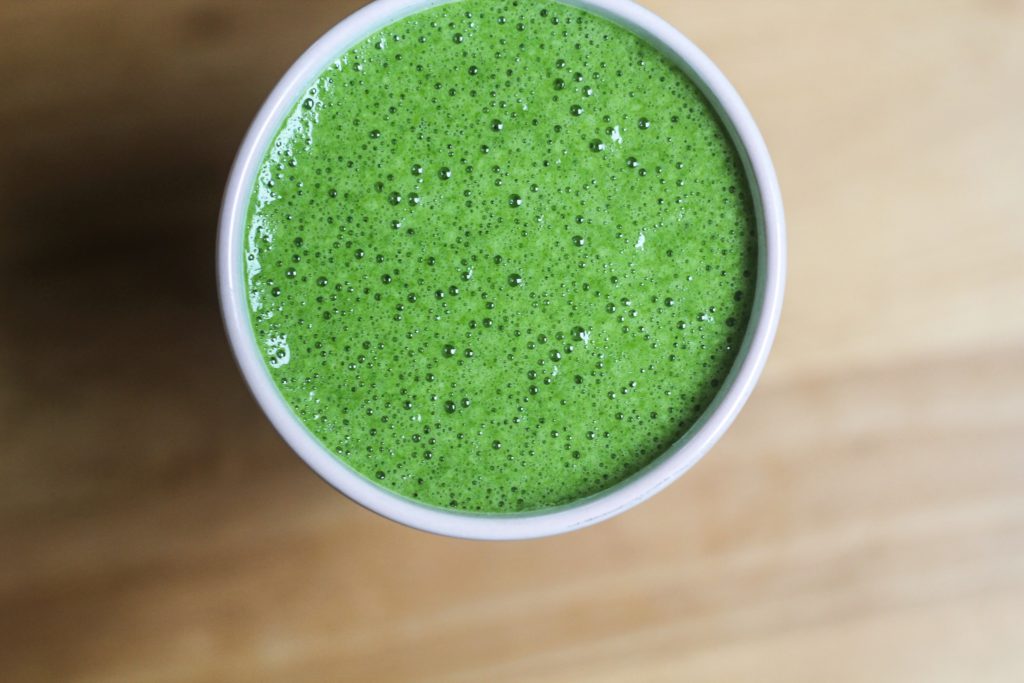 Wow, kijk nou!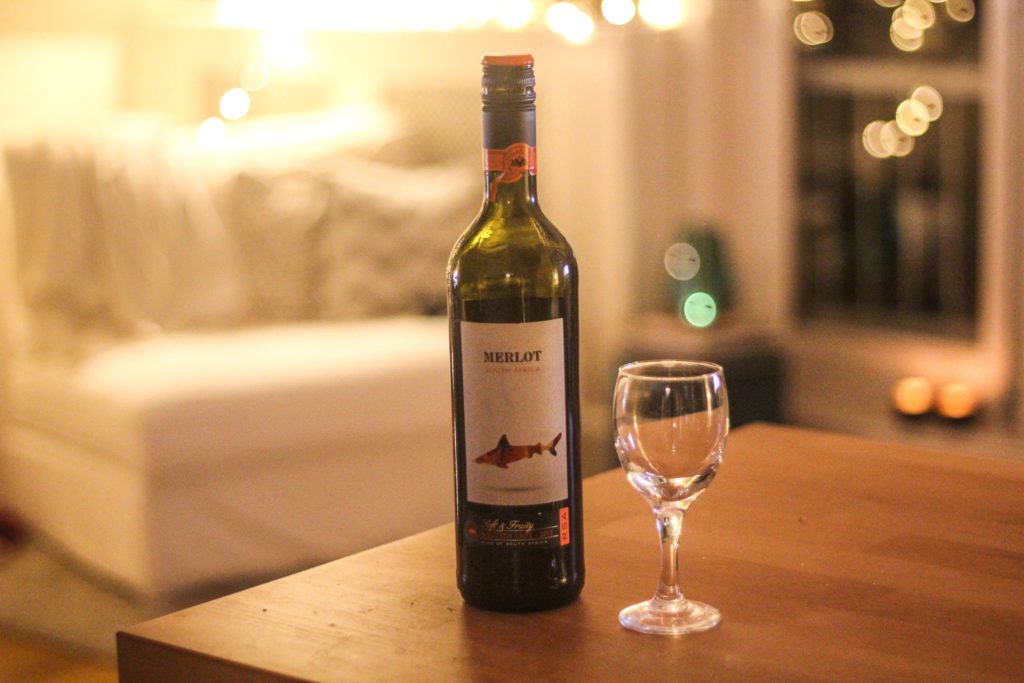 Een wijntje op zijn tijd, heerlijk.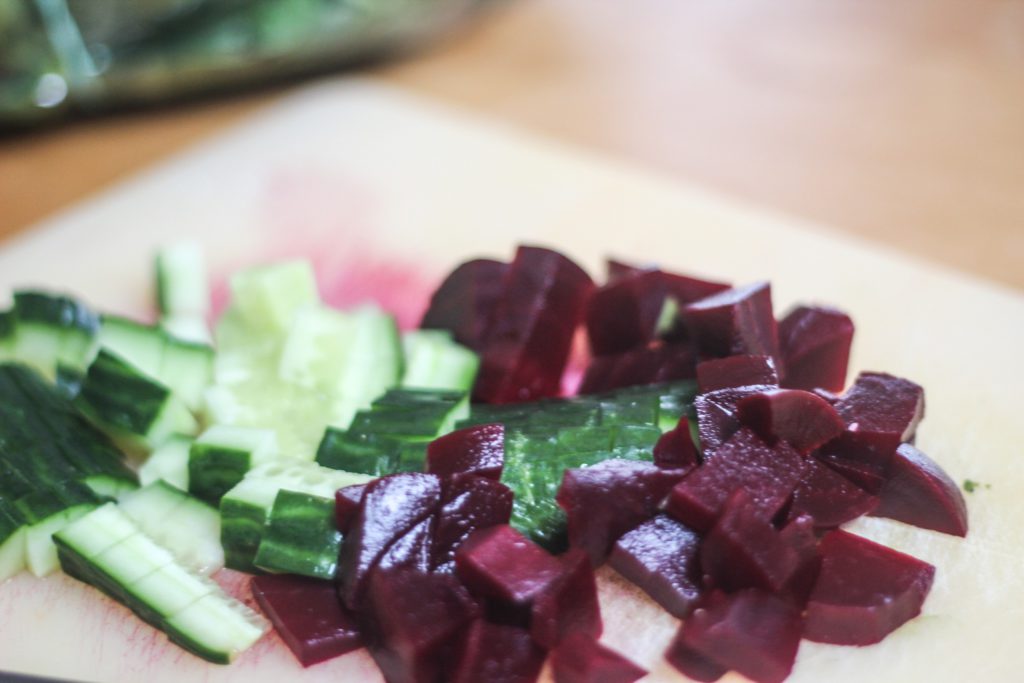 Opnieuw een salade in the making.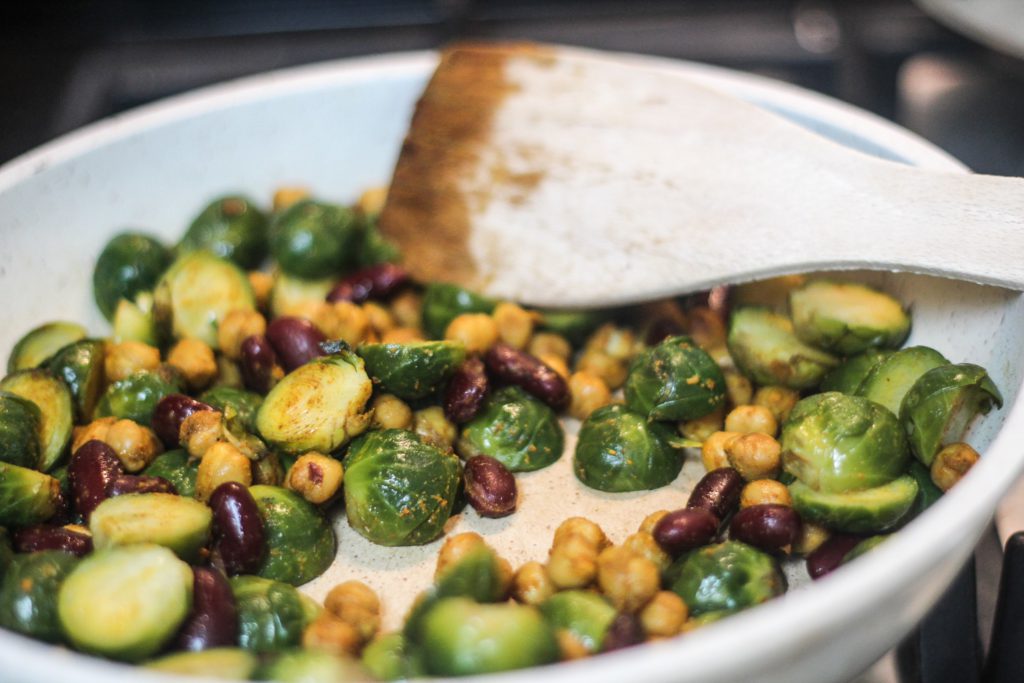 Met spruitjes, kikkererwten en kidney bonen. Het eindresultaat ben ik alleen vergeten op de foto vast te leggen.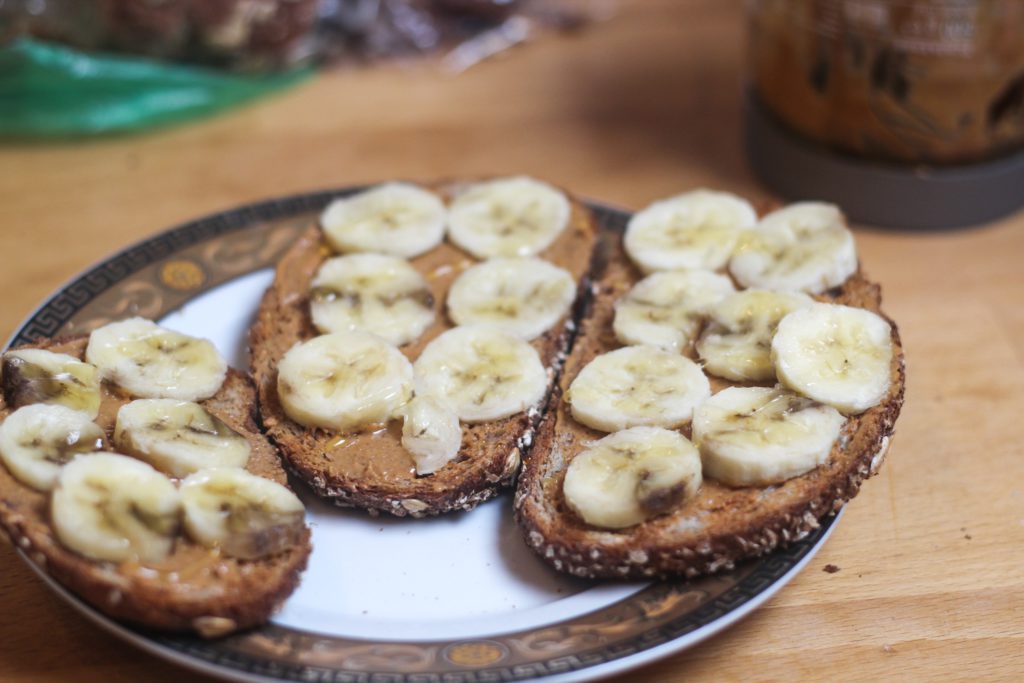 Een banaan die van buiten al helemaal zwart was gauw opmaken, dit is een hele lekkere manier om dat te doen; op een warm broodje dat net van de grill afkomt met pindakaas en honing. JUM!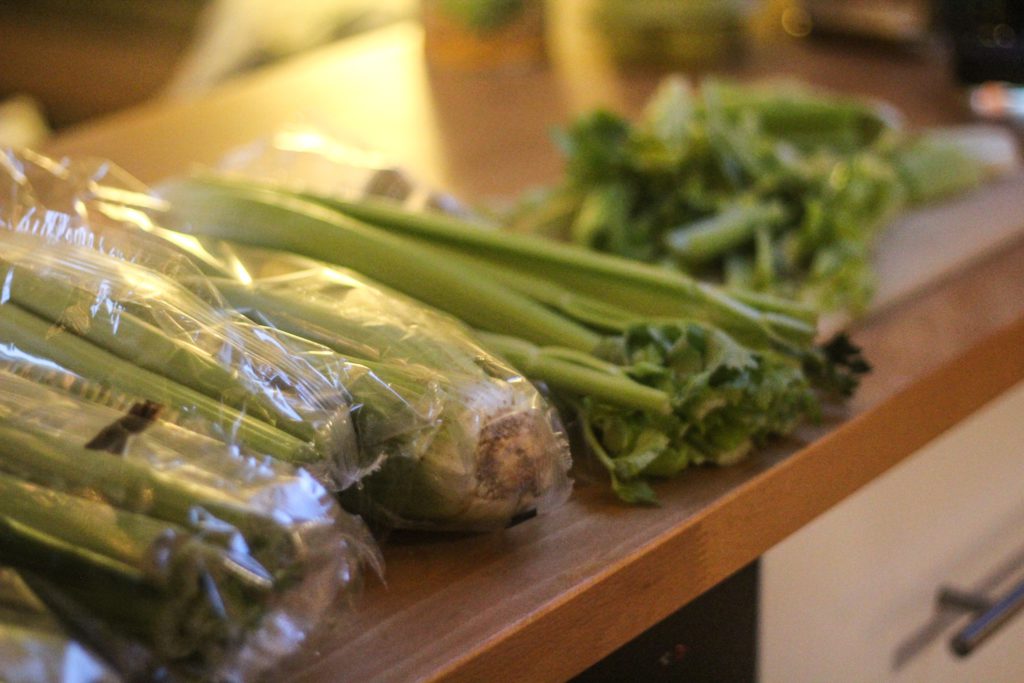 Selderijsap op een lege maag – ik doe dit nu al een tijdje maar deze hele week doe ik het bewust elke dag op een lege maag, precies zoals 'het hoort' volgens Medical Medium. Ik stuitte al enkele maanden geleden op zijn site maar na het zien van enkele YouTube video's en de massa aan reacties eronder MOEST ik het ook proberen.
Ik dacht eerlijk gezegd dat de reacties allemaal sarcastisch, kritisch en sceptisch zouden zijn maar het verbaasde me hoe positief de mensen waren. Volgende week kom mijn Engelse video hierover online! Ik zal hem ook op Fitbeauty delen (dit heb ik eerder niet gedaan maar veel mensen vroegen ernaar).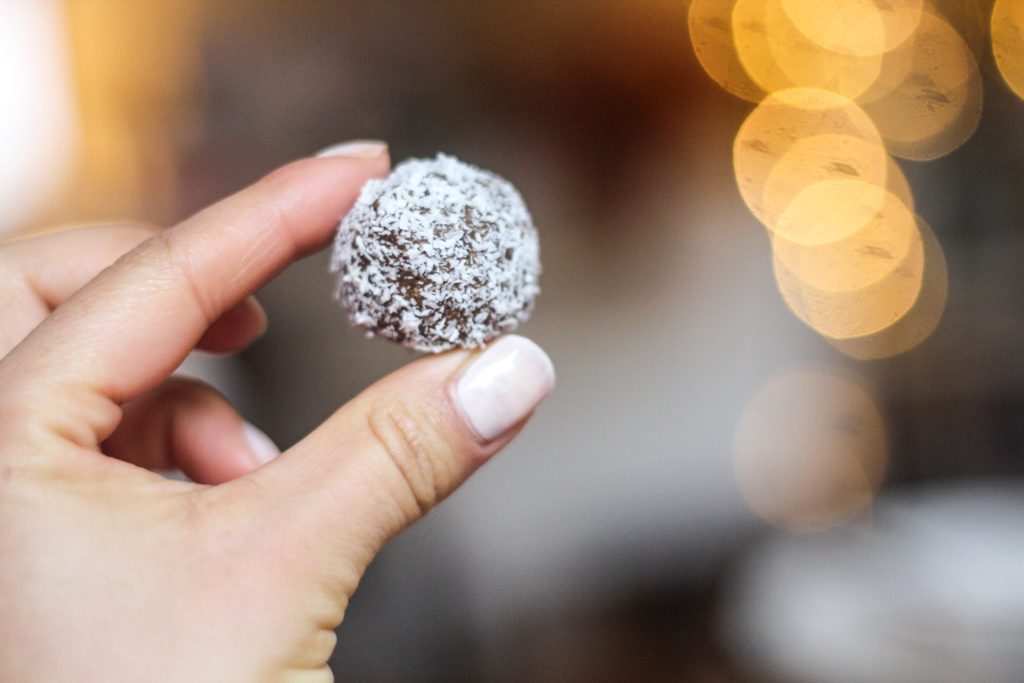 Snacken op een heerlijke en gezonde wijze.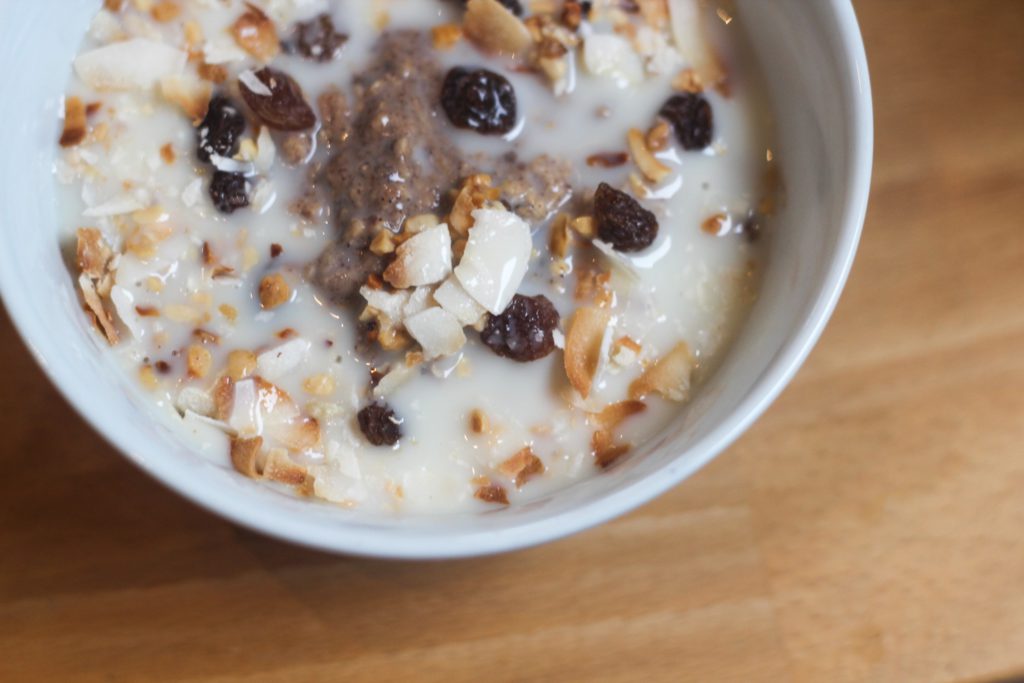 Weer een heerlijk havermout ontbijtje.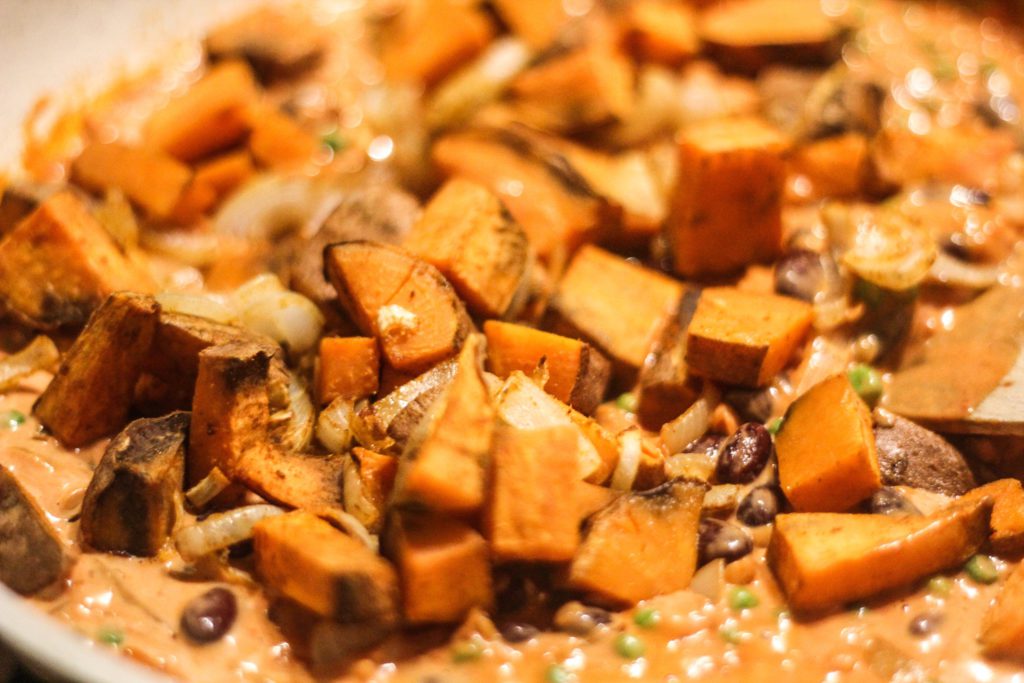 Boy kwam eten dus ik pakte iets meer uit met het avondeten: een heuse curry met zoete aardappel, kidney bonen, doperwten en kokosmelk (+ kurkuma, komijn, paprika poeder, peper, zout, kerrie). Het was héérlijk!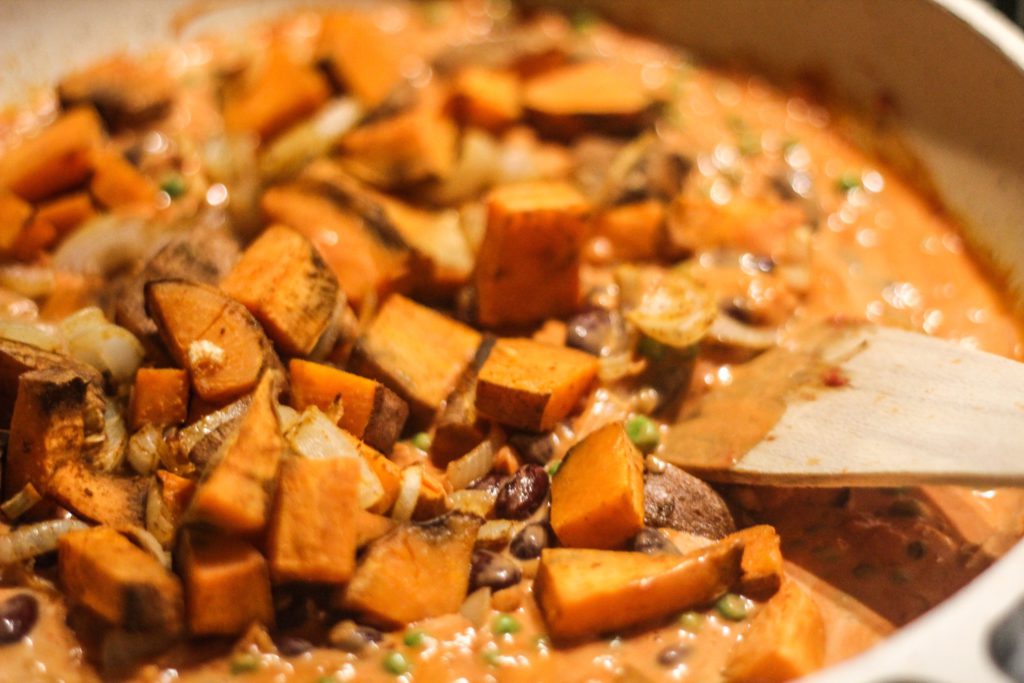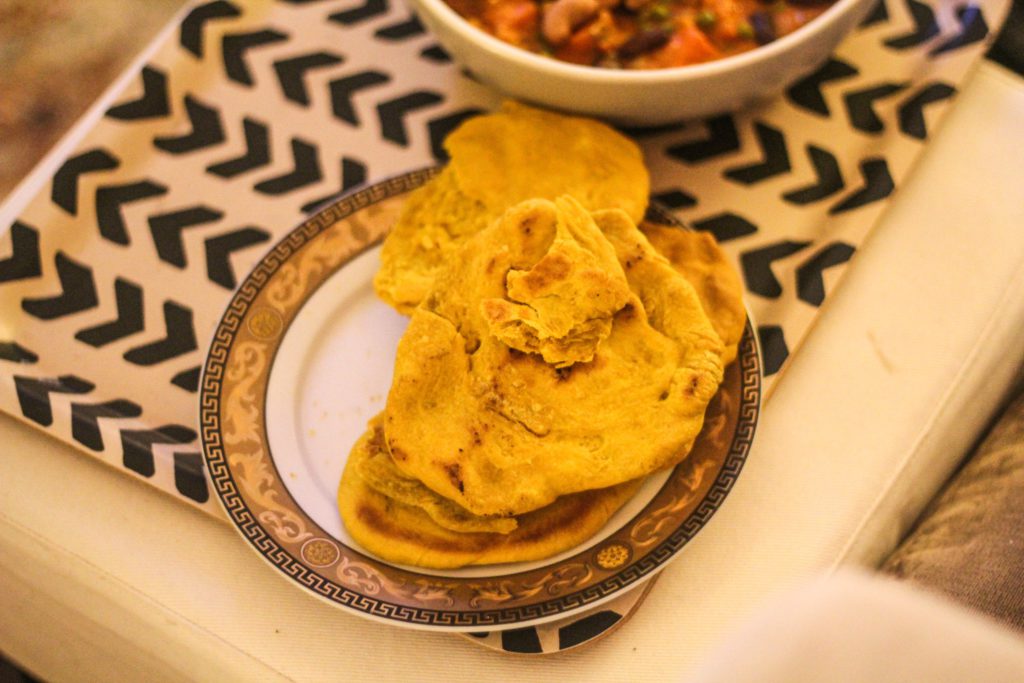 Ik maakte zelf ook wat kurkuma-naanbrood (dit recept komt heel gauw online! Sinds kerst vragen mensen ernaar, dus ik werk eraan!) die ik met kokosyoghurt had gemaakt ipv. gewone yoghurt.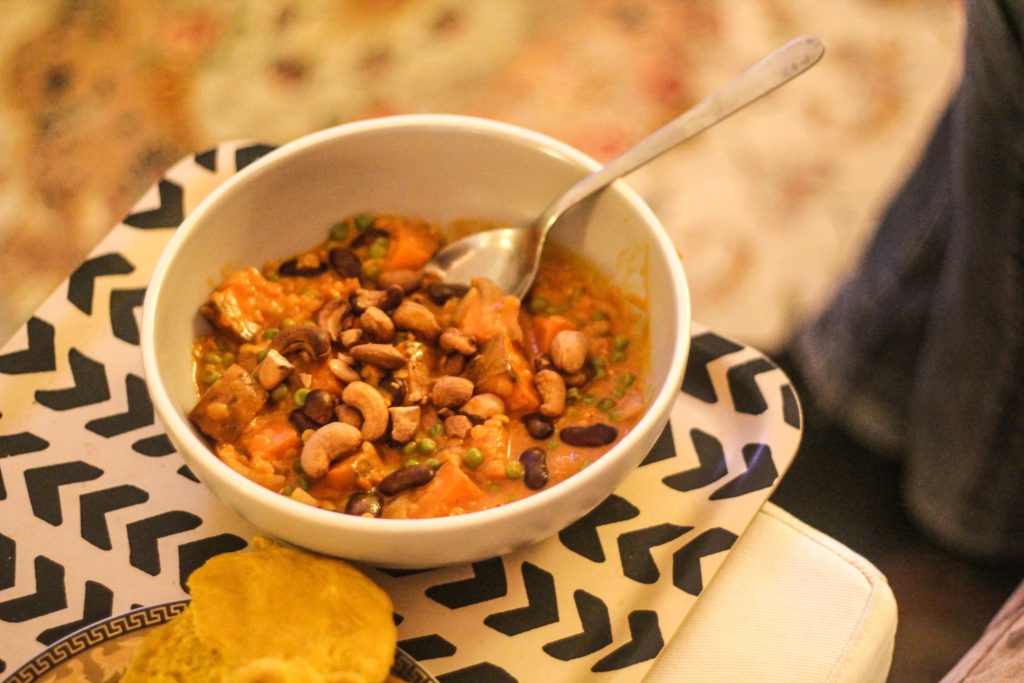 En ik had wat cashewnoten kort geroosterd in de oven voor bovenop de curry. Al met al was het een heerlijke geslaagde maaltijd! Terwijl ik dit schrijf, staan de restjes hiervan op het vuur te pruttelen – hmmm nog een dag genieten van de curry!
Wat zou jij nog een keer willen eten wat je de afgelopen week hebt gegeten?
Ik sowieso de curry!