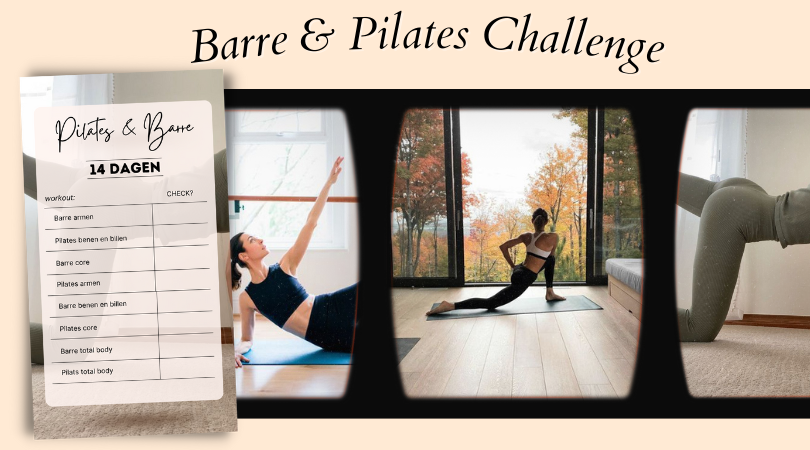 Ik ga door fase's, dat zeg ik altijd al. Wat dit betekent is dat ik om de zoveel tijd iets wil omgooien in mijn leven omdat er verveeld mee ben geraakt en weer nieuwe energie nodig heb. Ik ben constant bezig met hetgeen volgen waar mn energie naartoe wilt en waar het kan leven. Ik heb dit enkele jaren enorm onderdrukt omdat 'het niet uit kwam' om zo van hot naar her te gaan. Of het nu fysiek van hot naar her is (reizen) of mentaal door nieuwe challenge's, het huis om te gooien voor een nieuwe inrichting of iets anders – ik ga heel goed op deze veranderingen.
Ik merk dat de sportschool me weinig trekt de afgelopen dagen en dat ik behoefte heb aan een uitdaging om mijn lichaam te bewegen. Die uitdaging ga ik zoeken in Pilates en Barre workouts de komende 14 dagen!
Zit je ook een beetje in een sleur of heb je gewoon een nieuwe challenge nodig? Doe dan mee!
Pilates
Pilates is eigenlijk de eerste sport, na voetbal,  waar ik mee in aanraking kwam toen ik 11 of 12 jaar oud was en mijn moeder videobanden via TellSell had besteld op een dag toen ze ziek thuis zat van werk en de tv de hele dag aan had staan. Een super effectieve manier om je spieren te trainen en de wat meer 'lean muscle' look te krijgen qua spieren. Niet iedereen houdt ervan, niet iedereen hoeft ervan te houden.
Ik vind het fantastisch en hou enorm van de fysieke resultaten van consistent pilates workouts doen gecombineerd met mijn cardio minuten op de loopband (hoewel ik deze nu even skip, want ik blijf heel even weg van de sportschool tot ik er weer zin in krijg!).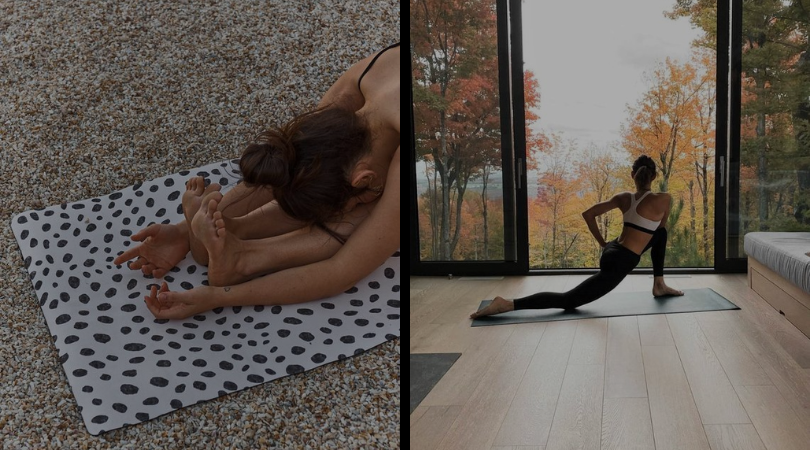 Ik ken ook de tijd dat ik enorm veel krachttraining deed, van het squatrek tot aan bankdrukken toe. Mijn lichaam werd ontzettend sterk en dat was ook te zien, de spieren puilden wat meer naar buiten, vooral in mijn benen.
Zo zie je maar, dat je met krachttraining heel veel kanten op kan gaan en je lichaam dus ook echt een andere vorm kan geven, als je gericht gaat trainen.
Vaak ik kies uit luiheid gewoon wat cardio apparaten in de sportschool, omdat ik ze chill vind, en doe ik nog een kort rondje krachttraining met gewichten erbij. Maar de komende 14 dagen ga ik intentioneel sporten, iets waar ik alleen al bij het typen van deze woorden onwijs veel zin in heb. Een missie, een doel, een intentie, bewust en uit mijn comfortzone. Want hoe enorm ik pilates en barre als workouts bewonder, ik vind ze verrekt lastig en moet mezelf vaak mentaal op de juiste plek krijgen om het aan te durven.
Barre
Dan nog even kort over barre workouts, deze stammen af van de barre van ballet (de stang). De meeste bewegingen zijn met het lichaamsgewicht of met 1-2kg gewichtjes (er zijn ook wat uitbreidingen met een bal, etc.) . Dat lijkt niet zo uitdagend, maar de uitdaging zit hem in de herhalingen van een oefening. De herhalingen zorgen ervoor dat je je spieren uiteindelijk flink traint want het is F*N zwaar! Op beeld ziet het er veel simpeler uit dan hoe het voelt en dat is ook precies de reden dat het effectief is!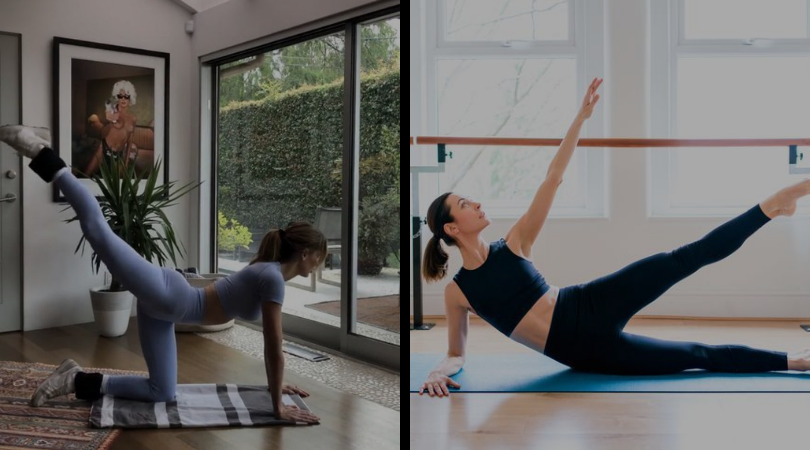 De challenge
Om het niet bij één vorm van workout te houden heb ik dus gekozen voor de combinatie van barre en pilates zodat ik niet te snel verveeld raak binnen de 14 dagen. Elk heeft zo zijn eigen charme en uitdaging. De challenge houdt voor mij altijd in: de lat lekker hoog leggen en dan maar zien waar ik eindig! Doe dit niet als je een perfectionist bent, want je zult teleurgesteld raken. Ik ken dat gevoel niet bij mezelf, dus ik zet altijd hoog in.
Ik heb 8 soorten workouts die ik globaal wil aanhouden, dat zijn er dus 4 per week. Ik wil een 5e dag bewaren voor het stretchen en één volle dag om niets te hoeven doen. Als 4 dagen niet blijkt te lukken, is dat voor mij geen enkel probleem. Ook kan een workout al 10 minuten zijn tot 1 uur – dus wat dat betreft is er ook nog veel speling.
Hier een lijstje met mijn globale idee: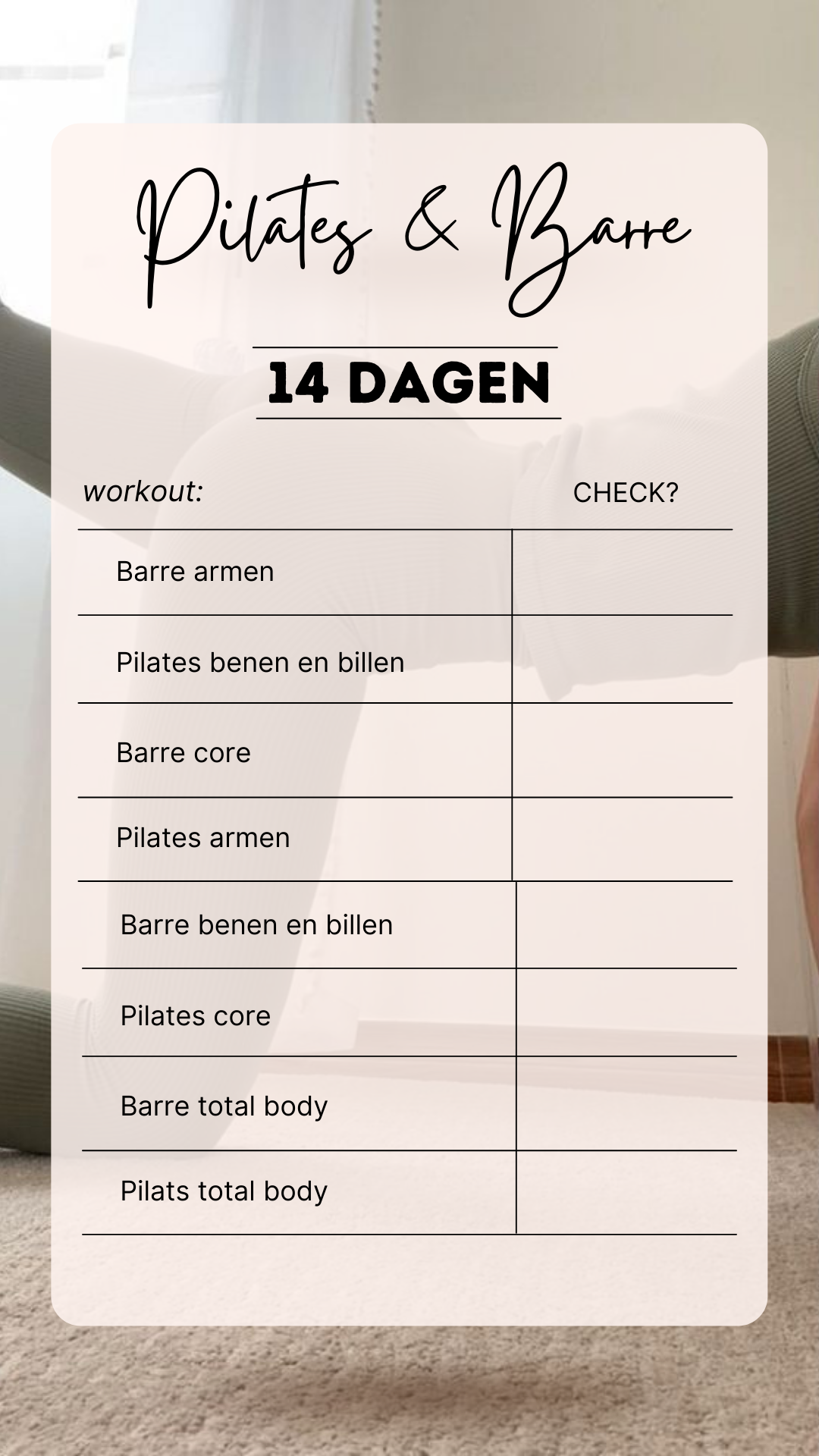 Ik zal dan per dag er één kiezen (afhankelijk van eventuele spierpijn ook) en daar dan op YouTube een bijbehorende workout voor zoeken of in één van mijn workout apps kijken (Feel Better, Tone It Up Studio). Alleen al het plannen en het voorbereiden van zoiets geeft me een vuurtje van enthousiasme van binnen, wat hou ik hier toch van!
Laten we lekker van start gaan, mocht je ook gemotiveerd en geïnspireerd zijn geraakt; doe mee! Ik deel natuurlijk de voortgang op Instagram, TikTok en YouTube! Hopelijk ook tot daar 🙂