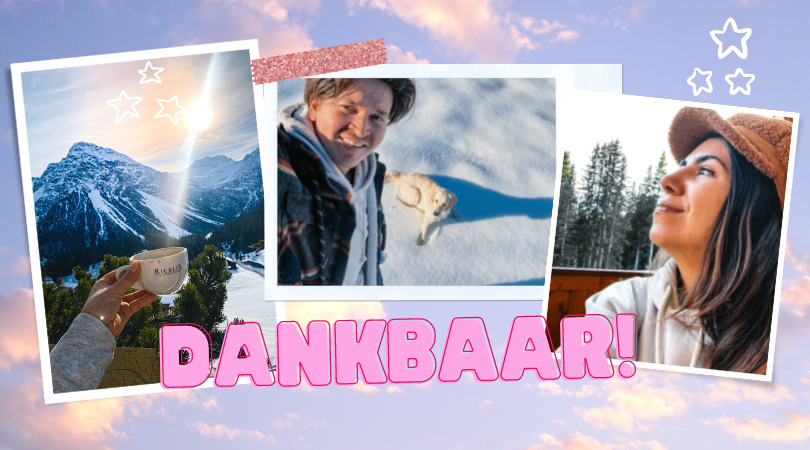 Ik ben vandaag dankbaar voor:
De mogelijkheid om thuis te kunnen sporten, wauw! Wat een tijd om te leven! Je hoeft niet ergens naartoe, je hoeft niet eens te betalen, je kan fantastische workouts doen vanuit je eigen kamertje.
De mogelijkheid om allerlei skills en interesses te ontwikkelen door het internet. De bibliotheek was natuurlijk al een fantastische uitvinding, maar nu heb je binnen enkele seconden super veel waardevolle informatie die je tot je kunt nemen door het internet. Van life hacks tot recepten tot het leren editten, schrijven, muziek maken en ga zo maar door. Wauw, wauw  en nog eens wauw!
De mogelijkheid om te reizen, wanneer ik wil en hoelang ik wil omdat ik mijn werk overal ter wereld kan doen. Het lijkt wel alsof deze eerste drie punten alleen gaan over het internet, haha. Ben ik ook gewoon erg dankbaar voor!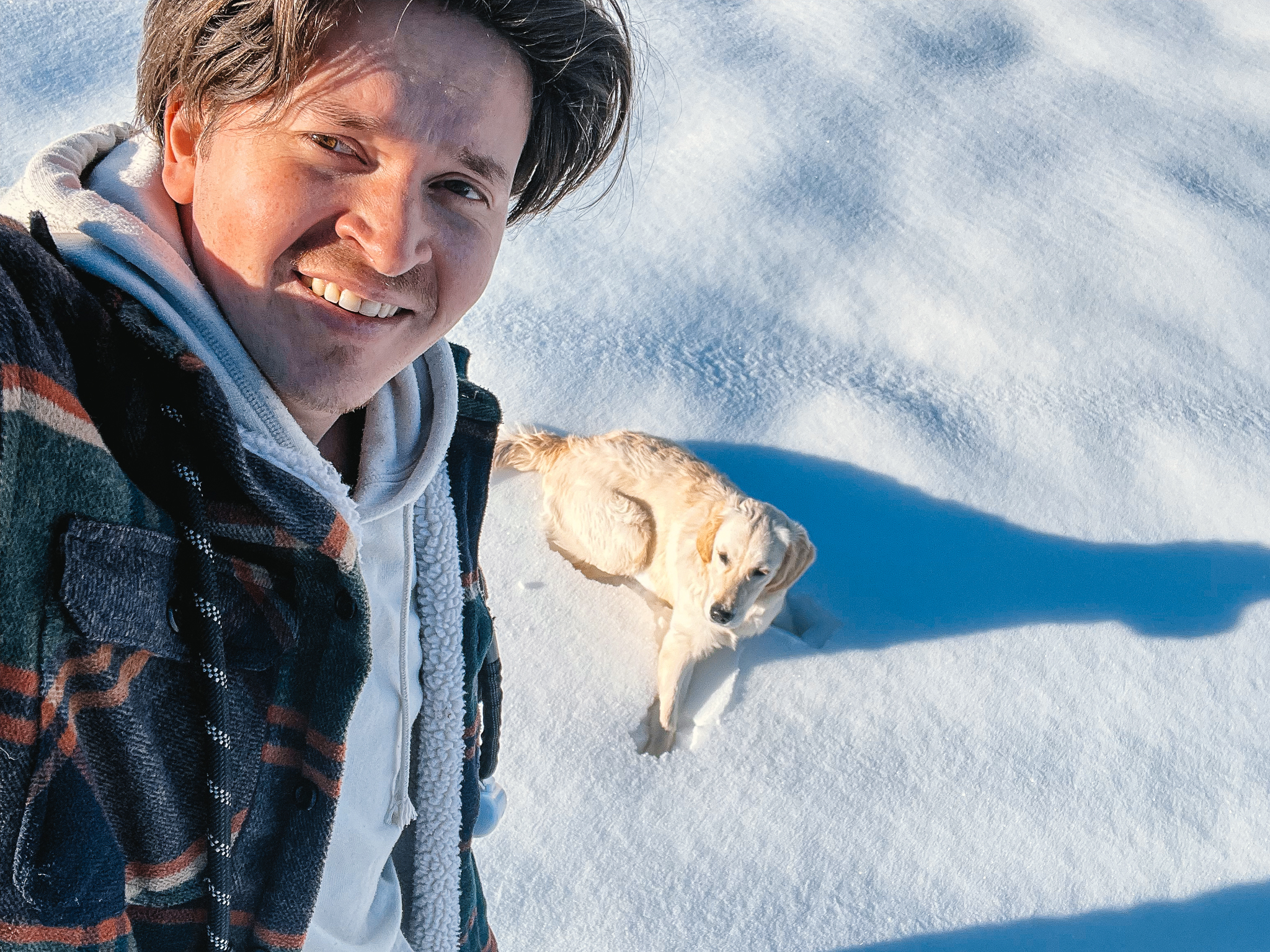 Hoe Moes en Boy samen genieten van onze reis; in Frankrijk en in Zwitserland. Die twee houden van avontuur en alleen maar door ze te observeren geniet ik maximaal!! Zo prachtig en liefdevol!
Dat ondanks de wereld in chaos is, ik rust en plezier kan vinden in mijn leven. Dat heeft niet te maken met geld, ondernemer zijn of wat dan ook, maar met een mindset waar ik heel dankbaar voor ben. Het boek The Secret heeft deze mindset geïntegreerd bij mij.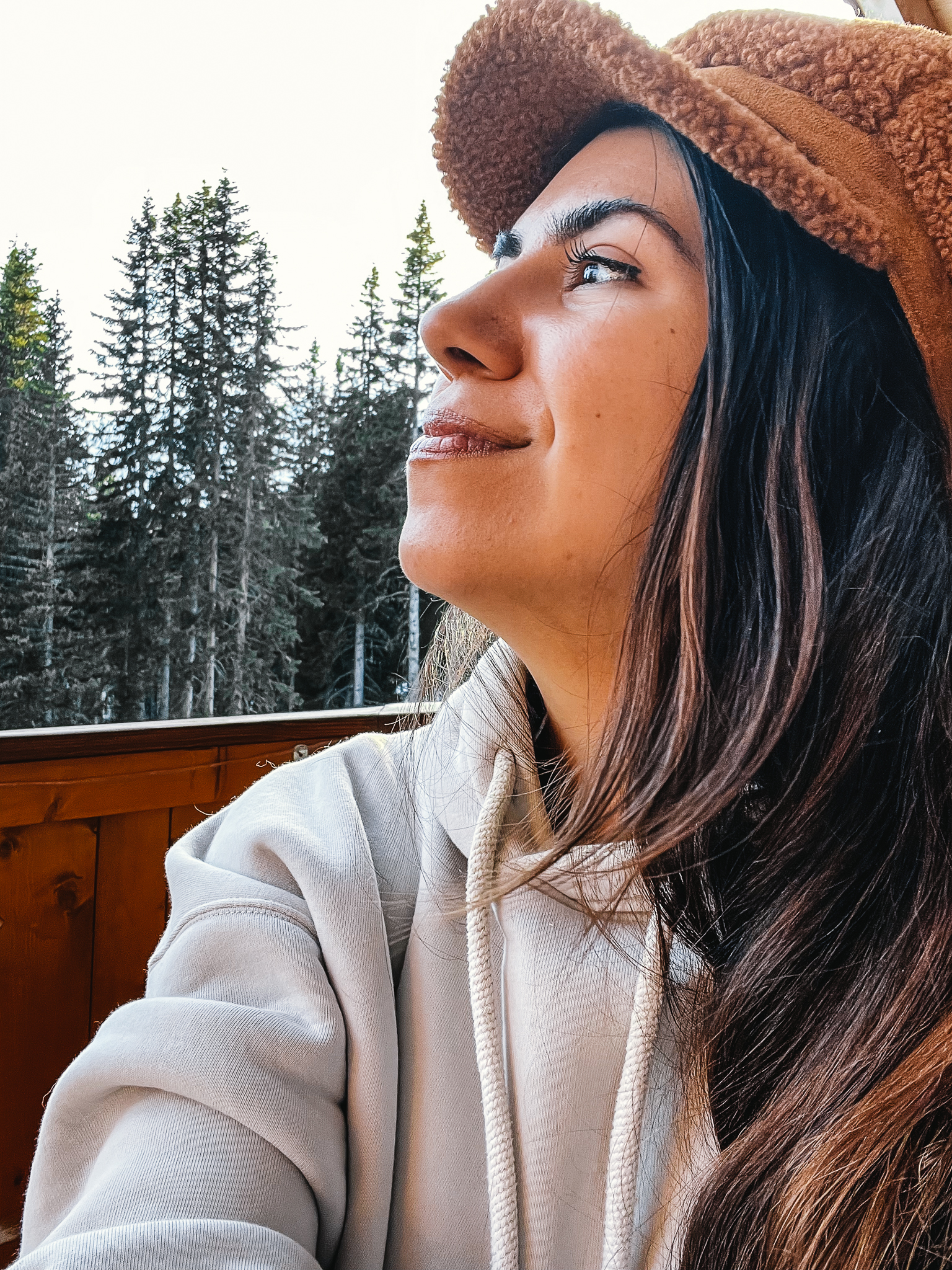 De warme sokken. Ja, die maken echt verschil in het koude Zwitserland op dit moment! Warm en zacht, love it!
Het uitzicht hier in Arosa, Zwitserland. Jeetje, deze mag ik echt niet overslaan! Wat ben ik hier dankbaar voor zeg, het lijkt wel een ansichtkaart, zo prachtig.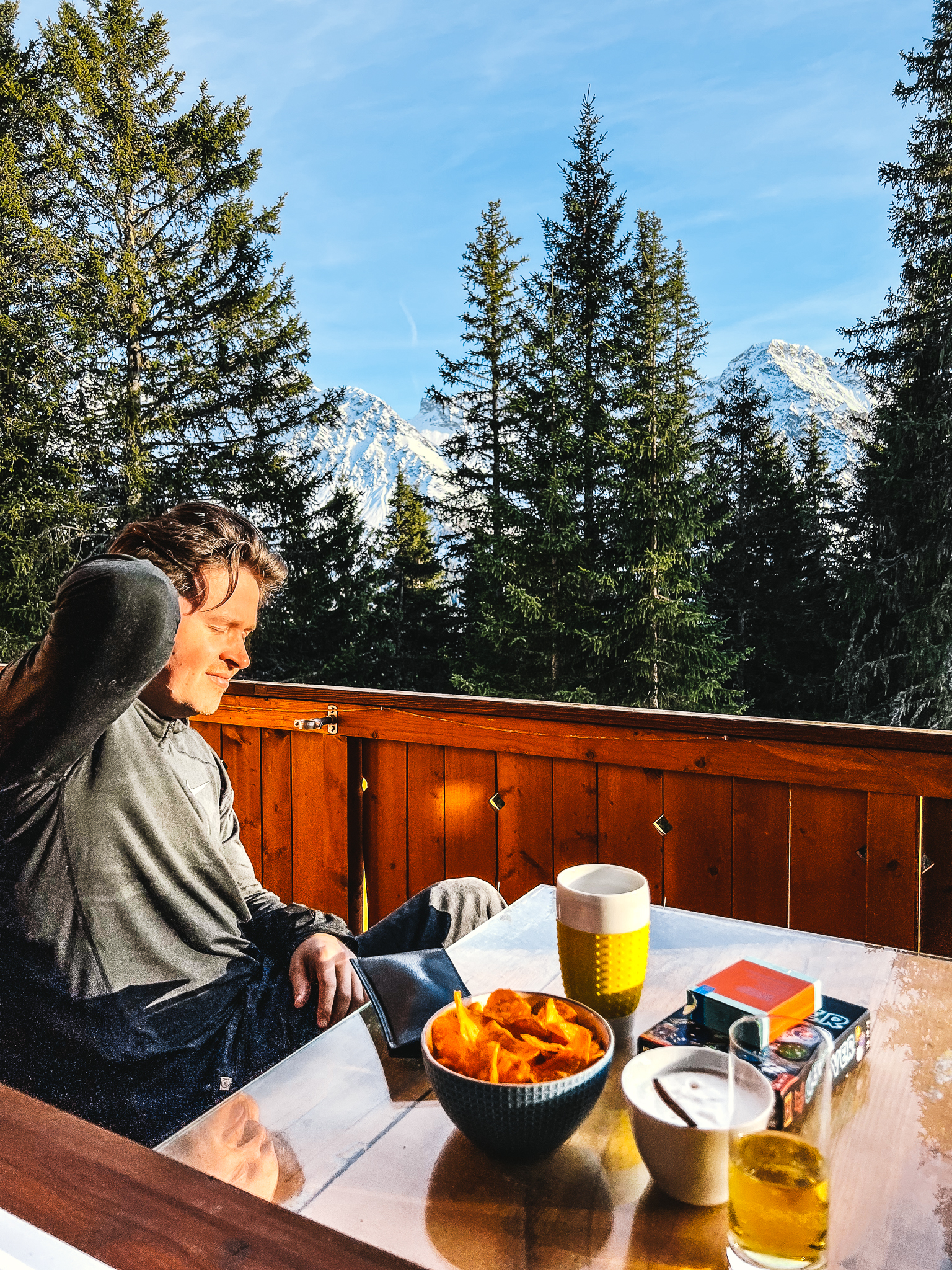 De mooie series die gemaakt worden en die ik kan bekijken op Netflix. Het is een cadeautje om een parel van een serie te ontdekken die je inspireert en een fijn gevoel geeft. En er zijn daar zoveel van!
Lekkere koffie! Dat maakt het begin van de dag natuurlijk fantastisch!
Dromen hebben. Dromen helpen me door het leven heen, ze helpen me streven, geloven, hoop houden. En dat allemaal terwijl ik mijn dromen één voor één waarmaak. Ik ben dankbaar voor het hebben van dromen <3