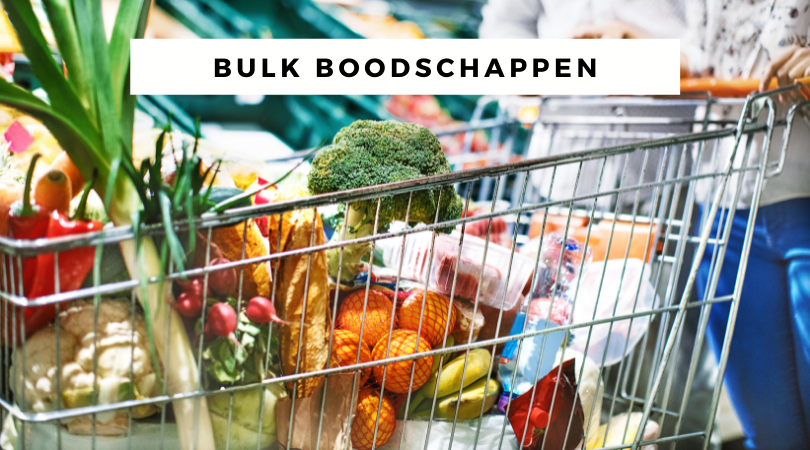 Er zijn van die producten die we allemaal in bulk kopen. Als je niet weet wat bulk is: Dit is het Engelse woord voor 'massa' oftewel; een soort voordeelverpakking of in grote hoeveelheden.
Of het nu gaat om toiletpapier, ketchup of bonen in blik – we hebben allemaal producten waarvan we weten dat ze lang meegaan én ook op gaan. Hier mijn 3 tips qua gezondheid om deze 3 producten in bulk te kopen.
Diepvriesfruit (vooral bessen)
Verse bessen kunnen best prijzig zijn voor een kleine hoeveelheid. Daarnaast gaan ze ook nog eens minder lang mee waardoor je eigenlijk binnen 2-3 dagen je vers gekochte bessen moet opeten. Niet iedereen heeft daar altijd zin in.
Merk je ook dat je liever geen verse bessen in een smoothie of taartje doet? Voelt zonde he?
Daarom is diepvriesfruit zo top! En dus al helemaal wanneer het diepvries bessen zijn. Van aardbeien tot frambozen, blauwe bessen en bramen. Fantastisch vind ik ze!
Hoewel de bramen en frambozen erg zuur zijn na het ontdooien en de aardbeien echt even nodig hebben omdat ze anders keihard zijn; heb ik ze toch altijd in de vriezer liggen. De blauwe bessen gebruik ik verreweg het vaakst. Ze zijn lekker zoet en blenden makkelijk.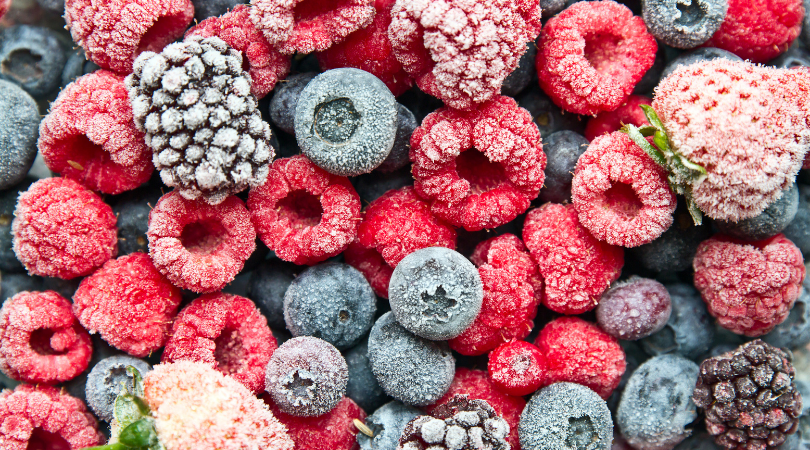 Goed om te weten: diepvriesfruit heeft ongeveer dezelfde voedingswaarde als vers fruit omdat de voedingsstoffen behouden blijven op het moment dat het wordt ingevroren (1).
Ik koop het dus in bulk, evenals met diepvries mango en ananas. Heerlijk om door smoothies te doen!
Dit geldt eigenlijk ook voor diepvries groente zoals doperwten, sperziebonen en bloemkool.
Peulvruchten, gedroogd en in blik
Peulvruchten zijn top om in huis te hebben voor die dagen waarop je niet weet wat te maken: je bakt een uitje, doet de peulvruchten erbij met wat tomatenpuree, kokosmelk en een kwart bouillonblokje en je hebt een heerlijke curry binnen no-time op tafel staan!
Gedroogd gaan de peulvruchten een eeuwigheid mee, maar dan moet je ze wel een nachtje van te voren weken als het om bonen of kikkererwten gaat. Rode linzen hoeven bijvoorbeeld niet geweekt te worden. In blik gaan ze ook bijna een eeuwigheid mee, maar heb je ze veel meer binnen handbereik voor een snelle last-minute maaltijd!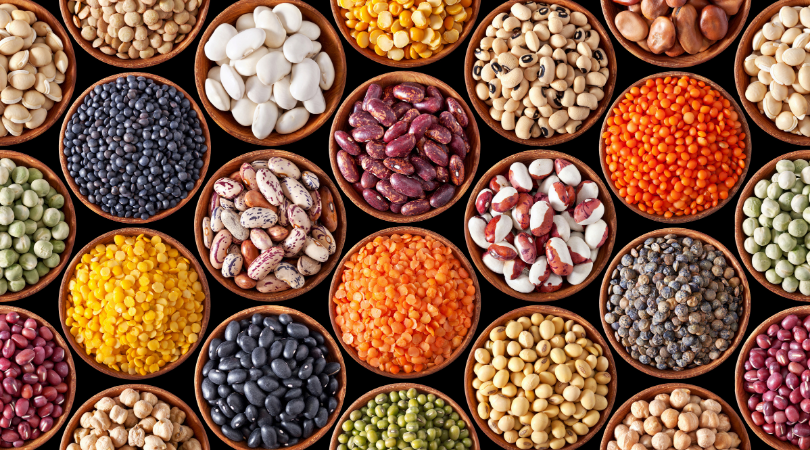 Pindakaas
Of de pot nu al open is geweest of niet, pindakaas gaat zolang mee en is op zoveel momenten 'inzetbaar!'
Als ingrediënt in taarten, cupcakes en gebak. Als topping van yoghurt of havermout. Als beleg voor brood en crackers. Als basis voor een sausje, vergeet ik nog iets? Oja, om gewoon met een eetlepel uit te eten op dagen dat je het even niet meer weet.
Hoe dan ook: pindakaas komt wel op en vergaat heel langzaam. Dus lekker in bulk inslaan!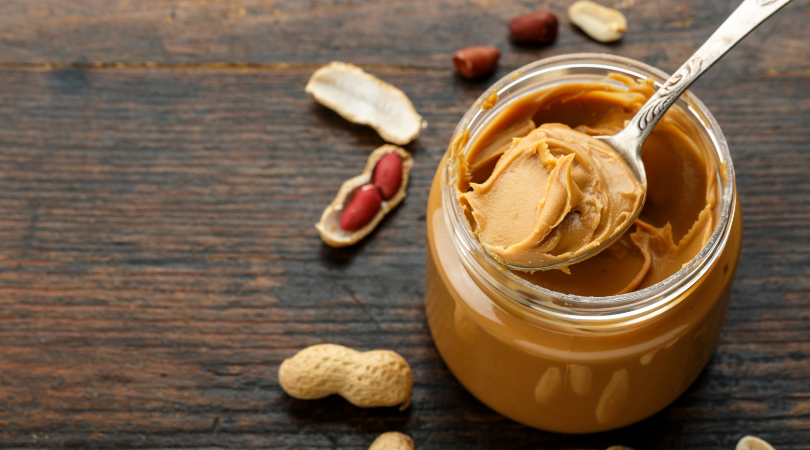 Wat sla jij altijd in bulk in?
Ik doe dit ook met kokosvet, chiazaad, lijnzaad, havermout, plantaardige melk en pasta. Als ik in een land woonde waar water uit de kraan niet drinkbaar was, dan zou ik ongelooflijk veel water inslaan! Ik drink zo'n 3-4 liter per dag en ben nog altijd dankbaar dat het gewoon uit de kraan komt!
Een belangrijk puntje is dat je natuurlijk ook de ruimte ervoor moet hebben. Een voorraadkast, een grote vriezer, etc.
Wat sla jij in bulk in?