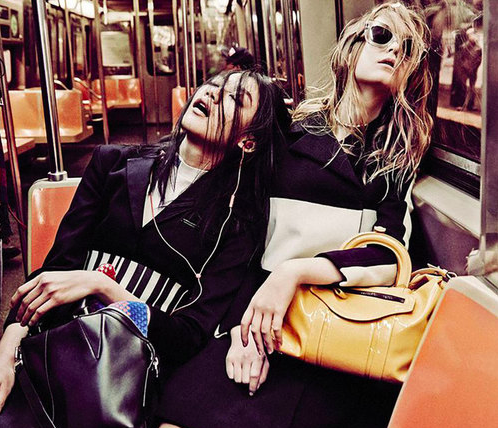 Ik vind dat ik inmiddels een pro ben geworden in het indelen van mijn tijd na een kantoordag. Ik heb hier zolang mee zitten worstelen en ben zelfs enige tijd een coachingstraject aangegaan omdat ik helemaal in de knoop zat en maximaal 5 uur slaap per nacht kreeg, weken achter elkaar.
Kapot dat ik ging.
Maar inmiddels heb ik een soort "flow" gevonden die heel goed werkt, 9 van de 10 keer dan. Er zijn altijd dagen of weken waar ik het allemaal net red en dan komt slapen helaas op de één na laatste plek, vlak voor mijn sociale leven. Nu ik nog mijn kantoorbaan heb, wil ik mijn tips met jullie delen. Mocht je ook struggelen met die aantal uurtjes die je voor jezelf hebt na werk en wil je er het beste voor jezelf uit halen, dan hoop ik dat ik je kan helpen!
Effectief betekent niet alleen maar doorgaan!
Om even duidelijk te zijn, effectief betekent niet dat je alleen maar doorgaat en doorgaat met allerlei activiteiten en todo's na je werk. Met het woord effectief wil ik aanduiden dat het effectief is voor je gemoedstoestand evenals je gezondheid, sociaal leven en alles wat je ernaast nog wilt bereiken in het leven. Deze zin klinkt wel erg vermoeiend he? We moeten namelijk allemaal al zoveel, maar dat gaan we even loslaten. Ja, dat doen we "eventjes". Dit zijn mijn 3 belangrijkste en tips:
1. Opgeruimd huis
Ik onderschat dit tot op de dag van vandaag, tot ik mijn huis weer eens grondig opruim en besef dat zóveel dingen soepeler gaan. Alleen al het wakker worden en naar mijn huiskamer lopen in een opgeruimd huis geeft me een instant boost! Als ik even de tijd heb genomen om mijn huis wat op te ruimen, dan is het de rest van de week een kwestie van mezelf eraan herinneren om de spullen die heb gebruikt terug op hun plek te leggen en als ik nog ander rommel toevallig tegen kom dit meteen terug te leggen. In de ochtend maak ik vaak nogal een bende van mijn kast, maar als ik dit in de avond niet opruim (maximaal 2 minuten), dan stapelt dit zich op.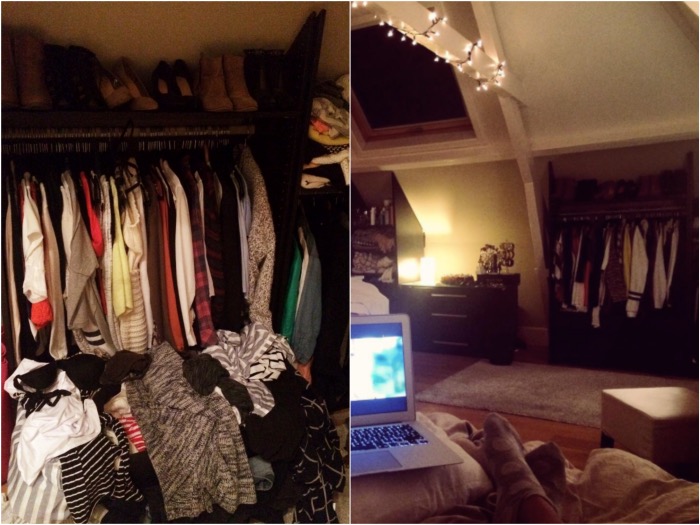 Ik heb niet het gevoel dat ik dingen vertel die jullie niet weten omtrent dit onderwerp, ik denk dat ik meer tegen mezelf aan het preken ben. Sorry. Op naar punt 2.
2. Fijne verlichting en kaarsen
Kijk eens om je heen, heb je de mogelijkheid om hier en daar een kleiner lampje toe te voegen in je interieur? Ook dit kan de avonden na werk een veel kalmer gevoel geven dan wanneer je één groot licht hebt aan het plafond. Het klinkt gek, maar als je een beetje moeite en tijd investeert in een huis, om er een thuis van te maken, geeft het je energie. Of eigenlijk; ontneemt het niet teveel energie van je. Kaarsen werken ook altijd goed.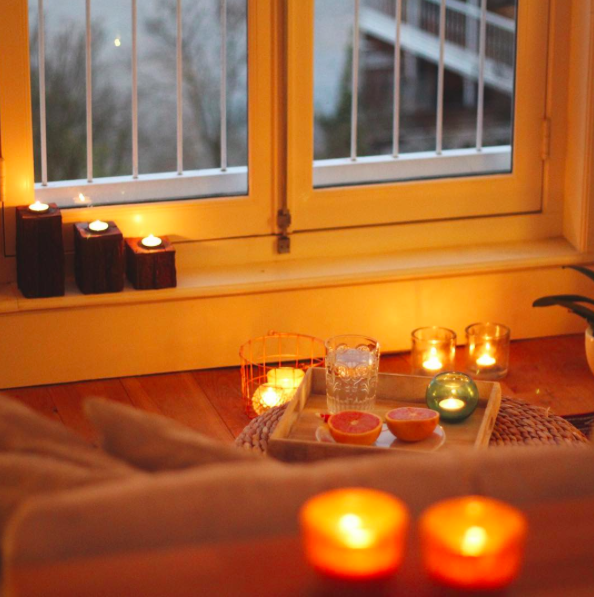 3. Sporten
Ik hoor je en ik voel je pijn. Een lange werkdag gehad, in de file of een drukke trein gestaan, verplicht moeten socializen en ga zo maar door. Je bent eindelijk thuis, waarom zou je nog in vredesnaam de moeite nemen om actief te doen? Nou, omdat het je hoofd echt leeg kan maken, je hartslag even omhoog laat gaan waardoor je niet alleen rustiger wordt en beter je andere activiteiten kunt doen. Geen andere activiteiten? Dan werkt het sporten mee aan het beter slapen, dat lijkt me altijd mooi meegenomen. Soms moet je gewoon tegen jezelf zeggen; "Ik heb er geen zin in, maar ik ga het tóch doen", de moeilijkste stap is om te beginnen, als je eenmaal bezig bent valt het reuze mee. Ik beloof het.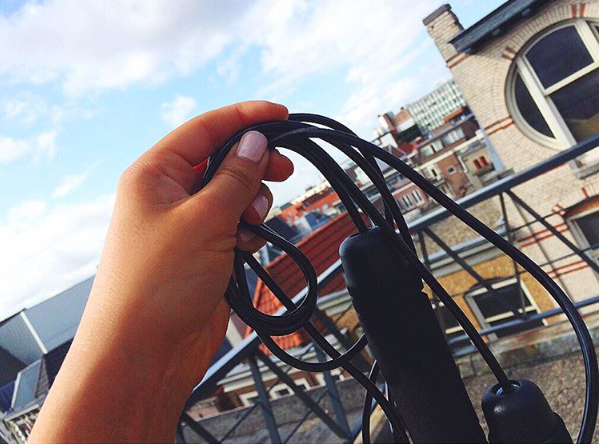 Ik ben er voor mezelf achter dat dit soort simpele tips helpen om al het andere dat ik "moet doen" veel fijner en soepeler te laten gaan. Als ik nog artikelen wil schrijven in de avond dan is dat het fijnst als mijn huis opgeruimd is, het gezellig is en misschien ook als ik mijn hoofd een half uurtje leeg heb gemaakt op de crosstrainer in de sportschool. Ik heb deze dingen vaak onderschat, maar inmiddels ben ik overtuigd dat ze een groot verschil maken in mijn effectiviteit!