Ik heb er niet altijd zin in.
Sterker nog, ik heb er elke ochtend geen zin in.
Maar als er een moment is op de dag waar ik niet echt met mezelf in discussie kan gaan omdat ik nog niet helemaal wakker ben, dan is het wel in de ochtend.
Als er een moment is waarop ik niet met de beste argumenten kan komen om iets wel/niet te doen, dan is het wel in de ochtend.
Dus waar gebruik ik de ochtend voor? Juist. Sporten. En andere 'rotklusjes' 
Vandaag 6 simpele tips die ervoor zorgen dat ik deze workout niet oversla deel ik met jullie! 
Warme kamer
Zorg dat de kamer niet (te) koud is. Het is namelijk extra comfortabel om te blijven liggen als het warmer is in bed dan buiten het bed. Gelukkig wordt het steeds warmer, dus dat scheelt alweer!
De geur van koffie
Ik zet vrijwel direct koffie als ik opsta, de geur doet me zó goed en die eerste slok.. Hééérlijk, meteen een geluksgevoel en ietsje later een boost aan energie. Perfecte start!
Zet meteen muziek op
Energieke muziek opzetten kan je ook helpen om een goed gevoel te krijgen. Vooral bij het wakker worden en opstaan kan ik mijn ochtenden niet meer voorstellen zonder muziek, zing desnoods een beetje mee om nog meer in een goede bui te komen. De avond ervoor een playlist uitgezocht hebben is trouwens ook een slim plan 😉 Welke nummers ik op dit moment héél fijn vind in de ochtend?

DNCE – Cake By The Ocean.  Begint vanaf 00:40 en OHHHH wat heerlijk als het tweede stuk van het couplet begint! Het refrein is ook lekker.

Jep, Ariana Grande – Into You. Bij het refrein is het super catchy en perfect voor de ochtenden.

Maan – Ride it. Ik moet zeggen, ik vind het een beetje gekopieerd van Justin Bieber's "Sorry" maar ach, het is catchy als het refrein bijna begint en dan komt wel een lekker deuntje.
Denk aan het gevoel daarna
De "glow" die je hebt na een workout. Het energieke gevoel. Trots. En je dag is nog maar net begonnen. Dit neem je de rest van de dag met je mee. Je bent onverslaanbaar! Soms helpt het om na een workout even kort in je telefoon een stukje tekst te typen met hoe je je voelt en dat het het helemaal waard was. Zodat je dit op andere momenten even kunt nalezen en het kan dienen als duwtje in de rug.
Het werkt echt!
Lekker ontbijt na je workout
Het kan ook helpen om een lekker ontbijt klaar te hebben staan voor na je workout in de ochtend. Hoe erg je ervan gaat genieten als je rozig uit de douche komt en mag aanvallen, hmmm!
Respect voor je afspraak
Heb een bepaald level van respect voor het feit dat je een afspraak hebt gemaakt met jezelf om te sporten. Dit is een belangrijke investering in je gezondheid en je algehele gesteldheid. Neem dit dus serieus genoeg om het bijna te zien als "jezelf een workout gunnen", al heb je er niet altijd zin in. Respecteer deze afspraak net zoals je een afspraak bij de tandarts ook zou respecteren. Of bij wijze van: dagelijks je tanden poetsen; je hebt er niet echt zin in maar je doet het toch.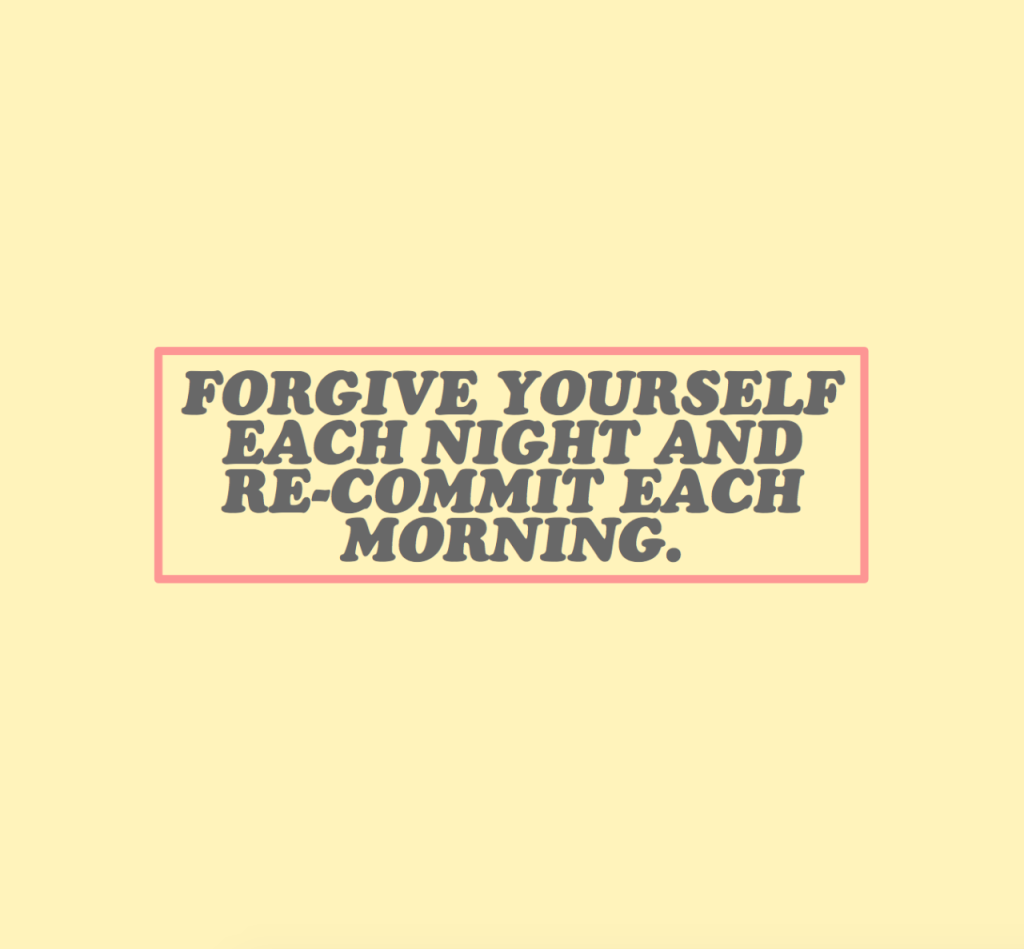 Bewaar, Like, Tweet of Pin!