Heb je het écht te druk om 30 tot 40 minuten per dag te sporten? Maar écht écht écht? Terwijl je het wel wilt? Dan heb ik een oplossing voor je om het toch voor elkaar te krijgen om sterker, fitter en slanker (als je dat wilt tenminste) te worden. 
Behaal de cijfers
Waar komt het simpelweg op neer? Dat je een bepaalde hoeveelheid van een oefening moet doen op een dag. Wanneer en hoeveel je ervan op dat moment doet, mag je helemaal zelf weten. Zolang je het cijfer dat je vooraf hebt vastgesteld behaald op het einde van de dag.
Hoe werkt het?
Maak een lijst met oefeningen (krachttraining, eigen lichaamsgewicht) en zet daarachter een uitdagende hoeveelheid reps, dit cijfer is wat je aan het einde van de dag behaald wilt hebben. Schrijf niet een te klein cijfer, je bent namelijk al aan het spreiden met de "belasting" over de gehele dag, dus hoge aantallen is wat we willen! Maar wees ook weer niet onrealistisch (1000! haha).
Het maakt verder niet uit of je het op papier schrijft of in je telefoon zet, zolang je er door de dag heen aan herinnerd wordt om de oefening weer enkele keren te doen. Je kunt hier ook een wekkertje voor zetten als je dat handig vindt. Het zou zonde zijn als je het helemaal vergeet en je de gehele lijst nog aan het einde van de dag moet afgaan, dat is nou net waar het nu niet om gaat.
Goed voor mensen met een kantoorbaan!
Als je een kantoorbaan hebt of veel zit door de dag heen, dan is dit een perfecte manier om in beweging te blijven. Je hebt nu namelijk een doel gesteld voor jezelf!
Welke oefeningen?
Wat zijn nou oefeningen die je op je lijstje kunt zetten? Denk bijvoorbeeld aan squats, push ups, lunges, burpees, sit ups, leg raises. (google/youtube de oefeningen als je wilt zien hoe je deze het beste kunt uitvoeren). Een voorbeeld van zo'n lijst:
Squats: 200

Lunges: 200 (totaal, 100 per been)

Push ups: 50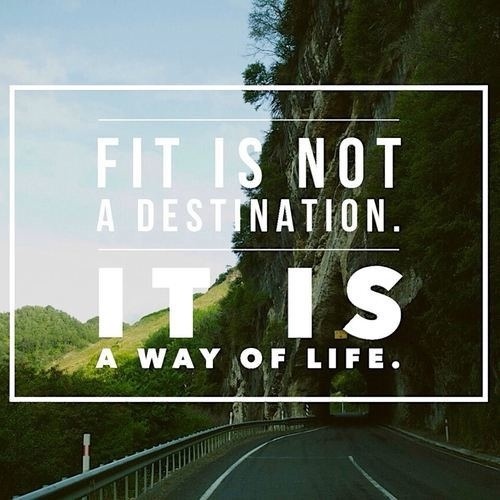 Zoek voor jezelf naar een hoeveelheid die uitdagend genoeg is, dit kan voor iedereen totaal anders zijn! Vervolgens kun je de cijfers verdelen in setjes zoals bijvoorbeeld:
Squats: 20 20 20 20 20 20 20 20 20 20

Lunges: 30 30 30 10

Pushups: 10 10 10 10 10
Dit hoeft natuurlijk niet! Je kunt ook gewoon maar beginnen met de oefening als je ergens tussendoor tijd hebt en zien hoever je komt. Wel noteren natuurlijk! Of wegkrassen, dat kan ook een voldaan gevoel meegeven.
Lage drempel; beter iets dan niets
De "geheime formule" die hierachter schuilt is dat het een hele lage drempel heeft om even tussedoor wat squats te doen bijvoorbeeld dan na je lange werk/school dag nog een poos in de sportschool te staan. Zo krijg je het, zelfs met een druk schema, toch gedaan! Hoe gaaf is dat! En als het eenmaal een gewoonte is geworden en je af en toe toch de tijd hebt om de sportschool in te duiken of gewoon thuis een workout te doen van 30-40 minuten, dan zul je al merken dat je gewoon de kracht hebt om een stevige workout te doen. Je hebt je spieren namelijk niet laten "verwateren" al die tijd.
Op deze manier zul je aan het einde van de week duizenden squats en lunges etc. hebben gedaan, en echt alles telt! Het zal bijna niet als veel moeite voelen, maar je zult er toch resultaten mee bereiken. Ik ben vóór! Zal ik mijn lijstje met jullie delen binnenkort? Ik ben benieuwd wat jullie op jullie lijstje zetten als jullie besluiten om dit een kans te geven! 😀