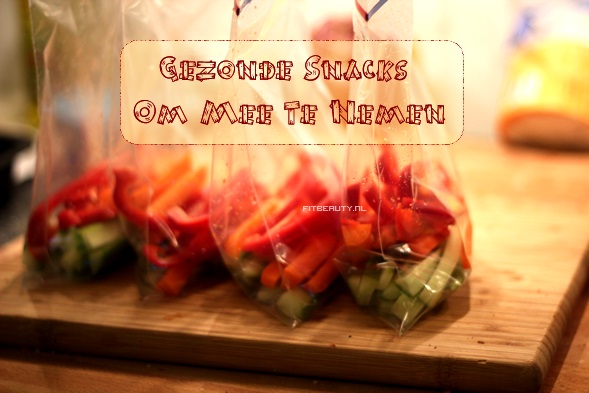 Voor mij is het belangrijk om door de dag heen te kunnen snacken. Ik kan echt niet teren op alleen een ontbijt, lunch en avondeten. I love food! Maar om niet teveel te eten, bereid ik mijn snacks vaak voor. Mijn werkweek heeft 4 dagen, dus maak ik snacks in 4voud! Gezond, lekker en gevarieerd!
Gesneden groente (met dipsaus)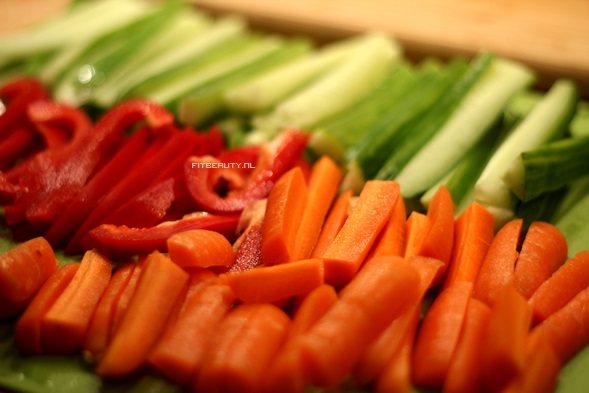 Komkommers, paprika's, wortels, kool, je kunt het zo gek maken als je zelf wilt. Snijd ze in repen en doe ze in een ziplock tasje. Heerlijk om te dippen in zelfgemaakte hummus bijvoorbeeld!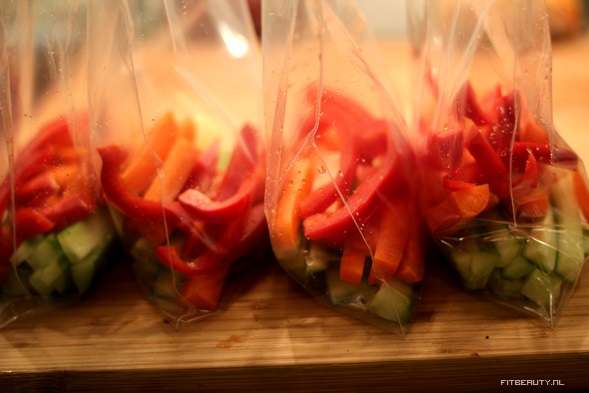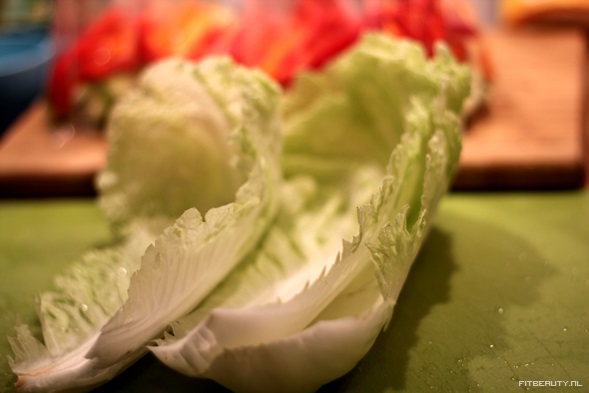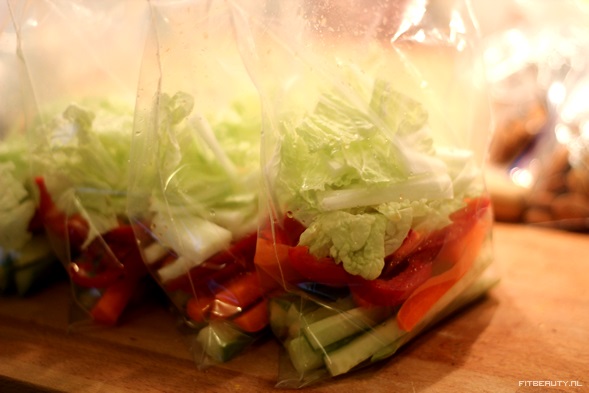 Zelfgemaakte mueslirepen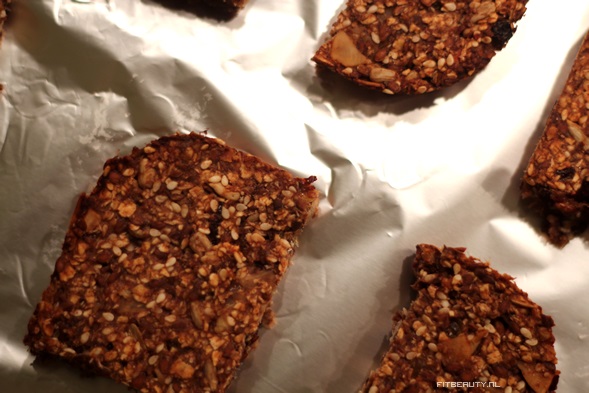 Zelfgemaakt mueslirepen! Super voedend, gezond, en lekker om mee te nemen! Ik doe ze in aluminium folie en neem ze per twee mee in weer een ziplock zakje.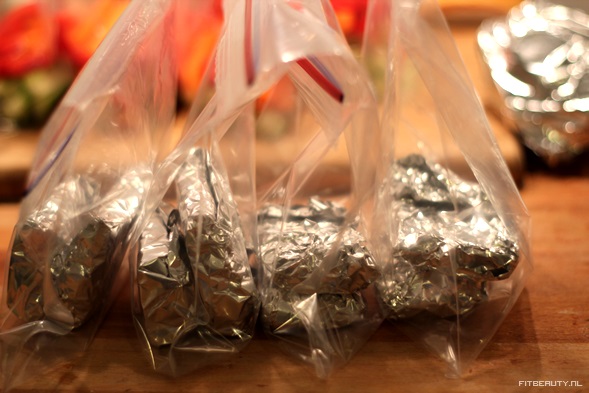 Appelpartjes met amandelen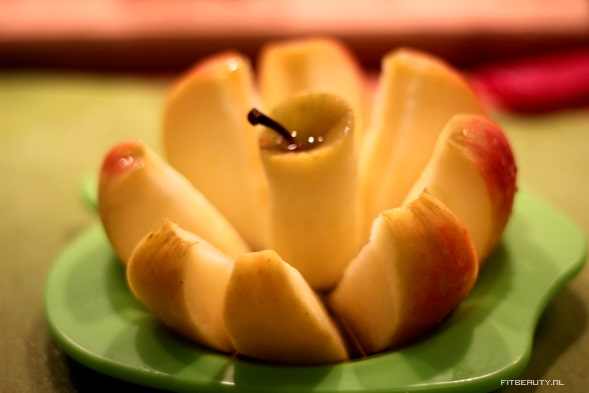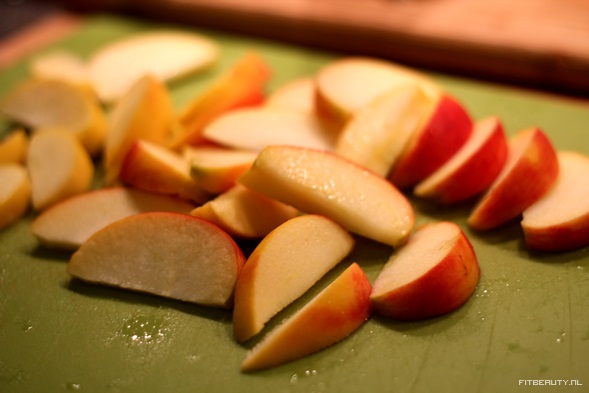 Ik besprinkel de partjes appel met wat citroen zodat ze niet bruin worden. Dan doe ik ze in aluminium folie.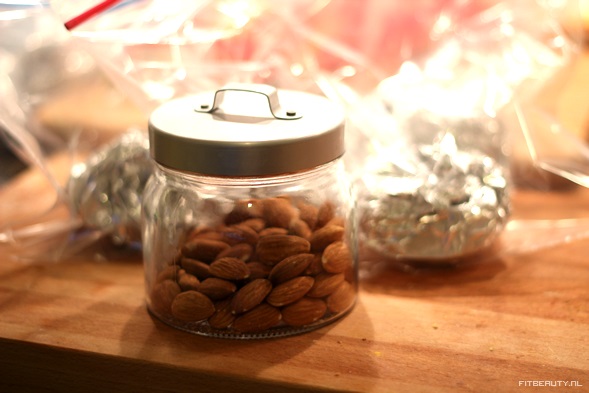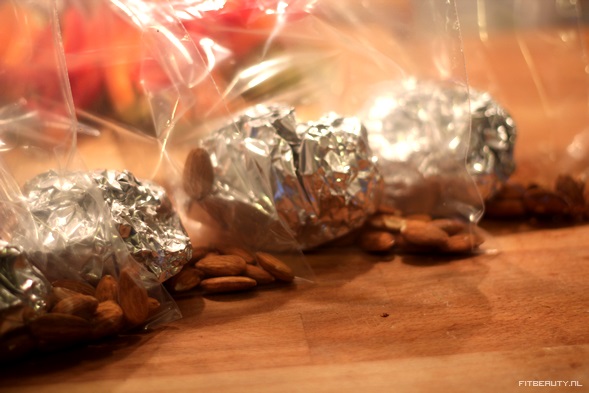 Enkele amandelen bij de partjes appel. Ik vind enkel een appel vaak niet voedend genoeg, het neemt niet de trek weg. Maar met wat amandelen wel!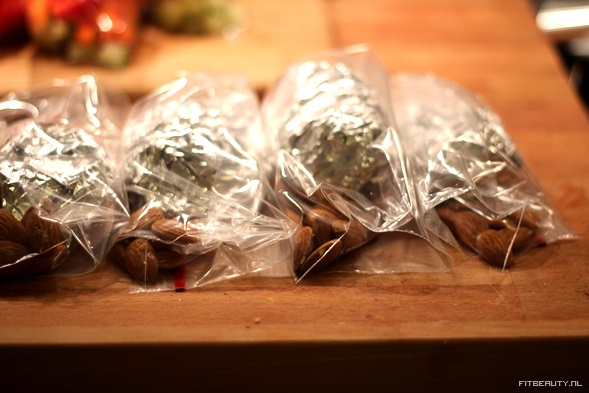 Gekookte eieren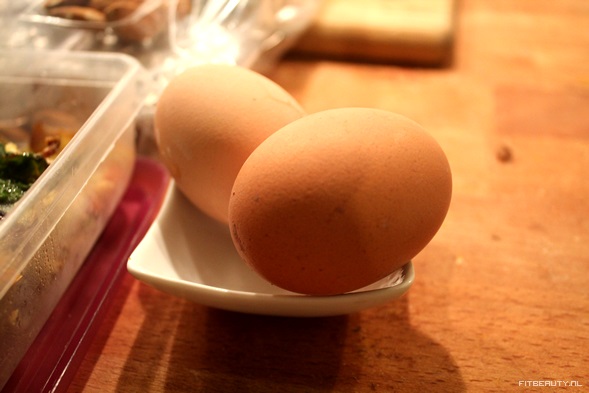 Áltijd handig! Gekookte eieren. Perfecte bron van eiwitten. Ook dit wikkel ik met schil en al in aluminium folie en neem ik het mee in mijn tas.
Het resultaat: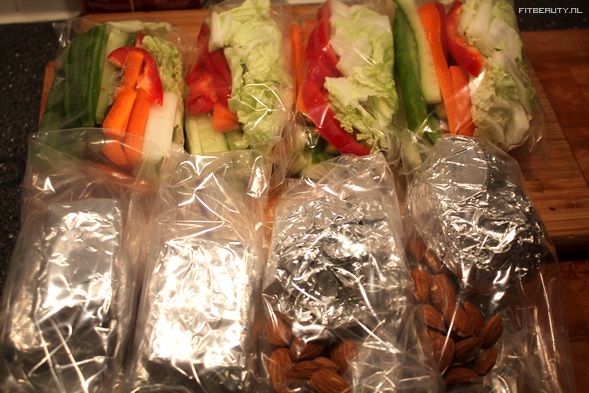 Ik word hier zo blij van! De rest van de week hoef ik niet meer na te denken over wat ik overdag moet eten en meenemen om gezond te blijven. Ik pak twee of 3 zakjes mee en klaar!
Lunchbox: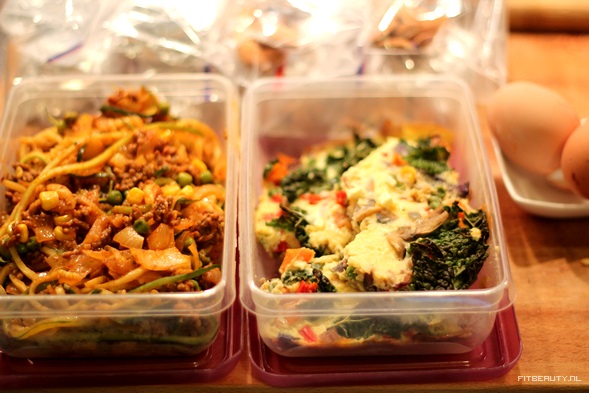 En dan mijn lunch voor twee dagen. Links courgette spaghetti (recept komt nog online!) en rechts frittata (ook dit recept komt nog online!).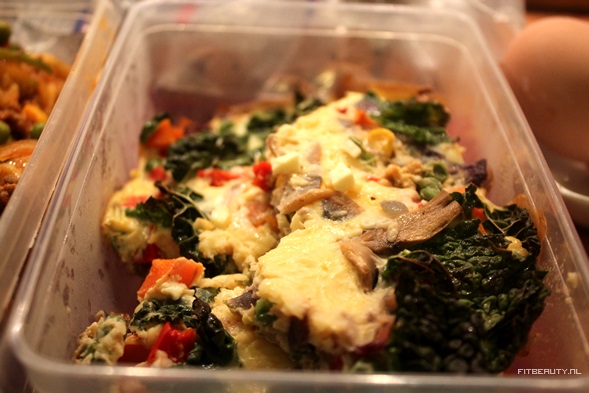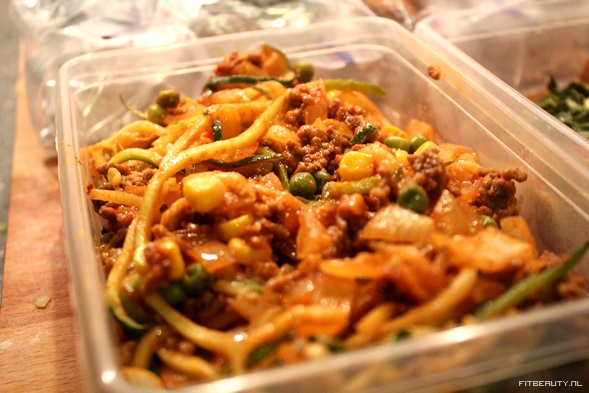 Ik hoop dat jullie wat inspiratie hebben op gedaan van dit artikel! 🙂
Bewaar, Like, Tweet of Pin!