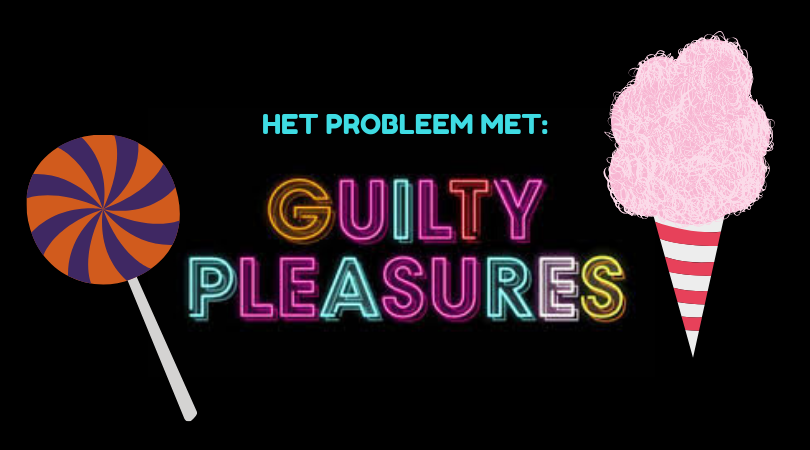 "Wat is nou echt je guilty pleasure?"
Werd me gevraagd. Ik twijfel dan even of ik écht eerlijk zal antwoorden, ik besluit dat te doen:
"Ja ehhm, Taylor Swift muziek toch echt"..
Oh, eten? Voedsel? Iets waar ik me schuldig over voel maar wel van geniet: guilty & pleasure.
"Die heb ik niet"
Wat?
Die heb ik niet.
"Maar eet je dan alleen maar gezond?"
Hé? Waarom zijn we zo in de war met het doel wat voeding heeft in ons leven. Waarom zijn we vastgeroest in patronen waar voeding en emotie aan elkaar gekoppeld zijn?
Terwijl ik me deze dingen afvraag weet ik ook heel goed dat het bij mij ooit anders is geweest. Maar juist dan, juist omdat het leven op die manier zo niet leuk was had ik besloten er klaar mee te zijn. Waarom is niet iedereen er op een gegeven moment klaar mee dan?
Ik realiseer me op dit moment dat ik van een luchtige vraag ineens iets heel serieus heb gemaakt en alle lol eruit heb gezogen. Maar wel met het doel om niet mee te gaan in dagelijkse woordkeuze's die ons vrouwen op lang termijn niet helpen. Een "guilty pleasure" was vroeger voor mij een voedingsmiddel of maaltijd die niet 'clean' was en ik had best wel een lijst.
Schuldgevoel brengt nog meer schuldgevoel voort. Iemand die voeding labelt met goed of slecht geeft voeding (onbewust) de mogelijkheid om zijn/haar humeur én eigenwaarde te beïnvloeden. Als je iets goeds eet, zie je jezelf als goed bezig en als je iets slechts eet ben je niet goed bezig waardoor je schuld en schaamte opstapelt.
Dit komt niet zonder consequenties natuurlijk. Dit kan leiden tot gedrag dat je weer hebt gelabeld als 'goed maken'. Alsof je iets fouts hebt gedaan en dit dus moet goed maken door;
a). Overmatig te sporten om de calorieën er weer af te branden
b). Besluiten om de rest van de dag/week minder te eten om het goed te maken (qiet te staan)
c). Het creëeren van een eetstoornis met strict eten gevolgd door bingen (eetbuien) en weer opnieuw bingen etc. etc.
Heb jij één of meer van deze punten ervaren? Dit creëert de lelijke kant van 'gezondheid en fitness'. Dat is waarom ik weiger te antwoorden op zo'n vraag over guilty pleasures. Dat is waarom ik je aanmoedig om deze term te verwijderen uit je vocabulaire.
Voedingskeuzes zouden leuk moeten zijn. Ze zouden niet gekoppeld moeten zijn aan je eigenwaarde.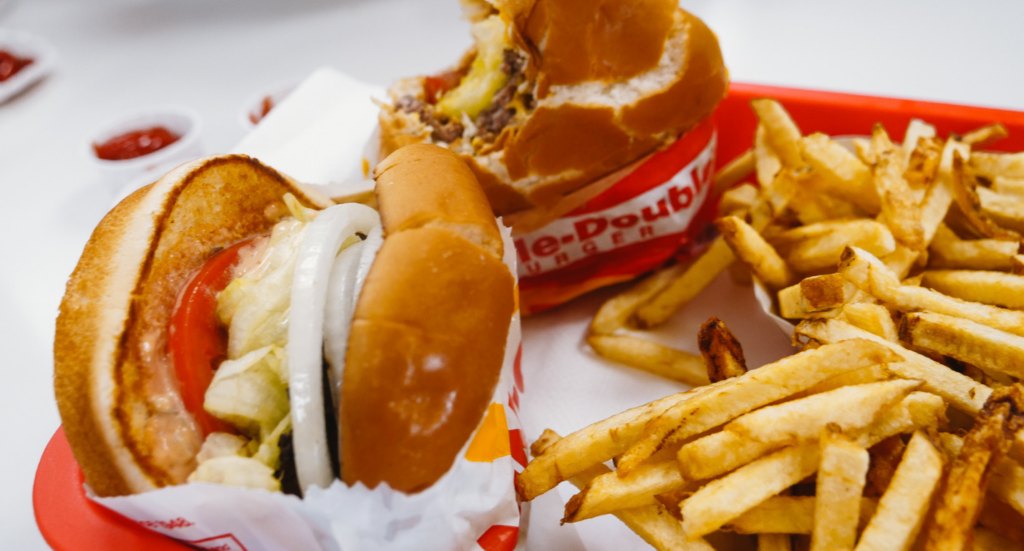 Deze simpele richtlijn!
Als je je eetgewoontes wilt verbeteren is er een simpele richtlijn die kan helpen wat helderheid te creëeren binnen die neerwaartse spiraal van bingen gevold door streng zijn (of vice versa). Komt ie:
Wees kieskeurig met de niet-per-se-heel-gezond-voor-je-lijf-voedingsmiddelen en drankjes met PLEZIER, zonder er een excuus voor te hebben en compleet zonder schuldgevoel.
Dit is het verschil tussen het eten van een chocoladereep tussen twee meetings op je werk, gewoon omdat die reep nou eenmaal op je bureau ligt, waar je niet per se heel erg van geniet. In plaats van die reep laten liggen en die avond je lievelingstoetje eten met aandacht en plezier.
Keuze, geen schuldgevoel
Een andere manier om ernaar te kijken: Keuze, geen schuldgevoel.
Bedenk je dat er twee kinderen zijn met 10 euro zakgeld per week. Het ene kind koopt meteen op de eerste dag al allemaal speelgoed en maakt het geld op. Maar het andere kind weet dat er slechts 10 euro is om uit te geven dus besluit hij/zij na te denken over wat hij/zij écht graag zou willen voordat het geld uitgegeven wordt.
Veel mensen die van nature slank zijn en niet zoveel bezig zijn met hun gewicht en voeding, hebben onbewust de mindset van kind één. Ik (en jij misschien ook) heb veel meer potentie bij de mindset van kind twee omdat ik nou eenmaal veel met mijn gewicht en voeding bezig ben.
Kies om grotendeels voeding te eten waar je lichaam lekker op gaat en wees vervolgens kieskeurig met voeding waar je mindset lekker op gaat. Verban niks, geef geen goede of slechte labels aan voeding en wees selectief met je lekkernijen zonder schuldgevoel.
Dus als iemand de volgende keer aan je vraagt wat je guilty pleasure is, kun je antwoorden met je favoriete artiest waar je keihard bij meezingt als niemand luistert. 😉
Bewaar, Like, Tweet of Pin!