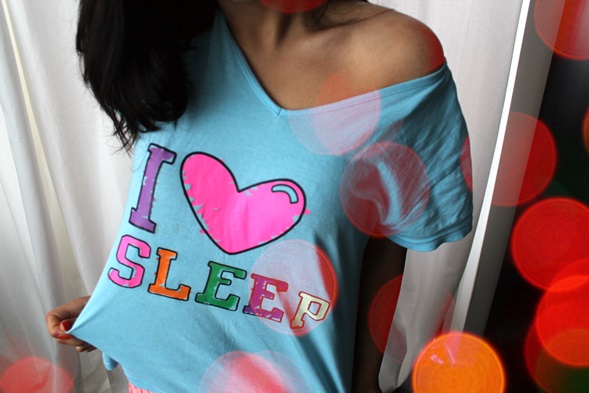 Ochtendmensen krijgen nou eenmaal meer voor elkaar dan avond/nacht mensen. Wanneer de nachtuiltjes nog eens doorsnoozen, zijn ochtendmensen druk bezig. Is het mogelijk om een ochtendmens te worden? Ga de uitdaging met me aan! Ik ben 100% een nachtmens, alleen laat mijn werk het me niet toe om 's nachts te werken (best logisch in de meeste gevallen), dus zit er niets anders op dan besluiten dat ik een ochtendmens ga worden en mijn best ervoor doen. Oké, hoe krijg ik dit voor elkaar?
Het is niet simpelweg je wekker vroeg zetten en dan maar opstaan. Het heeft geen nut om vroeg op te staan als je je de rest van de dag als een zombie voelt. Hoe gaan we ervoor zorgen dat we vroeg op kunnen staan en daarna fit en wakker door de dag komen?
De avond ervoor…
Geen koffie, alcohol of suiker; al deze producten zorgen ervoor dat de kwaliteit van je slaap achteruit gaat en het alleen maar lastiger wordt om op te staan wanneer je wekker gaat. Als je gek bent op suiker, eet dit dan in de ochtend en middag, maar probeer na 3 uur 's middags geen koffie of suiker meer te nuttigen. Dit geldt natuurlijk ook voor alcohol; drink het wanneer je de volgende dag lekker kunt uitslapen.
Sluit af
De computer, je telefoon, laptop, televisie. Als je hersenen nog druk bezig zijn voor het slapen gaan met het verwerken van beelden, e-mails, en to-do's, kost het je alleen maar meer tijd om in slaap te komen.
Ik kan heel slecht slapen als er geen geluiden zijn om me heen. Dan worden mijn gedachtes 'actief' en die razen maar door. Vaak heb ik een radio of tv nodig in de avond; de oplossing die ik heb gevonden? ASMR filmpjes op internet! Deze zijn speciaal bedoelt om te relaxen en in slaap te komen. 
Sluit de dag met een goed boek, of schrijf je gedachtes op in een dagboek. Weg uit je hoofd, maar veilig op papier.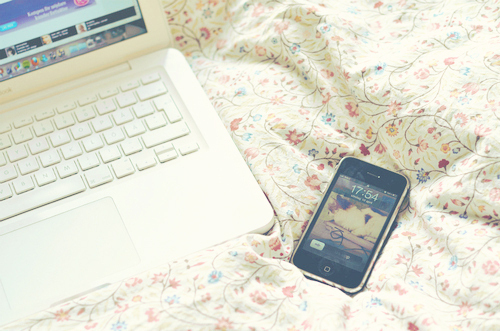 Een goed matras
Lastig maar heel belangrijk. Ik weet dat goede matrassen duur zijn, maar ze beïnvloeden elke dag van je leven. Dit merk je vooral als je eens op een slecht matras slaapt (in een hotel bijvoorbeeld), je hele dag verloopt net even anders; je wordt minder lekker wakker of je rug of schouders voelen niet helemaal goed aan. Dit neem je de rest van de dag met je mee.
Een goed matras is dus essentieel om goed te slapen én goed wakker te worden.
Zelfde tijd opstaan
Om echt een ochtendmens te worden is het belangrijk om elke ochtend op hetzelfde tijdstip op te staan, dus ook in het weekend. Help!!!
Ik sta door de weeks om 5:30 op, zodra het weekend er is ben ik zó blij dat ik tot een uur of 8 in bed kan blijven. Dit wordt ontzettend lastig.. MAAR ik wil een ochtendmens worden; dus ik ga ervoor! Elke avond 22:00 uur in bed en elke ochtend 5:30 opstaan.. 
Leuke geluiden als wekker
Waarom doet iedereen het zichzelf aan? Van die verschrikkelijke beltonen of wekker geluiden die je laten schrikken en chagrijnig wakker maken. Zet een leuk nummer als wekkergeluid op en je wordt een stuk beter wakker.
Niet haasten
Begin de dag rustig; lekker douchen, ontbijten, wat lezen en dan de deur uit. Haasten brengt je alleen maar meer stress, zorg er daarom voor dat je je wekker op een gunstig tijdstip zet zodat je lekker kunt wakker worden in alle rust. Het kan handig zijn om in de avond al wat voorbereidingen te treffen; voor mij is dit bijvoorbeeld mijn tas alvast klaar hebben staan en al een outfit hebben uitgekozen. Dan hoef ik niet mijn hele kast overhoop te gooien in de ochtend.
Dan is het nu tijd om al deze punten goed te testen. Vandaag is een goede dag om hiermee te beginnen! Ik houd jullie op de hoogte 🙂
Tips zijn natuurlijk altijd welkom!