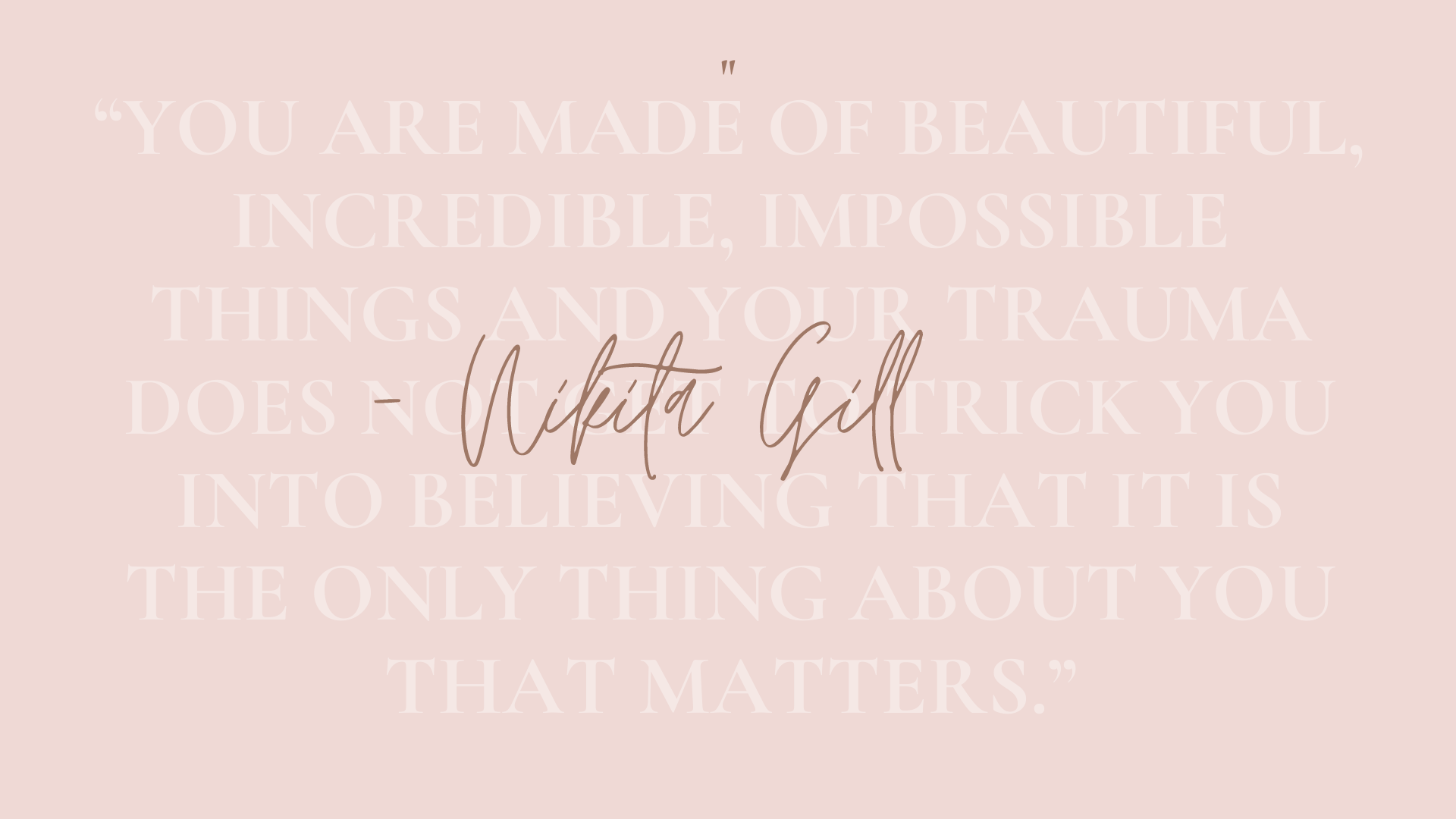 "You are made of beautiful, incredible, impossible things and your trauma does not get to trick you into believing that it is the only thing about you that matters."

— Nikita Gill
Deze week wil ik afsluiten met de bovenstaande quote. Waarom deze quote me zo aanspreekt is omdat het heel duidelijk twee dingen van elkaar loskoppelt: wie je bent en wat je hebt meegemaakt.
Wat we meemaken kan invloed hebben op hoe we onszelf dragen in de wereld. Waar we getriggerd van raken, dicht van klappen of geëmotioneerd van worden. Maar het is niet wie we intern, in ons ziel, zijn.
De persoon die jij bent, in je ziel, zoals je werd geboren, is: Prachtig. Bijzonder. Uniek. 
De dingen die je hebt meegemaakt (eventuele trauma's) doen je denken dat jij niet prachtig, bijzonder en uniek bent. Maar het is enkel het schild wat je met je meedraagt. Het rugzakje. De lessen. De ervaringen. Het verandert niet de waarde die je hebt als mens.
Daar vond ik het woordje 'trick' mooi bij.
Laat je trauma's je er niet in luizen: Je bent prachtig, bijzonder en uniek!